The 65-year-old Argentine coach has been at the helm of Premier League side Leeds United since 2018. In his four years in charge, Marcelo Bielsa has revitalized the city and a club, a trademark of his dating back to his early days at Newell's Old Boys. We take a look at how he's become one of the most important and unique managers in modern football.
Marcelo Bielsa is more than just a soccer coach — he is a revolutionary in every sense of the word. His methods range from the peculiar to downright obsessive. On the field he is a workhorse, a habit that started in his early days coaching the Newell's Old Boys youth teams. From his intense training regimens and at times fierce way of communicating with his players, Bielsa could seem like a madman in the world of soccer, hence his nickname "El Loco."
The reality is far different from the oft-reported way in which Bielsa dissects an opponent and rigorously prepares his tactics. Players who have been under Bielsa describe him as a humble and gracious man off the field. Former Argentine national team goalkeeper and former Newell's Old Boys coach German Burgos once said that Bielsa is, "A creator of head coaches, he is a university for aspiring coaches."
1990🏆
1991🏆
1992🏆
1998🏆
2004🥇
2020🏆

Champions.

30 years after winning his first trophy, Marcelo Bielsa adds the #EFLChampionship to his haul of titles with Newell's Old Boys, his title with Vélez, and the Olympic Gold Medal with Argentina in 2004.

Congratulations @LUFC pic.twitter.com/J34FK70yJh

— Newell's Old Boys – English News (@Newells_en) July 18, 2020
His resume is not indicative of the high-priced coaches of today, the Pep Guardiolas or José Mourinhos of the world who have endless championships under their belts from coaching the best teams in the world. Bielsa is unique in that he chooses a job based on what he can leave a club and what a city can leave him — be it culturally or how he can adapt his philosophy to the institution that has hired him.
Bielsa has turned down numerous high-priced jobs believing that there was nothing on the table other than winning championships. He is not attracted to a project simply for the accolades, but rather takes one on that could have an equal impact both on and off the pitch.
At every stop in his career, that off-the-field impact has been felt. At Newell's Old Boys nearly 30 years after leaving the club, Bielsa helped fund various aspects of the renovations to the stadium that bears his name, although many of them have never been made public and have been done in silence. In 2018, Bielsa donated $2.5 million to Newell's to help construct a hotel for youth and professional players to stay during the course of the training and preparations for important games. In Chile, when he was the national team coach, Bielsa gave conferences as a way to pay for the renovations of Chile's national team training center, Juan Pinto Durán.
More Than Titles, Bielsa Creates Belief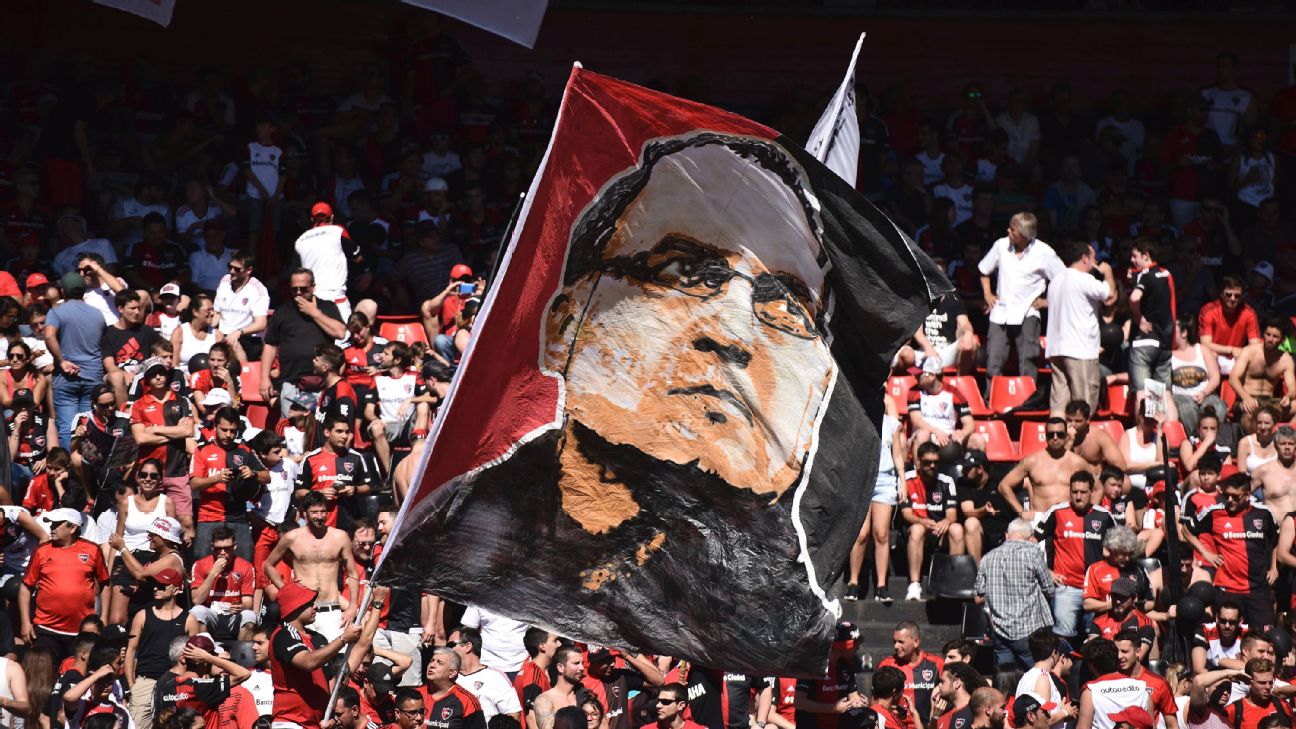 At Newell's, Bielsa took young players and pitted them against the powers of Argentine soccer, and the end result was two league titles and a runner-up finish at the 1992 Copa Libertadores in only three years in charge. Those young players included Mauricio Pochettino, Eduardo Berizzo, Gabriel Batistuta, Fernando Gamboa, and Juan Manuel Llop. Four of the five mentioned went on to coaching and are heavily influenced by Bielsa.
At Athletic Bilbao, Bielsa was a man in tune with the fans, signing autographs and creating an atmosphere of hard work and dedication to a club that only fields Spanish players. For many of those players, Bielsa was the first world-class international level coach they had, and virtually every player of that Bilbao team recognizes that Bielsa made them better and considers him the best coach they have ever had. Each player and Bilbao fan uses one word to describe Bielsa's time in Spain: belief.
However, Bielsa's biggest masterpiece of belief and changing a culture will most likely be the Chilean national team that he coached from 2007 to 2011. Bielsa had inherited a team that was low on morale and had issues of indiscipline, but nonetheless he identified various youth players to be the backbone of his team moving forward — many of whom had not even played for their club teams yet.
Despite the early difficulties, the young side which had Claudio Bravo, Carlos Carmona, Alexis Sánchez, Arturo Vidal, and Gary Medel had a blind belief in their coach and their new training regime, and Chile exploded by 2009. Chile finished second in 2010 World Cup qualification, and earned a spot in the tournament for the first time in 12 years. Bielsa's popularity in Chile transformed him into the most famous man in the country, and the coach gave back, helping countless people economically, and when a devastating earthquake hit the country in March 2010, the often-reserved Bielsa made public appearances to lift spirits and offer support in the rebuilding of the damaged cities.
An Argentine in Leeds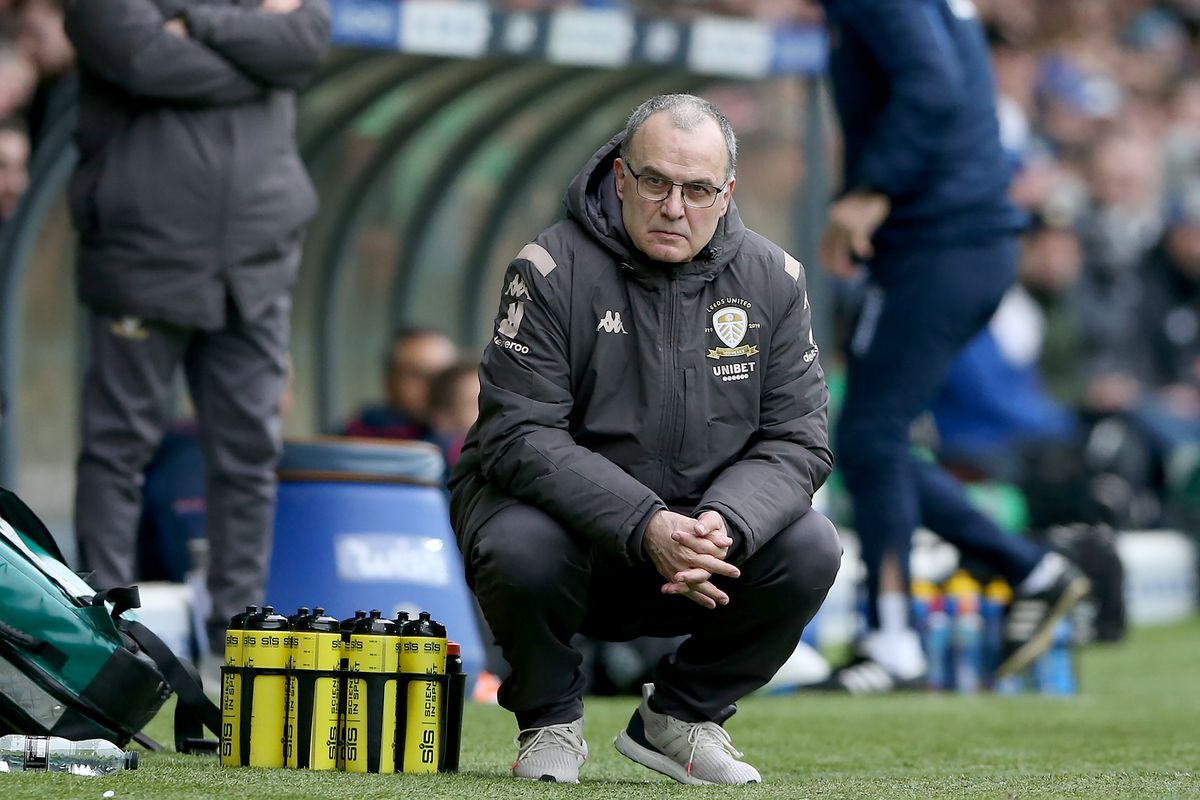 When Bielsa accepted the offer to coach Leeds United in the EFL Championship, for many in the Argentine press it was just another strange stop in his career, which by then had taken a turn for the worse. After his time in Marseille, where a title eluded him despite fighting up top in France, Bielsa had a no-show stint at Lazio, where he resigned after two days, and his French return to Lille was an unmitigated disaster. Leeds was a chance to rebound for Bielsa, and for Leeds it was a chance to reinvigorate a club that had been languishing in the lower divisions in England.
The story is known now through the world. Leeds, a club that had little to cheer about for 16 years, were revolutionized by the Argentine's method of discipline, repetition, and detail, and in his second season in charge the club achieved promotion to the Premier League. Last season, Leeds' campaign was one of the feel-good stories, and it also provided something to talk about since Manchester City had virtually won the league by March.
The up-and-down Leeds was Bielsa in all his splendor, an attacking team that never renounced how the Argentine views the game — as a game, where fans pay a ticket to see a team score and play fluidly. Despite hiccups, Leeds finished ninth, scoring more goals and getting the most points from a promoted side in 20 years.
Leeds took points from EPL runners-up Manchester United, European champions Chelsea, and perennial powerhouse Liverpool, and defeated Tottenham and league champs Manchester City. A street was named after Bielsa and murals have popped up all over the city. Despite his language barrier, Bielsa has connected to the community and fanbase in a way that many players and managers have not. One of the many eye-raising things Bielsa did when he arrived at Leeds was make his squad pick up litter near the grounds so that the players can understand what some of their fanbase must do to pay for a ticket to see them play.
Bielsa has been spotted around the city walking the streets, at times dressed in his Leeds team gear, and started a social media trend of "spotting Bielsa" throughout the city. An amazing feat considering the rough history between Argentina and England especially after the Falkland Islands War and the Hand of God goal by Diego Maradona.
A Legacy in the Making
A supporter has commissioned this bronze statue of Marcelo Bielsa and wants to donate it to the club….. thoughts in the replies 😬 🍿 #lufc pic.twitter.com/L7gBSYadQ8

— Leeds Everywhere 🌍 (@LeedsEverywhere) April 28, 2020
The culture of Marcelo Bielsa is that of building a foundation, and upon that foundation building a family — a group of players with a tireless work ethic and belief in each other. This bedrock allows for the club or country to achieve their respective goals, often times in spectacular fashion.
It has been that philosophy that Bielsa has left a legacy on his players, many of whom are coaches today. While Pochettino and Berizzo may be the biggest examples of this, other coaches that have publicly come out as being inspired by Bielsa is a who's who of world soccer. The most notable is Guardiola, who traveled to Argentina to meet Bielsa and learn from him, but others include Marcelo Gallardo, a former DC United designated player and current River Plate coach, Argentina U17 head coach Pablo Aimar, former Atlanta United and current Mexico coach Gerardo "Tata" Martino, Diego Simeone, Mauricio Pellegrino, Santiago Solari, current San Jose Earthquakes coach Matías Almeyda, and ill-fated former Argentine coach Jorge Sampaoli.
Bielsa is more than a coach, and is beyond silverware. He has become world football's spokesman for the beautiful game. A man who puts the integrity of the game above anything else. The best way to describe the culture of Bielsa is through the words of the man himself: "A man with new ideas is a madman, until his ideas triumph."