Labels synergistic by nature, it's no wonder that the Guerrilla FC x SSUR collaboration works so well. With more promised to come from the two streetwear brands, the first installment features a set of long sleeve tees with several nods to Russian culture. 
We continue to feature Guerrilla FC on Urban Pitch not only because of the dope gear they constantly drop, but because we like what they stand for. The aptly-named creative football collective is looking to revolutionize football culture in the U.S. with their streetwear line and club based in Washington D.C. They're not here to passively accept things how they are — they're a group of movers, shakers, and forward-thinkers.
Though it's been around a bit longer, SSUR — one of the most heralded streetwear labels of all time — has similar values to Guerrilla FC, with roots in subversion and anti-establishment going back to its founder Russ Karablin. It only made sense that when these two brands got together, they cooked up some absolute fire.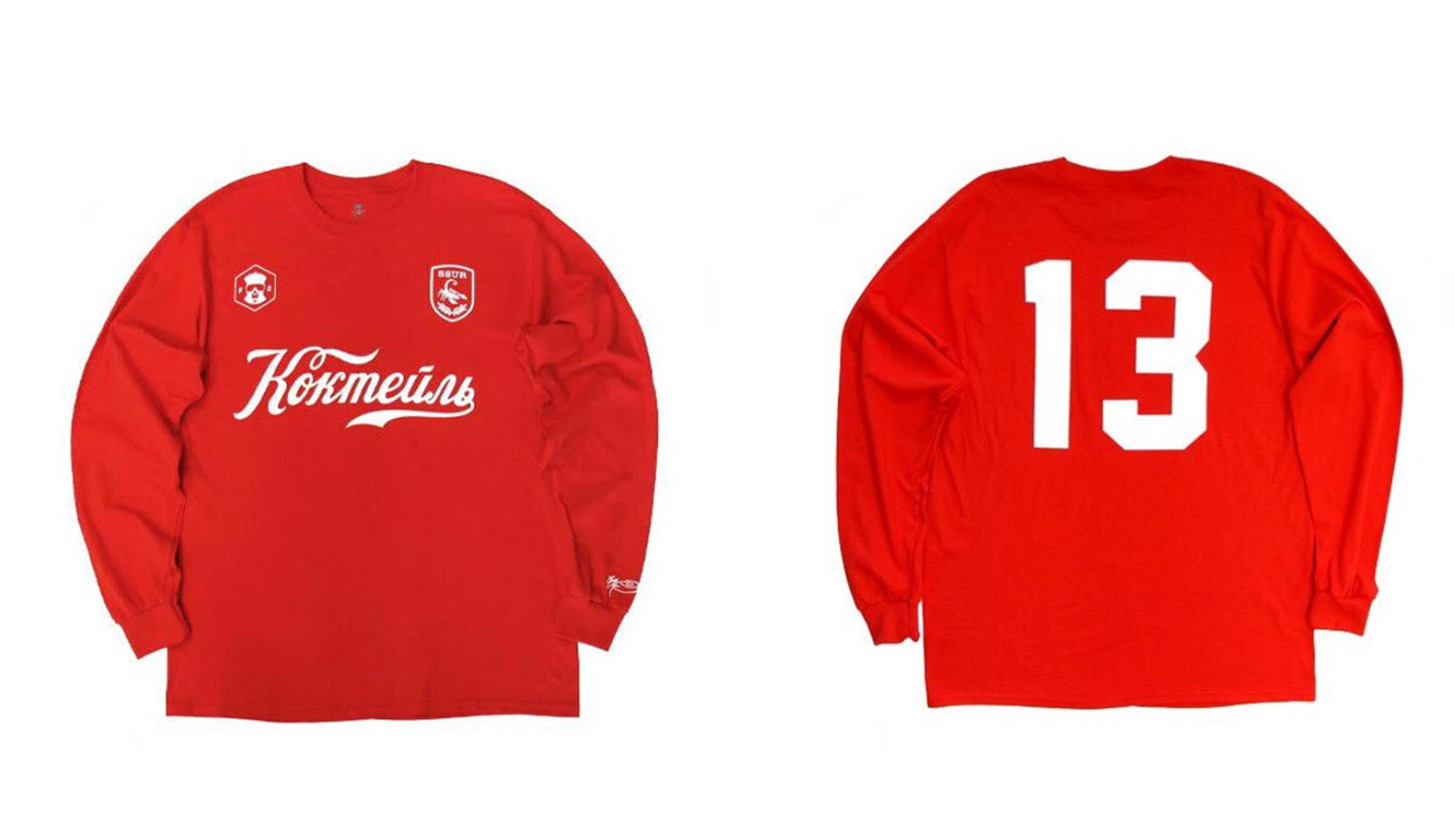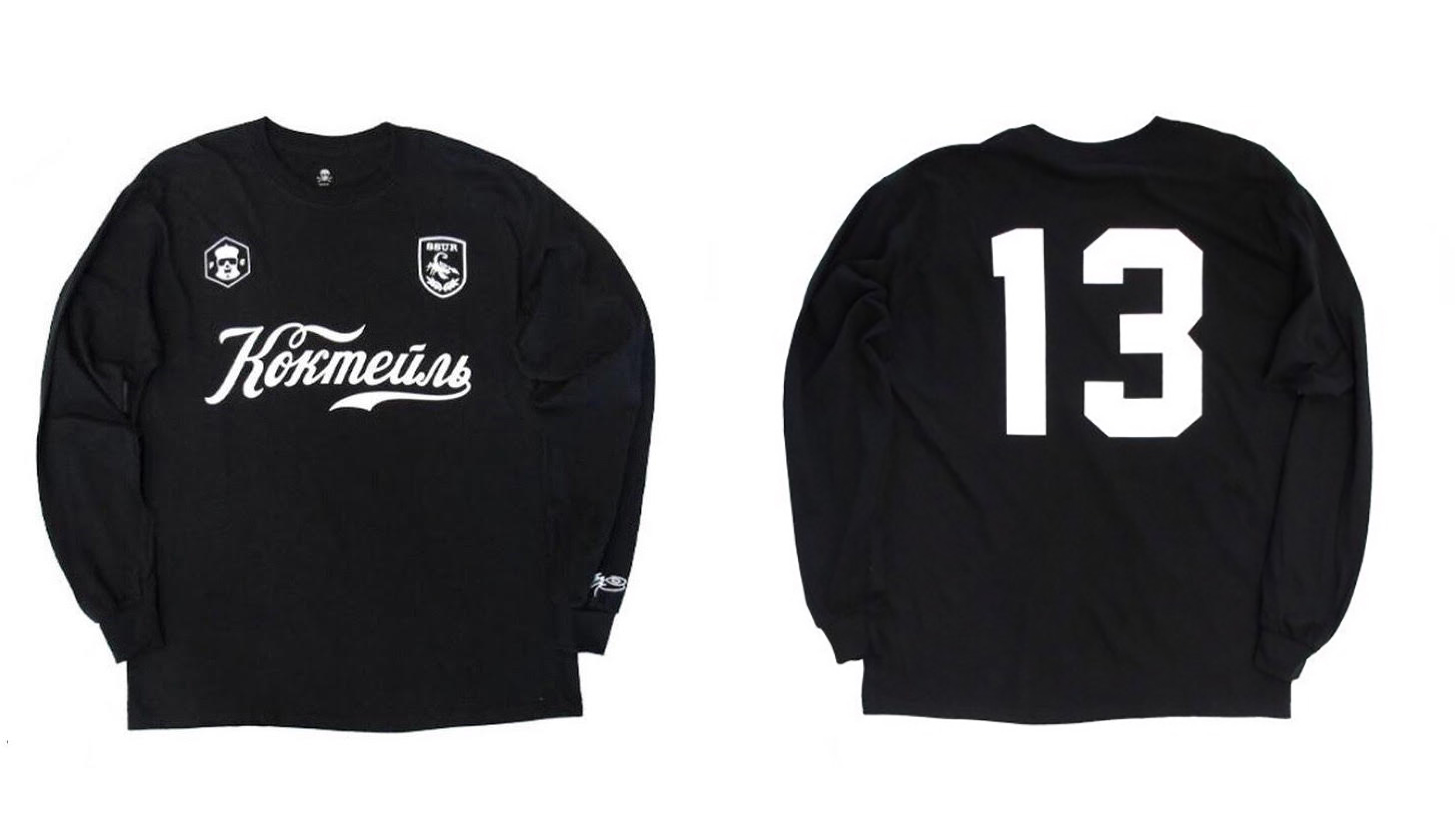 With SSUR's history of Soviet-inspired apparel and Guerrilla FC's football background, the collaboration is also of course relevant on a global scale, with the recent conclusion of the 2018 World Cup in Russia. The Coca-Cola-reminiscent sponsor translates to "cocktail" — as in Molotov cocktail — and also contains design inspiration from Russian club Zenit St. Petersburg.
While we don't yet know whether A$AP Rocky will don the shirt as he did with previous pieces from SSUR, we do know that this is not the last we'll see from this collab. If the first installment is an indicator of what's to come, it's safe to say we'll be looking forward to round two.
Keep an eye out for the long sleeve tees to drop on Guerrilla FC's and SSUR's online shops soon.