Held in New York City for the second straight year, the 2018 United States Freestyle Championships saw its most competitors to date. With shocking twists and turns throughout the day, here's what you may have missed from the high-octane competition that boasted the Stars and Stripes' best freestyle athletes. 
If you needed any evidence that freestyle is taking off in the U.S., you should've peeped the scene at this year's American championships. Hosted once again at Queens' Upper 90 facility, the tournament featured competitors both new and old, including two-time defending champion Alex Mendoza. However, as is often the case at national championship tournaments, the script was thrown out the window, with plenty of surprises unfolding as the day transpired. We've gathered the four biggest eye-catching storylines that you had to be there to believe.
The Crowning of a New Champion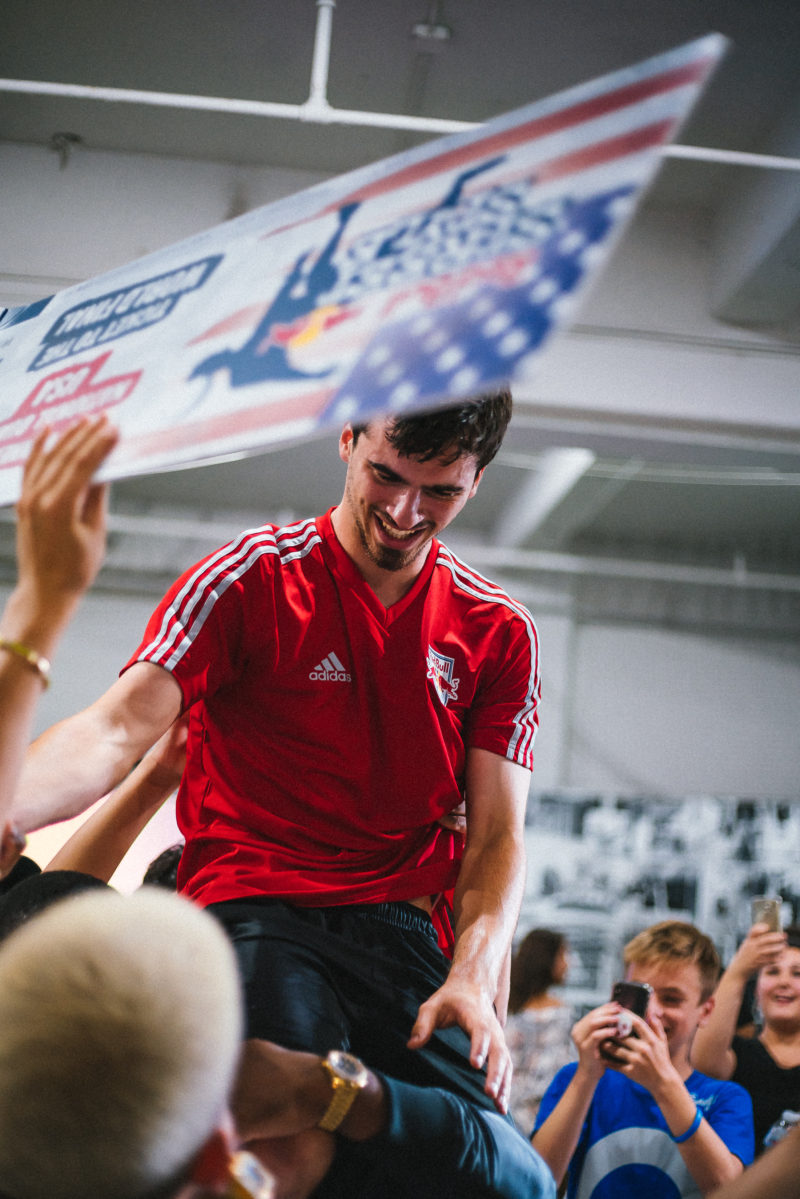 After a back-to-back run from Los Angeles native Mendoza, the American freestyle crown will now travel to the East Coast, with Patterson, New Jersey representative Ebubekir Tas taking home the tournament victory.
"There were some surprises where some freestylers should have made it farther or won," said Tas, who finished in fourth place at last year's championships. "Thank God I landed everything I needed to land, and this is why I think I won."
Tas will now represent the U.S. at the Red Bull Street Style World Finals in Poland later this year.
Reigning Champ Upset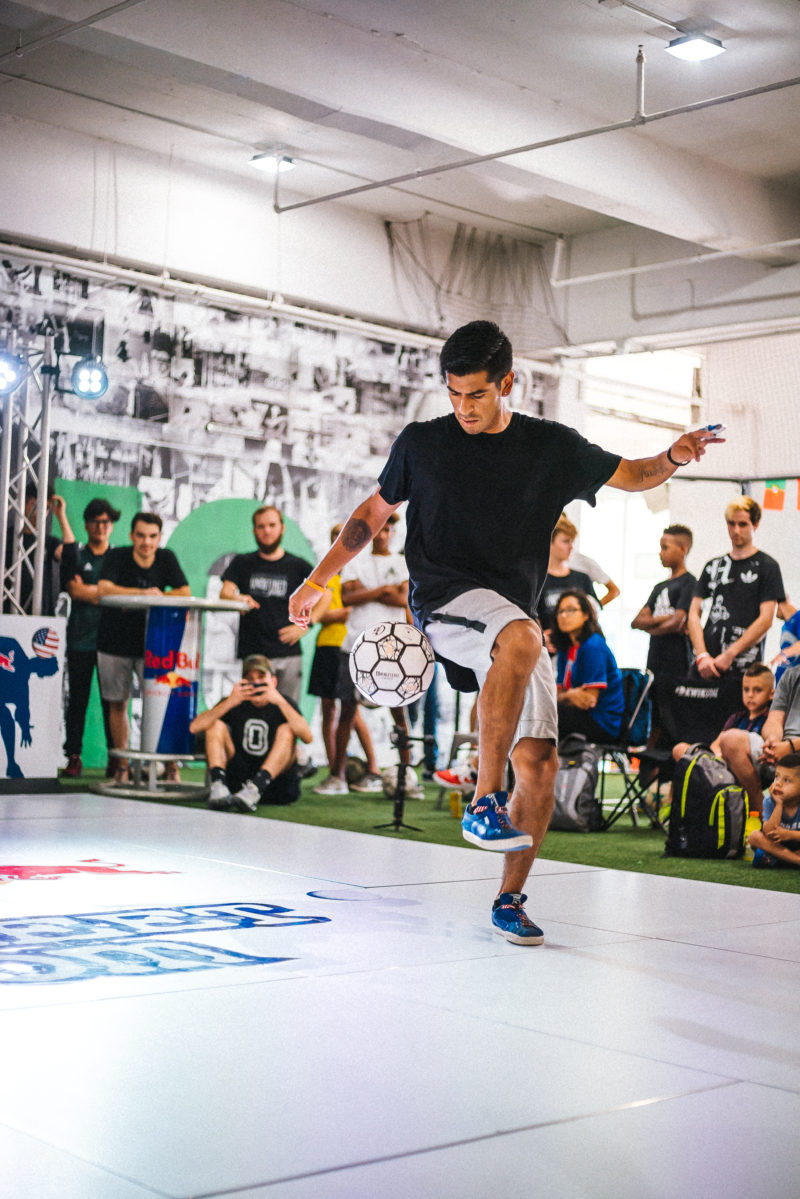 Of course, the crowning of a new champion means the dethroning of the old one. While we can always expect a fair share of upsets going into any tournament, no one saw the dominant Mendoza going down to 15-year-old Patrick Shaw. A testament to the rising level of U.S. freestylers, the young Shaw finished in fourth place after being bested by Fahad Albreiki in the third-place battle. Shaw, who hails from Maine, said that he put in three hours of training a day in preparation for the tournament.
For the three-time overall champ Mendoza, who's had a nice run of dominance in recent years, we can only expect him to come back stronger, and this is surely far from the last we'll hear from him.
Record Amount of Participants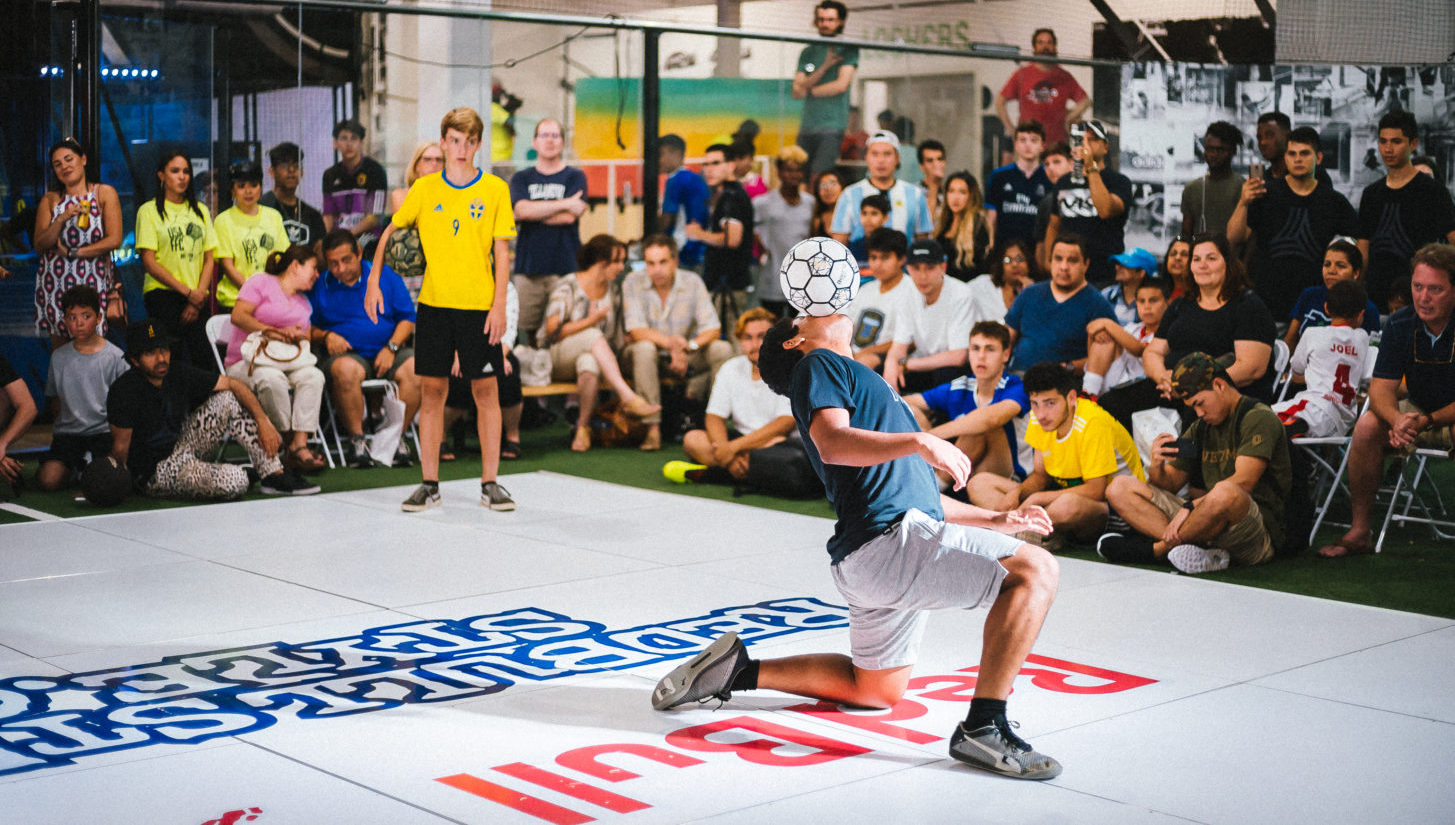 After crossing the 40-participant threshold last year, the U.S. champs once again had a record-setting amount of competitors, reaching an even 50.
"It has grown to the point that it's so amazing," competitor Kevin Granados said. "Freestylers are coming in from all over — Florida, California, Chicago — to compete."
With the amount of American freestylers only continuing to grow, we can only hope that this record will continue to break in the years to come.
A Panel of Star-Studded Judges
Every good competition needs a worthy judging panel to complete it. The U.S. Championships enlisted three of the world's most recognized freestylers, Japan's Kazane Shimazaki, Norway/Philippines' PWG, and head judge and reigning world champion MichRyc of Poland.
All in all, it was another successful Red Bull Street Style qualifier, demonstrating not only the skill of the U.S. freestyle scene, but also its inclusive community.
"Everyone is so supportive," Shaw said. "If there's something someone can't do and someone else can, they are so supportive in helping, motivating, and teaching."
Photography by Sebasbk.
Kevin Medina is a professional freestyler based in Long Beach, California. In addition to participating in the 2018 U.S. Freestyle Championships and finishing in the top eight, Medina is an active leader in the freestyle community. Catch up with him in any major world tournament, either learning or competing.