An icon of Los Angeles hip-hop, Murs reps his city in just about every way imaginable, including his sports allegiances. A die-hard LA Galaxy supporter, Murs wasn't always as infatuated with soccer as he is today. We get to know how he fell in love with the sport, and why LA will always be a Galaxy city in his eyes. 
Murs needs no introduction. Since the '90s, the LA native has rapped his way into becoming one of the faces of West Coast hip-hop — no easy feat in a region inundated with talent. Always willing to show his hometown love, Murs regularly shouts out the City of Angels in his music, even creating the anthem "L.A." on his 2006 album Murray's Revenge.
Besides his music, he's found different ways to connect with the city he loves — including soccer. Always a sports fan growing up, it was a while before he'd take to the beautiful game, but he's now fully captivated by its magic.
It started in 2007, when he went to an LA Galaxy game with a music executive after he signed with Warner Music. It happened to be Cobi Jones' last game, but David Beckham was the new big name in town. Murs didn't quite understand much about soccer, but being a major label rapper at the time and growing up in Los Angeles, he knew what it meant to be a celebrity. His mind was blown by the higher level of eminence exhibited that night. He's been a staunch Galaxy supporter ever since.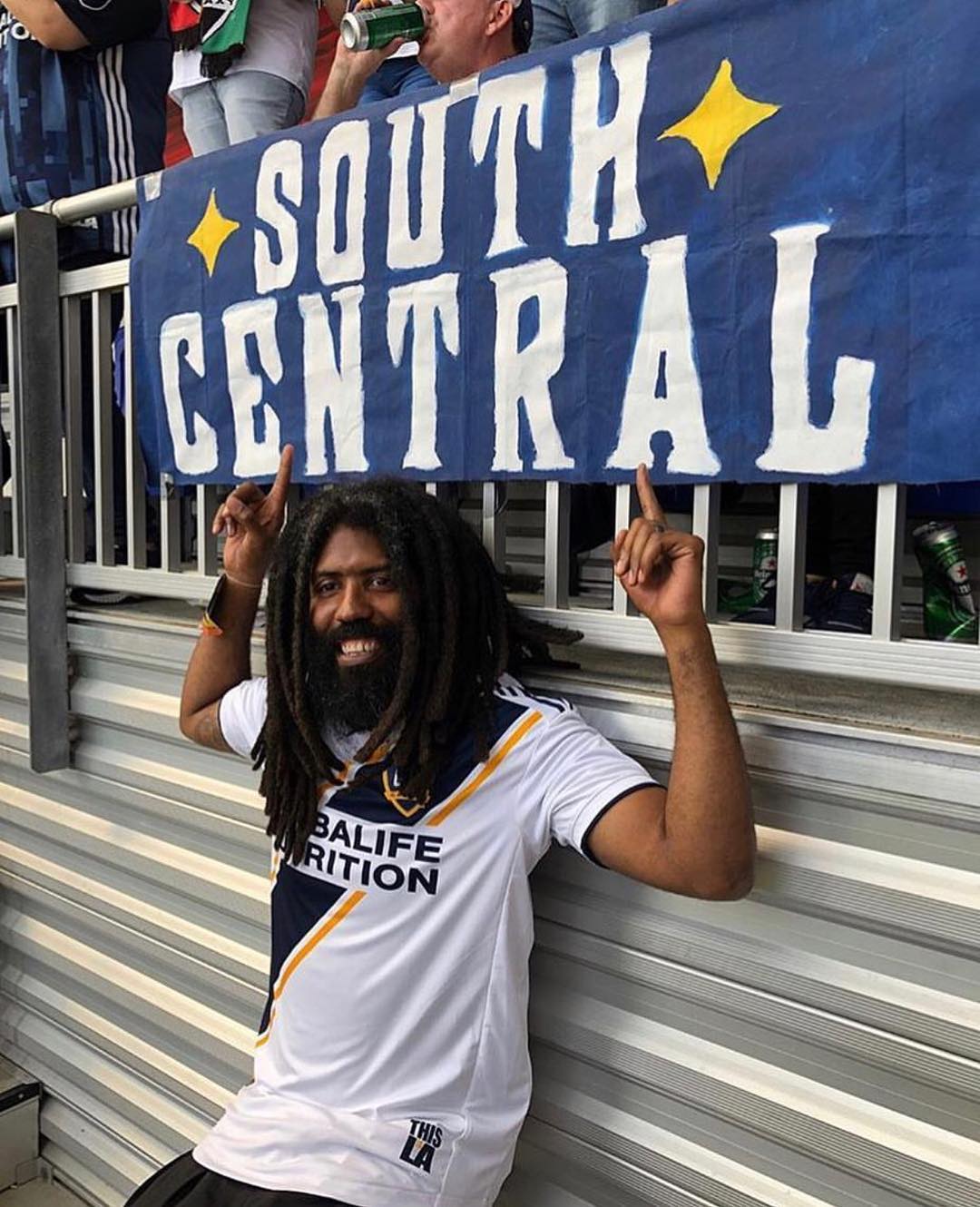 "I was like holy shit — it hit me," Murs remembers. "Like Kobe Bryant's famous in America. But he could go to Africa and probably be okay. He could go to Thailand and not have too many problems. There's not a place David Beckham could go on Earth because soccer is the biggest sport in the world.
I'm like yo, this is crazy. I didn't realize it until then. Because even back then, people wanted to talk to David Beckham. Even the elite of the elite backstage at the Galaxy game were like, 'I need a picture with David Beckham.'"
This experience came after spending time recording in London where he was immersed in soccer. The Los Angeles Clippers fan and former NFL supporter (he has since removed his allegiance to the league due to its "good ole boys club" nature) considers himself fairly knowledgable about the world of sports and recalls how this trip flipped the switch on soccer for him.
"It was out in the sticks and we only had five BBC channels and that was it," Murs said. "It was Euro Cup and I was forced to watch soccer and I was very, very anti-soccer before that. I got into it and I was like OK, I love this."
Since then, Murs has released several more albums, including a run on Tech N9ne's Strange Music label and most recently, another joint project with producer 9th Wonder, The Iliad is Dead and The Odyssey is Over.
All of this has given him the opportunity to tour extensively. Traveling the world allowed him to have an even greater appreciation for how sport transcends culture and language perhaps more than music.
"What solidified [my love for soccer] was going to Ethiopia and seeing soccer is a working class, everyman's sport," Murs said. "In the slums of Ethiopia, I couldn't talk to them about hip-hop, they didn't understand drug culture, gang culture, they didn't understand black this, nothing. But they're like, 'Let's just play soccer. We don't speak the same language, but we can all play soccer.'"
But it's not all friendly competition for Murs. The blue collar DNA of the beautiful game that he witnessed overseas is part of why he embraces the Galaxy so much. With the arrival of LAFC, he stands even more resolute as a Galaxy fan. He considers the newcomers bougie and out of touch with the heart of the city and the sport as he knows it.
"I see the LAFC fans, at least when they come to our stadium, they have their Gucci shoes on and Versace this and they're pulling up in their Range Rovers," he says with a laugh. "LAFC fans eat Mexican fusion at fancy restaurants. Galaxy fans eat real street tacos. That's the difference.
They drink White Claw — no not even White Claw. White Claw is too good for them. They drink fancy wine and champagne and eat at Mexican fusion restaurants. We eat street tacos and drink beer. That's the difference. I don't fault you, just choose your side. Whatever side you're on, that's fine, but I'm a Bud Light and a vegan tacos guy."
I feel like this, if I'm wearing a @LAGalaxy jersey and you're wearing your black and yellow rag. You should address me as sir or daddy. And you should NEVER EVVVVVEEEER look me directly in the eye. 🤣🤣🤣 GO GALAXY!!!#GzUp #weownLA

— MURS (@MURS) August 26, 2019
Despite the initial hype and cultural clash, he knows that LAFC's legacy will never compare to the Galaxy's five MLS Cups. However, he does appreciate how the new team reflects the growth of the beautiful game here in the United States. He recalls visiting his grandmother as a child when she lived across from the Los Angeles Memorial Sports Arena and how it made him a Clippers fan despite the Lakers' dominance. He knows that the black children who live close to Banc of California Stadium and get to experience the excitement of the El Tráfico rivalry will have a new appreciation for soccer.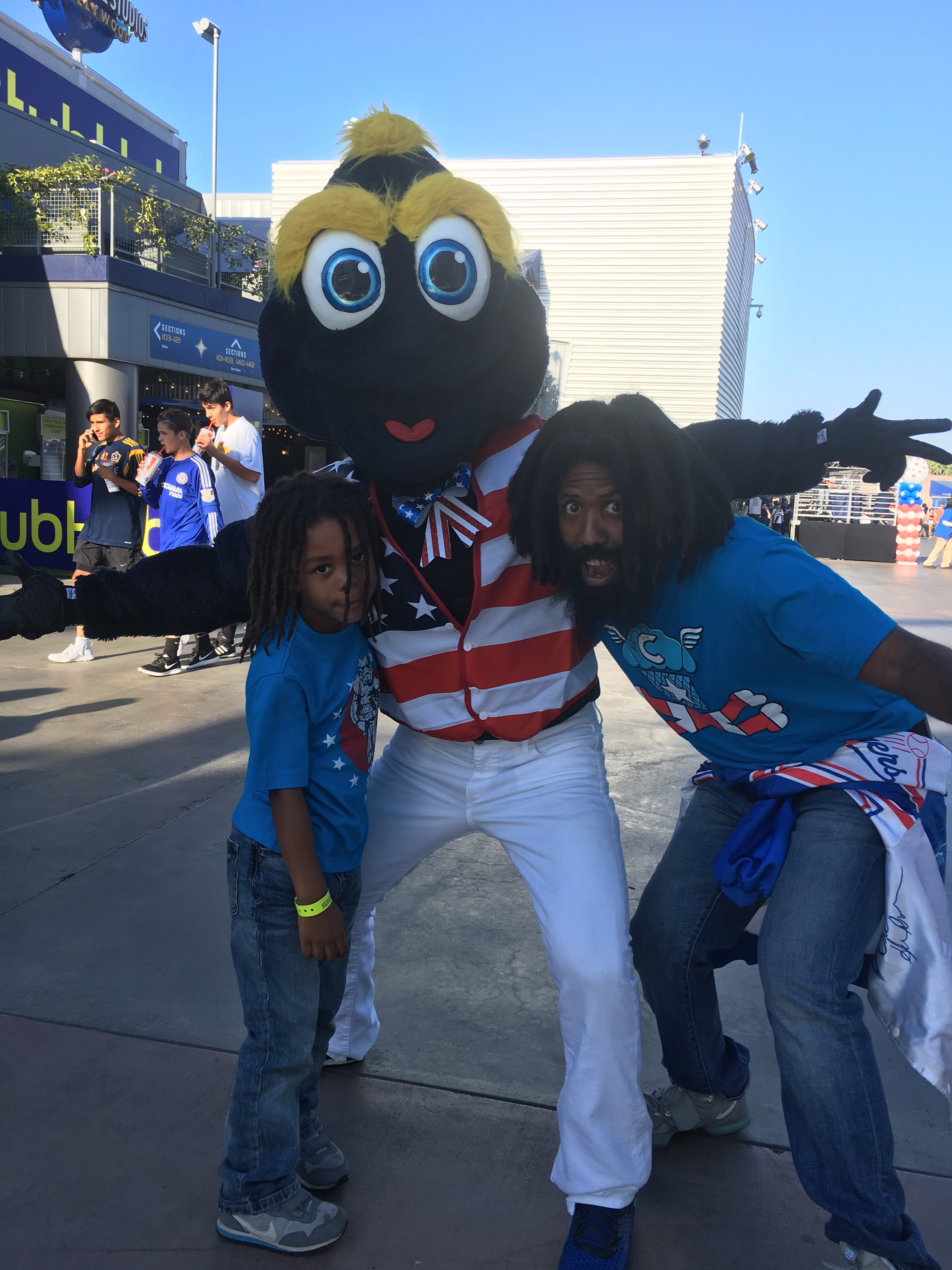 He hopes that this generational shift will eventually create more opportunities for kids to become successful. He placed his elementary-aged son in a "non-competitive" soccer after-school program after struggling to find his aggression in basketball.
"He refuses to block or steal the ball from anyone, because he told me that would be unkind," Murs said.
Even though he is wishing for his son to develop some killer instincts, he has a bigger vision for him to become a well-cultured citizen of the world. His household has no choice but to embrace the game, especially because his wife hails from Brazil. With the USWNT winning back-to-back World Cups, there is more opportunity than ever for kids in the U.S. to get excited about soccer and for boys to step up to the challenge.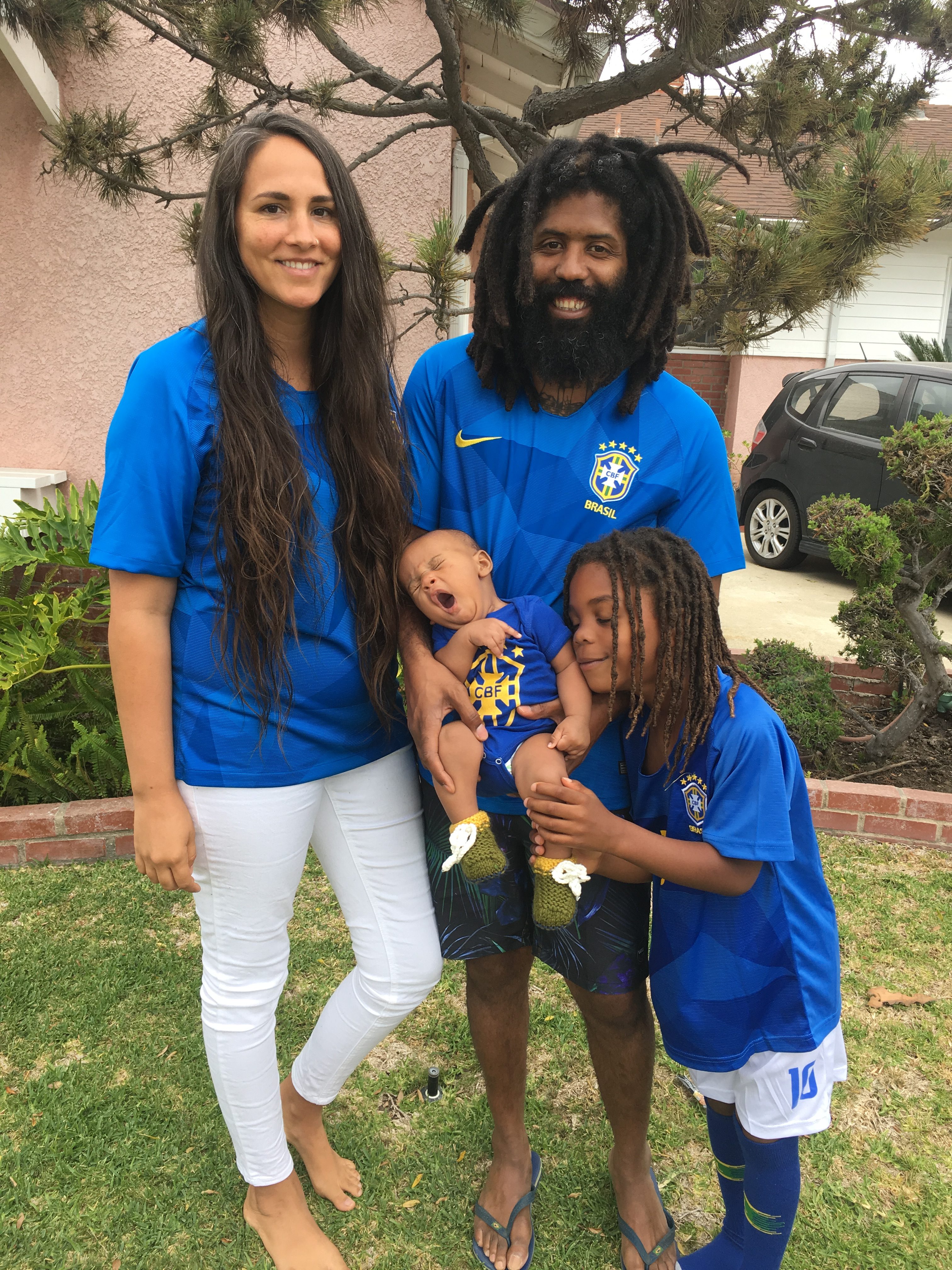 "I love that my son can go across the street with another young black African-American kid and play soccer and it's catching on now," Murs said. "I think the more young Americans get into it, we're going to have a better squad. So by the time I'm 90, we may get a World Cup. I'm hopeful."
Stay up-to-date with Murs' latest music and tour dates by following him on Instagram and Twitter.