Highlighting some of the top up-and-coming talents in MLS, our Checking In series now puts a spotlight on New England Revolution midfielder DeJuan Jones. Drafted 11th overall in this year's SuperDraft, we spoke to the 21-year-old Michigan native about how he's adjusted to life as a pro, getting along with his new teammates, and his impressive performance at the MLS Draft Combine. 
You can criticize the MLS Draft Combine all you want, calling it formulaic or unreliable — but you can't deny that DeJuan Jones' performance last January was impressive. He finished first in the 30-yard dash and 5-10-5 shuttle, and third in the vertical jump, the only participant to finish in the top five for all three. As a result, his draft stock skyrocketed, leading to him being selected 11th overall to the New England Revolution.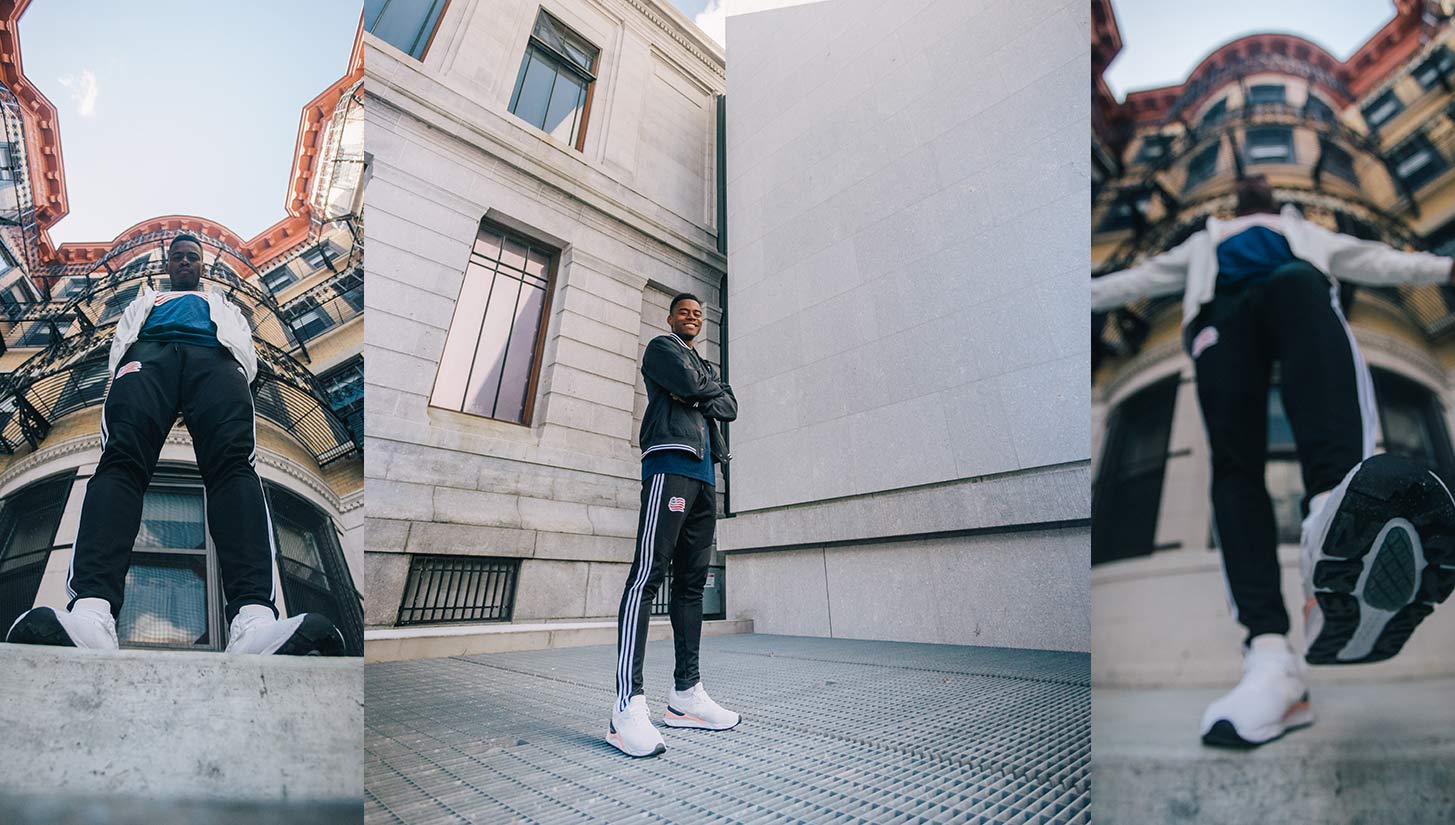 Hailing from Lansing, Michigan, he played the role of hometown hero at Michigan State, where he earned back-to-back All-Big 10 Conference honors in his final two seasons. After starring in a Spartan jersey, he'll now look to take his game to the next level. As he prepares for his MLS debut, we got a chance to sit down and get to know Jones better, discussing his pro experience so far, how he's getting acclaimed to Boston, and some of the teammates he's bonded with. Below is an excerpt of that conversation, which can be seen in its full entirety on our Instagram TV channel.
Urban Pitch: You killed it at the Draft Combine in January. How did you prepare for it?
DeJuan Jones: The biggest thing I did was get touches on the ball. So at least five days out of the week I was training with the ball. And then to stay sharp, I would do a little bit of fitness after sessions. I think that really helped my draft stock a lot. I did well in the fitness testing and I scored a goal at the first game, so it was a perfect storm. Going into the combine probably like three or four MLS teams knew who I was, but by the end of it most of the teams knew.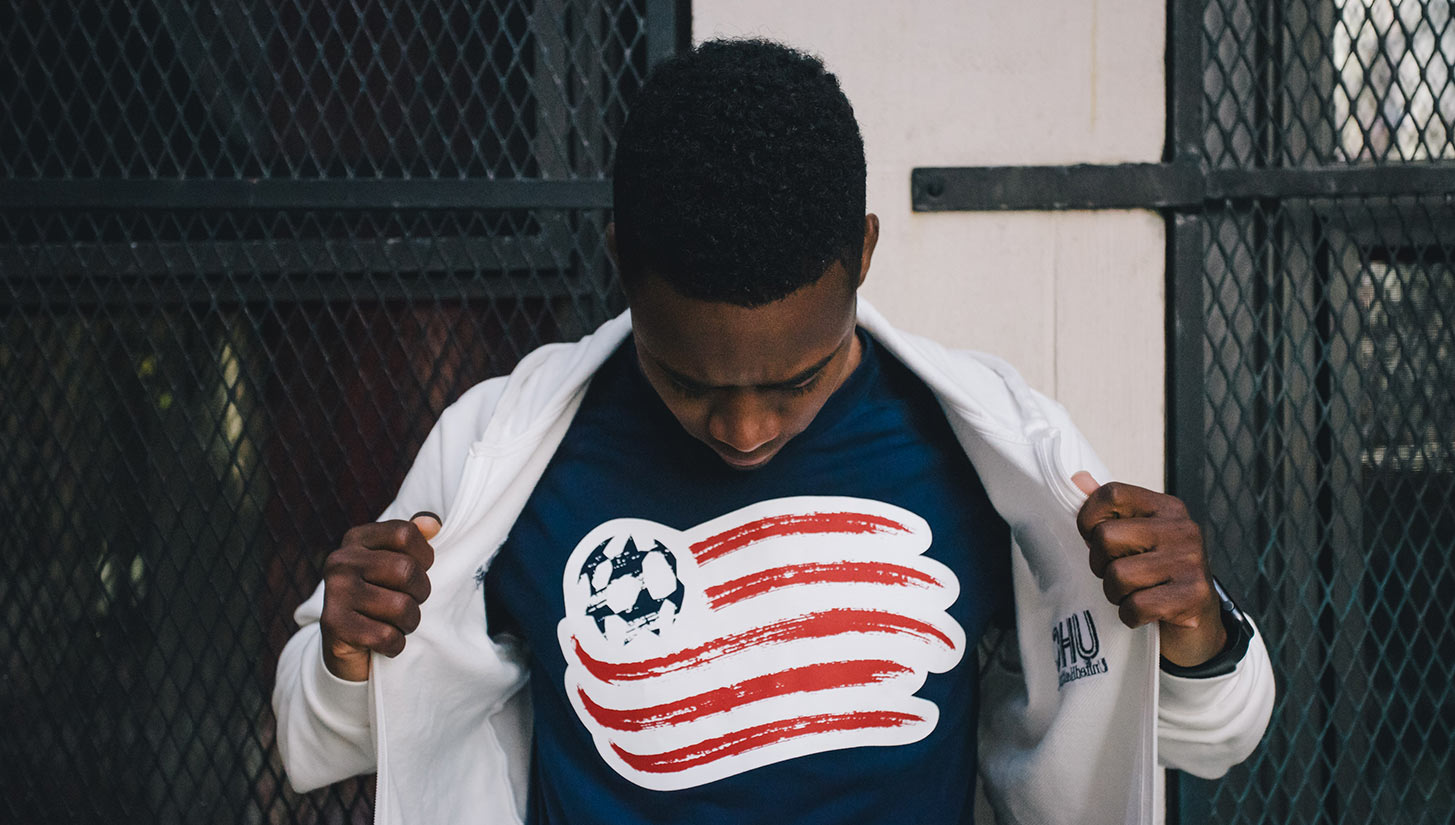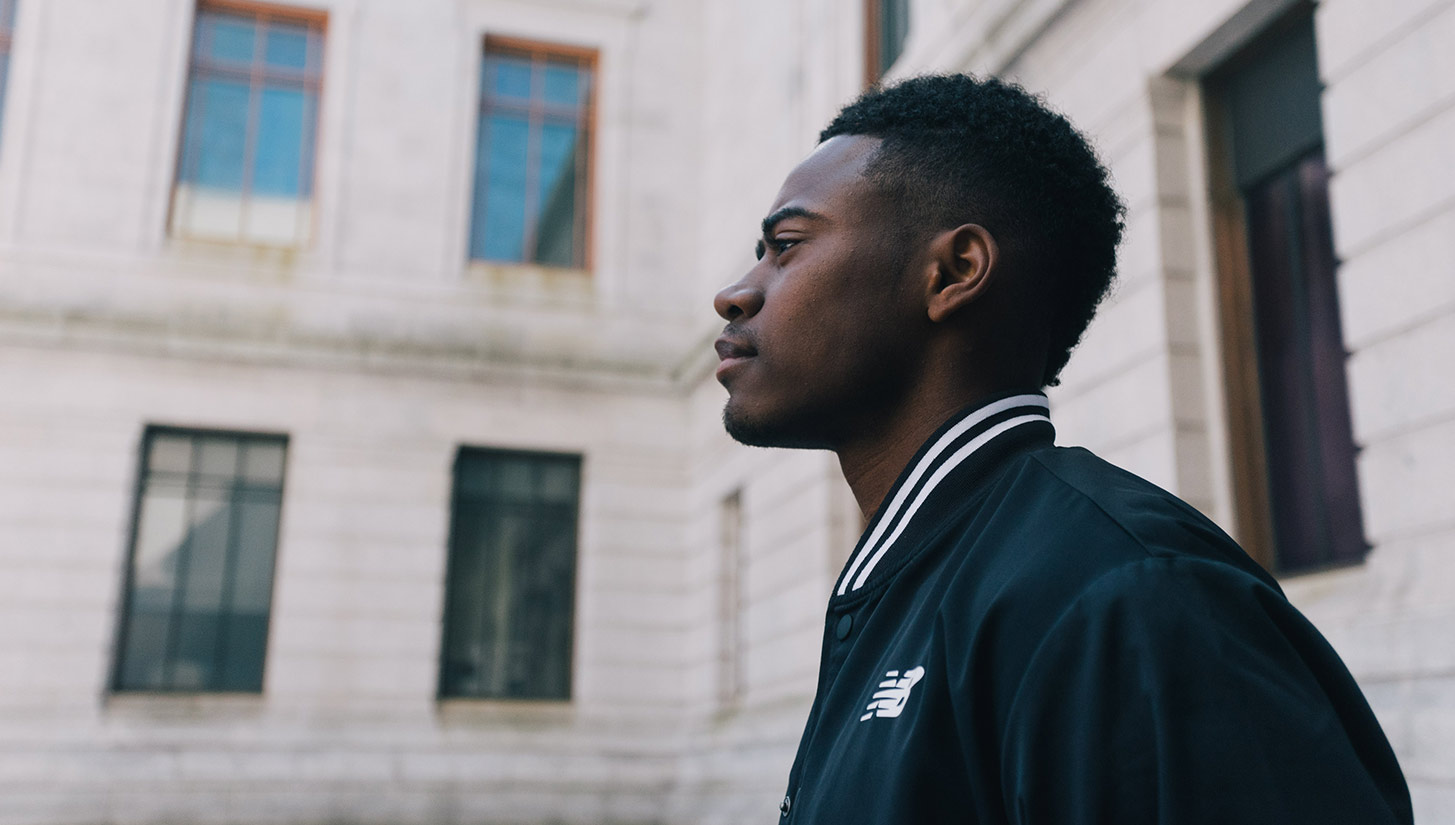 What has your time with the team been like so far? Any veterans take you under their wing?
From day one, everyone on the team has been so welcoming. So that was a breath of fresh air, just coming into a locker room where every guy is so nice and willing to give tips and advice. So far the guy that's really taken me under their wing has been Jalil Anibaba. He actually reached out to me a week before I got here just to welcome me to the team. He's been there whether it's practice or a game, just giving me tips and encouraging me to play my game. And he also cuts my hair (laughs). 
Pick one: Tom Brady at midfielder or Wilfried Zahibo at quarterback?
I think I'm going to have to go with my boy Willy Zahibo as a QB. He's got the height, he's got the confidence, and and I think he can slide into that role. Tom Brady as a midfielder — I just don't know how good he is with his feet, so I'm not sure. But if I had to choose one it'd definitely be my boy Willie Zahibo.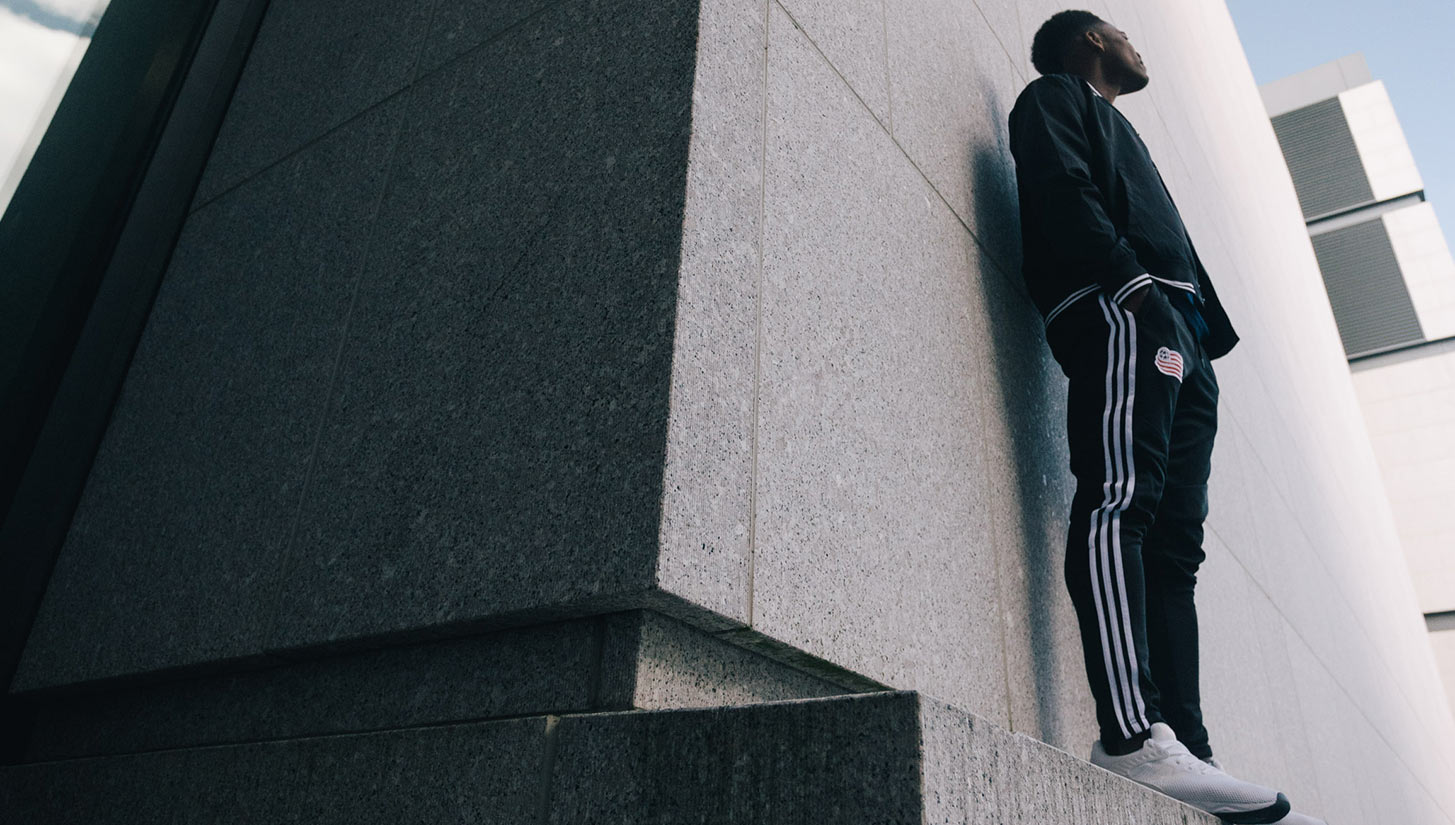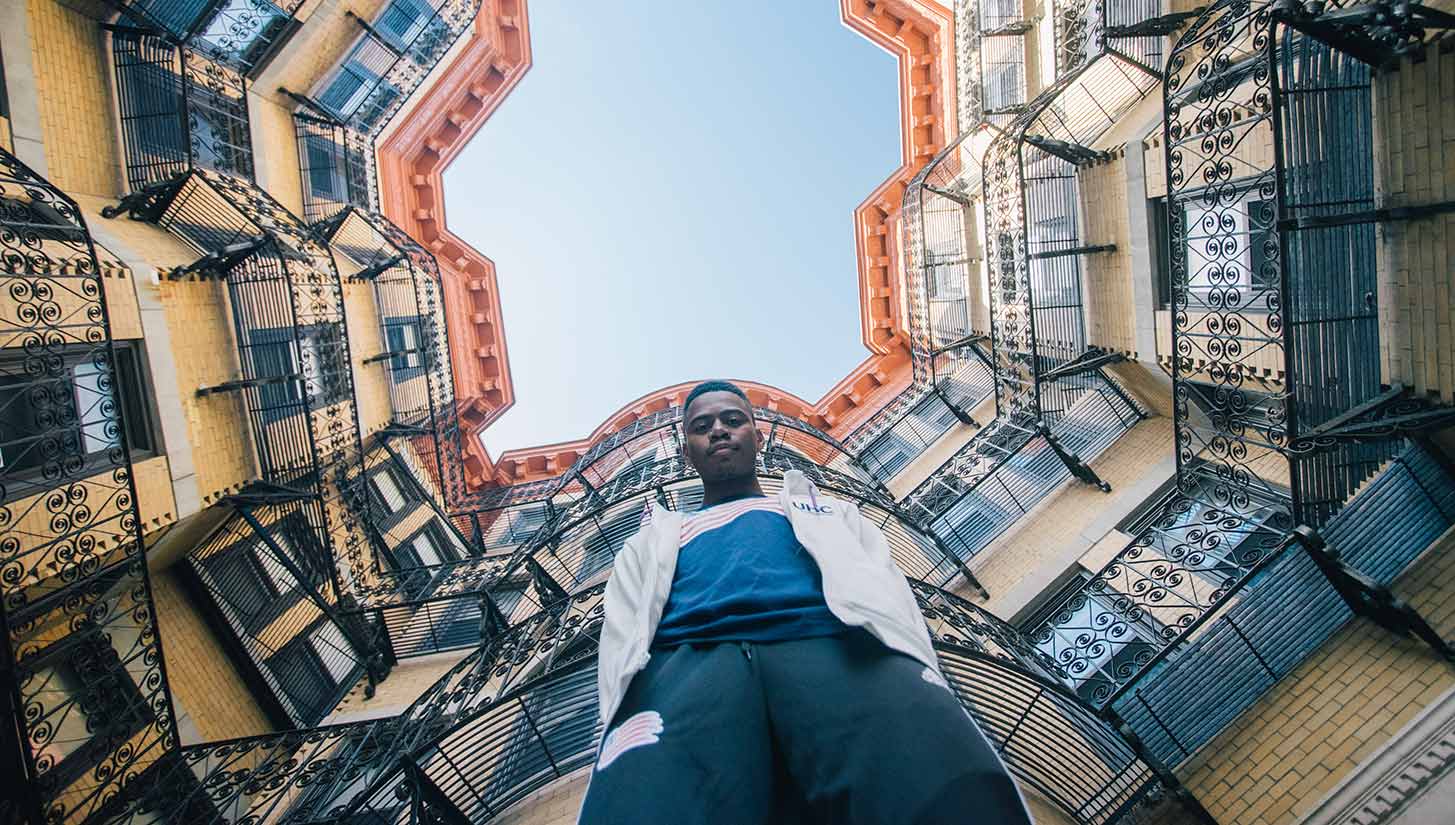 Photography by Erica Hinck for Urban Pitch. 
Be sure to watch the entire interview on our Instagram TV channel, and while you're there give DeJuan a follow. Check out the rest of our Checking In series here.