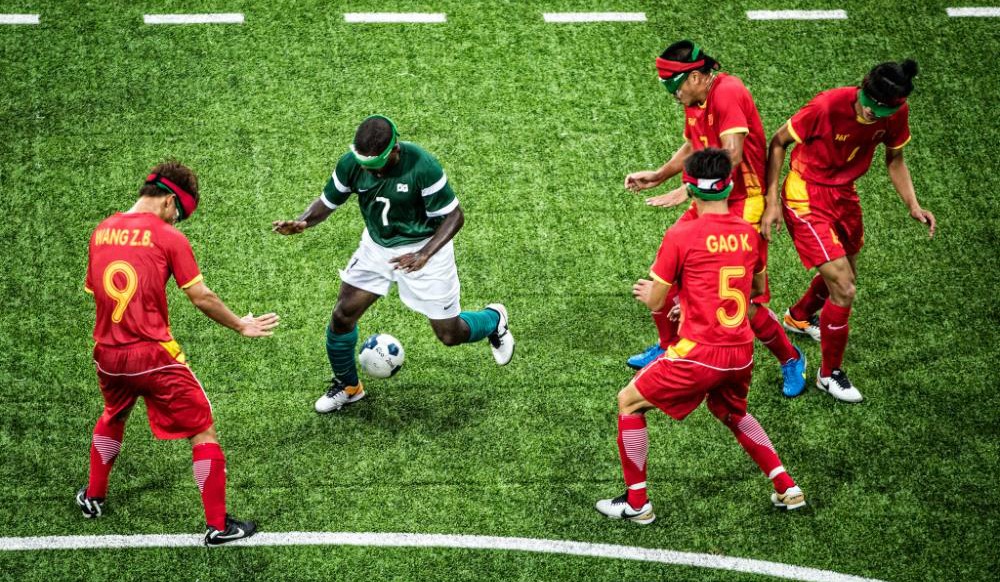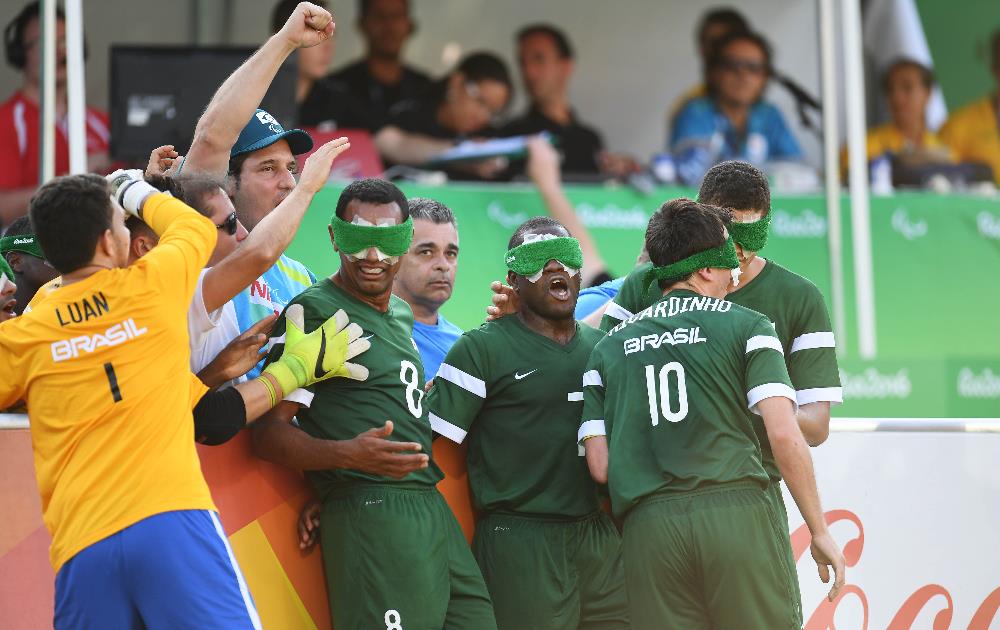 Unless you've been living under a rock, you've probably gotten wind of the Paralympics in Rio this past September, during which athletes with a range of disabilities brought the fire to the Games and spawned a new level of awareness of the event in the public eye. In not a few areas, the competitors displayed remarkable athleticism, skill, and sportsmanship, illuminating how Paralympic athletes are not only equally gifted and gutsy as their non-disabled counterparts, but in some cases vastly outperforming them. Brazilian football legend Ronaldinho, who left the inaugural year of the Premier Futsal League mid-season to be an ambassador of the Games, was also on hand to add another level of enthusiasm, even creating a special anthem to inspire the home team.
On the football side, the quest to achieve Paralympic glory was nothing less than riveting in the small-sided game of football 5-a-side, or "blind football." The format of football 5-a-side is part futsal, part indoor, with some interesting elements unique to itself. Teams of 5 compete on a rectangular hard surface, surrounded by kickboards, with four completely blind outfield players, and a sighted or partially sighted goalkeeper. There's also a sighted coach and guides on each team helping direct players from the sidelines, and a bell inside the ball that allows players to pinpoint its location. One particularly interesting element is the fact that the audience is asked to remain as quiet as possible so players on the pitch can hear the jingle of the ball. This proved slightly harder for some fans, like the spirited supporters cheering on a dominant Brazilian team.
Football 5-a-side was first introduced into the Paralympics in 2004 in Athens, and ever since then team Brazil has not only won the gold each time, but has gone undefeated in every match played. This year, the squad was led by super stars Ricardinho and Jefinho, aka the 'Paralympic Pelé,' to overcome a 1-0 deficit against a resilient Chinese squad, and advance past semifinal opponents Argentina via penalties. In the finals, Brazil bested Asian champions Iran 1-0, with performances from Jefinho and Ricardinho prompting many fans to declare they've found their new football idol.
The win caps off a year of success for Brazilian football overall, with the country now having captured the Olympic Gold, Paralympic Gold, and Neymar Jr.'s Five-a-Side title.
Check out more about Paralympic football events here: