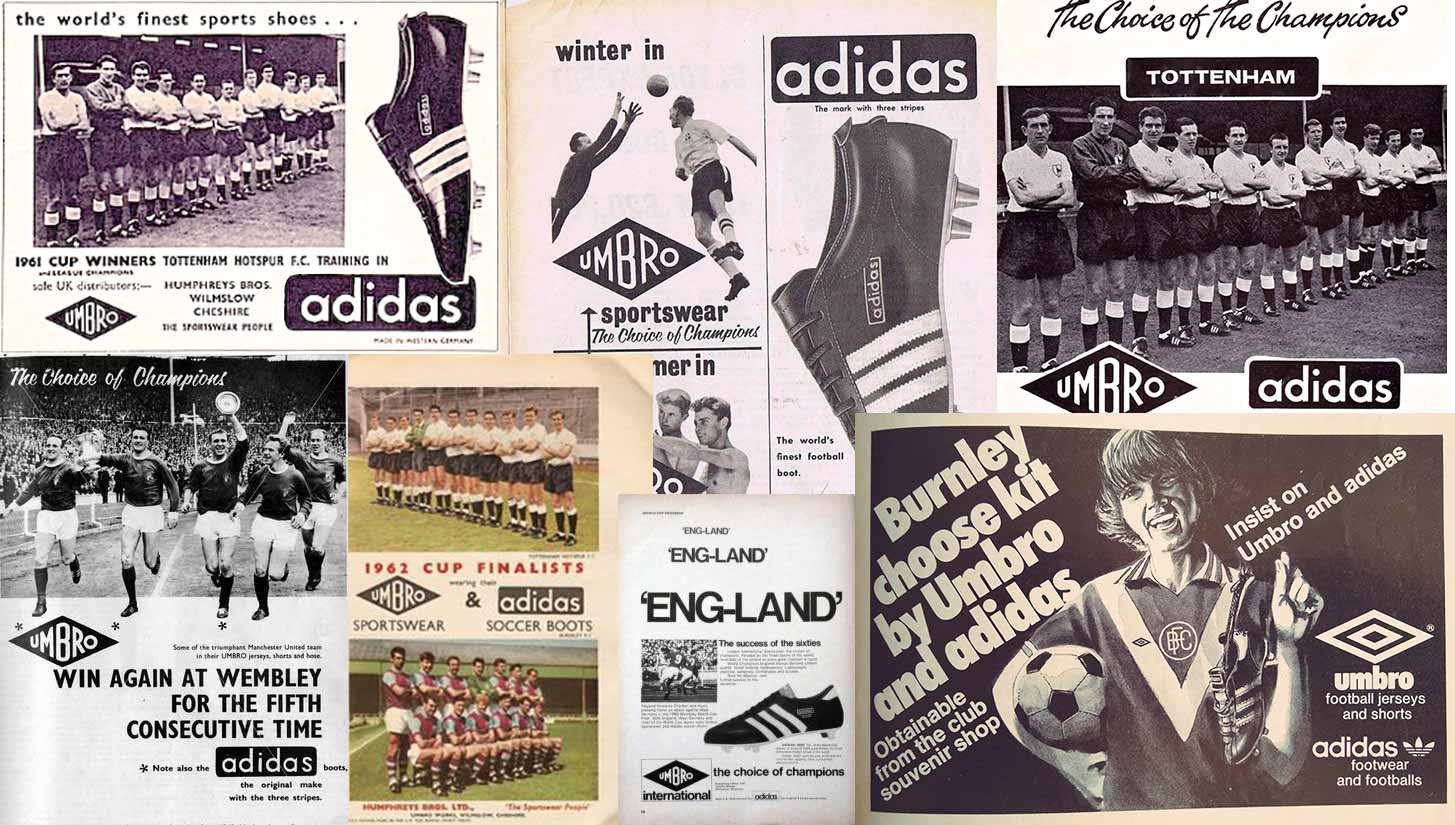 Two of the biggest names in football apparel today, adidas and Umbro have an uncannily similar history that includes a unique partnership that lasted for decades. We recount the story of how the two sportswear brands joined at the hip to expand their reach across nations, and the split that turned them into bitter rivals.  
In today's hyper-competitive sportswear market, it would be almost unthinkable for two opposing brands to strike up a relationship with one another. It was even headline news when adidas quote-tweeted a Nike video calling for equality following George Floyd's death in May.
But over a half-century ago, things were a little different. A burgeoning market allowed for brands to work together to mutually help each other grow, and perhaps no partnership was as fruitful as the one between adidas and Umbro.
Just about anyone remotely familiar with sportswear could point out the Three Stripes or Diamond logos, but it's less common knowledge that the two forged a bond in their formative years. This is a tale of two brands — one that begins in friendship and culminates in enmity.
adidas and Umbro: The Early Days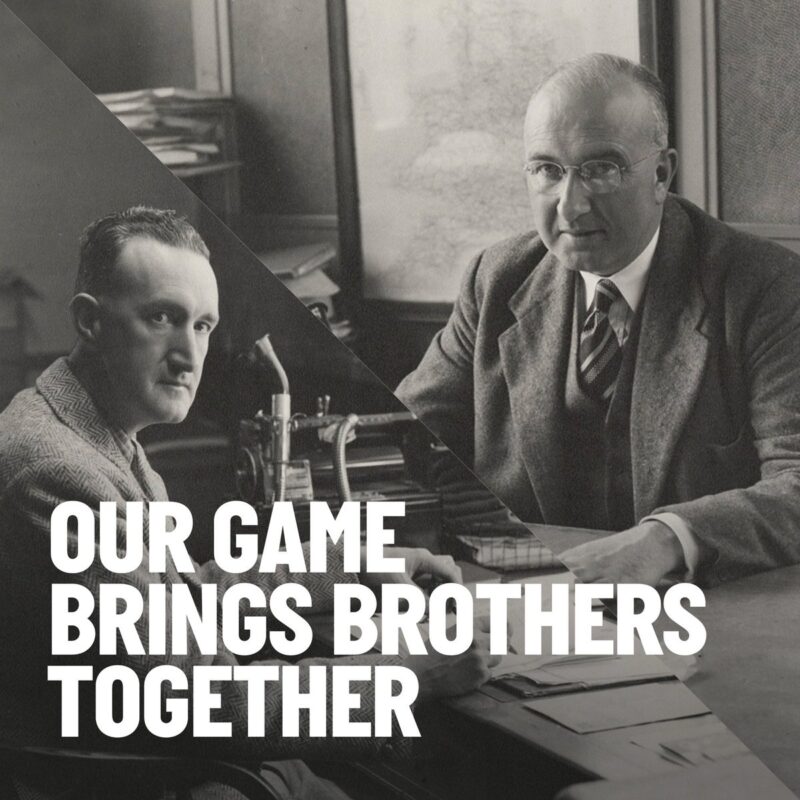 Started by brothers Harold and Wallace Humphreys in 1924, Umbro is headquartered in Manchester, England, just north of its founding town of Wilmslow. The brand's name is an amalgamation of "Um" from Humphreys and "bro" from brothers. Their humble beginning started with the trading of their items in small workshop until they put up their first factory in 1930.
adidas has an eerily similar beginning. Like Umbro, adidas' roots begins with two brothers, although it was a schism between them that led to its inception in 1949. As the oft-told story goes, Adolf "Adi" Dassler went on to create adidas, while Rudolf Dassler started PUMA.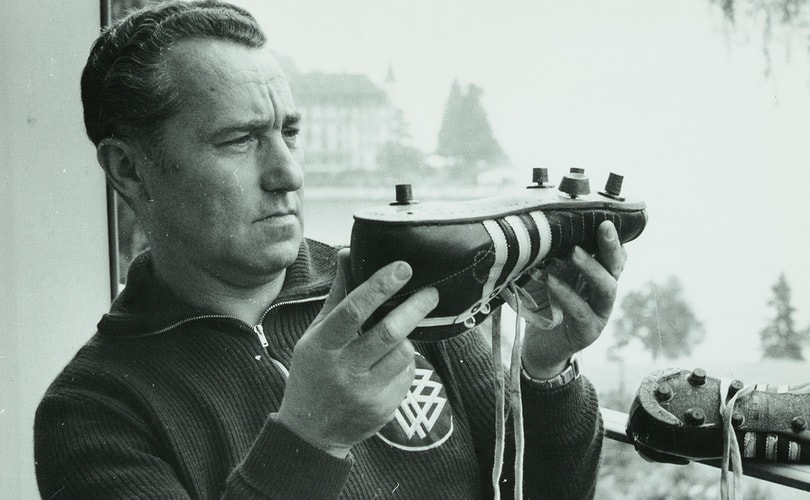 Also like Umbro, adidas' headquarters are connected to its founder, situated in Adi's birthplace of Herzogenaurach, Germany. The brand's name is also an amalgamation of its founder's name, connecting "adi" with "das" of Dassler. The company acquired its iconic Three Stripes logo in 1952 from Finnish athletic brand Karhu for two bottles of whiskey and around €1,600.
By the mid '50s, Umbro was strictly manufacturing jerseys and tracksuits and had become one of the foremost sportswear brands in the beautiful game. They were even referred to as the "Dior of football" after successfully kitting high profile and title-winning clubs and countries. Any trophy won by an Umbro-supplied side was just another feather in the brand's cap.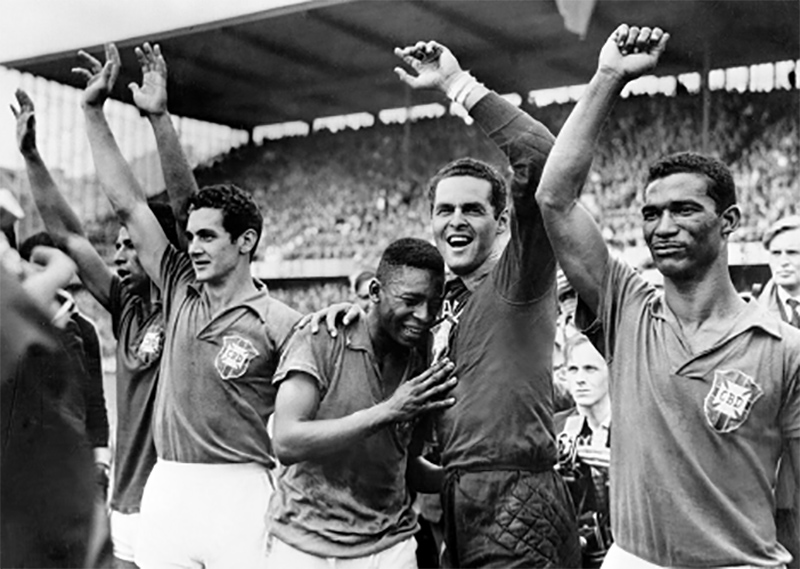 By the 1966 World Cup, Umbro had 15 of the 16 participating nations under their belts. IT nearly had them all, but the Soviet Union reneged at the last minute. It's fair to say we'll never see this kind of monopoly on the world's biggest stage ever again.
At the same time, adidas' forte was boots, and the newly minted Sambas introduced in 1950 had the brand's reputation through the roof. adidas would continue to revolutionize football footwear, from the Argentinia in 1954 to the Predator in the '90s. As Umbro dominated the kit game, many of the world's top players sported the Three Stripes on their feet.
The Partnership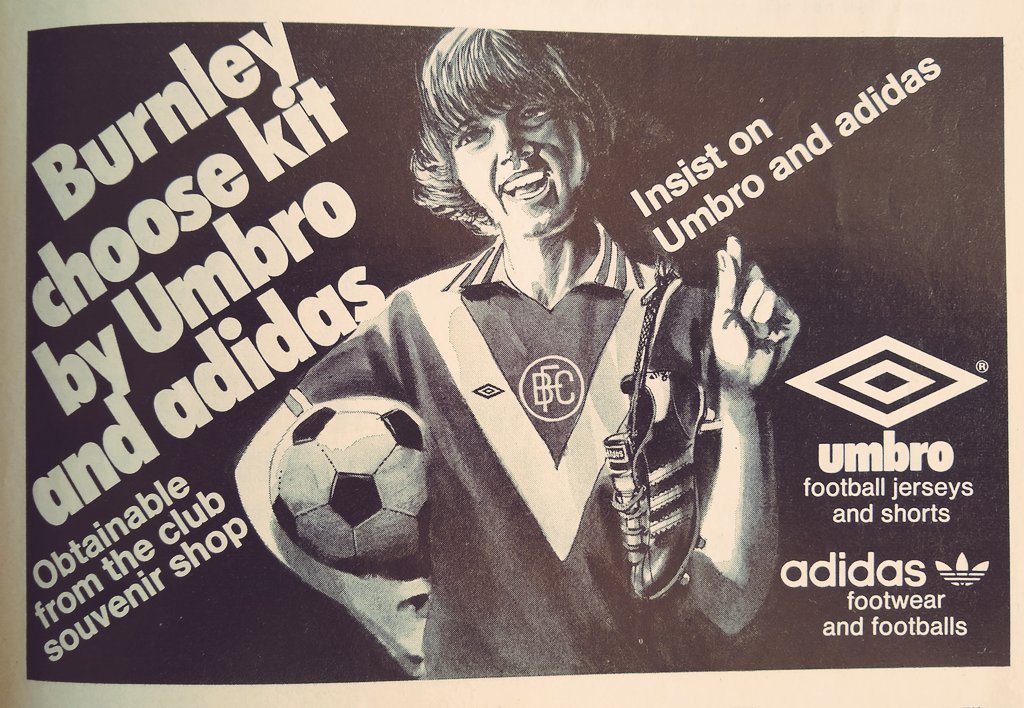 The Humphreys realized they and adidas played in the same market, yet different ends of the game, and they reckoned they could team up to further spread their tentacles. They had long wanted to set up in other countries, but trade barriers prevented them from doing so. However, a partnership with adidas would break that barrier for both companies.
adidas, who solely manufactured boots, marketed their products with Umbro jerseys in the German market, and on the flip side, Umbro, who solely manufactured jerseys, promoted their shirts with adidas boots as a complete package in the UK market. Within few years, the brands of both partners transcended into other territories and continents as sales and profit margins sharply increased.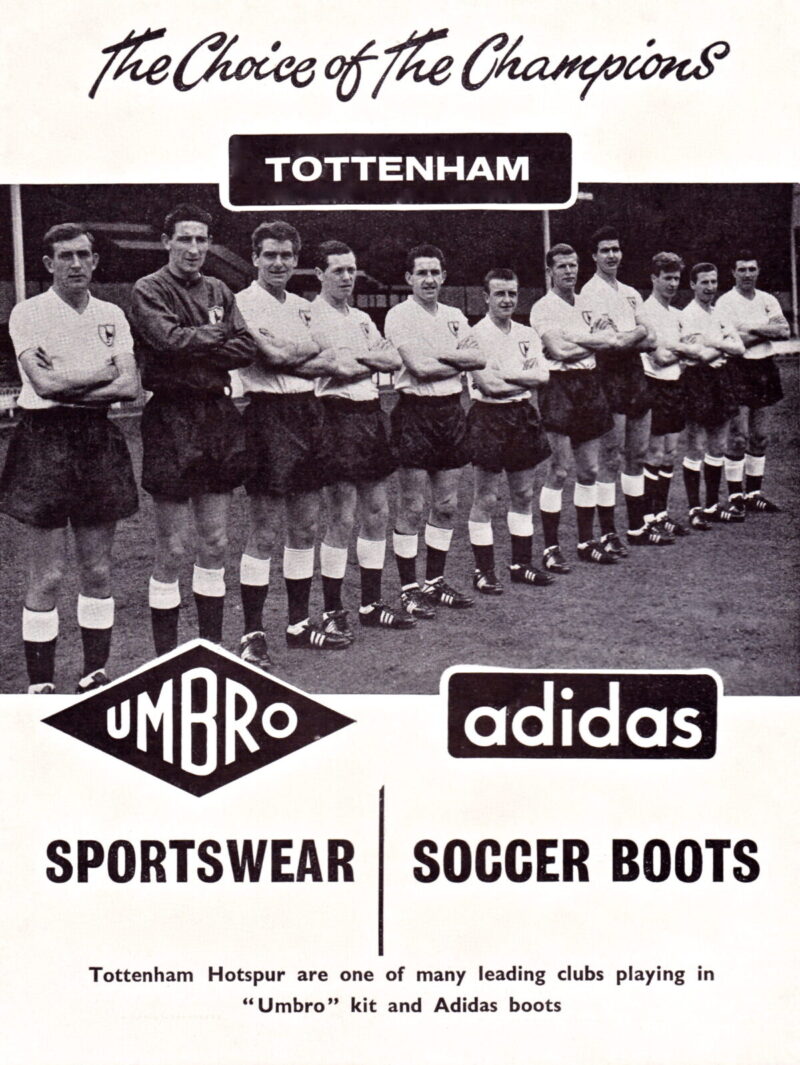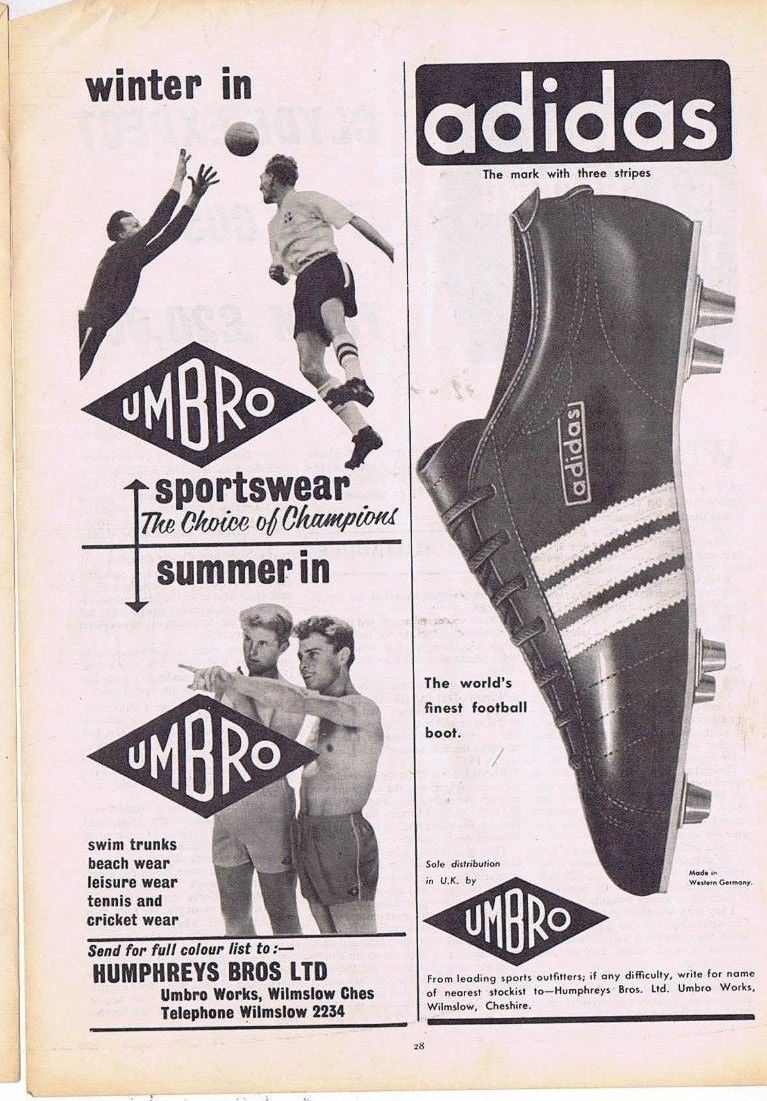 The partnership lasted for over two decades until the late '70s, when the Humphreys brothers and Dassler died. In their wakes, the children who succeeded their fathers' businesses did not have the same relationships. Lo and behold, they fell out and the partnership abruptly ended. Obviously, the end of such a relationship created a void in the product supply and demand chain. To fill this gap, both brands took it upon themselves to diversify their product ranges, with adidas beginning to produce sportswear and Umbro starting to design boots.
Both brands have done relatively well on their own, though it's safe to say adidas has risen above and beyond the reach of Umbro. The second-largest sportswear brand in the world, adidas' gross profits skyrocketed in the past decade, going from a reported €5.7 billion in 2010 to €12.3 billion in 2019.
On the other hand, Umbro went through a fair amount of change in the 21st century, being bought by Nike in 2007 and sold to the ICONIX Brand Group in 2012 for $225 million. While it may not have the reach that adidas has, Umbro has been able to keep their jersey culture alive, collaborating with collectives like Guerrilla FC and music artists like Loyle Carner and Barny Fletcher.
The brands are now direct competitors, but they will always be indebted and connected to one another no matter how cutthroat today's industry gets. While we prize the "self-made" narratives of many corporate giants, it's important to note that even the biggest brands needed to get by with a little help from their friends.