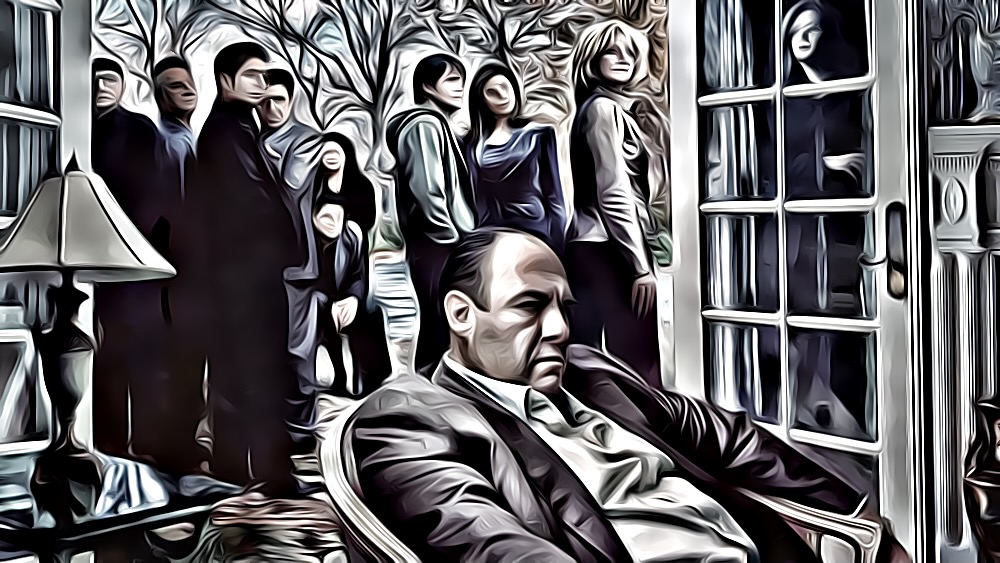 bfn1667855996.876929D2qwfxCPdw2e7sRrunR_uNeEvQwxrIp5sfYM_processed
There have been plenty of masterful TV shows over the years including Mad Men, Game of Thrones, Breaking Bad, The Wire and many others. But with all due respect, the best series of all time is still The Sopranos. Here are the reasons that make this crime drama so great and how Major League Soccer can learn from its seminal achievement.
The Sopranos premiered on HBO in 1999 and ran for six seasons, totaling 86 eventful episodes. Not only did this groundbreaking show change the rules of storytelling and what could be ambitiously played out on the small screen, but it paved the way for other breakthrough dramas including the aforementioned hit shows. But what if I told you that specific qualities from the hit series could also serve as valuable lessons for a certain sports league, say, MLS?
Fascinating Leading Characters
At its heart, The Sopranos was a story about a brooding mob boss who does whatever he feels is necessary to accomplish his agenda including steal, cheat, and kill all while trying to balance a regular home life with his family. Through thought provoking conversations with his psychiatrist, we were offered deep insight into his psyche and what ultimately drove his actions. Contrary to the expected mafia depiction, Tony Soprano was a flawed, three-dimensional character who displayed a full range of emotions as well as the day-to-day challenges beyond a glamorized lifestyle routinely seen in mob films. In addition to gaudy suits and middle-of-the-night takedowns, we also witnessed his fears and failures, which were often mulled over during tired mornings in a bathrobe and boxers — and it was all fascinating.
Alongside Tony were dozens of memorable characters who were just as fully fleshed out and enjoyable as the charismatic protagonist. Carmela Soprano was intriguing as his high-school-sweetheart-turned-wife who struggled to reconcile her Catholic faith with how her husband provided for their family. We witnessed the weight of her steadily increasing burden of trying to manage unfortunate consequences that would often spill over into their family life while also thoroughly enjoying the lavish ill-gotten fruits of her husband's labor.
Other favorites include Tony's beloved but drug-addicted nephew Christopher Moltisanti, his witty Uncle Junior who could just as easily crack a joke or order a hit, and his trusted friends (or so he thought) Silvio Dante, Paulie "Walnuts" Gualtieri, Sal "Big Pussy" Bonpensiero, and Artie Bucco — among many others. These figures created a dynamic world with relationships that were real and complex. The list of memorable characters and their quirky nicknames were abundant.
Similarly, top sports leagues have leading characters who are able to grab the public's imagination as well. The NBA has LeBron James still reigning supreme on the courts and in the headlines. Tom Brady had the collective NFL audience celebrating his retirement and then suddenly gasping at his improbable return. Whether it be admiration or ire, star athletes with outsized personalities capture the full attention of the fans to the benefit of their leagues.
By comparison, what players does MLS have that really captivate the audience? Carlos Vela, Javier "Chicharito" Hernandez, Gonzalo Higuain, and Alejandro Pozuelo are some of the highest paid players in the league. How much do we even know about them other than the teams they play for? What have they shared to provide us with some insight into their personalities if anything?
Regardless if you consider yourself a LeBron James fan or not, there are probably at least half a dozen pointed details of his life and personality that one can easily recall offhand. Whether they're videos of him celebrating Taco Tuesday with his family, rapping lyrics aloud while working out, or accusations of him being a "ring chaser," these are all thoughts and perceptions that evoke emotion. Unfortunately, the same can hardly be said of any MLS star that's playing today.
Compelling Storylines
In addition to having outstanding characters, what really made The Sopranos engrossing television entertainment were the compelling storylines. While each episode could be enjoyed beginning to end on its own merit, there were additional intricate story arcs that extended through multiple episodes and sometimes seasons. Most of Tony's interactions with the many characters showcased a visible progression with evolving up and down phases. It's safe to say that, just as in real life, most of his troubled relationships were with those that were closest to him.
In many cases, storylines would develop around his close family members and associates who would switch from long-time friend to surprising foe. It was compelling to witness former allies transition into bitter enemies while recognizing how deeply they knew each other's intimate details. This type of story-within-a-story, buttressed by fascinating characters, truly made the audience invested in the outcome.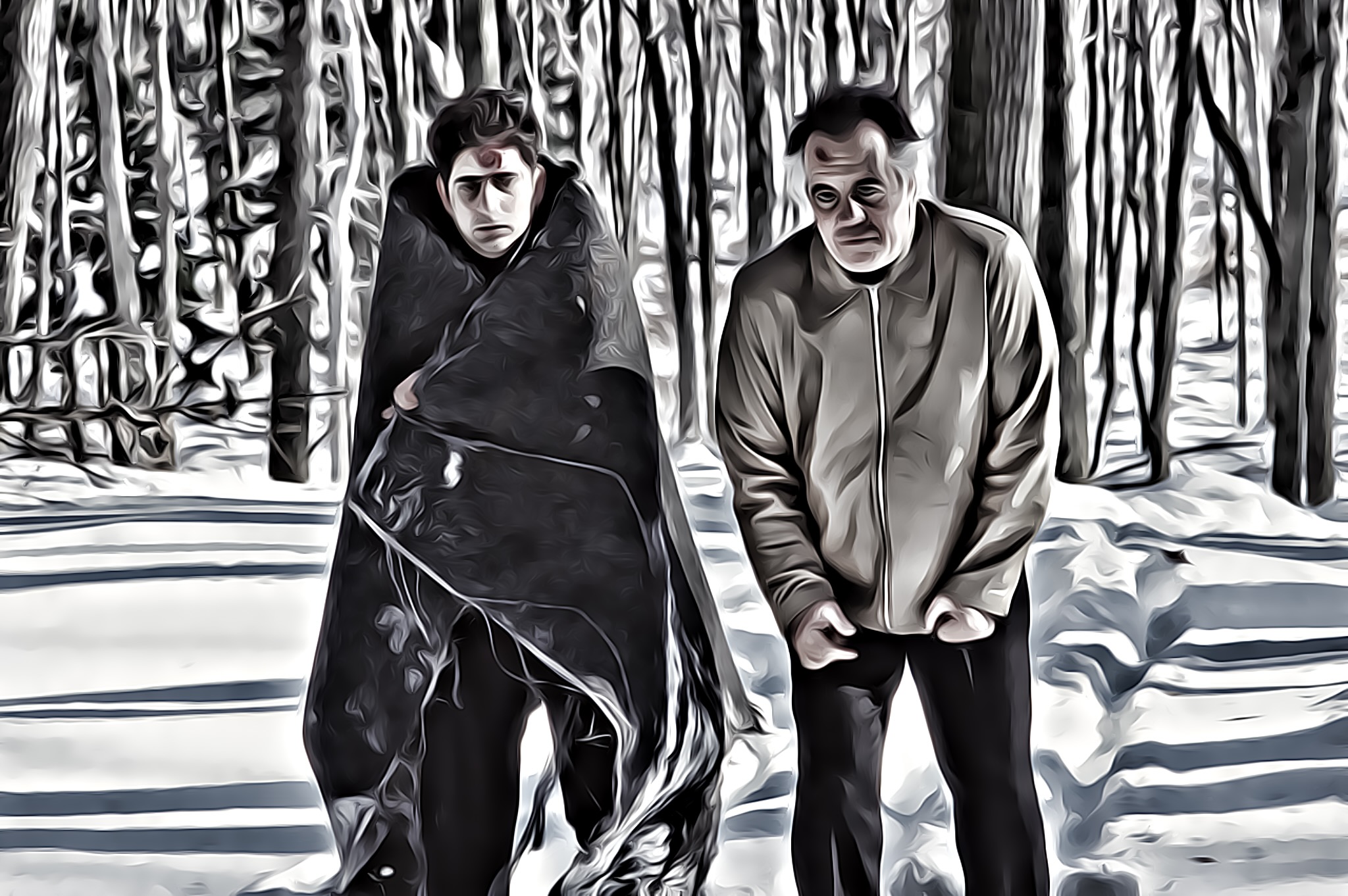 The years during which Kobe Bryant and Shaquille O'Neal were teammates-turned-rivals were some of the most memorable moments in NBA history. No sports fan could forget the buildup to the 2004 Christmas Day game between the Los Angeles Lakers and the Miami Heat. After eight drama-filled years and three titles together as teammates, this would be their first time playing against one another. More so than the actual game itself, audiences worldwide were captivated by the storyline around the two superstars and their fractured relationship.
Michael Jordan's Bulls overcoming the Detroit Pistons, the Yankees versus the Red Sox, and even Duke-UNC basketball and Alabama-Auburn football in the college ranks are all examples of exciting moments in sports history that were further propelled by compelling backstories. Driving these tantalizing storylines were instances of former teammates now turned bitter enemies and heated rivalries between players and franchises.
These stories within the sports action is almost completely missing from MLS, thus leaving fans with only the game in and of itself to provide the full interest. While the actual game between teams is the meat and potatoes of any competition, it's the deeper storyline encompassing the emotions, rivalries, and personal details of the players that really pulls at the heartstrings. The biggest storyline in recent MLS history was the in-city rivalry between LAFC and LA Galaxy led by Vela and Zlatan Ibrahimovic respectively. Unfortunately, MLS made a catastrophic mistake of not making an effort to keep Ibrahimovic in the league at all costs.
Outstanding Performances
It goes without saying that The Sopranos was universally noted for its outstanding performances. As a series, it was nominated for a Primetime Emmy Award for Outstanding Drama Series seven times, in every year eligible, winning twice. Overall, the show won 21 Primetime Emmys in 111 nominations. It also won five Golden Globe Awards in 23 nominations during its seven-year run, including a win for Best Drama Series.
What stood out beyond the accolades were the masterful performances that often intermingled both comedy and drama. A typical episode usually contained at least one shock and awe scene in addition to countless moments of laughter. The Sopranos had the remarkable ability to seamlessly weave moments of raw emotion and touching honesty followed by moments of crude and ribald humor and make them both seem heartfelt and natural.
Spread out liberally amongst the true-to-life and broken characters were a near endless supply of unforgettable lines: "What do ya hear? What do ya say?" "You got a bee on your hat." "It's The Jaaaacket!" The list of quotable lines go on and on. Even while knowing the outcome, with the sublime performances and compelling dialogue, the series remains endlessly rewatchable.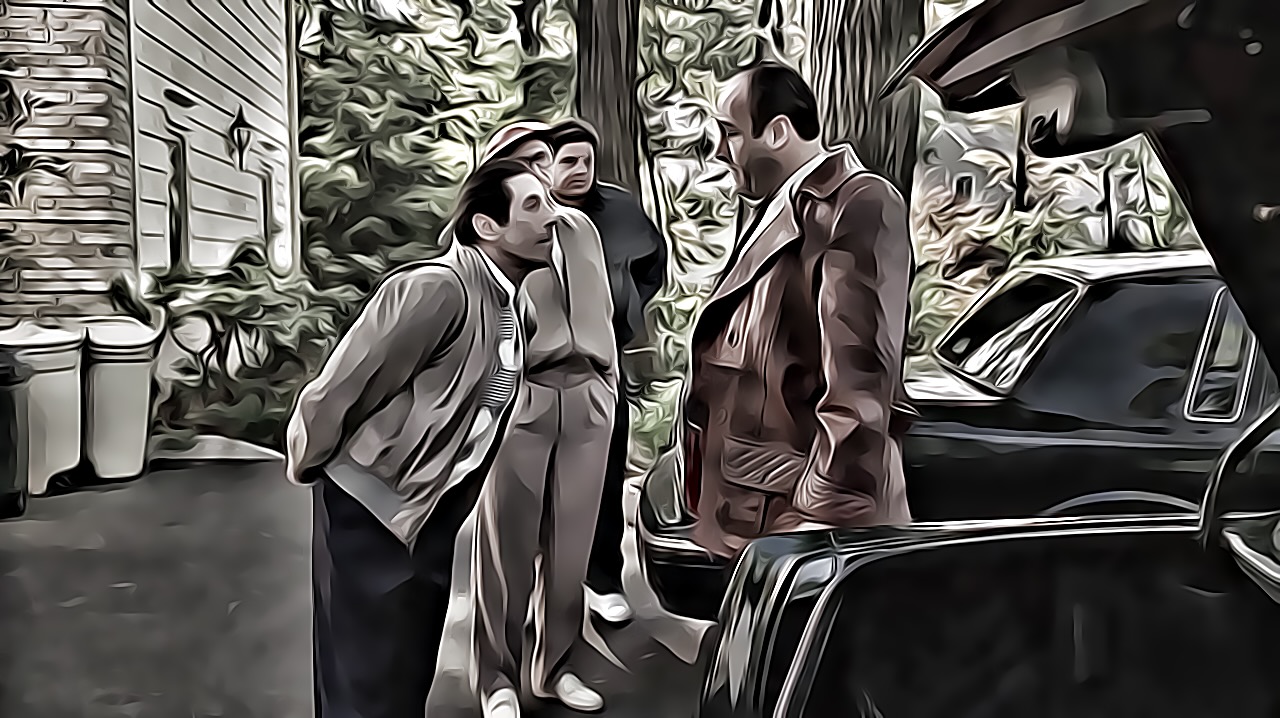 There are certain historic games that I enjoy rewatching in order to relive the moment. The classic NBA games between the Lakers and Celtics, Bulls versus Lakers, Heat versus the Knicks are just a few that come to mind. These games and series were all marked by outstanding performances with memorable highlights. There are specific highlights and sequences that I can vividly recall and describe in detail years after the fact.
It's sad to say that there are very few MLS games that have made such a similar impact. Although the overall skill level of the league has risen steadily through the years, the type of excitement generated from instances such as Ibrahimovic's first MLS game are few and far between. Sure there are games punctuated by brief exciting moments, but they're not the exhilarating kind that stamps a vivid highlight reel in my mind that warrants repeated viewing.
Will there ever be a show to rival The Sopranos that matches its rare combination of fascinating characters, compelling storylines, topped off by all-around outstanding performances? Most likely not, and we should look on it even more fondly as it continues to age well. In the meantime, we can hope that MLS will try to learn and take cues from its masterful performance.