adidas' latest "Creativity is the Answer" campaign looks to rekindle the soccer spirit amongst North American players and fans. With the World Cup returning to the continent in 2026, adidas looks to kickstart the next generation of talent to put on a strong showing in front of the home fans.
Yes — the United States missed the World Cup in 2018. We've heard countless sports anchor rants and read a thousand thinkpieces on what is wrong with U.S. soccer. But how do we fix it?

If you were to ask adidas, they'd simply say, "creativity is the answer." Often stereotyped as being predicated on size and strength instead of technicality, the U.S. brand of soccer has been criticized as being boring to watch and uninspired. However, the next generation of American soccer players are looking to break the negative mold through innovative, and yes, creative, play.
For 16-year-old rising star Giovanni Reyna, creativity comes naturally, simply from the desire to carry a ball at his feet wherever he goes. Born into a soccer household — his father Claudio appearing in 112 matches for the USMNT in 14 years — Giovanni looks to carry on his family's legacy through his unique playing style that has largely been developed in the streets.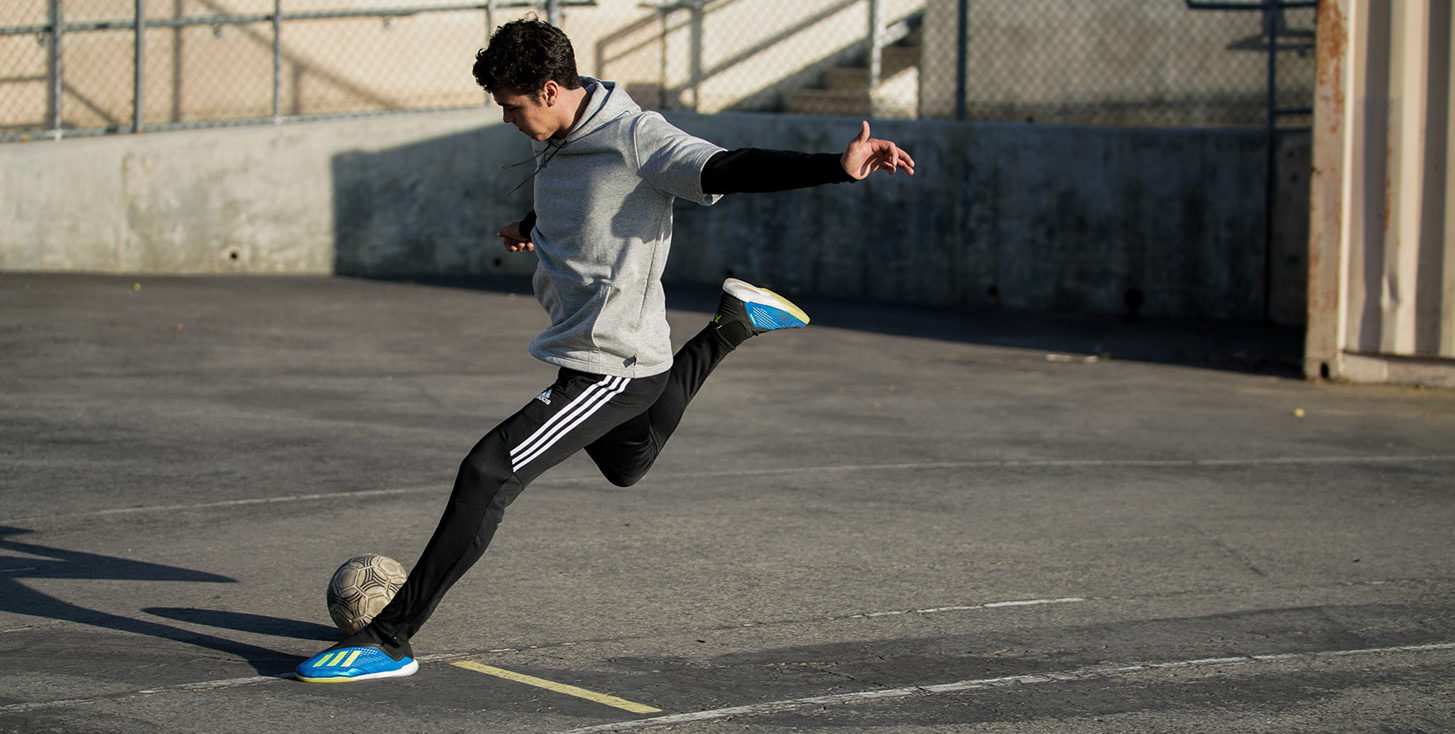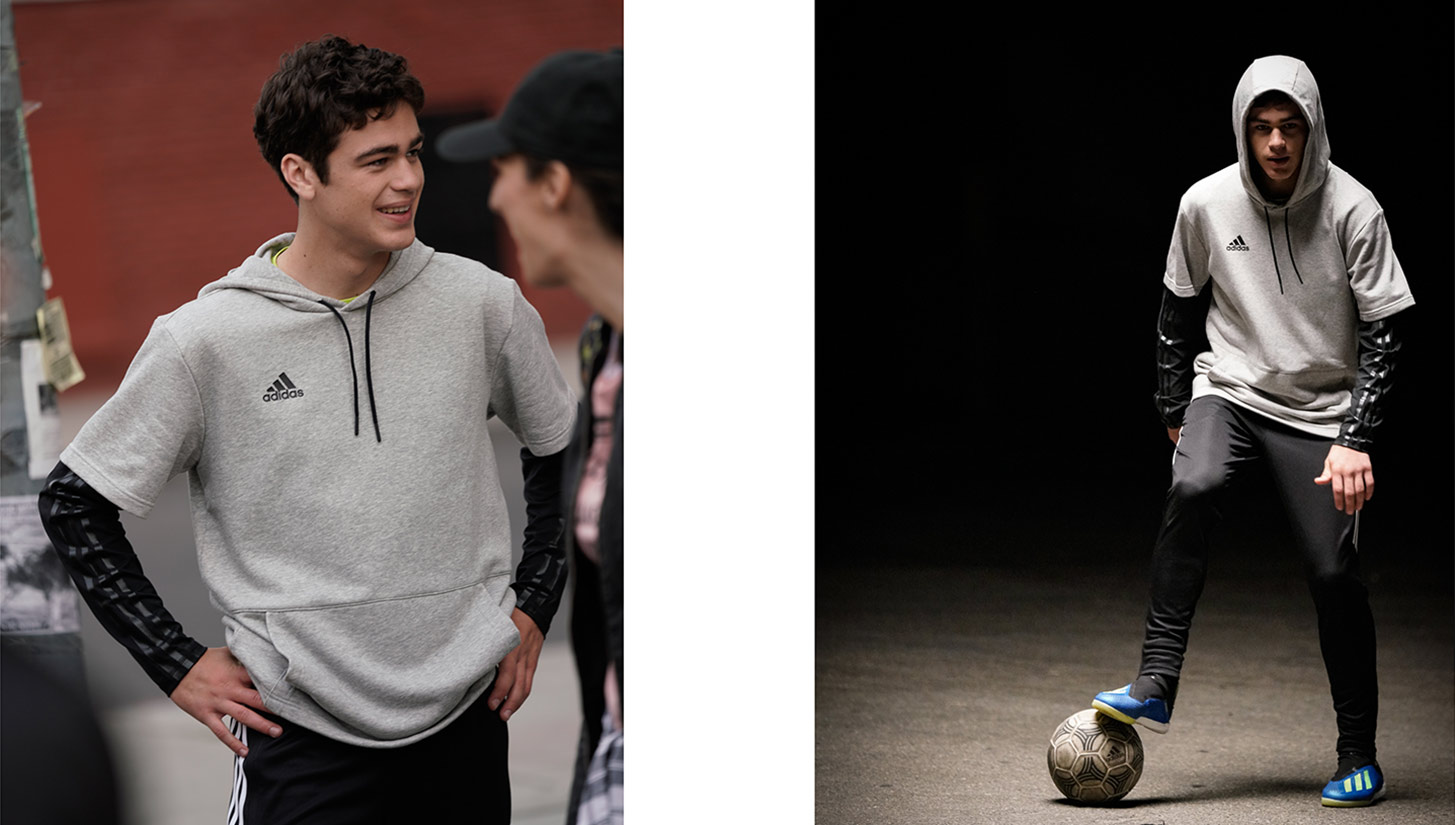 "Playing off the field versus on the field, you don't really have to worry about anything," said Reyna, who is currently one of the top prospects in NYCFC's Academy. "You just play free and be creative. Kicking around in the backyard or park with your friends and family gives you a lot of freedom and creativity to do whatever you want. It transfers over to your game."
adidas quickly recognized Giovanni's potential and pegged him to be a part of its new campaign, with a commercial that debuted at the Tango League Energy Mode tournament in Los Angeles earlier this month. The commercial features Giovanni turning the city streets into his personal playground while visualizing his talents taking him from the streets to the pitch, in addition to graphics designed by Geoff Gouveia.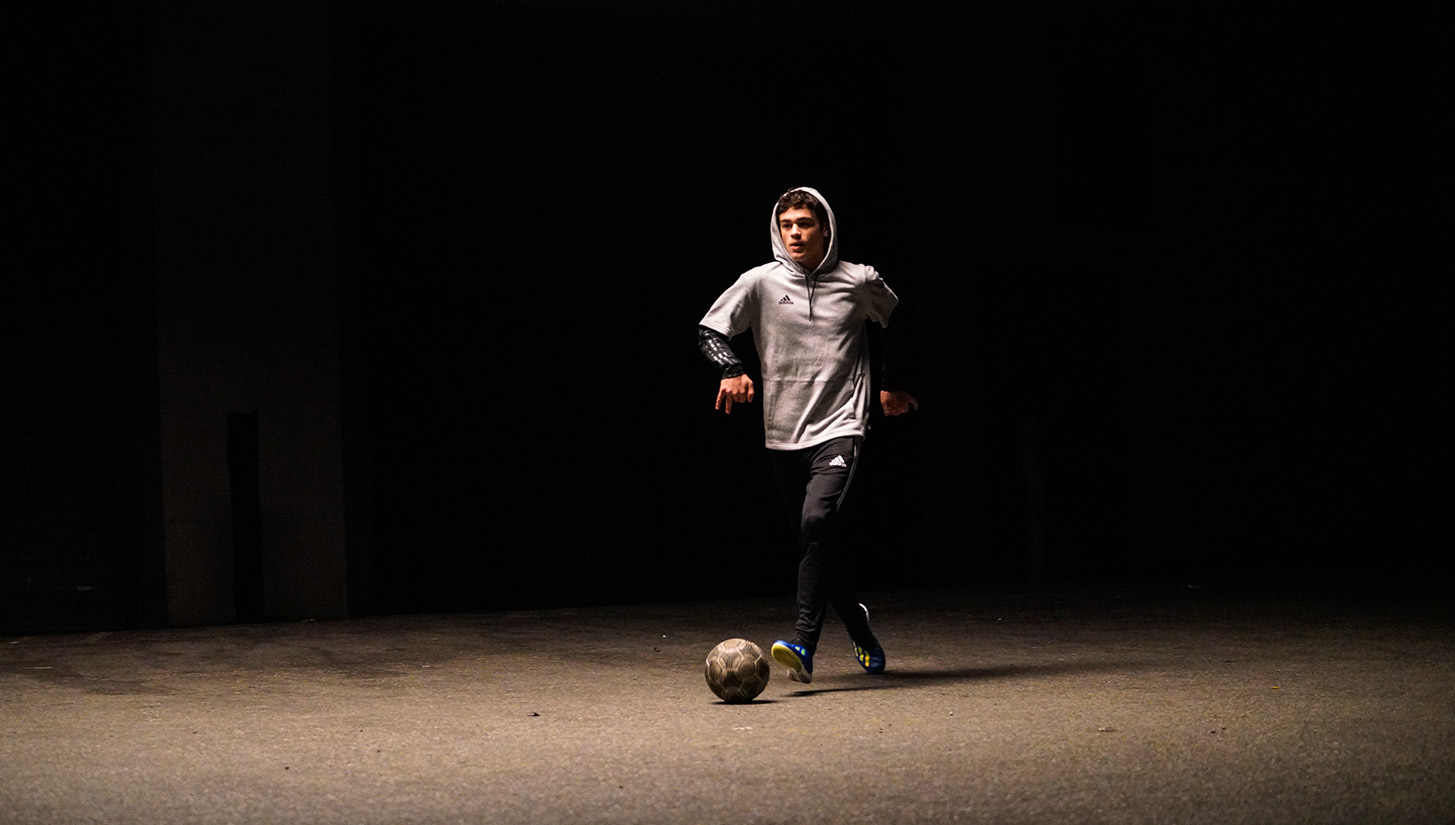 In order to compete with the world's best come 2022 (when Giovanni will presumably be in the prime of his career), the U.S. — along with co-hosts Canada and Mexico for that matter — will have to step their collective games up, with a good starting point being their creativity on the pitch.
"We need to incorporate soccer into our lifestyle just like in Brazil and Argentina," Reyna said. "When you're in Europe, kids have balls at their feet on the streets. You always need a ball at your feet to be creative."
For now, we can watch in awe as the world's best continue to amaze us in Russia, with young players across North America perhaps becoming inspired by such incredible and imaginative play.
"Seeing creativity on the field helps make the rest of the country want to play the game," Reyna said. "I think my generation will bring creativity back to the game by just breathing in the game and playing as much as we can."