As the new year has dawned, we break down some soccer resolutions we're hopeful for in 2021.
NeW yEAr, nEW mE. The loads of challenges and resolution ideas presented at the top of every new year can be exhausting — evident by the mass abandonment of many a resolution come February.
But that doesn't stop us from hoping. After all, as Ted Lasso would agree, "It's the hope that kills you," is an invalid axiom. Instead of listing out resolutions we'd like to impart on ourselves, we've shared a few changes we'd like to see across soccer in 2021.
Enough With the Bland Kit Templates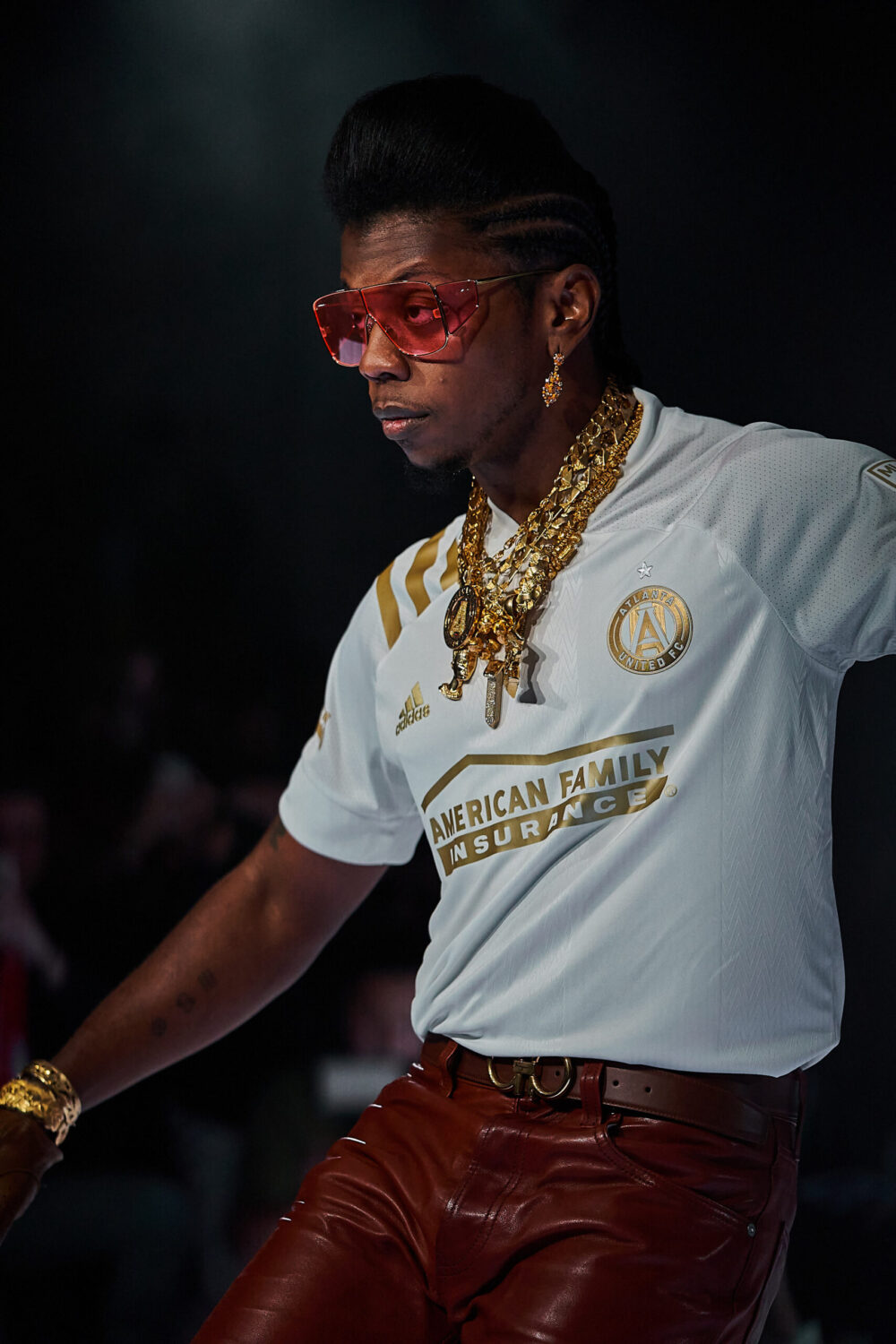 As the years have gone by, we have seen more kit templates and less bespoke designs. MLS even did a league-wide template for the 2020 season, far from the early 2000s goodness we saw from the league's jerseys. What is happening now, is that the bespoke, interesting designs are reserved for the elite and the clubs that find innovative ways to stand out, while just about everyone else gets a cookie cutter kit. Now, I understand that it is borderline impossible for every team to have a custom-designed kit, but teams that have had sustained top-flight success (think Leicester City or Eintracht Frankfurt) have earned the right to interesting kit options.
Supporters shell out their hard-earned cash year after year for the latest shirts, and it is time that they get what they pay for. Ticket and kit prices continue to rise, yet the teams and their kit manufacturers are doing less and less to earn supporters' cash — all while expecting more and more commitment. This is why kit manufacturers should spurn the idea of template kits for top-flight teams and start to give fans what they deserve — kits that help show off their identities as fans.
No more template kits, we deserve to leave that negativity behind in 2020. – Ben Peres
VAR Consistency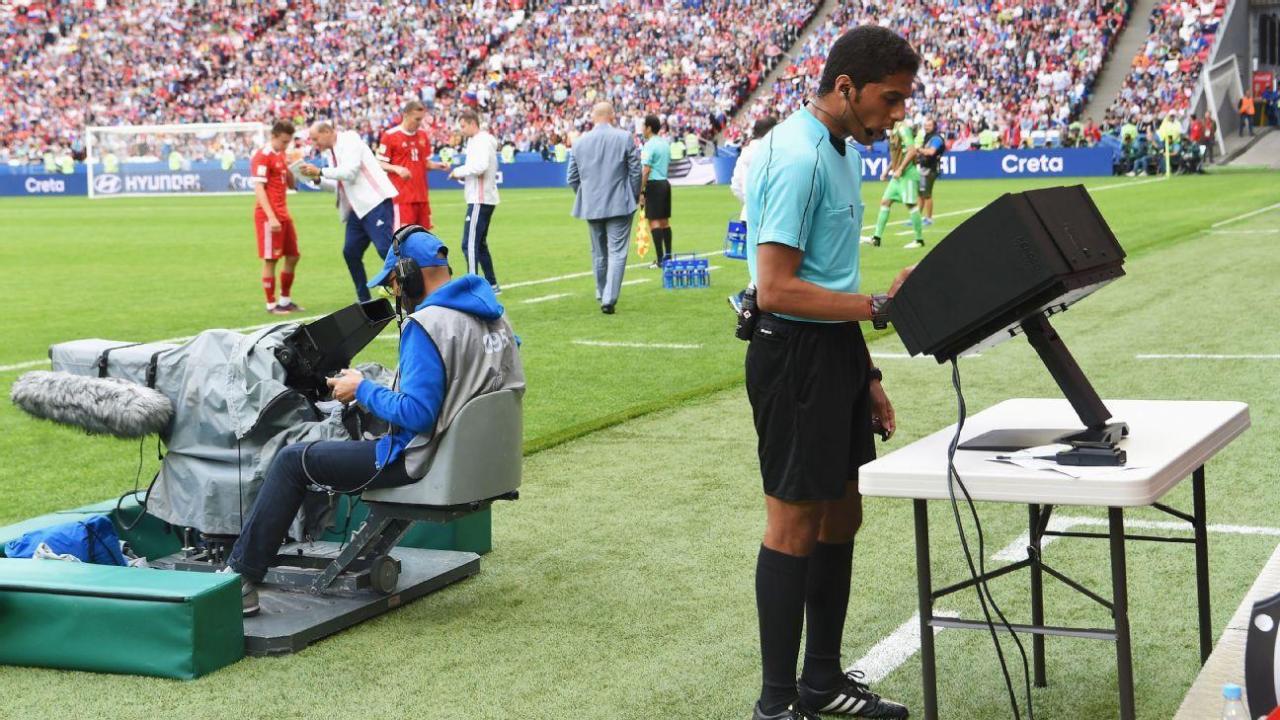 Let's talk VAR. The implementation of video review will never be perfect, but I think we can all agree it could be much better. The most frustrating aspect of VAR so far has been the inconsistency of the technology between matches. Another huge source of controversy has been the use of VAR in domestic leagues versus international competitions. Some competitions still don't even have video review. How can a domestic league have VAR when an international competition doesn't yet? They're supposed to be more prestigious after all.
But that's exactly the position MLS super club LAFC found themselves in a few weeks ago, and they aren't the only ones to experience this tragedy. While we'll never know, we can't help but think if LAFC had Eduard Atuesta available, the CONCACAF Champions League Final would've gone differently. But because he was sent off after an Oscar-worthy dive by Club America's Guillermo Ochoa in the semifinal, he was forced to sit out the following match. Had there been VAR to review Ochoa's dive, the ruling would almost certainly have been overturned.
Up until a few years ago VAR was considered a taboo subject in soccer, but now it's become commonplace for many leagues across the world. And for good reason. For the most part, when properly implemented, VAR works. And luckily since the Ochoa-Atuesta debacle, CONCACAF came forward and announced it will implement VAR in its Champions League going forward. Even with that bit of good news, all we ask is that they get it right. And for that matter, the entire soccer world would benefit from a more consistent VAR implementation.
If 2021 can give the soccer world one thing, give us a uniform, consistent VAR system which will elevate the beautiful game and remove the more obscene human errors from the sport. We've seen VAR rear its ugly head in the English Premier League, in the World Cup, and in multiple Champions Leagues now. It's time for change. The sport will be infinitely better with improved VAR usage. – Kevin Vote 
Better El Trafico Banter
One of the more entertaining parts of being a fan is shit talking. Not just only to players who would undoubtedly kick your ass if they could without ruining their careers, but to fans of opposing teams as well.
I want to use a specific example in this case, because narrowing down your resolutions as much as possible makes it easier to stick to, rather than keeping it vague. The El Trafico derby has been one of the most compelling rivalries in North American soccer, largely due to the star power on both sides, high scoring matches, and enthusiastic fan bases. However, while the crowds that pack in the Banc of California Stadium or Dignity Health Park bring a buzz and excitement rivaled by very few in MLS, the majority of the fan-to-fan banter is snoozeworthy.
Since the rivalry's inception, we've heard a dialogue that can be summarized by two phrases. For Galaxy fans, it's usually something like "Chivas 2.0," and for LAFC fans, something involving "Carson." The issue with these jabs aren't rooted in the fact that they're obvious, but that it's been close to three years of the same recycled back-and-forth. There's nothing wrong with grabbing the low hanging fruit, but the longer you eat the same food, the harder it gets to stomach.
Yes, a good amount of the original LAFC 3252 were recruited from former Chivas supporters, but what did you expect? For them to just give up on rooting for an MLS team? There is no shame in fans switching allegiances, especially when their team goes defunct, and if anything, LAFC's front office should be applauded for targeting a group of passionate fans hungry for a new team to support.
And I hate to break this to LAFC fans, but Carson is part of Los Angeles, just as Compton, Burbank, Santa Monica, or any other incorporated city within LA is too. I've witnessed fans from Orange County and the Inland Empire make fun of Galaxy fans because their team's stadium is a little far away from the heart of LA. How does that make any sense?
Now that the rivalry has a little more history to work with, it's time to find a new slant for the El Trafico banter. – Ramsey Abushahla
A Less Toxic Soccer Social Media Community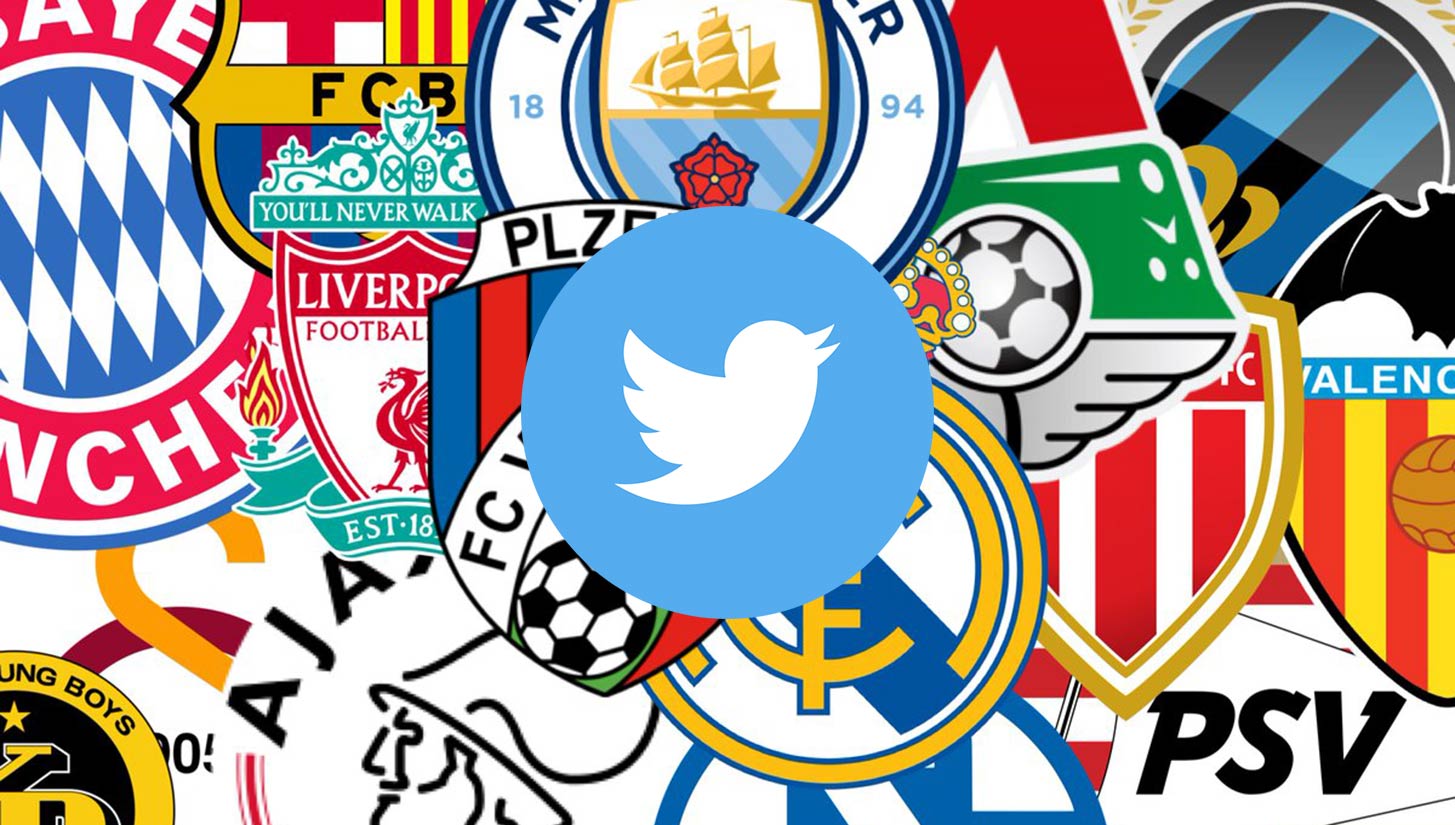 This one feels like a pipe dream, but I can't think of anything else that needs as much change as the football community's toxic tendencies on social media. I could probably narrow this down to just Twitter considering that's where I see the worst of the worst, but this stuff is truly everywhere. I am just sick and tired of scrolling through comments just to see people constantly put athletes down despite their accomplishments.
We've covered the especially heinous toxicity aimed at the NWSL this year, and I think my hope is for people to simply just stop doing that. You know things are bad when you stop getting surprised at the same reference to the FC Dallas U15 scrimmage every single time the United States women's national team wins a game. I'm just tired of it.
I get that this kind of stuff is just something you'd come to expect for sports pages in general on the internet because some people just enjoy getting a rise out of others for the sheer sake of entertainment — but I see terrible stuff on every single post. Doesn't matter what the post is or if it's even related to anything on the pitch, you're always going to find lamely unfunny copypastas and inexcusable forms of behavior from faceless fans.
I'm not expecting this to change because there's just no way to stop it. These pages will always seemingly get the retweets and follows they want from other like-minded people, and we'll just always see the same unimaginative and hurtful content that nobody really needs. About 95% of the football community is fantastic, but I would just love to see that darker side of the community take a backseat. I love being a part of this community, but we can do way better in 2021. – Robby Fletcher
Less Legal Drama in MLS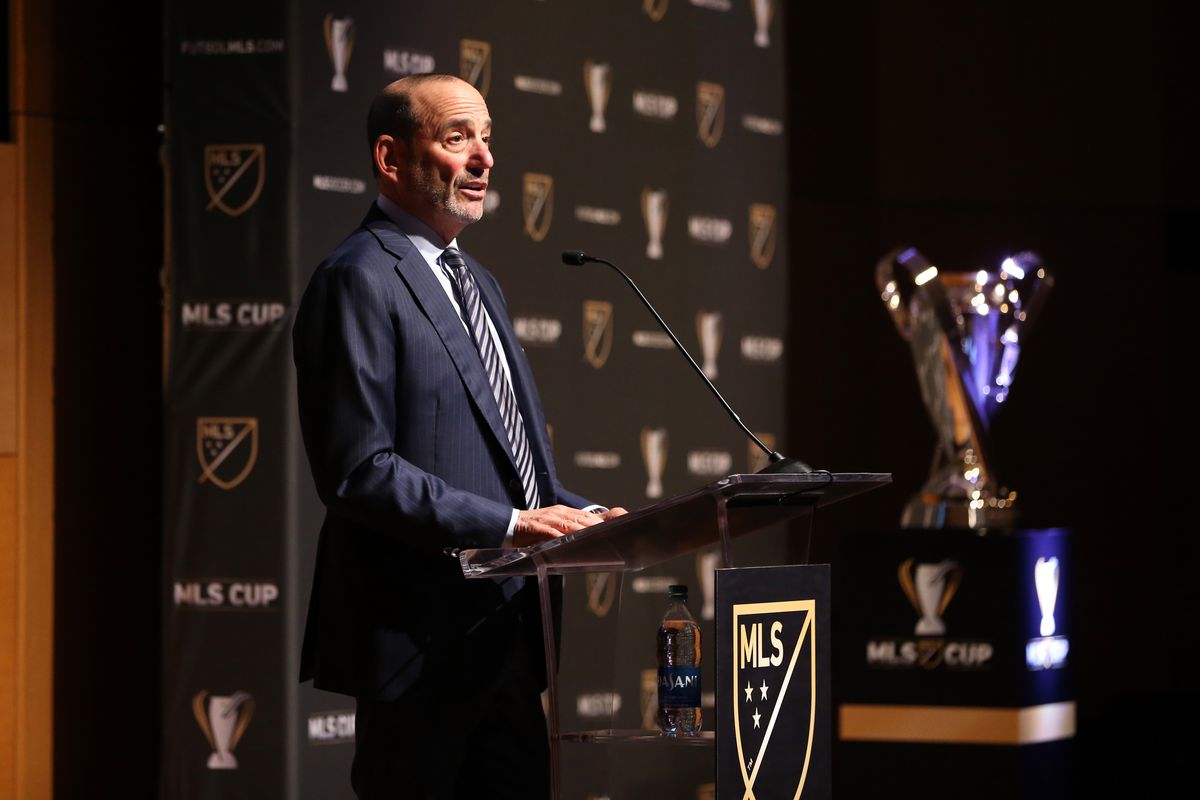 This one goes out to MLS and its legal team. I want them to go one year without forcing me to look up legal jargon, some loophole, or precedent. I'm tired of having a portion of every year devoted to a legal situation the league is in.
Technically this can't start until after the current CBA negotiations due to the force majeure the league invoked (don't even get me started). We have to spend enough time learning how the teams acquire players that when you add in the legal stuff, the actual on-field product, along with the player and team storylines get pushed into the background. I want MLS to take a "hit" for the team and not pull out every single technicality that they can. (How can you invoke force majeure due to a pandemic when you had the force majeure clause added after the pandemic?)
The worst part about it all is it's still convoluted and difficult to understand, and the more I learn the worse it looks for MLS. For example, I learned that it is actually illegal for an MLS club to become non-profit or owned by the fans — just why? The Save The Crew saga is a happy ending for the league only because it got an additional expansion fee, not because one of the most storied clubs in America got a local owner committed to keeping the team in Columbus. Then we had the last CBA negotiations which were less than friendly, and now, due to a loophole we get more CBA negotiations, during a pandemic without any legitimate timeline to when fans can be back into stadiums in full force.
I get it, MLS is a billion-dollar organization that has to protect its assets, it just doesn't make sense to me why the league's legal team is regularly arguing against the players and fans. – Kyle Scoble