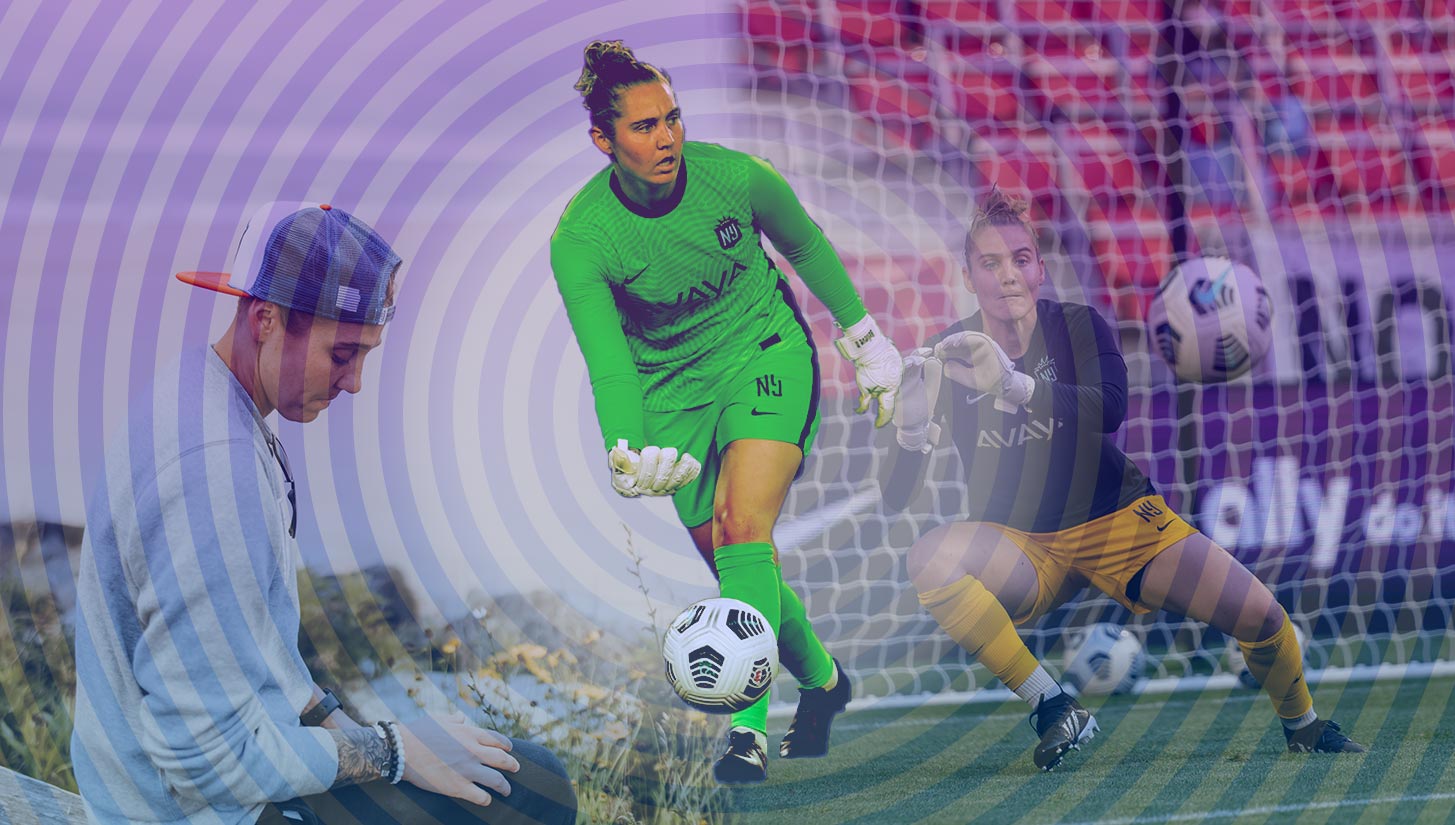 Doubling as a goalkeeper for NJ/NY Gotham FC and a professional photographer, DiDi Haracic has somehow been able to balance between two extremely demanding careers. We get to know the 29-year-old Haracic, who's enjoyed a whirlwind breakout season so far in 2021. 
It's hard enough to go pro as an athlete or creative alone. DiDi Haracic has done both.
Since leaving the college ranks in 2013, Haracic has carved a pretty solid career in the NWSL and various leagues both domestic and abroad. She currently plies her trade with NJ/NY Gotham FC, and she's become more of a household name amongst NWSL fans after her strong play throughout 2021.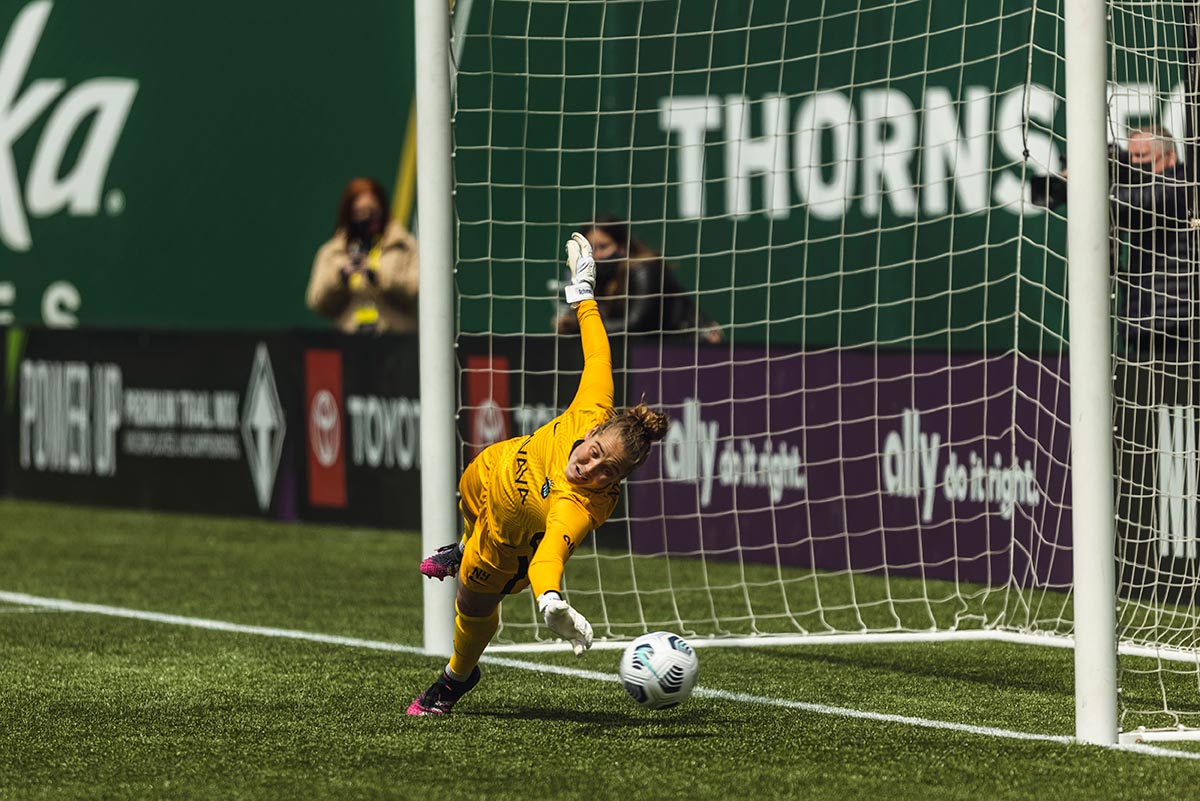 The goalkeeper also doubles as a professional photographer, specializing in landscape and product shots. What started as a hobby two years ago has now become a full-blown business, and she even shoots during the NWSL season. But while you may think her in-season shoots could distract her from her play on the pitch, they have instead given her the perfect creative outlet, and she would even tell you herself that photography has had a role in her breakout 2021 season with Gotham FC.
After playing a stellar Challenge Cup, where she was a tournament MVP finalist after keeping a clean sheet in three of the five matches Gotham played, Haracic has also factored heavily in Gotham's current second place position in the 2021 NWSL table. She's recorded two clean sheets in five appearances, recently won Save of the Week honors, and has done an overall stellar job filling in for normal starter Kailen Sheridan while she's on Olympic duty with the Canada national team.
Yes, Haracic is not the usual No. 1 for Gotham FC, and she's spent most of her career as a backup, not getting many opportunities for consistent time between the pipes. But this year has been different, and she's capitalized quite nicely.
"It's difficult for nine years to be a second string," Haracic said. "It's been a tough journey, but I think it's just been the grind. For once I feel like I'm taking advantage of all of the opportunities I'm getting, and hopefully that'll open doorways to somewhere else."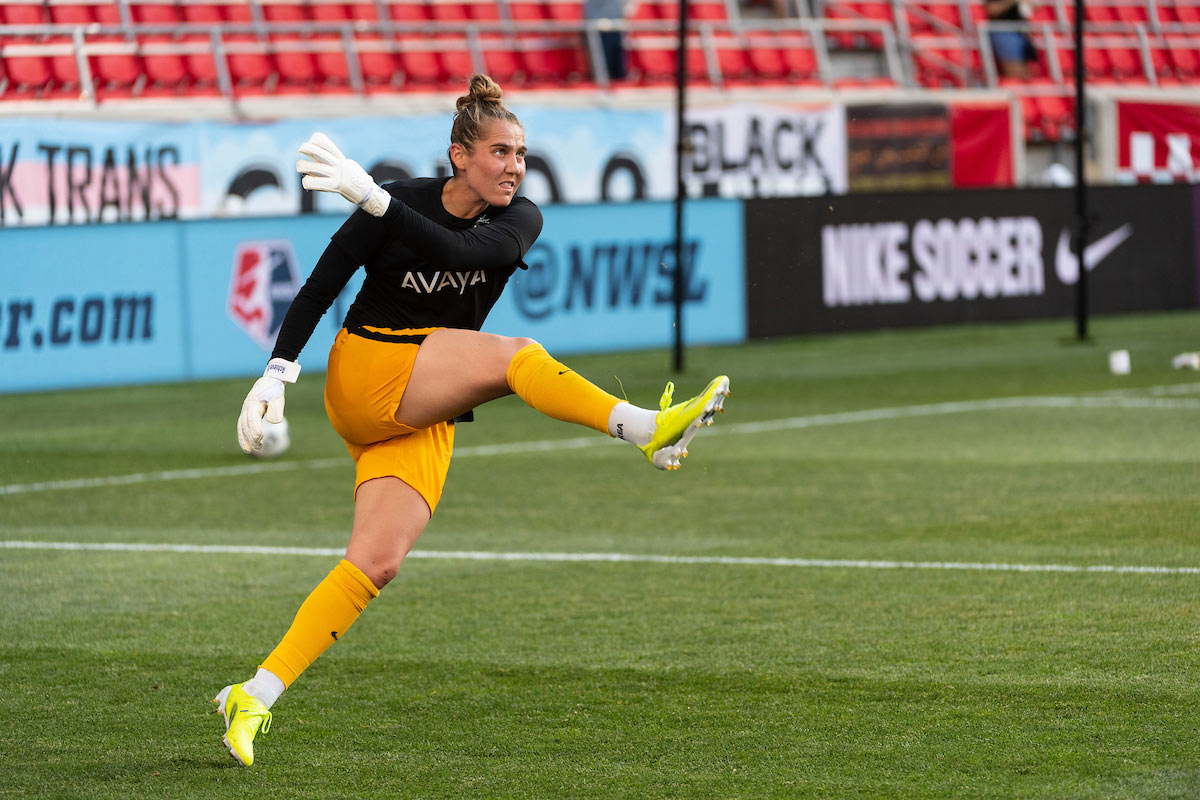 Haracic's increased playing time in 2021 began after Sheridan, who has established herself as one of the top keepers in the league since she entered in 2017, went down with an injury before the Challenge Cup. After recovering and returning to her starting role for the first five matches of the regular season, Sheridan headed to Tokyo on Olympic leave, once again giving Haracic a chance to shine. But the added minutes alone didn't guarantee the high level of play we've seen from her thus far.
The secret sauce behind her success in 2021 stems from her focus on the mental side of the game. She began working with a mental performance coach heading into the season, and she's become more goal oriented in both of her careers.
"I found what worked for me — how do I want to prepare for games, and I've stuck to that," Haracic said. "I truly do believe having a business on the side has taken my energy from soccer straight into my future career.
"It's hard to talk about, but I can't always think about soccer. I give my all to soccer, but when I'm done with soccer my focus shifts to photography. So I would say that has helped as well, but it's mostly been my self-preparation for any type of day. And just talking to myself and asking, 'What do I want to get out of this year?' I found my goals and I found what I wanted to do and what I needed, and from there I'm just really holding on to what I want from this one season."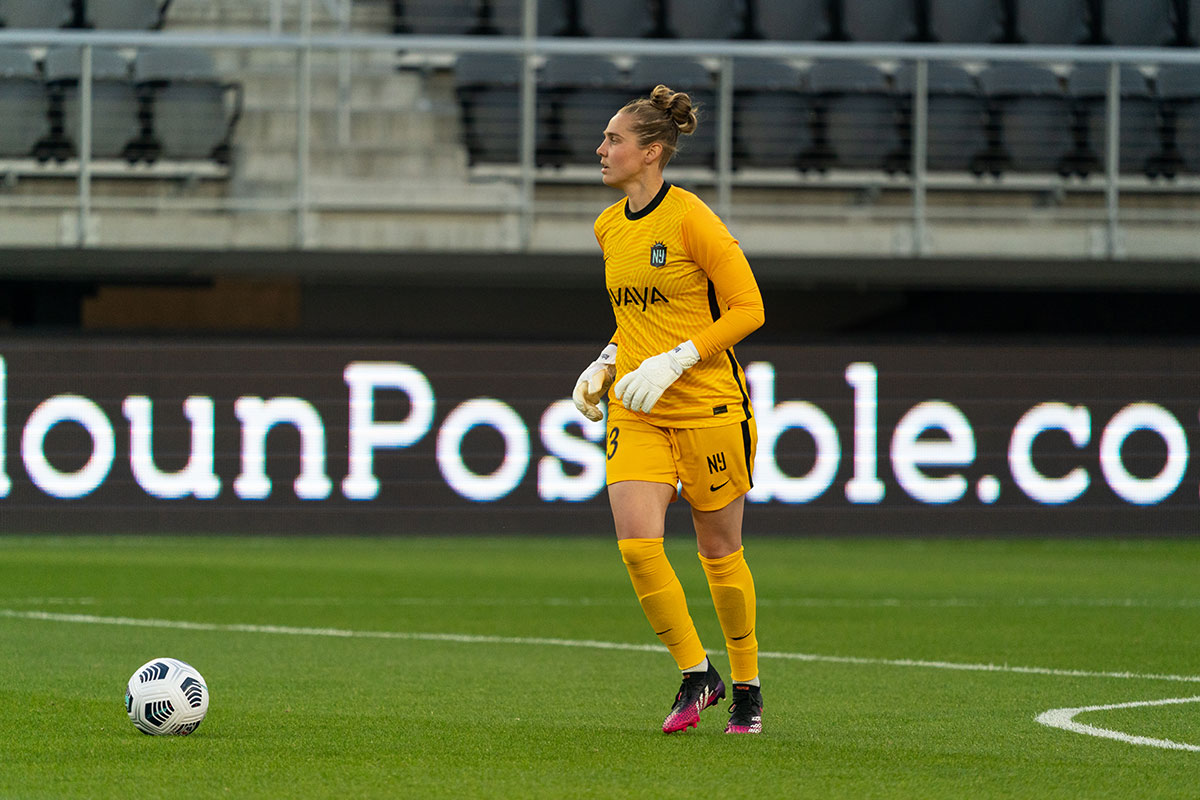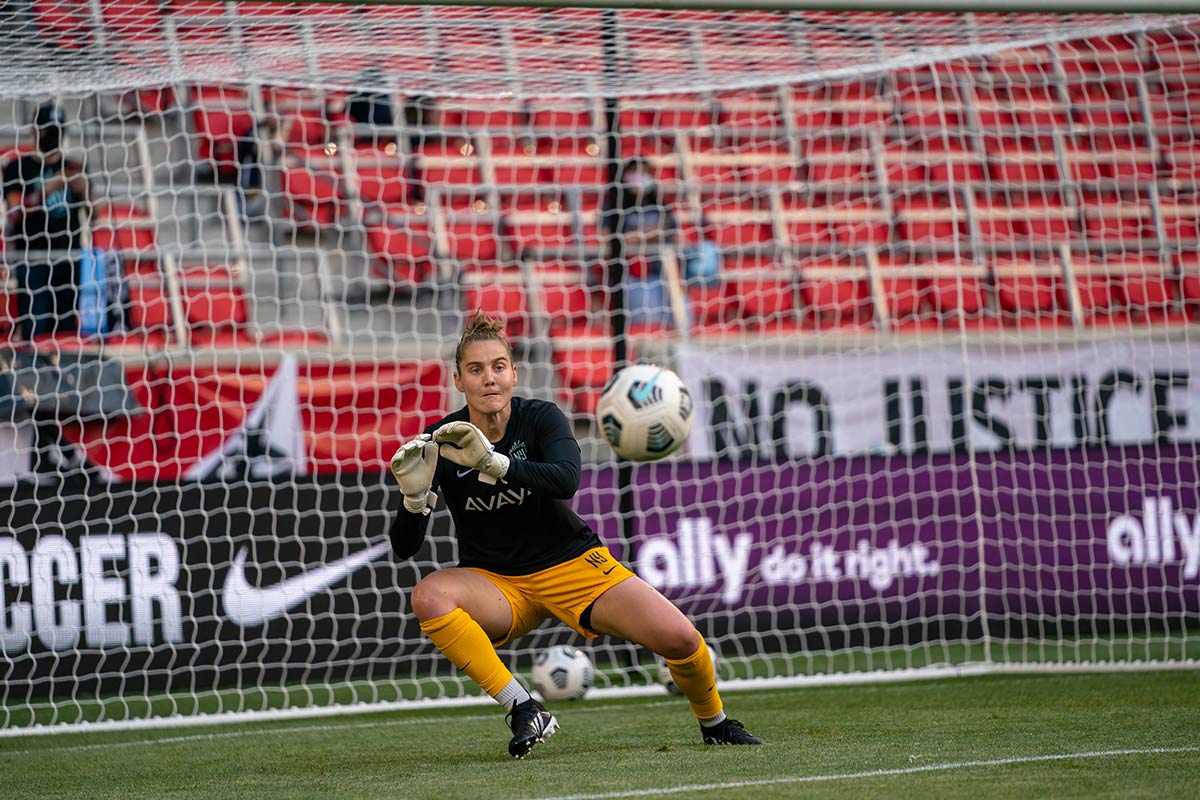 Haracic begins each day by writing down three goals for both soccer and photography in her journal. She's constantly honed in on a short, medium, and long term goal for each career, which keeps her priorities in order and her focus clear.
Goals on the soccer side include preparing for the weekend's opponent (short term), and getting to a point where she is getting consistent play time (long term). For photography, she contacts five different companies she'd like to shoot for per day (short term), and she is tirelessly working on building her business to be sustainable and fully established (long term).
As goalkeeping is highly mental by nature, it's only right her work on that side of the game has paid dividends in her overall performance. What's more unexpected, however, is the role photography has had in her improved play.
In any sport, it can be hard to take your mind off the game and relax, especially when you're under the kind of scrutiny goalkeepers are subject to. You may recall LeBron James turned to reading in 2012 ahead of his first NBA championship run with the Miami Heat (although it remains to be seen how much reading he actually does), and Haracic similarly has turned to photography as an outlet to cleanse her mental palette. But unlike James, Haracic does this on a professional level.
She always had an interest in the medium, and after playing around with taking pictures on her phone, she decided to go all in and bought her first professional camera two years ago.
"I came back home and I just dropped this big box," Haracic said. "Estelle (Johnson), my roommate, is just like, 'What are you doing?' And I was just like, 'Here's my $550 camera I just bought from Best Buy today.' And she's like, 'Oh you're doing this!'
"It started because it became a therapy session for me. It allowed me to put my unspoken words into still images and express myself."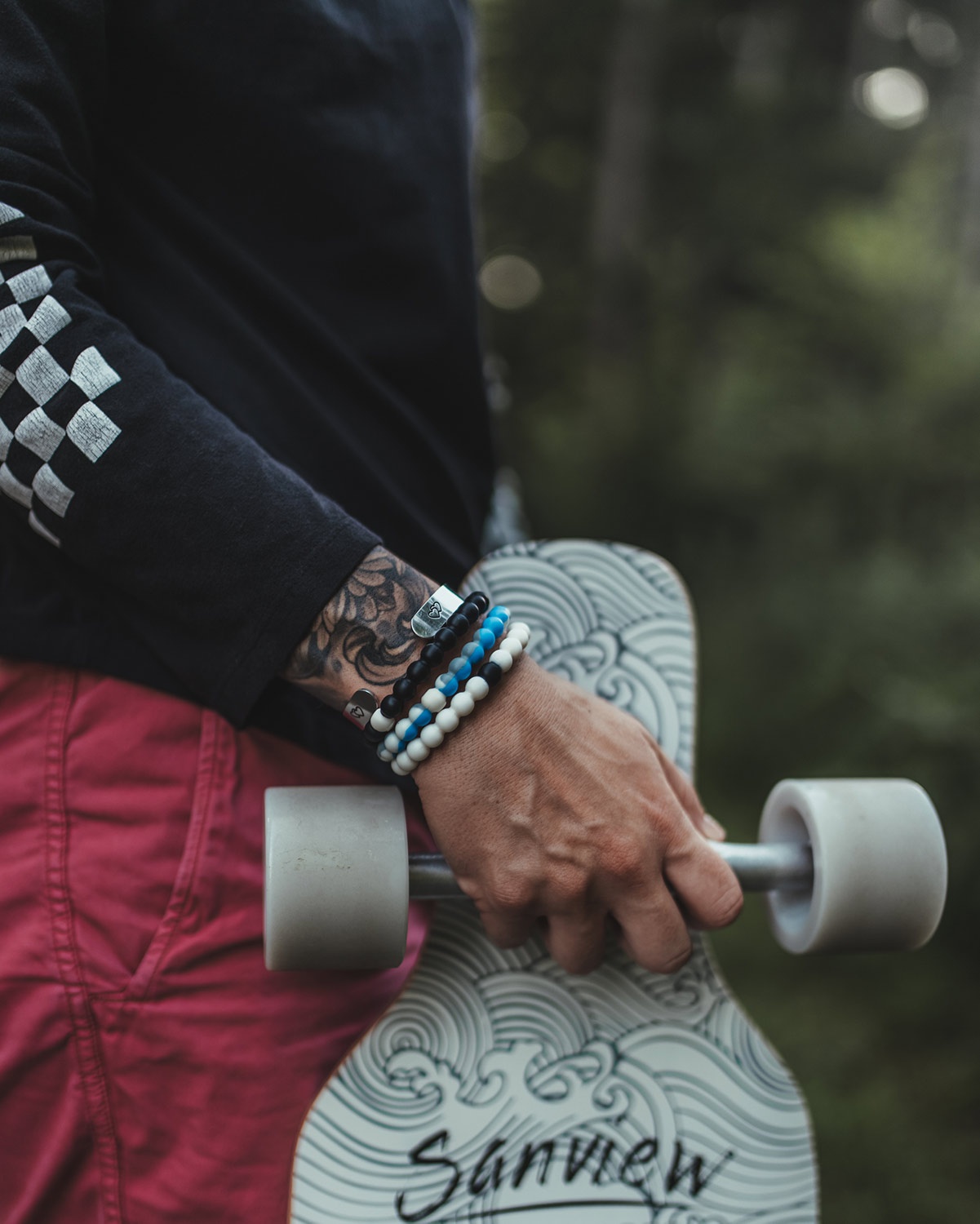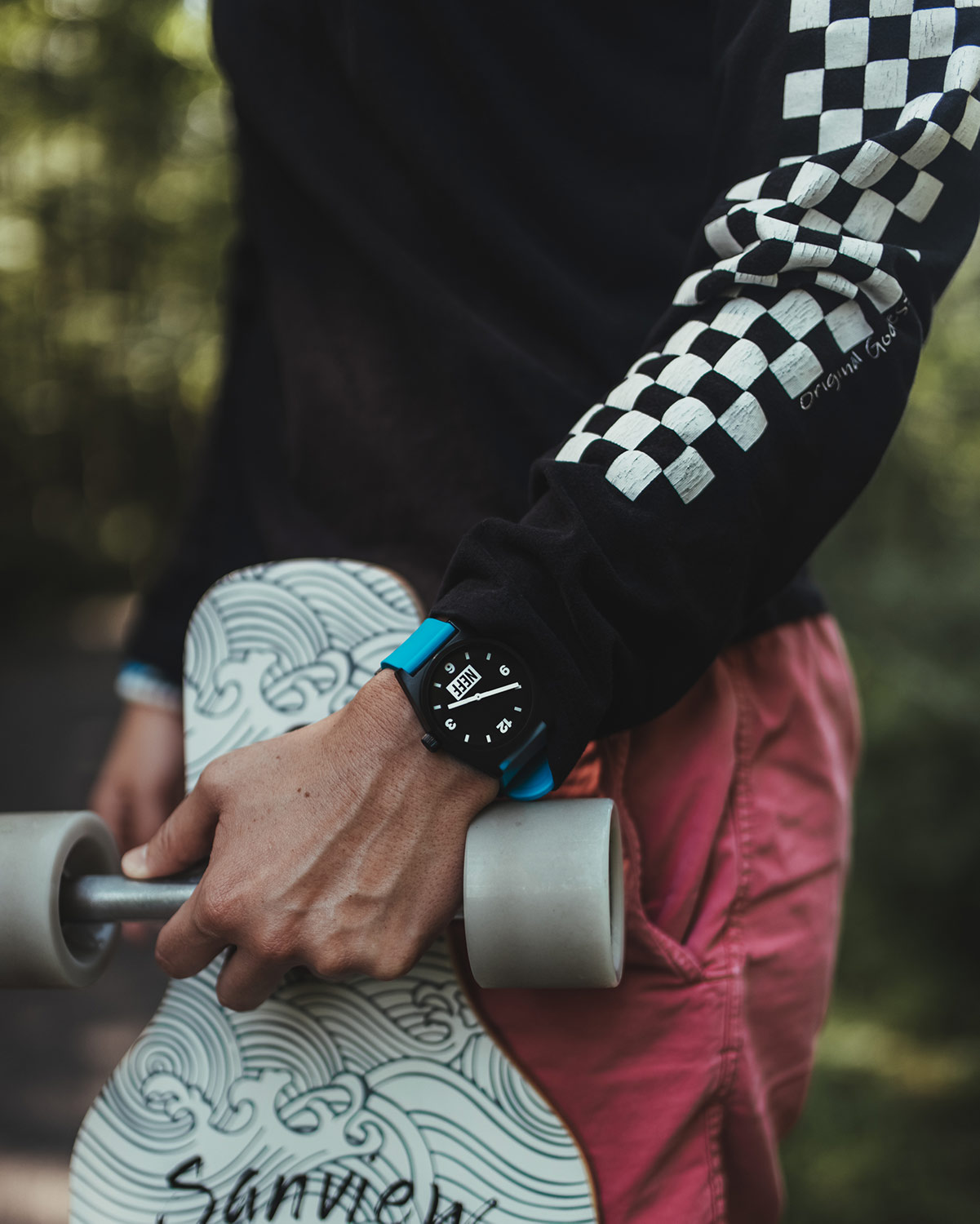 Haracic describes her style as moody — not because she's a moody person, but because she likes to be able to depict a range of emotions in a single photograph.
"It's OK to have rough days and bad days," she said.
Haracic had her worlds collide when she was able to shoot the kit reveal photos ahead of Gotham FC's rebrand this season. It was a bit of a last minute affair — she was only informed of the rebrand and kit reveal two weeks ahead of its launch date — but she asked to do the photos, and after getting approval she was able to set up a photoshoot with her teammates.
View this post on Instagram
They deliberated on a few locations, including the Empire State Building and Liberty State Park, but finally settled on DUMBO (Down Under the Manhattan Bridge Overpass) in Brooklyn due to its ease of access for everyone. The result was a fantastic shoot that was nearly universally well-received. And more importantly for Haracic, it gave her business a decent amount of spotlight.
However, things are rarely that easy to balance. Both careers have rigorous challenges and demanding hours, and Haracic recently found out she wasn't immune to burnout.
"I had my mental break a little bit this past weekend," Haracic said. "I was working way too hard. Next week we have two days off, and for the first time I'm cutting myself off. I'm not scheduling anything, I'm taking these two days not to work on anything. It's exhausting. But at the same time it's rewarding when you see your business building, your soccer career building, and it's just like how far can I go, how far can I push these limits, and that's where I am now."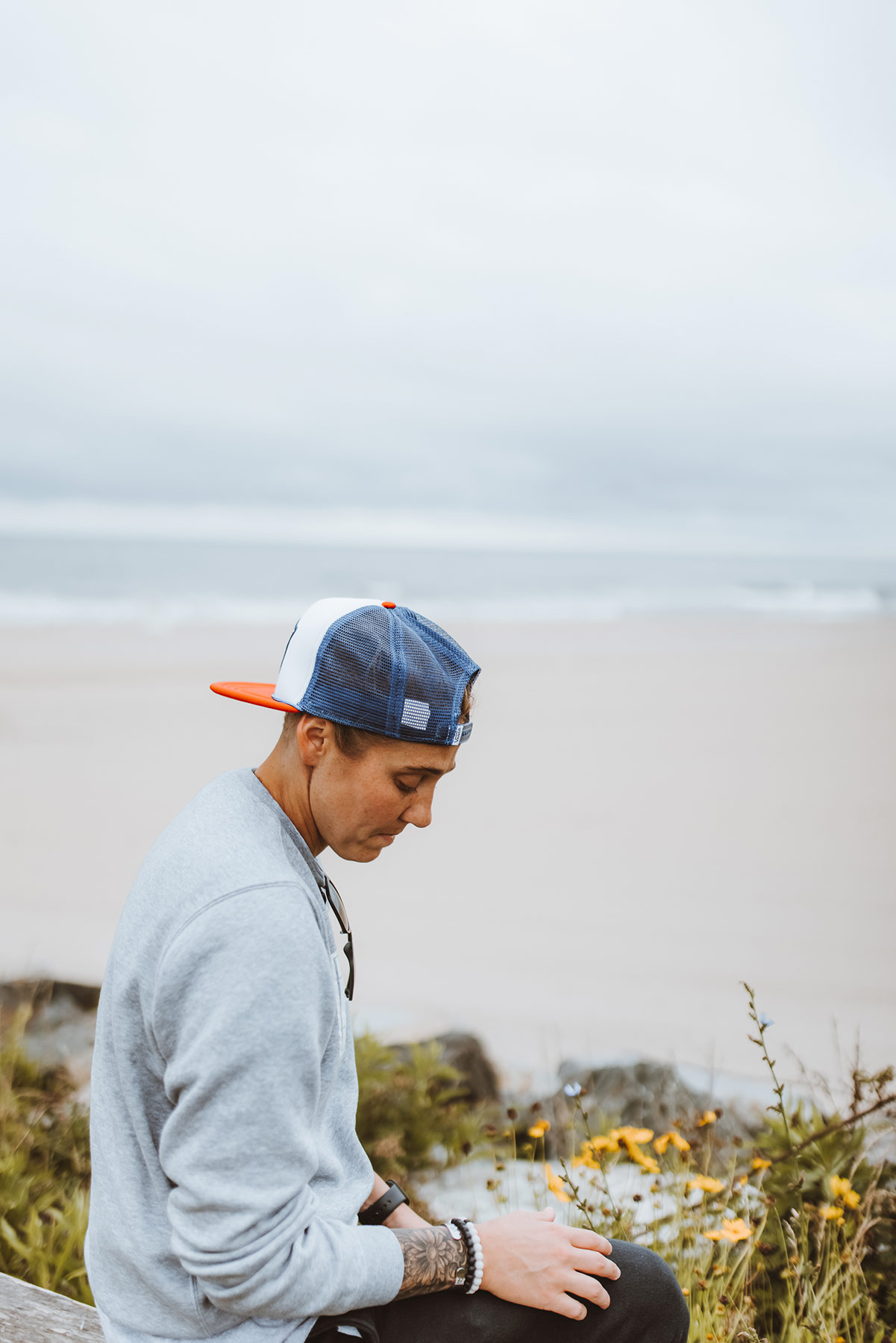 Unique as her career outside soccer is, Haracic's situation points to one that has become all-too common across the NWSL. Due to the current salary structure, which starts at a $22,000 minimum and caps at a $52,000 maximum, many players are forced to take a second job to make ends meet.
In the recent LFG documentary, United States women's national team player Jessica McDonald discussed the exhausting process of heading to her second job coaching after team training, in addition to working at an Amazon warehouse packing boxes.
It's pretty reasonable to think that professional athletes at the top level of their sports shouldn't have to take a second or third job. And while the salary minimum and maximum have greatly improved over the NWSL's nine-year existence, it's nowhere near where it should be, especially given the giant strides in terms of viewership and new sponsors it has made in the past two years.
The "it's a new league" excuse isn't applicable anymore, and with two new exciting clubs in Angel City FC and the yet-to-be-named San Diego franchise joining next season, all signs point to the continuation of the league's growth. The NWSL Players Association recently introduced #NoMoreSideHustles, an initiative to raise awareness to the struggles NWSL players have faced when taking on additional jobs.
I work two jobs. All my days after practice are packed with trying to find new clients as well as going out to shoot photos for clients. I love what I do but you guys it's exhausting. I'm fighting for #EqualPay ! https://t.co/DVGZdl93Y4

— 𝘿𝙞𝘿𝙞 𝙃𝙖𝙧𝙖č𝙞ć (@Dideeds) July 22, 2021
While Haracic is fortunate enough to have found a second job that's far from a side hustle — she said she'll be going into photography full time after her playing days — it doesn't change the fact that she and the rest of the league should be getting paid more as elite athletes.
"It's obviously unfortunate," Haracic said. "It's tiring to go straight from our practices to another job. The thing about our team is, and I'm sure other teams feel the same way, we love what we do. We sacrifice it because we love it so much.
"The league has gotten to a place where — I mean this is so much better than when I first started. So I think it's growing, it's getting there. But obviously we can't live on what we're making right now and it's unfortunate."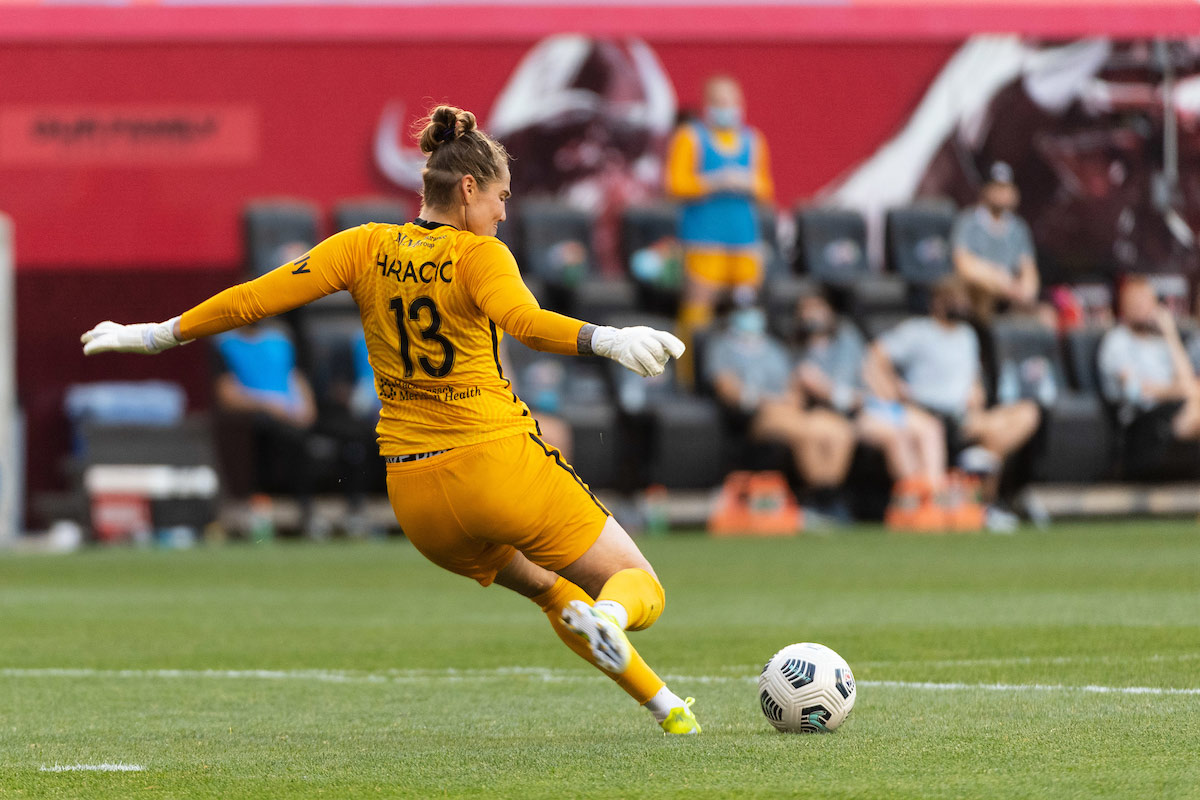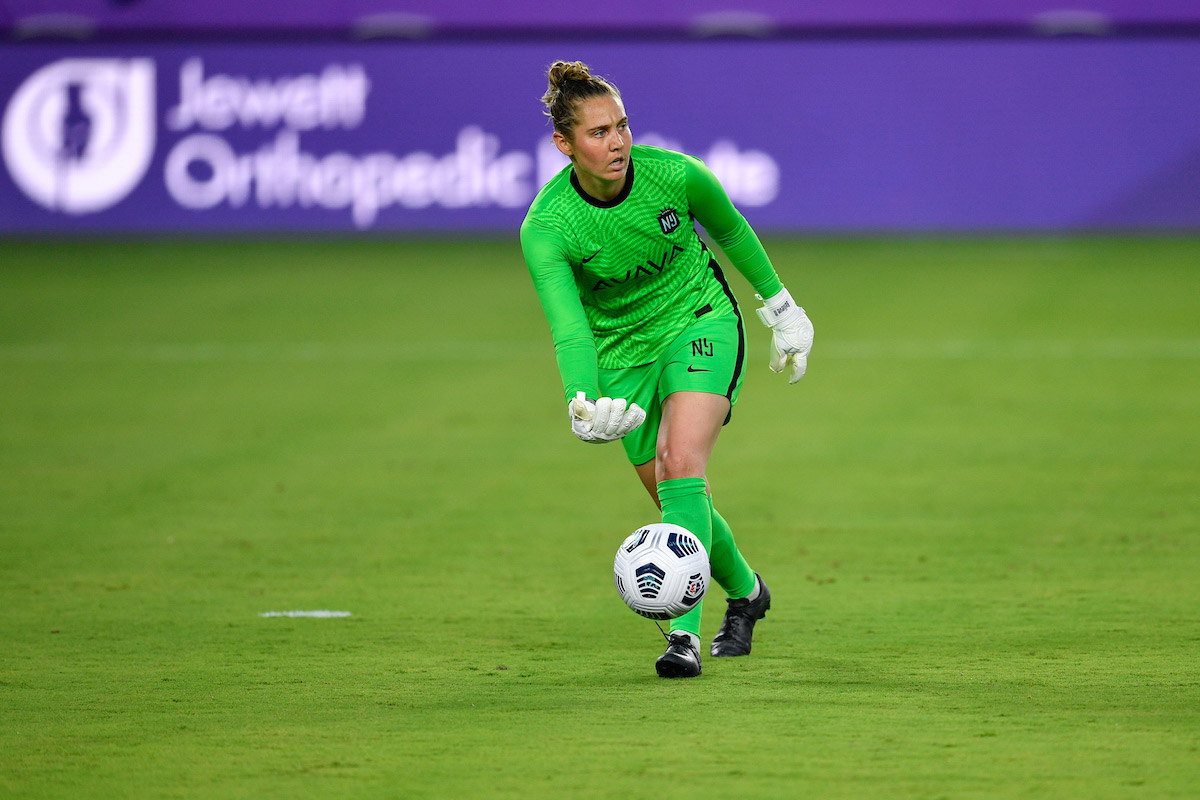 Haracic is far from being finished with soccer — in fact she's just getting started. She's proven that she can be an everyday starter in this league, and her goal of finding a place where she can get regular playing time seems to be manifesting. Other keepers across the NWSL have been supportive of Haracic's inspired play this season, including former teammate Aubrey Bledsoe of the Washington Spirit, Ashlyn Harris of the Orlando Pride, and even Sheridan, who Haracic said routinely texts her encouraging messages after solid performances. The GK Union bond is strong.
On the photography side, Haracic continues to build her business, and is working on starting a travel product photography YouTube channel. She aspires to reach the level of popular creator Peter McKinnon, who she says is a huge inspiration.
In talking to Haracic, one thing is clear — she's handled both careers just about as well as you could ask anyone to. If 2021 is any indication of what's to come, it might be time for her to set some new long-term goals.
Photos courtesy of NJ/NY Gotham FC and DiDi Haracic.
Follow DiDi Haracic on Instagram and Twitter, and check out her official photography website.