From top storylines to spicy hot takes, we break down what to look forward to throughout the upcoming 2020 MLS Cup Playoffs.
What was easily the strangest and most difficult season in MLS' 25-year existence concluded last Sunday in a chaotic Decision Day. A league that has faced and overcome countless challenges in its history, including nearly folding following the 2001 season, MLS' resilience was on full display throughout 2020 — though it didn't make it out unscathed.
While every Eastern Conference club managed to complete its shortened 23-match schedule, several teams in the Western Conference were forced to cancel matches due to COVID-19 concerns. No club was affected more than the Colorado Rapids, who only played 18 matches. In addition, MLS, like other pro sports leagues across the country, had to deal with declining viewership both in stadiums and on TV.
But the league made it out in one piece, and the 2020 MLS Cup Playoffs picture is set and ready to go. We preview what's to come — from dark horses to watch to spicy hot takes that we might regret down the road.
Storylines We're Looking Forward To
The Dark Horse: LAFC — Robby Fletcher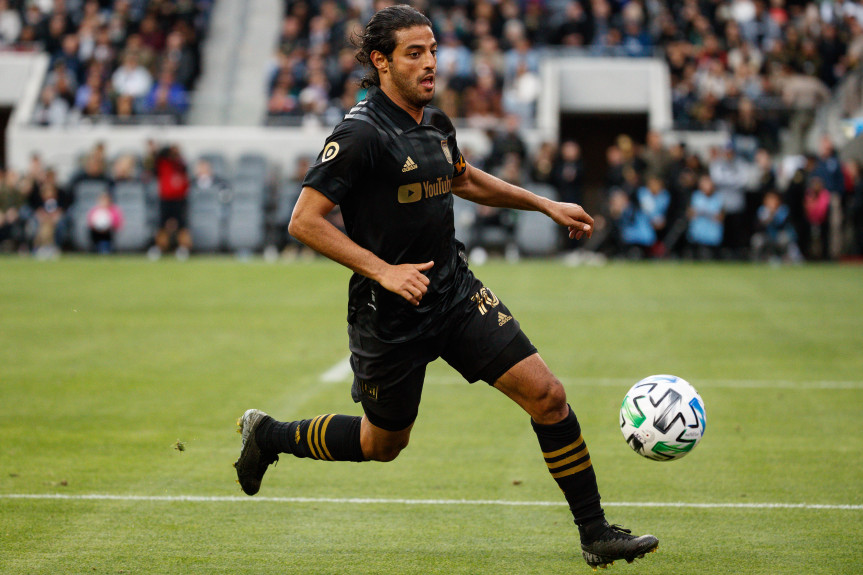 There's a bit of humor in calling LAFC a dark horse club considering they're just a year removed from one of the most dominant regular seasons in MLS history. But time has not been kind to the former Supporters' Shield winner. Injuries and season-long defensive struggles have killed LAFC, who have shown flashes of last year's greatness, but not enough consistency to have them seem like a lock to even make it past the first round.
I have a feeling about this team though. It definitely helps that 2019 Golden Boot winner Carlos Vela is back to full strength after struggling with an MCL injury for the majority of the season. Vela played his first 90-minute match since March 8 in LAFC's regular season finale against Portland, and he was productive even in his limited playing time, scoring four goals in seven matches.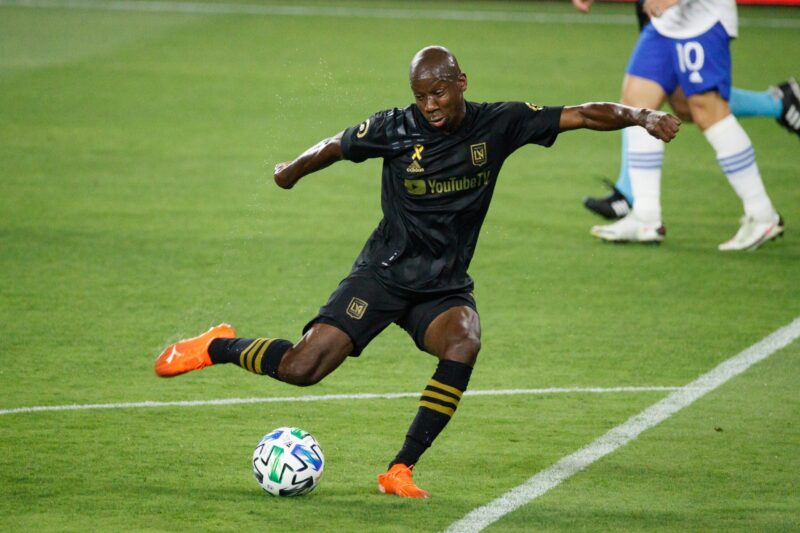 LAFC will have to start the playoffs with a bit of an uphill climb however, as they will be kicking things off with a revenge game against Seattle that they should be eagerly anticipating — as it was the Sounders who ended their dream season prematurely in the 2019 Western Conference Finals. LAFC will also likely be without four key players, including league scoring champion Diego Rossi and the team's best passer in Brian Rodriguez, because of international duty.
So yeah, it's going to be a challenge, but this team has enough pure talent to pull it off, and the return of at least one dominating goalscorer can make them a potential underdog to keep an eye on.
How Will American Players Prove Themselves Worthy of the National Team? — Ramsey Abushahla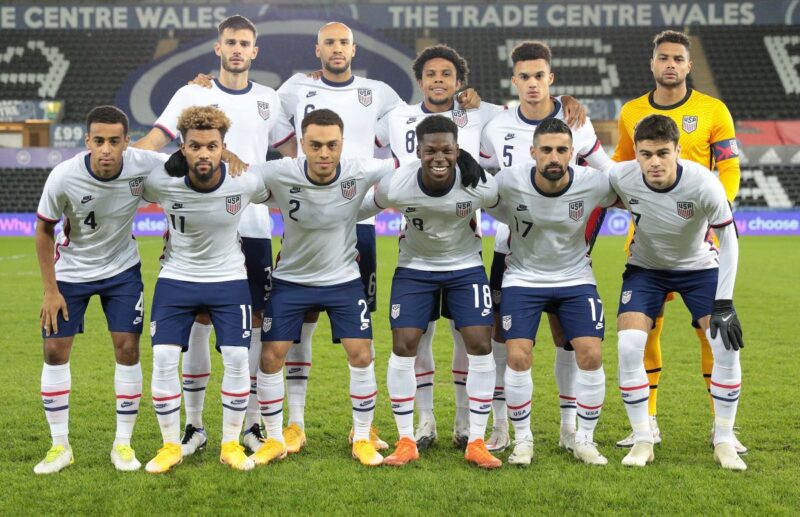 U.S. Soccer announced the United States men's national team roster last week ahead of the international break, and with the MLS Cup Playoffs on the horizon, the federation constructed a list of players with club duties outside of the U.S. (save for LA Galaxy's Sebastian Lleget, who replaced Josh Sargent due to local government quarantine restrictions in Werder).
Depending on how the team fares in their friendlies, which started with a promising yet anticlimactic 0-0 draw against Wales, head coach Gregg Berhalter may elect to keep the largely international roster for the team's matches leading up to the 2021 Olympics — that is unless others impress.
This gives MLS players yet another thing to play for in addition to a championship, and the added intensity on the pitch should lead to some entertaining matches. Look for young players like Jeremy Ebobisse on Portland and Toronto's Ayo Akinola to up their games in particular. The extremely young roster, whose oldest player is Lleget at 28 and also includes two 17-year-olds, could also use a wily veteran or two. More heavily capped players like Jozy Altidore, Jordan Morris, and yes, even Michael Bradley and Gyasi Zardes, should play with a chip on their shoulders that will certainly add an extra edge to the 2020 MLS Cup Playoffs.
Many have called this the "golden era" of U.S. soccer, with big names like Christian Pulisic, Weston McKennie, Gio Reyna, and Sergiño Dest, among others getting the majority of the spotlight, and it would be promising for MLS if some of its players could earn roster spots as well down the road.
The Blunders, Refereeing, and Exciting Young Players — Jeremy Rist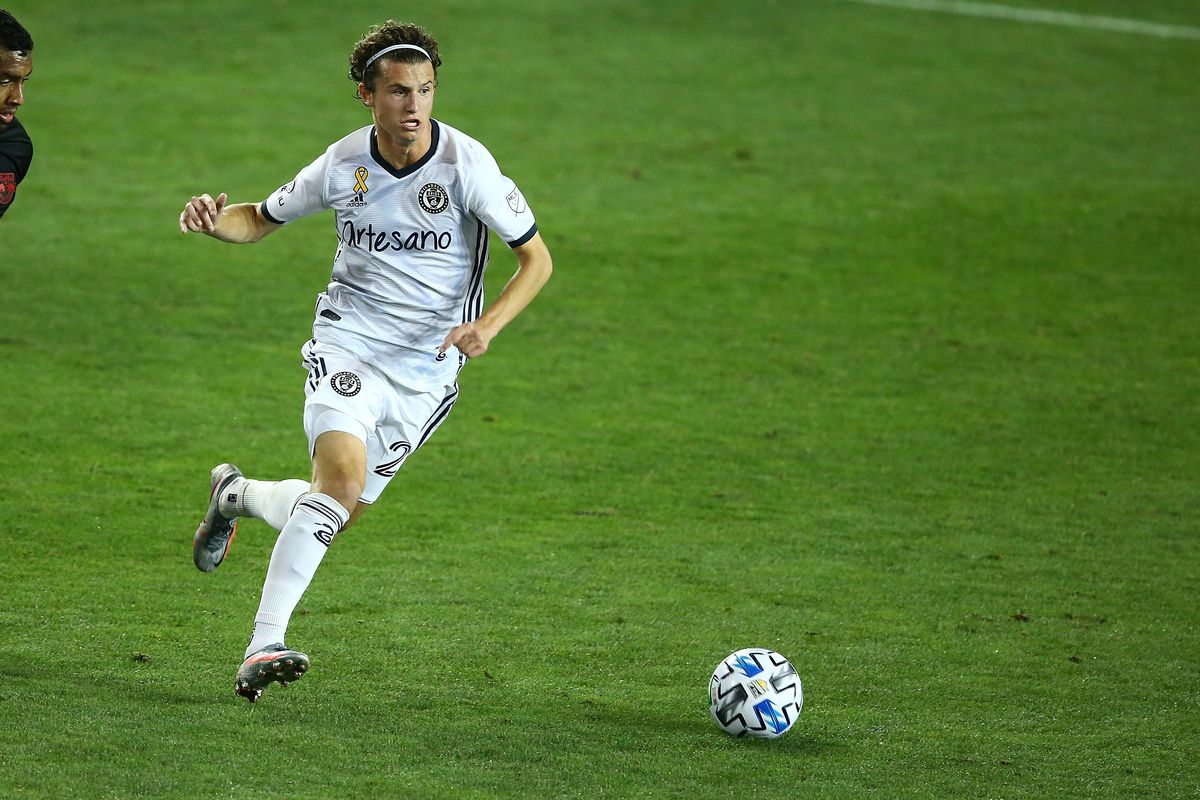 Soccer is meant to be played beautifully — free flowing, continuous motion, constant equilibrium. Aside from a few highlights here and there, MLS is often quite far from the game's picturesque ideal (to be fair, few leagues are able to come close to this on a consistent basis).
The peak of my MLS viewership came during the bubble tournament in Orlando, and the biggest takeaway I had was how terrible the refereeing was. Far too often it took away from the play on the field because of erratic or completely blown calls. Missed PK calls all over the place. Forwards couldn't receive a pass from the defensive third without getting hacked by a reckless defender, and yet there were no whistles within earshot.
The games would rarely get into a good flow because of it, and while refs somewhat corrected themselves in the regular season, they were still largely inconsistent. That's basically the MLS' aesthetic at this point. Overly aggressive defenders without enough foul calls to deter that behavior. Hopefully that will change come playoff time.
Compounding the shoddy refereeing were some shockingly terrible plays, two of which are burned in my memory.
The first came in the DC United–New England Revolution matchup on July 17. In the 72nd minute with the Revs up 1-0, Antonio Milnar Delemea played a horrifically bad pass back to the keeper that allowed DCU to tie the game. You can see it in its full glory at the 5:10 mark in the video above.
The second play was a missed tap-in opportunity from FC Cincinnati in their Round of 16 matchup against the eventual MLS Is Back champs, Portland Thorns. In the 4:55 mark of the video above, Siem de Jong plays a terrific ball to Jurgen Locadia that would've given Cinci a 2-1 advantage in the 88th minute. Instead, Locadia shanked it way over the goalpost, and Portland survived PKs en route to the tournament victory.
Had Locadia converted that opportunity, he could've sent us into an alternate utopian timeline — but the way things have gone this year, we should know better than to expect good things to happen.
Now you could say that I'm being overly critical by only focusing on MLS' miscues, but it seems as if the league so rarely gets the brilliant and beautiful moments to make up for these errors. To say that other leagues are immune to similar or even worse mistakes than the aforementioned two that still haunt me is downright silly, but they can at least make up for it with shockingly brilliant plays that make everything feel OK again.
But that's enough negativity — let's shift the focus onto things I'm actually looking forward to seeing.
This is the story of how a Captain America shield, complete with 150 lb force magnet, became the Supporters' Shield.

I'm told the true, forged by the supporters Shield didn't arrive from LA in time, so the @PhilaUnion got creative. pic.twitter.com/nld62pyGzi

— Andrew Wiebe (@andrew_wiebe) November 9, 2020
I like that the Supporters' Shield is becoming a bigger and bigger deal. Philadelphia Union picked it up this year, the second straight season in which it becomes the first trophy in its respective winner's cabinet. Brenden Aaronson is a big reason why, and the 20-year-old homegrown product is set to be the latest young American to make his move to Europe next year with RB Leipzig. It would be awesome to see the budding star leave a mark on the league before completing his transfer in 2021. Plus, Philly's leading scorer is Kacper Przybyłko and that's an all-time name. How can you not root for that?
Other notable matches to watch will be the first round battle between LAFC and Seattle Sounders, and the expansion showdown in the Eastern Conference play-in game between Miami and Nashville. Nashville truly has a unique soccer culture throughout the city, so I'm pumped that they have a shot in the playoffs, and it'd be awesome to see them go all the way.
Hot Takes and Bold Predictions
A Beckham-Henry Eastern Conference Finals — Ramsey Abushahla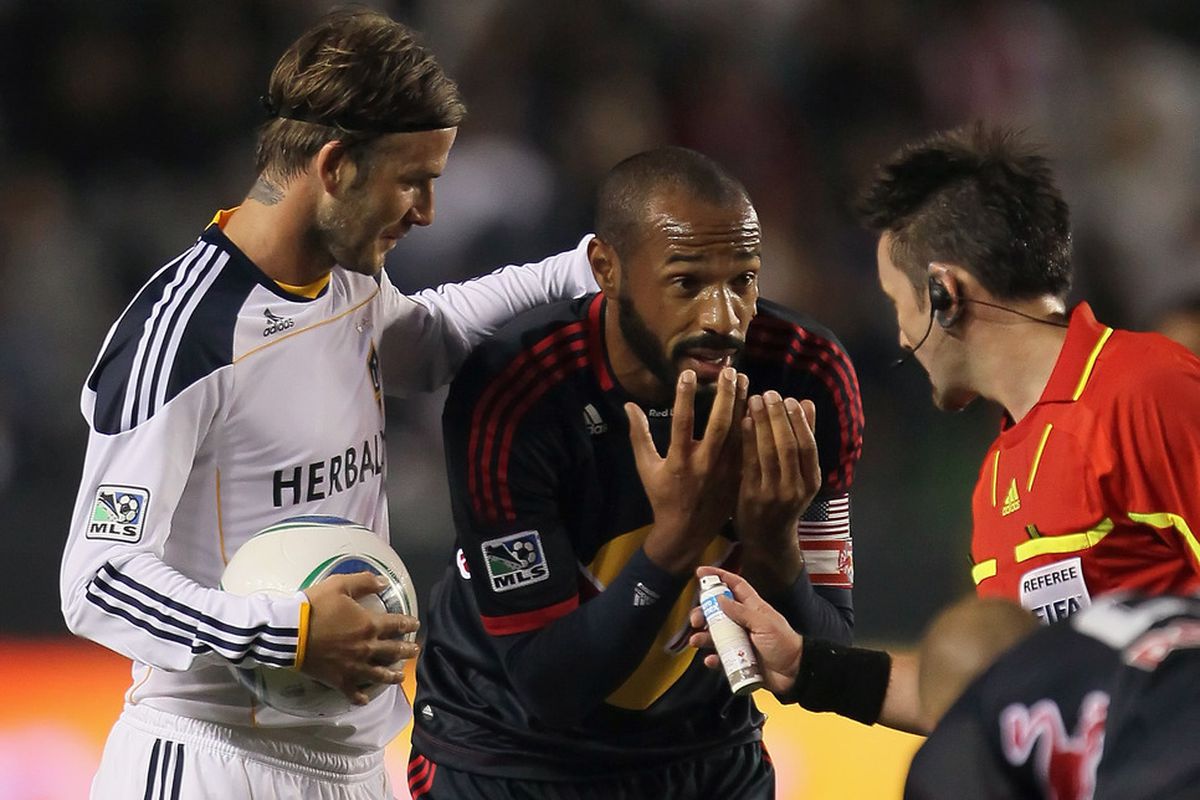 MLS has long been (inaccurately) described as a retirement league in which aging superstars can ride off into the sunset with gaudy paychecks and uninspired play. Two of the most notable international icons that spent some of their final years Stateside include David Beckham and Thierry Henry. (For the record, while they did rack up some cash — Beckham especially — neither turned in the lackluster and aged performances we've seen from some other European stars that made their ways to MLS.)
Now, years after their respective retirements, they both find themselves still involved with the league — Henry as Montreal Impact's head coach and Beckham as the owner of Inter Miami. We narrowly missed a play-in game between the two clubs, and now we can only hope that the two generational footballers will clash once more in the Eastern Conference Finals. This is certainly a long shot — Montreal is a nine seed and Miami a 10 — but if it were likely to happen, it wouldn't be a hot take.
Can we get a mic check on coach Thierry Henry? 🎤 pic.twitter.com/gE0hLVHW6X

— Major League Soccer (@MLS) October 27, 2020
What I can guarantee however, is that we will be getting another mic'd up segment from Henry. The previous edition which made its way around social media a few weeks ago was absolutely fantastic, and it truly showed frustration akin to a virtuoso surrounded by amateurs. What are the odds it gets to the point where Henry says, "Screw it, I'm suiting up"? Would Beckham be forced to join too? We can only hope.
Can These Playoffs Make Me Care? — Jeremy Rist
Another year has gone by and the league remains bankrupt of any social capital. Teams have now been here for close to 30 years and most still have issues building a national fanbase. Why is that? Because MLS reflects the type of hollow corporate nothingness that is far too pervasive in this country instead of celebrating our rich histories and traditions. Where did the league start? Some nameless corporate headquarters a year before the 1994 World Cup. Why are some of these teams still here? I don't know but somehow there are more of them.
I really want to like the league, but sometimes it's truly difficult to find the ability to give a fuck. I'm hoping that these playoffs can give me at least one reason to.
Nashville SC Will Be the First Expansion Club Since 1998 to Win it All — Robby Fletcher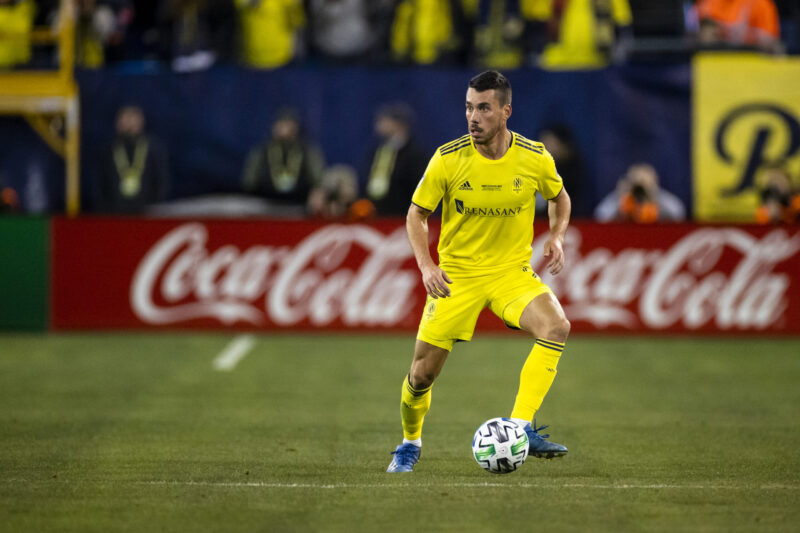 One of the best stories to open the playoffs is the play-in battle between expansion teams Nashville SC and Inter Miami CF, but I can think of an even better storyline that I'm willing to risk it all for. While Nashville hasn't necessarily been great this season, I have a feeling about this team. Maybe it was their thrilling 3-1 upset against Orlando City at Exploria Stadium, maybe it's their stout defense that's allowed just 22 goals all season (third best in MLS). Whatever it is, I'm all in on Nashville as the first team since the 1998 Chicago Fire to win the MLS Cup in an inaugural season.
Nashville hasn't been a great scoring team, but playoff soccer is generally decided by one- or two-goal matches rather than high-scoring shootouts. They do have guys like Hany Mukhtar and Daniel Ríos that have proven to be efficient scorers, but this team will more likely than not force low-scoring affairs in the playoffs which should work in their favor.
I think a bold take like this deserves a bold punishment, and though I'm confident, I'm willing to truly hold this L in spectacular fashion if Nashville fails me. In a penalty shootout format, I'm going to let my Instagram followers vote on my wardrobe as I go out in public and make a fool of myself while attempting to hold my own in the net. I have three choices laid out for the occasion, all of which are terrible.
A much too small Spider-Man costume
A Matt Besler U.S. jersey, a cowboy hat, and some heels
Cargo shorts, crocs, and a suit jacket I've only worn at funerals
It's a lot to take in, I know, but I'm willing to risk my reputation (or whatever remains of it) on this stingy expansion team. Let's hope Nashville delivers.