Celebrating their one-year anniversary yesterday, Virginia-based Vibes Football Club is already making waves in the world of street football. We linked up with founder Sean Christein to discuss the club's origins, how the pandemic has affected pickup sessions, and what's next for the club. 
Like many people who played the beautiful game during their youth, Sean Christein had dreams of becoming a professional soccer player. He came close to achieving his goal, playing collegiately at then-highly ranked Old Dominion University, before a nasty injury cut his career short.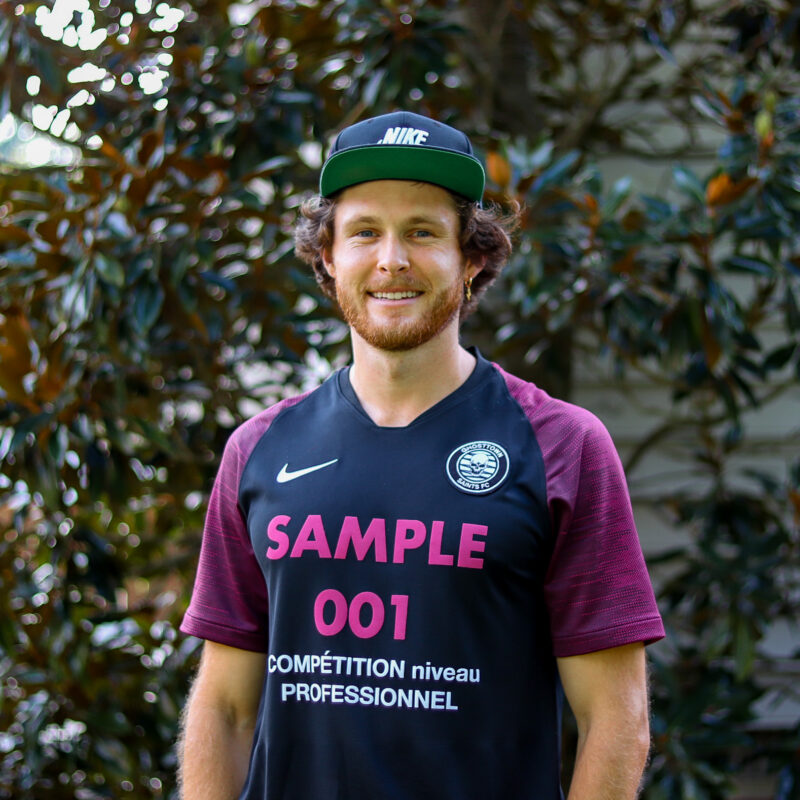 Self-admittedly made of glass, Christein recalls trying to find ways to bridge the gap with his soccer friends during the recovery phases of various injuries. The initial idea was creating somewhere he could go to hang out with friends while not playing. He was never able to actualize the idea in college though, and moved on to a career at a startup IT company.
Christein excelled in his new field, but it wasn't his passion and soccer still had a significant pull on his heart. Searching for answers, he made a pilgrimage to the world's top street soccer courts, which clarified his vision.
"I decided to actually leave my job at the end of 2018, and I went out to LA," Christein said. "I went out to Venice Beach and saw the community they had there, what they were doing, the vibe, and just how easy it was to bring community together, and I fell in love with that concept."
Following his West Coast trip, he traveled around Europe for three-and-a-half months with a backpack and a ball in tow.
From London to Lisbon, Christein witnessed how pickup games brought strangers together regardless of cultural and language barriers. He returned home with a better understanding of the power of the beautiful game, and started Vibes Football Club.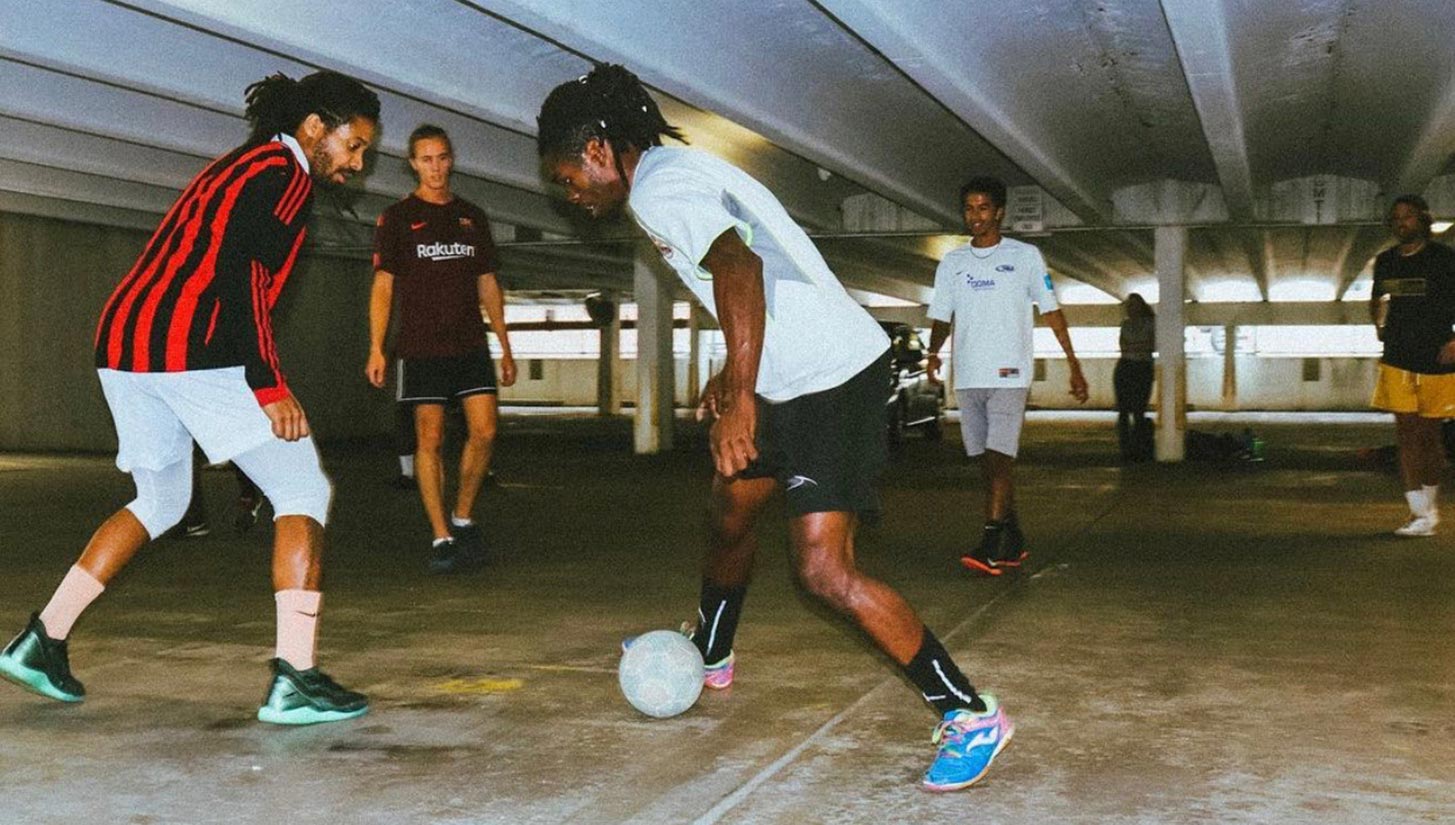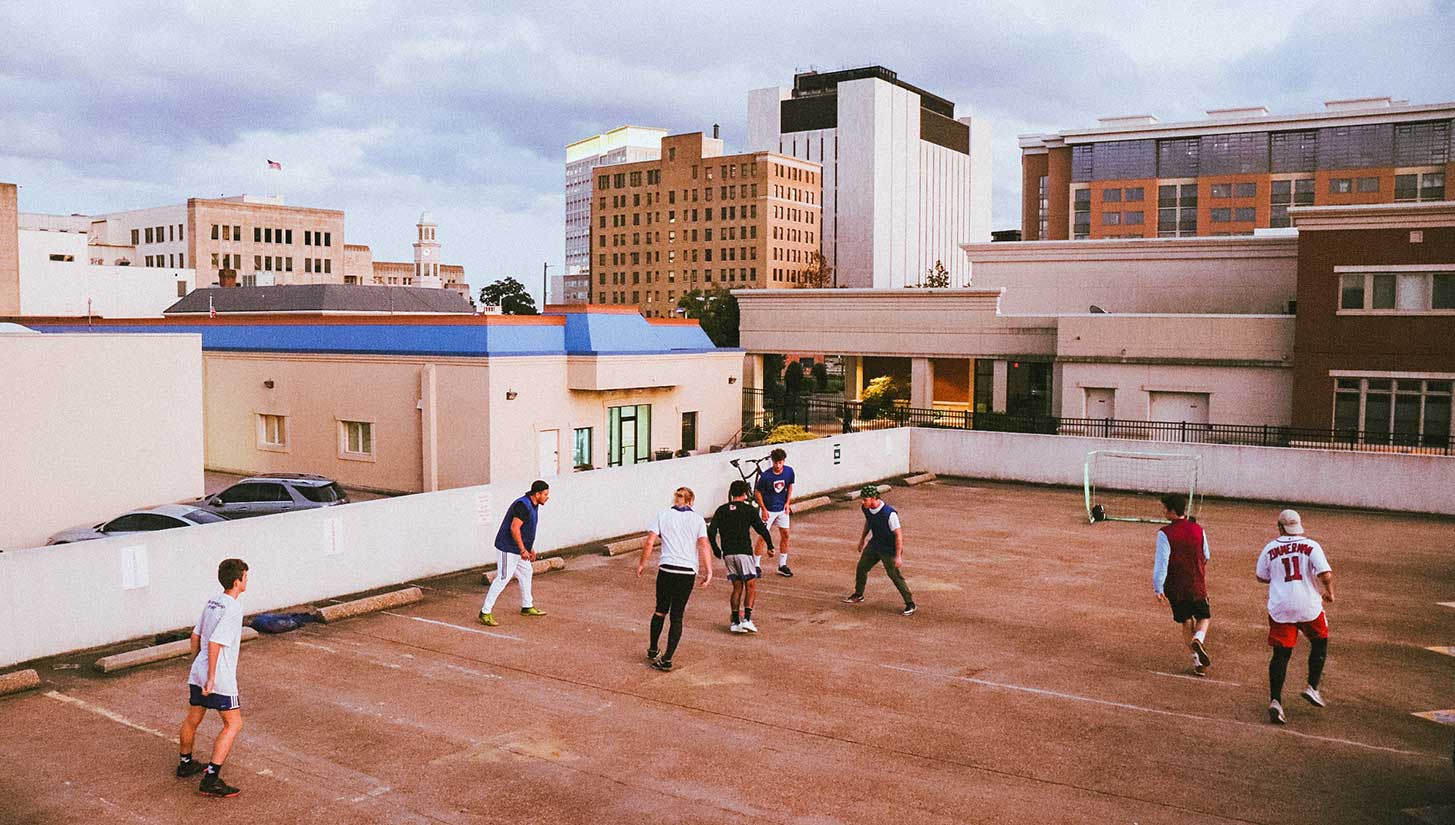 If you couldn't tell by the name, Vibes FC is built around the atmosphere that street football creates. It's not about winning or losing — it's about creativity, flair, and style.
"It only takes one or two people to ruin the entire vibe," Christein explained. "They're really physical, they just get it and shoot it as hard as they can."
The good vibe also extends to the clothing aspect of pickup. There's a very specific aesthetic associated with street soccer clothing. Both creative and flexible, the drip is the bedrock upon which we judge ballers. What's inside matters most of course, but the first thing we see when you pull up is your 'fit — so it's got to be fresh.
You're not going to get picked first by wearing shin guards outside your socks or a full on head-to-toe kit. You want to express who you are, not give your best Leo Messi impersonation. You don't even have to stick to the soccer aesthetic if that's your preference.
"We're really close to Virginia Beach," Christein said. "We have a lot of surfers, so you can rock up in Vans and sauce on somebody."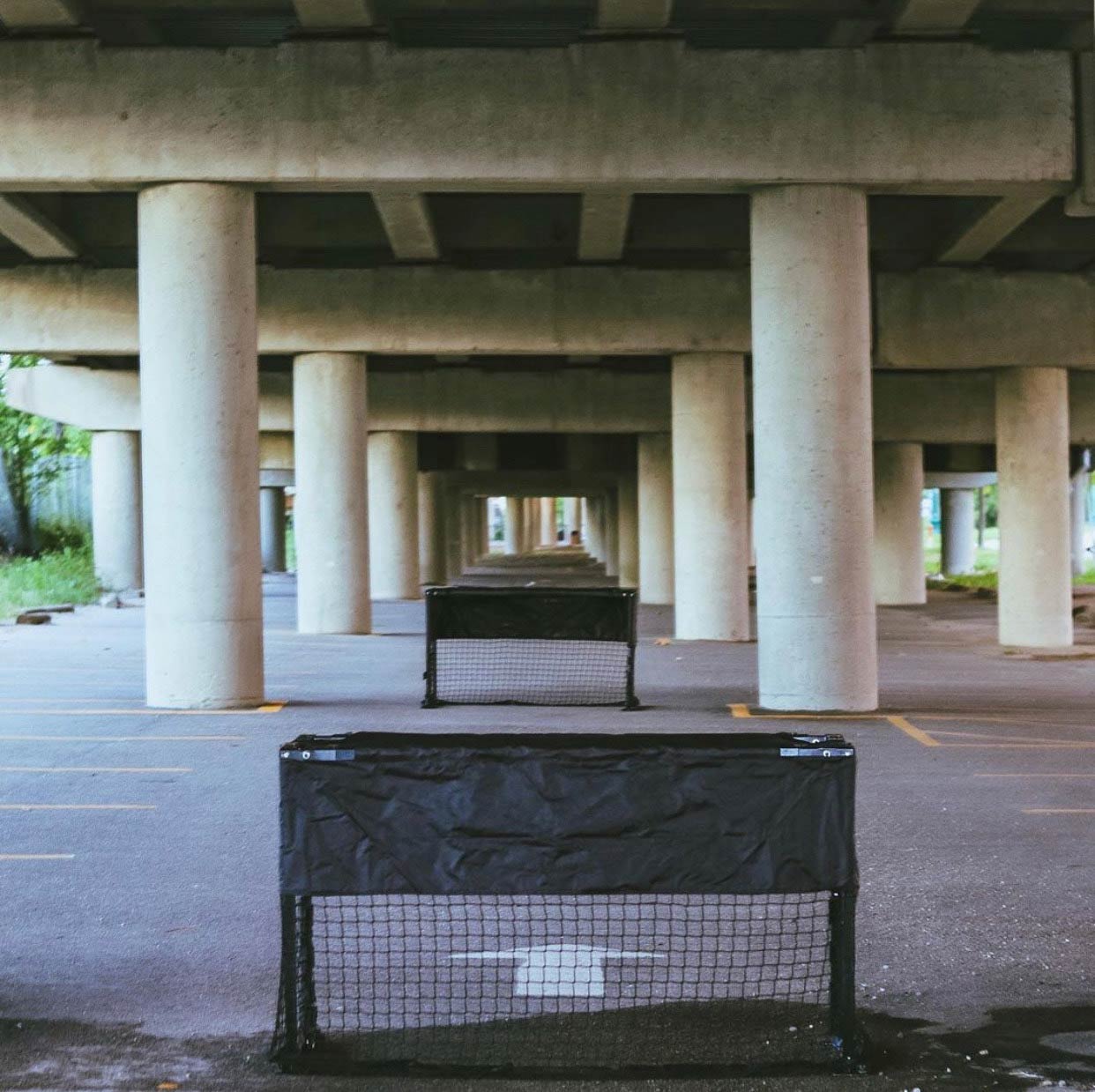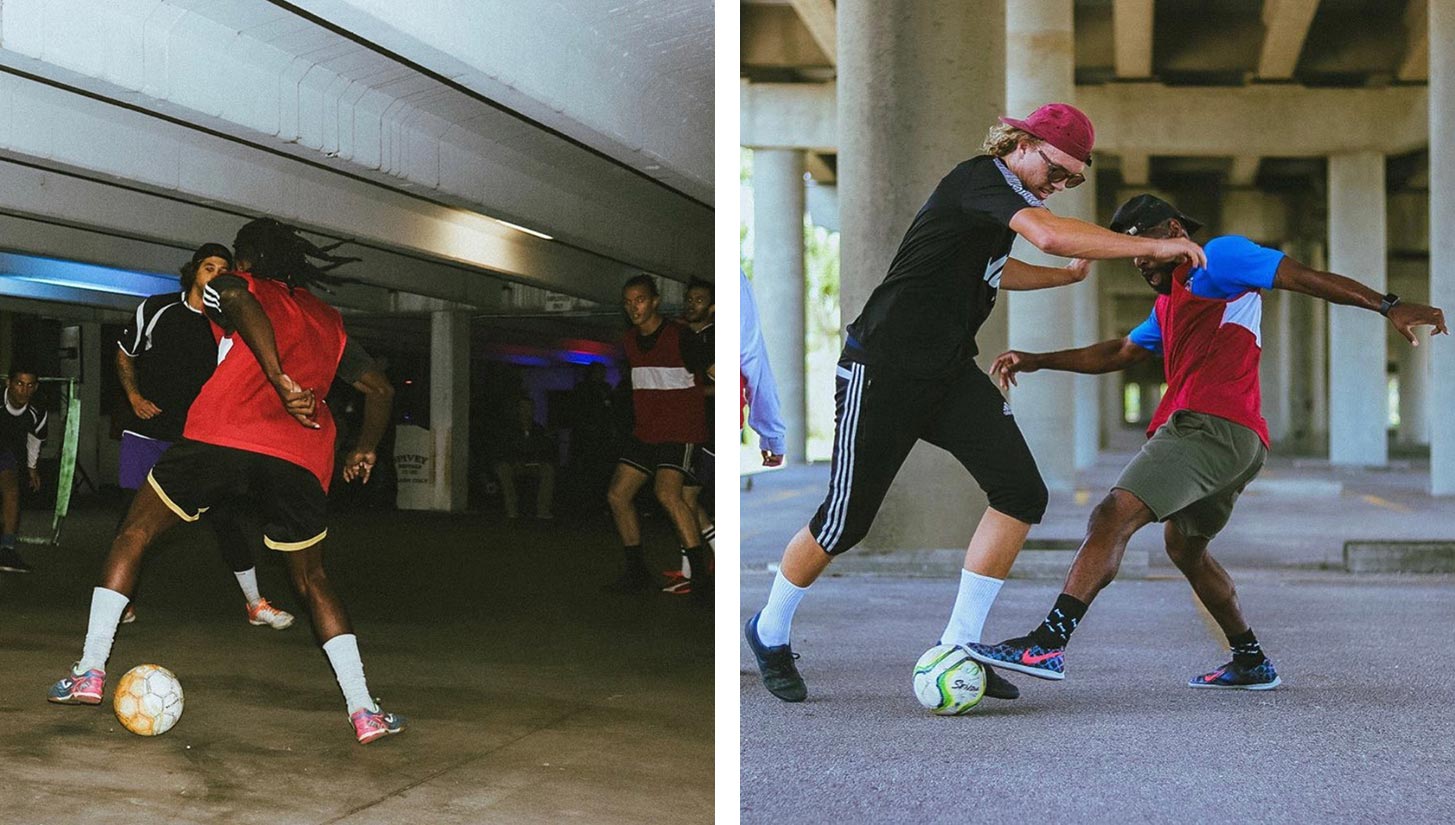 The first Vibes Football Club pickup session took place in an underground parking garage in Christein's neighborhood last year. What was initially around 10 friends hanging out, listening to music, and showcasing their tekkers, quickly blew up once they held a tournament during the 5th Annual NEON Festival in Norfolk's arts district.
From there, the parking garage's property manager caught wind of Christein's movement and told him he needed to find another location. He used the winter months to scout out a new home for Vibes Football Club, but then coronavirus hit. Since then, Christein's used the time to shift more towards expanding the lifestyle aspect of the club and moving into the clothing space.
"I really do believe that soccer and fashion, they're the oldest of friends," Christein said. "They've always gone hand-in-hand more than any other sport."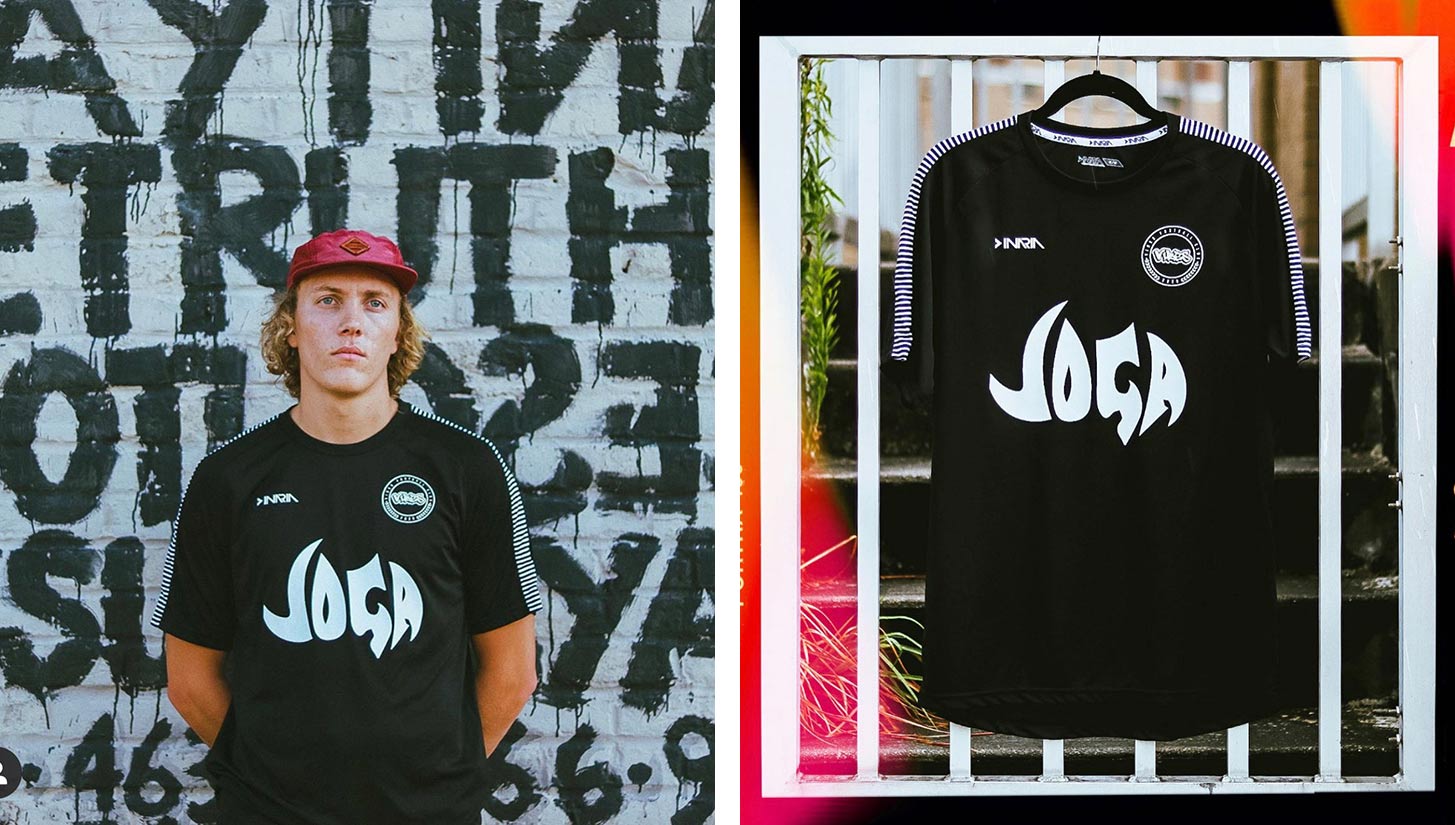 His first offering is the club's official kit, which he produced with the help of manufacturer INARIA. Christein wanted to provide a quality product, so he bought a bunch of blank jerseys to figure out which one would fit best and had the most durability.
"I played in them, I washed them on high to see how they withstood the dryer," Christein said. "And the INARIA jersey fit really well. It has a bit more of a Euro fit."
The jet black kit has a barred pattern going down the sleeves, and most notably has a "sponsor" that takes inspiration from the iconic Nike "Joga Bonito" ad campaign.
Christein already has his next release planned, a rather tough looking kit he tapped manufacturer Icarus to design. For the new kit, he went with an old school vibe on the color, a more wavy overall design pattern, and featured his new partner, Sample 001, on the front of the shirt. But the partnership isn't just for the kit. Christein's deal with Sample 001, which is based out of Houston, will see him put on a version of their Volt League in Norfolk.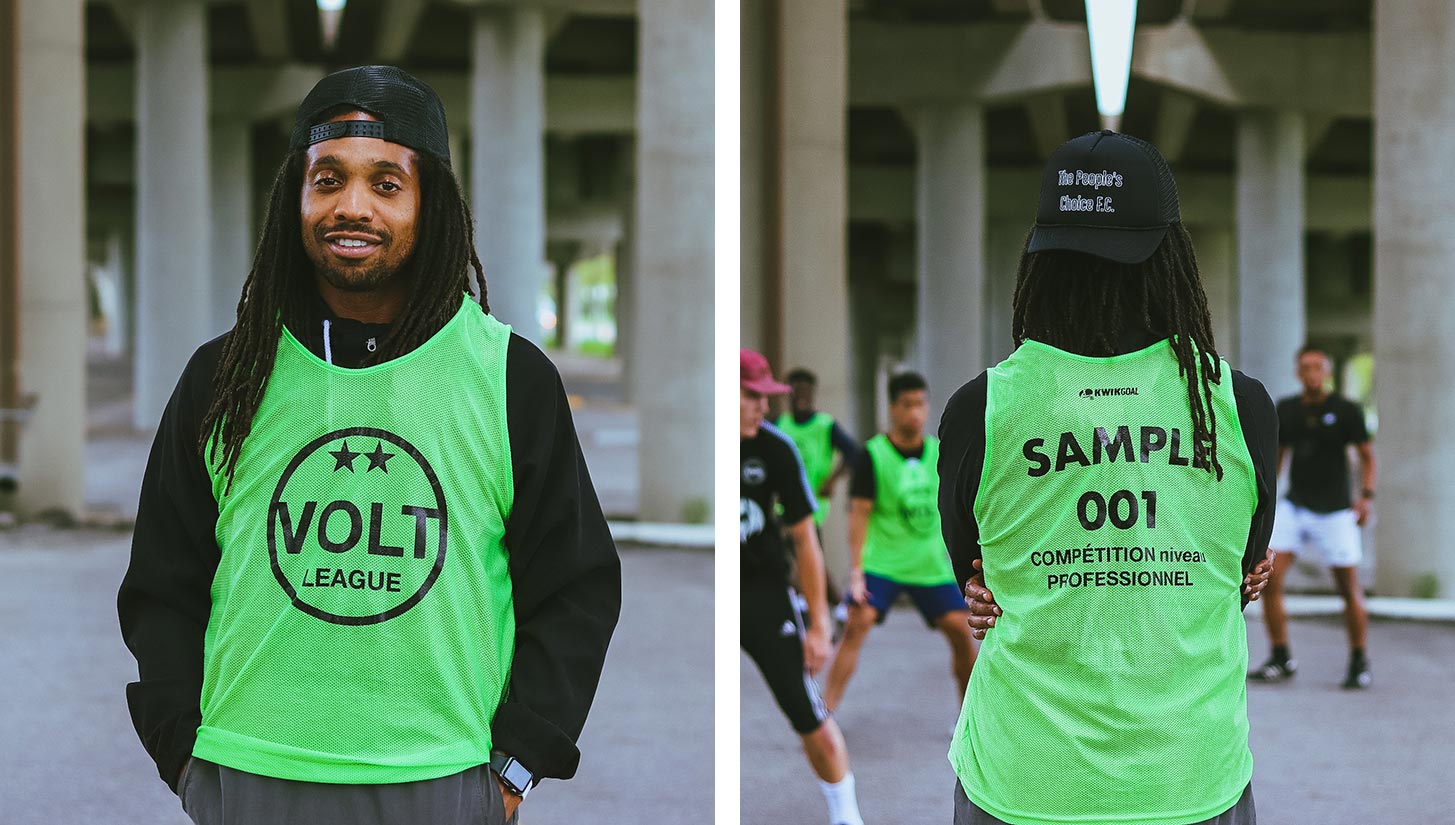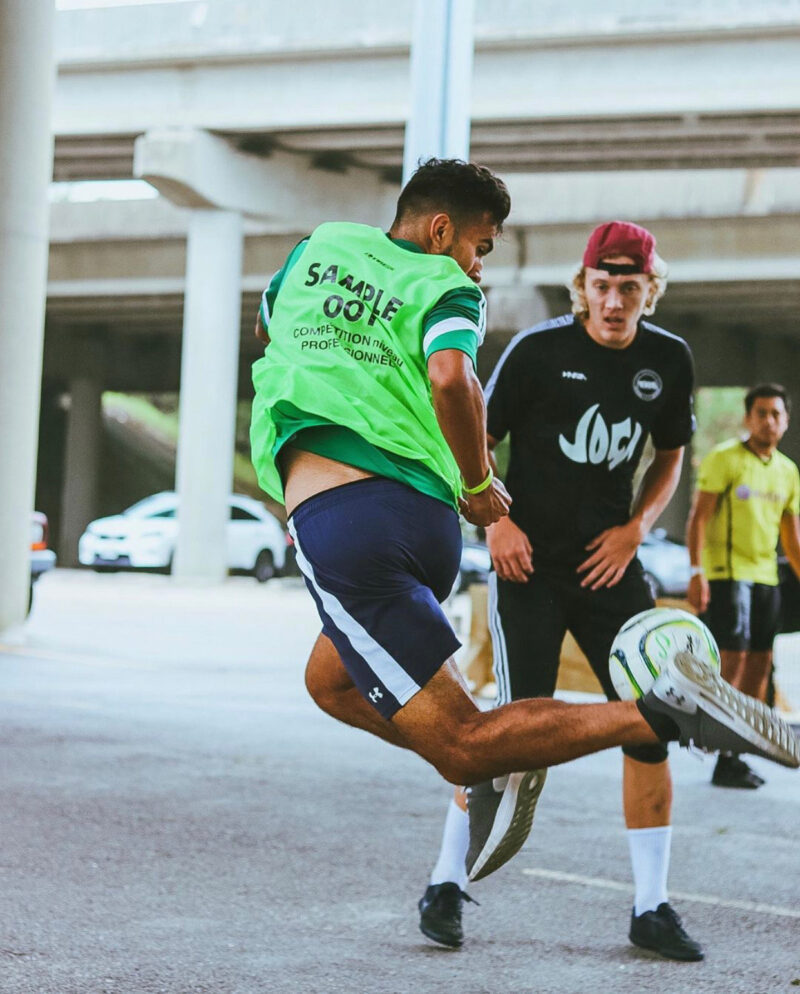 "We're getting all these jerseys from Umbro, and then we're going to customize them with these brands and these clubs we're creating, and then we're going to put teams behind it and we're going to have a league with 12 games and playoffs and different sponsors," Christein elaborated. "So, that's going to be the evolution of the clothing brand, as well as doing graphic tees and things like that."
While the coronavirus may have put a damper on the club's pickup sessions, which only recently restarted, Vibes Football Club is joining a street football movement that is slowly gripping the United States from coast to coast. Let the good vibes roll.
All photos courtesy of Vibes Football Club. For more information, check out their website and make sure to give them a follow on Instagram.