With a solid frame and nose for the game, 19-year-old Sam Rogers is making a name for himself as a top prospect, earning USL 20 Under 20 awards in back-to-back seasons. We caught up with the Seattle Sounders 2 and USMNT U-20 defender in our latest edition of Urban Picks, discussing his growth as a player and getting to know him off the pitch.
A few years ago, "Big" Sam Rogers was a ball boy for the Seattle Sounders during their matches. Now, the 19-year-old Seattle native is one of the club's top prospects and is a starter for Sounders 2 in the USL Championship. He's also spent a lot of time with the U-20 U.S. Men's National Team, recently helping them win the U-20 CONCACAF Championship last month.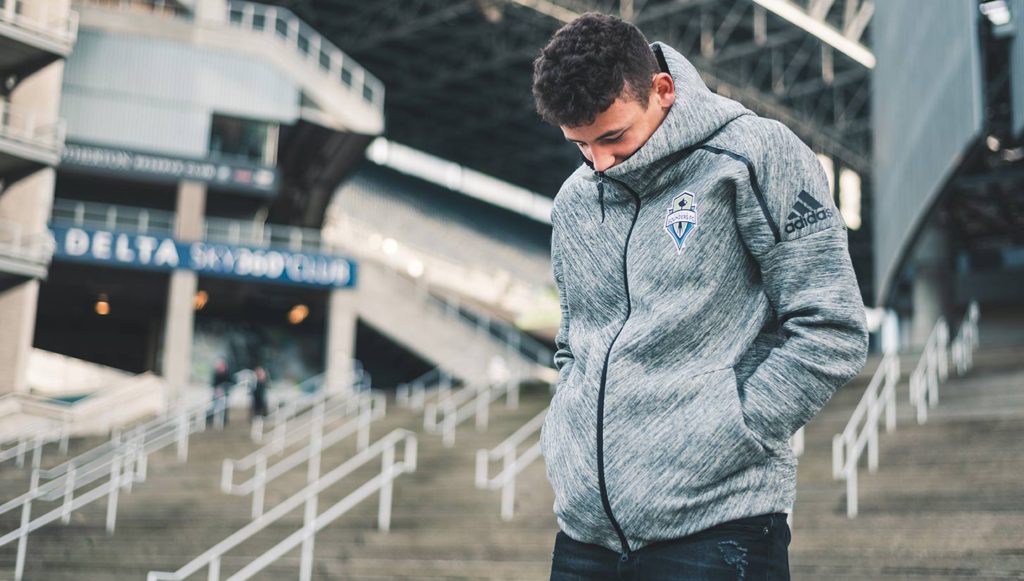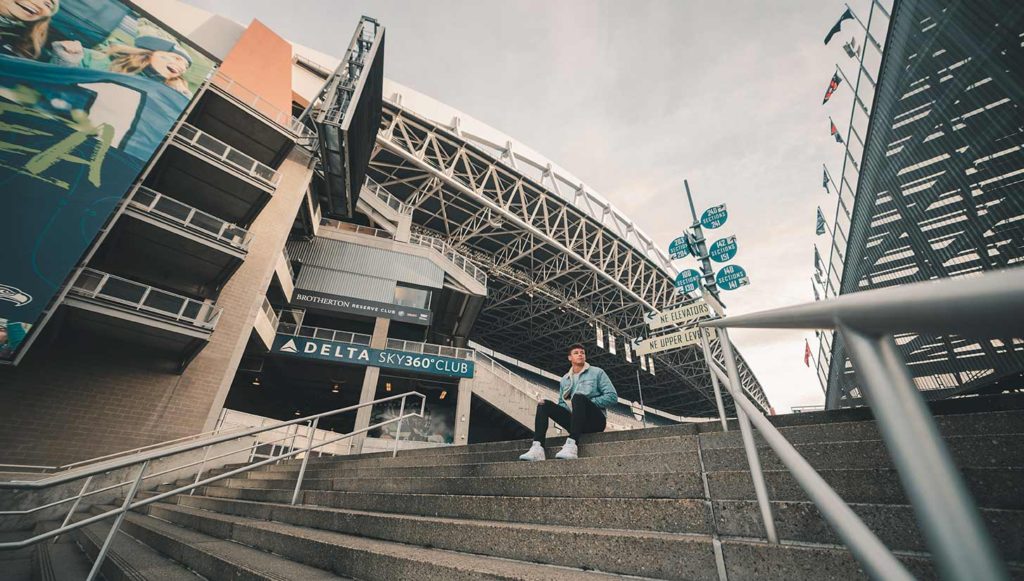 We caught up with the budding star, and he gave us a glimpse of what his life's like on and off the pitch in Seattle and shared a few of his Urban Picks.
Urban Pitch: Out of high school, you had a scholarship offer to Villanova University. What made you choose Sounders 2 over playing in college?
Sam Rogers: It was a difficult decision, but after discussing it with my family, all I really wanted to do was play soccer. And I felt that the best way for me to continue playing at higher levels was staying with the Sounders and signing with the second team. It would help me get there faster. I honestly just love playing so much, I didn't really want to ever have to stop, and I felt like going away to college and playing a college season would be really tough for me. Once the season's done, to have all those months off and not playing, I feel like I'd have a really hard time with that. So it was a difficult decision at first, but after thinking about all that, it ended up becoming a really easy decision for me.
You were already playing with the Sounders Academy before you had to make that decision right?
Yeah I was with the academy for a few years leading up to that. I was also going away with the first team at pre-season early in that year, and doing well and then playing with the second team and getting minutes. I feel like that was also a really helpful indicator of where my career could be going. Going through all that made it appear like it could be more of a reality much quicker than I previously thought it could be. So that was also a big step in my decision too.
You've played with the U-20 USMNT a lot this season, is there a big difference in terms of the level of club play and international play?
In international play, the quality is higher. The game is much faster, and it demands more out of you because the overall skill of players is generally higher. It makes you think faster and play faster. I think it's really good to be exposed to that because it also keeps you making improvements to your game and helps you realize what other things you need to work on to keep getting better.
But it also puts into perspective where you're ranked positionally among the players your age in the country. Which is a good thing to be aware of, because at club level you could be the only player your age in that position at your club, and your only points of reference are 26- or 27-year-olds, or younger guys, like 16. Sometimes you might lose track of where you are developing. But going and playing with the under-20s, with other guys my age that are top players in the country, you can see where you are in comparison and make adjustments to be better if that makes sense.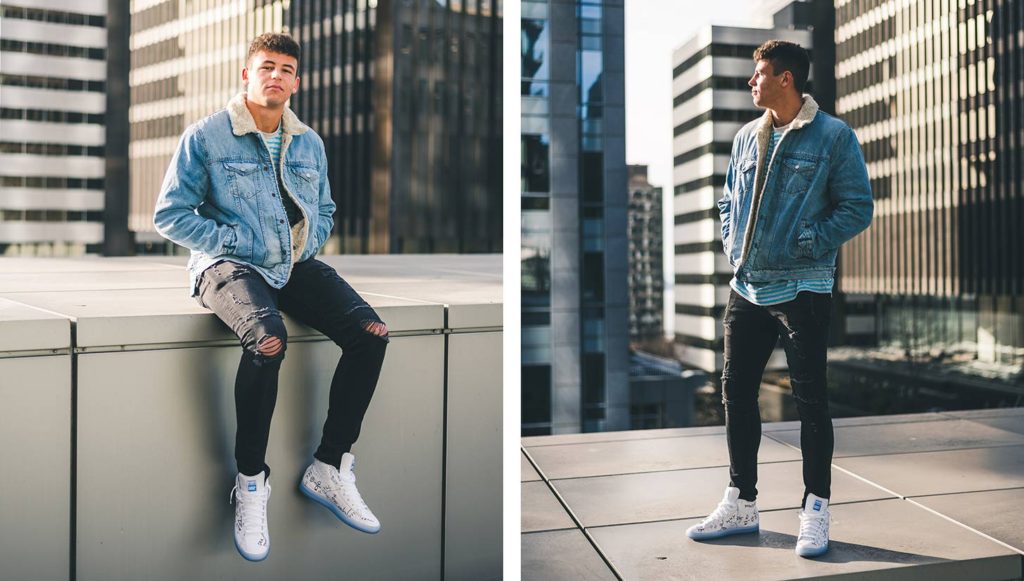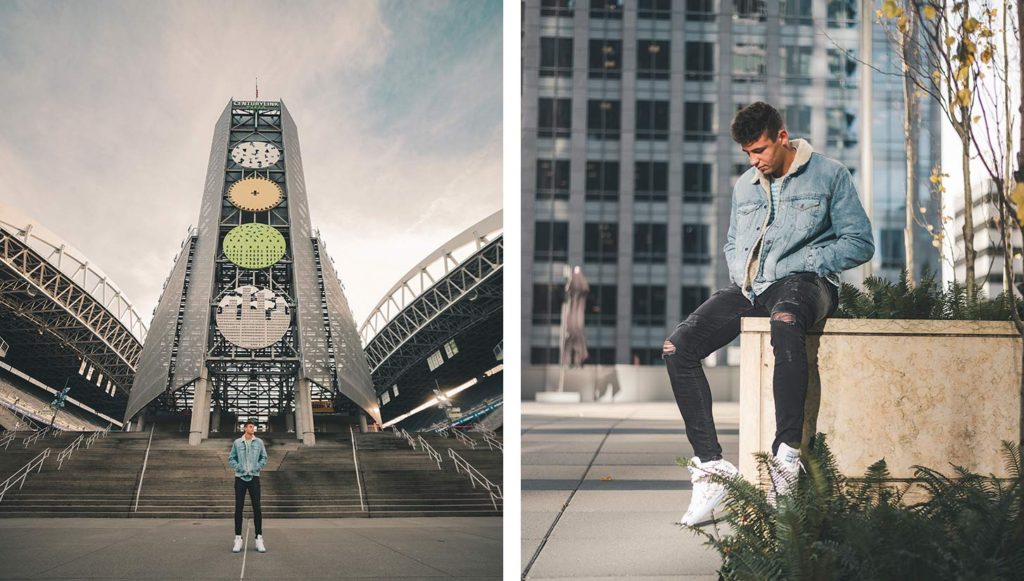 Yeah it does. It's a good measuring stick for not only people your age, but also just in general. Would you say you prefer one over the other at this point?
I think they both have benefits for me individually, because being at club I'm with the same coaching staff all season, and I'd say they have a better idea of things I need to work on from an overall standpoint because I'm with them all the time. But being with the national team every couple months or so, it's like you said — a good measuring stick. Every couple months I'm able to see how I'm improving, from camp to camp or from competition to competition. The coaches don't see me as often, but they can see me play at a higher level and get maybe a better understanding of what my strengths and weaknesses are, and then give me input that I can use when I go back to my club.
Speaking of that, what area of your game do you consider to be the strongest and weakest? What are some things you can improve on?
Obviously I can improve in every aspect of my game, but I think my strength is being a good passer of the ball from short, medium, and long range. I think I've gotten much better defensively over the last year — heading, timing of my aerial battles and stuff. It's my second full season of playing, and the first year was kind of tough, just because it was my first year.  I think I've gotten much better in the air, and in 1v1 situations I've noticed I'm getting better more and more.
I think for me personally the thing I want to get better at is consistency with my weaknesses. I'm right-footed and even though my left foot has improved a lot this season, I think it consistently could be much better because sometimes I still completely mishit it. So I think developing good consistency, especially when I'm fatigued, is important.
Watching soccer, like Champions League in Europe and MLS, the thing I've found that separates the really good players from the average players is the ability do things consistently every time, no mistakes. Everyone can pass a ball or head a ball, finish with a one-on-one, but being able to do it consistently every time is something the best players do, that's why they're so good. So I think that's probably the thing I'm working toward the most, is really developing that consistency with everything I do.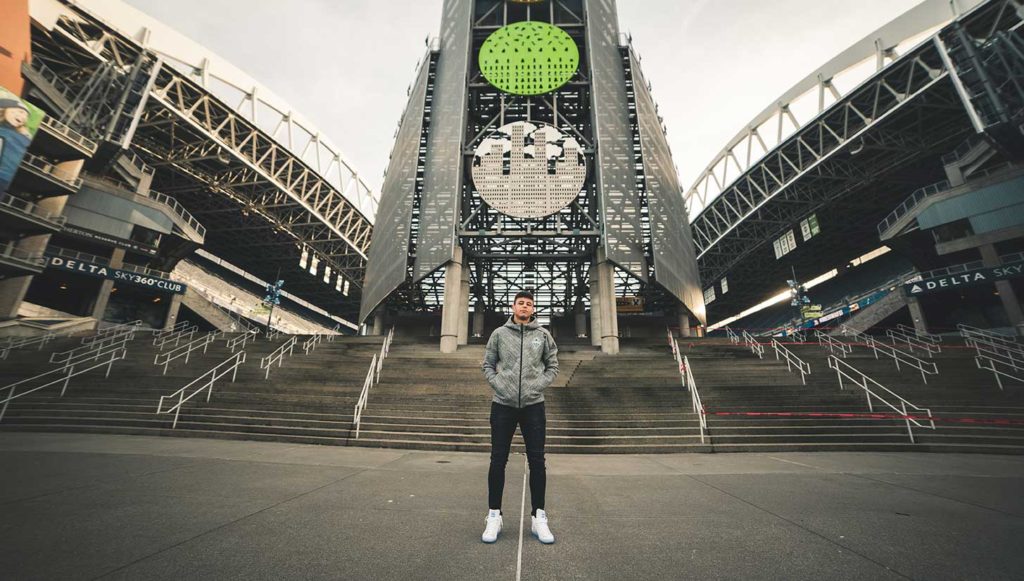 Seeing as you watch your fair share of pro soccer, which current or former players do you try to emulate with your play? Who are you looking at when you're trying to style your game?
There's a few center backs that I like to watch a lot. I like watching guys in different leagues because of different teams and players they have to go against. I've watched Raphael Varane a lot, Sergio Ramos too. He's been a world-class defender for years and years, and played at really high levels. So I like to watch him and see his training habits and what he does to improve in certain areas. Also I like Samuel Umtiti. I've been playing in the left channel and the right channel, so when I play in the left I like to watch him because he's left-footed. He plays it so well and maybe I can see things that make it a little easier for me, since I'm not left-foot dominant.
Do you have any more celebrations planned for the next time you score against Portland Timbers?
Yeah, a bunch of my teammates and I think of celebrations we can do when we score. Usually we try to keep up with the most recent dance moves or video game dances. Some Fortnite dances that we try to emulate. Unfortunately I don't score very often, but there's definitely some I'm waiting to do.
Speaking of those types of occasions, what's the Timbers-Sounders rivalry like? Especially as a native of Seattle, growing up as a fan, and now a player? 
Since the Sounders and the Timbers came into the league, they've had that rivalry that goes back decades. I think it's cool to play in those games, because no matter how bad the season's going, or how bad or good you've been playing over the last few games, everything kind of goes away, and you treat that rivalry game like a championship. Where it's like, "I'm going to literally leave everything on the line. I don't care what happens after, I don't care what happens during, we need to beat them."
It's cool to be a part of that at a young age, because it goes all the way down to the academy too. Because I remember playing in the academy when I was 14, 15, 16 and playing against Timbers — those games were always really tough and really gritty. There's not a lot of teams in the league that have that kind of rivalry with another club. It's something unique you get to be a part of and play in. Seattle people don't really like Timbers people. It goes all the way back to even the '70s. You watch Barca play Madrid, or United play City. And then you're here with a similar rivalry, and you get to actually play in it or see it live, so it's kind of cool.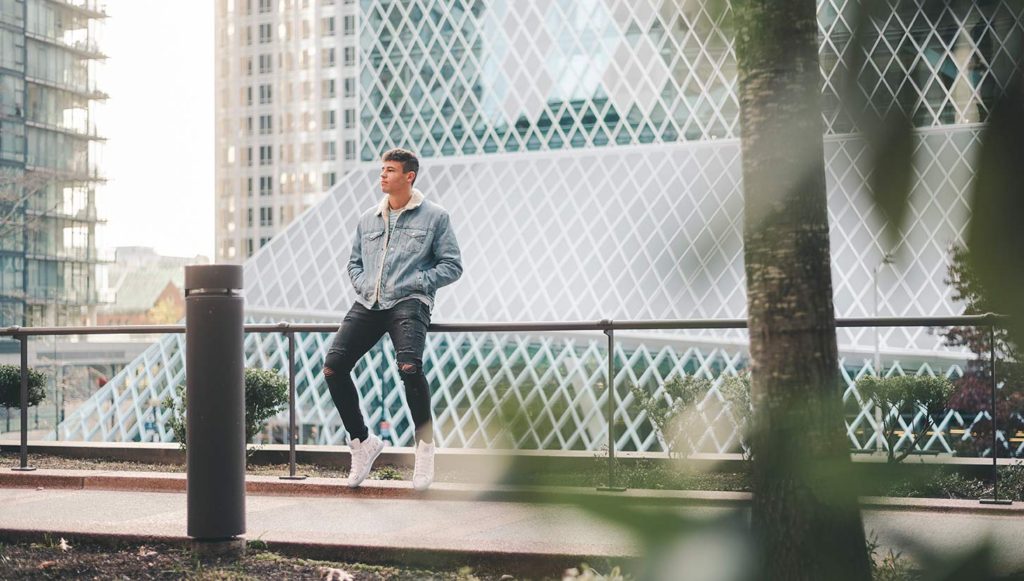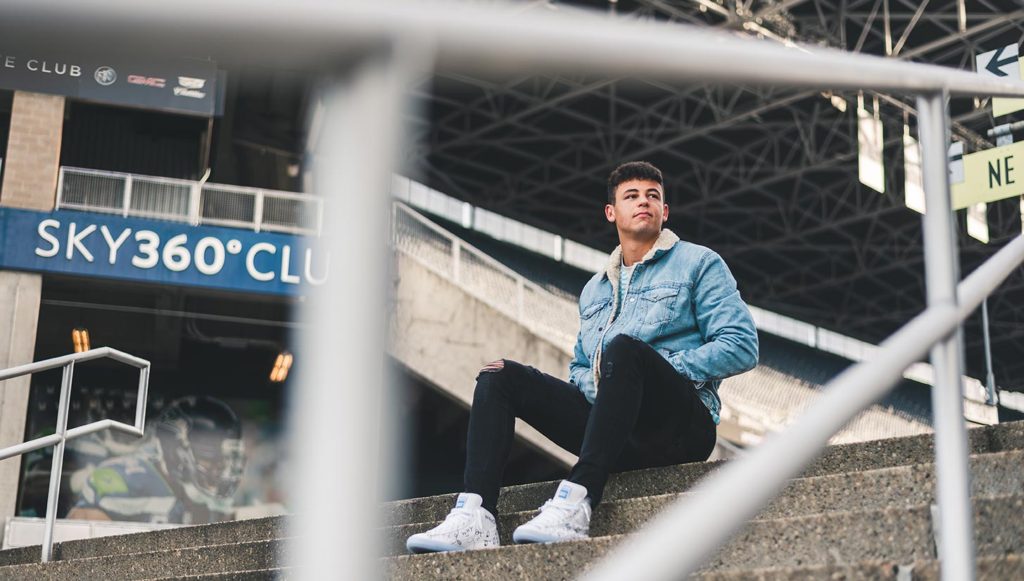 Sam's Urban Picks  
Toughest Places to Play:
San Antonio — it was my first big stadium game and it was packed.
Rio Grande Valley — it's hot, they've got a big stadium and big field.
Portland — it's a rivalry game away, so that's always tough. 
Favorite Person You've Played Against:
I trained with Argentina, and playing with Messi, Di Maria, and Lavezzi was really cool. 
Favorite Movies/TVShows:
Great Gatsby (2013)
The Hobbit Trilogy
Game Of Thrones
Seinfeld
Friends
Favorite Music:
Lil' Wayne
Kendrick Lamar
A$AP Rocky
Migos
The Weeknd
Cheat Meal:
Cheeseburgers — either from Dick's Burgers or Red Mill Burgers.
Starbucks or indie coffee shop, and why?
Nah I hate coffee. I don't drink coffee ever. I just think it tastes terrible. I've tried a bunch of coffee and haven't liked any of it, so I just don't drink it.
Photography by Brady Vernik for Urban Pitch.