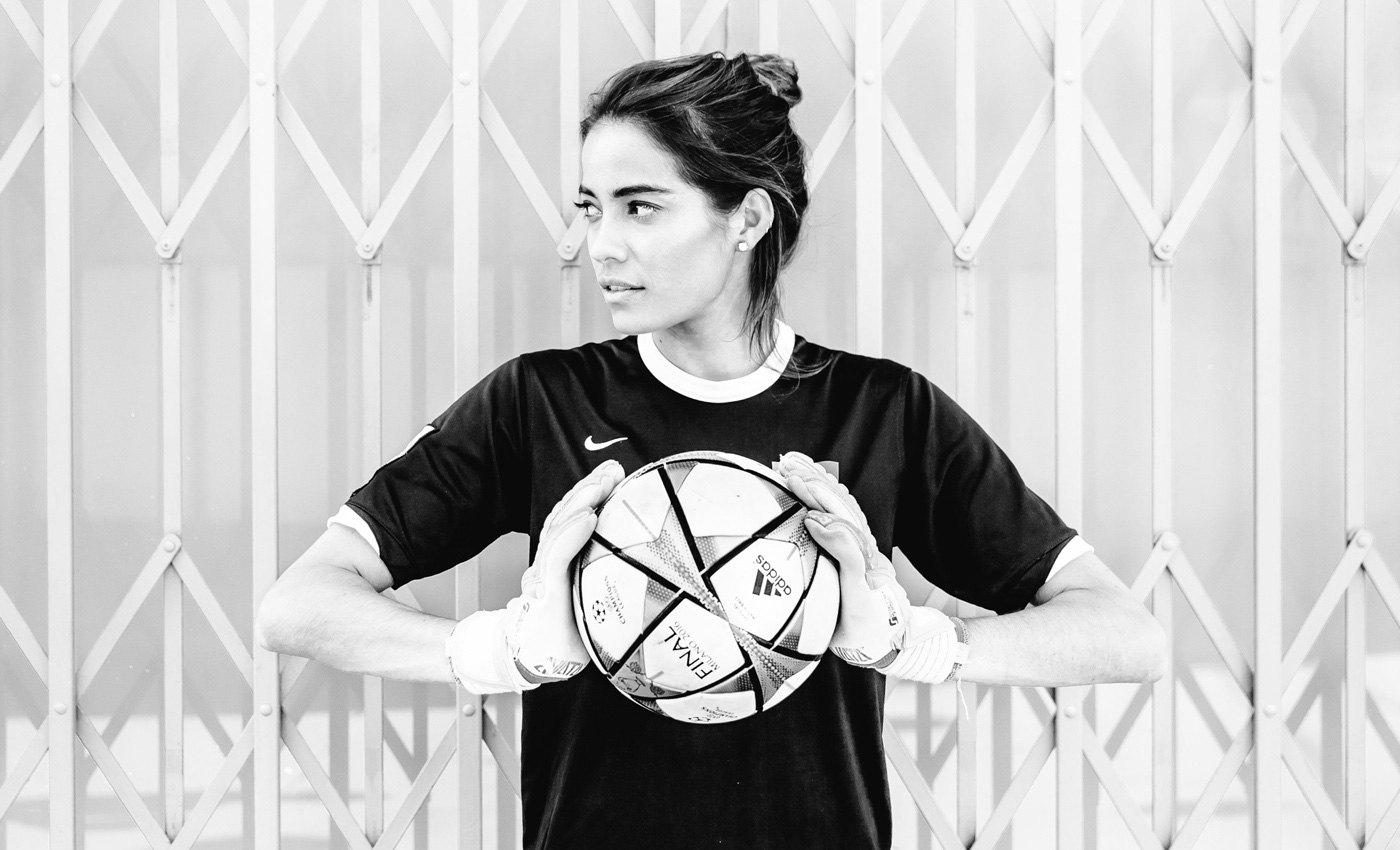 It's not often you come across an athlete who moves effortlessly between the disparate worlds of sports and modeling. Ryann Torrero is a pro goalkeeper whose recent stints include winning the 2016 UWS championship with Santa Clarita Blue Heat and playing for FC Neunkirch in Switzerland's top league. She also moonlights as a model for fashion and sports brands during the off season.
For this episode of Urban Picks, where guests share their Top 3 favorites in various categories, we asked Torrero to choose all her favorite things, from movies to cheat foods to celebrity crushes, and give us a window into the multitalented athlete's sartorial and sporting tastes. 
Ryann Torrero's Urban Picks
Sporting Events:
Soccer
Swimming
Tennis
Soccer Players:
Edwin van der Sar
Hugo Lloris
David De Gea
(All goalkeepers.)
Soccer Teams:
Club:
Tottenham Hotspurs
Manchester United
Borrussia Dortmund
National:
USA
Chile
France
Soccer Brands:
Nike
Aviata Sports
Under Armour
Fashion Brands:
Reformation
Stuart Weitzman
Alexander Wang
Sneakers:
Nike
New Balance
Puma
Cities Visited:
Manchester, England
Paris, France
Interlaken, Switzerland
Cheat Meals:
Baked goods from my mother's kitchen!
Gelato
Anything chocolate
Current Songs:
"In My Eyes" – Minor Threat
"Goo Goo Muck" – The Cramps
"Dollars and Sense" – Bushwick Bill
(THIS IS THE MOST DIFFICULT QUESTION EVER.)
Movies:
The Good, The Bad and the Ugly (1966)
We Who Are Young (1940)
The Little Mermaid (1989)
(THIS IS ALSO THE MOST DIFFICULT QUESTION EVER.)
Concerts Attended:
The Gaslight Anthem
The Taxpayers
Andrew Jackson Jihad
Celebrity Crushes:
Eddie Redmayne
David Beckham
Joseph Gordon-Levitt
Must Have Items (Makeup Bag):
Rodan + Fields Soothe Moisturizer
Senna Cosmetics Barely Base Cream
Maybelline Volum' Express The Falsies Mascara
Must Have Items (Soccer Bag):
Pre-wrap
Beats headphones
Goalkeeping game towel
Relaxing Activities:
Traveling
Hiking
Sailing
Be sure to check out our exclusive podcast with Ryann Torrero and follow her on Instagram.
Photography by Imad Bolotok for Urban Pitch.