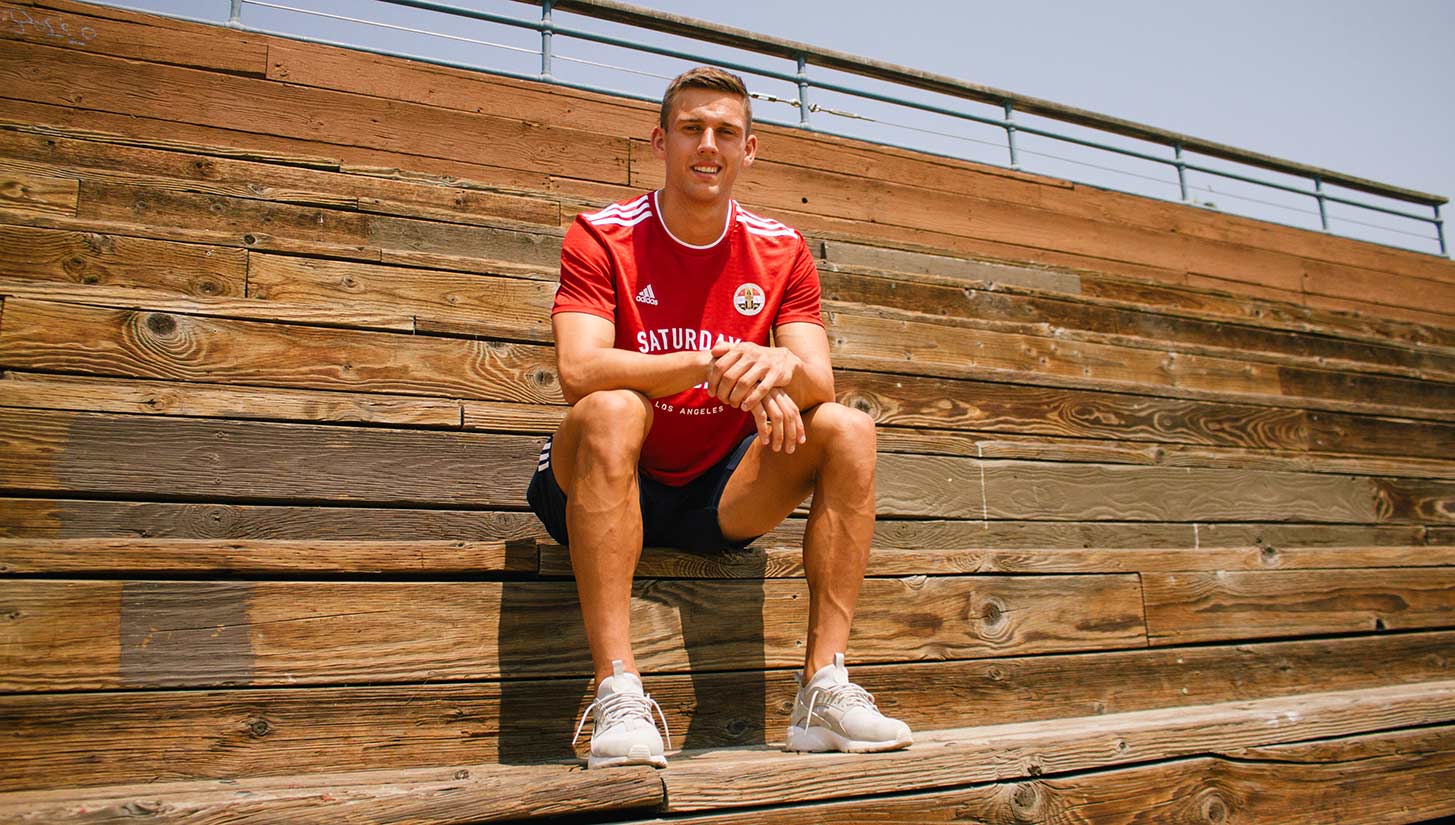 Now in his third year as a pro, Sporting Kansas City and Canadian national team center back Amer Didic has shown plenty of potential in his young career. During Sporting's recent stop in Los Angeles, we were able to catch up and chat about getting acclimated to MLS, his fashion preferences, and of course, where to get the best barbecue in Kansas City. 
Standing at 6-foot-4 with broad shoulders and a glaringly apparent absence of body fat, Amer Didic certainly looks the part of a talented center back. After a recent call up to the senior Canadian national team, Didic has caught the eye of the soccer-savvy community as a prospect to watch.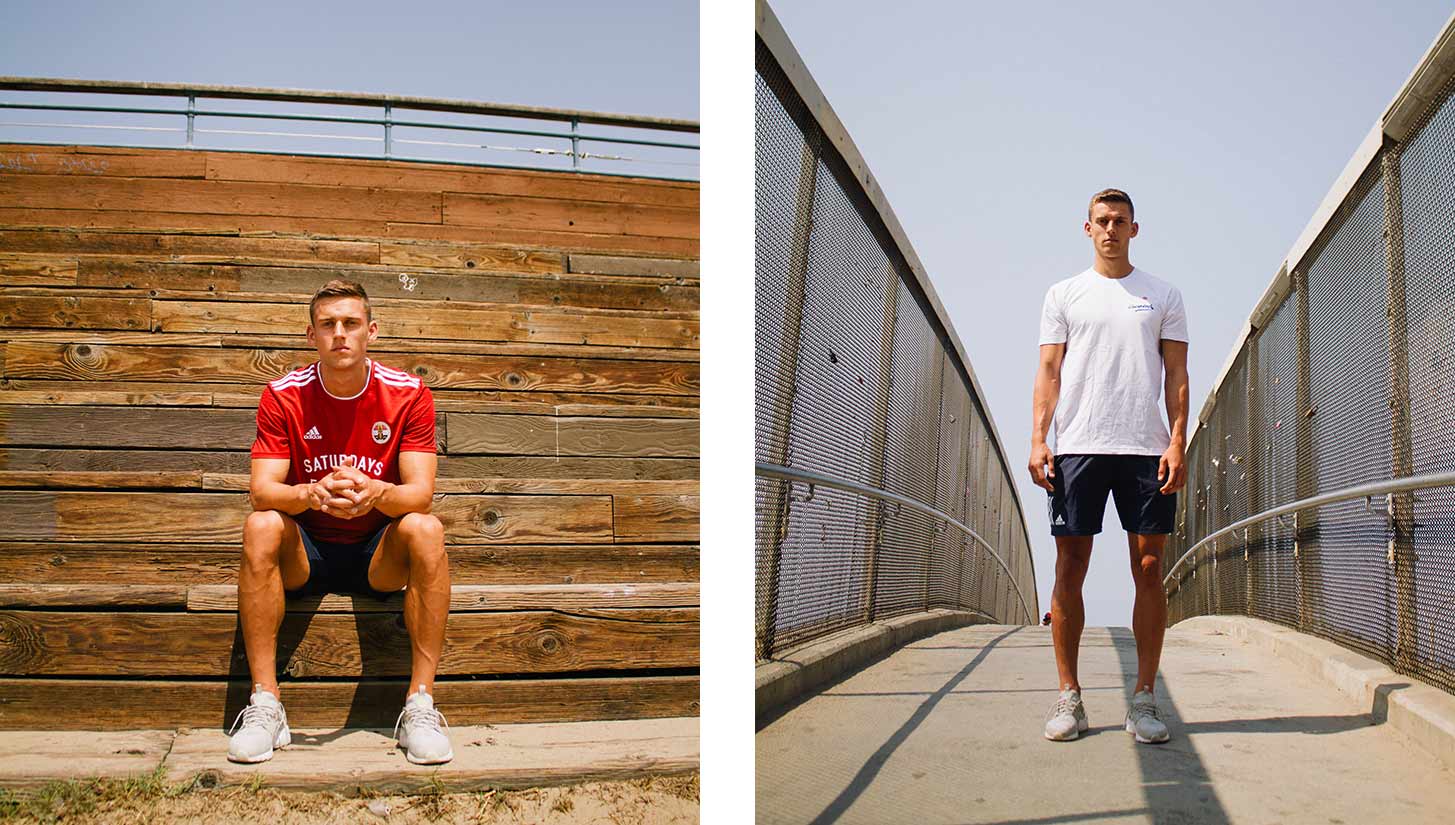 As part of a stacked Sporting Kansas City backfield that features the likes of MLS Defenders of the Year Matt Besler and Ike Opara and USMNT star Graham Zusi, Didic has a unique opportunity to learn from some of the league's best while continuing to develop his skills.
While he hasn't had much playing time with Sporting KC due to the log jam at the defender position, he certainly has earned his place in MLS, bringing in Best XI honors while playing with Sporting's USL affiliate Swope Park Rangers in 2016.
Before he made his way to the pros, Didic was born in Zenica, Bosnia, where he and his family fled the war-torn country for Canada when he was a toddler. Didic would learn the game from his father, a passionate fan that never got a true opportunity to play because of the ongoing conflict in his home country. Didic went on to earn a scholarship at Baker University, an NAIA school located about an hour west of Kansas City.
Prior to Sporting KC's match with LAFC last weekend, we got a chance to catch up with the 23-year-old rising prospect about the differences between a small school and MLS, his offseason training regimen, and the best Bosnian, Canadian, and Kansan foods.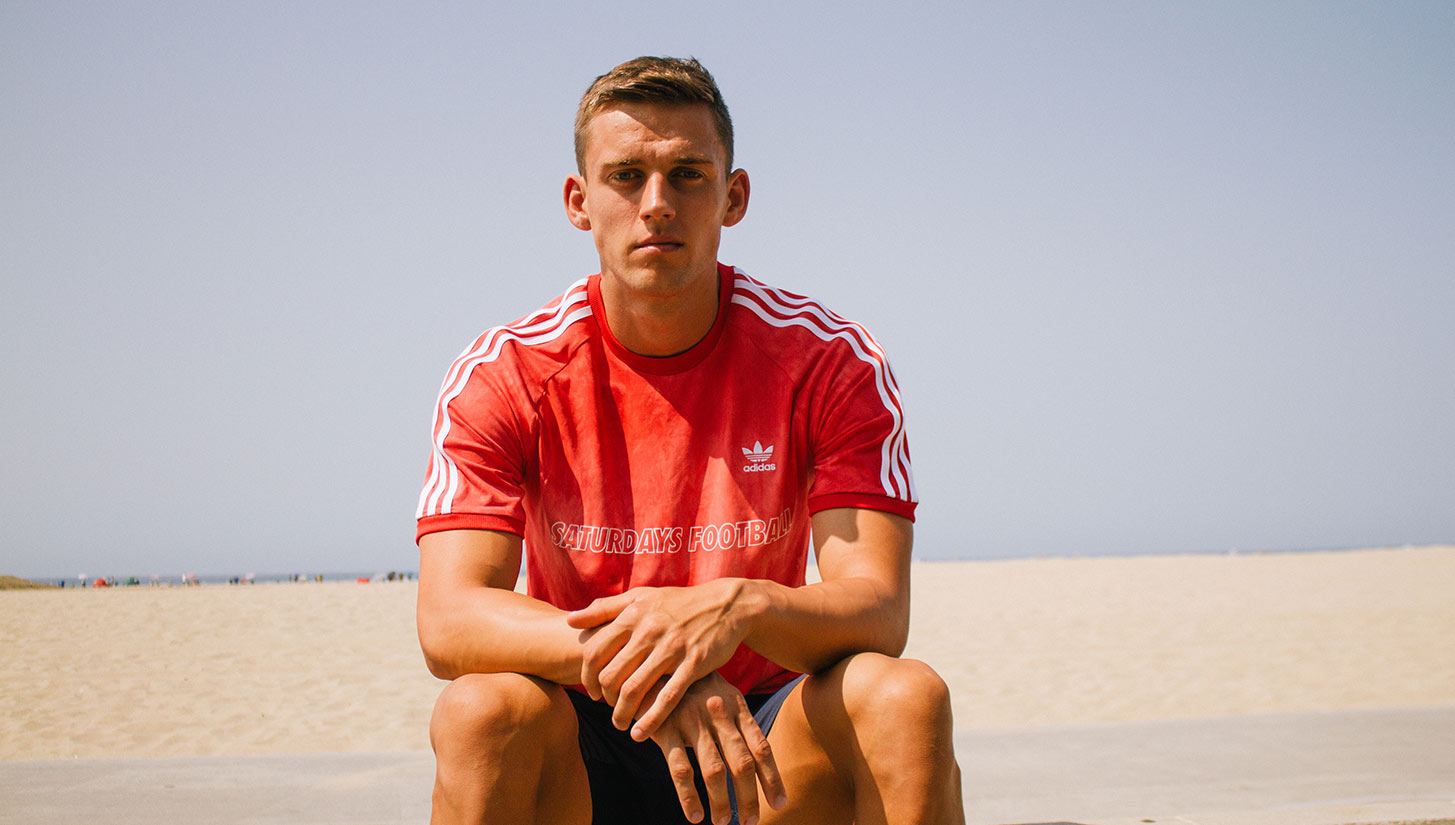 Urban Pitch: What was the transition like from a small college to the national spotlight of MLS?
Amer Didic: The jump from NAIA college soccer to the USL was much quicker for me than what I've been experiencing from USL to MLS. I'm still in that transitional period right now, because that leap itself is bigger than college to USL. It's two different jumps that I've had to make in a pretty short period of time, and once I've fully made the jump into MLS, it's like, what's the next jump? There's always something next. That's kind of how I've had to look at it in terms of those transitions.
You're obviously very much in shape. Can you take us through your offseason training sessions? What are some of your favorite lifts and drills?
I should probably say I rest but I really don't. It starts a few days after I get home when the season ends. I know a lot of guys will take a month off after the season, but I can't do that. I feel like I'm wasting my time. What I usually try to focus on since I'm so tall are those quick agility movements. I'll also do a little bit of strength, but that's not too big of a worry right now because I'm at a good point in terms of that. In terms of lifts, I like doing the main three heavy ones — deadlift, squat, and bench. I focus on making sure I put a lot of weight on those. I also like sled pushes, because they get my conditioning in while also making my legs more explosive.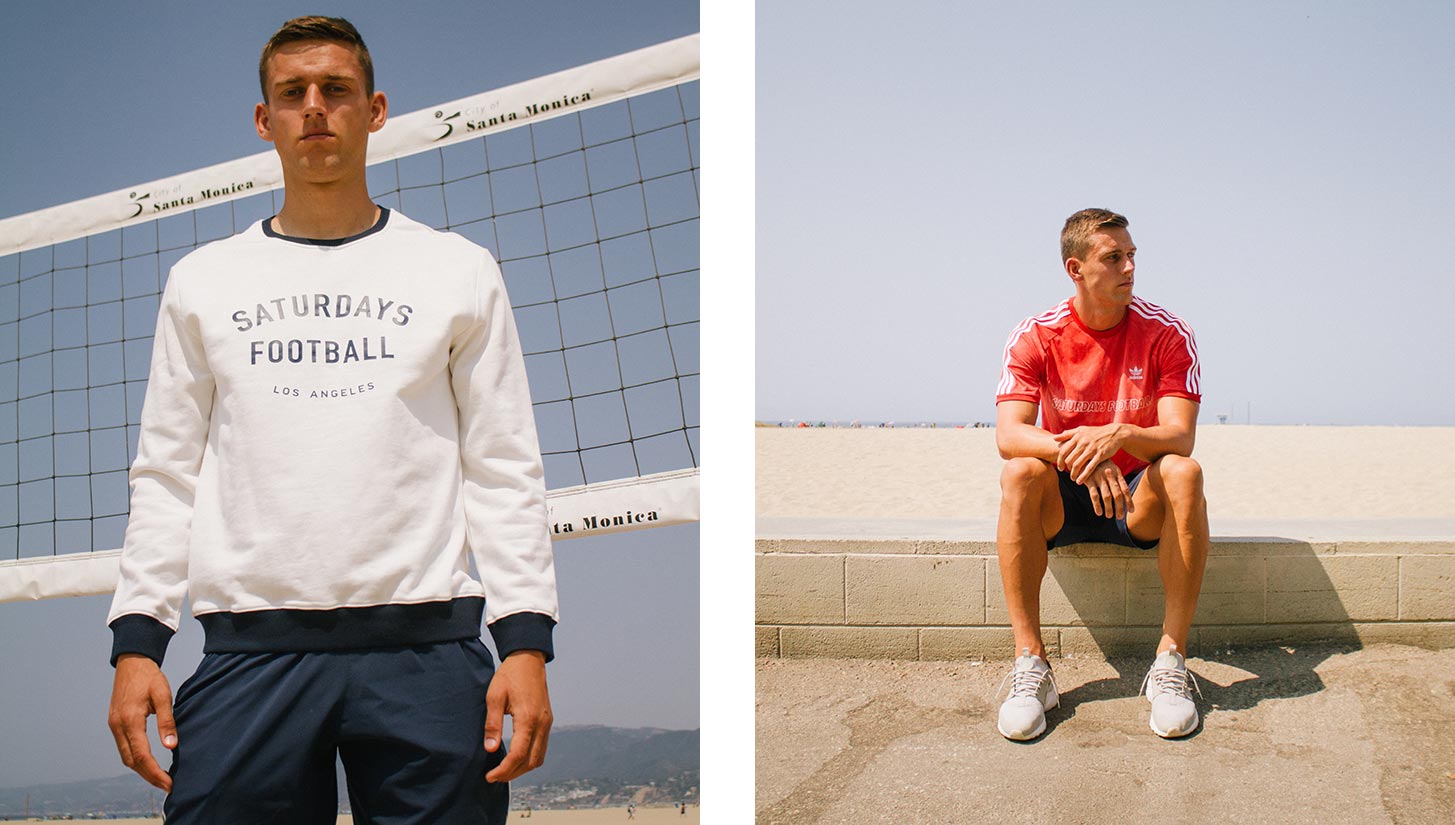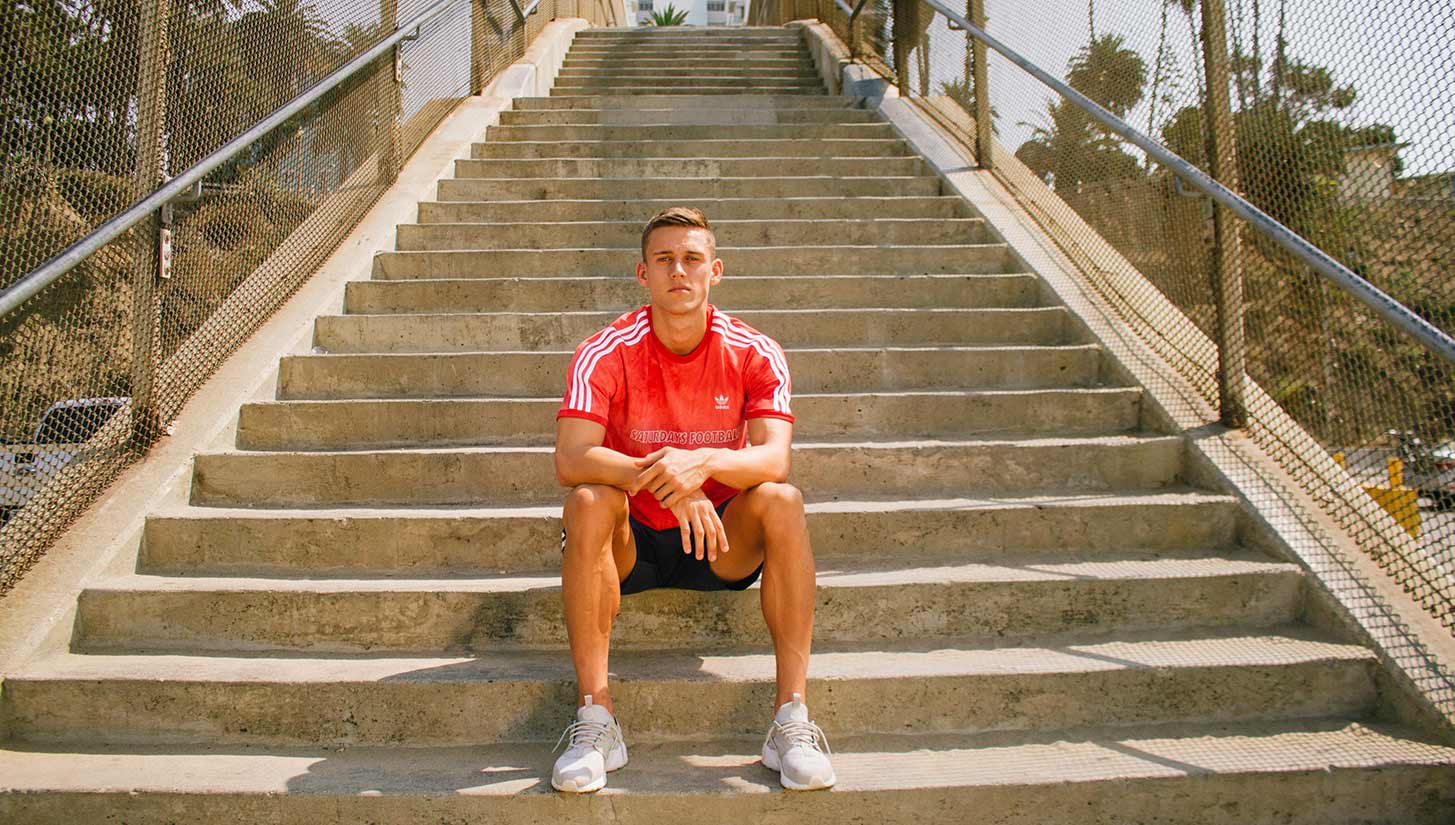 How would you describe your off-pitch style?
I'd say I have a more easy going, athletic style. Shorts, sneakers, and a t-shirt, obviously in the appropriate weather. In the winter I'll go with some joggers, and if I'm going out I'll put on some nice jeans, but nothing too hip or trendy. I like to keep it simple.
Do you have a go-to brand?
That's tough — I don't have a sponsor yet, so I just do whatever. I love the Reebok Classic sneakers, I have a lot of those. But if I had to pick a sponsor, it'd be Nike. That's definitely the pinnacle in my opinion.
Favorite place to play besides Kansas City? 
We'll see after tonight! (Laughs.) Honestly, it's tough to compare anywhere to KC, because that's easily the best. You can't beat the fans. But we'll see tonight, I've heard good things about LAFC.
Kansas City is known to have some of the best barbecue in the U.S. What's the No. 1 spot, and what's your go-to order?
Oklahoma Joes. I usually get the Z-Man, which is a brisket sandwich with onion rings, barbecue sauce, and then fries.
What's your pre-match routine like?
In college, I used to sleep a lot before a game, but now I like to keep myself busy. Usually I'll walk my dog in the morning before a game, and then I'll get a coffee on the way to the stadium. Nothing too crazy.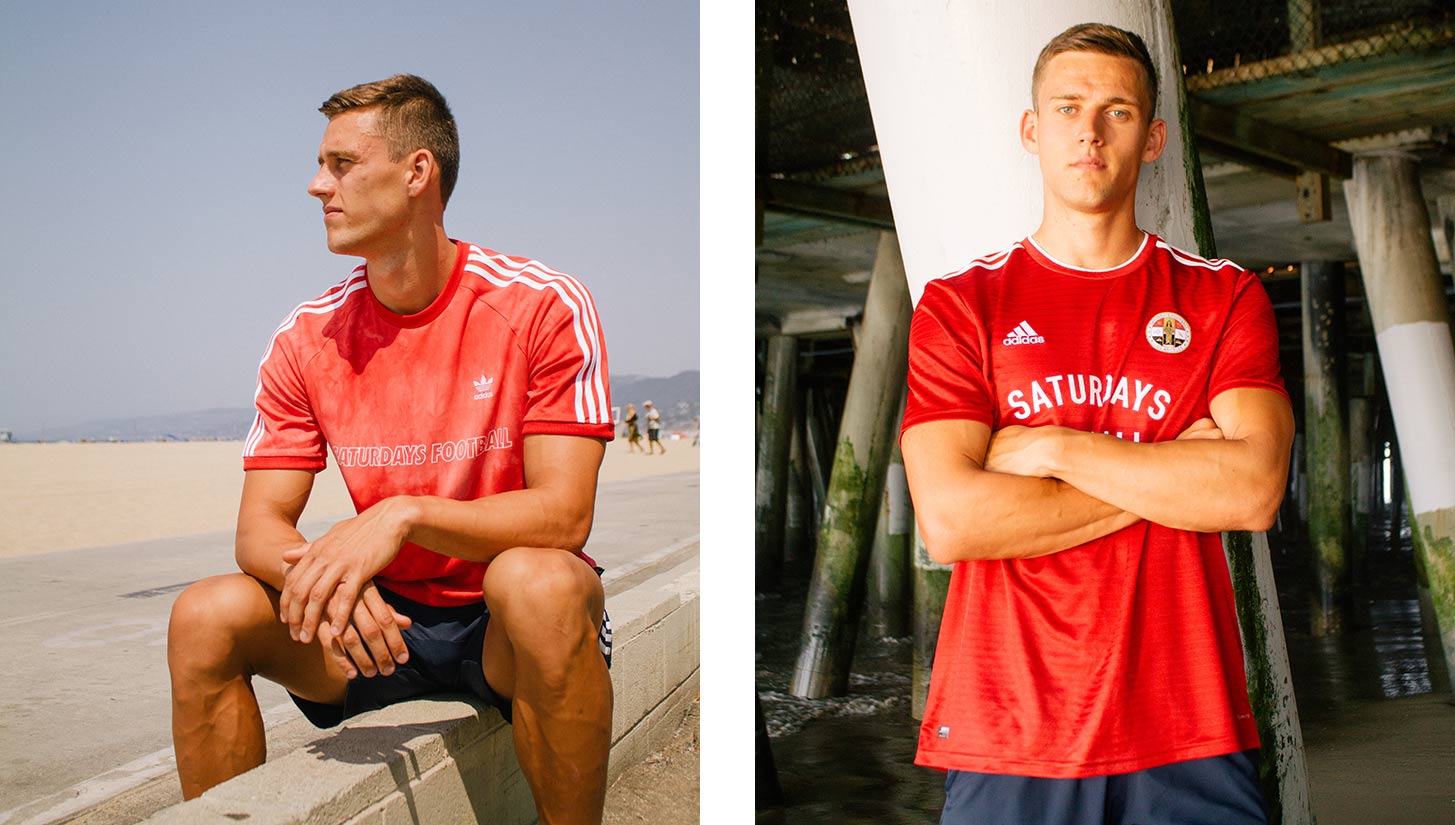 Amer's Urban Picks
Movies:
Pulp Fiction (1994)
Anger Management (2003)
National Security (2003)
Current Songs:
"Coming Home" — Keith Urban
"Happy Now" — Zedd
"Eastside" — Benny Blanco
Favorite Footballers:
Edin Dzeko
Sergio Ramos
David Beckham
Best Canadian Food:
Poutine
Best Bosnian Food:
Ćevapi
Pineapple On Pizza — Acceptable or Gross:
Hell no!
Stay updated on Amer's pro journey by following him on Instagram. 
Photography by Anel Salgado for Urban Pitch. 
Wardrobe: Saturdays Football