The Canadian Premier League season is upon us. We take a look at the state of the young league now heading into a crucial fourth year — the good, the bad, and the ugly. 
The Canadian Premier League is entering its third full season and fourth in total (it had a short bubble season during the first COVID-19 summer), and from an outside perspective, everything seems to be peachy for the league. It is announcing new expansion teams, players are being sold on to bigger clubs and leagues, and fewer Canadian players are slipping through the cracks and are having a chance to play professional football in their home country. But while I like to think that I am one of the biggest supporters of the league, that also means I must examine it with a critical eye. In order for the league to continue growing, we need to both celebrate its triumphs and identify its areas for improvement.
This is the good, the bad, and the ugly of the CanPL as it heads into a crucial season.
The Good
Hidden Gems
One of the best parts of supporting smaller leagues is the opportunity to see young talents start their careers and then move on to bigger and better things. Yes, it hurts when they leave, but the pride you get when you see them succeed at a higher level — priceless. So far, three players have moved from the CanPL to MLS, and a few have moved to Europe, with varying degrees of success. Joel Waterman and Lukas MacNaughton, having played U Sports (Canada's NCAA equivalent) before finding a professional opportunity, are the players who the league is made for. The ones who slipped through the cracks for some reason or another and just needed a few extra years and opportunities to find their footing. As the league continues to improve and grow, expect the CanPL to be an excellent pathway for young Canadians, and that much of the CanMNT will have been involved with the Canadian Premier League in some capacity.
Jerseys
MLS is one of the only leagues in the world that has a league-wide jersey provider. One of the others is the Canadian Premier League. While MLS has been dragged through the mud for how boring most of their jerseys have been (until this year, that is), the CanPL has had a decent amount of creativity amongst its kits. It has a deal with Macron, who have pledged "bespoke" kits for every team in the league. While there have been some misses (yes, I am talking about the Valour FC 2020-2021 home kit and its weird asymmetrical collar), the majority of kits have had interesting designs that grab attention for most of the right reasons.
The Bad
Travel
Canada is a big country. And I don't mean the population. It is the second-largest country in the world by landmass, and the population is mostly centered in a few particular areas. The CanPL has teams all over the country, which means a lot of travel. It would take approximately 57 hours (via Google maps) to drive from the HFX Wanderers stadium in Nova Scotia to where Pacific FC plays in British Columbia. This travel is expensive, harsh on the environment, and difficult for the players.
HFX Wanderers, the easternmost CanPL club, traveled over 44,000 miles in 2019, far enough to span around the globe just over one-and-three-quarter times. The league averaged 37,282 miles traveled per club over a 28-game schedule that same year. In comparison, MLS, a league that is known for its rigorous travel requirments, averaged 38,347 miles traveled per club in 2019, but it had a longer 34-match schedule.
Many people have stated that as more clubs join the Canadian Premier League, there will be fewer cross country flights, but until that happens, teams better have their frequent flyer cards ready.
Teams on each coast will face a huge disadvantage as their travel will be increased compared to central teams. This makes Pacific FC's recent championship even more impressive.
Non-CanPL Specific Stadiums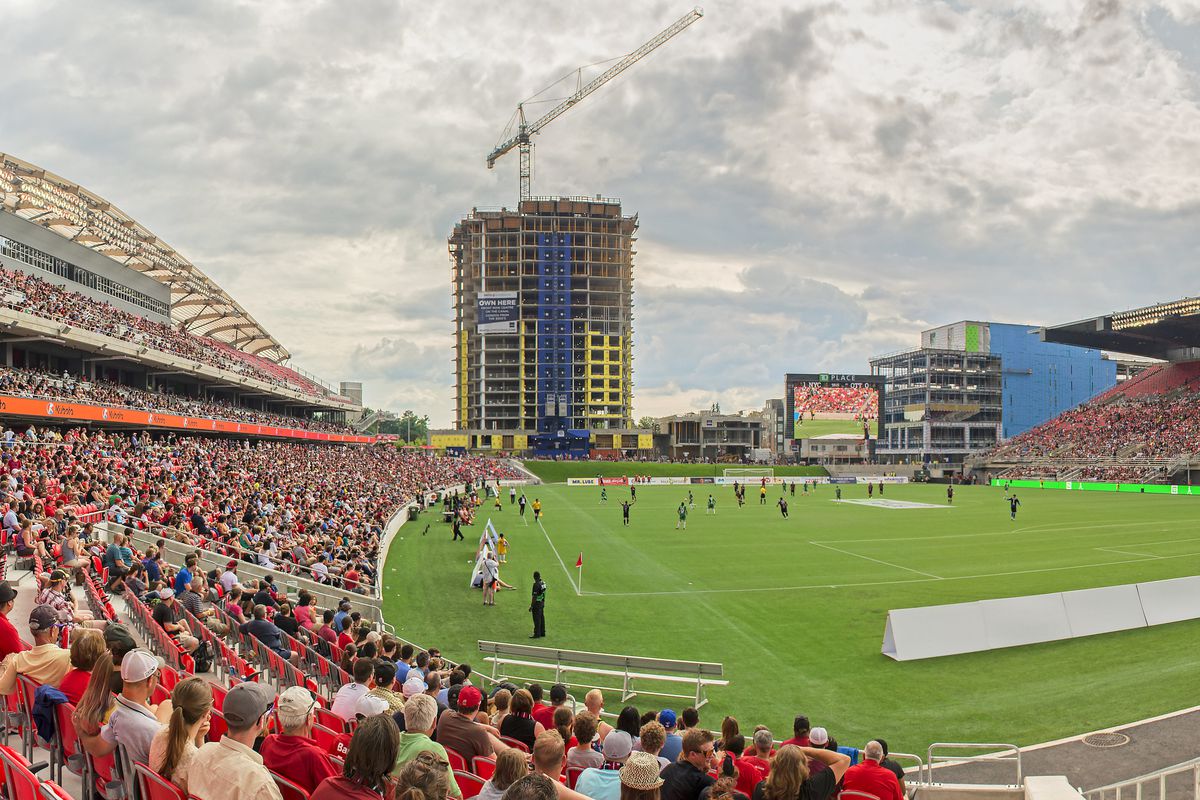 Canada is a new football nation. We have only qualified for one men's World Cup (with a second in the works in 2022). So, you can excuse the country for not quite having the proper footballing infrastructure. Of the eight teams in the league, only three are playing in stadiums that have the appropriate capacity. And while it is excellent for us Canadians to have a league, many teams are playing in Canadian Football League stadiums, which hold anywhere from 15,000 to 30,000 people. While those might not seem like gargantuan colosseums, it's important to note that the league averaged just over 4,000 fans in its inaugural season in 2019.
While the die-hard fans will continue to show up, the casual fan will be kept around by a great atmosphere, and it is hard to have that when only 10-25% of your stadium is full. Thankfully, the league seems set on only approving expansion teams that have more appropriate stadiums, so we will see if that drives proper change.
The Ugly
Recognize PFACan
Professional football has been a difficult career path since its inception. For all the millions of people who dream of playing professional football, only a select few get the opportunity to make a career. That number has slowly grown because of professional football players unions, as they have fought to raise wages, benefits, and player wellness.
The CanPL certainly won't be doling out any multi-million dollar contracts in the near future, but it is still a fully professional league. Yet, many players are making below-livable wages (the league minimum is $22,000), sparking discussions around a players union. It's been four whole years since the league started, and it has only just accepted to hold preliminary talks with the union.
We will see how long it takes before the league creates a collective bargaining agreement. But, we can all agree professionals, regardless of profession, should be paid a living wage.
FC Edmonton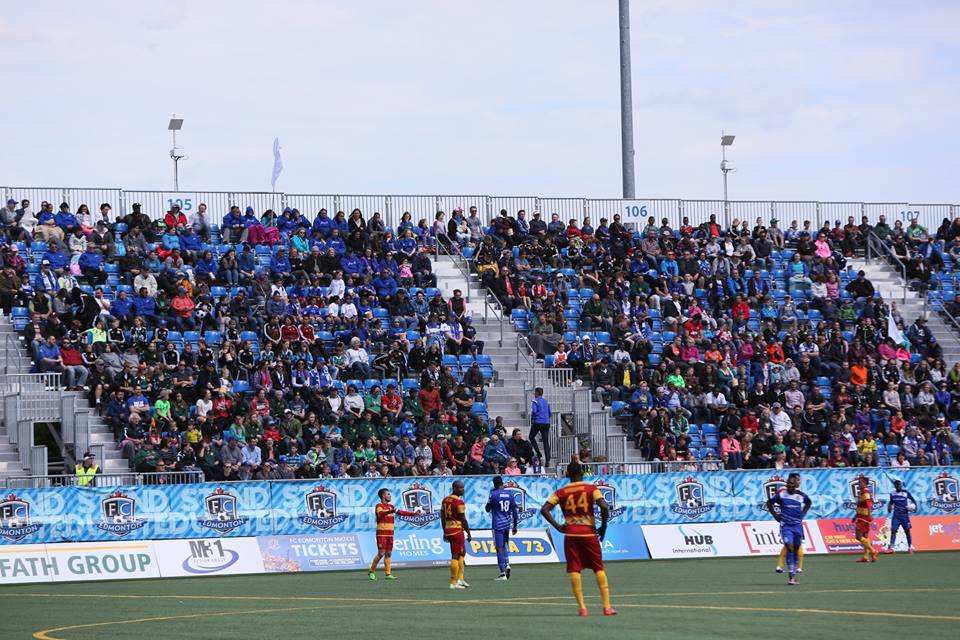 I went back and forth on whether FC Edmonton (the ex-NASL franchise) should be in the bad category or the ugly. They have had some silver linings in the case of Amer Didic and Easton Ongoro, but both players left this off-season, so there is very little to be excited about anymore. The team's ownership group is looking to offload the team to new owners, the fans have seemingly disappeared as they averaged under 1,000 fans per game, and other teams in the league have had to cover the costs of operating the team for the last part of the year and potentially into this coming season.
For anyone who has followed lower-league North American soccer, you will be no stranger to teams folding. The CanPL would survive this wound, but it would certainly be a big blow. Maybe Alphonso Davies (an Edmonton native) can step in and save his local team.