Instilling confidence, civic engagement, and physical health in its members — who are largely made up of immigrant, asylum-seeking, and refugee youth — New York City-based Rooklyn International Football Association is yet another organization that has harnessed the beautiful game's power to create positive change within a community. 
Since 2008, Rooklyn International Football Association (RIFA) has been helping immigrant, asylum seeking, and refugee youth find a place in the community through soccer. The organization, founded and run by Executive Director Prospero Herrera, teaches players health and fitness through soccer and also builds leadership skills and a reliable network for the high school-aged boys participating in the program.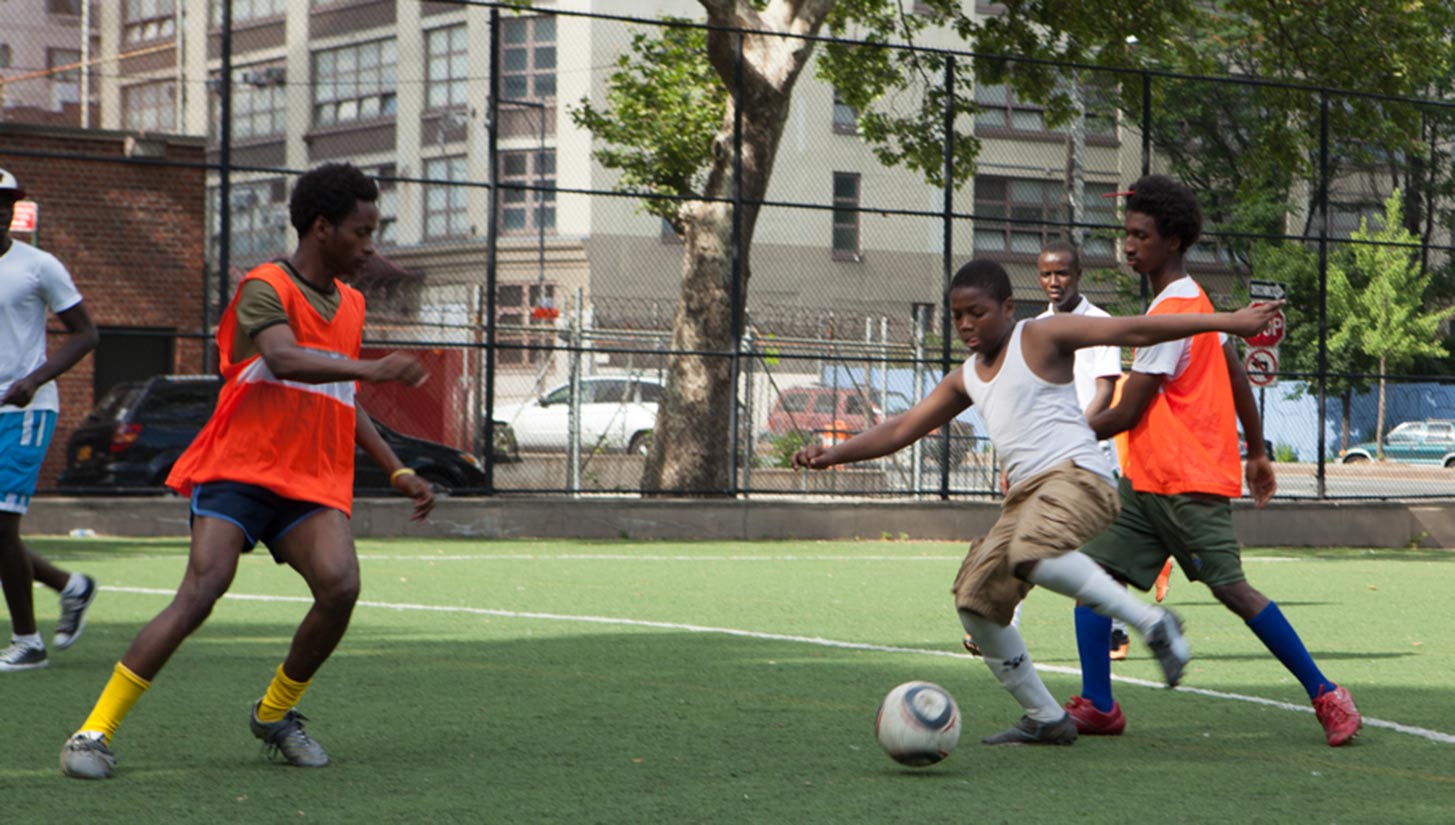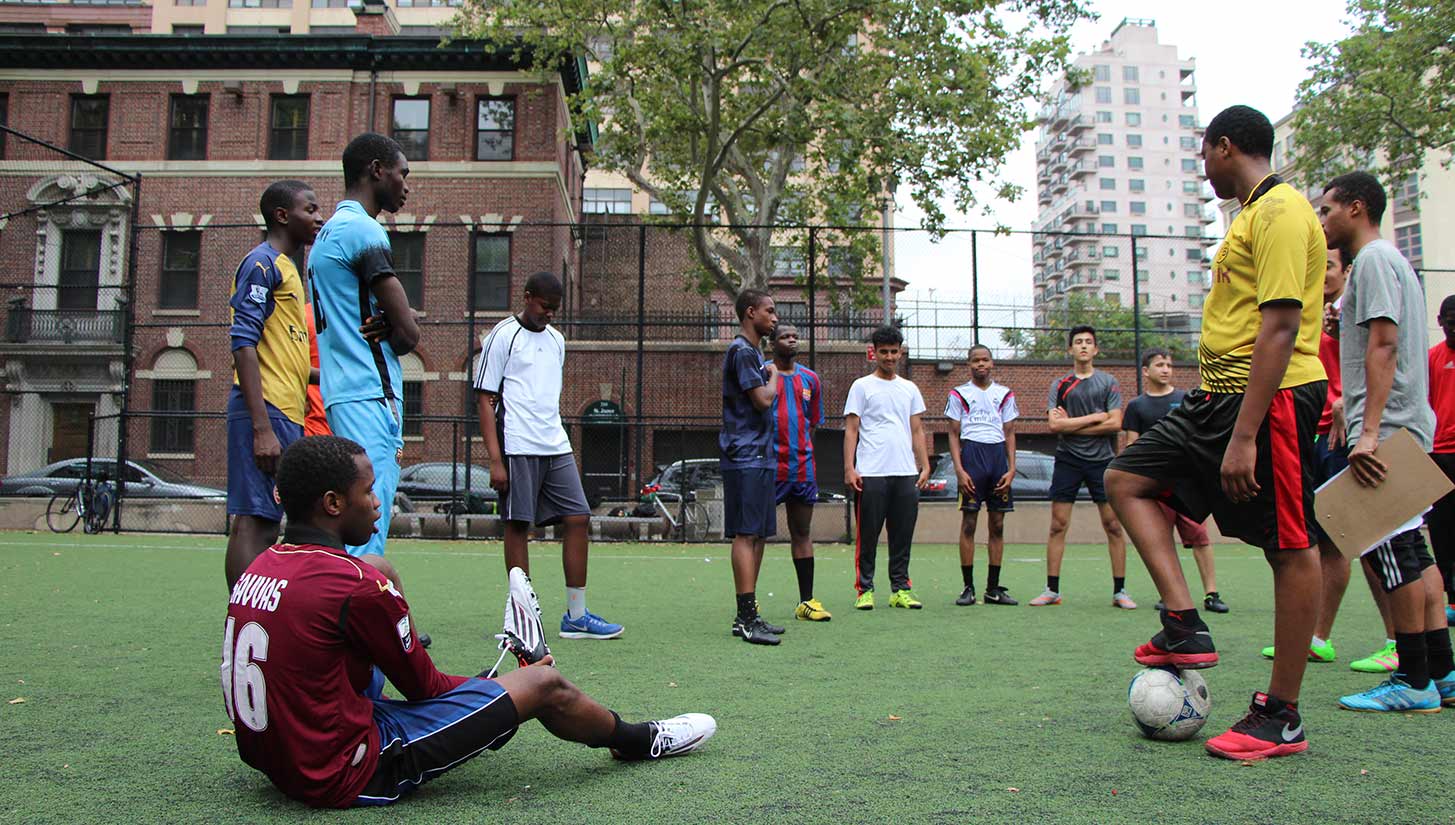 "We're very basic in the outcomes we want for our players," Herrera said. "We want them to be able to advocate for themselves whether in the classroom or in any situation. We want them to be civically engaged and help them be human beings that can adjust to anything in life. They've already faced so much. We'd like to help them continue to be resilient enough to be able to really effect change in their communities."
When RIFA started 10 years ago, they were under a different name and part of Soccer Without Borders and the International Rescue Committee. Although the three organizations had similar goals, after several years of working together Herrera said that RIFA wanted to structure itself a little differently so it could remain free for participants and stay volunteer-run.
RIFA became a 501c3 organization last March, and since then have been running the program themselves. Since the decision to go independent, RIFA has had more autonomy to sign up for tournaments and been able to make decisions on a much faster basis. Now, the New York City-based team represents over 10 nationalities and continues to grow.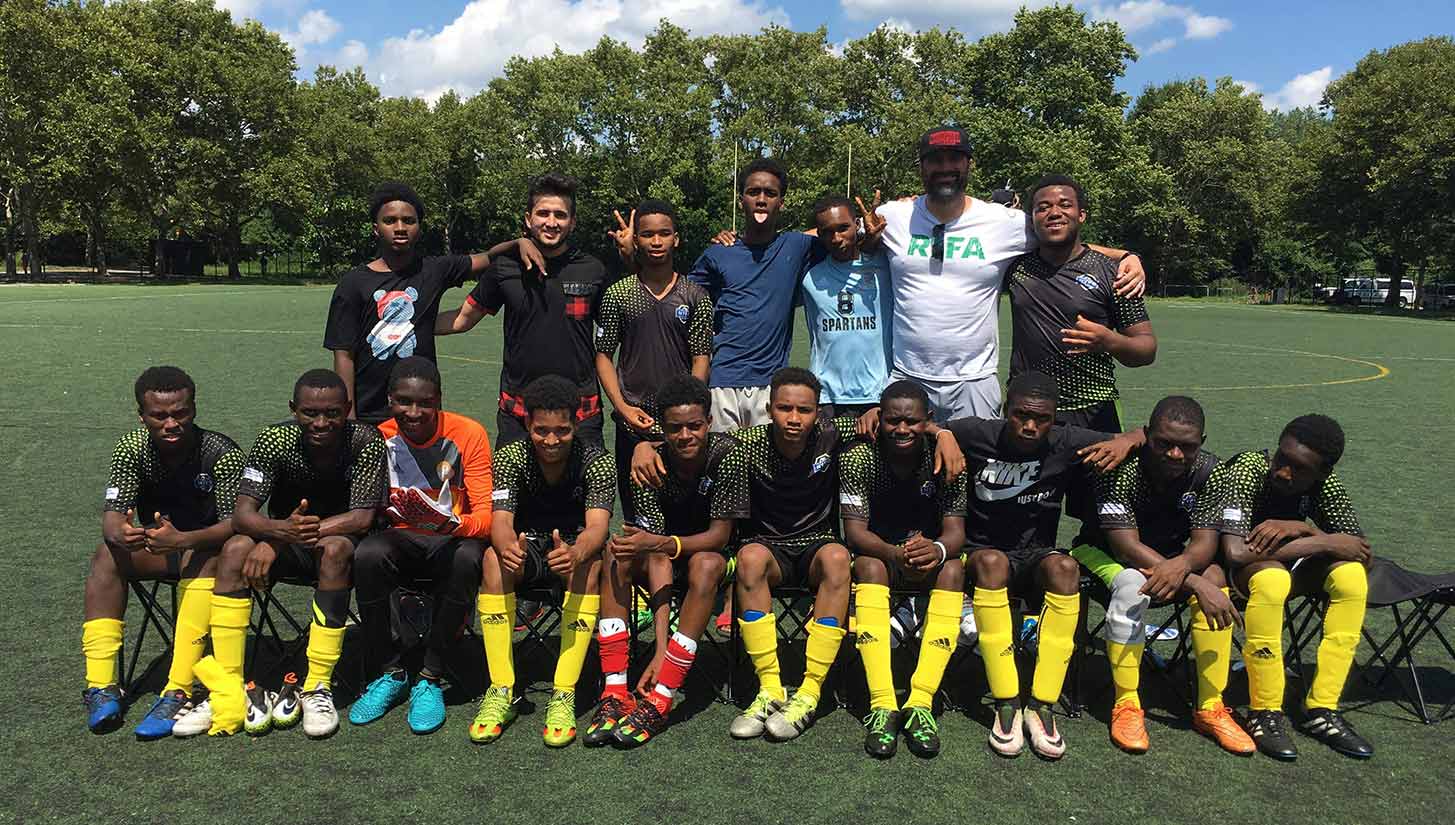 Through tournaments, pick up games, practices, and other community events, RIFA helps players come together to develop key skills and habits to make them leaders in their communities. On the organization's website, there is a concise mission statement with several goals and strategies outlined to help achieve their mission. Some of these goals include promoting healthy living, building support networks, community engagement and instilling a sense of accountability in each player. Herrera said every goal and strategy stems directly from the players.
They survey each player throughout the year, asking them why they come out, what they get out of it, and what they'd like to see in the future. By being so in tune with their team's needs, they are able to set realistic and meaningful goals year in and year out.
"We see that they really like the aspect of building a social network and meeting people from different countries," Herrera said. "They want to stay fit. Some of them even want to be pro athletes. We ask what they'd like to see happen for the next year, and for this year they actually said they want more discipline. We really take their suggestions seriously and want to make sure that we're making the kids happy and that the program is going in the direction that they want it to go."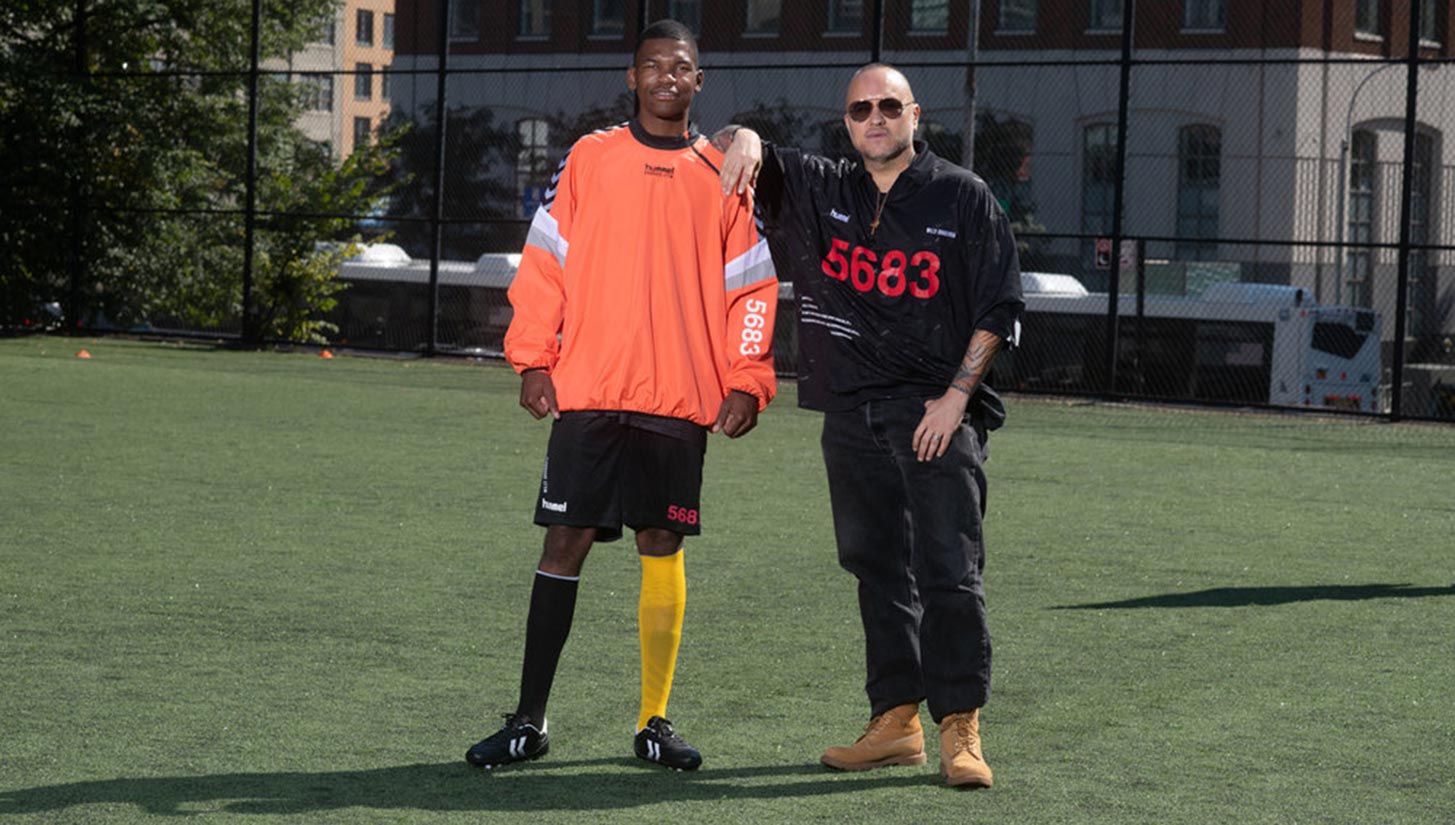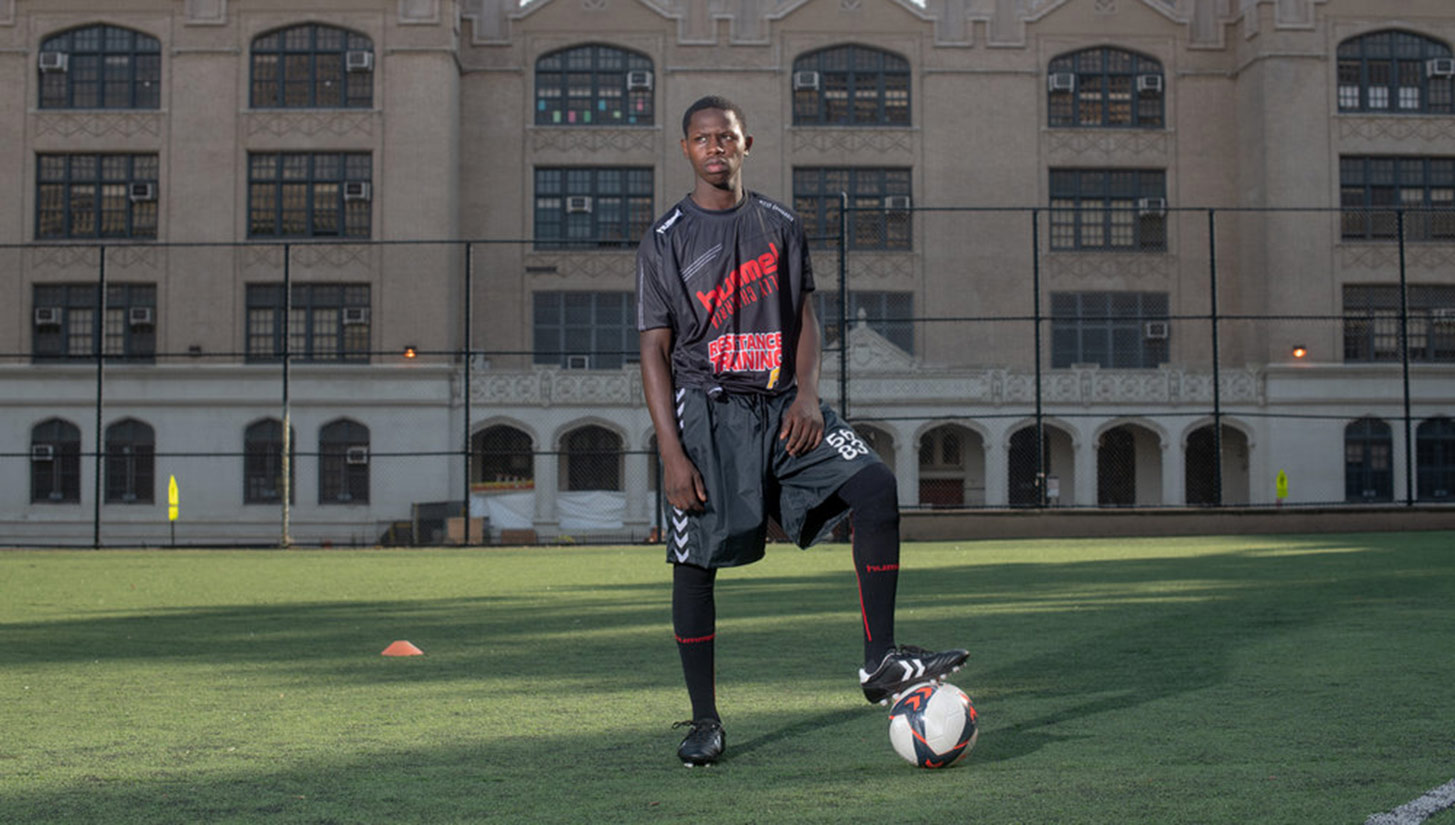 RIFA's growth and positive impact on the community has led to a partnership with Hummel, who with the help of acclaimed fashion designer Willy Chavarria provided RIFA with a set of stunning kits in November.
The kits further reinforce the players' identity, bringing them closer together and making them more involved with the team.
Martin Angus, RIFA's marketing director, said that it's been amazing to see changes in each player as they go through the program from season to season.
"I've witnessed a lot of will power, and I've seen them grow through their own self discipline and leadership," Angus said. "Many of these young boys arrive here from their respective home countries, and they're really shy and antisocial. They lack confidence, but once they step on the soccer field and are given opportunities to lead, I've watched so many of them bloom."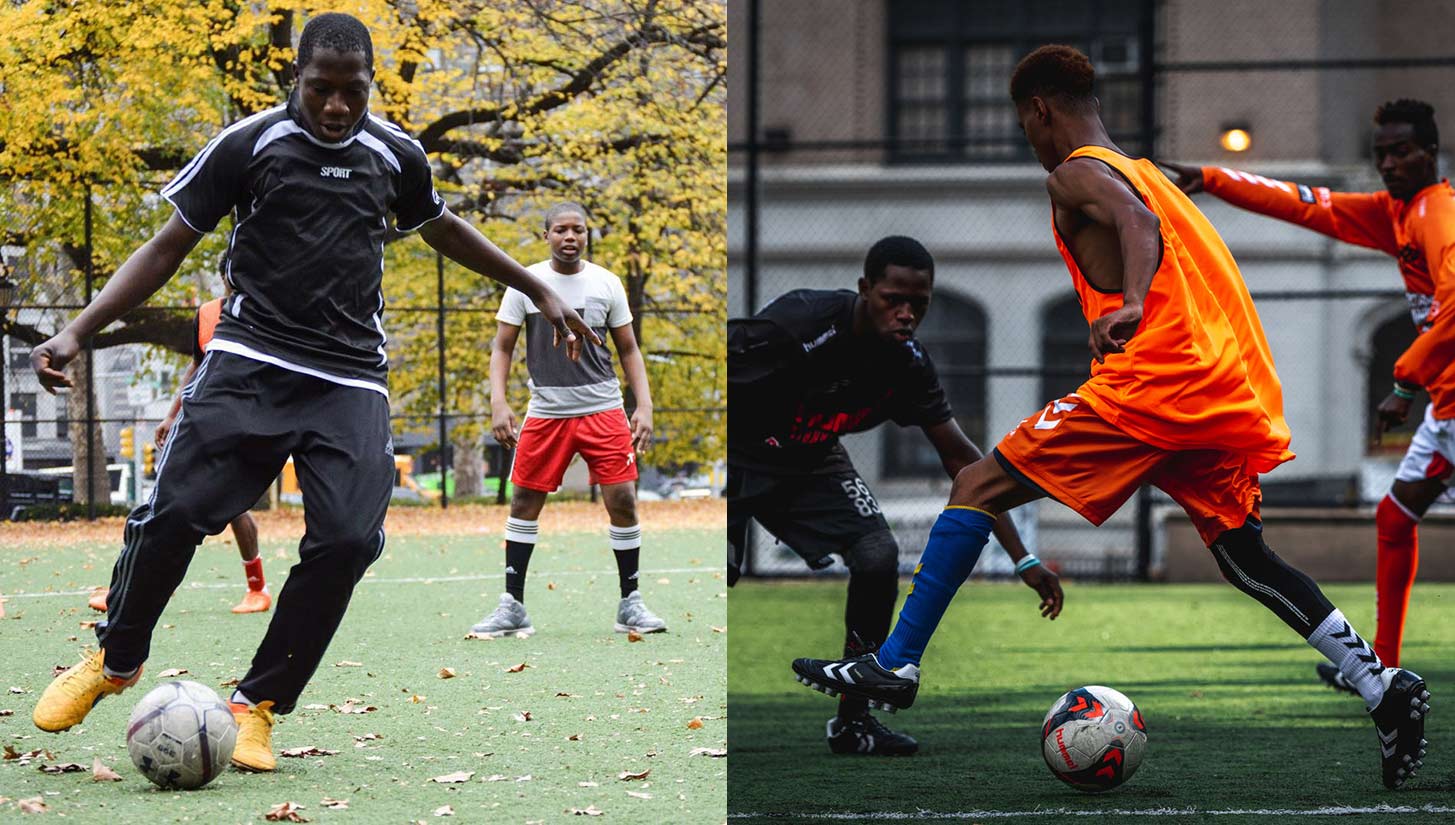 Leadership is an important aspect of RIFA, and the team aims to build up a group of leaders so that the organization can continue to grow and stay strong. Herrera said he would love for some of the longtime players to eventually run the organization themselves. With a little guidance, Herrera imagines that to be a possibility in the next five years. In the meantime, he focuses on community engagement with the soccer team and finds that the sport itself harbors a unique community for the boys to grow.
"You don't need really any equipment," Herrera said. "It's the accessibility of it that's great. It's so easy to just pick up a ball and play. That and the fact that it's played everywhere around the world helps the kids come together even though they speak different languages and come from different countries. We might have 10 different languages that could be spoken in just one practice and the kids really like that. They like meeting new people from so many backgrounds."
Mahmoud Wagana, a RIFA player who came from Egypt said he found support through the organization. His experience, he said, has been very positive both as a soccer player and as someone new to the United States.
"A lot of people told me that I will never be good in life, but now I'm good at it and I know how to act in every situation in life," Wagana said. "My favorite part is that we all give motivation to each other, and we never put our heads down or give up. We always try harder and we are one family. The most important thing is that [RIFA] gives you a chance to say opinions about ideas in your mind, and they can teach you other stuff about soccer."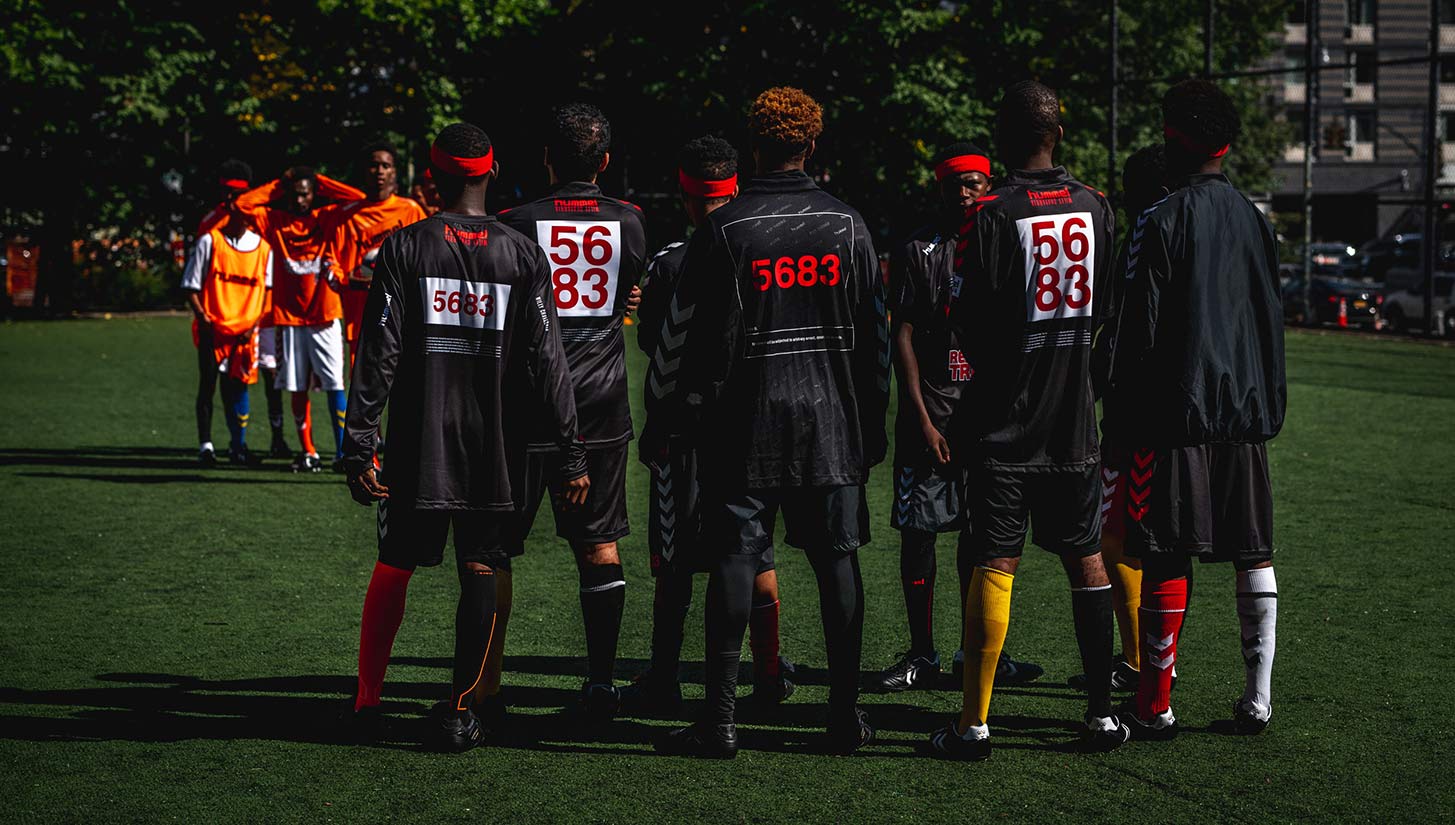 Over the next few years, RIFA aims to expand steadily through partnerships and collaborations. In addition to Hummel, RIFA has recently partnered up with a Lady Inter-United, a women's team in their community for immigrant women, with the hopes of having a full girls' program in the future. Through continuous expansions and growth, Herrera said the organization's main goal will always be to empower its players and keep their ideas and opinions in mind.
Stay up to date with RIFA's growth and expansion by following them on Instagram.