More than just an updated silhouette, the PUMA ULTRA 1.3 comes in both a unisex and women-specific fit, a first from the brand. We were in attendance at last week's reveal event, getting the inside scoop on the new features and design from brand executives and pro players themselves. 
On July 15, PUMA unveiled the new ULTRA 1.3, blazing a trail in ways that go beyond just showing off a stylish, speed-driven boot in the process.
With their "Faster Football" movement aimed at breaking down barriers and pushing the game forward into a new era of football, the ULTRA 1.3 marks a significant milestone for PUMA. It's the first boot the brand will offer in both a unisex and women-specific fit.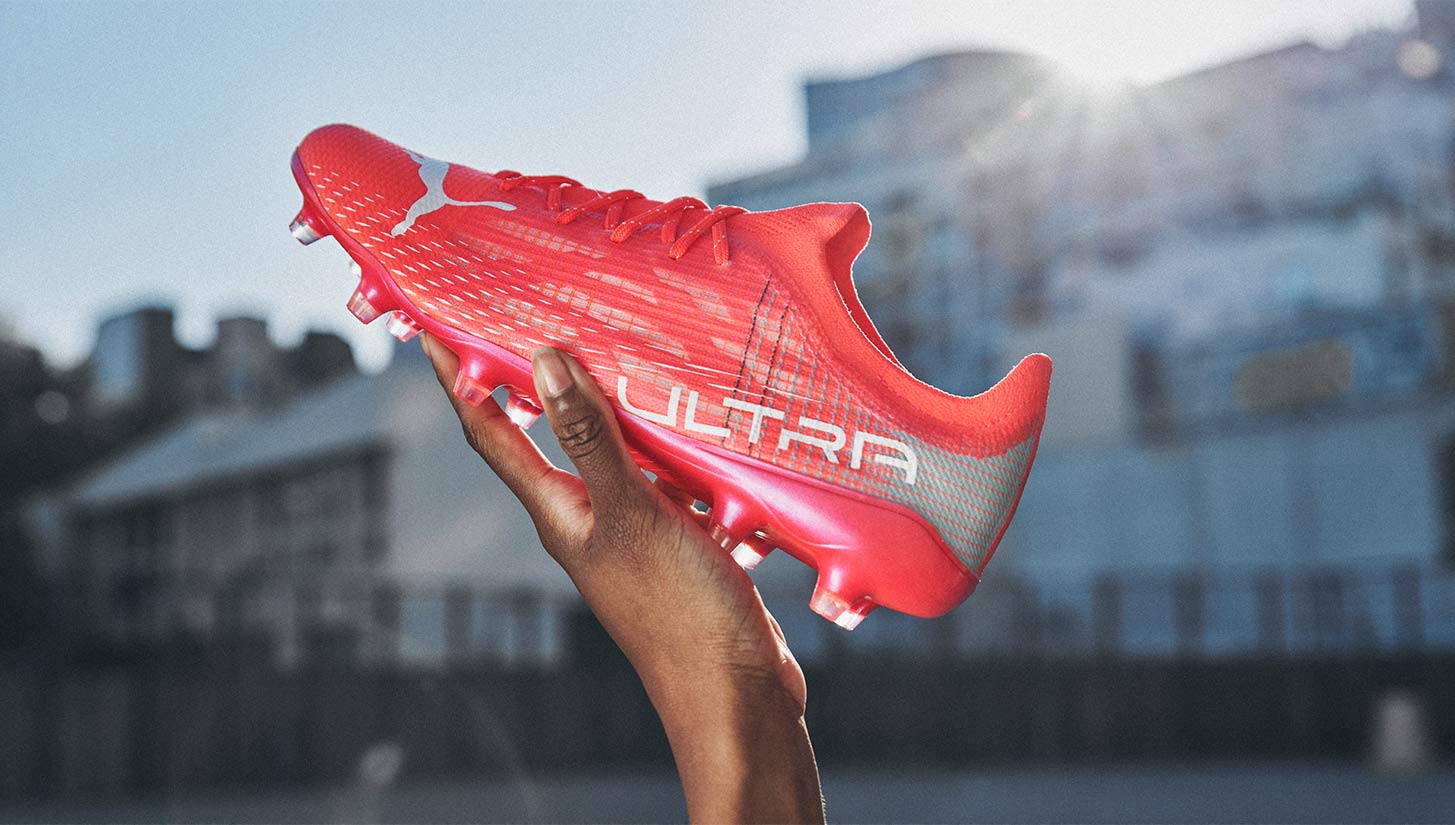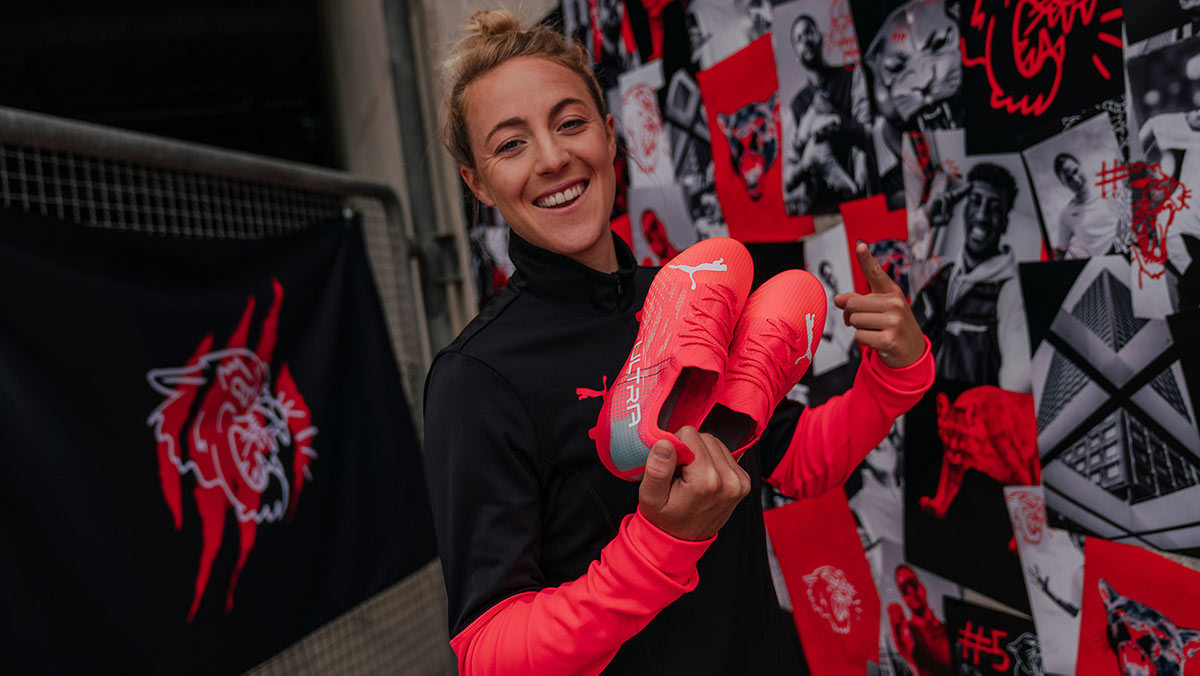 The decision to offer these new specific fits now sets a new precedent at PUMA, as they intend to expand on their product line to accommodate anyone interested in playing football.
"Faster Football is about driving positive change in football, faster," said PUMA team sport general manager Matthias Bäumer in a press release. "We will continue to offer a women-specific fit, along with our unisex fit, giving our athletes the tools to perform at their highest level. We understand the needs are different when it comes to fit for male and female athletes; therefore, we want to take progressive action to satisfy these differences."
This isn't the first time we've seen PUMA look to be more inclusive in its football announcements. In May, the brand revealed the new AC Milan kit through the club's women's side in what was a groundbreaking move. No major club had debuted their kit through the women's team before.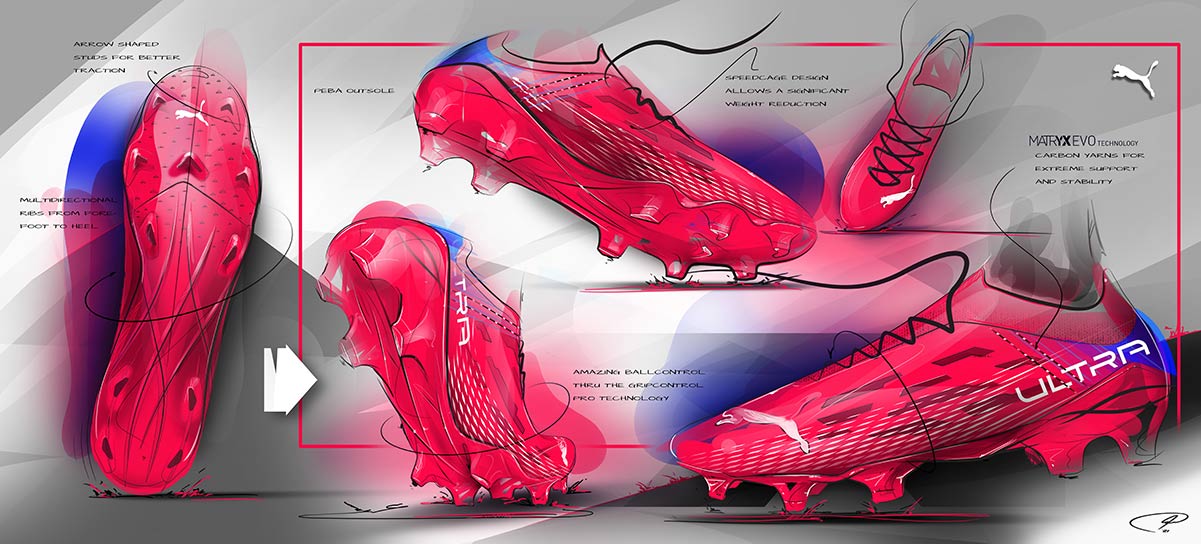 As for the ULTRA 1.3, its design is focused all around two things: straight-line speed and explosive acceleration. Coming in at 158 grams for a women's size 8, the boot is lighter than a smartphone and designed to give the wearer a boost in their acceleration on the pitch. Cut-out transparent windows in the midfoot reduces weight, while a re-engineered woven upper and brand new SPEEDCAGE ensures that the boot doesn't sacrifice any support.
To best accommodate female players, PUMA based their research on the differences between the female and male foot anatomy, with the women's edition seeing noticeable design differences from the unisex boot.
"The women's edition features a regular to narrow silhouette shape, a lower instep, reduced midfoot volume, and conical studs," said Lilly Cocks, PUMA senior developer for team sport footwear in a press release. "By removing more volume from the upper, we have created a boot that is more tailored to the anatomical shape of the female foot."
The unisex edition also has its share of unique design traits. It features a lightweight PEBA SpeedUnit outsole infused with running spike DNA for lightning-fast acceleration.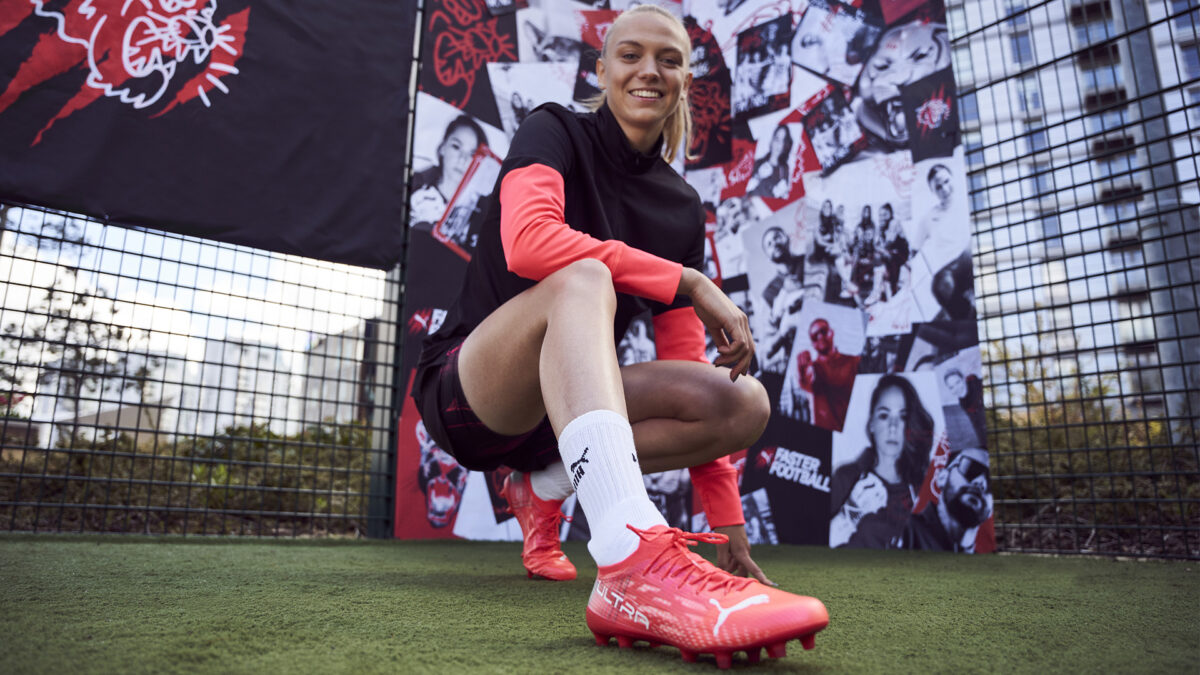 During the showcase, PUMA brought out Norwich City midfielder Todd Cantwell and Manchester City defender Esme Morgan to discuss their thoughts on PUMA's latest boot. Morgan also touched on the magnitude of this type of release and its impact on women's soccer.
"I think it's huge that such a huge brand is committing to the growth of the women's game and helping to develop female athletes," Morgan said. "Because as more people want to watch us, we want to put out a better product to have the standard of the game keep improving. I think it's really exciting for young girls to look and see that a brand like PUMA is making women-specific boots."
In a breakout season that saw her record a Wembley appearance, a Champions League debut, her first City goal and her first national team call-up, the 20-year-old Morgan is finding herself excelling in a prosperous era of professional women's soccer that could be huge in creating more opportunities for future generations.
"I think to be able to have role models who can make a living out of playing football professionally is really important for young girls because it makes the dream seem like it's realistic and within reach," Morgan said. "It's definitely important for girls to be able to see that whatever they want to achieve is possible."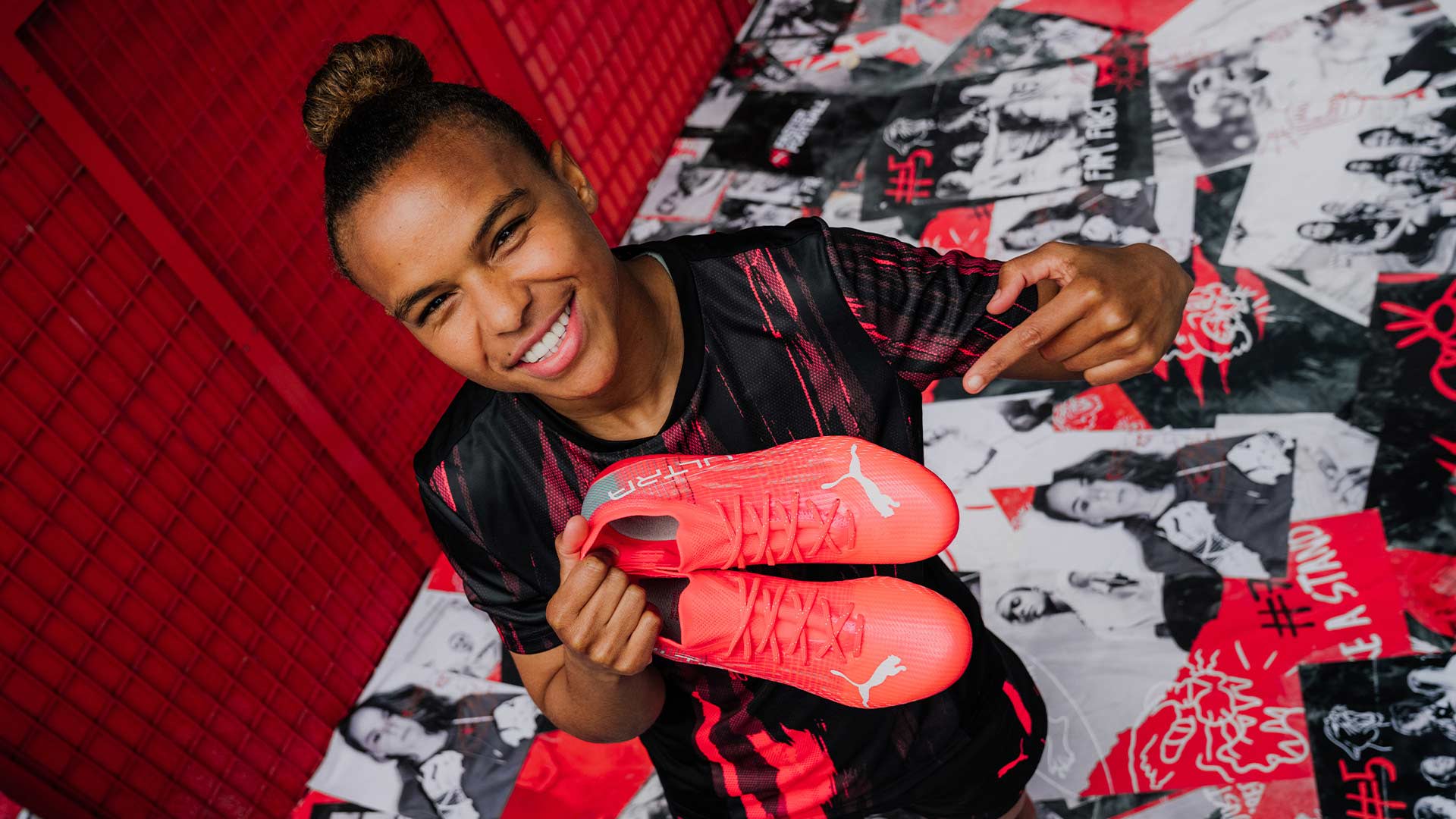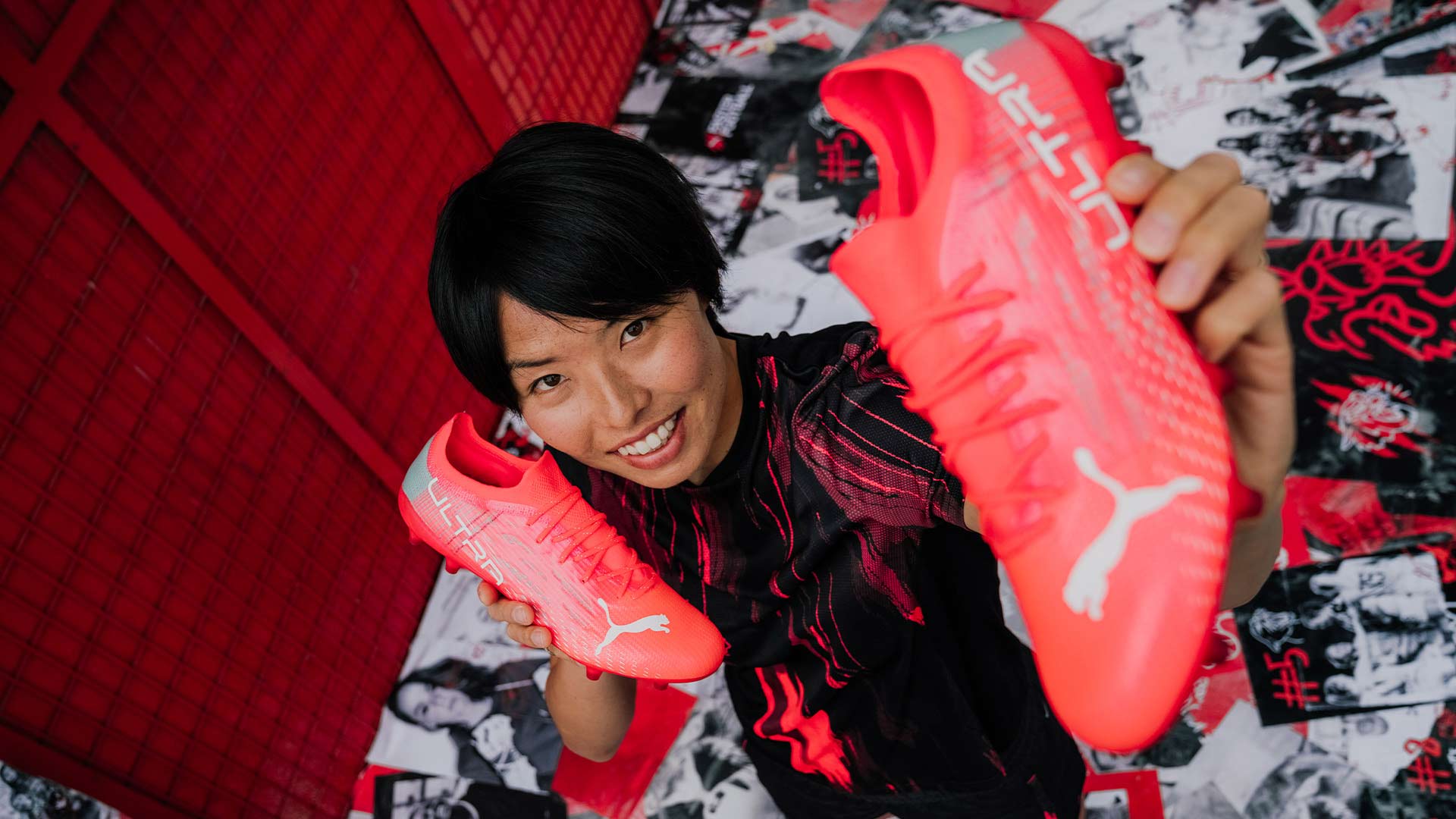 With PUMA athletes like Antoine Griezmann, Kingsley Coman, Sergio Agüero, Nikita Parris and Eugénie Le Sommer wearing the new ULTRA, PUMA hopes to inspire new generations of footballers while pushing the game past the boundaries that have been set for decades. It's a bold and admirable move from PUMA, and with a successful run from the ULTRA 1.3, stories like this will soon become commonplace.
The global in-store release date for the ULTRA 1.3 is July 22 in PUMA stores and at leading football retailers worldwide.