We're finally here. The last group in our quest to identify the greatest World Cup kits worn by every nation competing in Qatar, we examine the kit histories of Ghana, Uruguay, Portugal, and South Korea. 
The World Cup is finally under way, just in time for our series that examines the best kits ever worn on the biggest stage to conclude. The final group to go under our microscope features Ghana, Uruguay, Portugal, and South Korea, four nations with an interesting mix of both simple and complex designs that work on varying levels.
Ghana: 2022 Home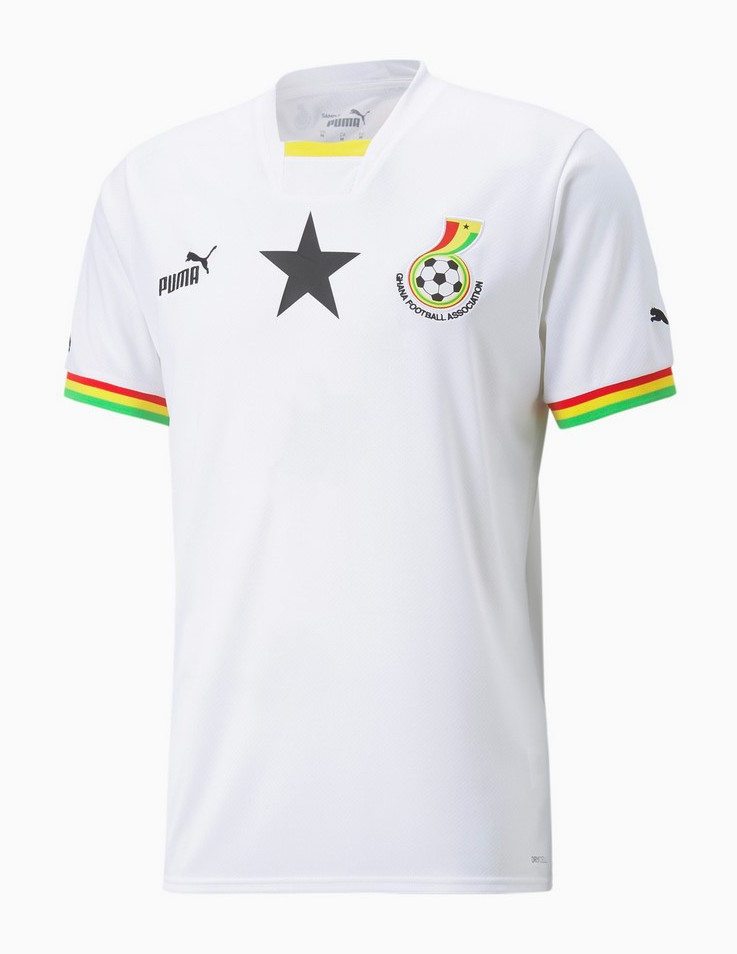 The team with the least amount of World Cup experience in this group, it was truly slim pickings when it comes to Ghana's World Cup kits. Unfortunately, some of the nation's best jerseys were worn outside of World Cup years, and the ones they wore when they qualified in 2010 and 2014 were just OK. That leaves us with 2022 and PUMA's controversial template. With a unique collar and some pretty interesting details, the 2022 Ghana home kit is simple in the best way.
Uruguay: 1990 Home
A nation that has consistently punched above its weight class in terms of population-to-world-class-footballer ratio, the same can't really be said about Uruguay's kits. Despite having a cheat code color scheme in powder blue, besides a few outliers, most of Uruguay's shirts have been inoffensive yet unspectacular.
An exception to the rule has to be the two-time World Cup winner's home shirt from 1990, which, again, is simplicity at its finest. A thick white v-neck collar paired with the iconic powder blue and subtle stripe pattern is a winner in every measurable possible, and it's a shame we don't get a consistent output of bangers from La Celeste. 
Portugal: 1986 Away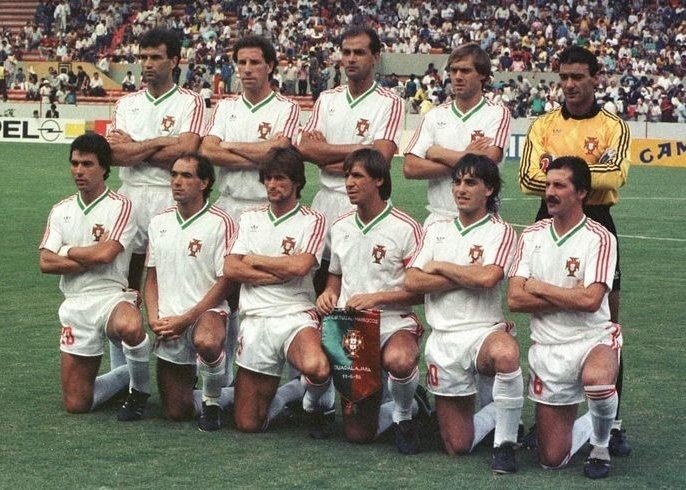 Apologies to the CR7 army, but the best Portugal World Cup kit was not worn by Cristiano Ronaldo. While he did don a few stunners in his time, none come close to the away shirt from 1986.
If you're sensing a pattern here, you're not wrong — despite what many will try to sell you, it's often the simplest kits that become the most timeless. The green v-neck with subtle all-over pattern over the white body are just enough details to take the design from plain to spectacular.
South Korea: 2002 Away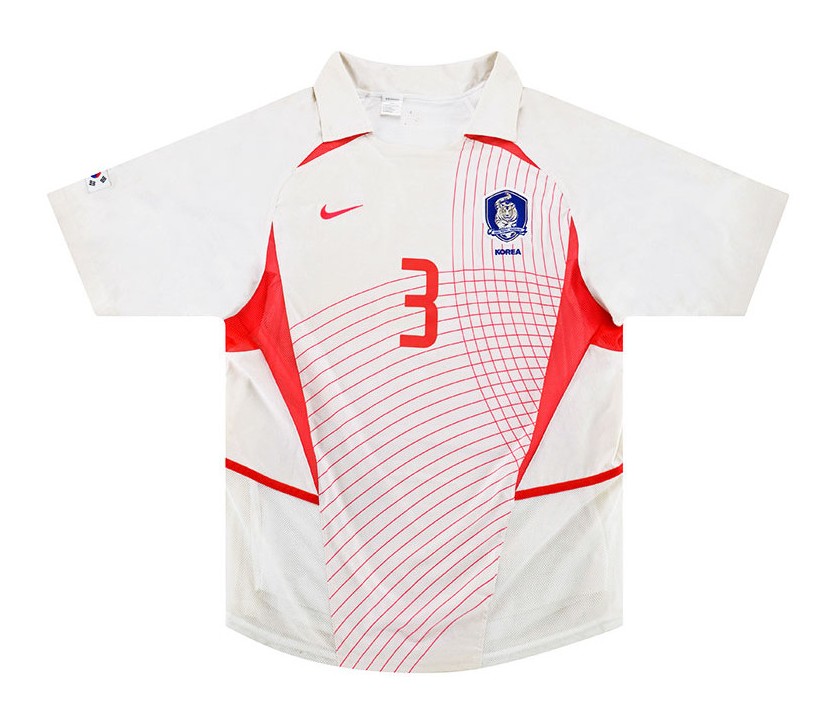 OK, forget everything I said about simplicity, this is maximalism done right.
South Korea has become known for its outlandish kits — from more recent numbers including the "bus bench" 2022 and "white tiger" 2020 to various eye-popping designs from the '90s and early 2000s like the '02 away.
The polo collar, iconic Nike template design, and wild semicircle pattern is a tantalizing combination that makes for one of the best shirts worn by a nation known for its kit closet.