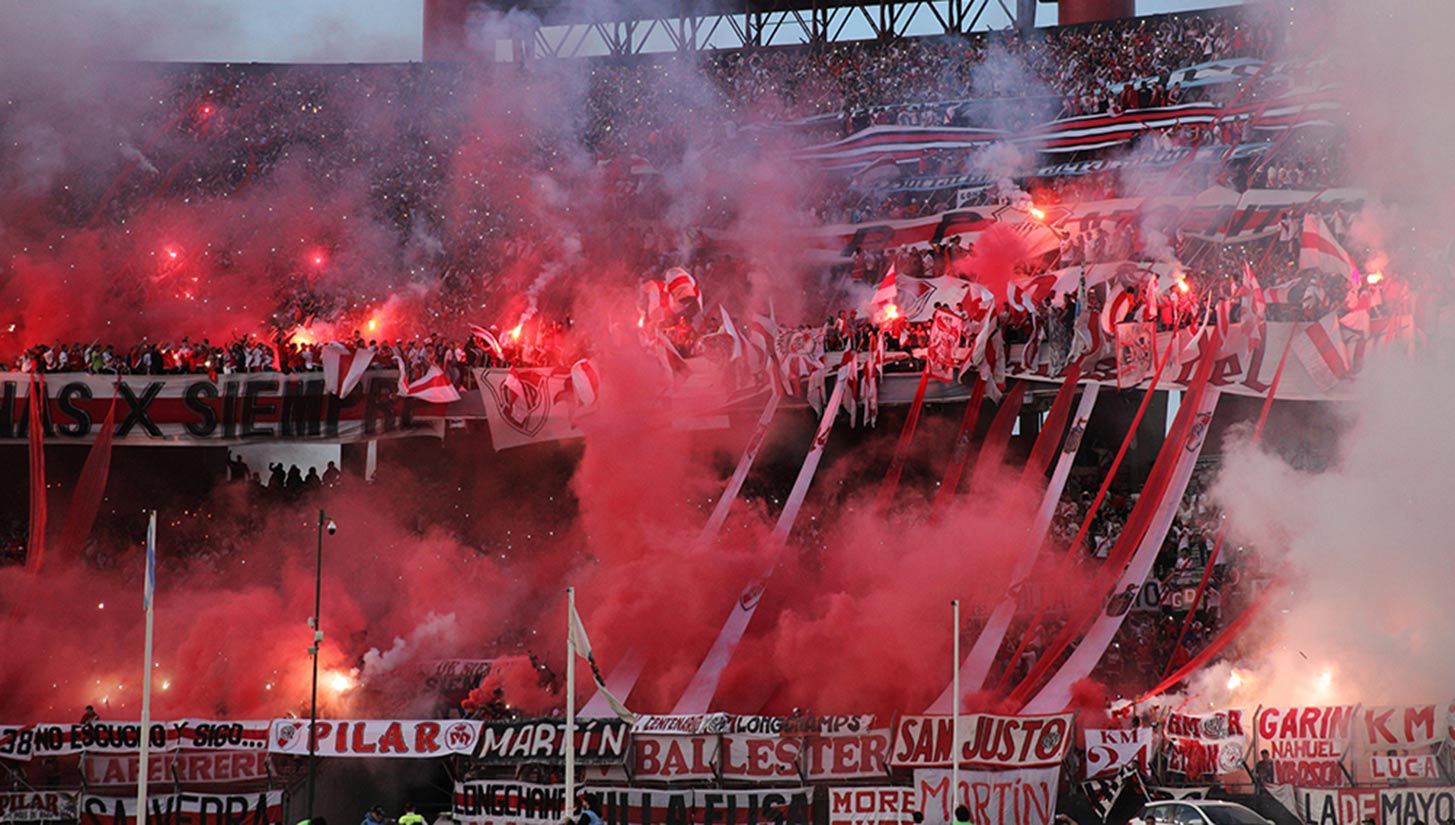 A lifelong River Plate fan, photographer Federico Peretti has captured some of the club's most iconic moments in recent memory. We get a look behind his passion for the game and eye for detail that sets him apart from his peers.
"You know, football for me, it's about photography," Federico Peretti says. "From my point of view, I cover what I live as a fan of River Plate. That's the closest way I could get onto a football pitch. I live for football at the Estadio Monumental."
Peretti has been a River Plate fan his entire life. Growing up 10 blocks from the famous El Monumental stadium, he didn't really have much of a choice. As a kid, before the era of live-streamed matches, Peretti followed his club through his radio and the foolproof El Monumental roar that followed each River goal.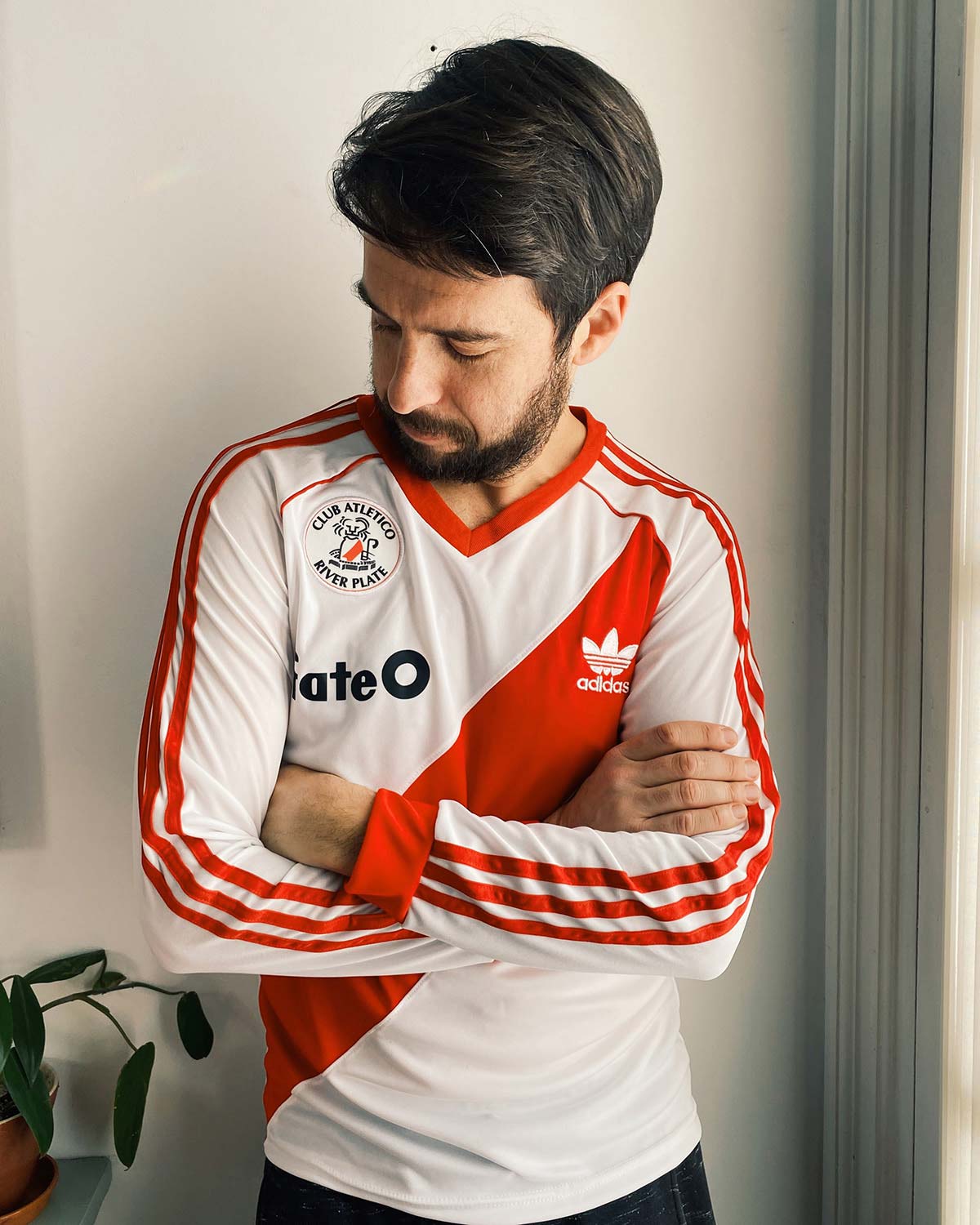 He now has a professional relationship with River Plate, and he's covered a countless amount of matches both domestically and abroad. But like all long journeys, Peretti's beginning is far from where he is today.
"Football wasn't really my job — I started photography in football as a hobby," Peretti said. "I remember buying a magazine centered on the lower Argentine divisions — the real football — when I realized to focus my humble camera on football outside of the mainstream games.
"I started touring the country and the city of Buenos Aires, attending games that weren't on television. It was the president of the club who let me get in, and the referees permitted me to take photos on the pitch after a chat and giving them a couple of mags. No one was doing that, and this is how my documentary El Otro Fútbol (The Other Football) was born."
Fede is a friendly guy, the kind of football fan who you enjoy listening to stories from. And he has all kinds. Peretti has covered River Plate games everywhere the Argentine side has played, from countryside stadiums to Tokyo for the Clubs World Cup in 2015. Though he aims to put his eyes on what's going on in the game, Peretti never turns his back from what's happening in the stands either. This is how you can understand the majority of his photos. He is a River fan, and he has a camera with him.
On Instagram, Peretti tries to tell the story behind each frame and explain his sensations at the moment he shot each picture. In football, especially in Argentina, everything has a meaning, a reason to be, and needs to be explained. This is the job of Federico Peretti.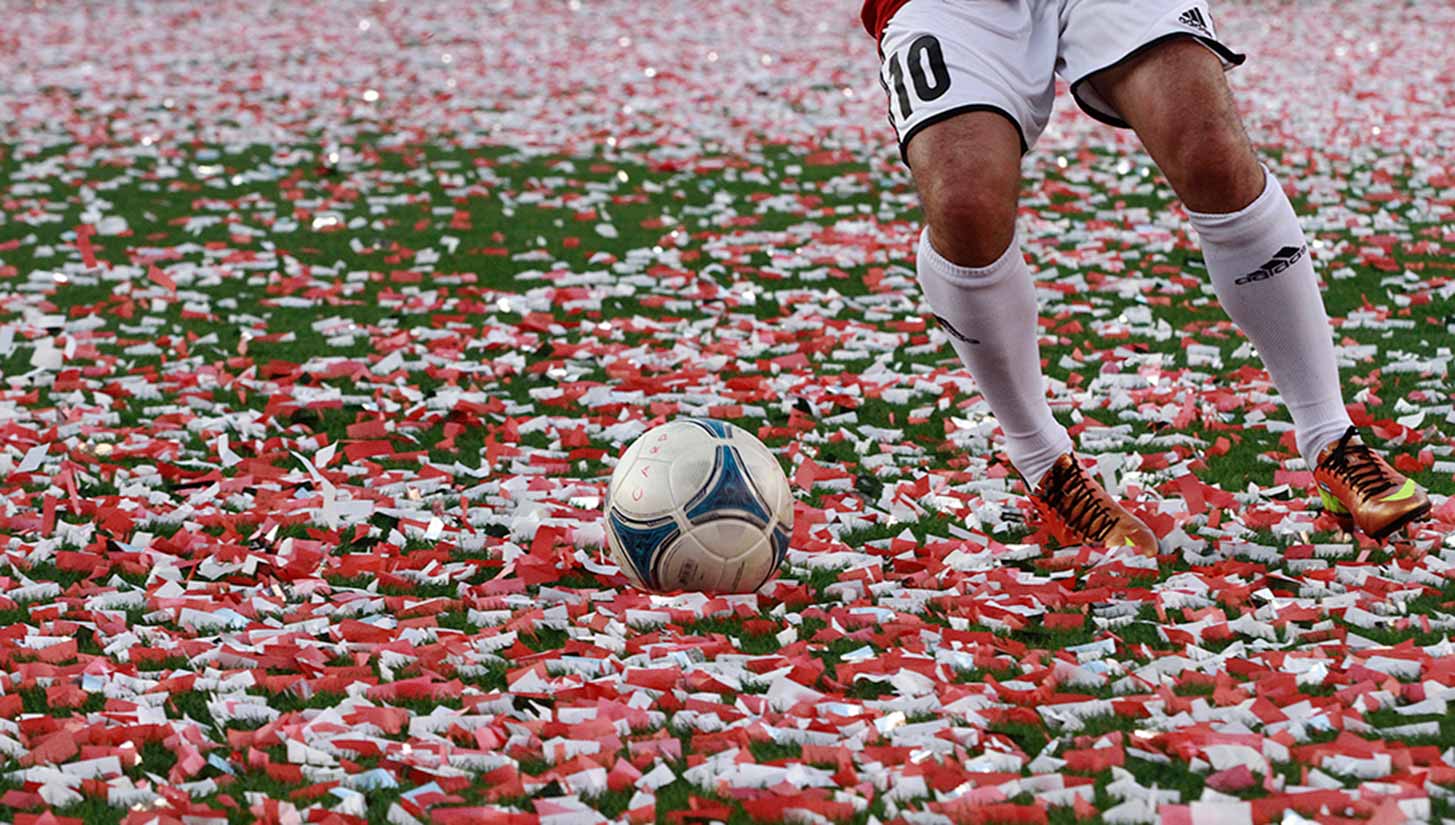 After covering the lower levels of Argentine football, Peretti was eventually licensed by the country's graphic reporters association. He began covering River Plate games via Pagina Millionaria — which represented a dream coming true.
"I remember talking with my grandad, I told him that one day I would be there, in the stadium," Peretti says with a smile. "This is how I understand football. It's all about photography."
Every day, Peretti receives many messages on social media from River fans who appreciate his work and he goes out of his way to make sure he replies.
"They love it when I reply to a DM," Peretti said. "They can't believe that you are responding to them. It reminds me of traveling around the country for the documentary about River Plate, Esos Colores Que Llevás (Those Colors You Live With). We visited distant towns and the people felt that the club was approaching them. They felt closer from the Estadio Monumental because we were bringing a piece of our history directly to them."
Federico gets closer to the action than most. His camera communicates the whole context of the scenes he captures. With River Plate's manager, Marcelo Gallardo, you can see the existing complicity between photographer and target.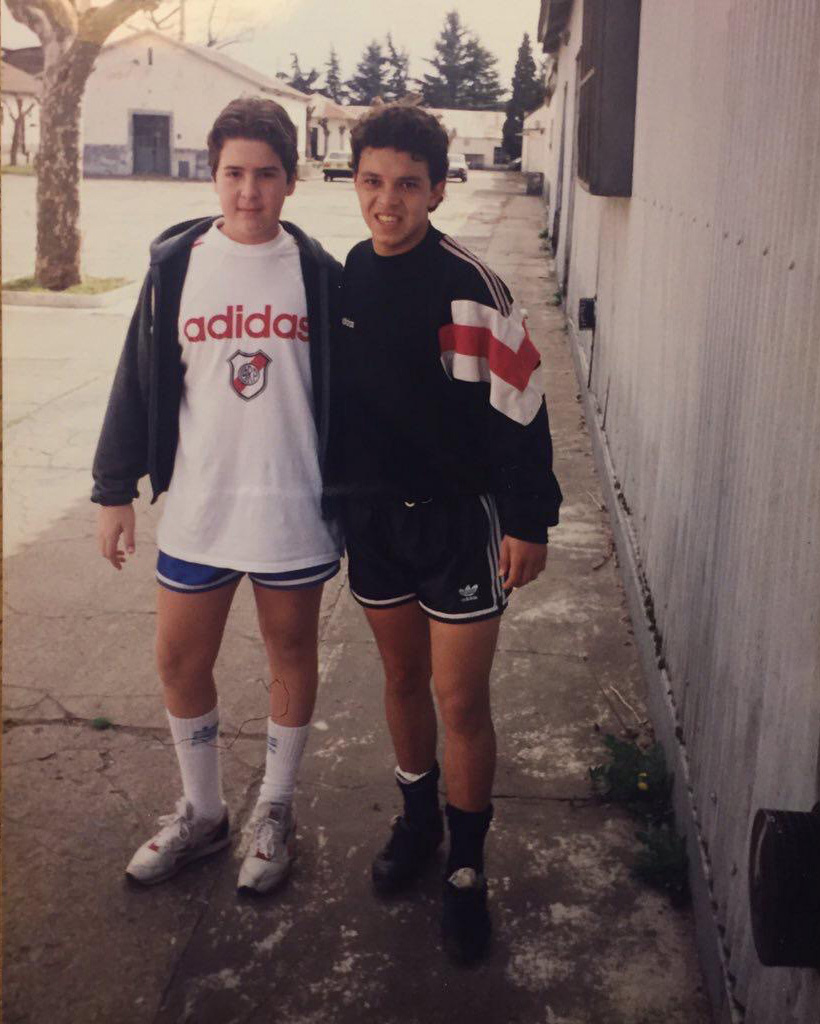 "I was 13 in a photo with a very young Gallardo when he started with River," Peretti said. "It's an iconic photo for me. When Marcelo Gallardo was coaching Nacional Club de Football from Uruguay, I went to Montevideo to attend to the Clásico between Nacional and Peñarol at the Estadio Centenario. That was an incredible game with a last-minute winner by Nacional.
"Then, I've been very close to him on many occasions at River. But one day, not during a football game, we met at a publicity event and he greeted me with, 'Bye, Federico.' I was out of my mind. I couldn't believe he already knew my name and what I was doing."
If there is a plot point in Peretti's career, it is the Superclásico during the 2018 Copa Libertadores Final, perhaps the most important game of the club's history. A crucial first leg at Boca Juniors' iconic stadium, Peretti put his target on what he was feeling as a fan. Two photos went viral — River's playmaker 'Pity' Martínez looking defiantly to Boca fans during the entrance, and Lucas Pratto's equalizing celebration just one minute after Boca took the lead. That moment is eternal in Peretti's career.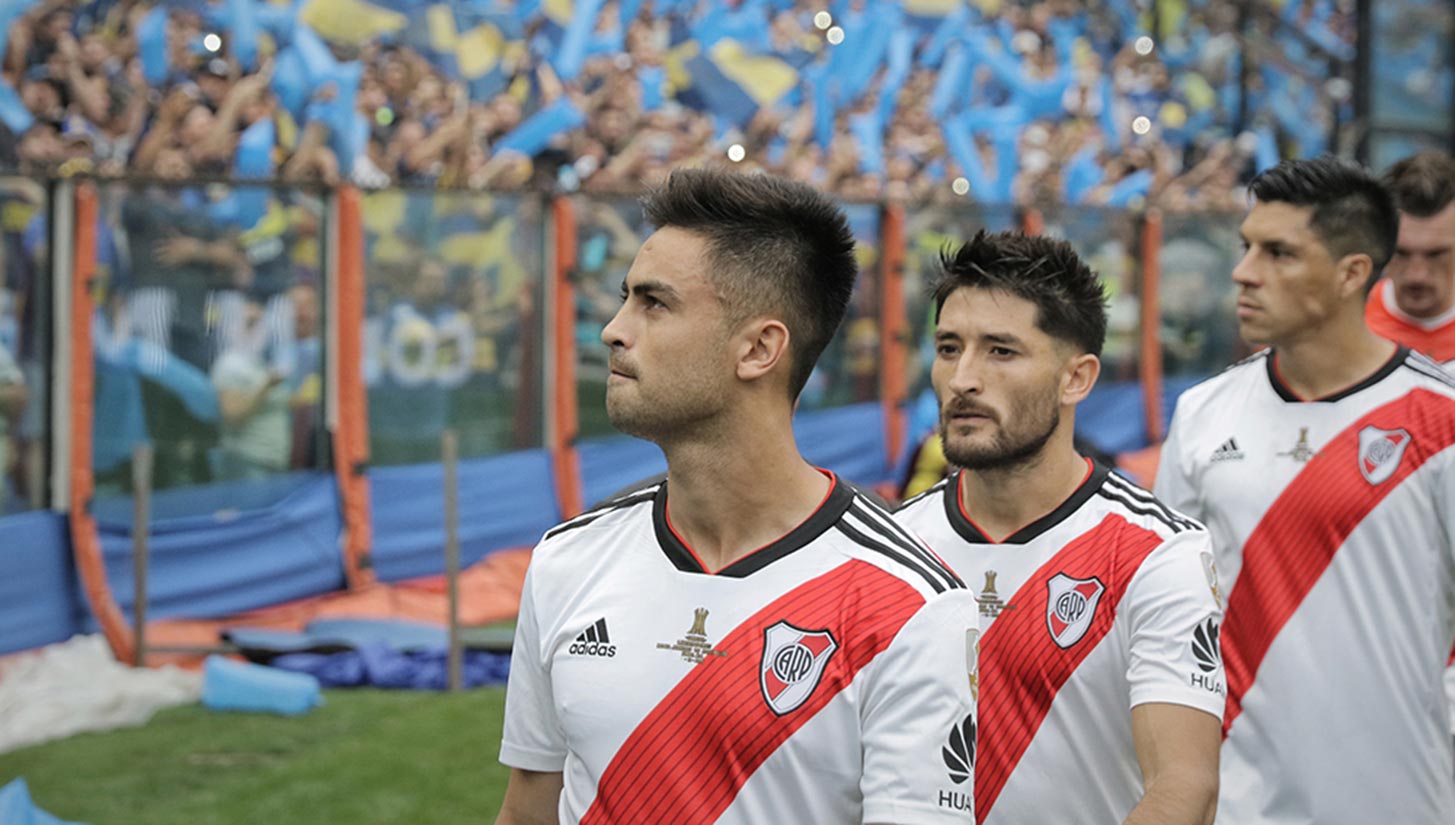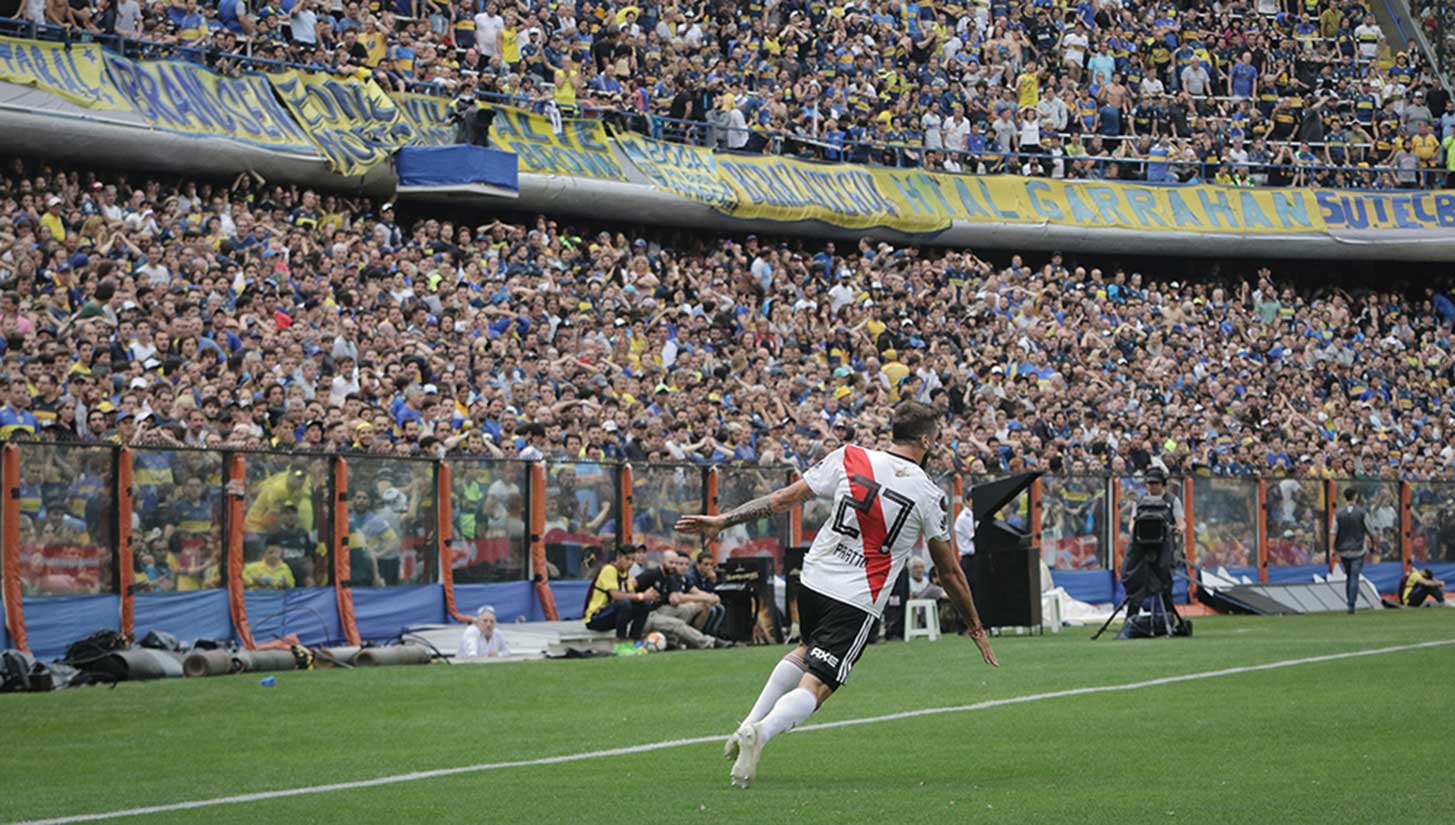 "I've started selling my photos framed because of the number of petitions by the fans," he said. "And this is the best seller for sure. I have the photo of Pratto celebrating the goal looking directly to the camera, like the 10 photographers next to me. But the context [of the other photo] was so unique, with a blue and yellow wall of people with hands on their head complaining and Lucas Pratto mental celebrating the goal.
"You know what? Photos take me to that second, the exact sensations I felt. We draw that game and, finally, we won the Libertadores. But if we didn't draw that game, despite winning the title at the end, the photo wouldn't signify the same. It's not the best photo if you look at it. But the context is what really matters here. In that exact moment, I knew we won the Copa Libertadores."
After the chat with this Argentinian photographer, I realized that this is the story of a football fan who lived the dream of being on the pitch not with boots, but a camera instead.
Images courtesy of Federico Peretti. Be sure to follow him on Instagram for more of his work.