The journeyman's journeyman, Kevin-Prince Boateng has one of the most interesting career arcs in all of football. We retrace his steps to examine his transformation from promising young prospect to a wily yet oft-misunderstood veteran. 
In the contemporary world, the idea of a nomadic existence has been romanticized beyond belief. People everywhere yearn to hop from location to location without a tether to the responsibilities of the outside world. Maybe we feel like this life is the only way to escape from the incessant pressures of society.
Football, much like real life, has people that follow different lifestyle choices. You have the players that find a team they love, and can't imagine playing anywhere else (eg. Francesco Totti). You have the players that move around occasionally, often for a "new challenge" (eg. Cristiano Ronaldo). And finally, you have the players that for some reason seem to call a new club home every few years. Whether it be an interest in travel or a difficulty fitting into team dynamics, these players know change better than they know their spouses.
If I asked you to think of a player that fits the description of a footballing nomad, you would probably say Zlatan Ibrahimovic, as his story and successes are well documented. But another player that has been in and out of the spotlight is Kevin-Prince Boateng. As if it wasn't enough to have played for 13 clubs in as many years, Boateng has also switched his national team allegiance from Germany to Ghana.
Boateng has played for a wide variety of clubs, from AC Milan in the Champions League at his peak to his current club, Italian Serie B side AC Monza. On paper, Boateng's bouncing around reads like a lower-division player moving from league to league. But he is no perennial second tier player, and it's incredibly rare to see a footballer of his quality shift clubs so often. This is an exploration of one of football's truest nomads, Kevin-Prince Boateng.
Hertha Berlin (2005-07)
The Boateng brothers during their time at Hertha BSC.
Boateng joined Hertha Berlin's youth academy at the age of 7 and would eventually get promoted to the first-team as a standout youth product. His time at Hertha would be his longest spell at any club (if you include his time at the youth academy), and he also proved to be an exciting young product, scoring five goals and creating nine assists. His success at Hertha alongside his half-brother Jerome set him up for a bright future and a large transfer move, which he secured after just two full senior seasons.
Tottenham Hotspur (2007-09)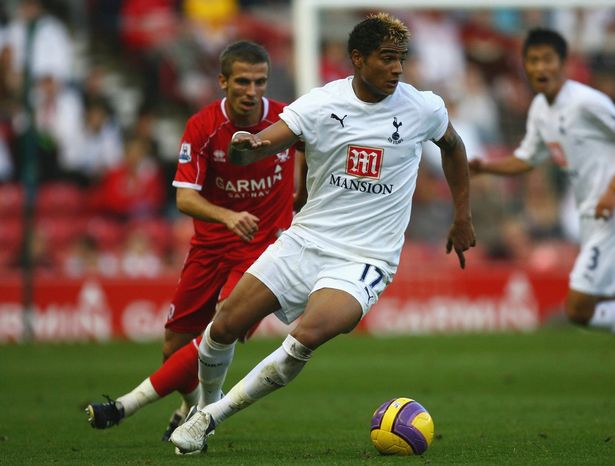 Boateng's time at White Hart Lane will surely be one that he, along with many Spurs fans, will want to put behind them. Signed as a promising young talent, Boateng was unable to find regular minutes for Tottenham, which he later admitted was due to a lack of work ethic. He would play one-and-a-half seasons for the club with only an assist to his name (and relief that social media didn't exist yet to proclaim him as the next wunderkind-turned-flop) before departing on loan to Borussia Dortmund.
Borussia Dortmund (2009)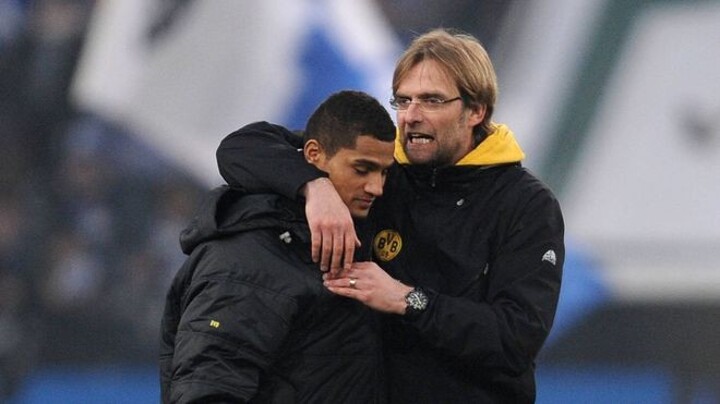 Boateng's time at Dortmund was relatively successful for only playing half a season, and then-manager Jürgen Klopp wanted to sign Boateng permanently. However, the deal didn't go through due to financial differences between Tottenham and Dortmund. The fact that Klopp, who has a discerning eye for quality, wanted to sign Boateng on a permanent deal is a testament to his talent, and perhaps the current Liverpool manager could've gotten the best out of the mercurial Ghanaian midfielder.
Portsmouth (2009-10)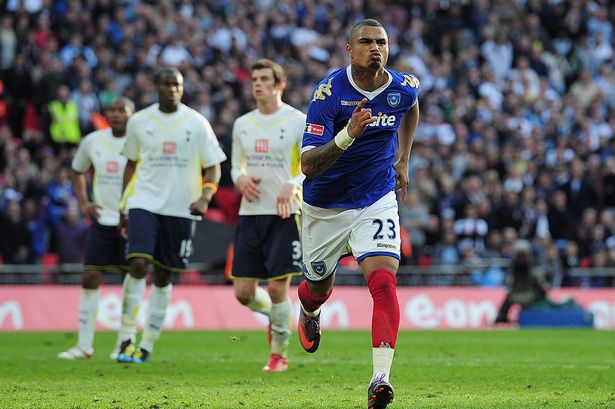 After the Dortmund deal fell through, Tottenham had to look elsewhere to find a suitor for Boateng. In stepped Portsmouth, who paid less than Tottenham in a move that was planned to be a three-year contract. Once again, he would only last one season before seeking out greener pastures, but this time it wasn't all his fault.
Portsmouth fans will remember the tumultuous 2009-10 season in which the club was mired in financial issues, eventually leading to their relegation from the Premier League. Boateng, on the other hand, had a solid season, scoring five goals and creating three assists in a squad that lacked much of its previous quality.
Genoa/AC Milan (2010-13)
Image credit: ALBERTO LINGRIA/AFP via Getty Images
In a bizarre bit of transfer business, Genoa purchased Boateng from Portsmouth after their relegation but immediately loaned him to AC Milan. Halfway through the season, it turned into a co-ownership deal (a practice which has since been abolished in Italy), and at the end of the season it became a permanent transfer deal. Genoa paid approximately €5.75 million, to which AC Milan would match for co-ownership in addition to tacking on a further €7 million to seal the deal for permanent rights.
With the cost of this move, it was only appropriate that Boateng was firmly committed to the project. He would play 100 matches for the Rossoneri, scoring 17 goals and creating 16 assists, as well as winning Serie A in 2010-11, and the Italian Supercoppa the following season. As with many of his successful seasons, Boateng played a more offensive role, which saw him in a creative attacking midfield position, while using his high work rate to contribute defensively.
It seemed as if Boateng found a long-term home for the first time since his academy days, but fate would have other ideas.
Schalke 04 (2013-15)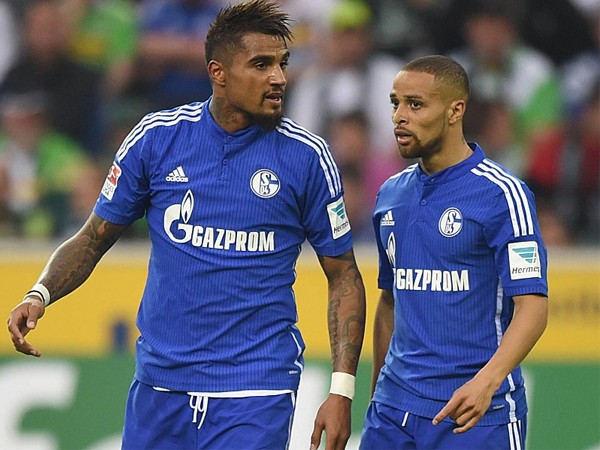 Despite a strong three-year run in Milan that would have him included in the 2010-11 Serie A Team of the Year, the club dealt him to Schalke 04, where controversy would find him once again.
In just the second season of his four-year contract, Schalke manager Roberto Di Matteo allegedly told Boateng and fellow teammate Sidney Sam that they could find a new club after a lackluster performance and repeated detrimental conduct. The pair were put on indefinite suspension, and Schalke terminated Boateng's contract in December. This incident was not the only one that caused headlines at Schalke, as earlier in the season, Boateng was photographed smoking a cigarette and drinking a beer while awaiting a drug test.
These incidents added to the long list of disciplinary problems cited for Boateng's failures at prior clubs. With the termination of Boateng's contract, he was free to go wherever he felt wanted and decided to rejoin AC Milan for the second half of the season. In an interesting twist, Boateng ended up departing the San Siro later that year with another nomadic bad boy, Mario Balotelli.
UD Las Palmas (2016-17)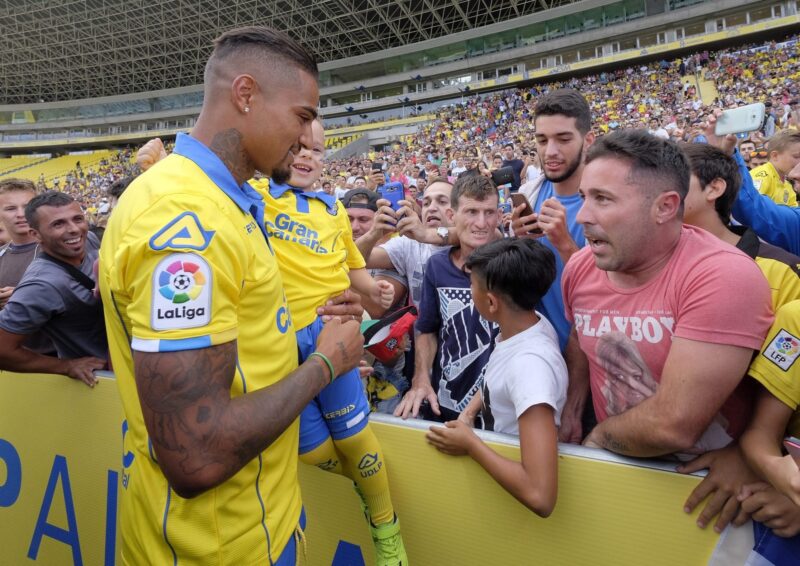 Another shock move in Boateng's career was signing with Gran Canaria side UD Las Palmas. Even more surprising than this move was how effective his time was on the Spanish Island — he scored 10 goals and had five assists in 29 appearances. After such a successful season, you would imagine that Las Palmas would do everything they could to hold on to Boateng, but right before the next season started, he canceled his contract, citing "irreversible personal reasons." In news reports about the contract cancelation, there did not seem to be any disciplinary issues mentioned, and instead, the Las Palmas front office championed Boateng's professionalism.
Eintracht Frankfurt (2017-18)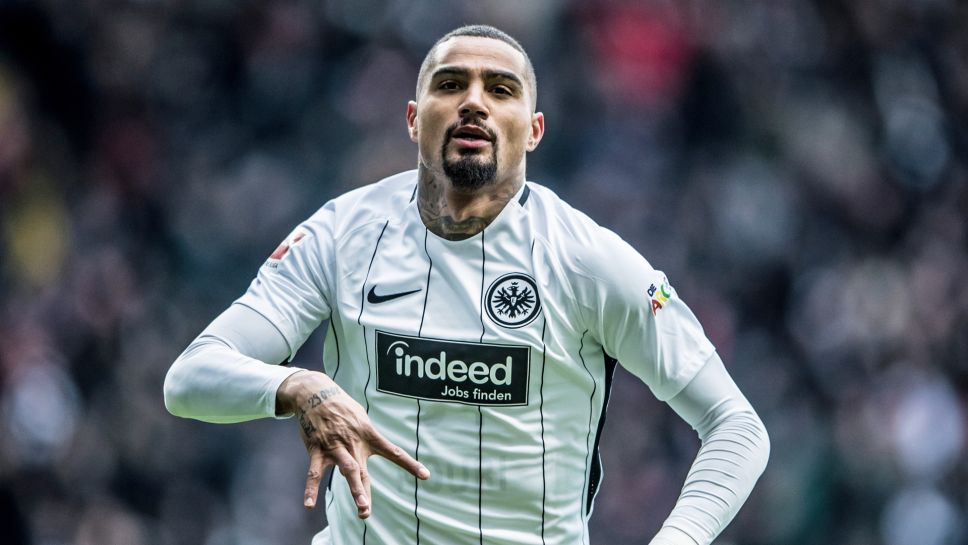 Only days after ending his contract with Las Palmas, Boateng would return to Germany, joining Eintracht Frankfurt on a three-year deal. Unfortunately, once again Boateng's time would be short at his new club, even though he was relatively successful. Eintracht would win the German Cup that season, with Boateng featuring 36 times, scoring six and assisting two. After a season, Boateng packed his bags, and moved to another club in Italy, this time joining Domenico Berardi at Sassuolo.
US Sassuolo (2018-19)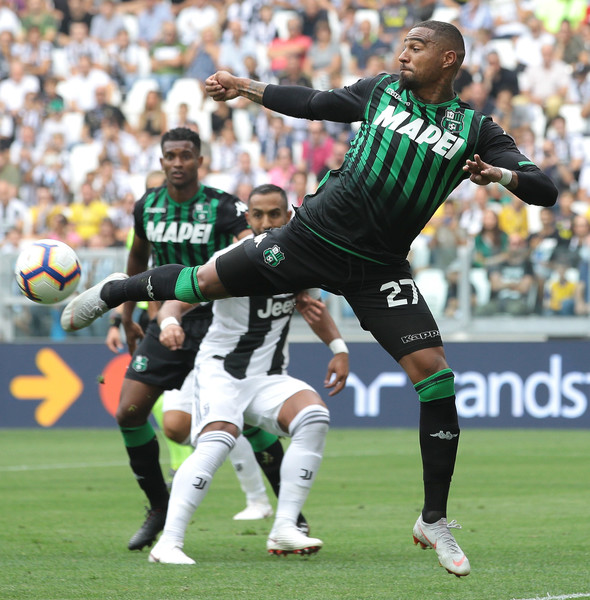 Sassuolo served as a nice connecting flight for Boateng, as he played half a season, scoring a few goals and creating a few more before the most surprising move of his career.
FC Barcelona (2019)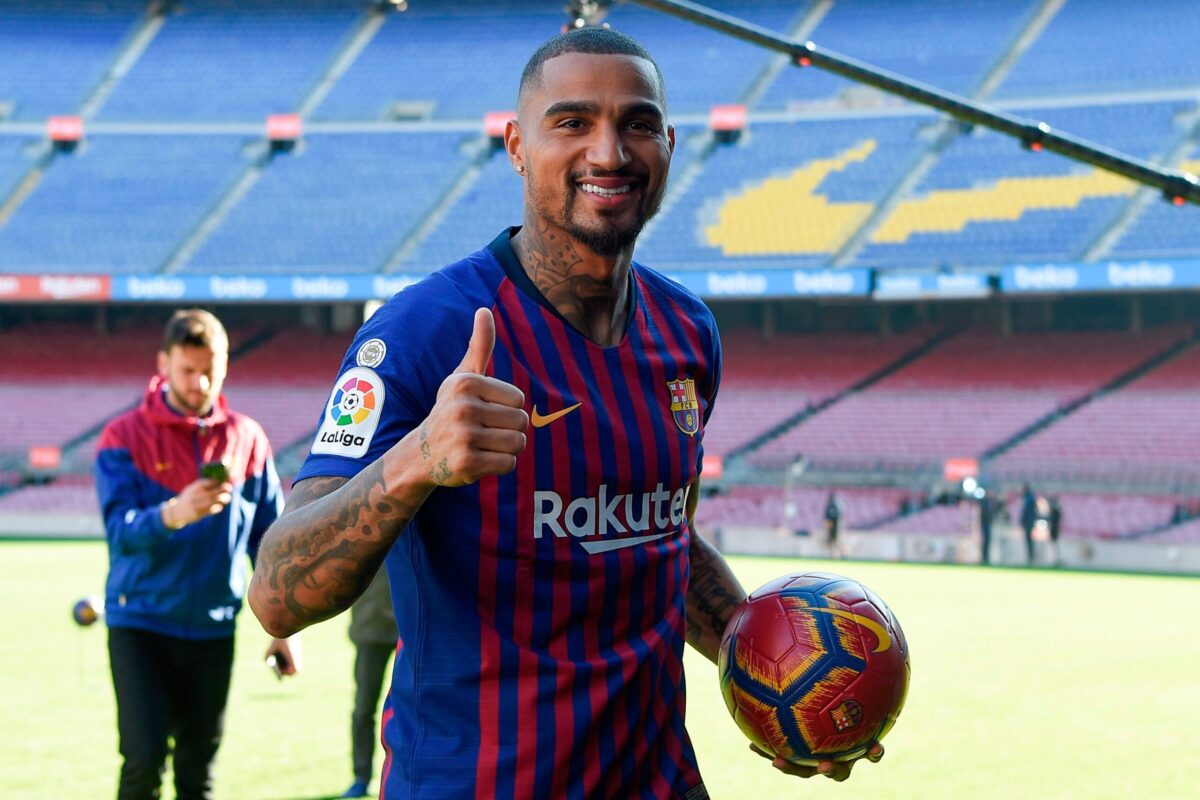 In January 2019, Boateng moved to Barcelona on loan from Sassuolo as a backup option to Luis Suarez after the sale of Muni El-Haddadi. This move marked an incredibly turbulent career-high, as he was playing for arguably the biggest club in the world. Once again, unfortunately, it proved to be short-lived, as he only played four times and lasted only half a season with the Catalan giants.
Fiorentina/Besiktas (2019-20)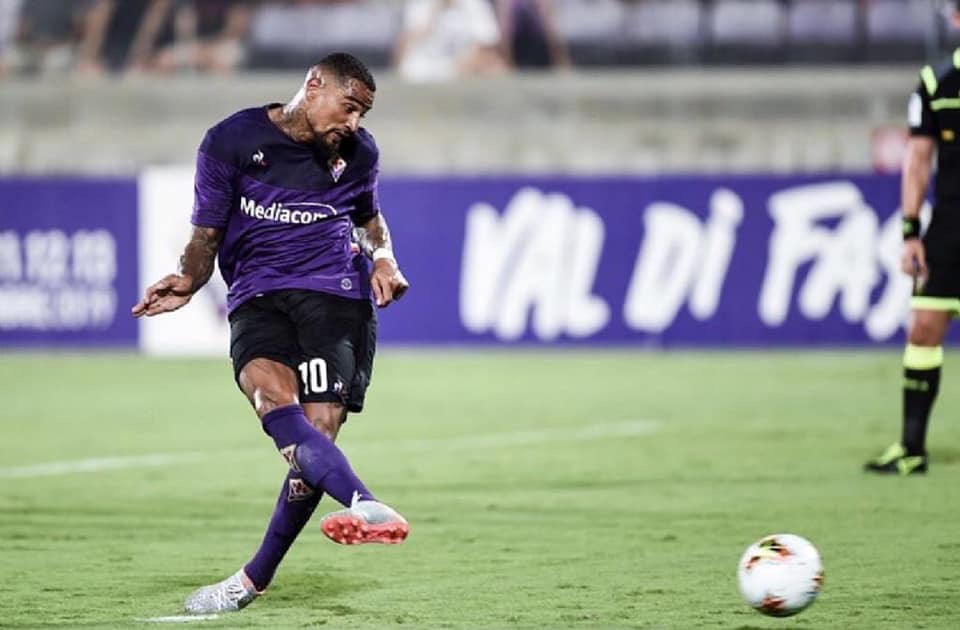 Following Boateng's short-lived Barcelona move, Sassuolo decided to have him not return after his loan, and Boateng would instead sign with Fiorentina. This would become his third straight team where he would only last half a season, as he would join Turkish giants Besiktas on loan in the winter transfer window.
He'd score three times in 11 matches with Besiktas, but it was once again off to a new club after the season ended.
AC Monza (2020-)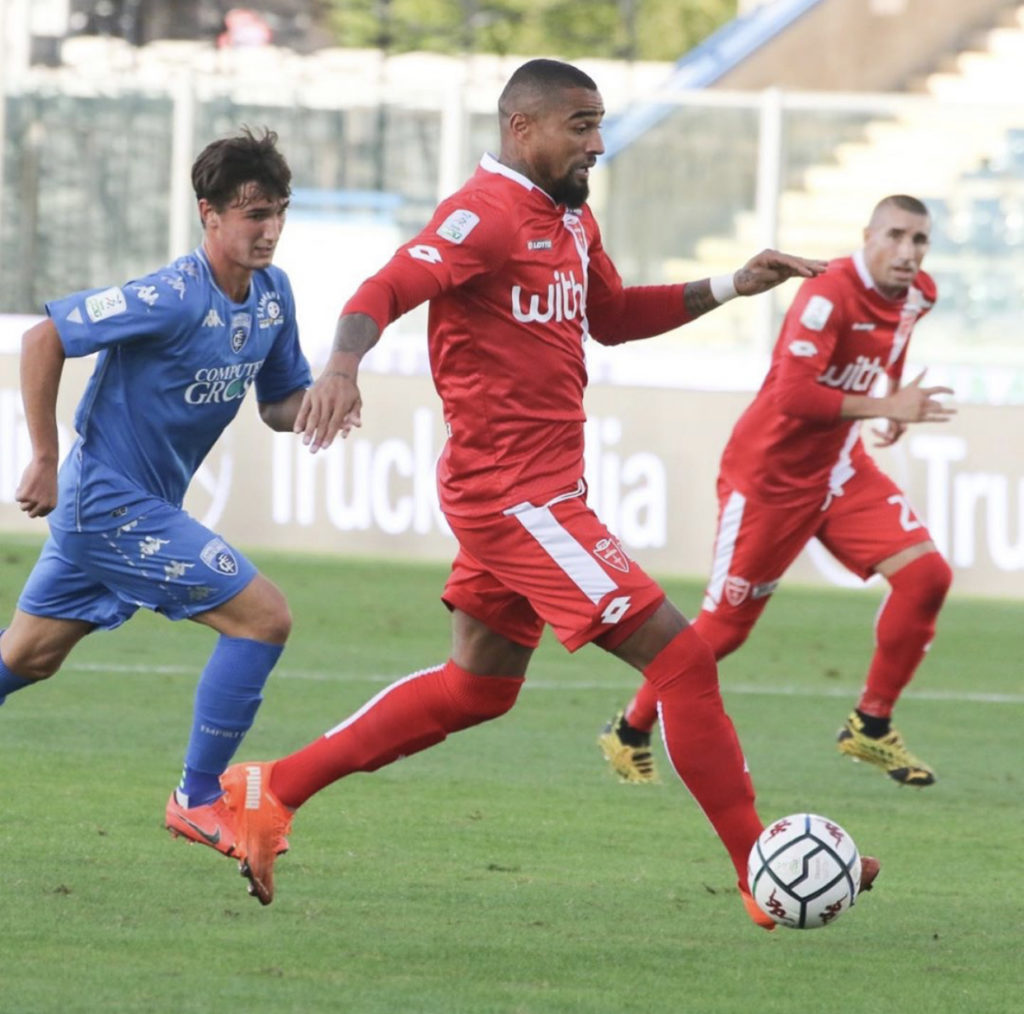 Falling to earth after the highs of Barcelona, Boateng has recently signed with the Silvio Berlusconi-backed Italian Serie B side AC Monza. Berlusconi was the owner of AC Milan while Boateng played for them, and also served multiple terms as Italy's prime minister. In his first five matches, Boateng has scored two and assisted one, as he hopes to help Berlusconi's side regain their place in Serie A.
After running through Boateng's career, one which spanned over 13 clubs, you'd tend to argue that he must have had some disciplinary problems, or was unliked by his teammates. However, there is evidence that favors the contrary about his character and relationship with those around him.
The first example is that Klopp wanted to sign Boateng on a permanent transfer deal from Spurs back in 2009. Klopp is known as an excellent man-manager and tends to cut social pariahs from his teams, as the spirit within his camp is crucial to team success. The second instance that helps disprove this view on Boateng is that Niko Kovac, one of Boateng's past teammates, vouched for his excellent leadership qualities, and how he felt that Boateng's involvement helped stabilize any midfield. The final example is just how well everyone at Las Palmas spoke of Boating after his departure. They praised his professionalism, as well as wishing him the best in his future endeavors, and it felt quite genuine.
It's hard to look past some of the other incidents that support the existing narrative around Boateng, but football is a small world. I do not think that he would continue to get the opportunities that he has if he genuinely was a locker room cancer. He seems like a man that loves many different things, and it is hard to hold his attention. His time at AC Milan aside, it seems as if bigger clubs can't seem to get the best out of him, while smaller clubs can't hold his wandering eye, even when he is bagging goals and winning over the fans with his high in-game work rate.
In typical nomadic traveler style, Boateng appears in a flash, showing moments of brilliance, but just when you get used to seeing him around, he uproots. Because the longer he stays, the easier it is to get tied down.