Though it may be overlooked in favor of bigger brands, Mizuno has developed a devout following thanks to its classic styling and consistent quality.
It is rare to find a company that specializes in everything that it does, but Mizuno has earned that reputation as a brand that takes Japanese quality to another level.
From golf clubs to volleyball gear to baseball gloves, Mizuno commands respect for its quality and technological innovations across multiple sports. But in the football world, it tends to lurk in the shadows. Awareness and appreciation only comes from the discerning and those that have had the luck to see Mizuno boots and jerseys up close — it's an "if you know, you know" type deal.
In their football boots, you get two very distinct categories. For the sake of clarity, we will call these "The Classics" and "The Modern Boots."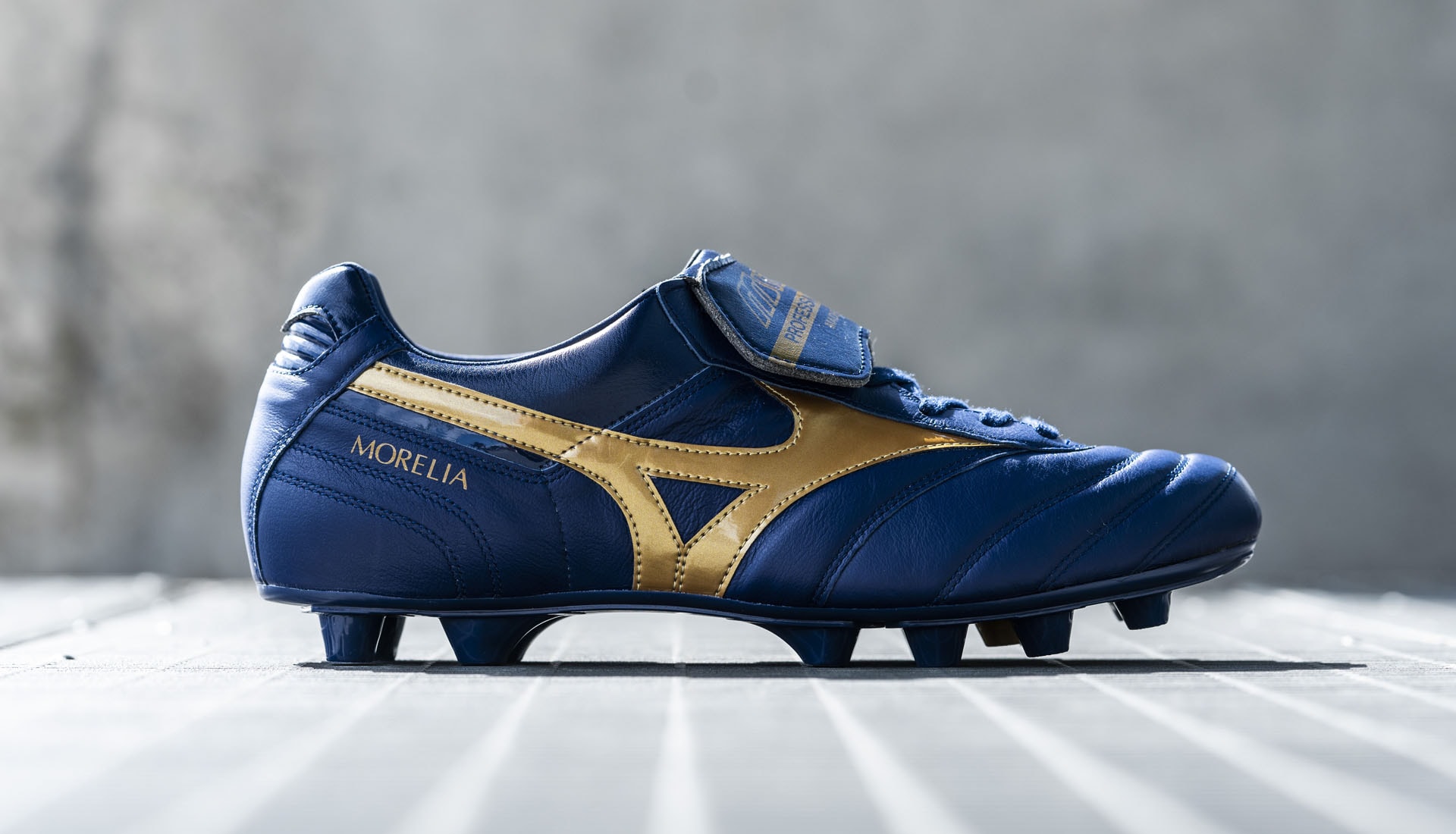 The Classics are precisely what you would imagine. Buttery smooth leather uppers, refined (and slightly updated) classic stud patterns, and the option to have big fold-over tongues. The colorways tend to be simple — usually white or black bases, with red or blue accents. These boots have somehow transcended two very different player archetypes: the artist and the no-nonsense midfielder/defender.
The modern boots still incorporate Mizuno's excellent leather but pair them with modern touches, such as knit sock liners, textured elements, aggressive soleplates, and bright, funky colorways. Where some companies have chosen to completely disregard their past when it comes to designing their new boots, Mizuno has been able to integrate its history into modern conceptions that prove to be ample competitors towards the big boys in the boot market. I believe that you'd be hard-pressed to find a better leather "speed boot" than Mizuno's Morelia MIJ (Made in Japan) Neo 2 Beta. Such a long name, yet such an excellent boot.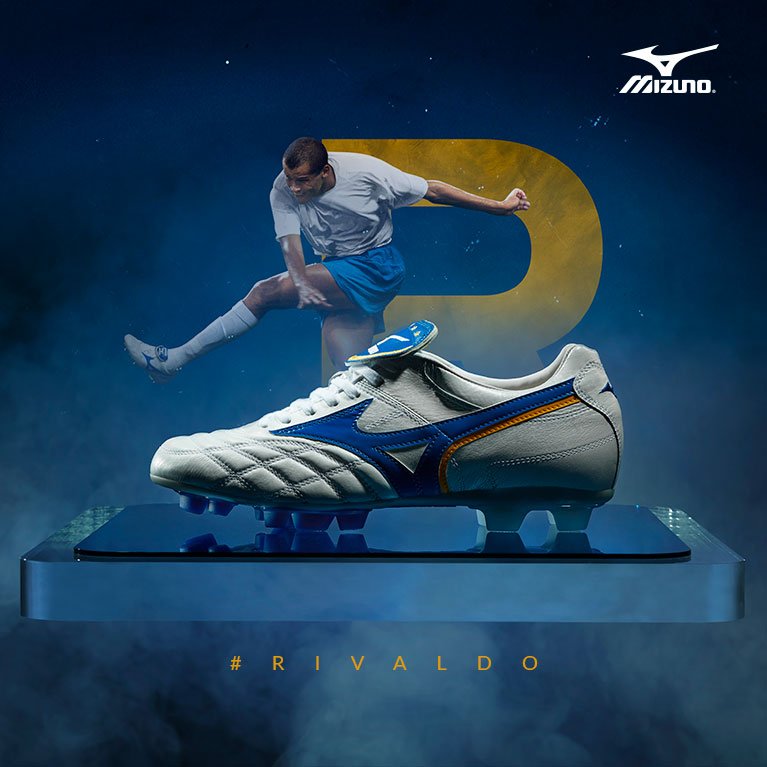 Now, you might be asking yourself, "Why haven't I seen any big players wearing Mizuno boots?" That's a fair question. The brand has not sponsored many athletes in the big leagues, but when it does, they are players that exude class on the pitch.
Some players that have donned the roadrunner logo are Rivaldo (who has his own Mizuno boot), Roberto Carlos, Fernando Torres, Patrick Kluivert, Shinji Okazaki, and Keisuke Honda. The greatest comparison that I can make is that Mizuno football boots are like a hidden cocktail bar. If you know where to look, you will be rewarded with finding a magical (albeit expensive) experience that rewards you for seeking out something elevated.
As a boot nerd myself, my main focus and love for Mizuno comes in the footwear department, but as someone who also has a keen interest in kits and vintage fashion (what an embarrassing thing to say out loud), Mizuno's retro kits, as well as their recent releases are a mouth-watering proposition. Their most recent collaboration is with Fokohaela and SoccerBible that sees a vintage-inspired Nagoya Grampus top that I cannot fall in love with enough. It would fit perfectly with late-90s jerseys from any league and will undoubtedly be worn to numerous festivals (when they eventually return).
Here at Urban Pitch, we commend Mizuno for following its own path and creating the boots and kits it wants to while never sacrificing quality. While we could continue to tell you how underrated the brand is, it'd be more effective to show you. Enjoy some Mizuno goodness.