Mexican freestyler Jovanny "Gio" González, or Big 'Fro, as we like to call him, has been cleaning up on the freestyle scene with impressive wins in the 2015 calendar year. While hanging out at the North American Freestyle Soccer Championship, held in San Diego this past December, he effortlessly broke down the "Air Eclipse," then went on to secure the championship title against fellow countrymen Marvin Rodríguez. His win capped off a steady rise in tournament finals, including a second-place finish at the SISM American Panna & Freestyle Tournament in San Jose, CA barely missing a repeat championship.
Gio's rise in the ranks coincides with a dominating tide of Mexican freestylers from Kskrita, Mexico's national freestyle team. Like his signature 'do, Gio's style can be described in a nutshell: Big Flow. We first noticed Big 'Fro at SISM where he didn't hesitate to go for big combos, parlaying a behind-the-leg clipper into a vee stall into a double ATW. He displayed not only a command over diverse technique but a mastery of smooth transition, making everything look way too easy.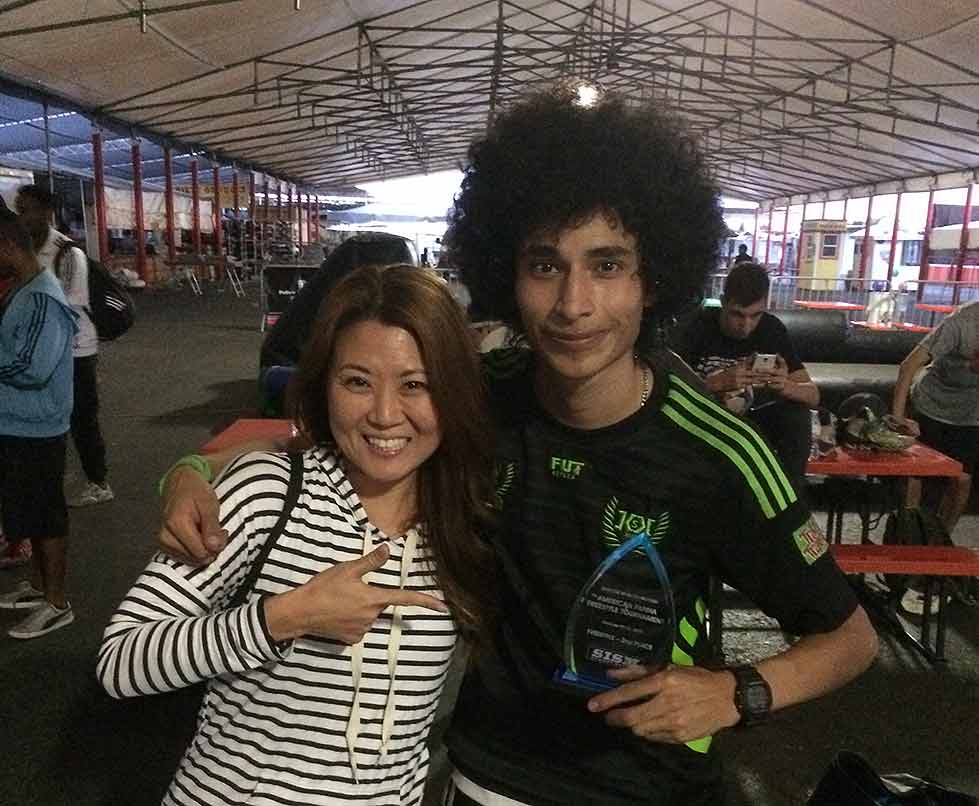 On and off stage, Big 'Fro was unconventionally chill — during breaks most contestants would be busy perfecting their routine, but Big 'Fro would wrap a pair of headphones around his coif and relax to what we can only assume was the latest dubstep track (this fact has not been confirmed). Maybe it's the 'fro, maybe it's sheer talent, whatever it may be, dude is clearly doing something right.