In the wake of PSG teaming up with Dior as its official tailor, we take a look at how fashion can expose football clubs to an even bigger audience, and a few luxury collabs we'd like to see next. 
Fashion and football is a match made in heaven, and it's a shame we're only seeing major collaborations happen in the past few years. While we see the flair and expression of players on the pitch, fashion serves as an off-pitch extension of their personalities.
With ballers already being more stylish than ever, why shouldn't teams embrace that culture shown by their athletes? Thankfully the movement is growing, led by PSG's collabs with Air Jordan, BAPE, and now Dior — a solid mix of luxury streetwear and traditional haute couture that many of the world's most fashionable figures have embraced.
With additional collabs such as Juventus and skateboarding brand Palace, and Pharrel's Human Race with adidas' signature clubs, it seems that more teams are starting to catch on that footy and fashion go hand in hand. Not only will the increase in these types of collaborations help fans of the sport enjoy it in a different way, but it can help expand the beautiful game to outsiders as well. If you see your favorite rapper wearing a footy-designer collab, you're more likely to cop that piece and tune in to watch that team play, even if you weren't a soccer fan to begin with.
This growth potential is especially true for the women's game, with that side of the sport being in a different stage of growth. The increased exposure to a new audience would be paramount at such a critical time for the sport, which has taken off in the past few years. Fashion could be a major catalyst to get us closer to a more level playing field across the men's and women's game. With all that said, we have hope for the future of fashion and footy, and here are some collabs we would love to see next.
Real Madrid x Balenciaga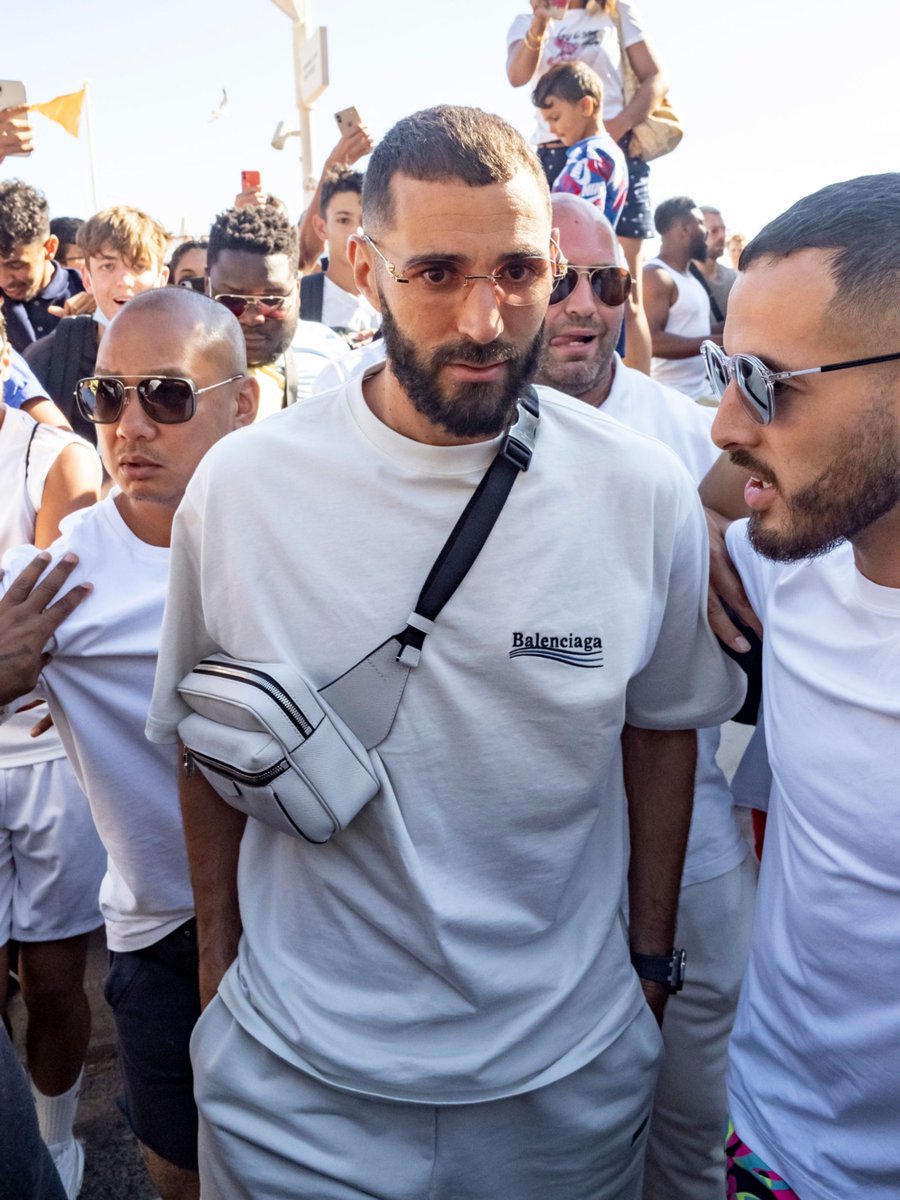 The biggest team and fashion brands in Spain, Real Madrid and Balenciaga would simply be a perfect fit. From the record 13 UEFA Champions Leagues and 34 La Liga titles, to the constant signing of Galáticos, there's only one team in Spain that deserved this spot.
On the other hand, Balenciaga is known for its outrageous sock-like Speed Sneaker and chunky Triple S kicks that we've both seen worn by Real Madrid star and constant dripper Don Karim Benzema. We'd love to see a Real Madrid edition of these shoes rocked pre-game as the ballers enter opponent territory for away matches. Balenciaga just dropped a collab with Fortnite, so if you ask us, then they can do a collab with Los Blancos as well. With the likes of young starboys Vinicius Jr, Eduardo Camavinga, and the new signing of the always stylish David Alaba, Real Madrid is poised to make a statement in the fashion game.
AC Milan x Gucci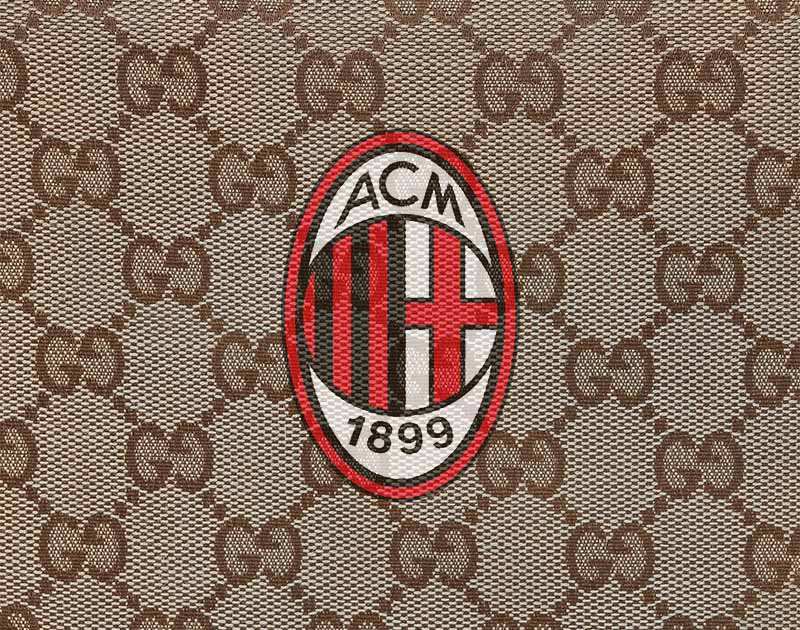 Similar to our first collab idea, we bring together two powerhouses from the same country. This time, we head to Italy for a linkup between AC Milan and Gucci. Milan is undoubtedly one of the premier fashion hubs in the world, let alone Italy, and it had to be a Milanese team to receive this spotlight.
While Inter has a long history of having some of the best kits in the game, the red and black for AC Milan is a better compliment to the signature Gucci red and green. The Gucci monogram is a forever classic use of a logo, and a blend of that and the AC Milan club emblem scattered across a warm up kit or track suit would be incredible to see.
Walking onto the pitch wearing Gucci down to the socks like you're Biggie would be a next-level confidence boost. Maybe if this collab happens, AC Milan can finally return to their peak levels of European glory.
Manchester United x Alexander McQueen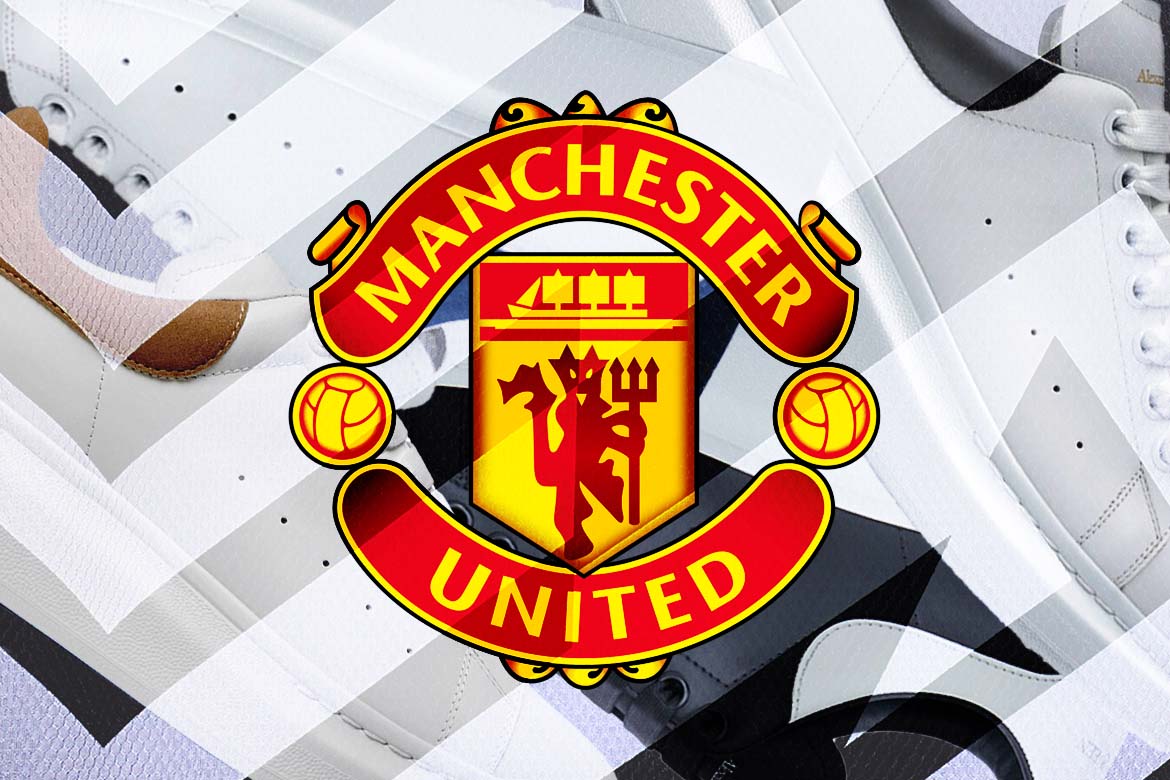 London-based Alexander McQueen's white sneakers have been a staple in modern fashion for some years and have been rocked by the most elite footballers around the world. These oversized and chunky leather sneakers symbolize the power of simplicity, as the ultra padded tongue and the Alexander McQueen heel signature add detail that no one can ignore.
England's most successful club ever, Manchester United, is also currently oversized in the amount of wavy talent it has in its current squad. With the likes of the most marketable player ever in Cristiano Ronaldo, South London starboy in Jadon Sancho, and France's fashionista in Paul Pogba, a collaboration between Alexander McQueen and MUFC would be more than fitting. The overall identity of British football is changing through the likes of United ballers Marcus Rashford, Mason Greenwood, and Sancho, whose on pitch tek and off pitch style represent a new wave coming out of the UK.
"You've got to know the rules to break them," McQueen himself famously once said. "That's what I'm here for, to demolish the rules but to keep the tradition."
Manchester United's recent transfer saga aligns with their goals to redefine the club's recent history while also reinstating tradition from their trophy-filled era from the mid-2000s.
Inter Miami CF x Versace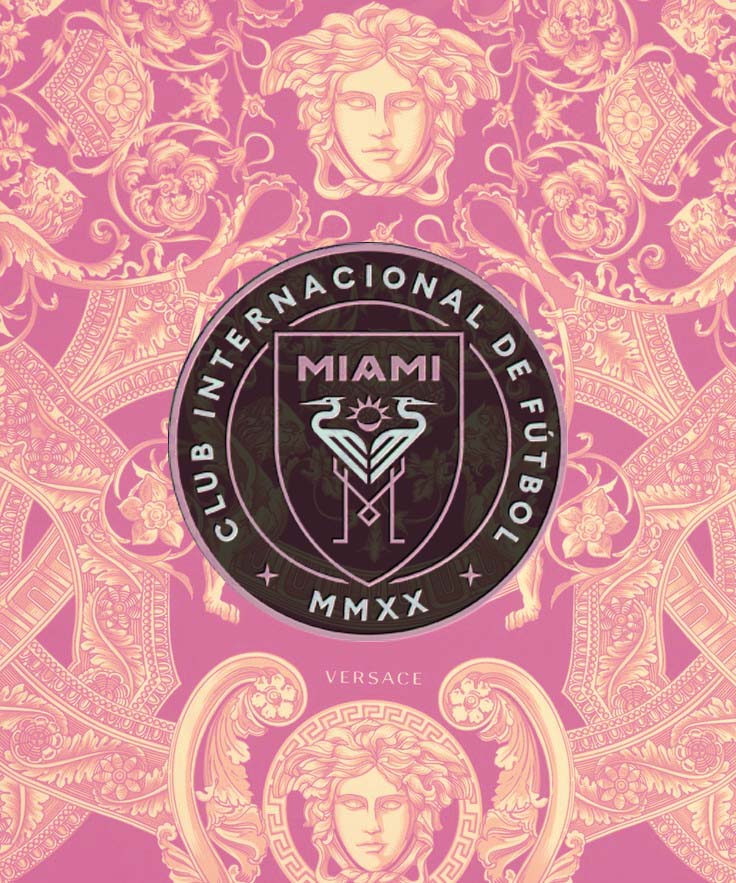 Miami, one of the most unique global cities, is a hub of strong Caribbean, Central, and South American influences through its diverse range of people. This has led to an authentic and passionate football community, which received its wish of a local MLS team in 2020 with Inter Miami C.F.
With football legend and fashion icon David Beckham as one of the club's main owners, you knew the team was going to at least look good (even if it means it's more of a brand than a true soccer club). A beautiful crest that takes inspiration from older South American football badges paired with a flashy black and pink color scheme makes Inter Miami one of, if not the most fashionable club in MLS and the perfect candidate for a collaboration with Versace.
Miami not only is home to this rapidly growing club, but also the famous Versace Mansion, formerly inhabited by Gianni Versace and his family. The Italian designer took the fashion industry by storm through the iconic Medusa logo and uniquely vibrant patterns and never looked back.
Versace added high fashion to the beach town's community, and a collab with Inter Miami would help bring high fashion to the entirety of American footy. Imagine what waves would be made with a "Versace Night" special edition jersey featuring the classic baroque style Versace print sprawled across Miami's slick black and pink jersey. A potential collaboration with Versace would be huge for the overall culture of footy on and off the pitch in the United States. 
Gotham FC x Ivy Park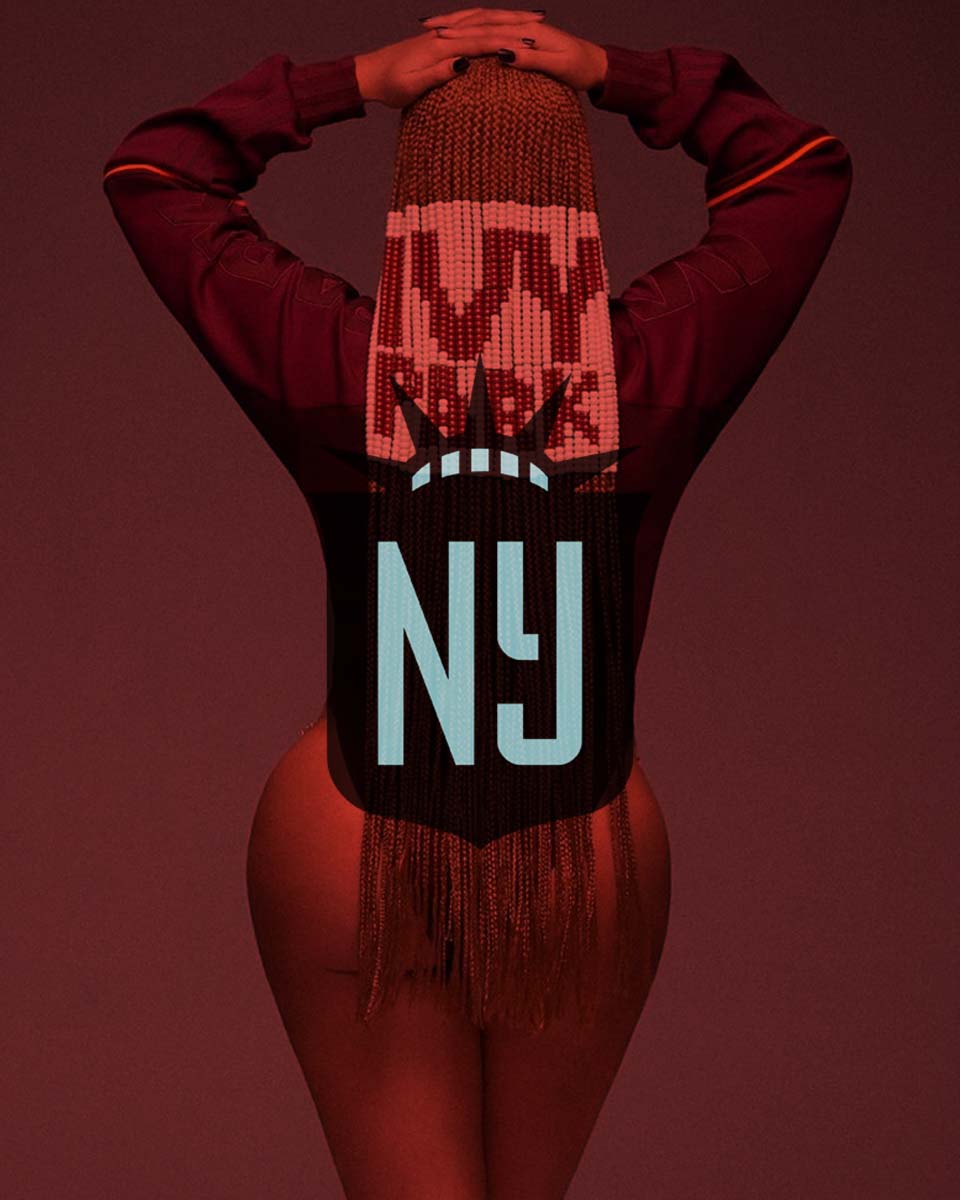 It wouldn't be right to have a women's footy fashion collab without including Gotham FC. Gotham is clearly one of the NWSL's flyest squads, and has embraced the arrival walkthrough pics as much as any other team. The likes of Midge Purce, Estelle Johnson, and others are consistently rocking heat, and the club does a good job of showcasing it. What would be more of a statement than if the squad pulled up in some Gotham FC x Ivy Park, for a collab with the Beyonce-owned fashion brand?
Bey's always-hyped athleisure line would be perfect for a versatile off-pitch lifestyle collection that Gotham fans could rock when supporting their team in person, or for cozy vibes at the crib watching from their couch. Something like this would just be the start, but in general we would love to see women's teams have similar opportunities to their male counterparts in collaborating with fashion brands.