On April 18, 2021 the football world's foundations shook as 12 of the most famous football clubs announced that they were breaking away from UEFA competitions in order to form a new European Super League. Although they should have used more foresight and proceeded in a more considerate manner, there was nothing particularly wrong with their intent, decision, and wherewithal to do so.
There was an almost universal outcry from football fans along with political threats after the European Super League's announcement last Sunday. UEFA issued a joint statement with the Premier League, La Liga, and Serie A that "the clubs concerned will be banned from playing in any other competition at domestic, European, or world level, and their players could be denied the opportunity to represent their national teams."
Soon after, Gianni Infantino, the president of FIFA, followed up with a stern warning on Tuesday.
"If some elect to go their own way then they must live with the consequences of their choice, they are responsible for their choice," Infantino said in an address to European soccer leaders in Montreux, Switzerland. "Concretely this means, either you are in, or you are out. You cannot be half in and half out. This has to be absolutely clear."
By late Tuesday, the Premier League's Big Six withdrew their support followed soon after by Inter Milan, Atletico Madrid, and Juventus. Almost as quickly as it was announced, the Super League had collapsed. And yet, what is it that was so wrong?
The Motive Was Money — On Both Sides
Plainly speaking, the key reason behind the ESL was financial motivation. The top clubs involved were dissatisfied with the Champions League format which emphasized quantity over quality. In addition, they wanted much more control over the broadcast of games and their commercial deals. With Super League membership, elite-level European football would also be guaranteed.
COVID-19 had a decimating effect on the revenue streams of football teams and many of the top teams are still struggling financially. As examples to note, Barcelona's debt is in excess of €1 billion while Real Madrid's is in excess of €900 million.
The ESL clubs held discussions with American investment bank JP Morgan, who agreed to underwrite the Super League through debt financing and set it against future broadcast revenue. The New York Times reported that projections suggested participating clubs could earn $400 million each for taking part, which would be four times as much as the winner of last season's Champions League.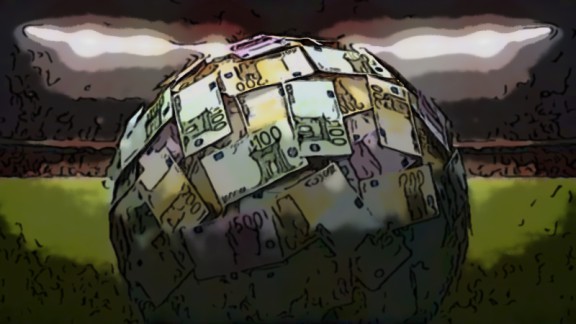 Furthermore, the clubs also stated that their decision was not a selfish pursuit and that they pledged €10 billion to support the European football pyramid over 23 years. This amount was claimed to be substantially higher than that currently offered under UEFA.
UEFA and the domestic leagues that were the most vocal in their opposition unsurprisingly had the most to lose. UEFA's Champions League would have been extremely devalued by any league comprised of Europe's top clubs and operating independently of UEFA. The Super League would have also rendered domestic league performance irrelevant as founding members were guaranteed their participation. While the condemnations issued by FIFA, UEFA, and respective domestic leagues mentioned issues like "integrity" and "sporting merit," the retaliation against the ESL was in direct response to the potential loss of revenue they would have collectively faced.
Leagues Breaking Away Aren't a New Concept
Former Manchester United manager and legend, Alex Ferguson denounced the plans of the ESL.
"Talk of a Super League is a move away from 70 years of European club football," he told Reuters. "Both as a player for a provincial team Dunfermline in the '60s and as a manager at Aberdeen winning the European Cup Winners' Cup, for a small provincial club in Scotland it was like climbing Mount Everest.
"Everton are spending £500 million to build a new stadium with the ambition to play in Champions League. Fans all over love the competition as it is. In my time at United, we played in four Champions League finals and they were always the most special of nights."
Ferguson's main arguments are that the ESL would be a move away from 70 years of European club football and therefore we shouldn't stray from the competition as people enjoy it.
What strikes me as odd is that the Premier League is the most watched sports league in the world with a potential TV audience of 4.7 billion people. Yet it itself was created in 1992 as a breakaway league from the English Football League, founded in 1888. It was a move away from 104 years of English club football in order to take advantage of a lucrative television rights deal. Sir Alex is well aware of that from his 26-year tenure as Manchester United manager, which began in 1982.
The Champions League itself went through significant format changes in 1992 as well. That was the year it stopped being a straightforward knockout tournament in favor of group stages — in part to address the criticisms of the top clubs at the time.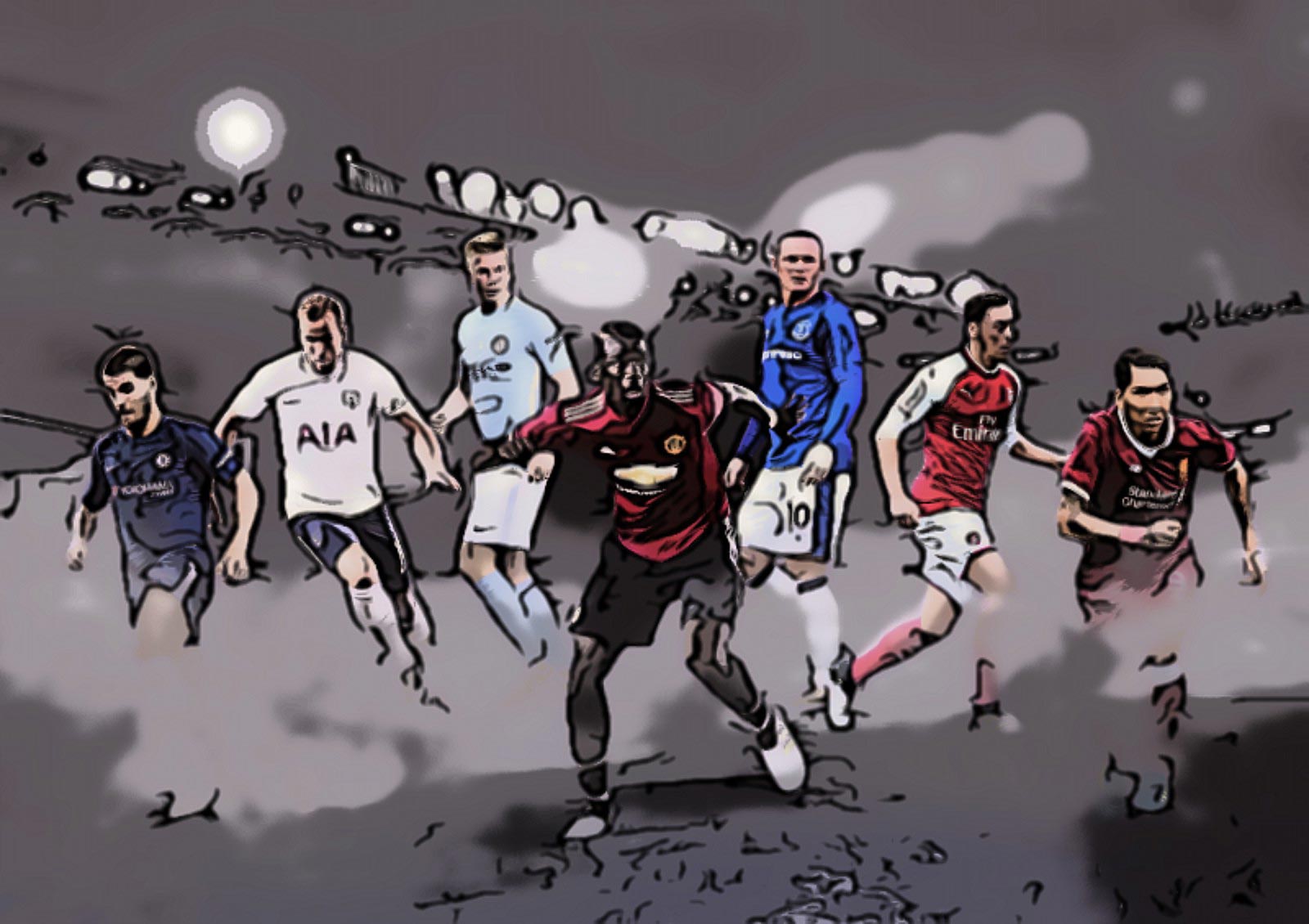 Football's most popular and successful clubs have the choice to create their own competition, and build their own revenue model based on sponsors and broadcast partners. In addition, they have the option to decide who should be a part of their collective agreement. If they feel lesser clubs shouldn't be attached because it would devalue their overall brand, that is and should be their right.
Underestimating Fans' Deep-Rooted Hold on Promotion and Relegation
On April 21, Manchester United co-owner Joel Glazer wrote an open letter of apology to United fans. In the letter, Glazer specifically acknowledged failing to show enough respect to football's deep-rooted traditions of promotion and relegation and the football pyramid. In as much, the majority of the fan backlash seemed to target the founding teams' disregard in having to earn their annual place in the Super League at the exclusion of other clubs.
Former Manchester United player, Rio Ferdinand, ripped into his club and the Super League.
"I think this breakaway group of teams, this is a war on football," he told BT Sport. "It's a disgrace. It's embarrassing. And it goes against everything football is about. There's no consideration for the history, for the people in the different parts of the pyramid below the top, top teams that they're trying to separate from.
"It's a disgrace, I can't believe it. How have they got the audacity to do it in the climate we're in at the moment with the pandemic around the world? I think the element of being anti-competitive goes against everything football is about. Relegation, promotion, being rewarded for winning, being punished for not winning: these are things that add to the value of our game that we love."
Talking about United's potential participation, Ferdinand said: "I'm embarrassed. There have been so many things thrown at the owners over the past few years, but this situation now — to be a part of that group that wants to break away and leave everybody for dead — that's an embarrassment."
It should be mentioned that half of the Premier League's Big Six clubs that had planned to take part are owned by American business owners. Arsenal owner Stan Korenke owns the Los Angeles Rams of the NFL in addition to four other American teams. The Glazer family at the helm of Manchester United also owns the Tampa Bay Buccaneers of the NFL, while John W. Henry, principal owner of Liverpool, also owns the Boston Red Sox of MLB. It's not a coincidence that North American sports are comprised of closed league systems.
Whereas the promotion and relegation league systems have been struggling financially for many years, the top five most valuable franchises are in the United States playing in closed league systems. It can be surmised that the owners involved in the Super League were willing to abandon the history of the sport and try to replicate the success of North American professional teams.
The 12 clubs that originally agreed to join as founding members sought to increase their revenue through elite European competition without the worry of future exclusion through negative on-field performance. Furthermore, they rampantly sought to do so without the consideration of their fans' thoughts on the matter.
By overlooking the potential negative blowback from their own fans and wider football community, they essentially torpedoed their own chances. However, the owners were within their rights to consider doing so, and there was historical precedent behind their decisions as well. The manner in which they went about it may have been impertinent and tone-deaf considering the current widespread situation. However, other than the surreptitious means by which they've been accused of having maneuvered, their decision to create a new European Super League wasn't wrong.
___________
Have any comments or questions? Send us an email with guaranteed anonymity to be featured in our next 'Anonymous Mailbag.'