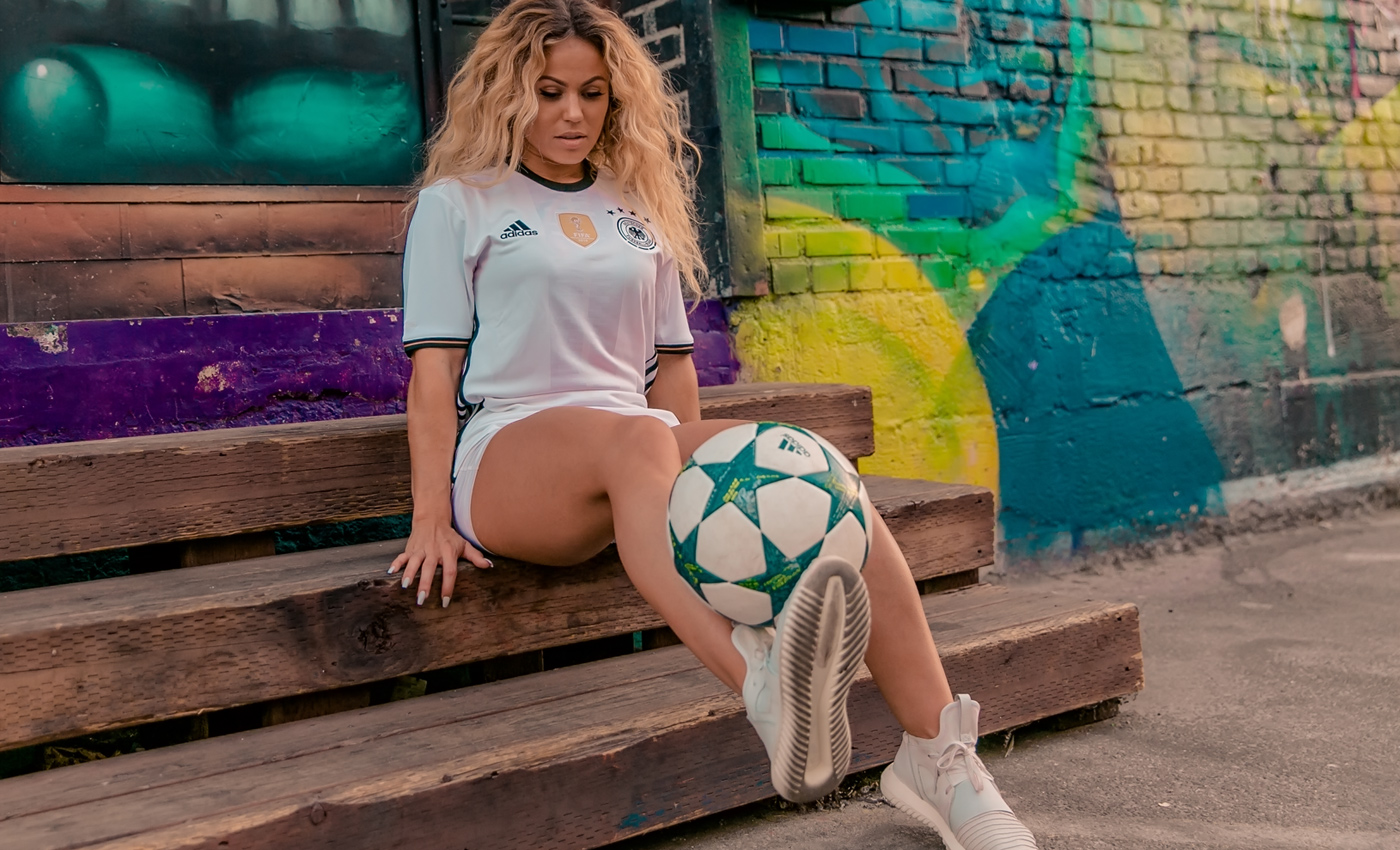 Tamra Dae is the kind of multi-dimensional athlete who can excel in any number of sports, but throughout her formative years, she chose soccer above the others. So when an injury cut her college career short, she found a way to make it work. Dae has now made a name for herself in the competitive world of bodybuilding. Known for her "brickhausbody" moniker which reflects not only her strong figure and German heritage but her equally strong attitude in embracing challenges in life, Dae has recently turned her focus towards modeling and acting. We spent some time with her in the Los Angeles Arts District capturing her in the natural street football terrain while she shared with us some details about her past and exciting future.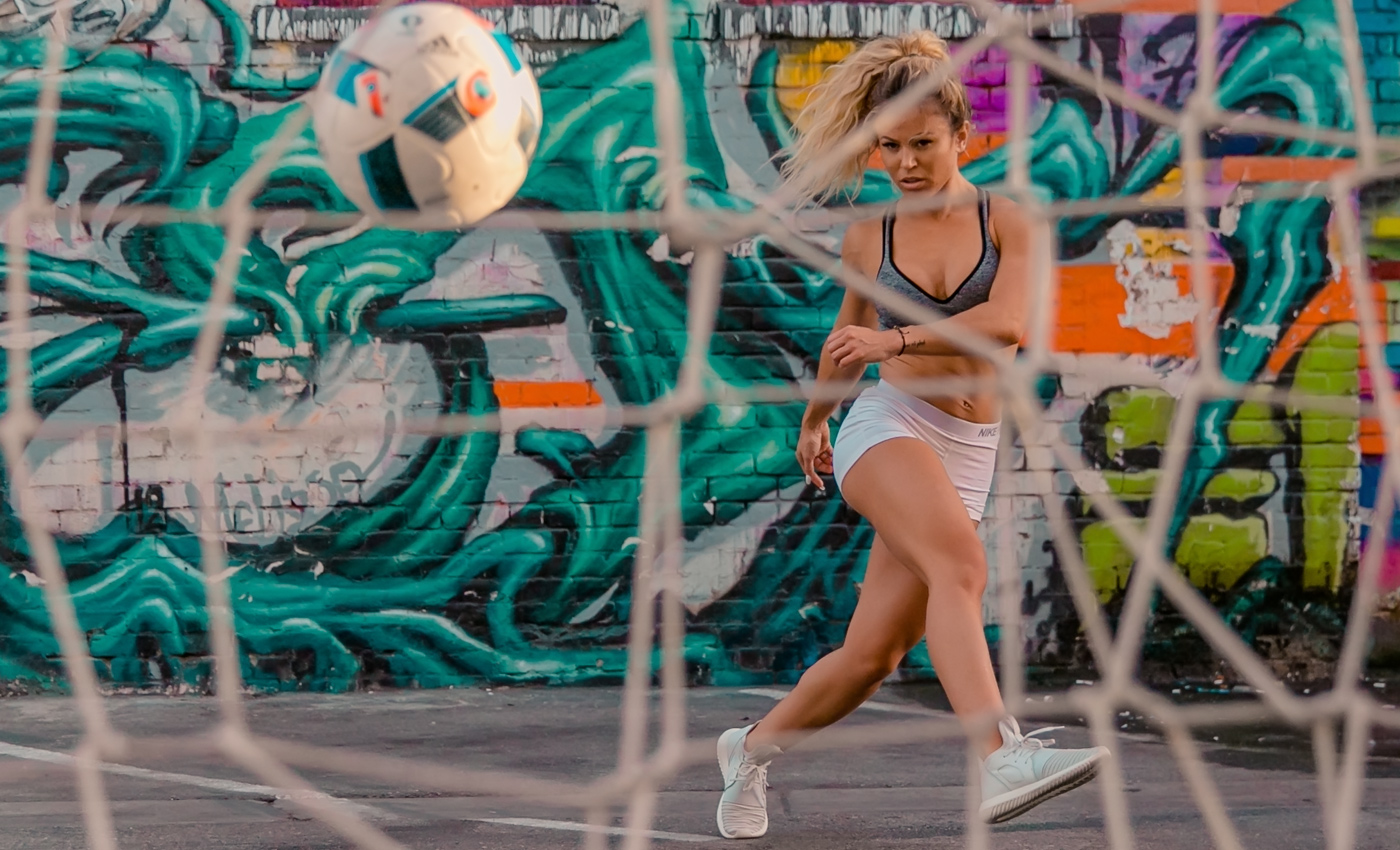 Urban Pitch: Not everyone knows about your soccer background. Tell us about that.
Tamra Dae: I started playing soccer around 5 years old and never stopped! I played year round until college.
With your athleticism you could've played many different sports. What made you choose and love soccer?
I played every sport, literally! But soccer was always my passion. I was better at softball actually and they were in the same season in high school but I still chose soccer.
Do you have a favorite play or memory from playing soccer?
Playing in a match against a rival school that our high school had never beat and I lobbed a long ball up over everyone across the goal with my left and hit my girl Carly perfectly for a jumping header in the back of the net to win the game. I cried.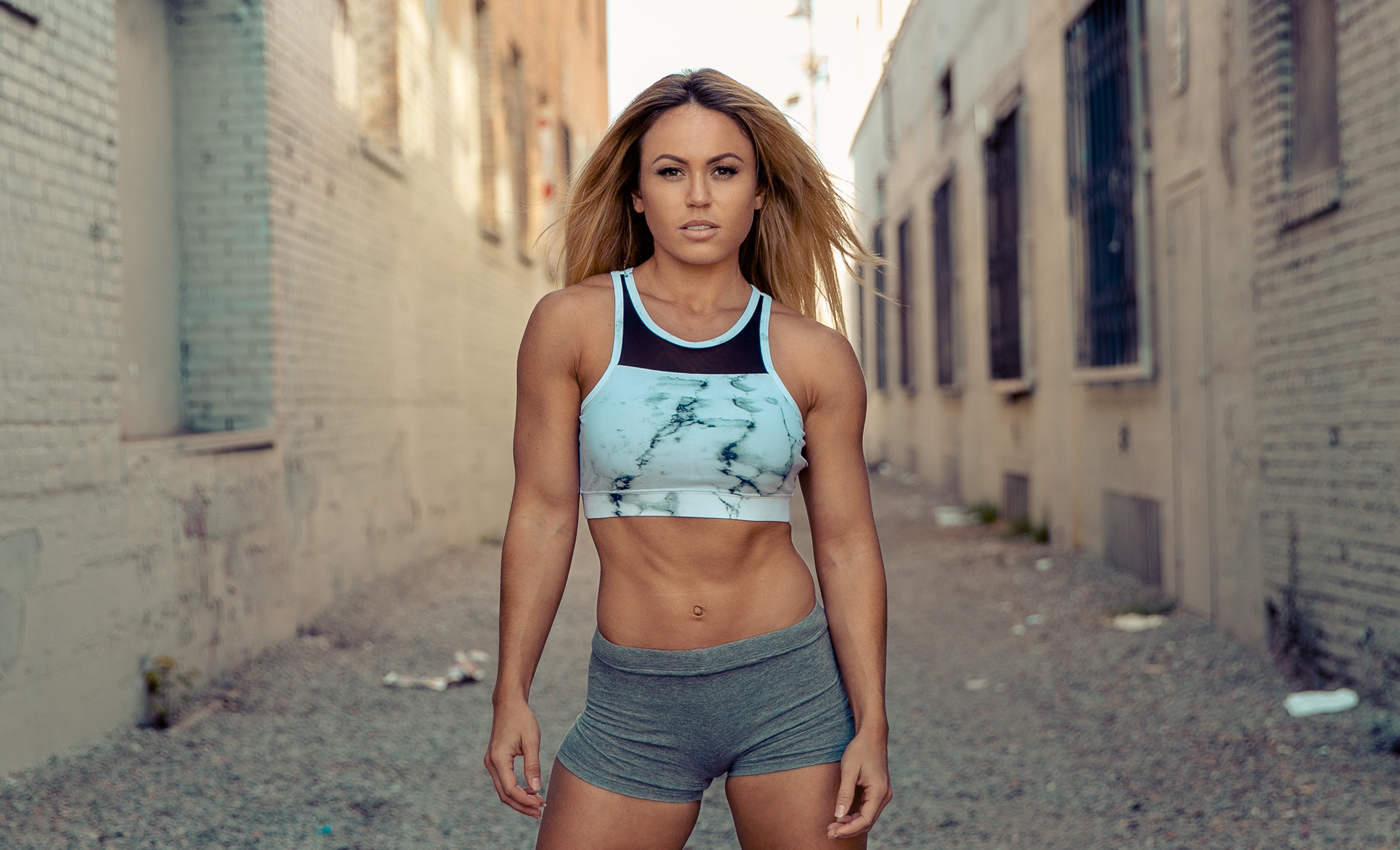 Can you tell us about your college soccer career at CSUN and the injury that ended it?
Short lived I'll tell you that. I didn't take care of my body and I worked two jobs while going to school. I think I wore myself out and when I got injured I walked away from the sport. I regret it to this day but I know I'm on this journey because of it. And I'm thankful.
Wow. Working at two jobs during college? Was there something going on at that time?
I have always been independent and so working two jobs was normal to me. I felt bad leaving the salon I was at so I just continued [to work there] while playing. It ultimately led me to becoming burned out and I wasn't properly taking care of my body which most likely contributed to my injury.
How did you transition from soccer into the vastly different world of bodybuilding?
Both my parents were body builders and I desperately needed to compete again in something. I really didn't think I'd ever pursue bodybuilding but once I did one show I pushed myself to be better and was hooked.
What are your goals when it comes to bodybuilding?
Honestly it has taught me another level of self discipline. I don't compete anymore, however, I maintain my physique with what I've learned and implement those techniques for my clients.
What has been the most difficult challenge or difficulty you've overcome so far in your life?
Every day is a challenge when you own your own business. I left the salon world 4 years ago and haven't looked back since. I am grateful that I get to pursue my dreams but it doesn't come easy. I have days where I think I must be crazy for choosing this life haha! But I remember that I am creating my own path and believe in what I'm doing so I won't stop pushing forward.
What do you think about street football and would you be up for a game?
The pace of the game, having to control your touch and "think on your feet." I'm super excited to try it out!
So it sounds like there may be a possibility of spotting you in a league somewhere in LA soon?
I would absolutely love to! I need to find a place near me that will let me clean the rust off my boots, haha.
What is one thing your fans would never guess about you?
I'm pretty transparent with my followers through my SnapChat and they know so much about me. If you wanna know something just ask! [Laughs]
Check out our exclusive podcast where Dae discusses her life and career in depth and follow her on Instagram.
Photography by Imad Bolotok for Urban Pitch.