The South American Champions League known as Copa Libertadores is one of the most exciting, grueling, and sometimes zaniest club soccer tournaments in the world. If you're not yet into the competition, here's an overview to get you started. 
The Copa Libertadores is something special. Since 1960, South America's version of the UEFA Champions League has had historic games, emotional goals, legendary teams, and some chaotic matches that turned ugly. A lot is on the line — at times more than any Champions League game you're going to watch all season.
Passion runs high and the spectator can be witness to some pretty strange things, from spraying the opposing team with pepper spray, flares and fireworks being set off mid match to delay action, or a team coming onto the field with clothing pins to stick their rivals. A lot can happen in a Copa Libertadores clash.
While this article will look over some of the main points to consider when watching the Copa Libertadores, don't be scared. Instead of a boring history of the tournament, we are here to give you the lowdown on South America's gem of a competition.
Where Can I Watch Games?
The official home of Copa Libertadores in the United States is beIN Sports. Matches are in Spanish and English and usually the channel has the full slate of games for the day. Libertadores matches are usually played during primetime hours in the U.S.
What Are the Teams I Should Know?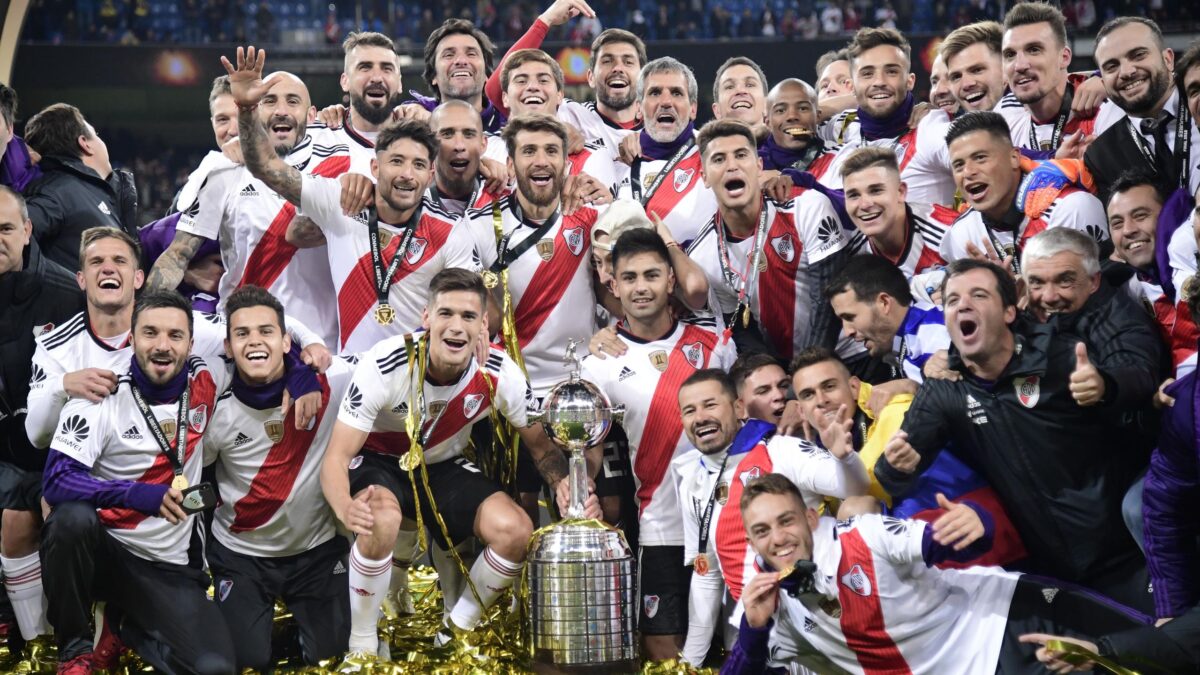 That list is long, as many teams have influenced the Copa Libertadores over the course of its history, but the teams every fan should know include: Independiente of Argentina, winner of seven titles, the most in the tournament's history. Their last title was in 1984, and since then the club hasn't been much of a contender.
Boca Juniors built their entire brand image around their Libertadores dominance in the 2000s. Taking advantage of an era in South America where clubs were mostly bankrupt due to the economic recession in the continent from 2000-2004, Boca won four of its six total titles in the decade: 2000, 2001, 2003, and 2007.
However, it's Boca arch rival River Plate that is the main force from Argentina now. The Millonarios have won four titles, two of which came under manager Marcelo Gallardo in 2015 and 2018. River Plate won the competition's most historic and notorious final against Boca Juniors in 2018. The series had become such a security risk that the deciding game had to be played at the Santiago Bernabéu in Spain.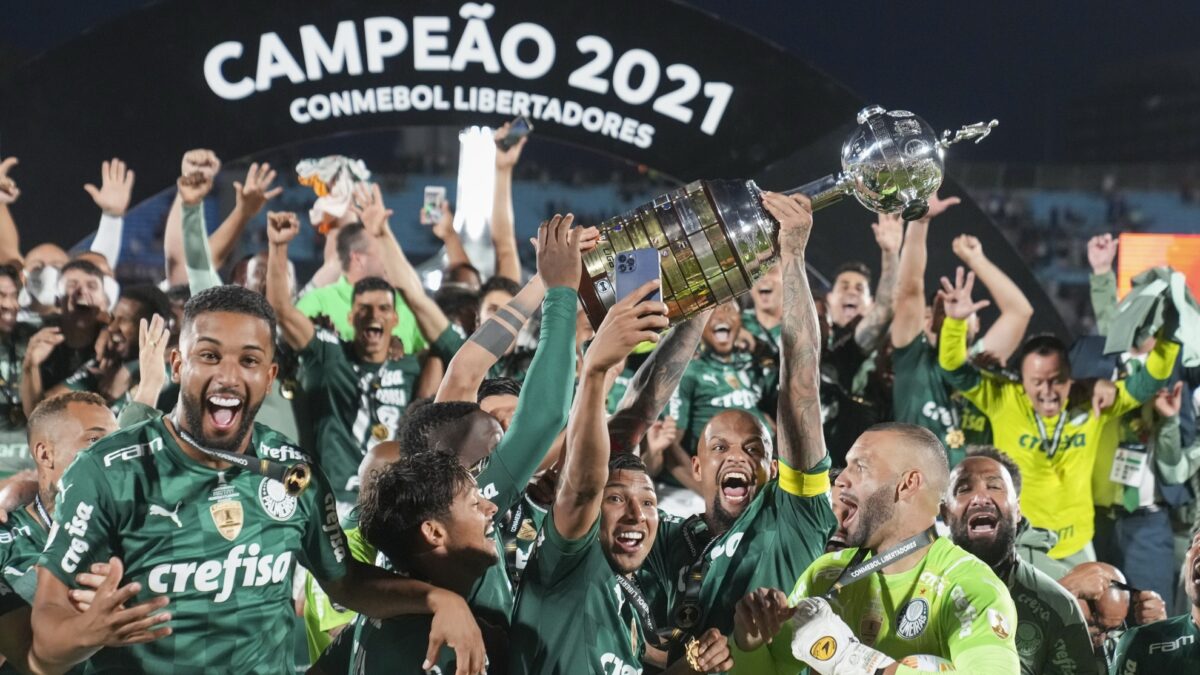 In Brazil, Palmeiras are the current champions and winners of the last two tournaments. Before that, Flamengo had broken a huge drought in 2019. Brazilian teams have won the last three finals and six of the last 10 editions.
Sao Paulo of Brazil had some of the best title holders in 1992 and 1993, while Nacional and Peñarol of Uruguay are some of the tournament's most historic winners as well. Although the Uruguayan teams account for eight titles between the two, they have been non-factors since the 1980s.
Atletico Nacional (2016) and LDU Quito (2008) are the last two champions that have hailed from outside of Brazil and Argentina, being from Colombia and Ecuador respectively.
Why Are There More Argentine and Brazilian Teams Than Any Other Country?
In this year's edition of the Copa Libertadores, there are six teams from Argentina and nine teams from Brazil. All other nations (Bolivia, Peru, Ecuador, Chile, Venezuela, Uruguay, Colombia, and Paraguay) have four berths each. There is an array of reasons for the imbalance, but it mainly boils down to these three: Television rights, Copa Sudamericana winners, and politics. But the decision to include more Argentine and Brazilian teams is a conscious one, one that has affected the tournament considerably over the last decade.
Why Are There No MLS or Liga MX Teams in Copa Libertadores?
While the answer might seem obvious — MLS and Liga MX are part of CONCACAF, not CONMEBOL — Liga MX clubs have participated in tournaments as recently as 2016 (having made the finals on three occasions, though never winning), and there have been talks around MLS joining the competition as well.
However, Mexican sides pulled out of the tournament after 2016 due to scheduling conflicts with CONCACAF Champions League and issues over revenue, and most of the MLS-CONMEBOL discussions have been indirect, and haven't yet resulted in anything concrete.
CONMEBOL has come under criticism from younger members of the press corps for not extending a more firm invitation to MLS and Liga MX. The federation lost a huge chance to give the tournament more notoriety as they missed the bus during the Beckham and Zlatan eras in MLS, and now as the league has become younger and more competitive, it seems like a lost opportunity for both MLS and CONMEBOL.
What Teams Should I Pay Attention to This Year?
Palmeiras, the current champions, still have the core of their team that won the tournament last year, while also adding former LAFC defensive midfielder Eduard Atuesta.
Red Bull Bragantino, another team to watch from Brazil under the Red Bull umbrella, was a Serie C team that moved up to Serie A in Brazil in 2020, and improved on its debut 10th place finish with a sixth place spot in the table in 2021. The club has already been a finalist in the Copa Sudamericana, and will surely eventually leave a mark in the Copa Libertadores.
Independiente del Valle of Ecuador has revolutionized South American soccer. A club known for the production of young Ecuadorian players, the team has overtaken more traditional clubs in Ecuador as a hotbed for talent. Independiente del Valle have been playing in the Copa Libertadores since 2014, and finished as runners-up in 2016. An exciting and fun team to watch, the Ecuadorian side could be a dark horse this year.
River Plate continues to dominate Argentine soccer and usually makes a deep run in the Copa Libertadores. The powerful side coached by Gallardo, see the 2022 tournament as their coach's big goodbye at year's end, and will want to win one more for El Muñeco.
Flamengo of Brazil wraps up the tournament favorites list with a side that has Gabigol, Uruguayan Giorgian De Arrascaeta, and one of the strongest fan bases in the world.
What Makes Copa Libertadores So Special?
One word: Passion.
The games mean so much to the fans, players, and coaches. Unlike the Champions League, the teams on display in a Copa Libertadores can showcase their skills to many scouts around the world and move on to much greener pastures.
It's that pride that players play with that can turn a Copa Libertadores match from a simple cup game to an all-out war. When watching the Copa Libertadores expect the unexpected — a match could be delayed because of smoke bombs, or suspended because the police sent dogs at opposing teams.
In a tournament where passions run high and VAR is used usually in knockout stages, games tend to get out of hand quickly.
The 2022 Copa Libertadores group stage will run until May 26, and the knockout stages are scheduled to begin on July 13.