In the first of Urban Pitch and Red Bull's "Training Grounds" competition, an unknown team comes out of nowhere and nearly pulls a shocking upset over last year's Neymar Jr's Five U.S. Champions. 
Partnering with Urban Pitch, Red Bull hosted the first of three "Training Grounds" sessions in downtown Los Angeles. The sessions were created to help crews prepare for the upcoming Neymar Jr's Five L.A. qualifier. Small-sided teams took advantage of the opportunity to size up potential competition while getting acclimated to the unique tournament format.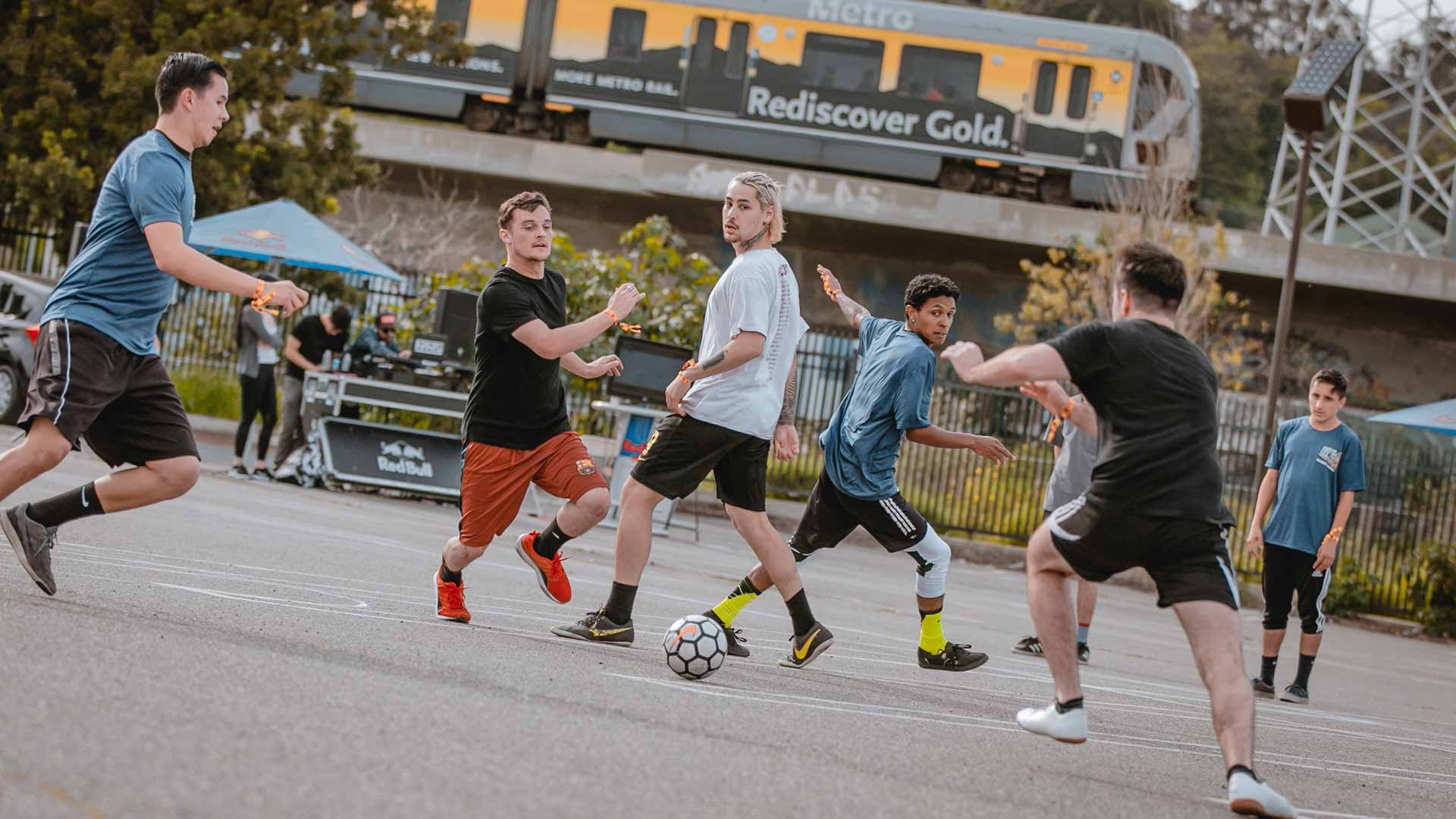 There were familiar faces from well-known crews mingling alongside new players being introduced to the tournament series for the first time. In a surprising turn of events, last year's U.S. champions, TC Broders, found themselves down 0-2 against a completely unknown team who went by the name "SN."
Per tournament rules which requires a team to drop a player whenever scored on, TC Broders played short two men and were facing an upset. But, like true competitors, the crew systematically executed their game plan and made an impressive comeback to finish the match 5-2. They ended the day with an undefeated record and earned themselves a free pass to the upcoming Los Angeles qualifier on April 1.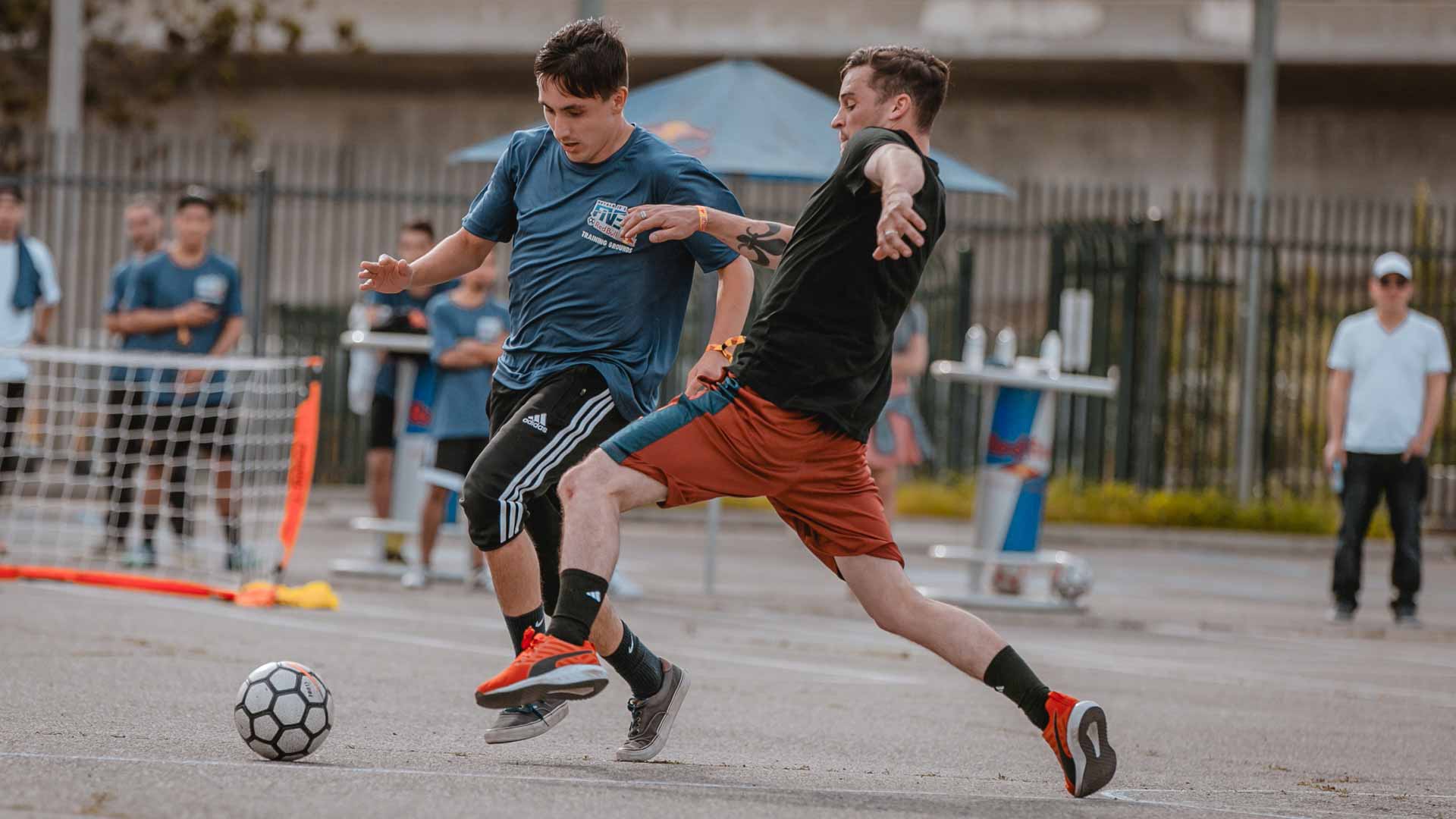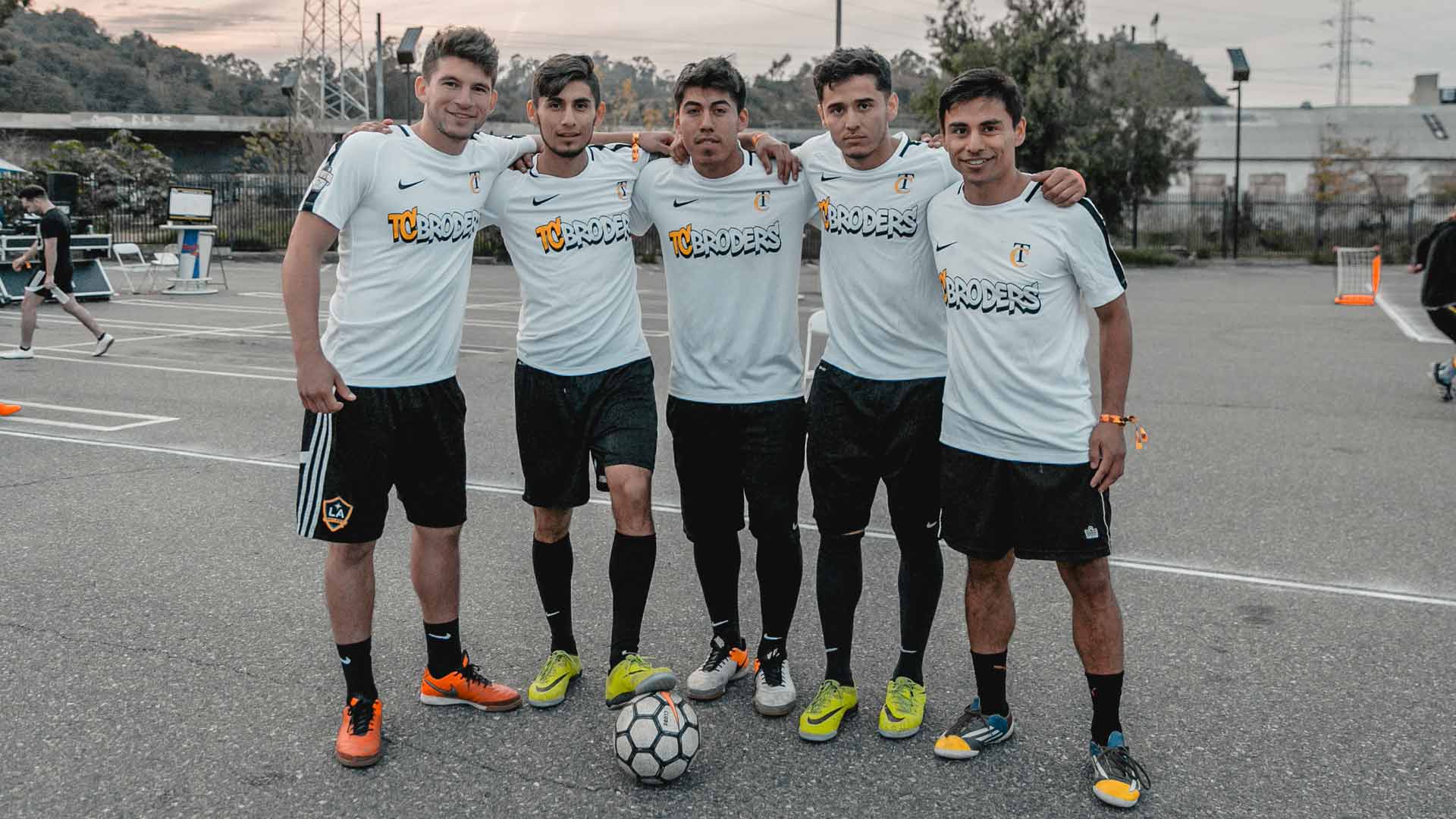 Register for the upcoming Training Grounds events here. For complete tournament rules and registration, visit the Neymar Jr's Five web site.
Photography by Imad Bolotok for Urban Pitch.