Looking for an NWSL club to support ahead of the 2021 season but don't know where to start? We've got you covered…
There's never been a bad time to get invested in the NWSL, but now might be the best. The league has made tremendous strides over the past year, producing dramatic and exciting matches on the pitch, and securing a bevy of sparkly new sponsors off of it. Exciting expansion franchises like Racing Louisville and Angel City FC (set to join next season) will only add to the league's entertainment value, and push forward towards its journey to becoming a force to be reckoned with.
Fans across the country have caught on, and last year's spike in viewership seems to be sustaining. But one thing that may be difficult for new fans is choosing a club to root for, especially if you don't have one in your home city.
With another successful Challenge Cup concluding last weekend, and the start of the regular season on the horizon, we put together a guide that will hopefully make things easier for you.
The Frontrunners
These clubs are safe bets to finish at or near the top of the NWSL table this season. 
Portland Thorns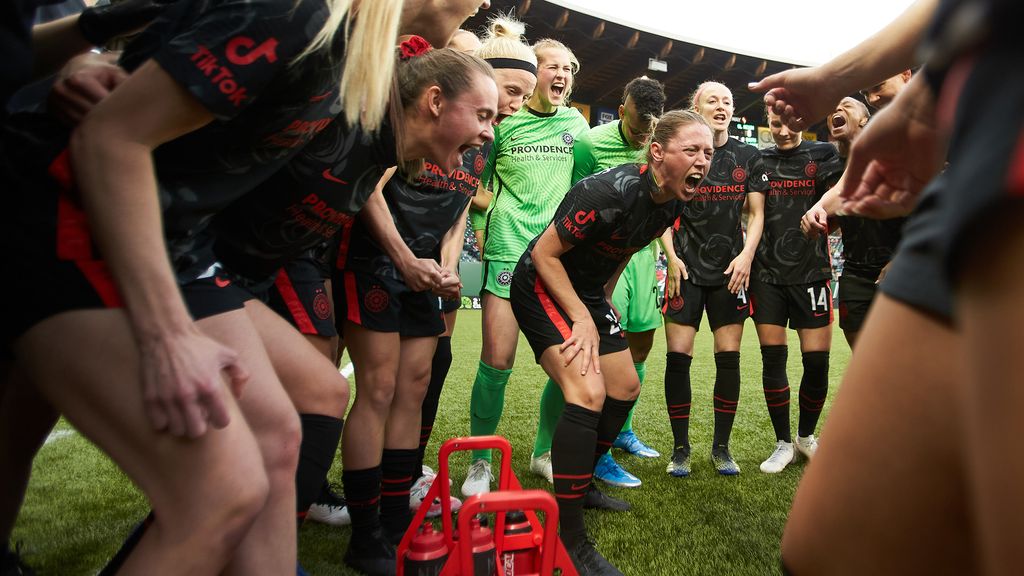 I really don't have to sell you on much to get on board with the Portland Thorns. They have just about everything you'd want out of a sports franchise — most notably a successful track record, a fantastic fan base, and a great stadium.
The reigning Challenge Cup victors also have some of the best jerseys in the league, and a pretty stacked roster to boot. At the top, there's a trio of proven stars in their primes: Crystal Dunn, Lindsey Horan, and Becky Sauerbrunn, all of whom are some of the best players the league has ever seen. Pair that with young up-and-comers Sophia Smith and Morgan Weaver, and a plethora of veterans with international experience like Adrianna Franch, Meghan Klingenberg, and Rocky Rodriguez, and you have a more-than-solid core good enough to have championship expectations. Oh yeah — there's also Christine Sinclair, one of the greatest to ever step foot on the pitch, and at 37 has shown no signs of slowing down. — Ramsey Abushahla
North Carolina Courage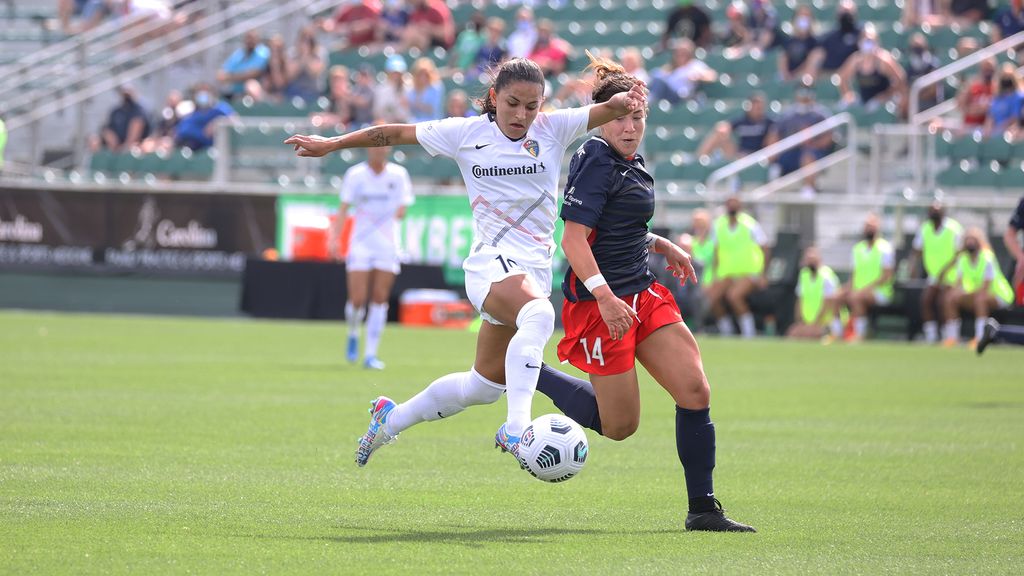 Let's check in on how the past few seasons have gone for the North Carolina Courage. NWSL champions? Check. Record breaking offense? Check. Record breaking defense? Check. Win an international cup against some of the best teams in the world? Oh yeah, it's all coming together.
The Courage are one of the premier women's clubs on the planet, and their focus this year is getting back on top and setting a new standard of what it means to be the best in the NWSL. Despite trading Crystal Dunn in the offseason, they upgraded at goalkeeper in Casey Murphy, and the rest of the club was kept more or less intact.
It's particularly cool to see the Courage be so successful because they are one of the few pro clubs in the western hemisphere that has a first division women's team and lower division men's team. So many clubs have both teams in the first division yet budgets, expectations, and even stadiums are vastly different between them.
2020 saw a bit of a drop off compared to what Courage fans have been used to — a first round Challenge Cup loss followed by a fifth place finish in the Fall Series left them without the meaningful games they've grown accustomed to. Getting back to winning ways through veterans like recently crowned Challenge Cup MVP Debinha and Lynn Williams isn't a bad plan, however. — Kyle Scoble
Houston Dash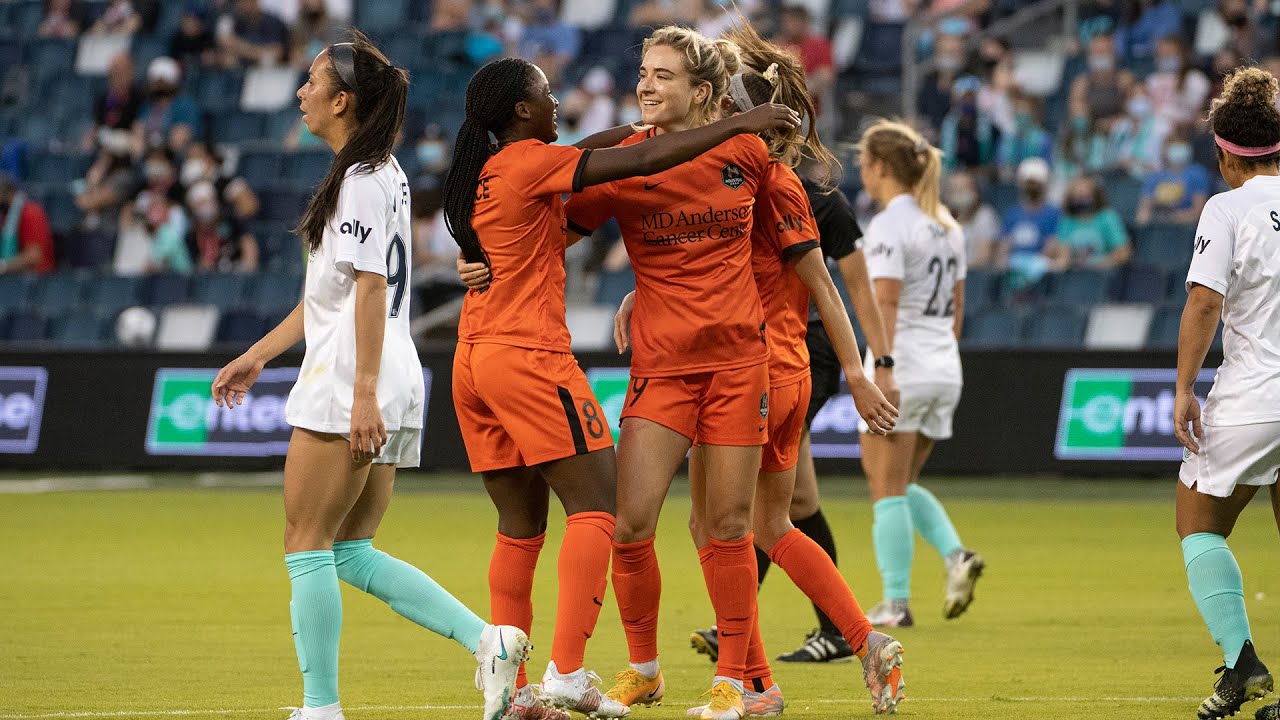 The Houston Dash didn't make the playoffs in their first six seasons, but that didn't stop them from winning last year's Challenge Cup. Hoisting a trophy creates momentum, trust, and mojo — things staying late at practice don't get you.
The Dash went and followed that up with a second place finish in the Fall Series. The new look on the field was met with a rebrand off it. As far as new crests go, this one really is solid and an upgrade. An offseason focused on locking down talent — up to six players could go to the Olympics — the biggest question becomes: Can they keep the momentum for a full season?
The Dash actually had a better group play points per game in this year's edition of the Challenge Cup compared to last year when they won it, however no single elimination bracket means no run to the final. Despite not making the final, they didn't lose a game, giving them a solid foundation for the season.
Led by Kristie Mewis' high bun, if the Dash can pick up where they left off, the top of the Western Conference is theirs for the taking. The Reign will need time to jell, leaving Portland Thorns as the only (a big only) roadblock to first place. — Kyle Scoble
New-Look Clubs
Unlike MLS, NWSL saw a series of successful initial and re-branding campaigns in the offseason. 
Kansas City
Far from a typical expansion team, Kansas City joined the fold in 2021 following the dissolution of the Utah Royals. Kansas City was initially an NWSL founding location, where FC Kansas City won two league titles before folding and sending most of its players to Utah.
It's great to have the city back in the league, and the club is looking for a fresh start. We're thinking there's going to be plenty to look forward to. First off, it's almost certain that we'll be getting a new club name in the near future. Kansas City NWSL doesn't exactly roll off the tongue, and the crest has a placeholder feel to it, a product of the hastened rollout caused by the Utah Royal's last-minute folding. Let's just hope the rebrand is closer to what some NWSL clubs have done, rather than some of the recent ones we've seen in MLS.
On its roster, Kansas City has a mix of young and experienced players, led by captain Amy Rodriguez, who has proven to be an adept goal scorer throughout her storied career. Lo'eau Labonta, who's been with the club since the original KC days, and Kristen Edmonds bring a wealth of experience, and Canadian international Jordyn Listro is a young player to watch for.
KC is a great club to choose if you don't enjoy rooting for frontrunners, and if it helps, Ted Lasso would almost certainly pick this club over any else in the league. Barbecue sauce. — Ramsey Abushahla
Racing Louisville
When it comes to branding and a rollout before an inaugural season, few clubs have done it better than Racing Louisville.
A fantastic color scheme, crest, and kit make Racing Lou one of the sleekest clubs in the NWSL, and a shiny new stadium certainly doesn't hurt either. Plus if you're new to the league, it only makes sense to align yourself with the other new kid on the block.
Expansion clubs are expected to struggle out the gate, and Racing Lou had a tough go during the Challenge Cup. However, there is a lot of promise in the club's roster. 2020 No. 1 overall pick Emily Fox is joined by a formidable front three in Savannah McCaskill, Yuki Nagasato, and Cece Kizer, to go along with former NWSL Goalkeeper of the Year Michelle Betos.
It still may be early on in the club's days, but judging by the way its sibling club Louisville City is run, Racing Lou is in good hands. — Ramsey Abushahla
NJ/NY Gotham FC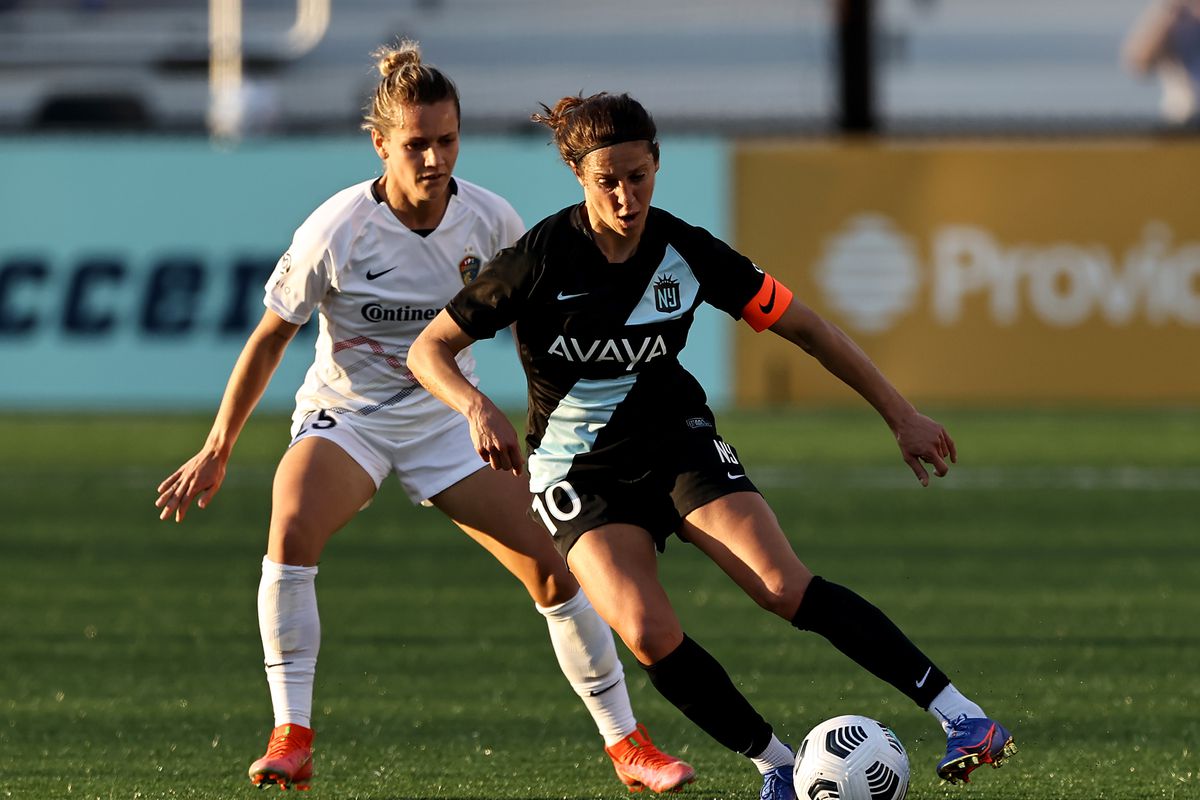 If you're a comic book head and enjoy fire color schemes, NJ/NY Gotham FC is the club for you. Coming off a successful rebrand and a recent run to the NWSL Challenge Cup final, there's no better time to jump on the hype train. It's officially left the station and is picking up speed.
The team is anchored by longtime USWNT member Allie Long and Japan star Nahomi Kawasumi in the midfield. Up top, U.S. Soccer legend Carli Lloyd and Margaret "Midge" Purce provide the attack. While they're not necessarily the most talented team in the league, it's a solid squad looking for a fresh start both on and off the pitch. And with the club referring to substitute players as "game changers" on their socials, we're not betting against that type of feel-good energy. Lastly, the new sky blue, Gotham black, and cloud white color scheme should yield some incredibly buttery merch. Just make sure you scoop a kit before the hypebeasts get to it. — Kevin Vote
Their turf. Our game. Your Starting XI ?

Presented by @Avaya pic.twitter.com/oOHFVNpFaw

— NJ/NY Gotham FC (@GothamFC) May 8, 2021
The OGs
These clubs have been here since the start of the NWSL, and in the case of Chicago, even before the league came to existence in 2013. 
Washington Spirit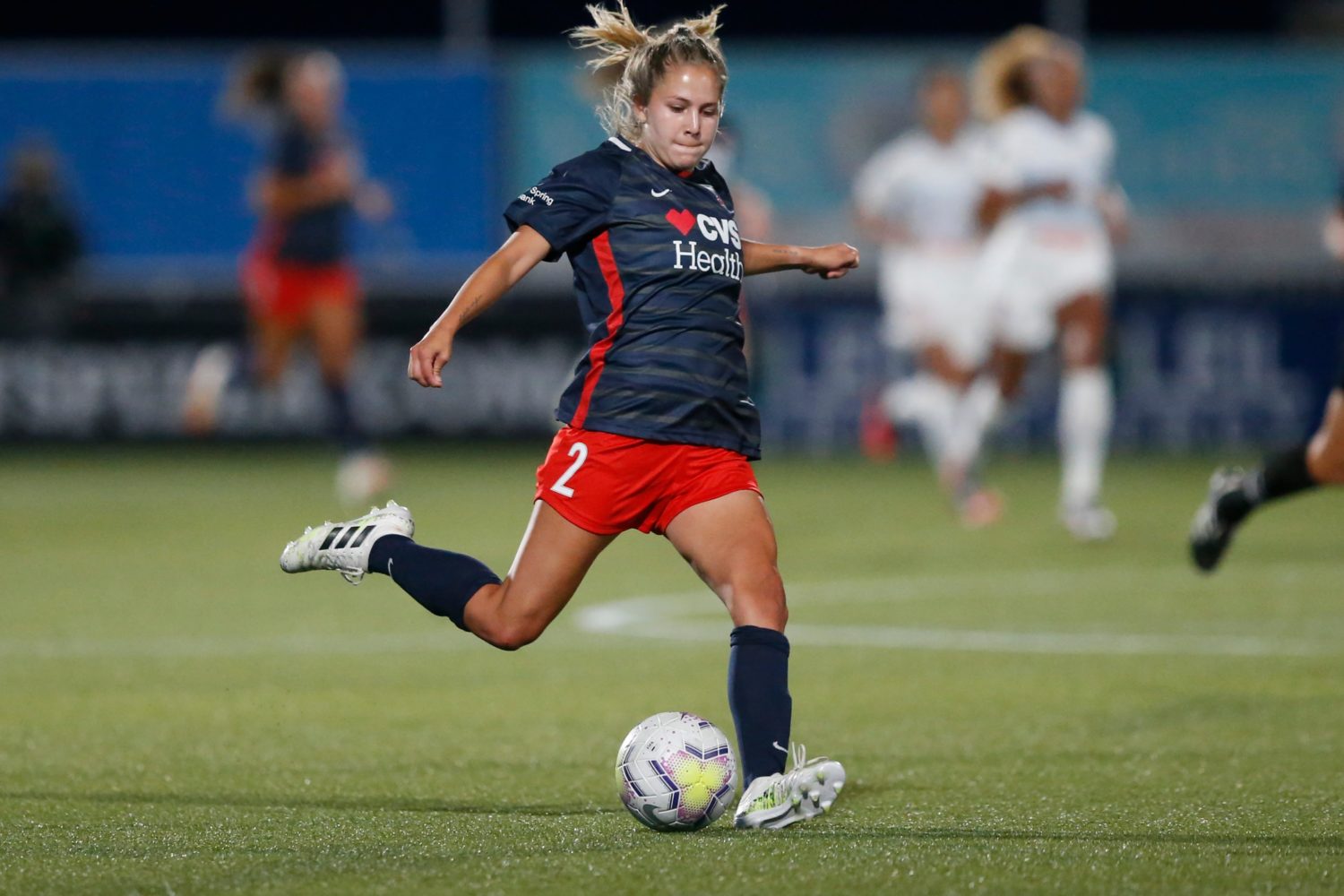 Like Gotham, Washington Spirit is a founding NWSL member which has also struggled historically and is looking to turn things around. And while it's not a complete facelift like their New York/New Jersey counterparts, the club has been slowly assembling a roster of celebrity owners on par with LAFC and Angel City.
First it started with Chelsea Clinton and Jenna Bush Hager, then Olympic gold medal-winning gymnast Dominique Dawes, and most recently NHL superstar Alexander Ovechkin joined the fray.
On the pitch things are starting to look up too. While USWNT members Kelley O'Hara and Emily Sonnett are the most notable names on the roster, the most exciting player is Trinity Rodman. Picked second overall in last year's NWSL Draft, Rodman is the youngest player drafted in league history. With so much hype around her, expectations are high. But early on Rodman's looking like she could be the future face of the franchise, and eventually the league. Get in on the ground floor while you still can. — Kevin Vote
OL Reign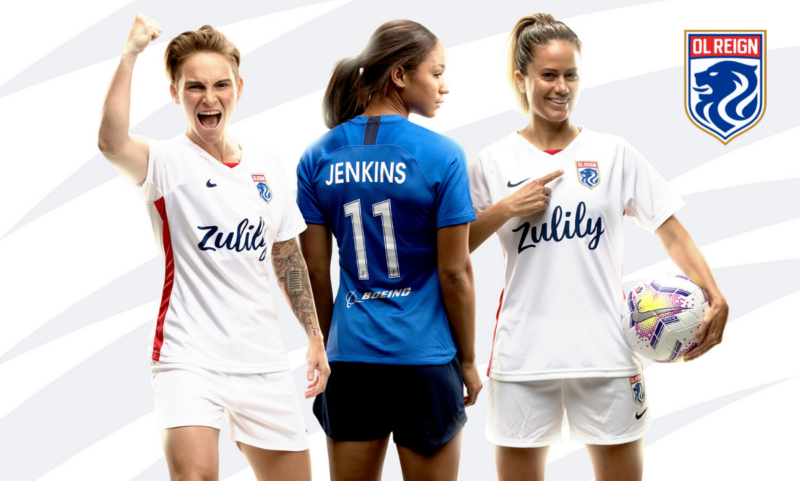 OL Reign are coming off a fairly disappointing 2020, losing in the first round of the Challenge Cup, and four points from four games made the Fall Series forgettable. It's interesting times in Tacoma, Washington, as the Reign squad was still figuring itself out during the 2021 Challenge Cup. It's a bit tough to judge teams on Challenge Cup performances when they overlapped with an international window, but here we are.
Multiple trades, new signings, draftees and the potential arrival of a one Rose Lavelle has created a new look quickly. Many (myself included) were worried about the approach Olympique Lyonnais would take with their ownership of the Reign. Would it be a feeder club for younger players that need a change of scenery or projects that need time?
However, the types of players coming to the Reign have been anything but those. Dzsenifer Marozsán has over 100 caps for Germany and averaged nearly a goal every other game for the parent club. Goalkeeper Sarah Bouhaddi has 192 appearances for Lyon, and on May 12 they announced the season long loan of Eugenie Le Sommer, one of the biggest names in French soccer. This shows a serious commitment from the French ownership that they want to dominate multiple continents.
The Reign have not only brought on some really quality players from the OL mothership, but they've also gone out and signed a young Brazilian Angelina (who happened to be born in the United States for a nice roster compliance note), who has pretty much won everything at the youth level as Palmeiras' captain.
If the new and young players can step up, international veterans Megan Rapinoe, Jess Fishlock, and Quinn have more than enough talent and know-how to do some serious damage in the Western Conference. The Portland Thorns are by far the favorite, but there is something serious brewing up in Washington. — Kyle Scoble 
Chicago Red Stars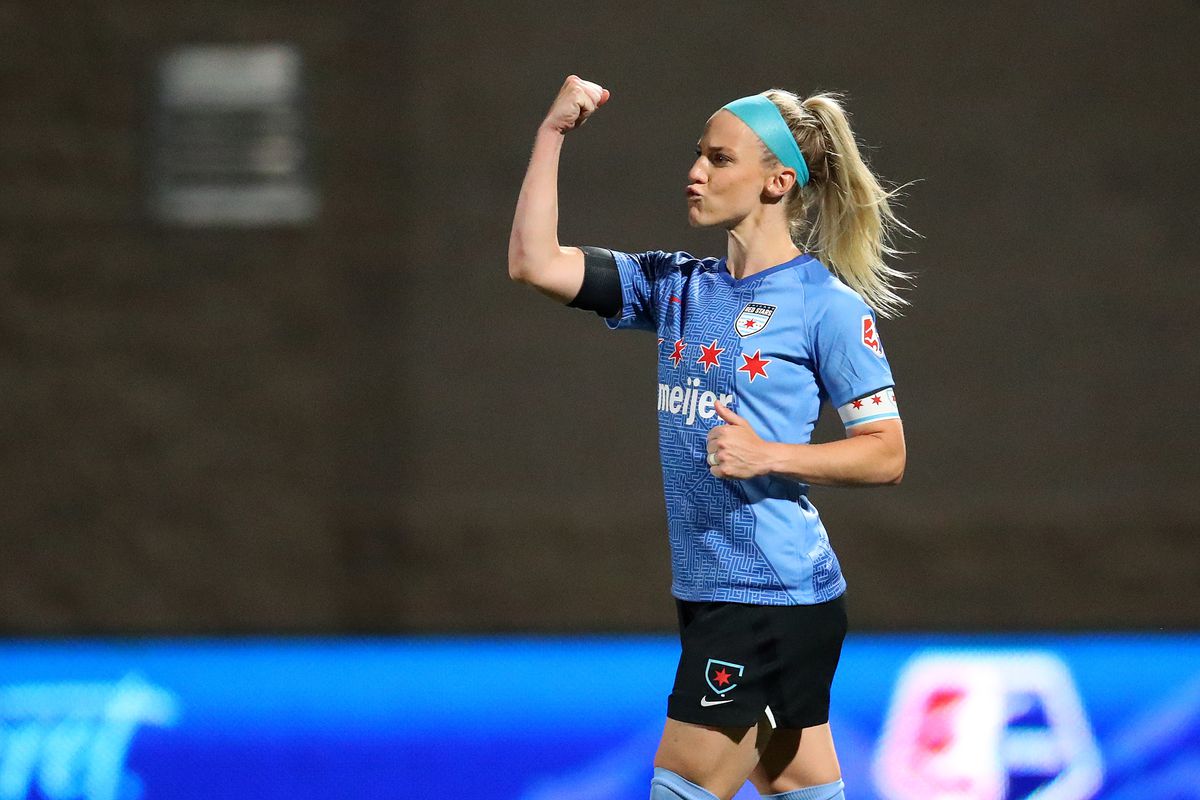 One of the most iconic teams in the league, the Chicago Red Stars' crest and uniforms are instantly recognizable, and I cannot stress enough how great both of their jerseys are, particularly the "neighborhood jersey." Seriously, it's timeless.
Yet, they are still chasing that elusive trophy. Is this the year Chicago can finally break through? The Challenge Cup didn't quite go its way this year, but only two teams can truly leave the Challenge Cup "satisfied."
Last year had a young squad that needed some trial by fire, and planned rotations gave a lot of players time on the field, but with that, you can lose continuity. This year the squad makeup is more experienced — bringing in Mallory Pugh certainly helps with that — but some other trades and a whole year's worth of experience for the returnees have a potentially lethal setup.
The Olympics will affect everyone, but with realistically only three players being gone means there might not be a huge dip in form for the Red Stars. This is a team on an upward trend, and if they can keep it going, the future is bright for the club and we very well could see a packed SeatGeek Stadium by end of year, something any soccer fan in Chicago can look forward to.
A Challenge Cup with only three goals and two total points in four games shows that the team isn't a favorite to win the league, but anyone that ignores the talent on the roster is in for a rude awakening. Head coach Rory Dames has the pieces, but will need to push the right buttons for it to work out this year. — Kyle Scoble
Orlando Pride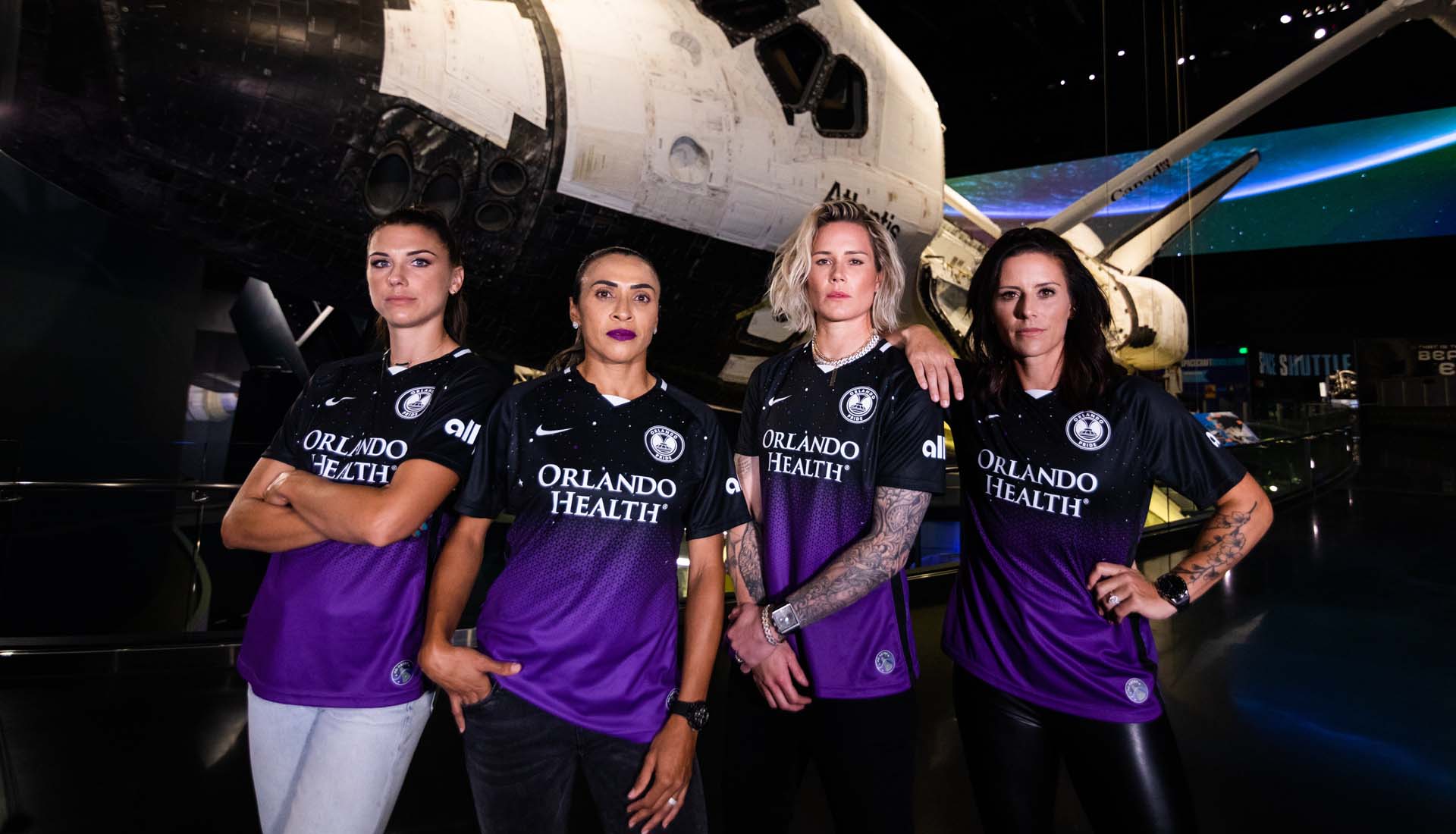 For the sake of this article, it was hard to categorize the Orlando Pride. They aren't a founding member of the league, nor did they undergo a rebrand in the offseason. And while they should be a perennially successful club at or near the top of the table on paper, they've had a history of underperforming, only finishing higher than seventh place once in their existence.
Starting with their roster, the Pride have some of the biggest stars in the game. You've got Alex Morgan and Marta, who have each been at the top of women's soccer for over a decade now, USWNT power couple Ali Krieger and Ashlyn Harris, and wily veteran Sydney Leroux.
But as everyone knows, championships aren't won on paper. So even though the Pride have some of the most marketable faces in the league, they're somehow the underdogs. Is this the year they put it all together and finally make the leap to a regular playoff team? One thing the Pride definitely have going for them: this year's kit. In a fitting tribute to Central Florida's iconic Space Coast, the club's Ad Astra kit is truly out of this world. The top half of the kit is jet black with a star pattern and monochrome badge, while the bottom is royal purple with a geometric pattern. Look out for a restock soon, because it's one of the kits of the year. — Kevin Vote
Who will you be rooting for in the 2021 NWSL season? Drop us a line in the comments below.