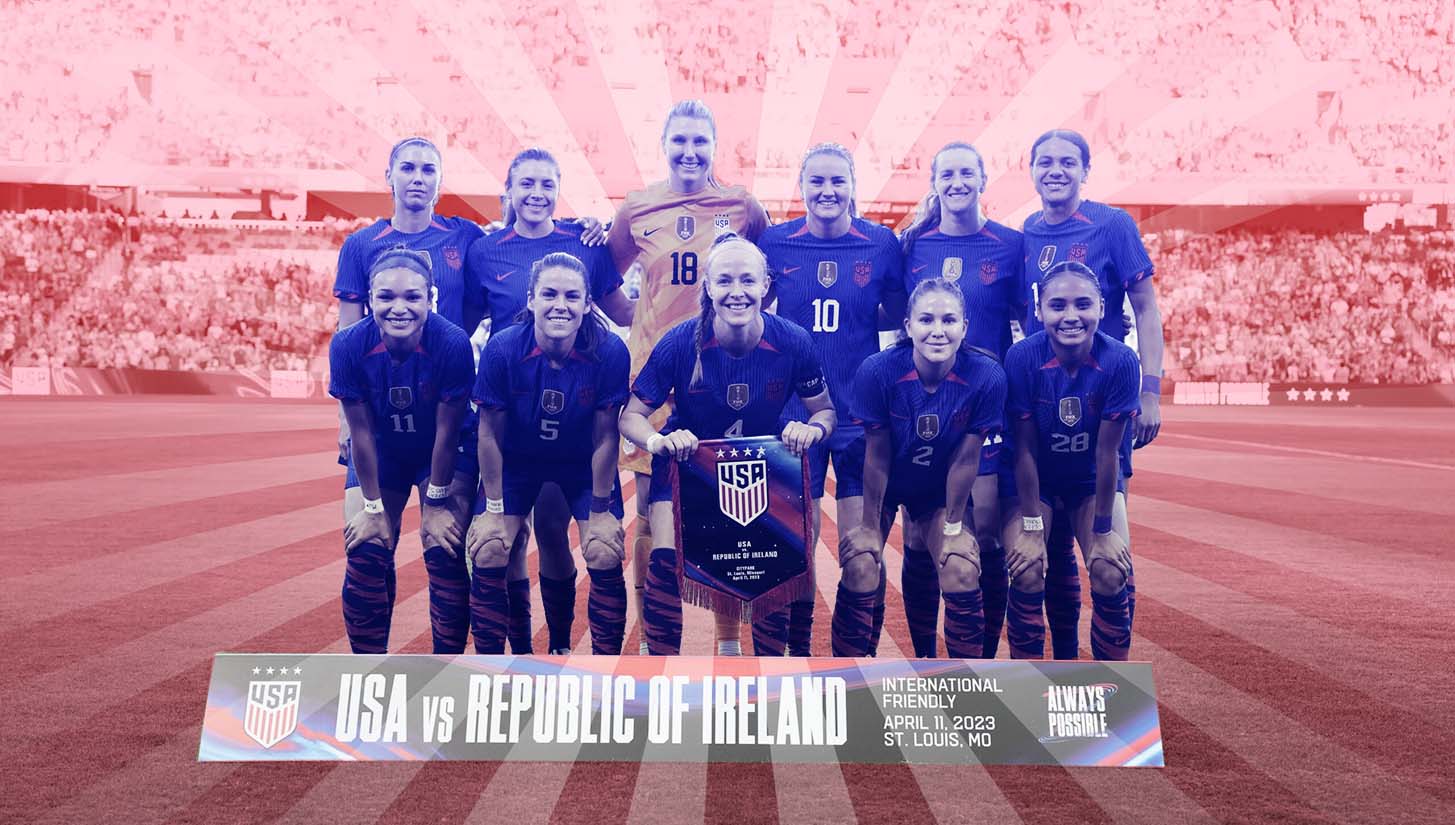 As the 2023 World Cup draws nearer, we take a look at the current United States women's national team, which finds itself at a crossroads between established veterans and up-and-coming talents. 
As the current title and record holders for the most World Cup wins, the United States women's national team is always a heavyweight contender in whatever competition it enters. This year, however, Vlatko Andonovski's team will not be going into the 2023 World Cup in Australia and New Zealand as overwhelming favorites like in the years before. While other nations have steadily improved in quality, the USWNT is currently dealing with multiple injuries as well as searching for a balance between familiar names and young stars of the future.
The recent two encounters with Ireland — who are going to make their first ever World Cup appearance this summer — were among the final tests for the USWNT before this summer's tournament. Andonovski will have one final look at the club in July against Wales before making the final 23-player World Cup squad.
Among the takeaways from the two matches against the Girls in Green were the first ever international goals from defenders Emily Fox and Alana Cook, the latter of which scored an absolute screamer on her birthday of all days.
Can't. Stop. Watching.

⚽️ @_alana_cook pic.twitter.com/40tQiXVd95

— U.S. Women's National Soccer Team (@USWNT) April 12, 2023
Despite winning both matches, the USWNT struggled at times to exploit their chances and turned the ball over in their own half at a higher rate than normal. Making matters worse is the injury to Mallory Swanson, who had been in stellar form and figured to be a key cog in the Stars and Stripes' attack this summer. Her return timetable is still uncertain, but with a torn patellar tendon, it's doubtful she will return in time for the World Cup.
Swanson was a part of the 2019 triumph in France, but we could see a slew of new faces this summer, as the USWNT has gone through some significant transitions over the past four years.
Longtime captain Carli Lloyd announced her retirement in 2021 after 316 caps. Defender Becky Sauerbrunn has since taken over the duties, herself having recently celebrated her 200th cap in her home town St. Louis against Ireland.
Apart from Lloyd, it's unlikely we'll see key contributors in the 2019 title run including Abby Dahlkemper, Christen Press, Tobin Heath, and Sam Mewis, who have all dealt with various injuries over the past few seasons.
Press and Heath have been reported to be in the final stages of making their returns to the pitch, but even if they do make a recovery in time, it doesn't guarantee a place in the squad for them, as Andonovski has been particularly stingy about player selection, especially with those coming off injuries and long breaks from playing with their club teams.
Adding to the list of injuries is Catarina Macario, who tore her ACL last June. Another dynamic attacking player, Macario is also in the final stages of her recovery, but the jury is still out on her chances of making the World Cup roster.
However, Andonovski has plenty of firepower at his disposal when it comes to forwards. Alex Morgan and Sophia Smith, the current starters up top for the U.S., are among the best in the world at their position, and among those who could fill in for Swanson, Trinity Rodman, the highest-paid NWSL player from the Washington Spirit, seems best suited to do so.
Other options include veteran Megan Rapinoe, who was not part of the most recent roster due to an injury of her own, but she will probably make her return for the World Cup. The two-time World Cup and Olympic champion is set to bring her experience to the team, but because of her age and recent injury struggles, is unlikely to play a full 90 minutes.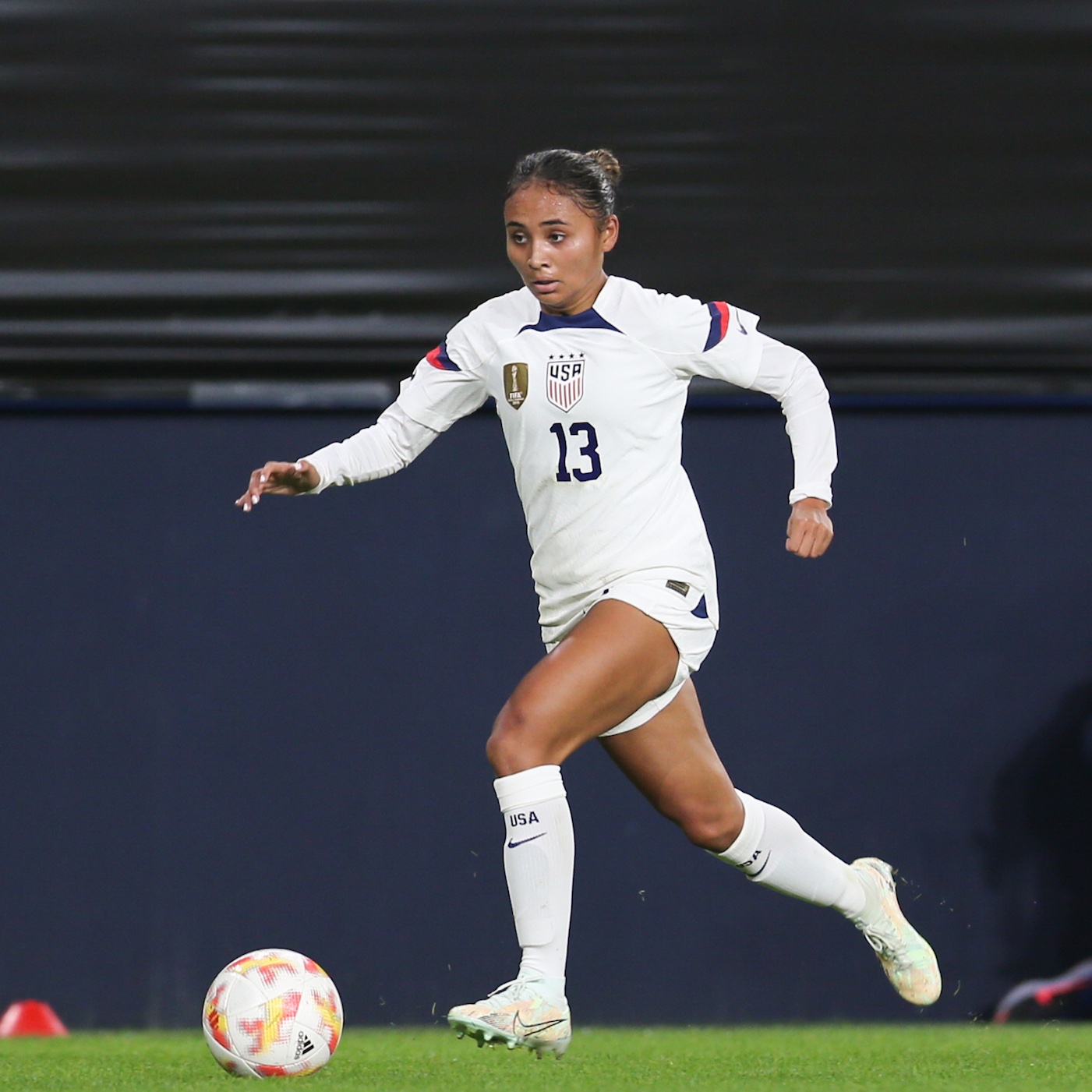 Additionally, Alyssa Thompson serves as another high-quality possibility. The No. 1 pick in the recent NWSL draft made her first starting XI appearance in the second Ireland game after being called up for Swanson and did not disappoint.
The real questions for Andonovski lie in the midfield. Mewis and Julie Ertz were irreplaceable figures on the 2019 team, fitting in perfectly with the playmaking ability of Rose Lavelle, one of the tournament's breakout stars.
Mewis, a versatile box-to-box midfielder, could create chances, defend, and score with equal proficiency, while Ertz, a menacing holding mid, provided an unmatched sense of calm and control. Both have missed significant time on the pitch due to injuries since the 2020 Olympics, and perhaps they set the bar a bit too high at their positions, as the USWNT hasn't quite found either of their replacements yet.
But while Mewis, who underwent knee surgery in January, is out indefinitely, Ertz made her long awaited return in the most recent international window, and has since signed with Angel City FC, making her a favorite to return to the squad this summer.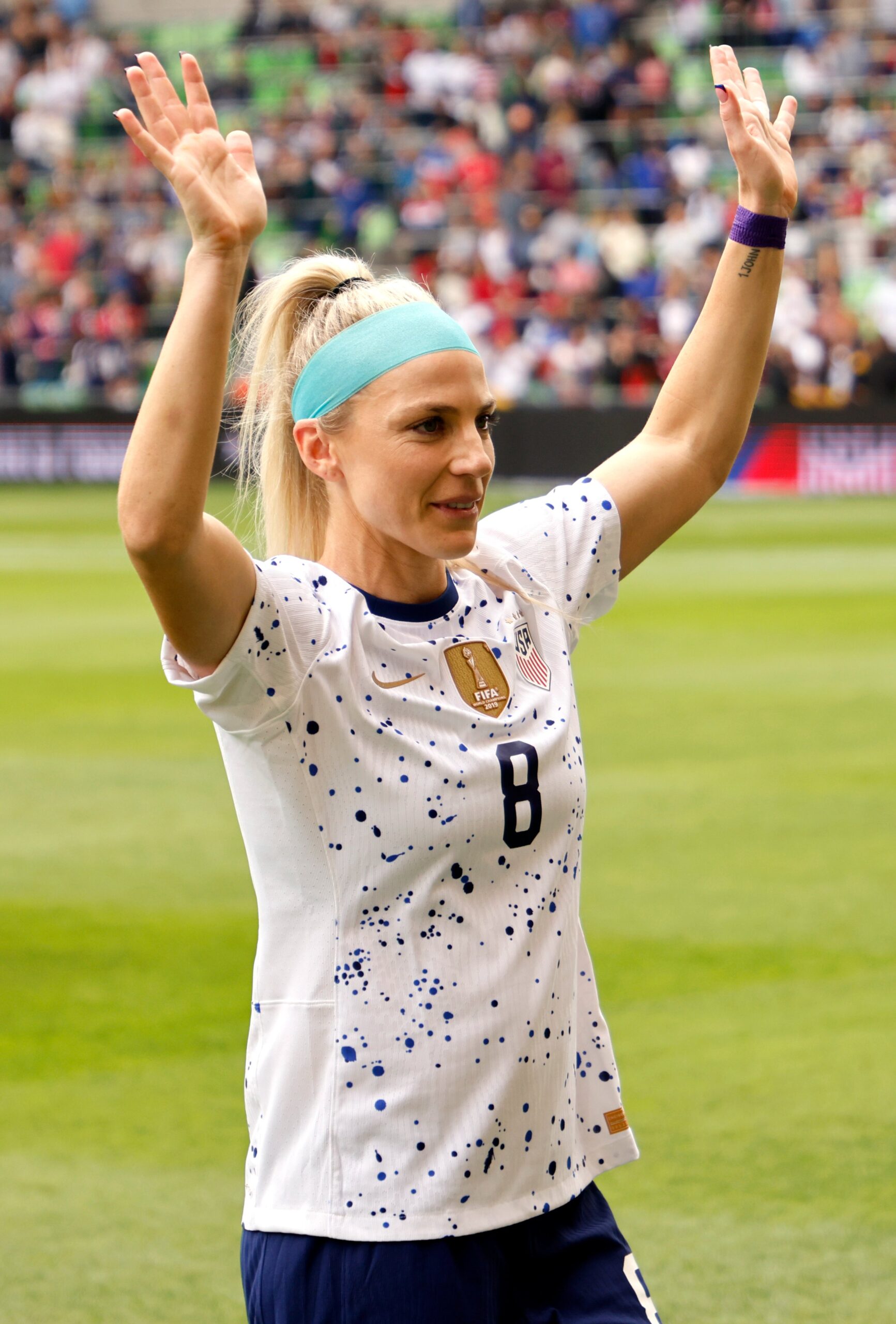 However, Andonovski must be cautious with Ertz's minutes should he select her. As essential as she is to the USWNT's midfield, she still needs to ease into her return, and wouldn't be able to play the exorbitant amount of minutes she is used to. Instead, the team must look to Andi Sullivan to share the load, and don't be surprised to see Lindsay Horan or Taylor Kornieck out of position in the No. 6 role, something Andonovski has played with on multiple occasions.
The lock in the midfield looks to be Lavelle, who missed the second Ireland game after taking a "little knock" in the opening 2-0 victory. Lavelle, who adds most of her quality through 1v1 situations and dangerous crosses into the box, is a bit injury prone as well, and must stay healthy if the U.S. wants a chance at a third straight World Cup this summer.
On the defensive line, Naomi Girma has quickly become as much of a "sure thing" as there is, joining Lavelle, Morgan, and Smith in having their names practically cemented in Andonovski's starting XI. Sauerbrunn figures to be Girma's center back pair, although Cook has shown some promise as well.
Tierna Davidson, the youngest member of the '19 squad, recently made her return from an ACL injury from last season, and if she can return to form expect her to see some minutes as well.
As for the outside backs, Fox and Crystal Dunn seem to be Andonovski's favored pair, but Sofia Huerta has seen plenty of action as well, and has played well for OL Reign. Veterans Kelley O'Hara and Emily Sonnett figure to be in the mix, although in more diminished roles than seen in years past.
At keeper, barring injury, it'll be Alyssa Naeher between the posts, as she has clearly established herself as one of the top No. 1s in the world. It'll be the remaining two spots that will have questions behind them. Among those fighting for them will be Casey Murphy, A.D. Franch, and Aubrey Kingsbury.
It's never easy to boil a roster down to just 23 players, especially when dealing with as much talent as the U.S. is. At the moment, there seems to be more questions than answers for Andonovski, who will have just one more chance to evaluate players before the team heads to Australia and New Zealand.
No matter what the current squad situation looks like, the U.S. will always be considered a title contender based on past success alone. The journey with the aim to defend the title for a second time will begin on July 22 when the USWNT clashes with Vietnam in the first Group E game before facing Portugal and the 2019 runners-up the Netherlands.
Images retrieved from USWNT Socials.