As the 2021 MLS season comes to a close, we take a look at how three new LA Galaxy players — Jorge Villafaña, Josh Drack, and Daniel Aguirre — have made their new homes in Los Angeles. While Villafaña is a seasoned veteran in the game, Drack and Aguirre are rookies who have split playing time with both the first team and LA Galaxy II this year, making for a unique balance and variance of perspectives.

The LA transplant has become a much derided archetype in recent years. Whether it's to make it big in showbiz or for a much-needed change in scenery, wide-eyed hopefuls from all around the country have come to the city in droves — only to complain about traffic, smog, and extortionate latte prices. But in the world of sports, heading to a new city is strictly a business move.
It doesn't matter who you are or what you have accomplished, joining a new team always presents a unique set of circumstances. For some it could be a new start and turning point in their careers, others a chance at redemption. Rookies and vets alike are looking to prove their places in the league, and iron sharpens iron from early training camp to the push for a deep playoff run.
In the case of the LA Galaxy, a series of fresh faces have helped the club rebound from a tumultuous 2020 season that saw its second-worst finish in club history. As the 2021 season draws to a close, the Galaxy are back in the playoff picture, currently in fifth place in the Western Conference and tied in points with the fourth place Portland Timbers with three matches to play.
To get a better depiction of the bounce back season, we caught up with three new Galaxy members to discuss their journeys in their first year in LA.
Meet the Players
Jorge Villafaña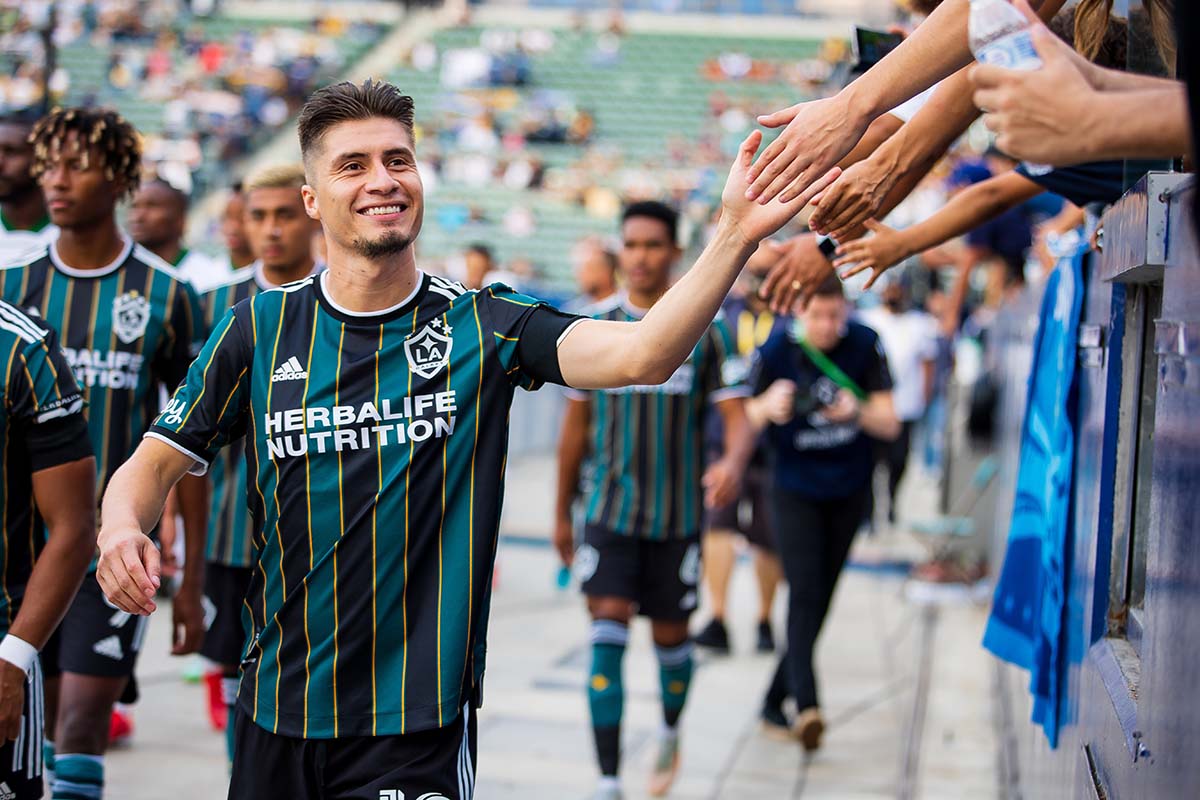 A trade before the 2021 season offered Jorge Villafaña a chance to come home. Born in Anaheim, he began his career at Chivas USA in 2007 after winning Sueño MLS, a reality show which led to a tryout with the team. Since then, Villafaña's plied his trade with Portland Timbers and Santos Laguna in Liga MX. The left back has also collected 21 caps with the United States men's national team over the course of his career. Now, at the age of 32, he finds himself a veteran in the Galaxy locker room, trying to use his experiences to lead the team back to glory. He's been a mainstay in the Galaxy backfield all season, though he's missed the last four matches with a bone bruise.
Josh Drack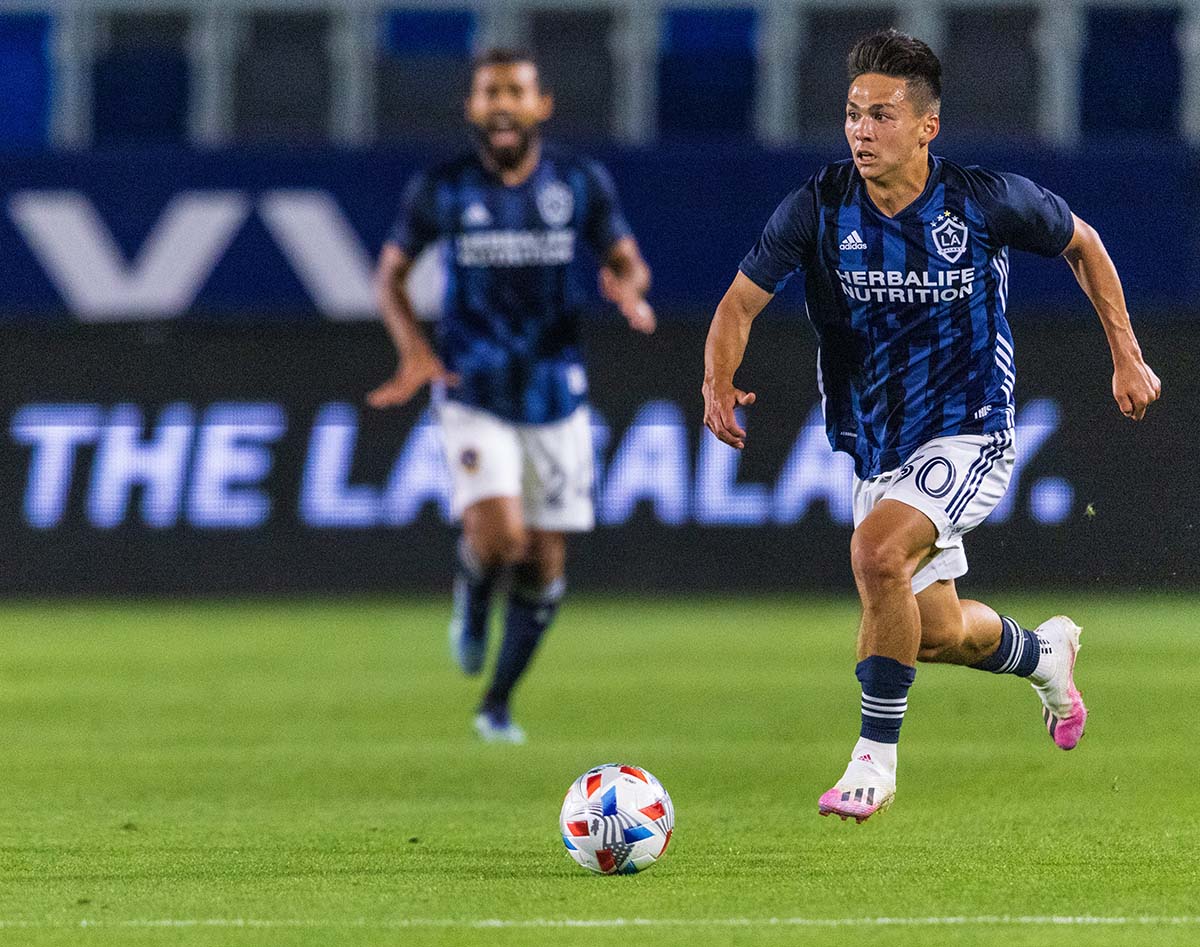 Josh Drack began his journey to fulfilling a lifelong dream when the LA Galaxy selected him 16th overall in the 2021 MLS SuperDraft. The 22-year-old Arizona native played his first two years of college ball at Grand Canyon University, where he quickly became a key player. But seeking a change of scenery in the hopes of improving his mental headspace, Drack then transferred to University of Denver. While he only played one season there due to the COVID-19 pandemic, he credits the program for helping him grow into the player and person he is today. Since joining the pro ranks, Drack has transitioned from forward to left back, and while he's spent most of the season with LA Galaxy II, he's trained with the first team and made his MLS debut in July. With Los Dos, Drack has featured in 29 matches, scoring a pair of goals while assisting nine.
Daniel Aguirre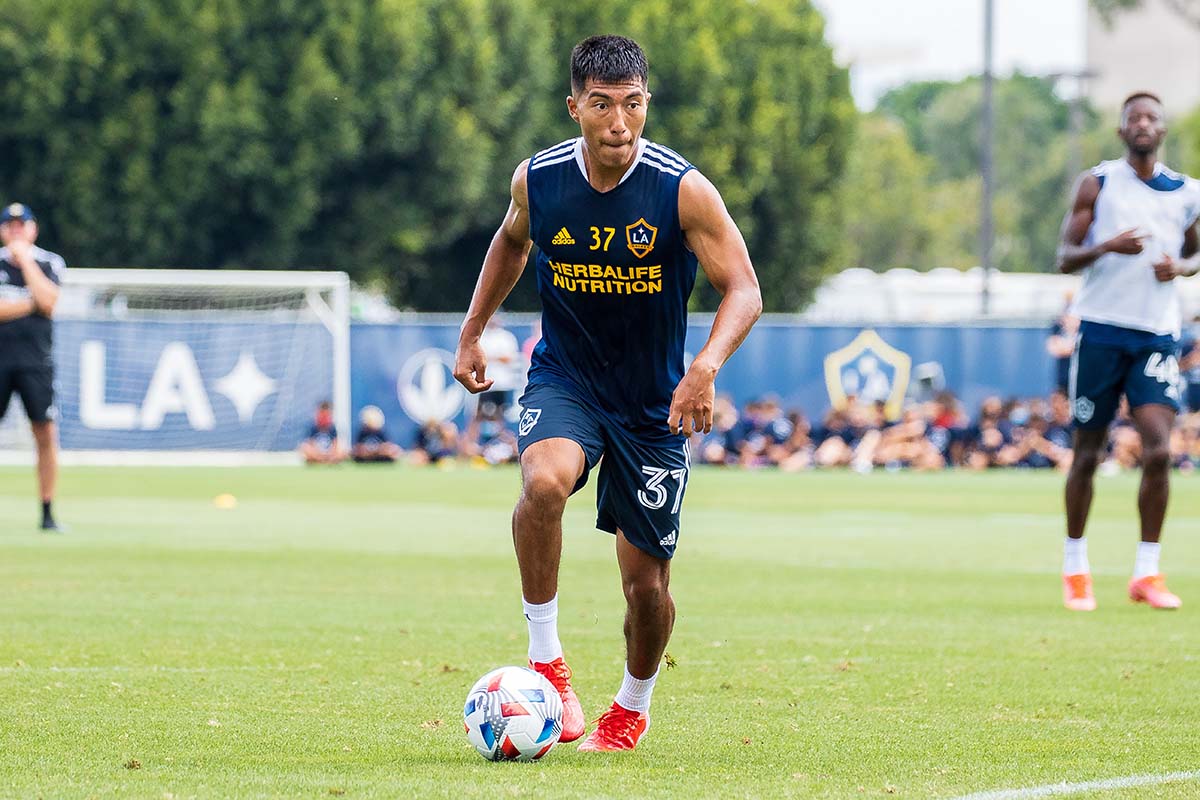 Daniel Aguirre ended up taking a more unconventional route to the Galaxy, signing with Galaxy II following a successful tryout. The midfielder, originally from Redwood City in Northern California, played three years of college ball at UC Riverside. He also made a handful of appearances for USL League Two side FC Golden State Force in 2019. Like Drack, Aguirre has split time between the first and second teams, featuring in five matches for Galaxy, and 27 for Galaxy II, where he's recorded three goals and two assists.
The Conversation
Urban Pitch: What has your first season in LA been like so far?
Jorge Villafaña: It's nice to be back home. Obviously, it's been a while since I've lived in California, so I'm really enjoying it. We've been doing good this season, so you enjoy it more. I mean the family, restaurants, food, Disney — my kids, they love it. They love all the things about Disneyland. I think there's a lot of things to do in California. My kids love being here close to family, so it's been fun.
Josh Drack: For me Arizona's kind of undefeated. Nothing beats home, but Cali's good. Definitely different than Arizona and Denver. But I mean it's kind of what I make of it, so I've gone to the beach a lot and there's a lot of good places to eat. It's just a really cool, unique place that I haven't really been a part of for very long, but on top of that I don't really do much either. I just go to practice and then I chill at home all day, and then do the same thing.
But the season so far, I mean there's been ups and downs obviously. It's my first year as a professional playing a new position, so I've had to learn a lot through games and also just being real with myself after every game and focusing on what I need to do better. It's definitely been no negatives at all. Even if I had a bad game it was a positive because I was able to grow from it and get better from it. I'd say my whole experience so far in LA has been really positive, whether it's been playing games with the second team or getting in training sessions with the first team.
Daniel Aguirre: It's unbelievable honestly. I came down here I'd say my 2017 year, so I've made a lot of relationships here. The coaching staff believes in me, so I'd like to give a big thank you to them. And then my teammates, honestly all of them are amazing teammates helping me in every aspect I can ever ask for. It's great because I have family from down here too, so they come out to some games.
What was going through your head when you found out you were heading to LA to play for the Galaxy?
Jorge: Excitement. I always in my mind I had the feeling that I would like to go back to California one day to kind of do a full circle back to where I started my career. At this time of my career during the pandemic, having family close was a great thing that happened to us. And just being back where I started, I think it's a thing that I always imagined.
Josh: It was pretty crazy, my agent talked to various clubs prior to the draft, and we knew which clubs were interested and which weren't. And we knew which order it was all in, so we had a good feeling I was going to get drafted in the first round. And we knew the Galaxy were interested to draft me, so it was just seeing if a team took me before that point because we knew if I was left when the Galaxy had to pick, then there was a good chance I would be chosen.
And then when that did happen it was kind of like, "Woah." I can't even explain it, it's kind of just, "Wow, like this is real." And then obviously Coach Vanney called me, and talked to him for a little, and all of it was really surreal. All my life I've been working towards being a professional soccer player and that day it kicked up to another level. Now I just need to keep working to keep building and keep growing so I can get higher and higher up in the levels.
Daniel: It honestly happened so fast because I was going into my last year at UCR, and COVID hit, so the Big West was one of the conferences that didn't play in the fall of 2020. I didn't know if I was going to go back for my last year, or what was going to happen in general. But then I got an opportunity to come tryout for Galaxy II, and everything went well, so then I signed. It happened all so quick. I was thinking of going back for my last year, then I got the opportunity. I took it, and everything paid out.
Let's focus on things off the pitch for a second. What type of music are you into? In your opinion, who has the best taste in music on the team, and who usually has control of the AUX cord in the locker room?
Jorge: I'm into Mexican music, and I like English rock and some country. And in the locker room I think it's a mixture of everything. There's the French guys who like to listen to their French music, we got Mexican music, reggaeton, hip-hop — there's a big mix in the locker room. It's nice that sometimes we share the playlist, so it's like a variety all around. I think the one that usually has the music is Adam Saldana, a youngster from the academy. He puts on different varieties like I said, reggaeton, Mexican music, hip-hop.
Josh: My favorite artist is Justin Bieber, and then I listen to a lot of EDM and house music. But I mean I listen to a lot of genres, like Spanish music, just everything. I don't really have a specific genre. As for DJs, we've got a couple. Lately it's been Remy Cabral, Kevin Cabral's brother. He plays a lot of Pop Smoke and French music, which may not suit some other people, but we just kind of listen to whatever's playing. We're never really picky about it.
Daniel: I'm into a lot of rap and hip-hop. I would say a lot of Drake for sure, Lil Baby, Lil Durk, Future. And I'd say Adam. Adam Saldana. Everyone expects him to play the music for pregame. So he jumps on it. It's good music too, so you can't complain. He plays rap and hip-hop, and reggaeton too. We have a lot of reggaeton fans in there.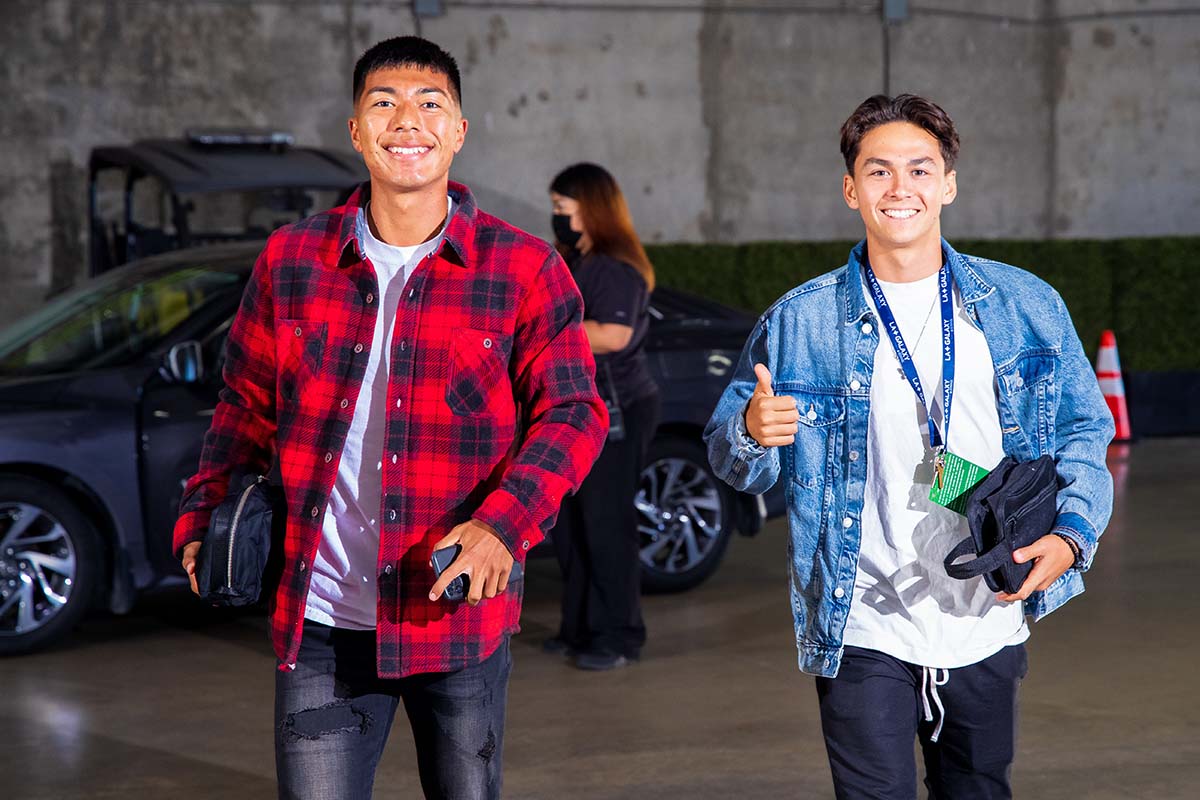 Josh and Daniel, how nervous were you guys for your MLS debuts earlier this year?
Josh: Yeah, I mean that day was pretty cool, it was crazy. I was on a short-term loan from the second team to the first team because they needed an extra guy on the roster. And I didn't really expect to get my debut because it was just an emergency loan. And obviously we were up a few goals, and it was approaching the end of the game and Greg Vanney gave me the opportunity to step on the field even though it was a minute.
That was the moment where I was like, "OK, he didn't really have to put me in the game but he did, and I just have to keep working to be able to play on that field on a more consistent basis." That moment changed everything — well, not everything — but where I needed to be. I needed to raise my standards even more when I'm with the second team and keep playing well to prove that I belong on that field and that I'll do anything. I'll work hard to earn a spot to be able to play on that field.
Daniel: I think that's the most nervous I've ever been. I don't really get nervous when playing and everything, it's another game for me. I've been doing this my whole life so I just see it as another game, another opportunity. But that day was surreal. Just seeing all the fans and just having your name on the big screen and everything, it was pretty nerve-racking at first. Yeah, thankfully everything went well. We got a win as well most importantly. The most important thing is to get a win at the end of the day.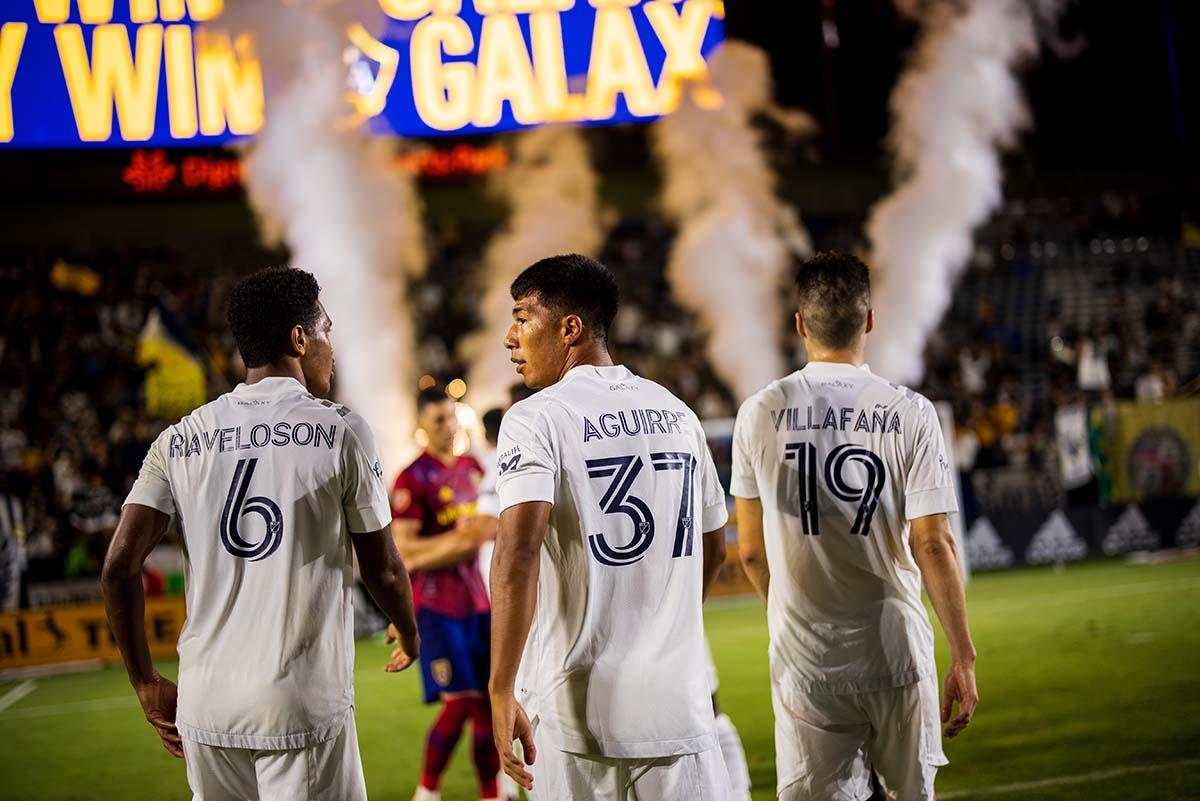 Jorge, have you had a chance to connect with Josh and/or Daniel when they're with the first team? Did you give them any advice?
Jorge: Yeah, you see those guys when they're coming up, they're in the second team and they have the opportunity to train with the first team. You always try to give your best, right, you always have to come with the mentality that you're going to try your best. Run, work hard because you never know when the opportunity's going to come. And I think it's been good for them, and they've already made their MLS debuts. I know that they work hard. I see them almost every day at the training facility. So, they're kids that are not starting, but they're working hard every day. And it's not easy, right? You need to be prepared every single day to compete and to take advantage of the opportunity that they present to you.
If you could give a rookie one piece of advice based on all of your experiences and everything so far in your career what would it be?
Jorge: There's always going to be ups and downs. I think the most important thing is how do you take the downs? How do you bounce back? How do you prepare mentally for when you're not doing or feeling great? And if you still work and you put in 100% even if you're not having the best of days, most of the time you're going to succeed.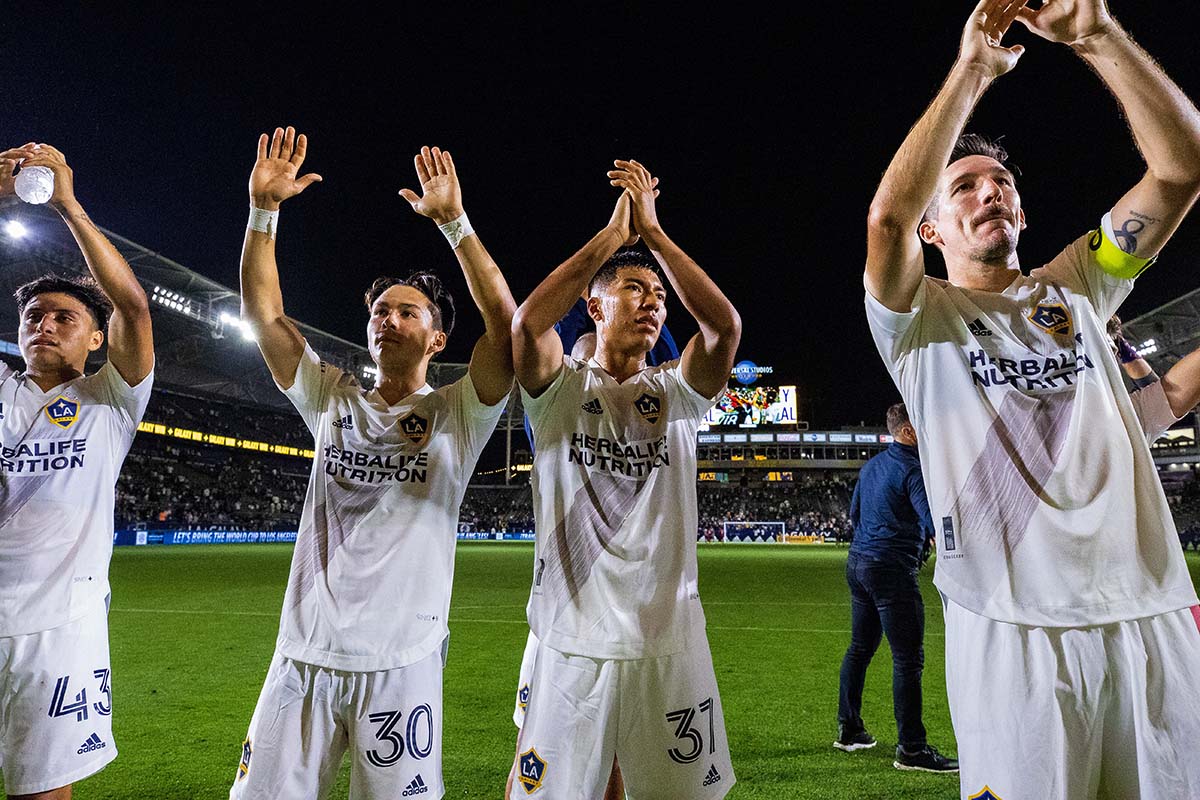 Josh and Daniel, what's the best rookie advice you've received so far?
Josh: I would say just listen — try to learn every single day. As the season goes on you may feel like you're doing the same thing over and over again, but there's something to learn every single day in training or in film or something like that. There's not really much time to check out because you never know when the opportunity can come for you.
Daniel: I think it had come from Sash — well it wasn't really advice, but something Sasha told me, I think it was during the most recent trip to RSL. It was after training, and I was just hitting some long balls like usual, and then Sasha just told me to hit some with my left foot because I'm right-footed. So I hit some with my left, and they weren't the best, but I think it just showed me how important it is to use my left foot the same I use my right foot.
Interviews edited for clarity and brevity. Photos courtesy of LA Galaxy.