With the final leg of the UEFA Champions League round of 16 commencing today, we thought we'd look back at each remaining club's best ever European sides. 
European heavyweights, fiery fanbases, sleeping giants, new money: this UEFA Champions League round of 16 has it all. Each of these teams have left their mark on the competition in some way in years gone by.
But instead of trying to predict the future and see who's going to win, we've taken a glimpse to the past to rank every club based on their best ever European teams, using highly scientific qualifiers such as tournament pedigree, lasting impact, and overall vibes.
AC Milan: 1988-90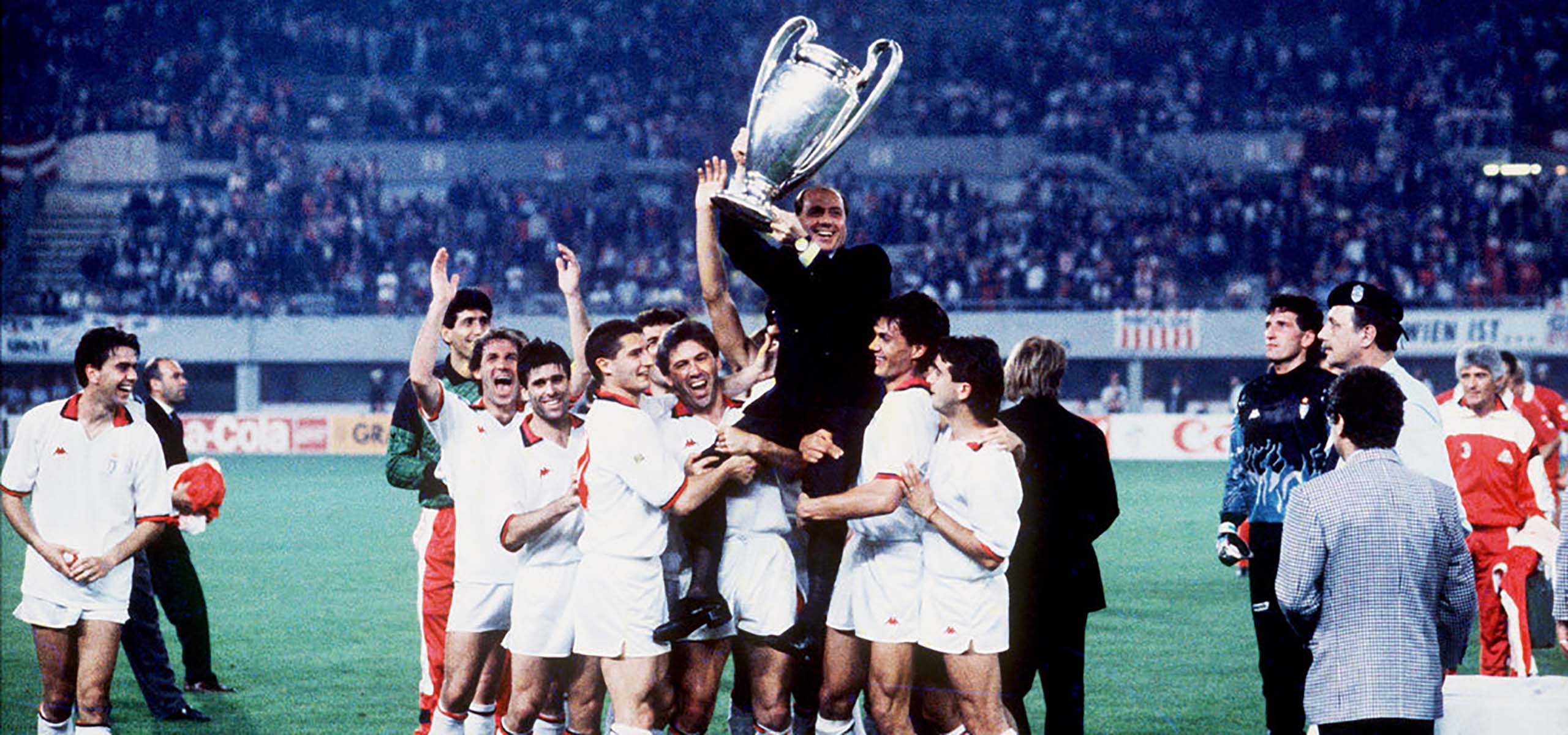 The best team on this list is a 1989 AC Milan team that'll long be regarded as one of the best club sides of all time. With Costacurta and a young Paolo Maldini at the back, the superstar Dutch trio of Ruud Gullit, Marco Van Basten, and Frank Rijkaard formed the spine of a devastatingly talented and elegant team.
Tre Tulipani (The Tulips) — as they came to be known — inspired the Rossoneri to back-to-back European Cups under the management of Arrigo Sacchi. In many ways, Sacchi revolutionized football in a tactical and stylistic sense.
There's a very honorable mention for the 2000s Milan team that reached three finals in seven years — winning two and losing one, rather famously, in Istanbul. For any other club, a team featuring Pirlo, Kaká, Seedorf, Maldini, and Nesta — to name just a few — would instantly be the best team in their history. That it probably isn't speaks volumes about Milan's long-term European pedigree.
Real Madrid: 2016-Present
Where do you even start?
The very fact that it's debatable as to whether the team of the late-1950s, which won five consecutive European Cups and featured some of the greatest players of all time, like Alfredo Di Stefano and Ferenc Puskas, tells you all you need to know about the European cache of Real Madrid as a footballing institution.
Thirty-two long years passed before they picked up their record-equaling seventh in 1998, and the club added two further cups in 2000 and 2002 — the latter famous for Zidane's physics-defying volley against Leverkusen.
Then, another drought. Madrid waited 12 years to secure La Decima (the 10th) against city rivals Atlético in 2014, where the seeds of something special began to bloom. Not since Milan in 1989, and not in the Champions League era, had a team retained the trophy. But the Real Madrid side from 2016 to 2018 did it. Twice. And then they waited three years, and won it again. While the core of Ronaldo, Modric, Kroos et al. has been broken up in recent years, we will likely never see a more sustained period of European success in the modern era. Don't bet against them retaining this season, too.
Bayern Munich: 1973-76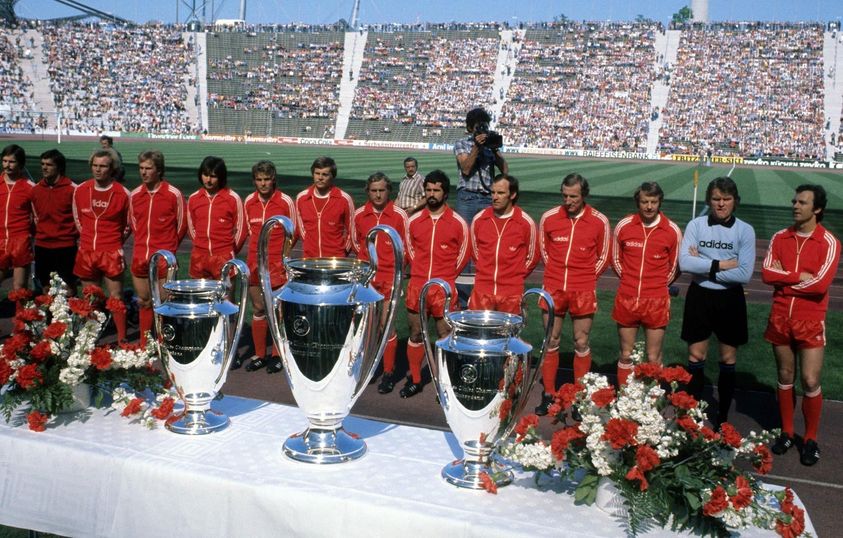 Another giant of European football, Bayern could enter a team into this list every few years and you'd struggle to argue against it. The 2012-13 team that made two consecutive finals — losing one to Chelsea before triumphing over Dortmund in the other — deserves an honorable mention. History will look fondly on the Robben-Ribery wing play, the leadership of Philipp Lahm, and the goalkeeping of Manuel Neuer.
But there can be no denying the brilliance, elegance, and skill seen on the Bayern sides of the mid-1970s. Franz Beckenbauer wrote the rule book on world class defensive play at the back, and Gerd Müller set almost insurmountable goalscoring records in attack. Bayern were a terrifying force in Germany and in Europe. Between 1973 and 1976, Bayern won three consecutive European cups, setting a new standard for Europe's elite to follow.
Liverpool: 1977-1981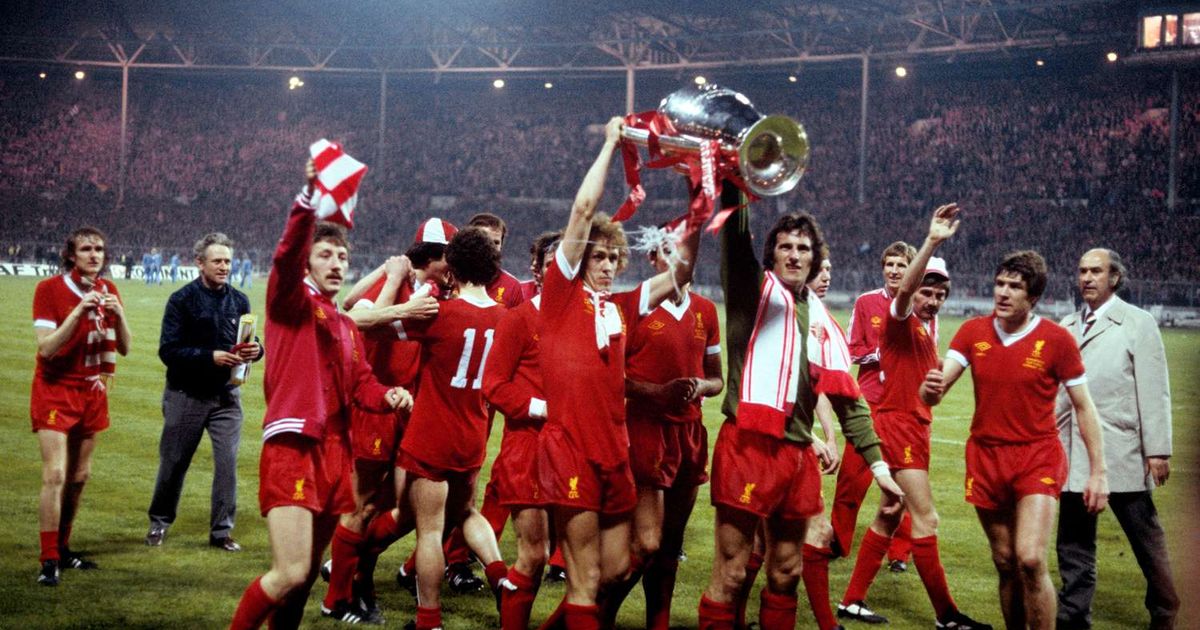 Liverpool Football Club has a special relationship with European competitions. Six-time winners, their European victories make up the essence of the club's identity. As with the other giants on this list, there are countless teams to choose from.
With a bit more luck, this current Liverpool side — headed by Jürgen Klopp and littered with stars like Mohammed Salah and Virgil van Dijk — would have three Champions League trophies to its name, rather than just one.
But the standout team comes from the late 1970s. The minutiae of which European Cup-winning team from any of the four that triumphed between 1977 and 1983 is the best could well be debated, but for the sake of argument we'll pick the 1978 cup-winning team. With Bob Paisley at the helm, Alan Hansen and Phil Thompson in defense, Graeme Souness and Terry McDermott in midfield, and David Fairclough up top with Kenny Dalglish, Liverpool emerged as the dominant force in English football.
Benfica: 1961-1965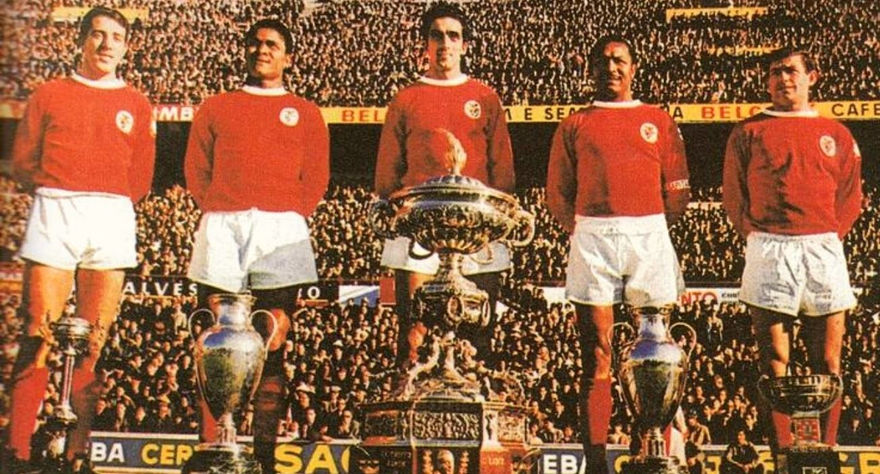 There really is only one candidate here. In 1961, Benfica won the first of two consecutive European Cups, ending Real Madrid's five-year stranglehold on the competition. They defeated Barcelona 3-2 in Switzerland, followed by a 5-3 win over Real Madrid a year later.
Eusébio's double with the game tied at 3-3 in that second final against Madrid was one of his most impressive performances, revealing his talent on Europe's biggest stage. He would go on to finish runner-up in the Ballon d'Or in 1962 and 1966, winning it in 1965. He formed the nucleus of a Benfica side that would dominate the 1960s — reaching three more European finals, all of which they actually lost.
Even still, this Benfica team undoubtedly sits in the pantheon of great European teams.
Inter Milan: 2009-10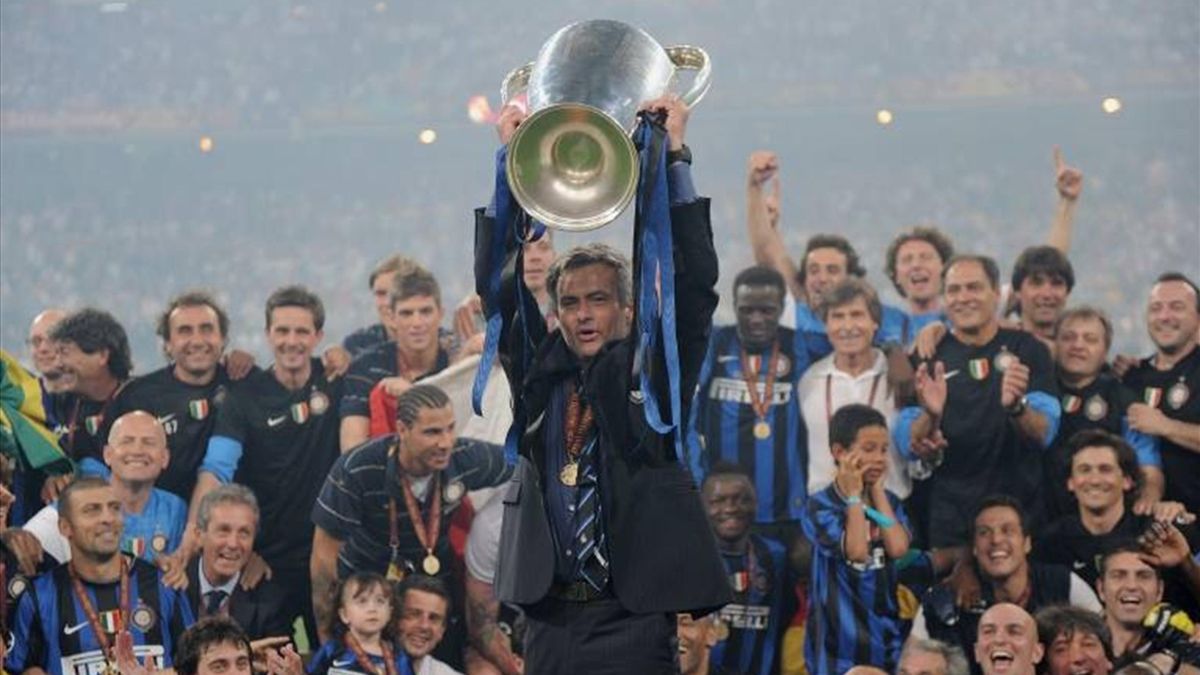 This isn't the first time José Mourinho will feature on this list. His tactical prowess reached one of its greatest peaks in the semifinal victory over Guardiola's Barcelona, a game which all but sealed the deal on his move to Real Madrid.
Mourinho's emotional embrace with Inter captain Marco Materazzi in the car park following their 2-0 victory over Bayern Munich in the 2010 Champions League final is one of the crowing images of his long career.
Inter's 2009-2010 season is one of the greatest in the history of European football. The Champions League triumph added to their Serie A and Coppa Italia victories, making them just the sixth ever side to win a treble involving the European Cup — the first Italian team to do so. This one is a no-brainer.
Napoli: 1988-89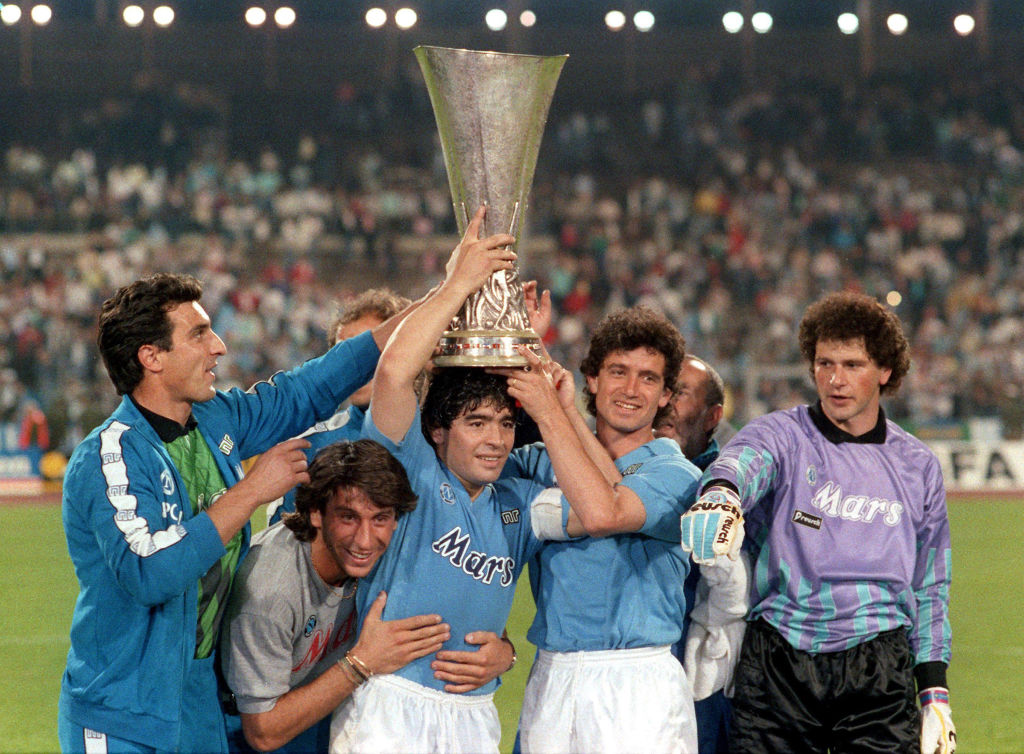 A team captained by Diego Maradona would rank highly in any list. Napoli's 1989 UEFA Cup triumph remains their only European honor, planting a flag for the most exciting period in the club's history. With Maradona at the peak of his other-worldly powers, flanked by Brazilian forward Careca and shored-up defensively by Neapolitan Ciro Ferrara, Napoli took the competition by storm that year.
They defeated Stuttgart 5-4 over a two-legged final. One of the most enduring memories of that campaign came in the semifinal against Bayern Munich, the game in which Maradona did his now legendary warm-up — a video which has become a symbol of the joy he brought to the game.
Chelsea: 2011-12
Older Chelsea fans might rightfully look back on the 1972 UEFA Cup Winners' Cup-winning side with Ron Harris and Peter Osgood, or the 1998-winning side with Zola, Vialli, and Wise.
But 2012 marked the culmination of a project almost 10 years in the making. Chelsea faced adversity at every stage of that competition. Sacking Andre Villas-Boas; overturning a three-goal deficit against Napoli; holding off Pep's Barcelona with 10 men; having to hand a debut to 19-year-old Ryan Bertrand in the final which took place in their opponents' home stadium.
The victory gave stalwarts like Frank Lampard, Petr Cech, Ashley Cole, John Terry and, of course, Didier Drogba their much-deserved European legacy.
Borussia Dortmund: 1996-97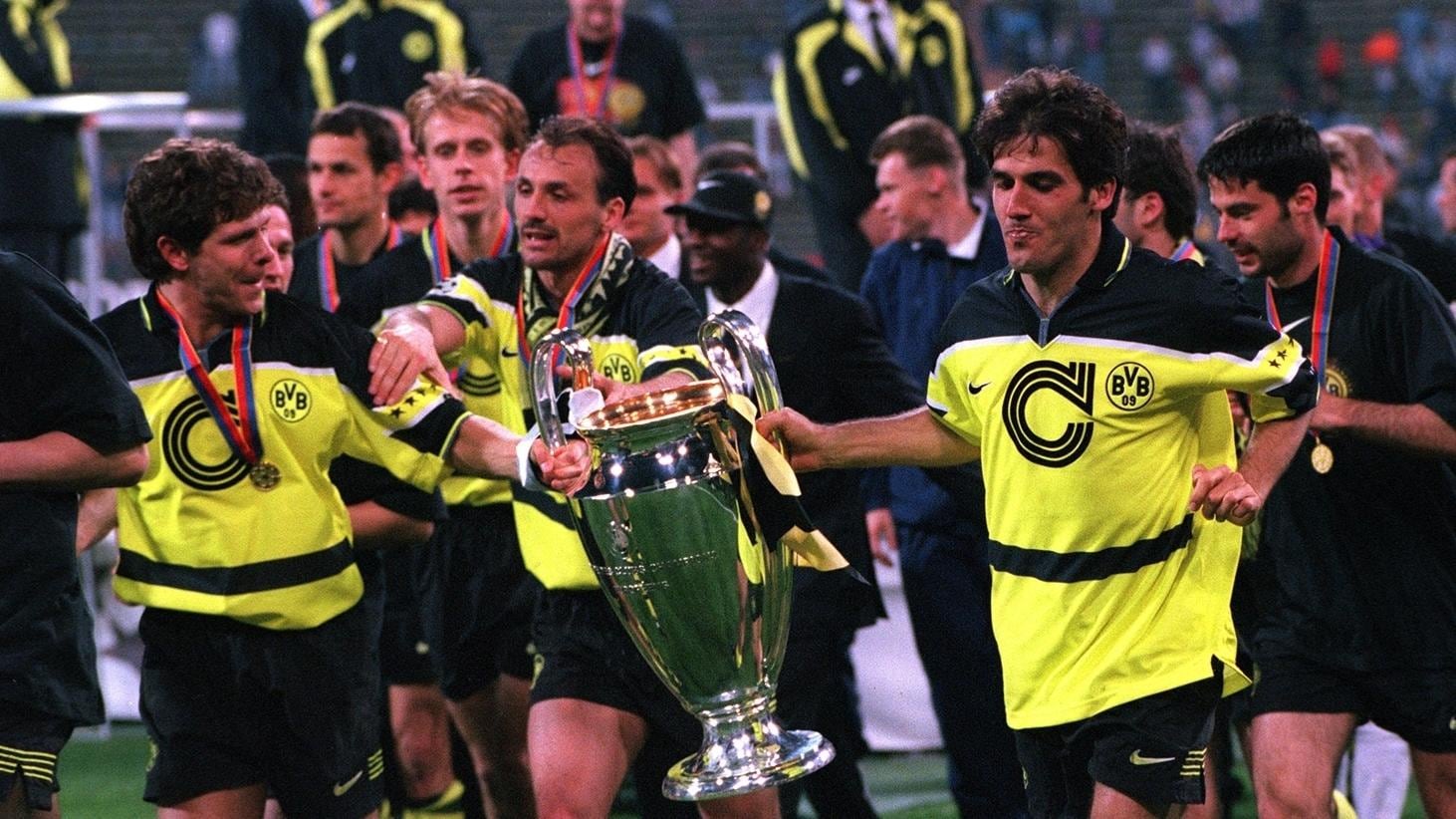 Dortmund's run to the 2013 final was electric. An instantly recognizable team: Mario Götze, Marco Reus, Robert Lewandowski, Ilkay Gündogan, all at the beginning of their careers, was managed emphatically by Jürgen Klopp's archetypal relentlessness. But they ultimately came up short against German rivals Bayern (a familiar theme for teams on this list).
In 1997, however, they reached the summit. Lars Ricken's delightful chip — his first touch after coming off the bench as a substitute — made the score 3-1 and effectively sealed the victory. It's one of the most iconic moments of the competition. Despite lacking the superstars of the 2013 team, outwitting a wily Juventus team with Zidane and Vieri, among others, was a phenomenal achievement.
Porto: 2003-04
That man again.
While there's a very honorable mention for the 1987 European Cup-winning team that triumphed over the Bayern Munich of Lothar Matthäus, Porto's 2004 victory was seismic.
There haven't been too many arrivals on the European stage better than José Mourinho's. A young José, sprinting deliriously along the touchline towards his celebrating Porto players, in front of a stunned and silent Old Trafford. It was pure box office.
His team's round of 16 win against Manchester United was the springboard to a successful European campaign, culminating in a 3-0 win over Monaco in the final. Deco, Paulo Ferreira and Ricardo Carvalho were the breakout stars that all started the final. Porto remains the last team outside of Europe's top five leagues to have lifted the European Cup trophy.
Eintracht Frankfurt: 1959-60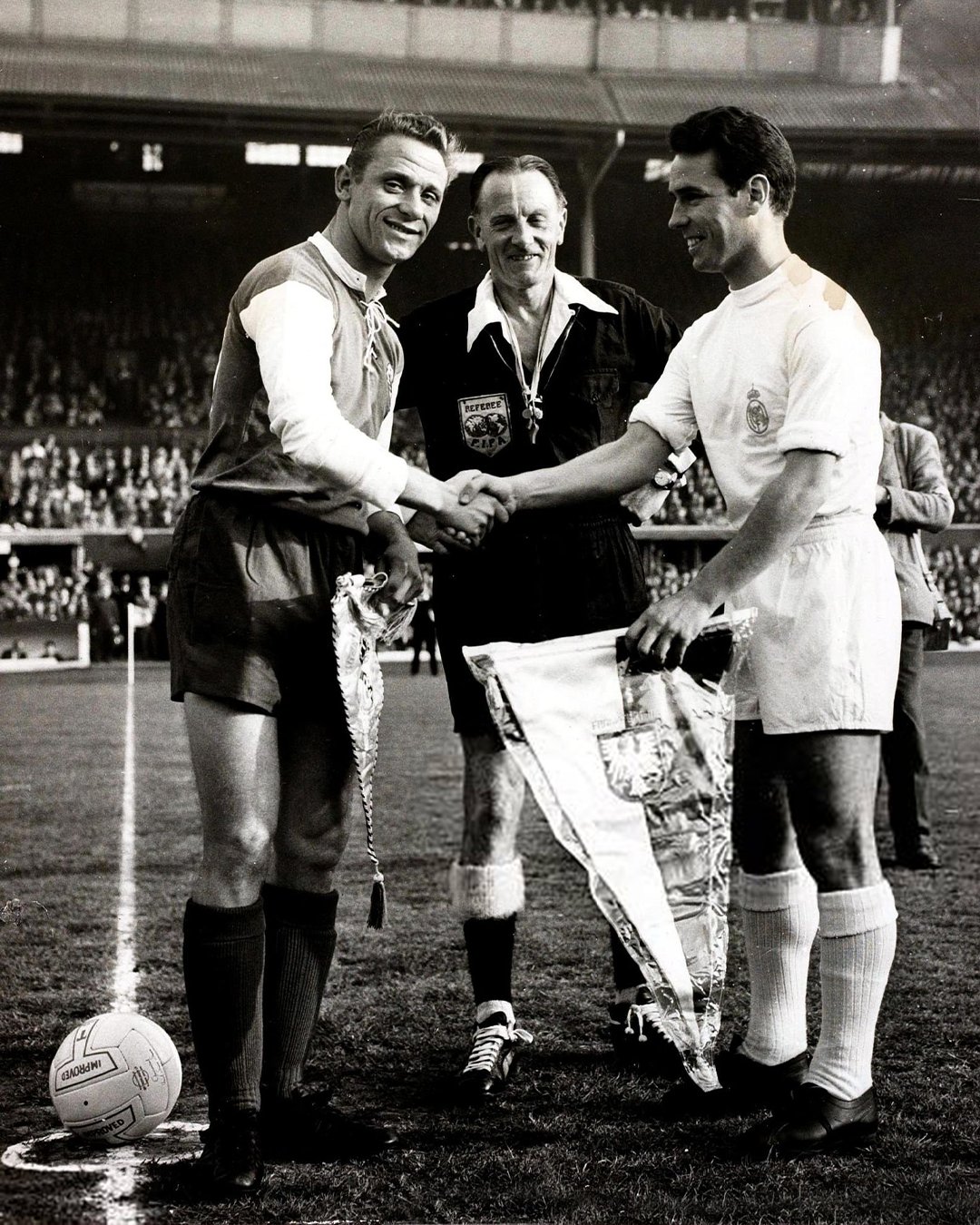 Eintracht Frankfurt won their second-ever European title last season, defeating Rangers on penalties in Seville for the Europa League crown. They won their first UEFA Cup back in 1980 on away goals, after a thrilling 3-3 two-legged affair with fellow German rivals Borussia Mönchengladbach. Both teams are worthy of a mention, but there is another team that stands out.
Despite finishing runners-up, the 1960 Eintracht Frankfurt team was the first ever German team to reach the final of the European Cup. They lost to one of the greatest Real Madrid sides ever, which featured legends like Puskas and Di Stefano. The 7-3 scoreline at Hampden Park, Glasgow, remains the highest scoring European Cup final ever. Eintracht's historical run and participation in one of the most memorable finals of all time should be highly regarded on this list.
Tottenham Hotspur: 1962-63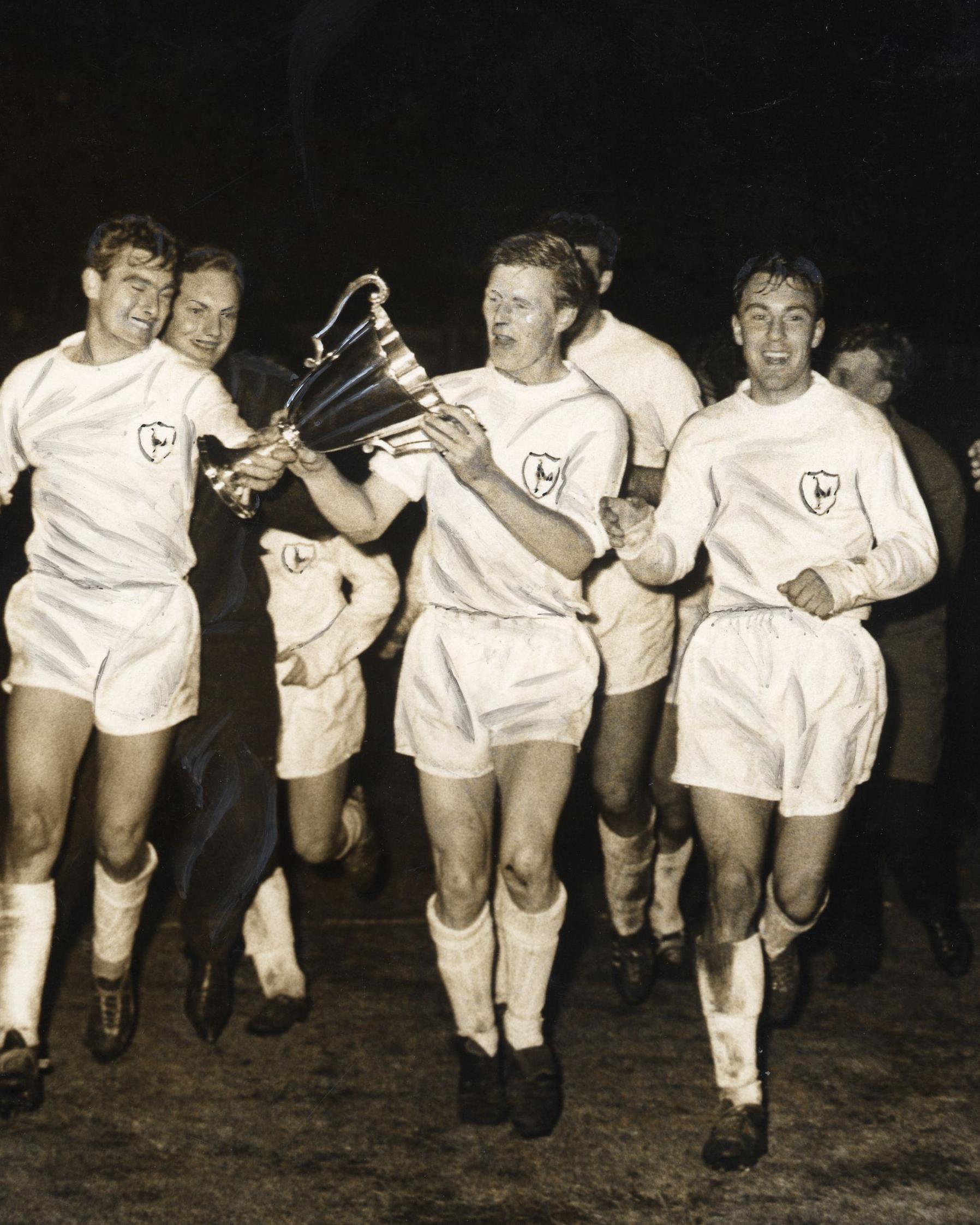 While Tottenham's recent reputation for avoiding trophies like a billionaire does with their taxes has become a point of great ridicule, that wasn't always the case. They actually have two UEFA Cup trophies to their name, won within 12 years of each other — in 1972 against Wolverhampton Wanderers, and in 1984 against Anderlecht.
Harry Kane and company came close in 2019, losing to Liverpool at the Wanda Metropolitano in one of the dreariest finals in recent memory.
Which leaves the glory to the 1963 UEFA Cup Winners' Cup-winning team. Led by the brilliant Jimmy Greaves, Spurs defeated the holders Atlético Madrid 5-1 in the final. Greaves scored a brace in the game, making yet another mark in the season in which he would finish third in the Ballon d'Or voting.
Manchester City: 1969-70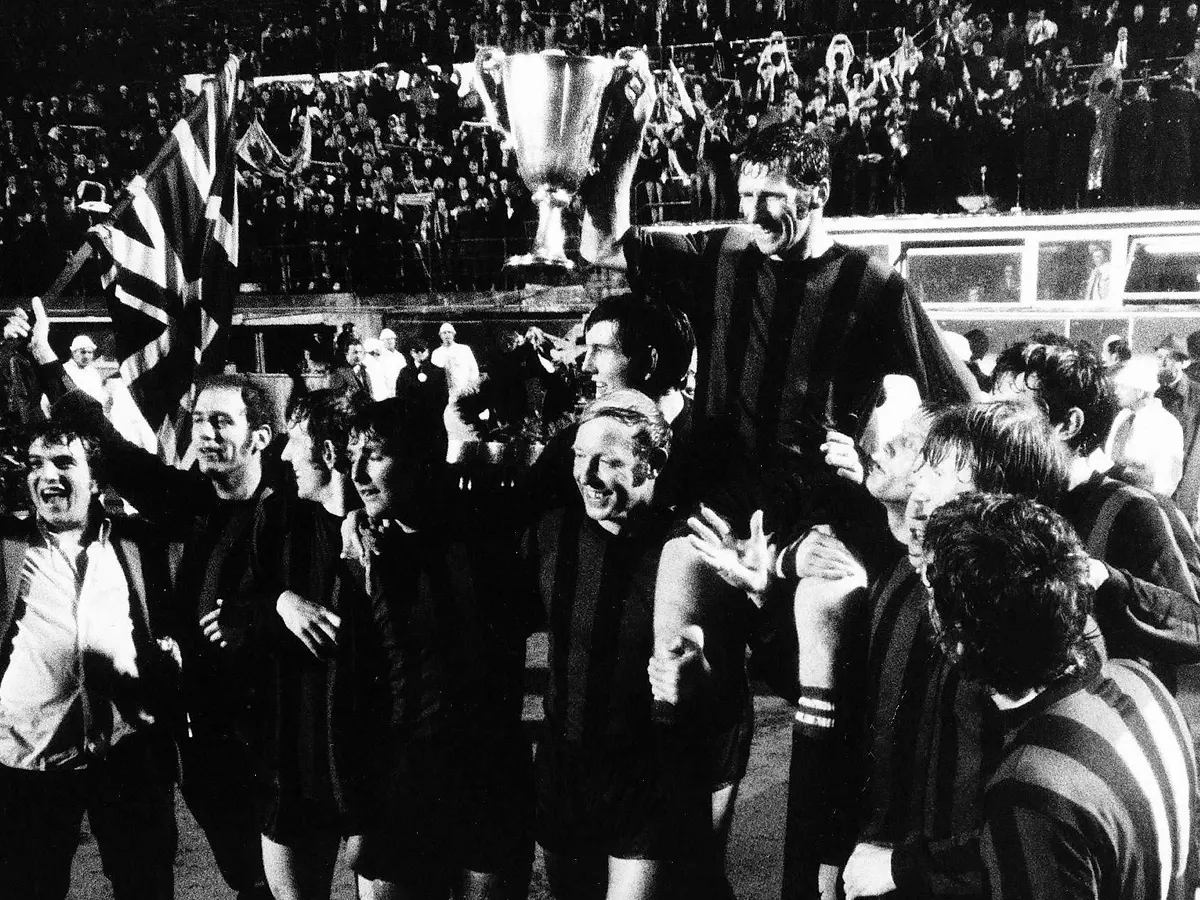 Manchester City are still building their European legacy. They came close to ultimate European glory in 2021, losing out to Chelsea in Porto. What felt like divine intervention stepped in last season, as a two-minute Real Madrid turnaround prevented another trip to the final. A different intervention halted City in 2019, as VAR stepped in to rule out a last-gasp winner against Tottenham in the quarterfinal — a run that many felt would've taken Pep's side all the way.
So, for now, you have to go back five decades to find a European trophy-winning team. That was the 1970 UEFA Cup Winners' Cup side, with City legends like Colin Bell and Mike Doyle.
Paris Saint-Germain: 1995-96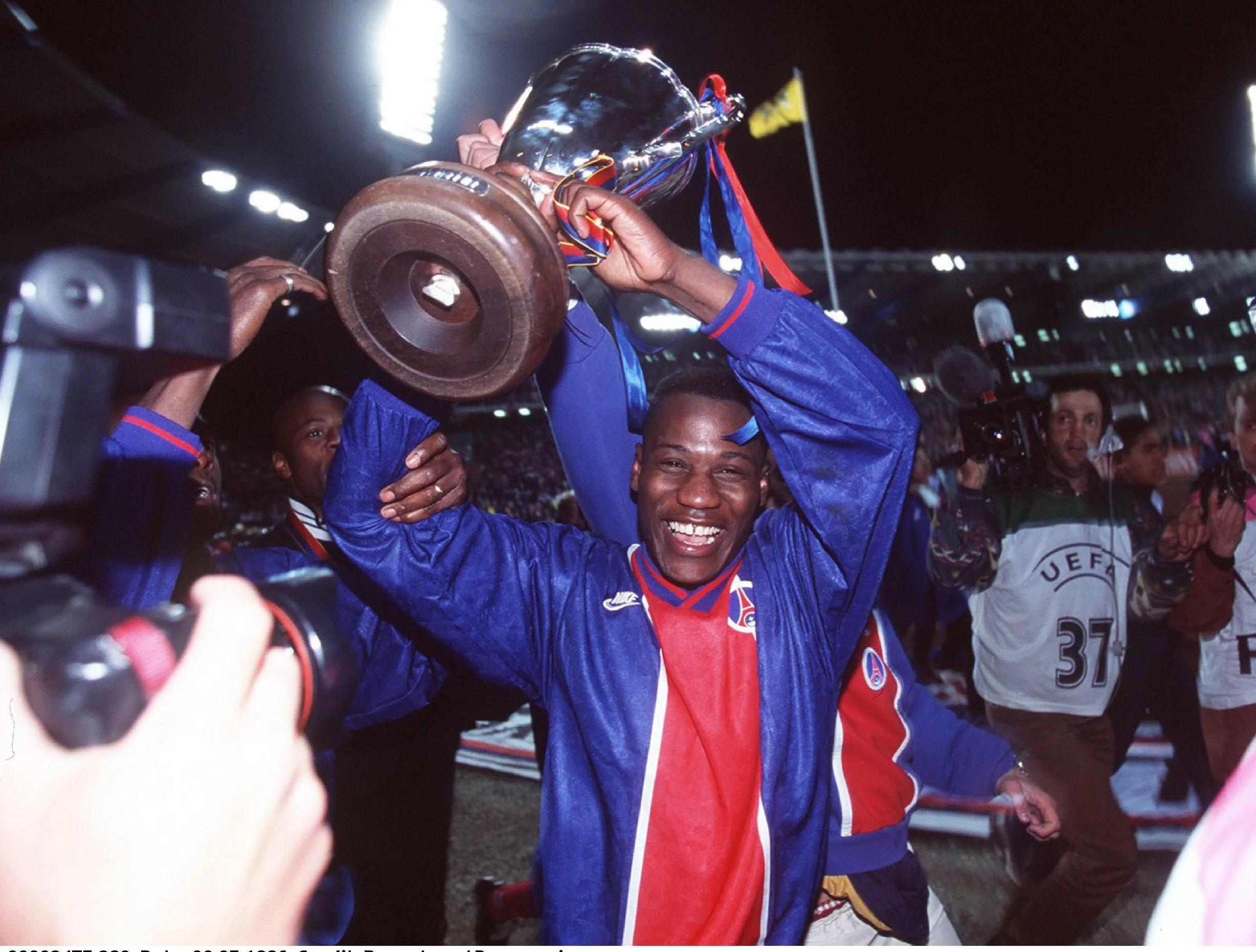 The star-studded Paris Saint-Germain teams with which we have become familiar in recent years have been famously flaky in the latter stages of the Champions League. The finalists of 2020 might have had Mbappé and Neymar in their ranks, but they couldn't get the job done, losing 1-0 to perennial winners Bayern Munich.
In 1996, however, long before the days of Qatari money and Nasser Al-Khelaifi, PSG won the UEFA Cup Winners' Cup. With Youri Djorkaeff and Raí pulling the attacking strings, the Parisians defeated Rapid Wien 1-0 in the final, landing their most notable European silverware to date.
Club Brugge: 1977-78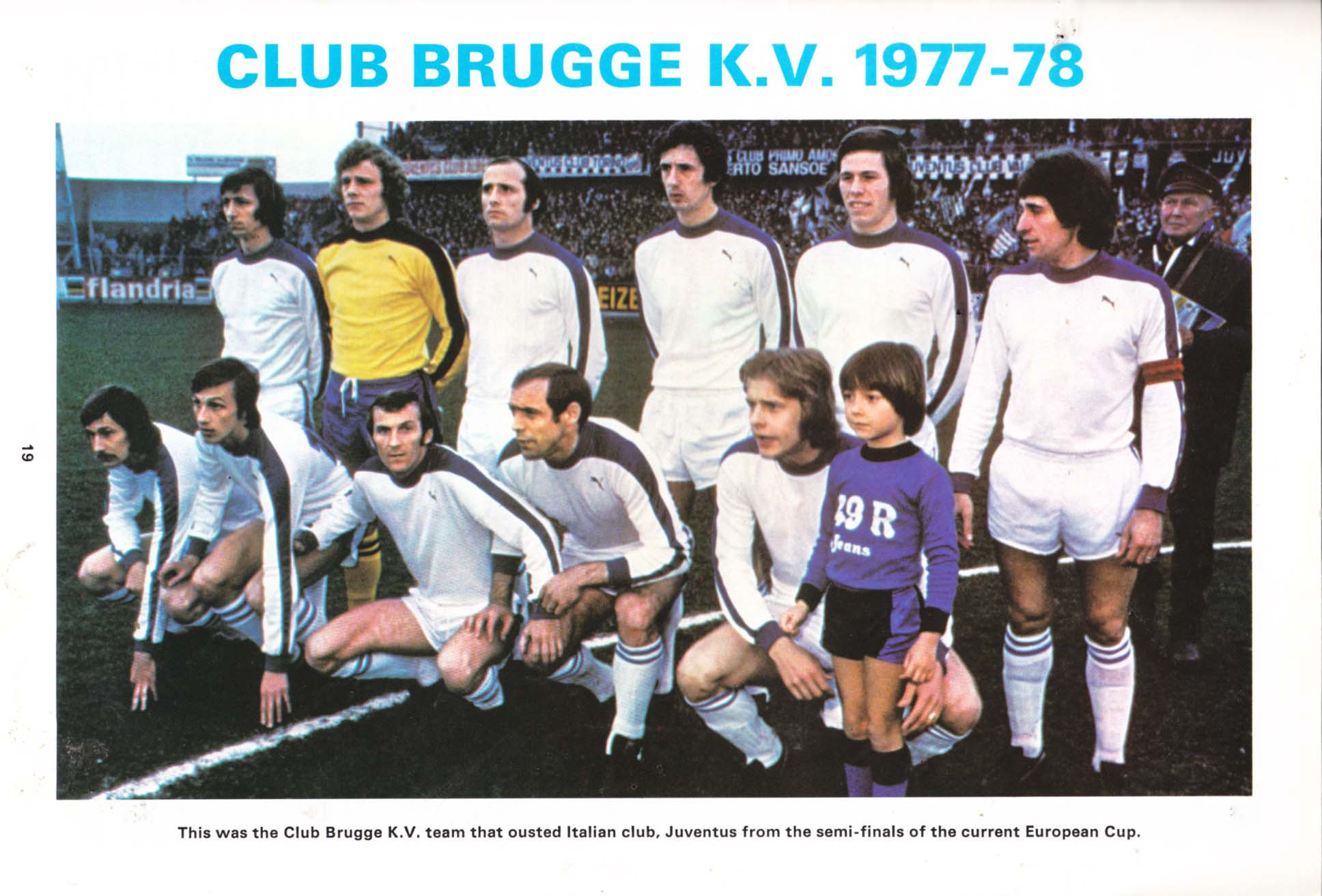 Club Brugge are very much this lists' nearly-team.
Twice semifinalists — in the Cup Winners' Cup of 1992 and the UEFA Cup of 1988, and twice runners-up — in the 1976 UEFA Cup and, most memorably, in the 1978 European Cup. On both occasions in which they came second-best, Liverpool were the team that stood in their way.
They remain the only Belgian team to have reached the final of the European Cup.
RB Leipzig: 2019-20
Not a huge amount to say here. The world's premier sports-drink-owned football club was only founded in 2009, which doesn't give us much to work with.
Flouting German ownership rules has its perks — like moving from regional football to the Champions League in under a decade. The 2020 tournament, truncated to a period of two weeks due to COVID-19, delivered RB Leipzig its first semifinal. They lost out to PSG, but stars like Dayot Upamecano and Timo Werner had breakout showings.