Documenting 21 of the remaining traditional football grounds in England, Marco Magielse's book Final Whistle is a nostalgic ode to a fading style of architecture. We speak with the Dutch photographer to discuss the communal status of these grounds, and how they differ from the monolithic corporate stadiums that modern football continues to churn out. 
To build a ground is to build a fortress. At least that's how people like Marco Magielse see it. The Dutch photographer has been documenting stadiums since his first job with his local club NAC Breda, capturing a slowly dying breed of grounds that fans could truly consider home. Grounds that were intimate. Grounds that were built where the supporters live. Grounds that were suffocating for opponents.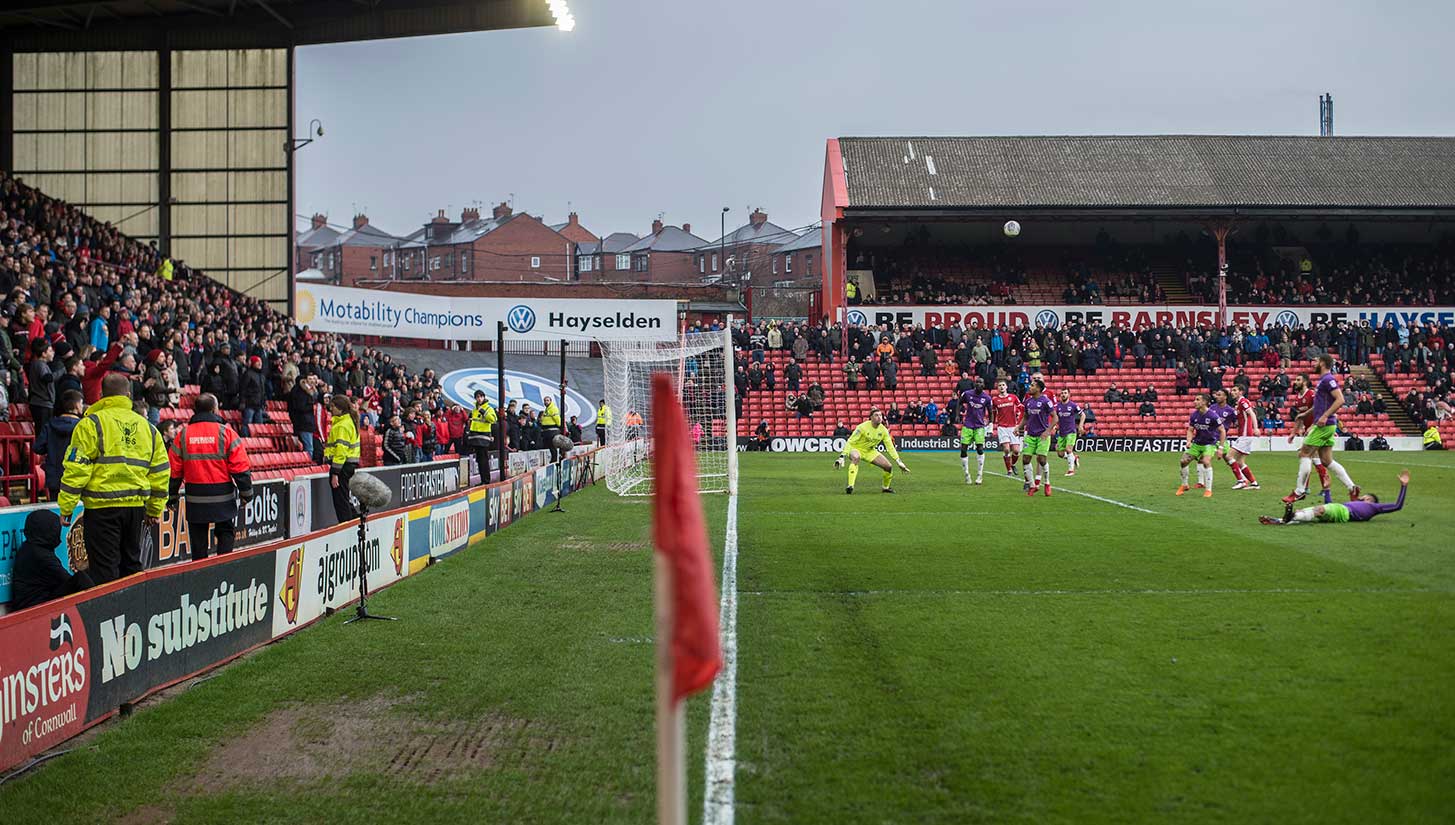 His new book Final Whistle is an exploration of these disappearing gems — an ode to the 21 best traditional grounds left in England. We sat down with Magielse to discuss the mystique of those special places, why he does what he does, and the future of football grounds worldwide.
Urban Pitch: It feels like the story of Final Whistle starts with you, so let's begin there. How long have you been going to different grounds? And what was that feeling or moment that made you want to start documenting them?
Marco Magielse: As a small boy I watched Dutch, Belgian, and German football on TV (we couldn't get BBC back in the '80s) and I always was fascinated by the grounds. I hoped for good shots where you could see more than the players. The only ground I visited at the time was the one of my favorite club, NAC Breda. It was a fine old-school ground with a main stand that could have been British.
When I was 21, I began working as a photographer for NAC, so I was able to start documenting the ground. I was a student at the art academy, and my graduation theme was football. I visited the grounds where the Dutch national squad played its games against Belgium (the so-called Lowlands Derby). Especially Royal Antwerp FC's ground was truly fascinating for me. I'm very glad I saw it when it was still standing. So it's the combination of my love for both football and photography which made me want to document football grounds before they fade away.
"In 10 years time there will be few British grounds worth visiting." I love this quote from the foreword — can you tell me more about why the traditional grounds are so special?
Traditional grounds were built for watching football and nothing else. It was the time you had to stand on a cold, windy stand, amongst people you knew. Drinking beer, eating gross food, smoking and standing in uncomfortable circumstances without any luxury. For me that's football — just sharing the love for your club with your friends, and even sometimes with complete strangers. I remember an important goal NAC scored in 1983. We were on the terracing and when we cheered we fell down at least eight steps. We didn't care.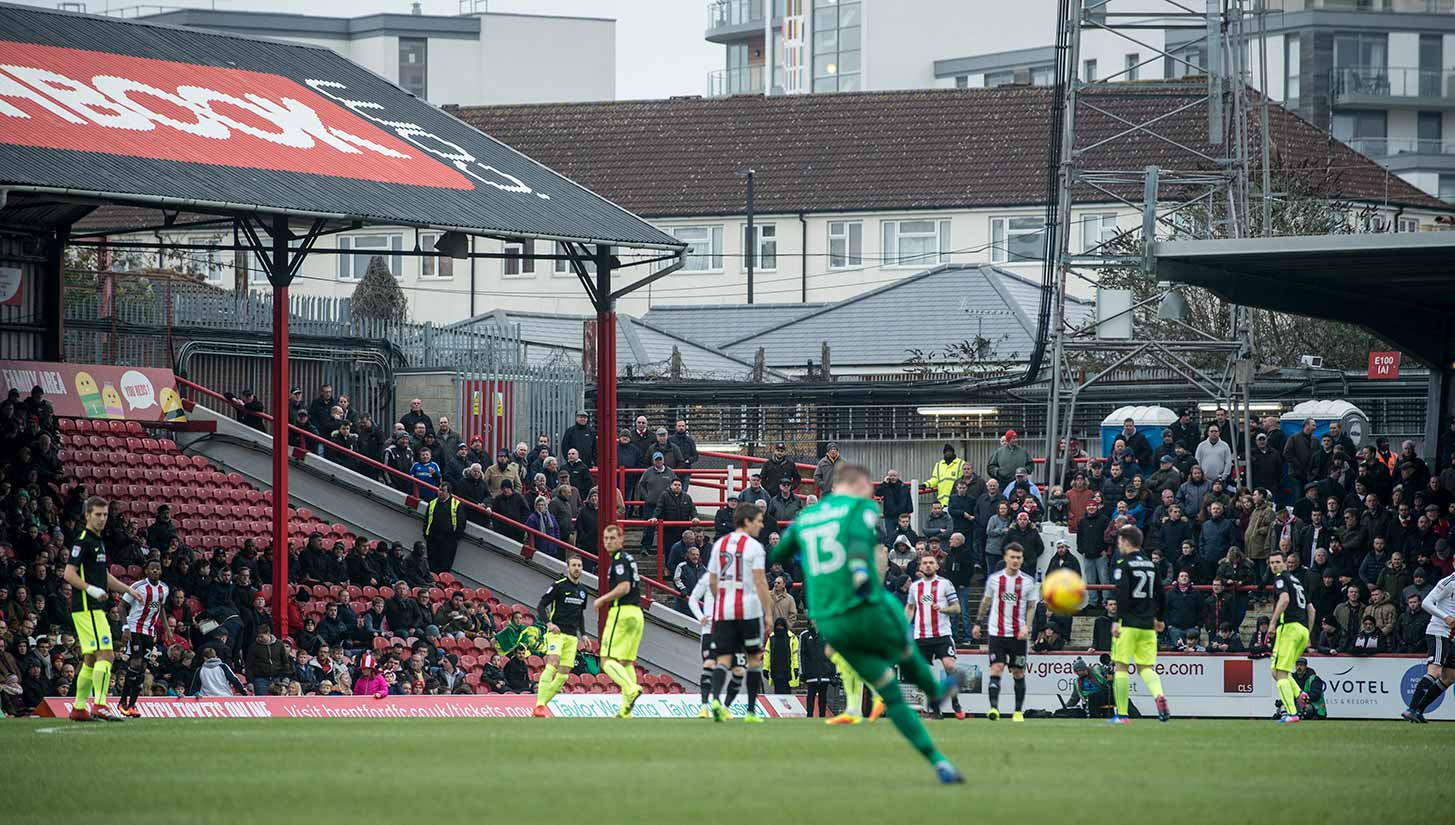 I recently stumbled past Brentford's new ground, so I was very interested to see their name in your book. Are they an example of what's happening on a grand scale in England? Are even the smaller clubs seeing the effects of capital growth in the sport?
Oh yeah, they are. You know, I'm not against modern football — society changes and so does football and the way people see it. If a club has the financial possibility to modernize their ground, they will. And I can't blame them. The Brentford ground is a wonderful one, a real classic. But it's also worn down and the concrete is crumbling. The good thing about their new ground is that the architect has tried to use his imagination, so this new ground has character. That's a good thing. Maybe in 50 years people will visit the [new] Brentford ground and love it for that.
You've been all over the world, is this same thing happening elsewhere? Or are there other reasons why we might be losing some cherished grounds around Europe?
It's happening everywhere. The richer the country, the faster it goes. I hope to visit South America in the near future. Economic crises have advantages too, I suppose. Over there the grounds almost everywhere are old and full of character.
The reason grounds disappear is that clubs practically always want to improve the facilities for their sponsors. Fans get more spoiled too, of course, but they don't bring in most of the money. I think that's really the main reason, all over the world. That's why it's really important for me to document the old grounds. It brings some rest. Until I discover the next one that's soon to disappear.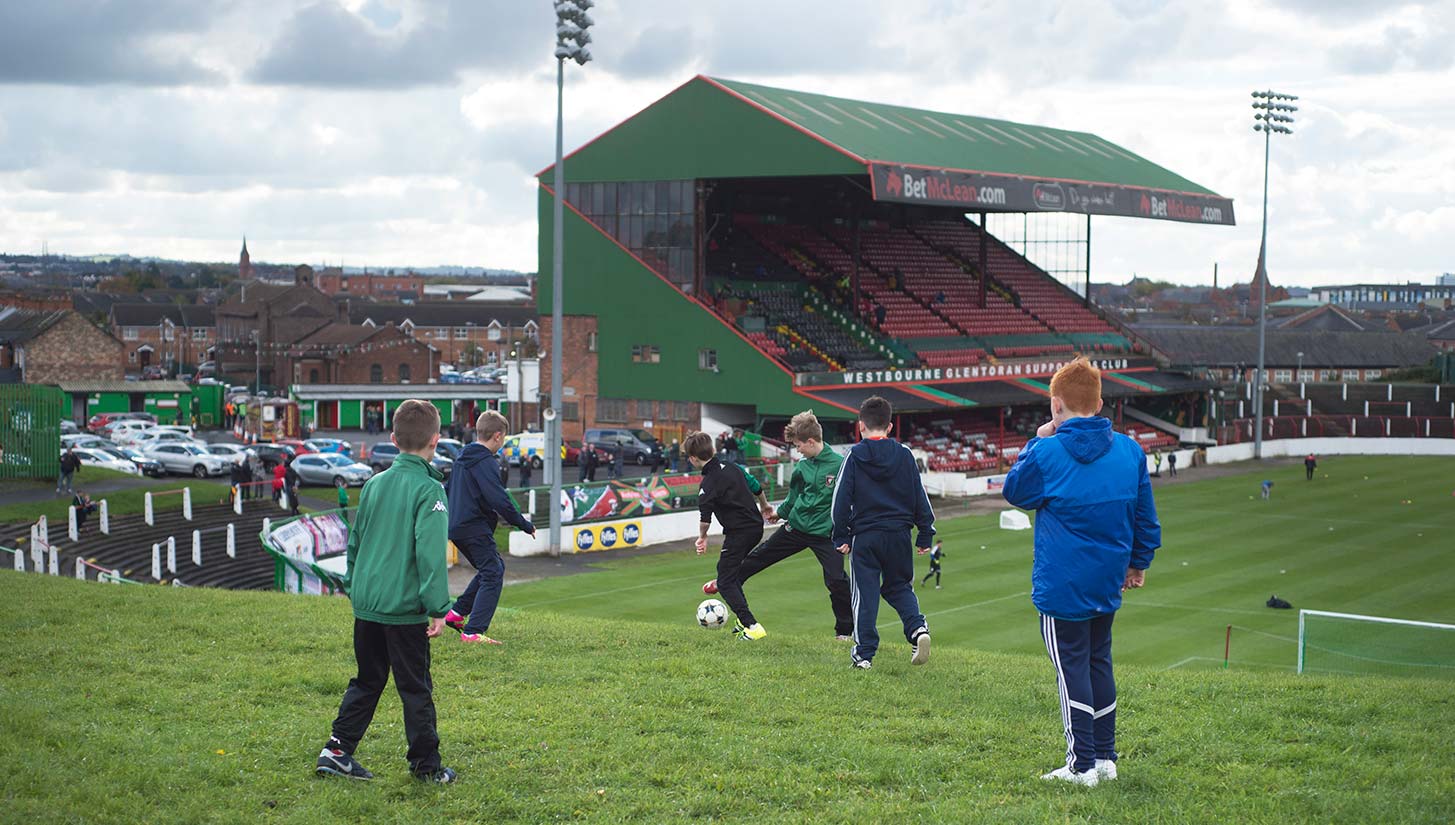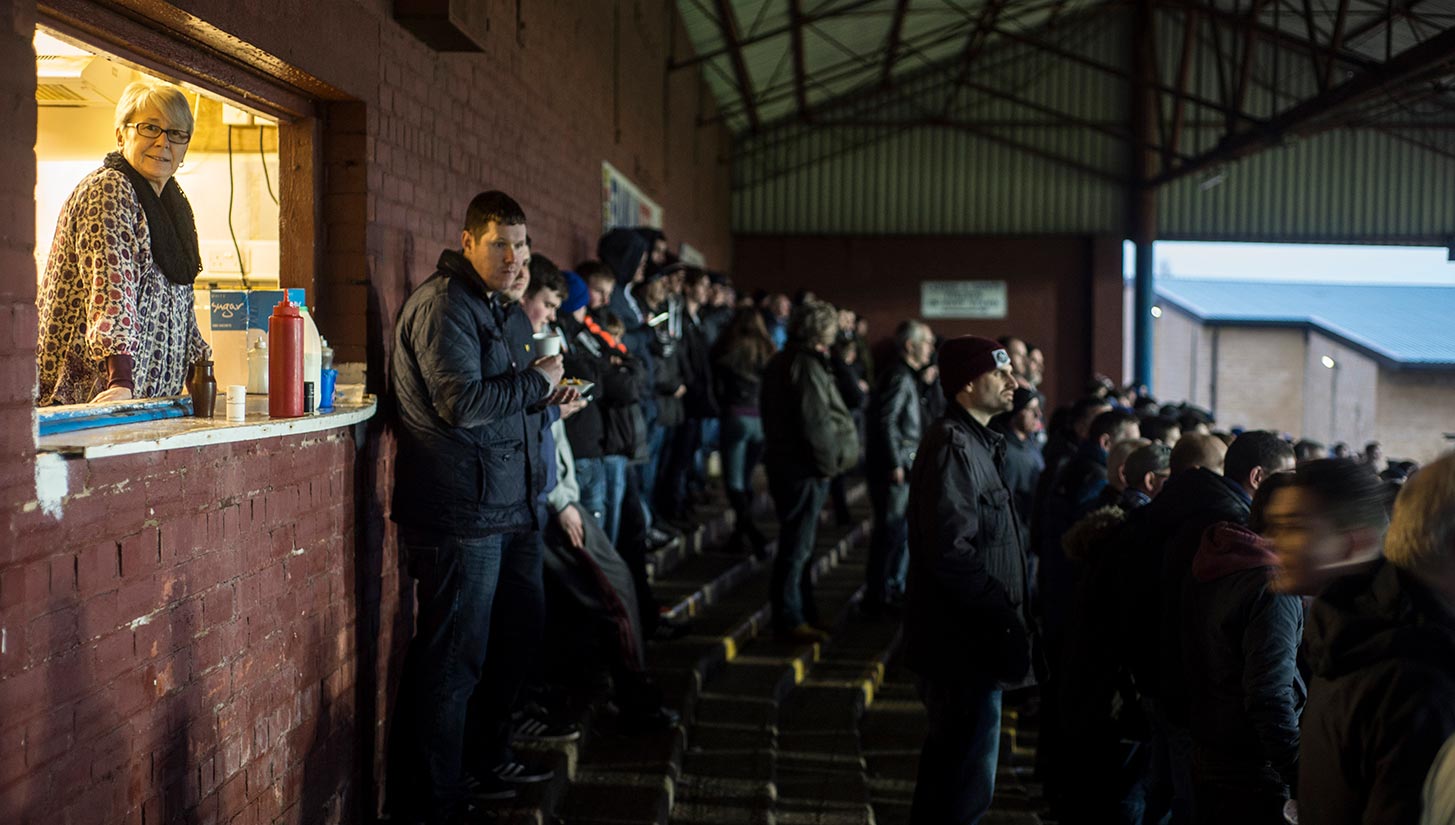 Your work isn't just about architecture — it's about the culture of the grounds and where they are located relative to communities. Can you say a little about the role that location plays in making a ground special?
In the first half of the 20th century, football grounds were built in the heart of the community. People didn't have cars to get out of town. The ground was part of daily life. People have forgotten how special that was. When I started as a photographer at NAC, I discovered no one had ever taken good pictures of the ground. The ground disappeared in 1996, and 10 years after people began to ask me for those pictures. They missed the old ground. Maybe because the new one was outside the city, so they didn't have the connection to it that they had to the old ground. The location also plays a huge role in the aesthetic, which is important to me as a photographer. The little workers' mansions in Luton, for example, are quite beautiful.
What effect do you wish to have with Final Whistle? Is there still hope for the survival of traditional grounds (even though your foreword isn't too optimistic about that)?
In the end, almost everything will disappear. I don't have too much hope about the survival of old grounds and I think the book won't help I'm afraid. I just want to let football lovers enjoy the atmosphere of the old grounds. In 30 years time this will be a ghost from the past. My comfort will be that I documented it. Those grounds deserve that.
Is there something that future clubs could do to scale their grounds or build new grounds while still maintaining that special spirit? Or will we just have to accept this new version of football forever?
I think it's not too difficult to give a ground some character. It's not about size. Architects should think about forms of stands that can be totally new. Archibald Leitch was the greatest football ground architect of all time, but I understand that you can't hang on to his style of building. Still, there are classic aspects that they can always keep in mind. Keep the stands close to the pitch, for example. So there is contact between the players and the fans. Then you create an intimidating atmosphere and that's something which makes football so great.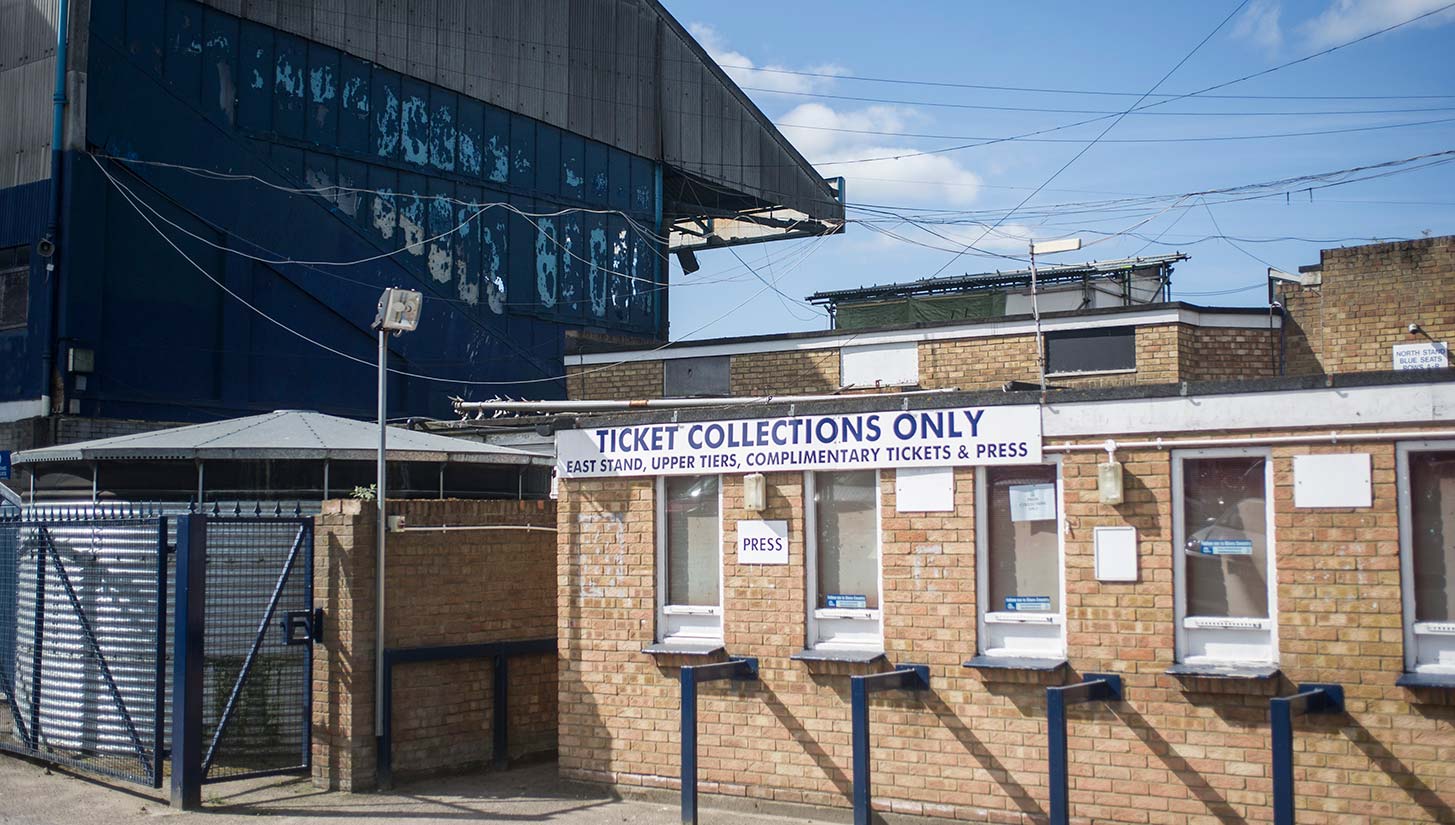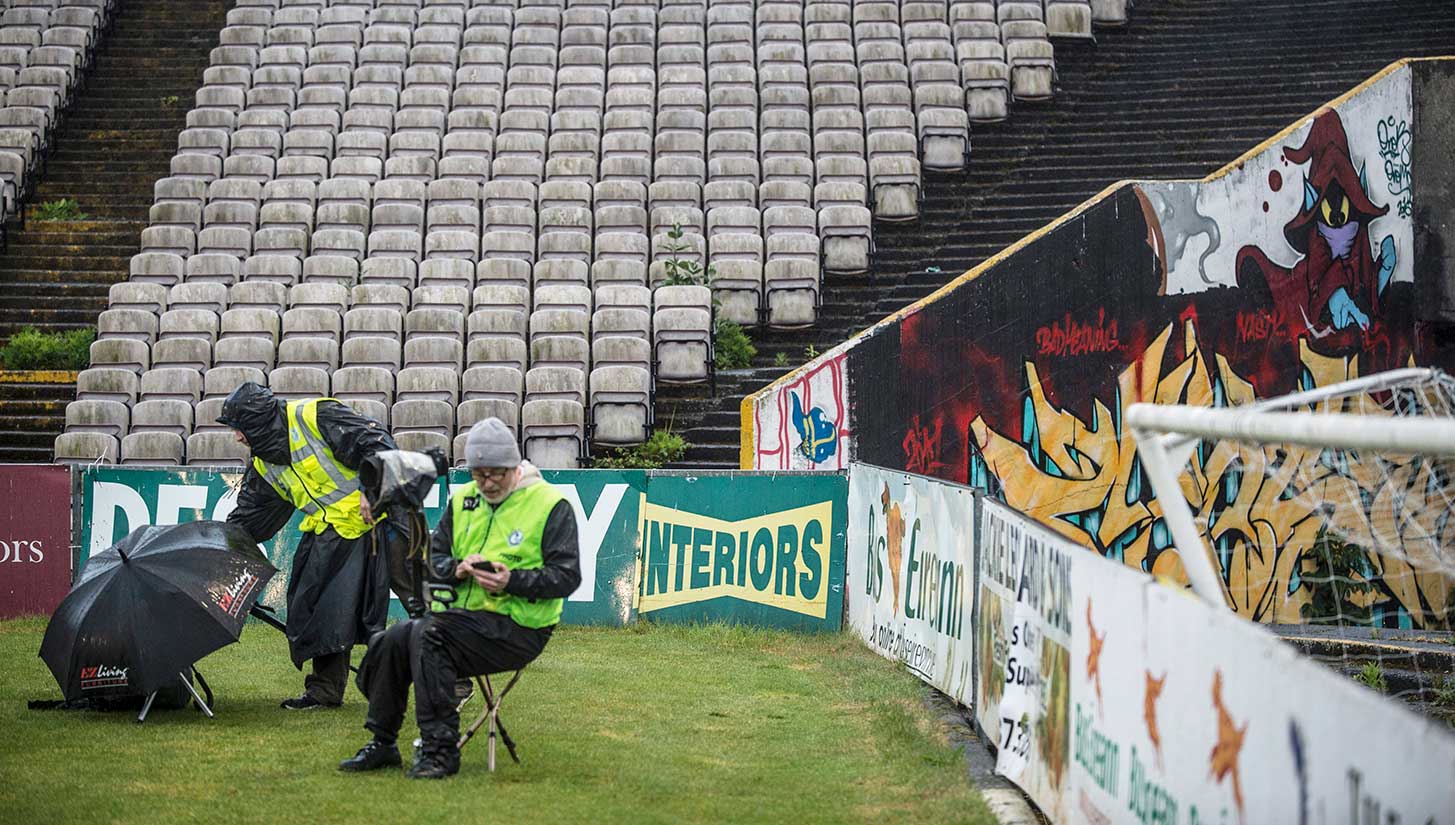 Finally, what's next for you? 
I hope there will be a part two. What I'm quite sure about is that in 2021 there will be a book on Belgian grounds. Belgium is a great little country where things get the chance to fade away slowly (whereas in my home country of the Netherlands, everything that is old gets torn down and made new again, which is very boring). For that project, I will work with a great writer, someone who knows everything about Belgian football.
Purchase Final Whistle here, and be sure to follow Marco on Instagram.