With the recent unveiling of the first-ever Paul Pogba signature Predator, we take a look back at the French phenom's greatest looks, from his early days as a wunderkind to his emergence as a bona fide superstar. 
Never shy and always fresh to death, it is by no means a stretch to call Paul Pogba a fashion icon in the football world. Whether it's adoring love (see: Hypebeasts) or sinister hate (see: Grouchy old men), Pogba's pre-match and on-pitch looks are almost guaranteed to evoke a response around the globe.
Fittingly so, Adidas launched a signature line of boots and apparel for Pogba, with the first two seasons releasing in 2017. He recently debuted the first-ever Pogba Predator on the pitch, which is set to be included in season three of his signature line.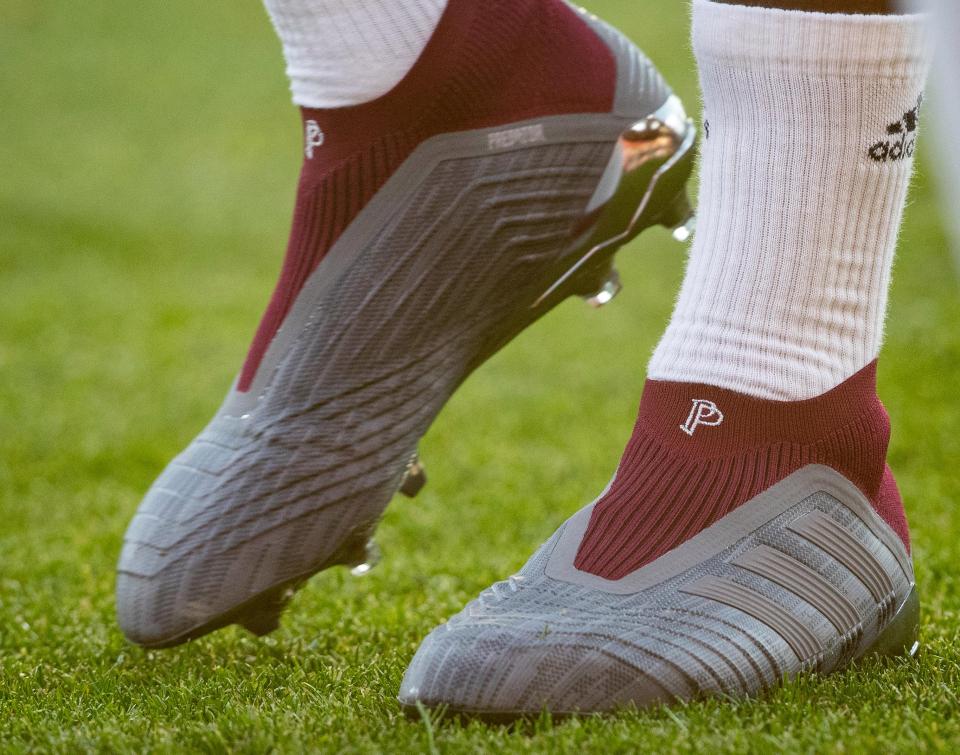 The third installment contrasts the neutral earthy tones of season two, with the rest of the collection — which is said to include a lifestyle Ultra Boost sneaker, bomber jacket, hat, and backpack — set to be unveiled in the near future.
The new collection inspired us to go back and look at the brazen looks Pogba sported (haircuts included of course) from his earlier playing days before he signed to the Three Stripes to his establishment as a fashion icon.
2014: Adidas Predator Accelerator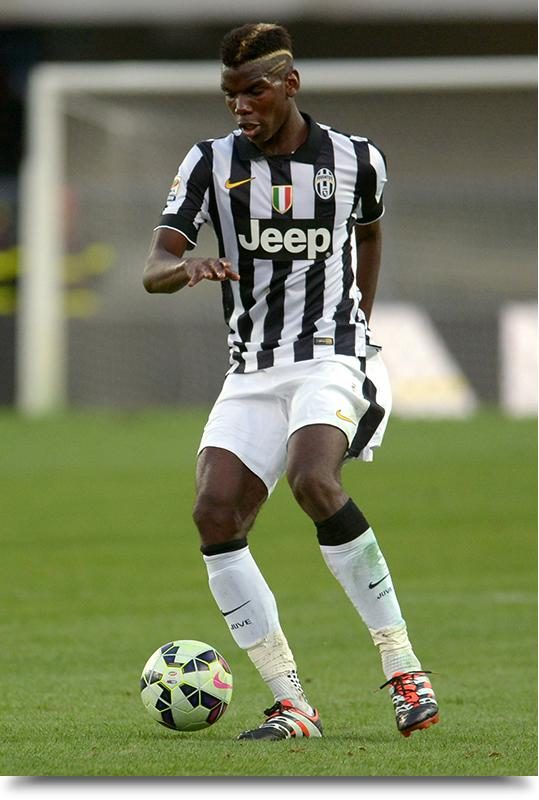 A 21-year-old budding star at Juventus, Pogba took the field in an updated version of the classic Adidas Predator Accelerator. This was a sign of things to come, with the Accelerator re-released in 2017 (our favorite boot of the year) and Pogba getting his first signature Predator in 2018. The man was a trend setter even in his early days.
2015: Custom France Nike Magista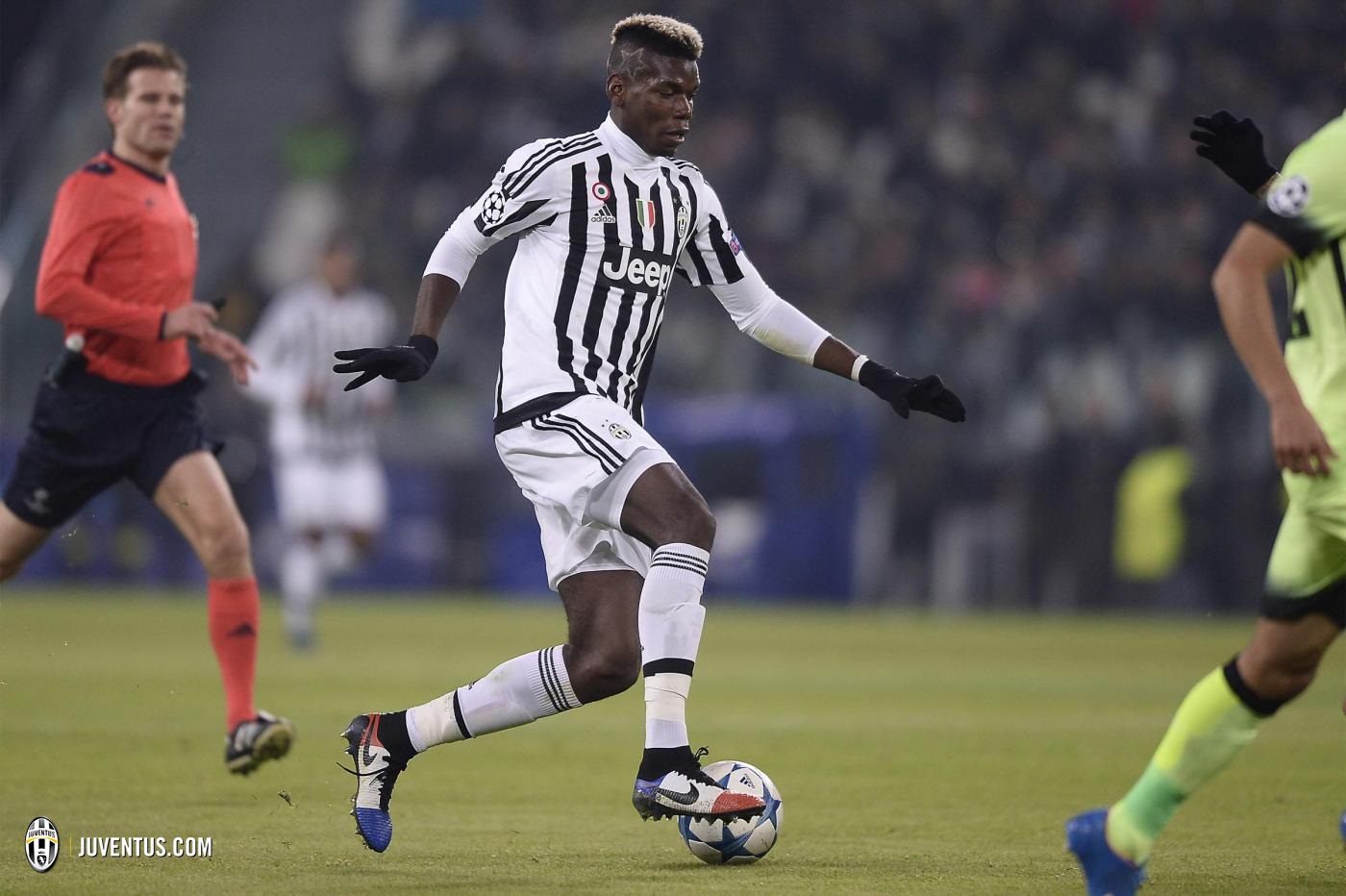 In a tribute to the tragic Paris attacks of 2015, Pogba took to the pitch in a pair of beautiful custom Nike Magistas in the colors of his home country's flag. Of course, this was before he signed his landmark contract with Adidas, which was finalized just months later in early 2016. While the boots are certainly striking, it just doesn't look right to see Pogba in a pair of Nikes.
2016: Adidas Ace 16+ and Leopard Mohawk
Just before signing his 10-year, $44 million contract with Adidas, Pogba's go-to match boot was the Ace 16+. Whether it was his love for the boot or the money that influenced him to sign (let's just say it was both), the Ace boots soon became Pogba's, with signature models and player exclusives seen on his feet over the course of two years. Matching the loud boots was an equally (if not more) flashy leopard print haircut — we can perfectly picture the guffaws and feather-ruffling it incited amongst the curmudgeon demographic.
2017: Adidas Ace 17+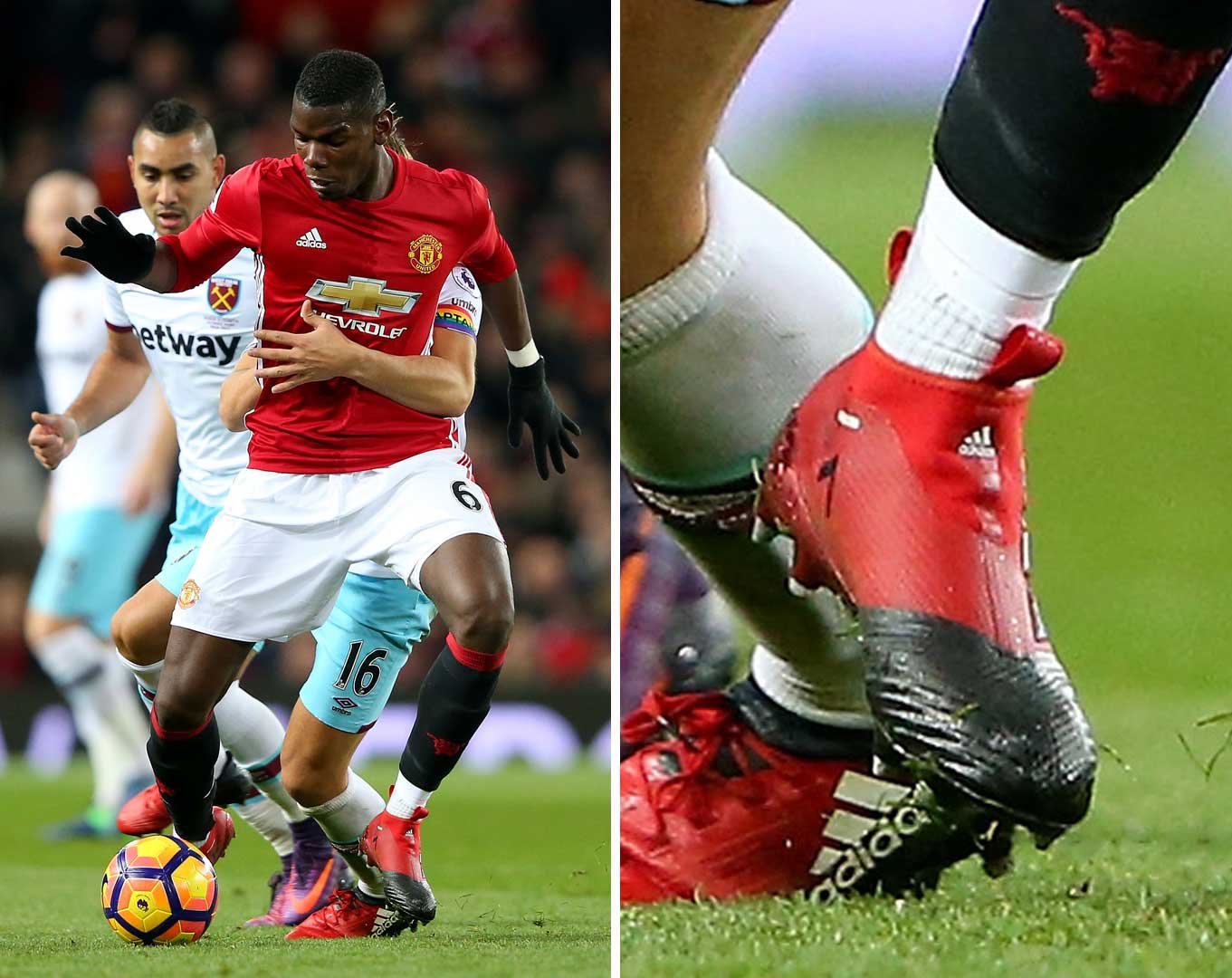 Well into his Adidas days and back with his original club Manchester United, the Ace 17+ was particularly important to Pogba. Not only was it the last Ace boot he'd wear (with the Predator taking over for 2018), but it was the center of the first two seasons of his signature Adidas collection.
2017: Adidas Predator and Red Streak Haircut
The landmark return of the Predator was brought back with plenty of help from Adidas' most fashion-forward footballer. From the jump, it was clear that Pogba was given the reigns to the Predator franchise, with the French superstar being present in just about all of its marketing materials.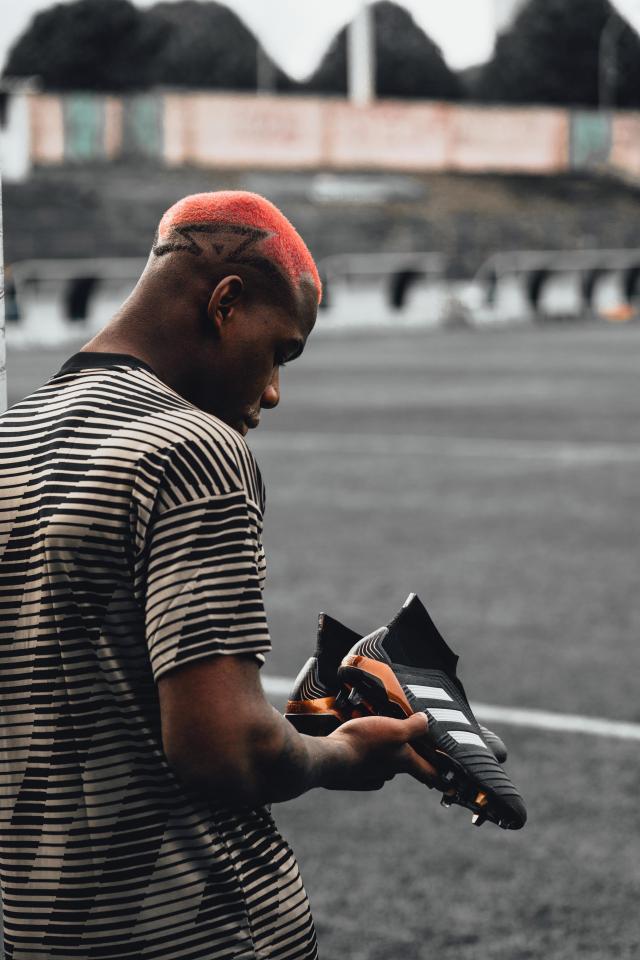 Of course, Pogba made sure to accompany the Predator's return with an iconic haircut, with a red streak and fancy designs complementing his classic fade. Go big or go home.