After plenty of discussion about the alarming lack of women coaches in the league, various NWSL clubs and outside organizations have begun to put some action to help remedy the problem.
Not anger, but disappointment. This was the general sentiment when The Athletic's Meg Linehan reported that Angel City FC was targeting North Carolina Courage assistant Sean Nahas to be the club's first head coach.
It's not that there was anything wrong with Nahas per se — the Courage have won three consecutive NWSL Shields and two NWSL Championships during his time with the organization — instead the report was indicative of a recurring theme within the league's coaching circles. At the time, the NWSL had just one active female head coach, and considering the pride Angel City had in being a women-led organization both in its ownership and its front office, the decision to directly target a man certainly didn't spark much enthusiasm from the club's growing fanbase.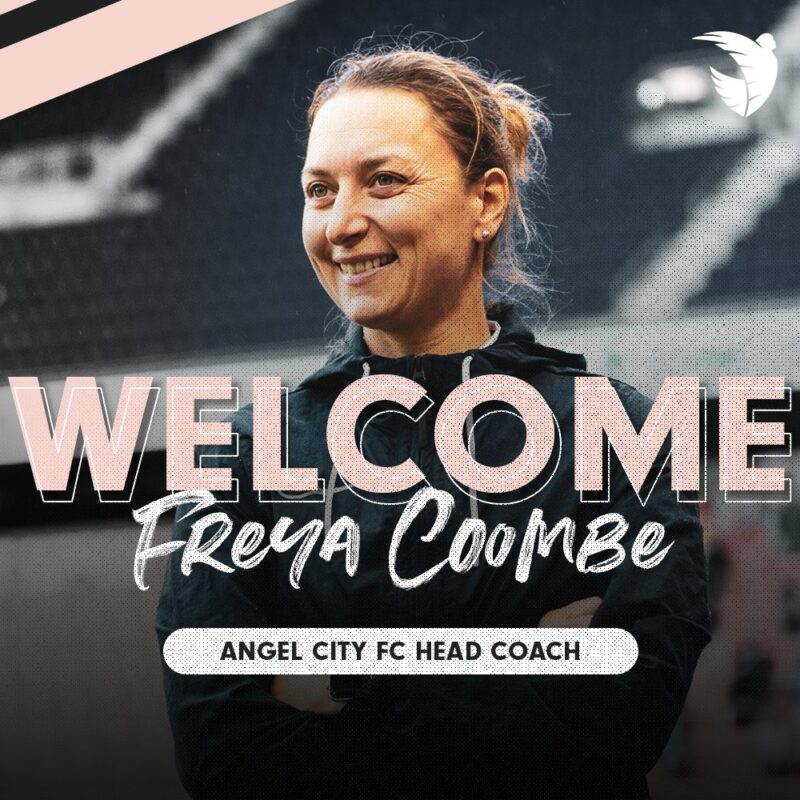 In the end, Angel City listened to its fans and instead hired Freya Coombe as its first manager, who at the time of the Nahas speculation was the only female head coach in the league. (Becky Burleigh has since been appointed interim manager for the Orlando Pride.) Though Angel City made the decision the fanbase was hoping for, some damage had already been done and the discussion of the NWSL's lack of a coaching pipeline for its current and former players was once again at the forefront.
The thing is, this isn't just an NWSL problem. This is a problem for all of women's soccer.
A study conducted by RunRepeat found that while there are more female coaches in women's soccer than ever before, the head coaching landscape is still male-driven, with 72% of head coaches being men. It was also found that less than 25% of head coaches are women in the NWSL, Frauen-Bundesliga, Division 1 Féminine, and Primera División Femenina de España. The lone outlier league of this study that had more female head coaches than male was England's FA Women's Super League, which had 56% of its coaches being women, a far cry from the 25% it had in 2015.
This issue doesn't stick just to the professional level either. The NCAA has also seen the same issues with its Division I women's soccer programs. A longitudinal study conducted by the Tucker Center for Research on Girls & Women in Sport at the University of Minnesota and WeCOACH, an organization dedicated to increasing and retaining the number of women in the coaching profession, found that in the 2020-21 season, female head coaches for all NCAA Division I women's soccer programs made up just 28% of the coaching landscape. That's 95 female coaches compared to 246 male coaches within the sport.
So while this isn't a problem unique to the NWSL, it's still clear to see the systematic barriers and male-preferred bias found within the league that have caused this to be such a major issue, particularly in U.S. soccer. It's also important to consider the high cost and time-consuming classes to even get a proper Pro or "A" coaching license from the U.S. Soccer Coaching Education Pathway. Classes for an "A" license are $3,500, and "B" license classes are $2,500.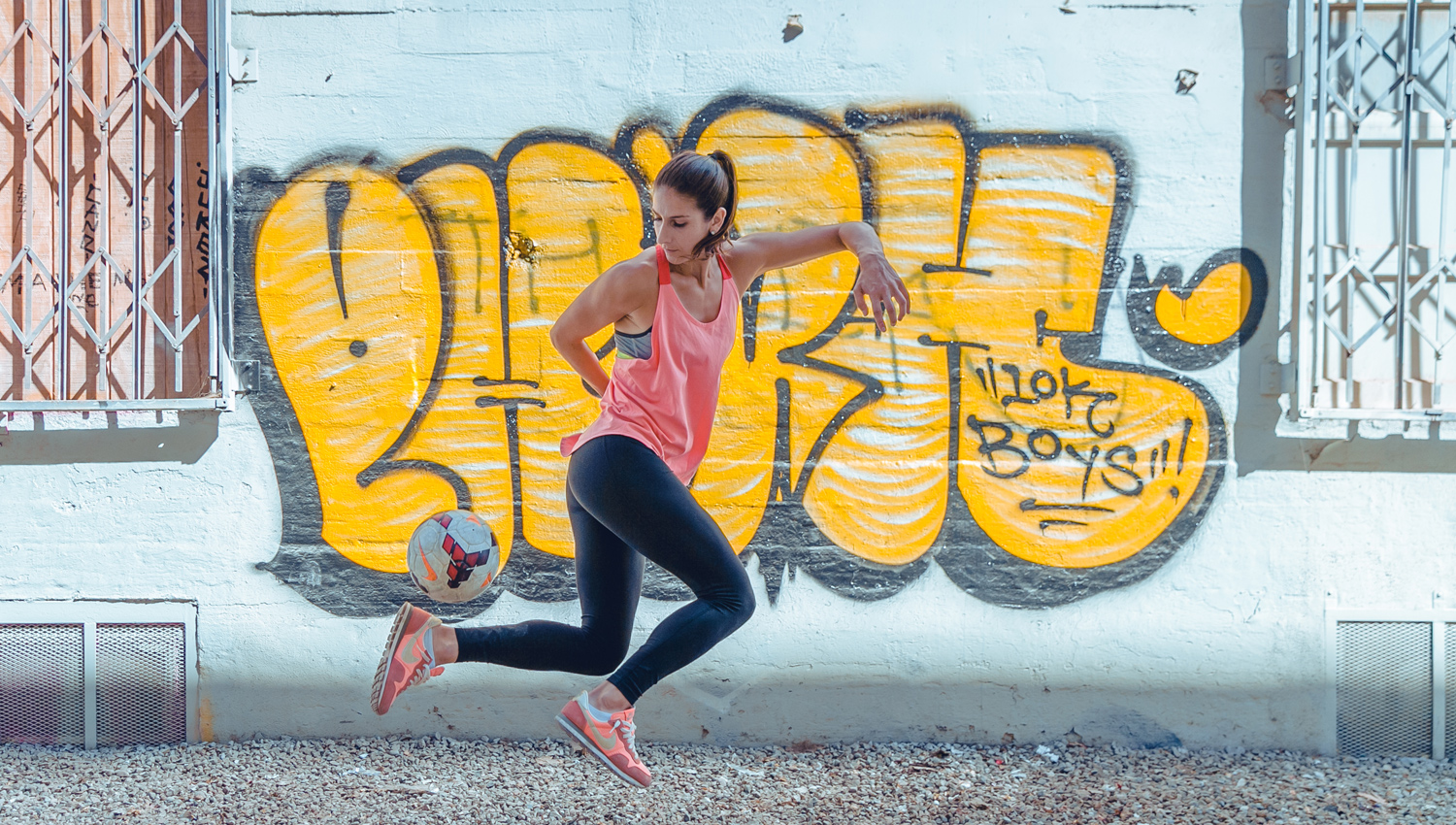 NJ/NY Gotham FC interim general manager Yael Averbuch West believes the NWSL acts as the representative symbol of where female coaching is across the country, and believes the process to improve starts from the top.
"In general, we need a greater pool of female coaches, from the youth/grassroots level to the most elite," Averbuch West said. "That shortage is represented at the professional level. If we can have more women who are involved in the game, getting their coaching licenses, and with the necessary experience, we'll start to see that landscape shift."
So the question now becomes, what is the NWSL doing about this problem? Well, a lot of the solutions have come through the league's expansion teams. With Angel City hiring Coombe and San Diego's expansion team hiring English defensive legend and former Manchester United manager Casey Stoney, the league now has four female head coaches among its 12 teams. Still not great numbers for the league, but certainly progress.
Angela Hucles, Angel City's vice president of player development and operations and two-time Olympic gold medalist for the U.S. national team, mentioned the importance of these expansion teams on the state of the league's coaching landscape.
"I think when we look at all facets of our league, there are definitely a lot of areas of improvement," Hucles said. "I think that's been what's so exciting about what we're doing with Angel City, even for someone like myself who didn't necessarily have these types of options when I was a player. Now to be able to be in the front office creates something brand new and has been very exciting so far."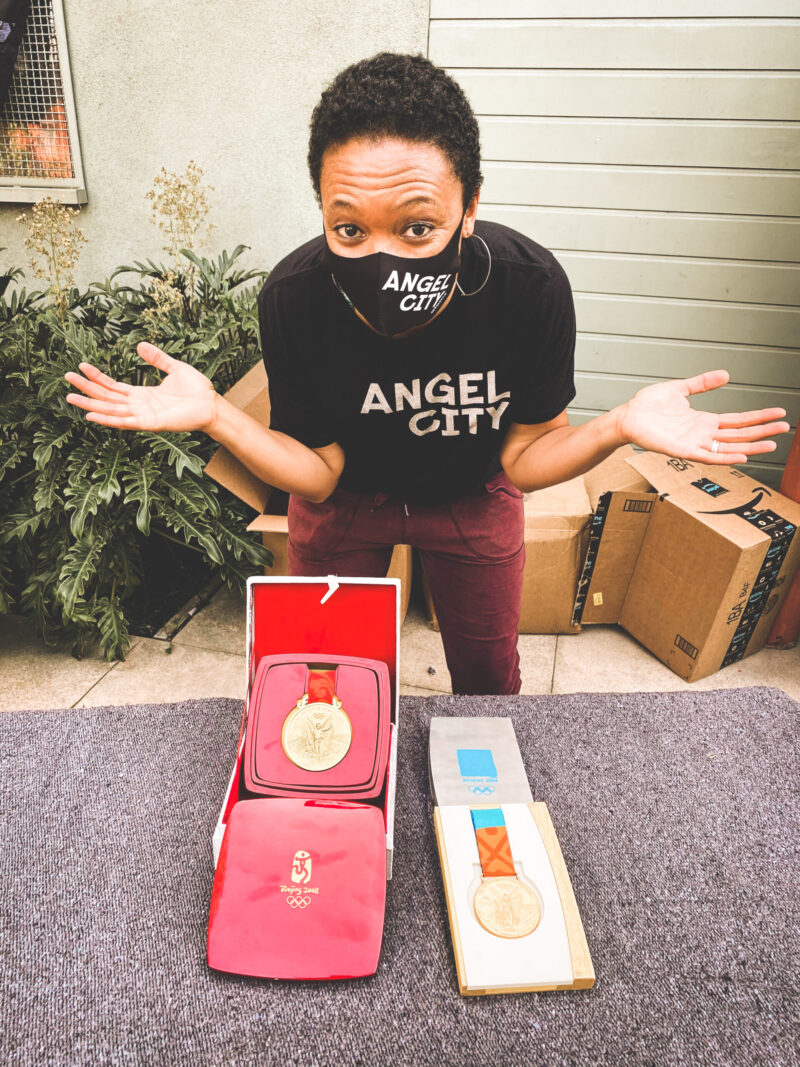 Hucles, who was also the Women's Sports Foundation President for two years between 2015 and 2017 as well as a speaker for the SheBelieves Summit, has been at the forefront of the issue of declining numbers of female coaches, and she sees something even as simple as a face-to-face lecture on leadership as a vital resource to aspiring coaches and leaders.
"I didn't have [those resources] growing up," Hucles said. "To have that connecting point I think is so important because as the saying goes, 'You need to see it to believe it,' and when you have someone right in front of you opening up a world of possibilities, I think that's very impactful. I think getting to have these types of environments where people can get new education or resources but have access to people who have been there and done it is really important."
Now a high-ranking official with Angel City, Hucles is seeing those resources create the type of awareness and change that the league has needed for some time.
Hucles isn't the only person leading the charge on this issue. Jill Ellis, the former USWNT head coach and now president of the San Diego expansion team, has helped make massive strides that go beyond just her own club. Sure, she's delivered on her promise to hire women for all leadership positions, but it's what she's done with the Jill Ellis Scholarship Fund that's paving the way for future female coaches to soon take over their league.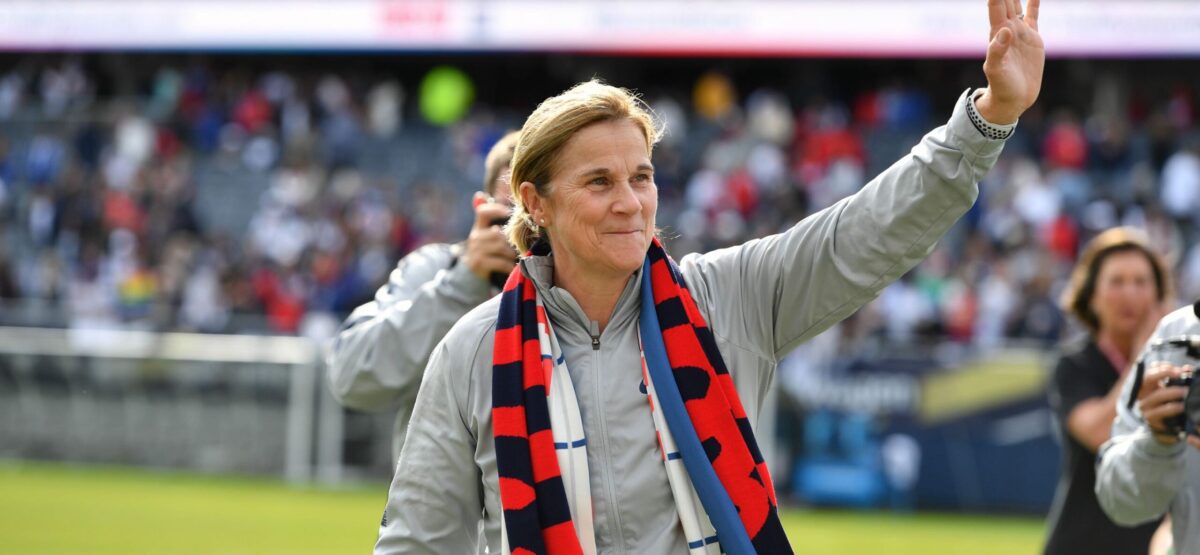 In May 2021, it was announced that the scholarship fund would help with the inaugural SheChampions Coaching Mentorship Program, which paired 23 female candidates in Pro and "A" license coaching courses with experienced mentors like April Heinrichs, Anson Dorrance, and Ellis herself to help them through their courses. It was a major move from Ellis to encourage and support coaches that were interested in taking the next step in their coaching career. Just by looking at the goals of the mentorship program and the scholarship fund, it's made clear exactly what the end-goal of the entire program is supposed to be:
Eroding financial barriers for women participating in higher coaching education.
Creating meaningful support, advocates, and resources for individual female coaching candidates through their mentorship program.
Developing a community of professional female coaches.
Showcasing examples of top-quality female coaches as models for other women by promoting the program.
Elevating important conversations about diversity in the soccer community by promoting the programs.
What soon followed was an even bigger move to accomplish those goals, with the NWSL, the NWSL Players' Association, U.S. Soccer, and the Jill Ellis Scholarship Fund all working together to offer free "B" license coaching courses to 24 former and current NWSL athletes. Announced on August 10, it would make history as the first all-women "B" license course.
Though the cost-free course initiative has been around since 2018, and has provided more than 25 players some type of free education, this has by far been the greatest effort the league has had in providing coaches with the 20-week course.
"The Players Association is committed to increasing professional opportunities for players, and this partnership does that and more by creating a pipeline of 24 women who will be qualified and well prepared to coach in NWSL," NWSLPA Executive Director Meghann Burke told Soccer Wire. "This is an investment in the future of our sport."
The two moves have more than proven that there are high-ranking individuals within the league that are dedicated to making a concerted effort to improve this issue and form a greater coaching pipeline for the athletes that have made the league as popular as it is. Now, with a pipeline being properly established, the next phase is to see these coaches find places within the league. Though there's still a long way to go before we see the proper representation the league wants and needs for its female coaches, the efforts the league has made show that this isn't something that's just going to be swept away or ignored. For perhaps the first time in league history, we're seeing a dynamic and positive shift in the coaching landscape.
"This is just the start and needs to be built upon," Averbuch West said. "If we're able to continue to lower the barriers for female coaches, we will see the pool grow significantly."