Sacramento Republic FC may be joining MLS in two years, but they are still trying to claim another USL Championship crown while they can. Two of their most recent academy signings — Hayden Sargis and Mario Penagos — look to be key cogs in the title run. We get to know the teenaged homegrown players in our latest edition of Urban Picks. 
After last week's MLS and NISA openers, USL Championship is joining the fold this weekend to bring soccer season into full swing. One of the top clubs in the league both in performance and attendance, Sacramento Republic FC looks to bring the city its second USL crown (the first coming in their inaugural 2014 campaign). The club will only have two more chances at doing so, as it finally made a successful MLS expansion bid after years of trying.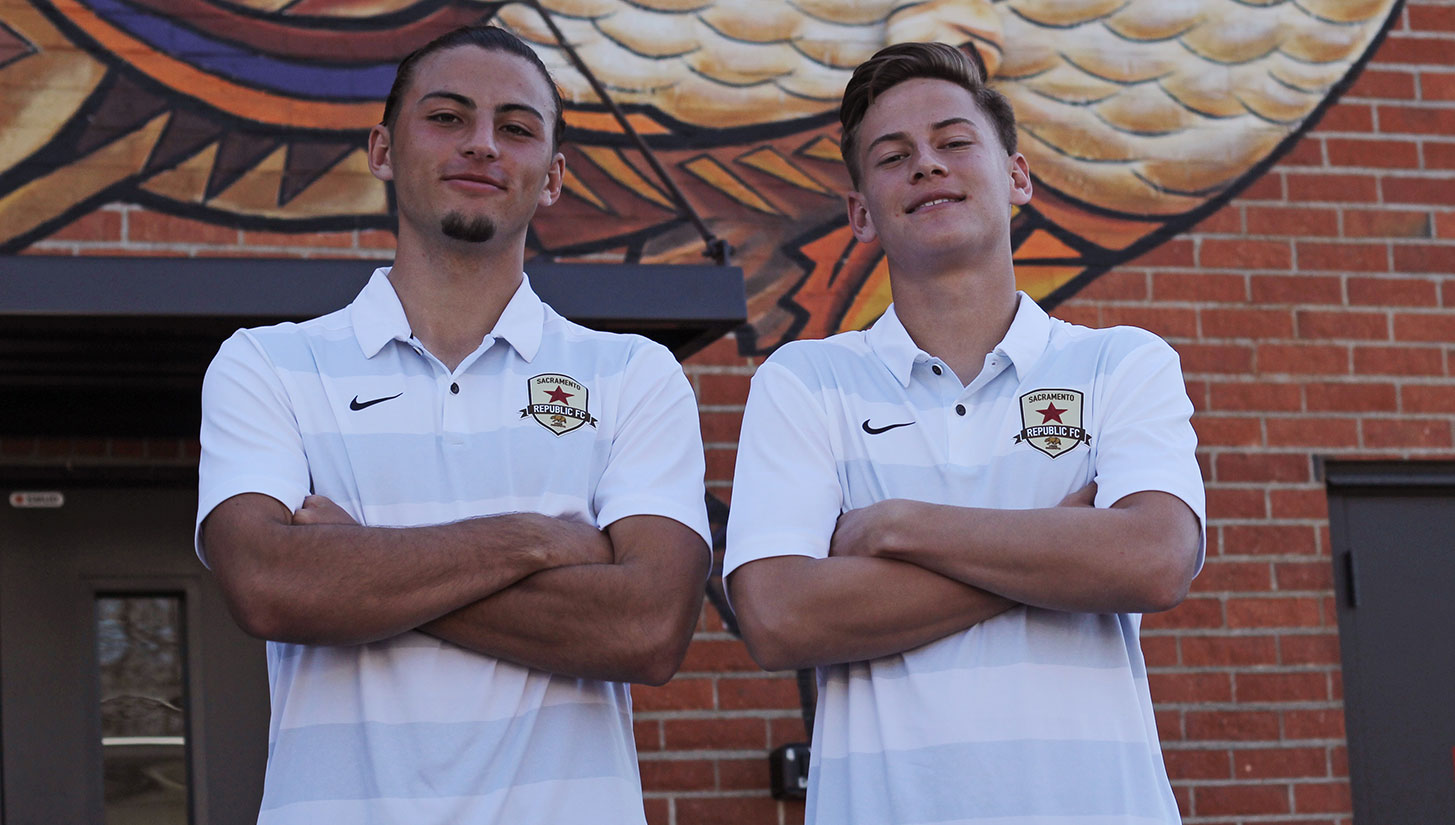 Sacramento begins the 2020 campaign with two homegrown signings from its youth academy — center back Hayden Sargis and midfielder Mario Penagos. The 17-year-old duo, who hail from nearby Turlock and Elk Grove respectively, have worked their way up the academy system, becoming close friends along the way.
The youngsters' success in reaching the first team will serve to boost the club's faith in youth development, and will leave local starlets dreaming of following Hayden and Mario's path to the top. They are both eager to get their first taste of professional minutes in the early stages of the season, but before they do so, we got to know them a little better in our latest edition of Urban Picks.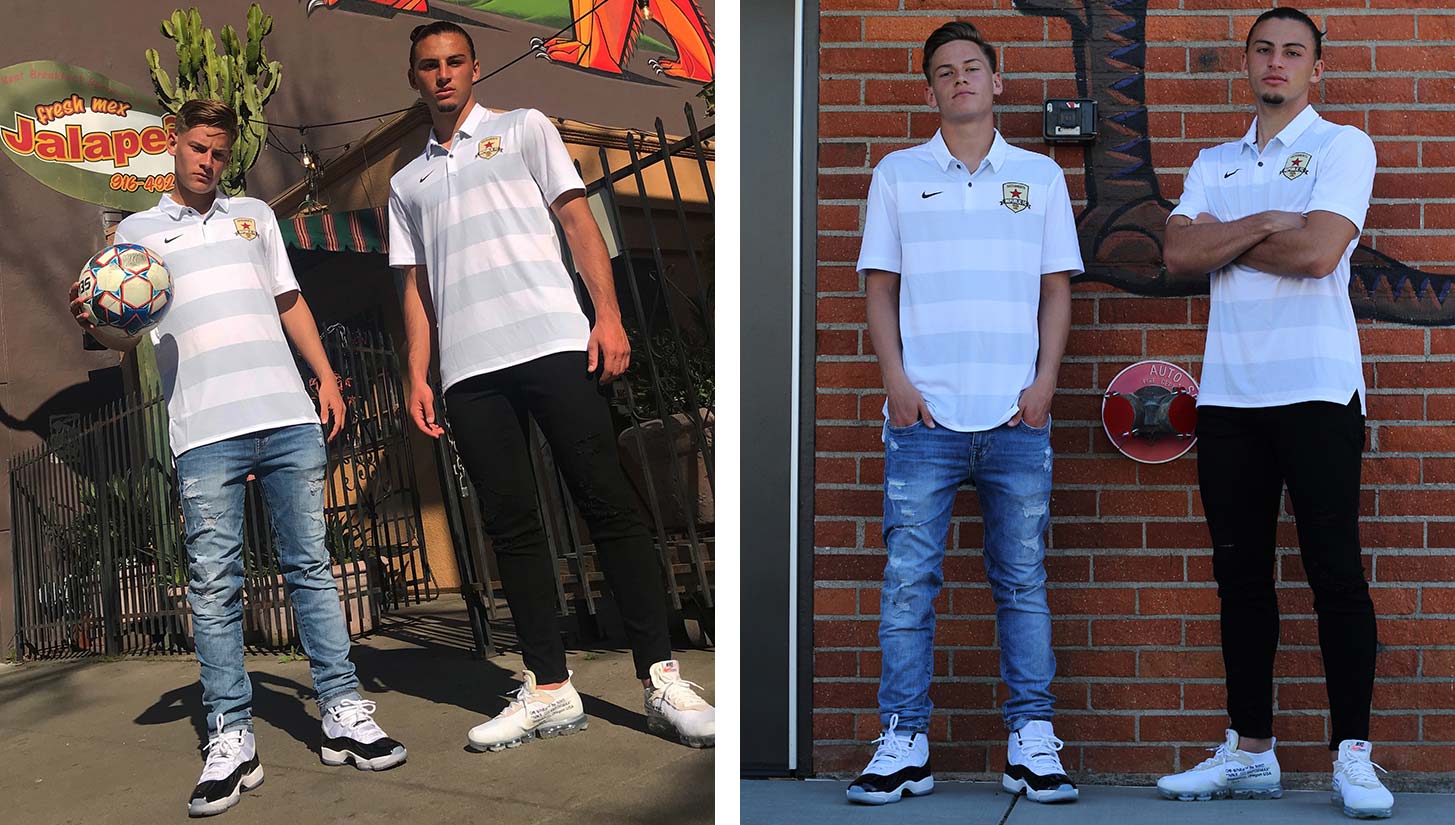 Urban Pitch: What was it like progressing through the Sac Republic Academy, and how did it feel to sign professionally for your hometown club?
Hayden Sargis: We both joined in the first season of the academy in 2014 and it's been nothing but great. The coaches and trainings have helped us become the players we are today. It's Mario's and my dream to become professional soccer players, so for us to do it at 17, it's a fantastic moment for both of us and our families.
Mario Penagos: It was such a big difference from playing club — better players, better everything. Ever since joining the academy and watching the first team, we've always wanted to be a part of the games, and hopefully we'll get that chance.
What has been the biggest challenge you've faced since joining the first team?
Mario: The workload. With how intense it is, there's never a day off.
Hayden: It's really demanding. For me, I wake up at 6:30 every morning and leave my house around 7 and get to training around 8:30. We have to be in the locker room by 9 and practice starts at 10 for two hours.
Mario: And sometimes we lift after training so that extends it.
Hayden: It's very taxing.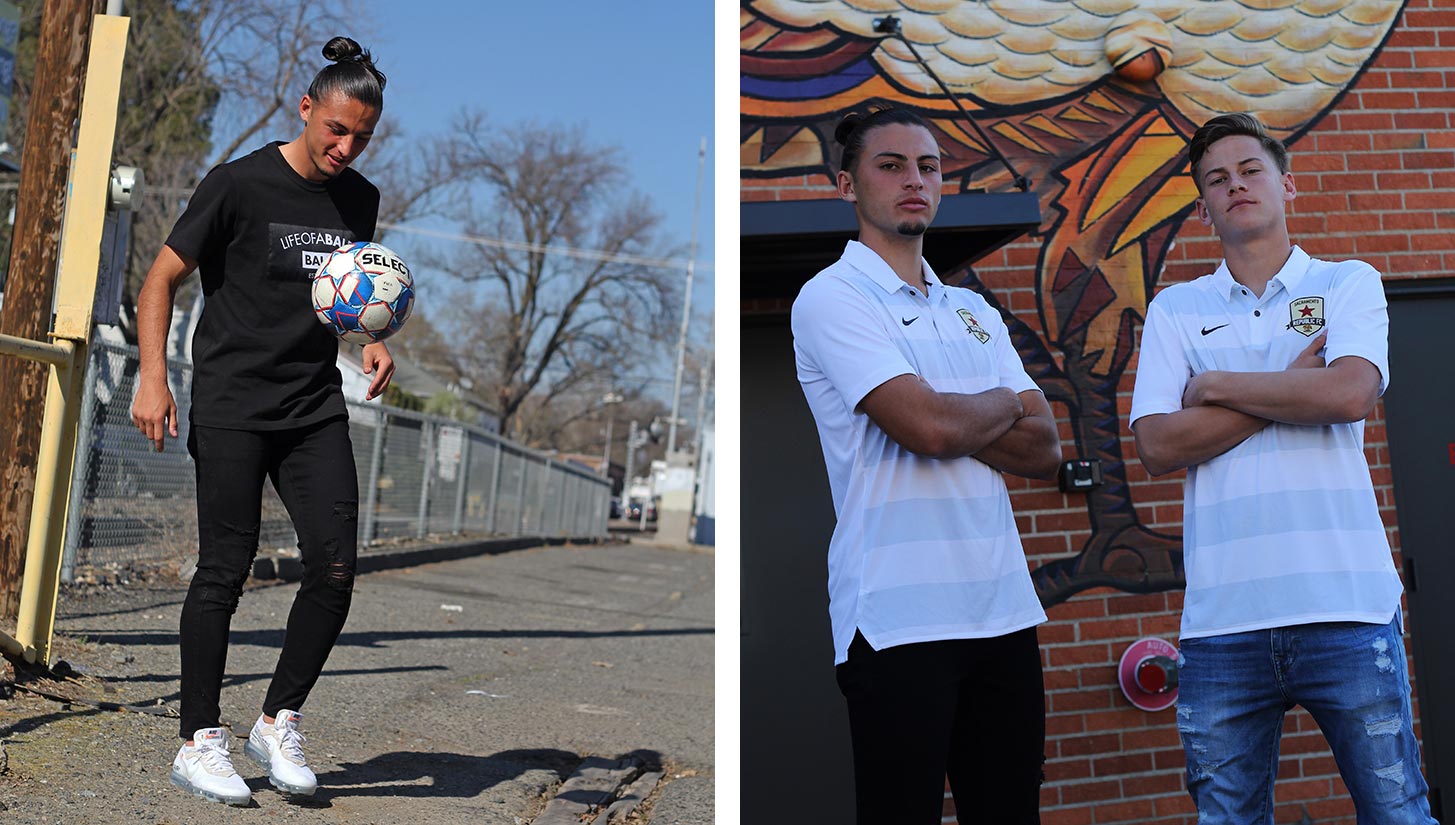 What's been the best part of signing for the first team?
Hayden: It's just the fact that you're a pro now. Just that alone is cool to be a part of, really. After you make that though, there's levels to it. There's a goal after that, and then another one after that. You can't ever get complacent.
Mario: I agree.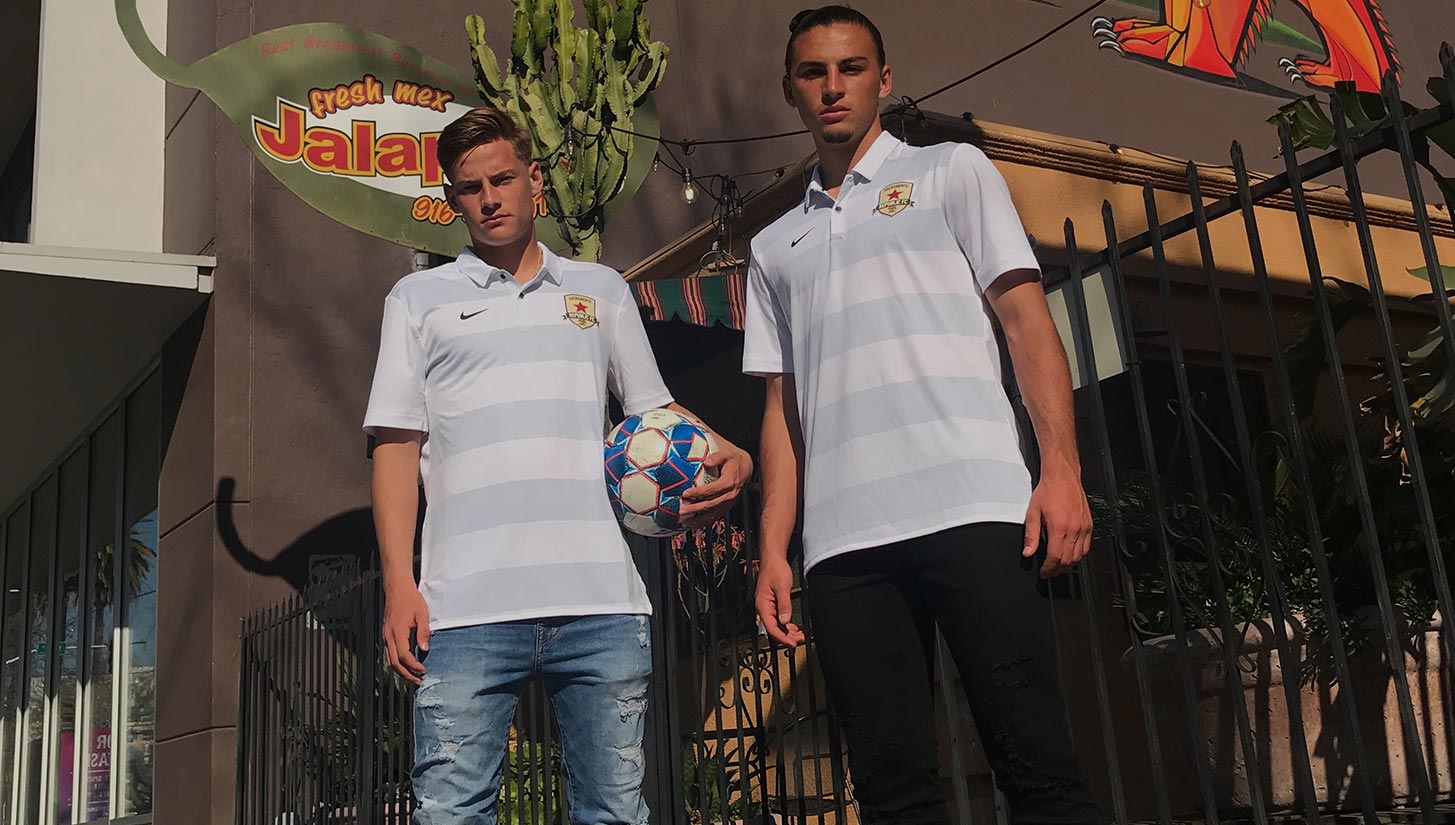 Hayden and Mario's Urban Picks
Favorite current player:
Hayden: Lionel Messi and Virgil Van Dijk
Mario: Kevin De Bruyne
Favorite all-time player:
Hayden: Ronaldinho
Mario: David Beckham
Go-to FIFA team:
Hayden: Barcelona
Mario: Manchester City
Pregame playlist:
Hayden: Future
Mario: NBA YoungBoy
Most recent binge-watch:
Hayden: Tom Clancy's Jack Ryan
Mario: Narcos
Pregame meal:
Both: Pasta and Chicken
Keep up with Hayden and Mario by following them on Instagram. 
Photography by Ryan Burns for Urban Pitch.