After a devastating knee injury to end the 2018 season, New York Red Bulls defender Kemar Lawrence has quickly returned to form for both club and country in 2019. Through his faith in God, guidance from his late grandmother, and his supreme work ethic, his rapid rise from the ashes of injury should come as no surprise. 
When Kemar Lawrence stepped off the plane to join the New York Red Bulls in March of 2015, he didn't even have a jacket. But he wasn't worried.
"You know at that time in New York it's freezing, and I'm like, 'I don't even have a jacket my guy, you trying to kill me?'" Lawrence recalls.
Okay, so he might've been a little bit worried. In Lawrence's defense, he was coming straight from his trial at the Red Bulls' spring training in Florida, and he packed light because he wasn't sure if he was going to make the roster.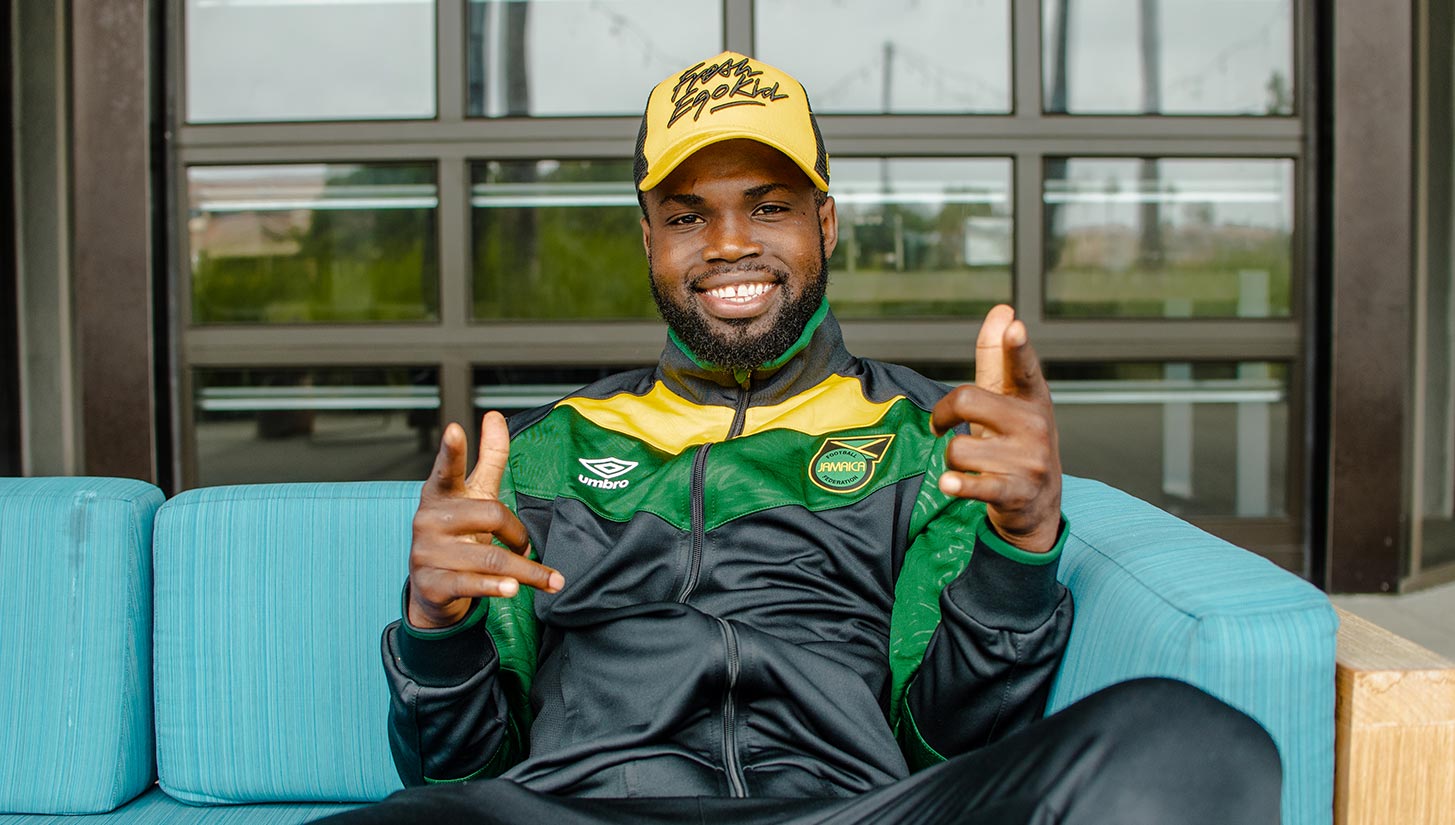 Lawrence, born and raised in Kingston, Jamaica, initially needed convincing to even attend the trial. His grandmother, who is among his biggest influences in life, convinced Lawrence by telling him sometimes God pushes you in the direction you need to go even if it's not the clearest or easiest route at the time. So with his hair on fire after a profanity-laced speech by his Christian grandmother which would've made Bobby Knight proud, Lawrence packed his bags (sans winter wear) for Florida.
"I trained my soul out, trained my heart out, because that was my last trial," Lawrence said. "I gave it my best, and thanks to God — because during that time, I was just praying, 'Let this be it if that was His wish.'"
And indeed it was. Just as it was His wish for a 16-year-old Lawrence to leave the cozy confines of his home to join the Vancouver Whitecaps residency program for a year in 2009. And again when he went on a two-week trial with D.C. United in 2014 fresh off his first major tour as part of the Jamaican national team.
Lawrence knew he had to make the move outside of his comfort zone in order to pursue his dream of being a professional footballer. Despite being thousands of miles removed from his home, he didn't completely isolate himself from family and friends during those challenging times.
"I had my grandma with me back then, so we had different conversations," he said. "We were back and forth talking every night that I felt like I was alone or that I needed compassion or that family member. And we just spoke, and she always gave me that feeling of comfort, of assurance, of love. She wasn't there physically, but we kept in contact."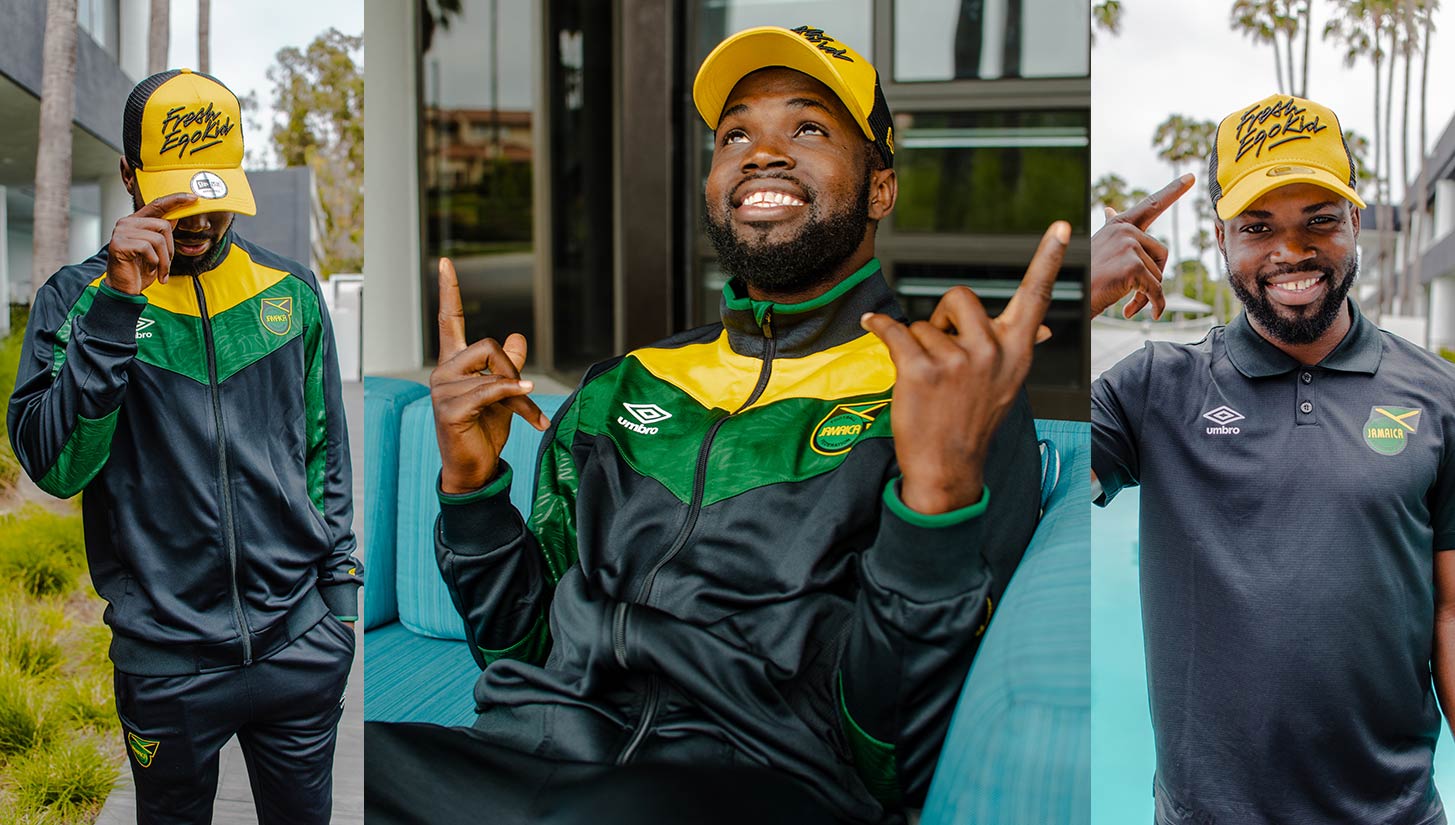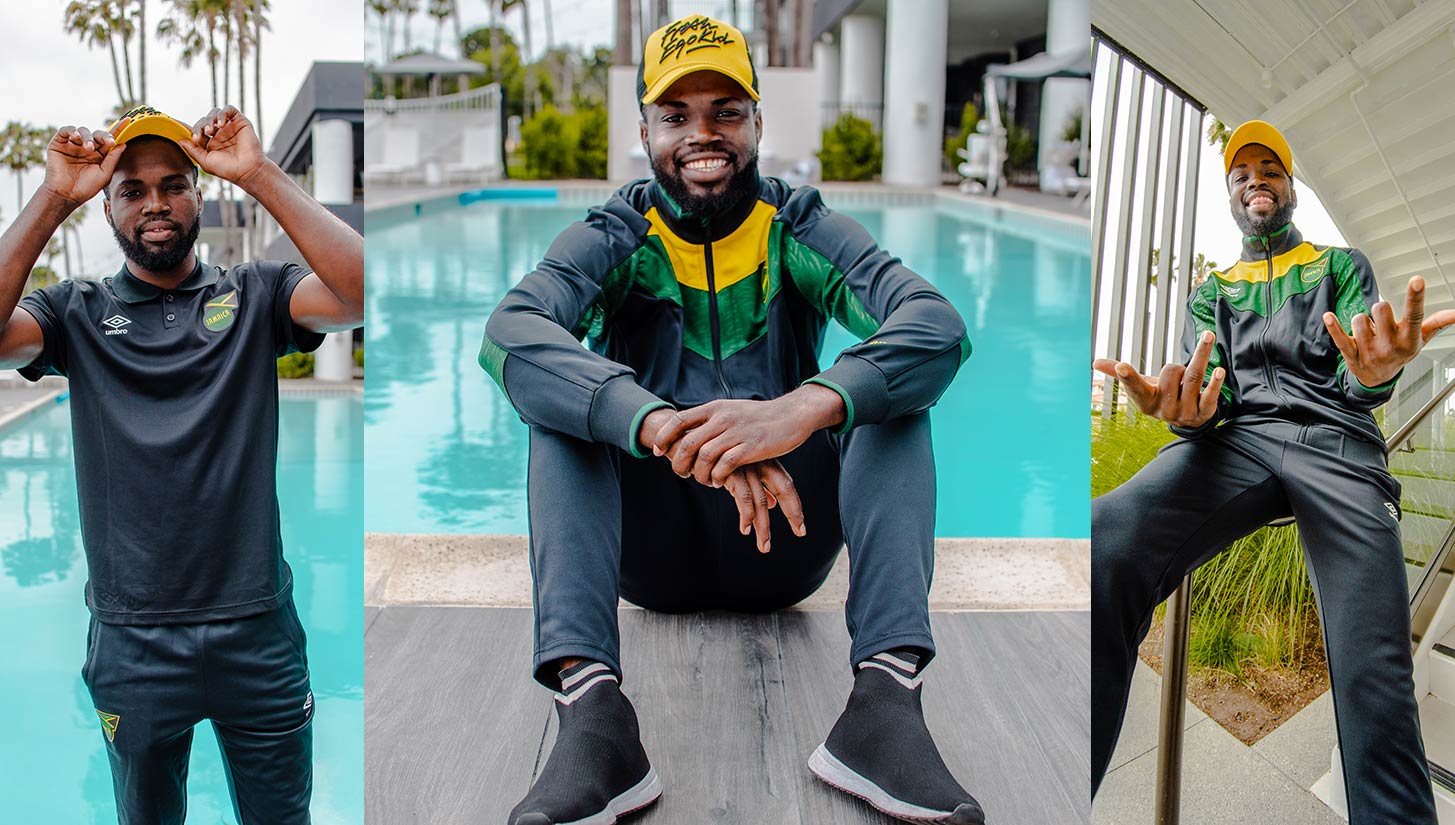 Fast forward to the present, and while Lawrence's grandmother passed in 2017, he's still following the plan that she and God crafted for him. The Red Bulls were forced to insert Lawrence into the starting lineup two matches into his first season after an injury to then starting left back Roy Miller, and Lawrence hasn't looked back since, becoming one of the premier fullbacks in MLS.
"I came in and I just kept my head down each and every year," Lawrence said. "I'm trying to get better still. I'm trying to be that player that the team not wants, but needs. I'm trying to help the team to become a winning team so that we can win a title."
While Lawrence has yet to taste what it's like to lift an MLS Cup, he has experienced the thrill of winning two Supporters' Shields during his time in New York. But the last Shield, which came in 2018, was a little bittersweet given the circumstances. Lawrence and his teammates pulled off quite the upset, surpassing MLS Cup favorites and new Red Bulls rivals Atlanta United in the table the last few weeks of the season.
The Supporters' Shield victory set up a huge matchup with Atlanta in the Eastern Conference Final of the MLS Playoffs last November, but Lawrence wouldn't end up playing after an awkward fall in training beforehand. Testing revealed Lawrence had sprained his PCL, MCL, and tore the ligament off the inside of his knee.
Without Lawrence, who was nicknamed 'Taxi' by his primary school coach due to his trademark super-speed and sometimes erratic play, the Red Bulls lost 3-1.
"It's tough to see your team lose a game that you know if you were a part of it might be different," said Lawrence. "It's tough to see your team doing so great and then suffer a big blow. Just get punched in the stomach.
"But the injury wasn't the part that hurt me so much. The part that hurt me was seeing my team lose that game after being in that top form, after playing so well. After doing so much great stuff. These are guys that you bled with. Guys that you have to curse out each and every day. Guys that curse you out each and every day when they see you lapsing."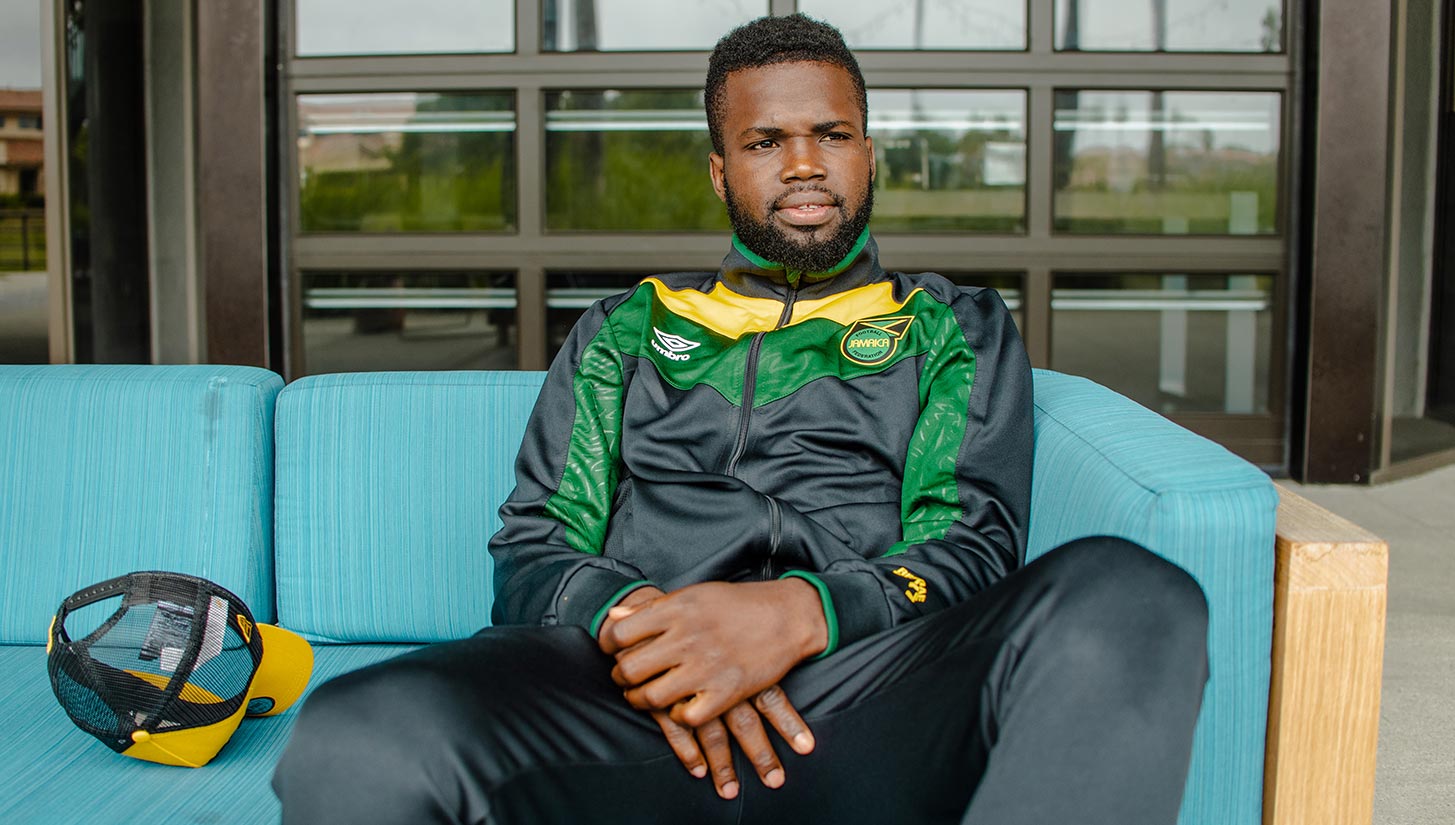 But Lawrence didn't sulk in his sorrows for long, instead looking to his faith in God for optimism.
"I asked God first and foremost to bless me so I can get healthy as fast as possible, but at the same time to get strong enough to not get re-injured," Lawrence said. "And coming into the new season, I just told myself that whenever I start to play consistently, like [back-to-back] games, and my injury isn't affecting me anymore, I'm going to do me."
After rehabbing in Jamaica during the offseason, Lawrence returned to New Jersey and had to work through a few obstacles in getting back on the pitch. The mental obstacle, dealing with the hesitancy which comes with training and playing after such an injury, was an easy hurdle for Lawrence. But the physical obstacle, re-learning how to lift his knee while running, was much more difficult and he had to work extensively with the club's trainers to regain form.
Shortly after this season started, almost by some miracle, Taxi was ready to drive again. And he also had a newfound appreciation for the game and his place within it.
"I've seen that sometimes God takes away a lot of things so you can have a view from the outside of what you're missing or what's happening when you're not playing," Lawrence said. "And when I wasn't playing, I honestly just wanted to spend time to just appreciate the game more, to love what I do more, to appreciate my teammates more. And honestly just to relax my brain, not to think too much about anything, and just to focus on getting better. So I feel like now when I start to play, I appreciate the trainers more, I appreciate playing more."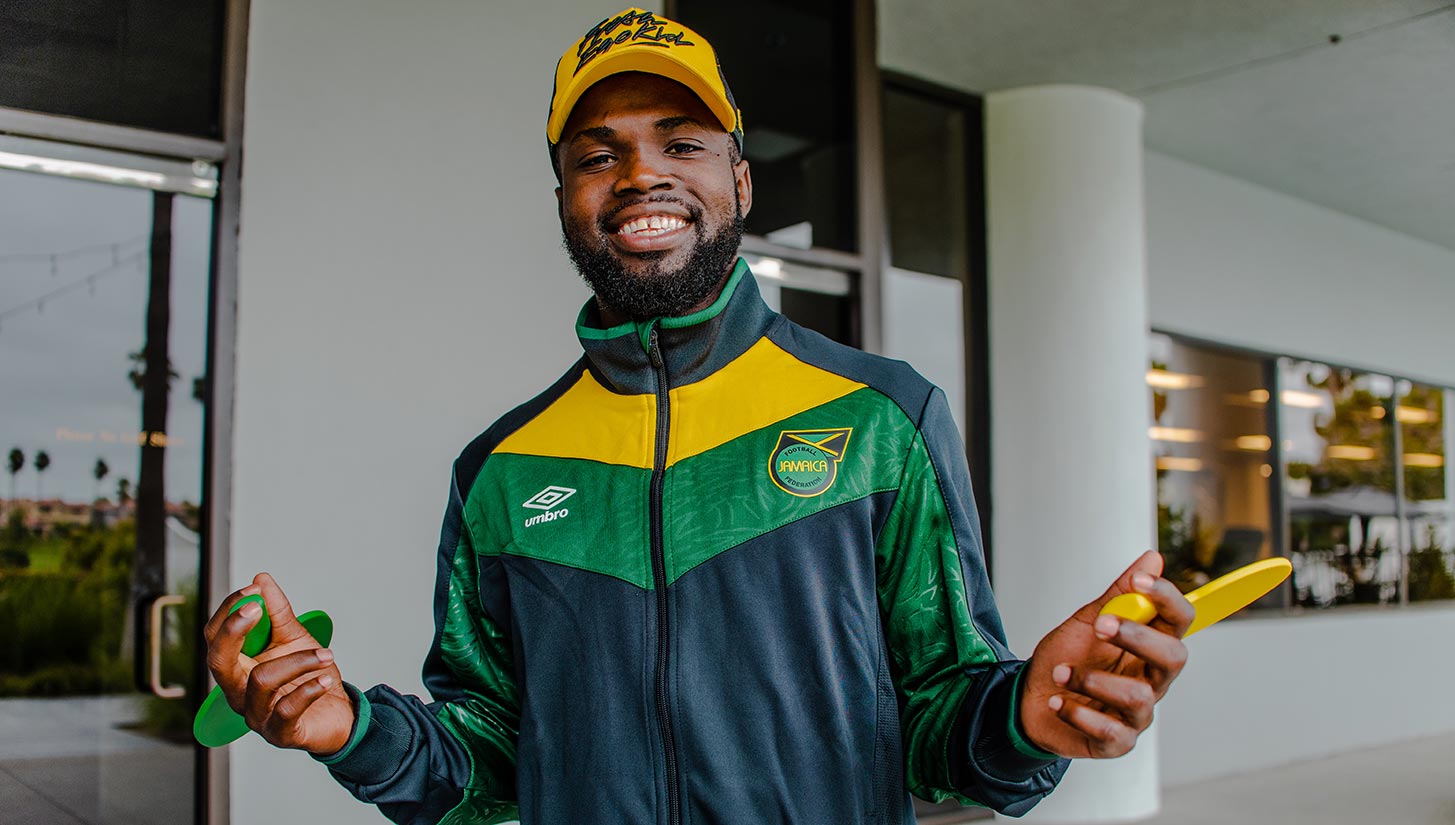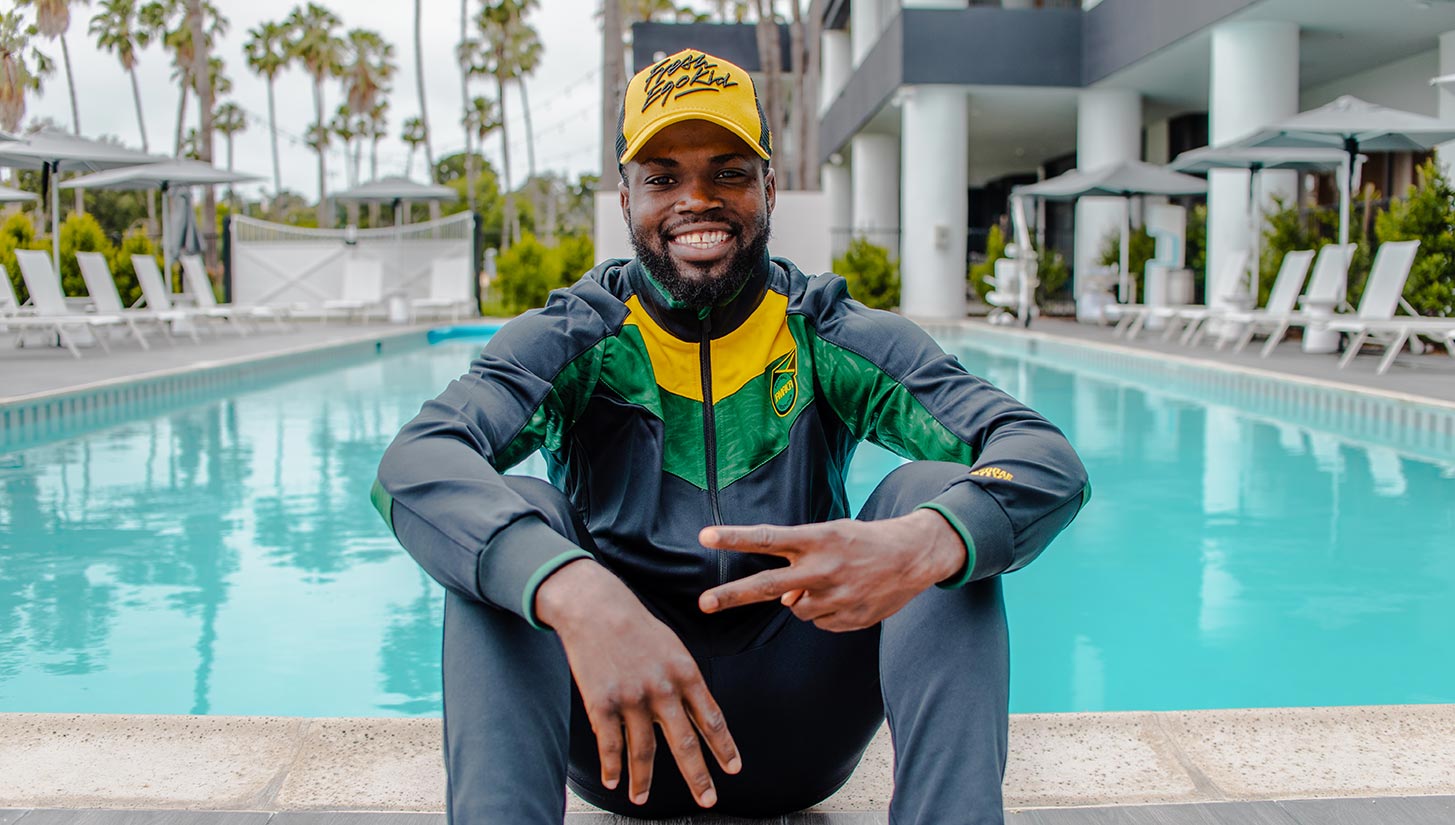 Lawrence worked hard to recover from his knee injury, and as a result he was selected for his first MLS All-Star game, which will see the league's best take on Atletico Madrid on July 31. Going into the season, making the All-Star game was one of Lawrence's goals, especially after earning a spot on the MLS Best XI last year.
Some may be shocked at Lawrence's return to form, both with the Red Bulls in their quest to hoist the MLS Cup, and with Jamaica, who made yet another deep run in the Gold Cup before ultimately falling to the United States in the semifinals. But while other athletes might have needed longer to get back into their stride, Lawrence didn't — maybe it truly was God's plan.