Continuing to push their influence off the pitch, Paris Saint-Germain's latest capsule collection with Indian designer Manish Arora debuted at the ongoing Paris Fashion Week. 
As if the football world didn't already know that Paris Saint-Germain is one of the most style-conscious clubs around, the French entity's most recent collaboration with fashion designer Manish Arora certainly cements them as such.
PSG, with the likes of Neymar and Kylian Mbappé on its side, is a powerful squad that exhibits a certain youthful flare on the pitch. Along with the charisma of the club's young stars, Arora is taking inspiration from France's stunning World Cup-winning performance for his next clothing collection, a capsule that includes t-shirts adorned with prints of the aforementioned players faces.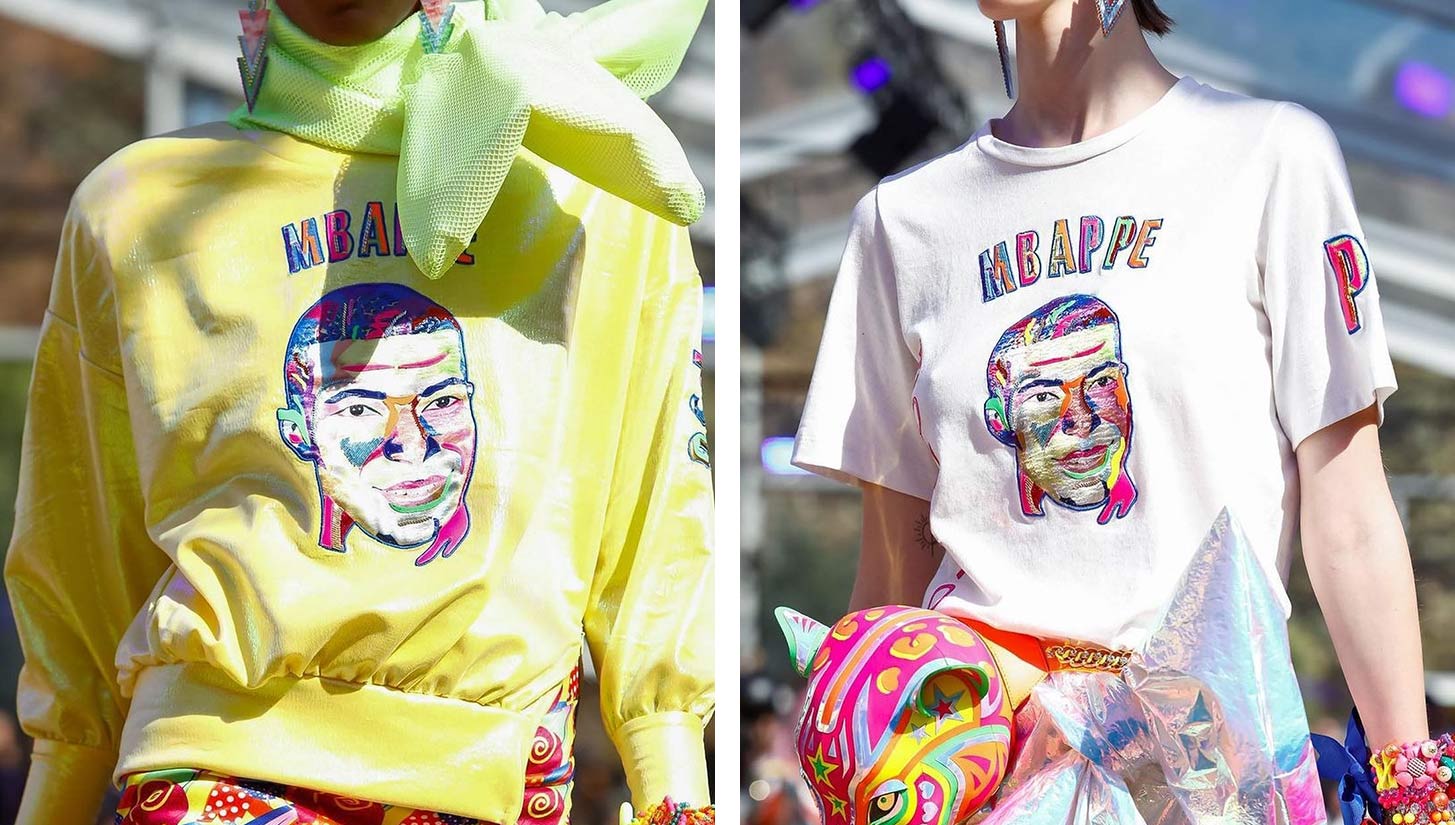 Arora's loud fashion sense is perfectly matched with PSG, a team that isn't afraid to break the mold and go outside conventional thinking. Rainbow-colors splash across the faces of Mbappé, Neymar, and Thiago Silva as a similar colored print spells out their names above their portraits. Bold color blocking filled with rich and vibrant shades layer over each other and blend together through spiraling patterns and geographic prints.
Arora also takes inspiration from the city of Paris itself, as the Eiffel Tower and PSG's crest find their way into the iconography of the collection. The Indian designer has close ties to the city, making PSG an even more ideal choice for a collaboration.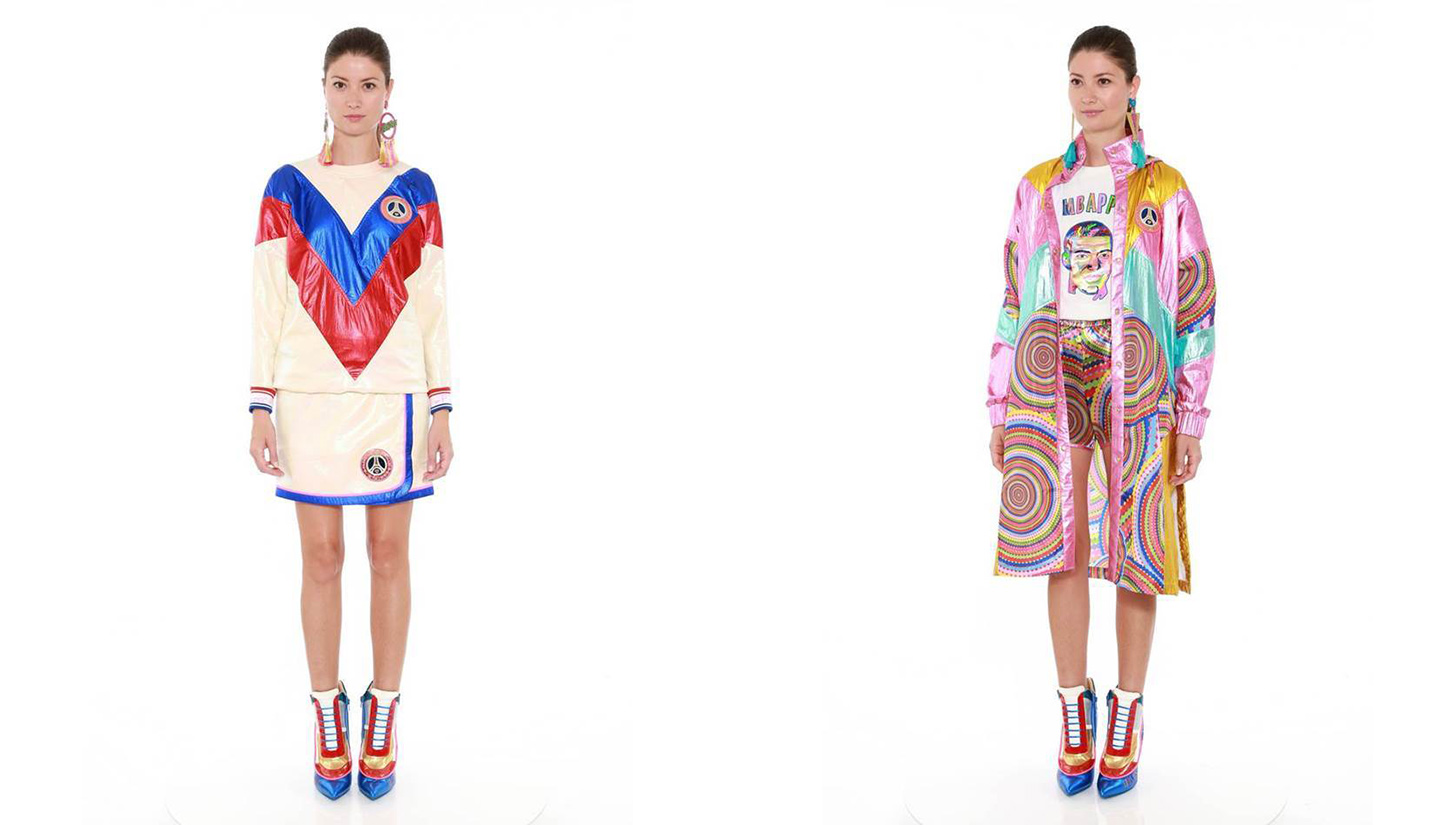 "From my second residence to my source of inspiration, Paris has always had a special place in my heart, both personally and professionally – France won the FIFA World Cup this year, I was inspired by this iconic victory in this country, I am pleased to announce my collaboration with Paris Saint-Germain, one of the best football teams in the world," said Manish Arora in a press release for the collection.  "For my next fashion week show, I added my creative style to create new designs, I also worked with some team icons like Neymar and Mbappé, to create colorful portraits that represent the collection. For me, creativity has no boundaries and I really challenged myself to explore a new field."
The new capsule was shown off last Thursday at the designer's runway show and will be sold in China and India starting next February. The collaboration is part of Qatar Sports Investment's — PSG's club owner — desire to add international appeal to the club and strengthen the brand's influence to go beyond football. Their past partnerships include the likes of Hublot, Hugo Boss, Levi's, George Esquivel and Air Jordan.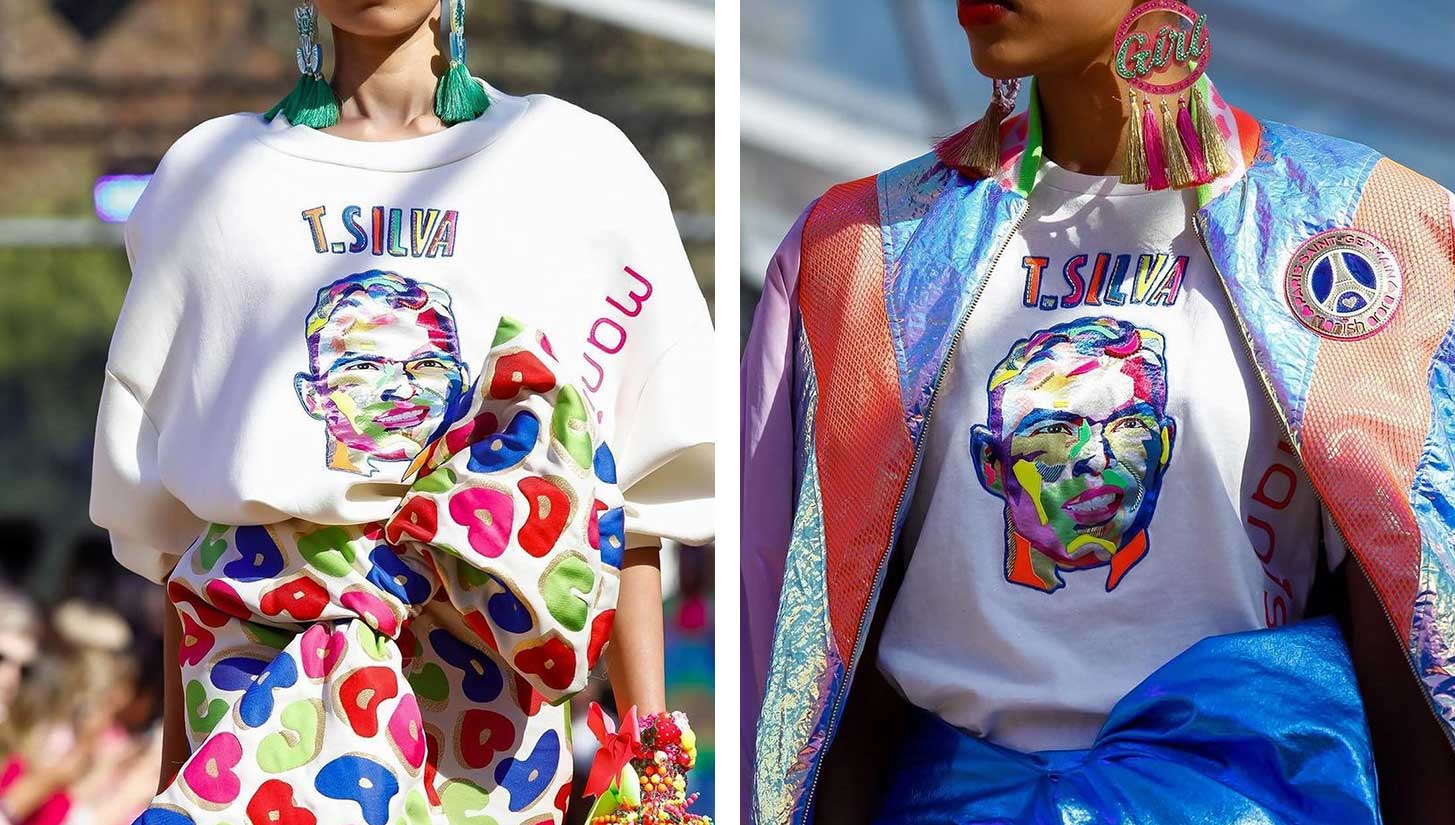 Through these collaborations, the club expands their fan base and bolsters unique and limited edition pieces that one wouldn't necessarily expect from a football club. PSG also makes frequent preseason tour stops to cities including Los Angeles and Miami to promote new collections via pop-up shops and special promotion events.
With these collections and collaborations, PSG continues to increase its visibility in and out of the world of football, grabbing the attention of new fans with fashion-forward apparel, unique fan merchandise and high-end editorial pieces inspired by the club.