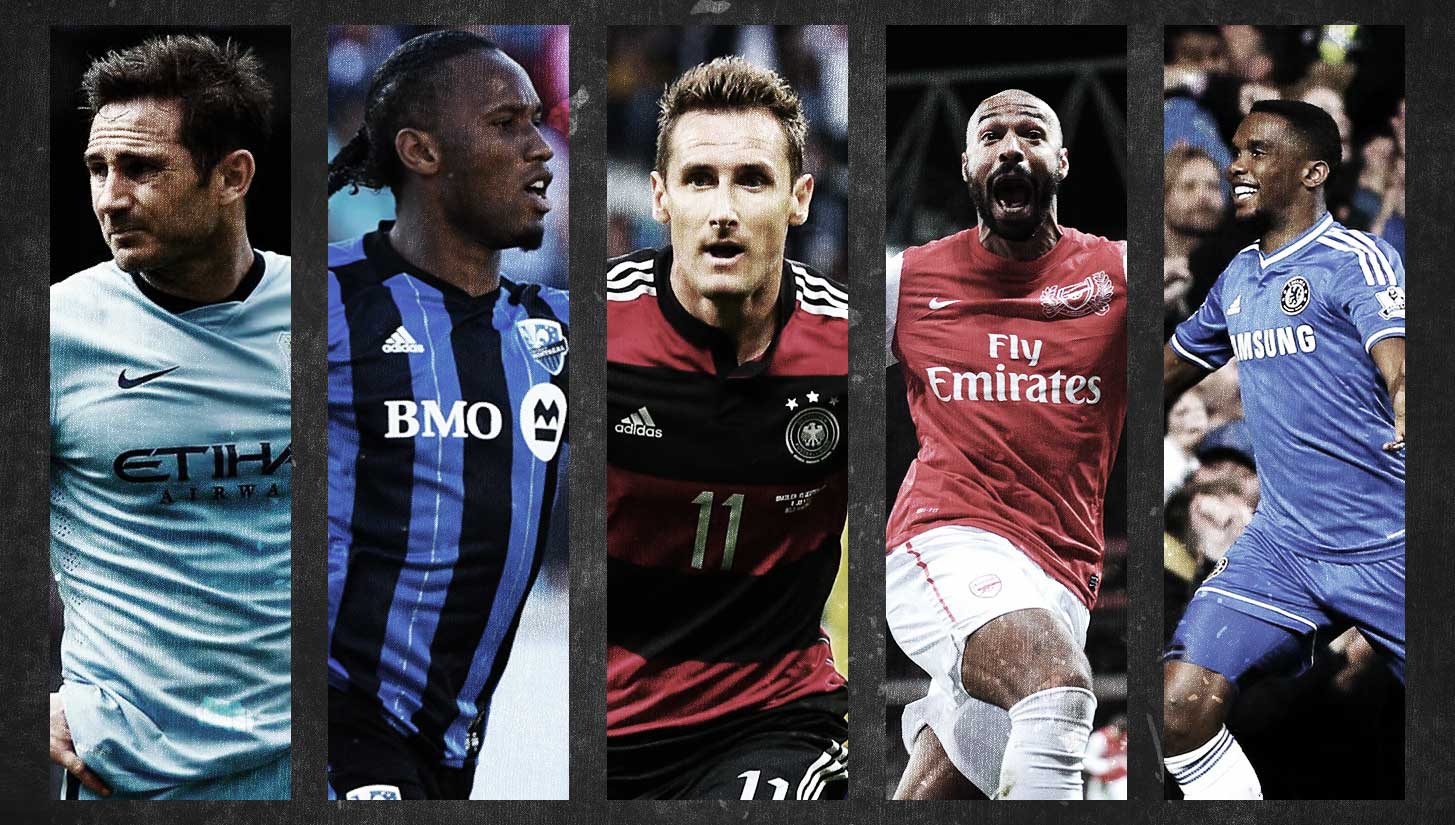 Advanced training and sports medicine have allowed this generation of superstars to play at the highest level from their teenage years to their late 30s. We focus on the latter group, looking back at when aging footballers turned in virtuosic performances late in their careers.
A look at the current Serie A goal leaders will see a familiar name at the top — granted it's been a while since he's been there. Nearly a decade removed from his last Capocannoniere award, Zlatan Ibrahimovic is alone atop the goal standings in Italy's top flight.
He has nine goals in nine matches across all competitions (eight in six Serie A matches), and while I was quite frankly aware of his strong play this year, actually looking at the numbers he's putting up at age 39 opens your eyes to just how ridiculous he's been. It'd be incredible production from any star, let alone one that has shone in four different decades.
It got me thinking about other icons that I grew up watching. Most of them have retired by now, and hardly any of them ever produced at that kind of pace that late in their careers. But that doesn't mean they still didn't have moments of glory that reminded fans of what they once were in their primes.
Today, I wanted to focus on a few moments in football history that saw some of the sport's greatest modern stars recapture the glory that they were once known for. While there are certainly many instances of these performances, I wanted to highlight some of the players I personally grew up idolizing and watching because anything else would just come off as insincere.
As training techniques allow players to remain productive into their late 30s, we may see more aging footballers turn in performances like these in the future, but for now let's take a look back at some of the most notable from recent years.
Frank Lampard's First Manchester City Goal (2014)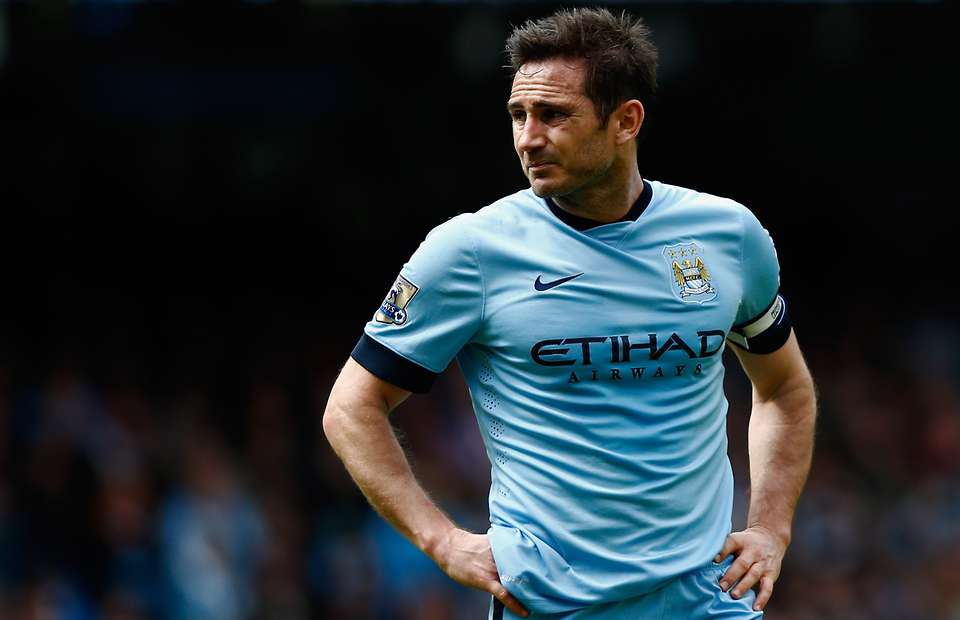 Chelsea fans might want to skip this one. Frank Lampard only played 32 matches with Manchester City before joining MLS, but it was an eventful season for the former Chelsea legend. He played generally well in his time with his former rival, but the stint will always be remembered for his very first goal in front of a Chelsea crowd that had probably never been as silent as they were after one of his famous strikes.
Lampard, Chelsea's all-time leading goal scorer, would leave his beloved club in 2014 after a clear drop in production at the age of 36. He'd end up signing a two-year contract with newly formed New York City FC, but decided to play with its parent club Manchester City before the MLS season started.
On Sept. 21, Lampard came onto the pitch in the 78th minute against a Chelsea team that had yet to drop any points in the Premier League. Up 1-0, Chelsea had to worry that the famously clutch Lampard would make some sort of impact against them, and he did just that in the form of a wonderful 85th-minute volley past Thibaut Courtois with John Terry trying to defend right by his side. It was classic Lampard and a very poetic moment as the two Chelsea legends went for the ball.
Lampard wouldn't celebrate the game-tying finish in one last grand moment of respect towards his former home, but the goal stung all the same for the Chelsea faithful because of both the match result as well as the quality at which Lampard finished the score.
Of course, Lampard returned to Chelsea to become the club's manager last season, so the ill-will certainly faded fast, but Chelsea fans got to experience what other English clubs had despised for so many years when Lampard and the Blues came to town.
Thierry Henry's Last Hurrah (2012)
Thierry Henry may have had some strong runs in his final years of professional play with the New York Red Bulls, but nothing in the closing stretch of the French striker's career compares to his last match in an Arsenal shirt at 35 years old.
After joining the Gunners on a two-month loan in January 2012 so he could train during the MLS offseason, Henry was given an opportunity to play one last time with the club where he was undoubtedly one of the most lethal strikers in the world.
Though he only had seven appearances in his short tenure, his final match would be one he wouldn't forget as Arsenal went up against Sunderland in league play.
With a 1-1 draw on the horizon with just stoppage time left, Henry buried a volley in the bottom right corner of the net on his only scoring chance of the day. The game-winner would be a thrilling conclusion to a wonderful Arsenal career for Henry, who left the club with 228 career goals, the most in its storied history. Not many players get the opportunity to ride off into the sunset with the club where they were at their best, but Henry can consider himself particularly lucky as he closed the final chapter of his storybook ending with Arsenal.
Samuel Eto'o Single-Handedly Destroys Manchester United at 33 Years Old (2014)
Samuel Eto'o has made a ton of stops in his illustrious career, and rarely did it ever look like the game was catching up to him as he got older. Sure, he was a significantly better player at Barcelona than he was at Anzhi Makhachkala, but he was always a threat to make an impact even when he wasn't the elite goal-scorer that he once was.
His brief stint in Chelsea is evidence of that. In 35 appearances with the Blues, Eto'o left quite the impression, scoring nine goals in league play and 12 in total. You could argue his shining old-age moment at Chelsea was his Champions League score against Galatasaray, a great finish in its own right, but I don't think anything he's done past his Inter Milan days compares to his incredible hat trick against Manchester United in January 2014.
The 3-1 victory over their hated rivals was 100% because of Eto'o's masterclass performance that started with arguably one of the best goals of his career as he cut into the right corner of the 18-yard box and curled in a left-corner finish in the 17th minute. His second goal was the result of a nice cross into the middle of the box from Gary Cahill that Eto'o cooly finished right before half to make it 2-0. He'd find the back of the net for a third time just five minutes into the second half after he took home an easy rebound off a corner kick.
Watching this performance alone turned back the clocks and brought back memories of the player regarded as one of the most dangerous strikers to ever play the game. Eto'o would continue to play some strong football up until he retired last year, but his performance against United was perhaps one of the best from an aging superstar that the sport has ever seen.
Didier Drogba's Perfect Hat Trick In His MLS Starting Debut (2015)
Another world class striker who only just recently hung up his boots for good, Didier Drogba was a force to be reckoned with. Maybe one of the strongest forwards in his prime, Drogba managed to remain effective as he got older due to his ability to win the ball in the air as well as his brilliant finishing off his right foot.
At 37 years old, Drogba took his talents to MLS by joining the Montreal Impact. In his two seasons there, Drogba was still a solid goal scorer, but his best performance in the league came in his first MLS start against the Chicago Fire.
Drogba gave fans a perfect hat trick in his start, the first ever debut hat trick in MLS history, by hammering home goals with both feet as well as a header off his own rebound. It was a vintage performance from the Ivorian striker and one of the best performances in MLS history.
Miroslav Klose Becomes the Top Goal Scorer In World Cup History (2014)
At 36 years old, Miroslav Klose agreed that the 2014 World Cup would be his last regardless of the outcome, which happened to end up being about as perfect as it gets. Not only did he win the only World Cup in his career, but he ended up breaking away from Brazilian striker Ronaldo as the greatest scorer in World Cup history with 16 goals in 24 contests across four World Cups. (He'd eventually get surpassed by Marta in 2019.)
While the 2014 cup was far from his best run in the tournament, he certainly made an impact, scoring two goals as well as starting in the final against Argentina. His record 16th goal would be one to remember from the striker though, as he scored the second of what would end up being seven goals in the infamous 7-1 blowout over Brazil in the semifinals. It was a classically smooth finish from Klose, who took in his own rebound and buried the second try to make it 2-0 early.
With the two goals, Klose became the third player in history to score in four different World Cups. I think his final one might just end up being his favorite though.
What is your favorite turn-back-the-clock performance of all time? Let us know in the comments below.