With an ownership befitting a glitzy city full of entertainers, City of Angels FC becomes the latest club to join the Los Angeles football landscape.
PJ Harrison and Joe Sumner, the illustrious co-owners of the recently minted City of Angels Football Club, celebrated the official launch of their team, which is set to compete in the National Premier Soccer League (NPSL), a division 4 league. Both come from creative backgrounds with Harrison a creative director and branding consultant, and Sumner a singer-songwriter and bassist for the rock band Fiction Plane and tech entrepreneur. We sat down with Harrison to get his thoughts on the upcoming challenges and highlights of their newfound club.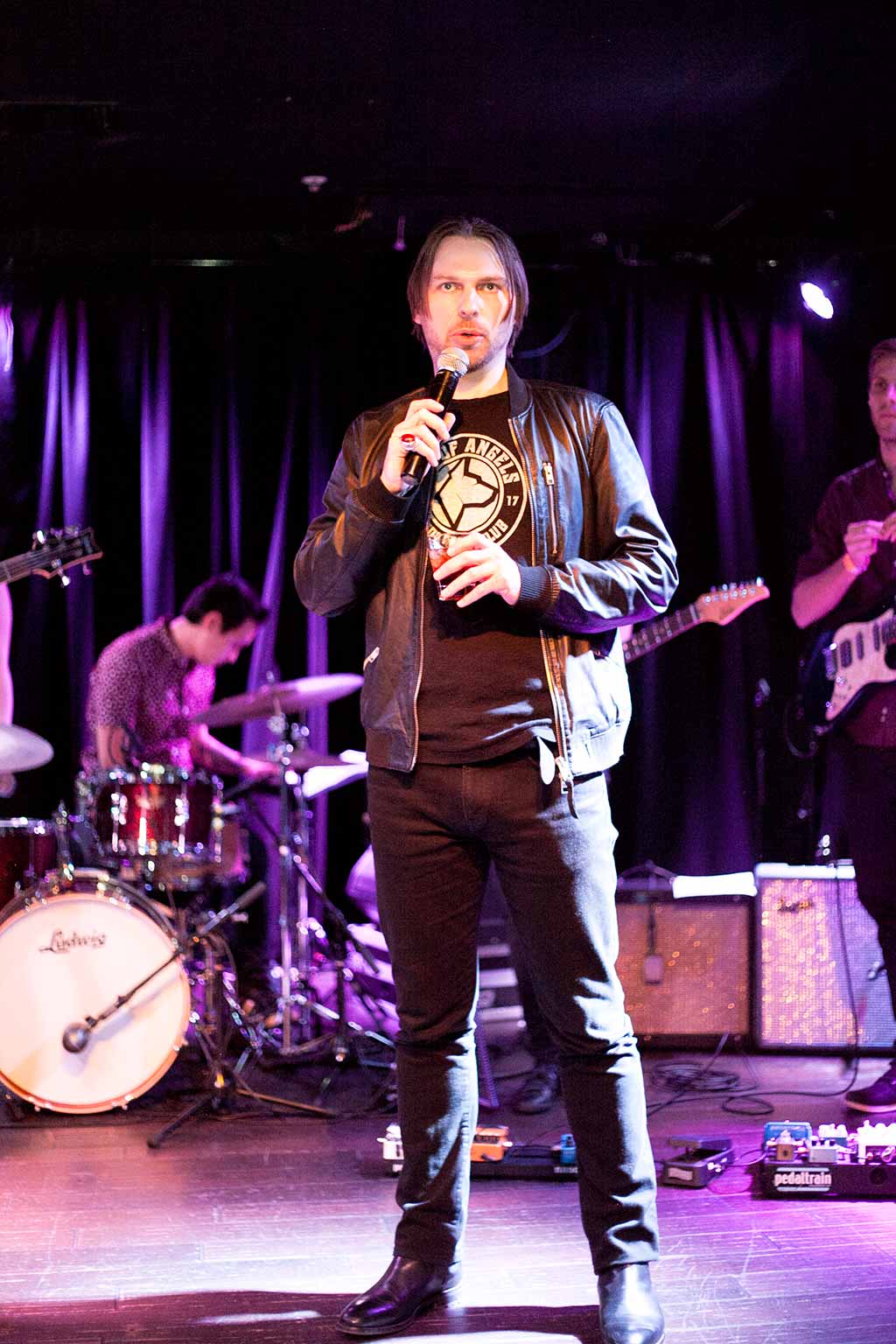 Urban Pitch: What has been the most difficult part in starting up a new football club?
PJ Harrison: We've had a lot of difficulties with the smaller details and the bigger areas have been more simple to take on than we thought they might be. Just broadly speaking I think the hardest part is committing to making it happen. Once you do that it takes on its own momentum.
How do you feel about Los Angeles having two MLS teams in additional to other lower-level clubs? How do you hope to differentiate yourself from a "crowded market" if you will?
Having two MLS clubs and various other teams in the L.A. area is great for football. It encourages young players and reaches different communities. America has to get over the idea that each city should have one team. The rest of world football has cities of 800,000 with two or three top tier clubs who all sell out games. Rivalries are great for football and so is distinct choices and club identities.
I think America is primed for street football because youth football has priced so many people out of the market.
London has a smaller population than L.A. and supports five Premier League clubs and maybe another 15 or so pro teams in the English football leagues in addition to numerous non-league teams. L.A. can sustain loads of clubs.
The job for us is to communicate our distinct club identity to the city and it'll resonate with some of the people. Other clubs will resonate with other people. Football support is about identifying with something bigger.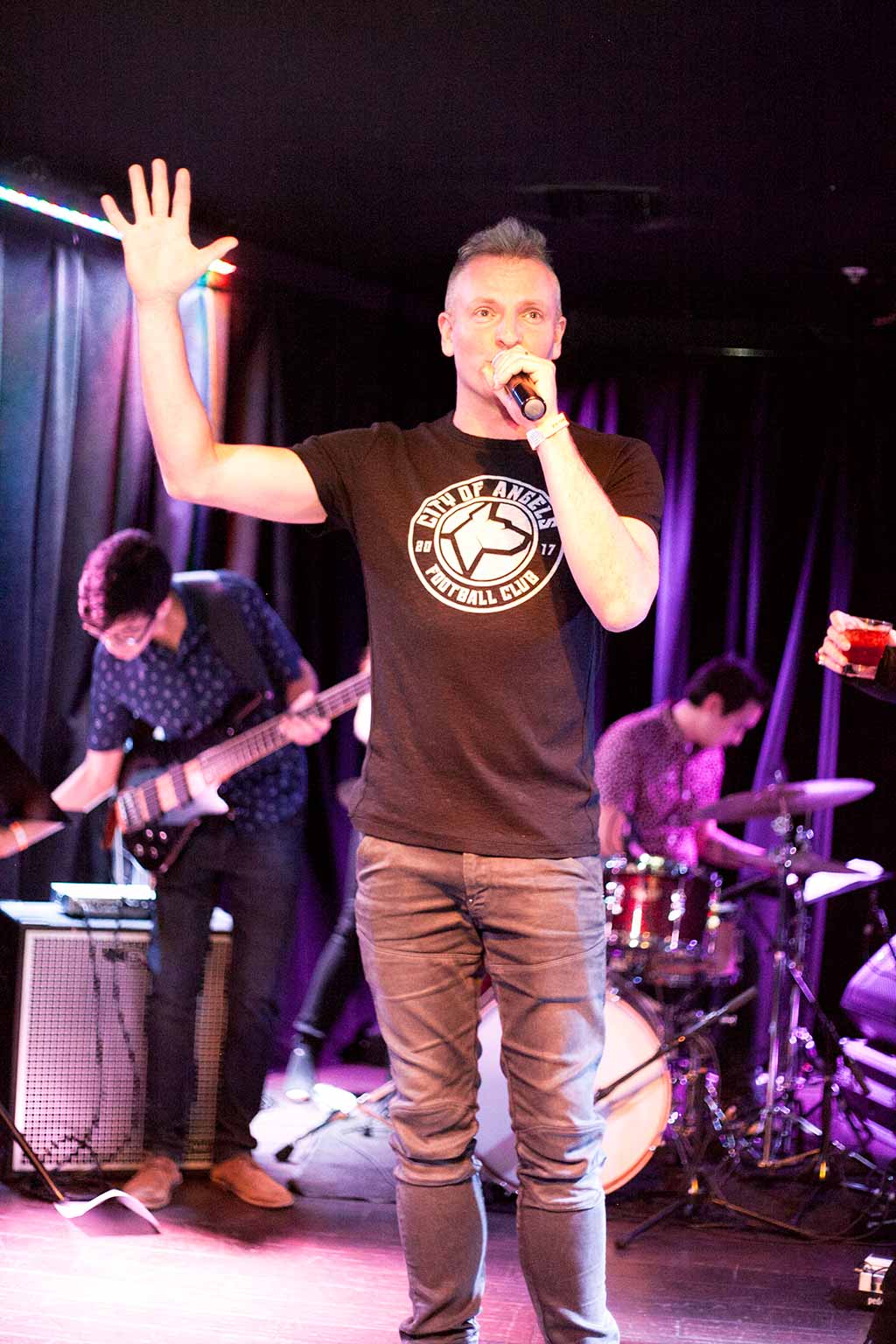 What are your thoughts on the growth of street soccer in the U.S.? Do you think it can help those with higher aspirations?
Yes! This is a great thing. It's how everybody of my age learned to play in England. We would go out on the streets of council estates (social housing) after school and play until it was too dark to see the ball. They say Wayne Rooney is the last of the street footballers which is sad. The story was, as a 16 year old he'd finish training with Everton or even playing a Premier League game and then go home to Croxteth and play with his mates on the street.
For various social reasons street football is declining. Parents are scared for their children's safety and the rise of the internet has diminished it. You can see it missing from the modern player, which is why players like Alexis Sanchez stand out so much. He's a street player all day.
I think America is primed for street football because youth football has priced so many people out of the market. $180 per month to play football is a national scandal. The barriers to entry for football are so low. It's you and something resembling a ball and that makes it the world's great social vehicle. To then create an artificial barrier and exclude so many people doesn't make any sense to me. So it's no wonder people are looking for a less expensive way to play. I think street football is the purest expression of the game and a young player will benefit way more because they'll touch the ball many, many times more. They'll have to learn to control and protect the ball in tight spaces and they'll have to play against bigger kids and learn how to work around it.
What can we expect from City of Angels FC in 2017?
In 2017 you'll see us creating partnerships and building with the local community. That may sound like a short answer but there are so many facets to it that it requires a full year and needs servicing forever after that.
Any final words you'd like to share?
You can expect to see me in a City of Angels FC shirt down at UrbanFutsal LA.
Check out our exclusive podcast where Harrison discusses his background in creative and club details in depth. Follow him on Instagram.
Photography by Natalie Saito for Urban Pitch.