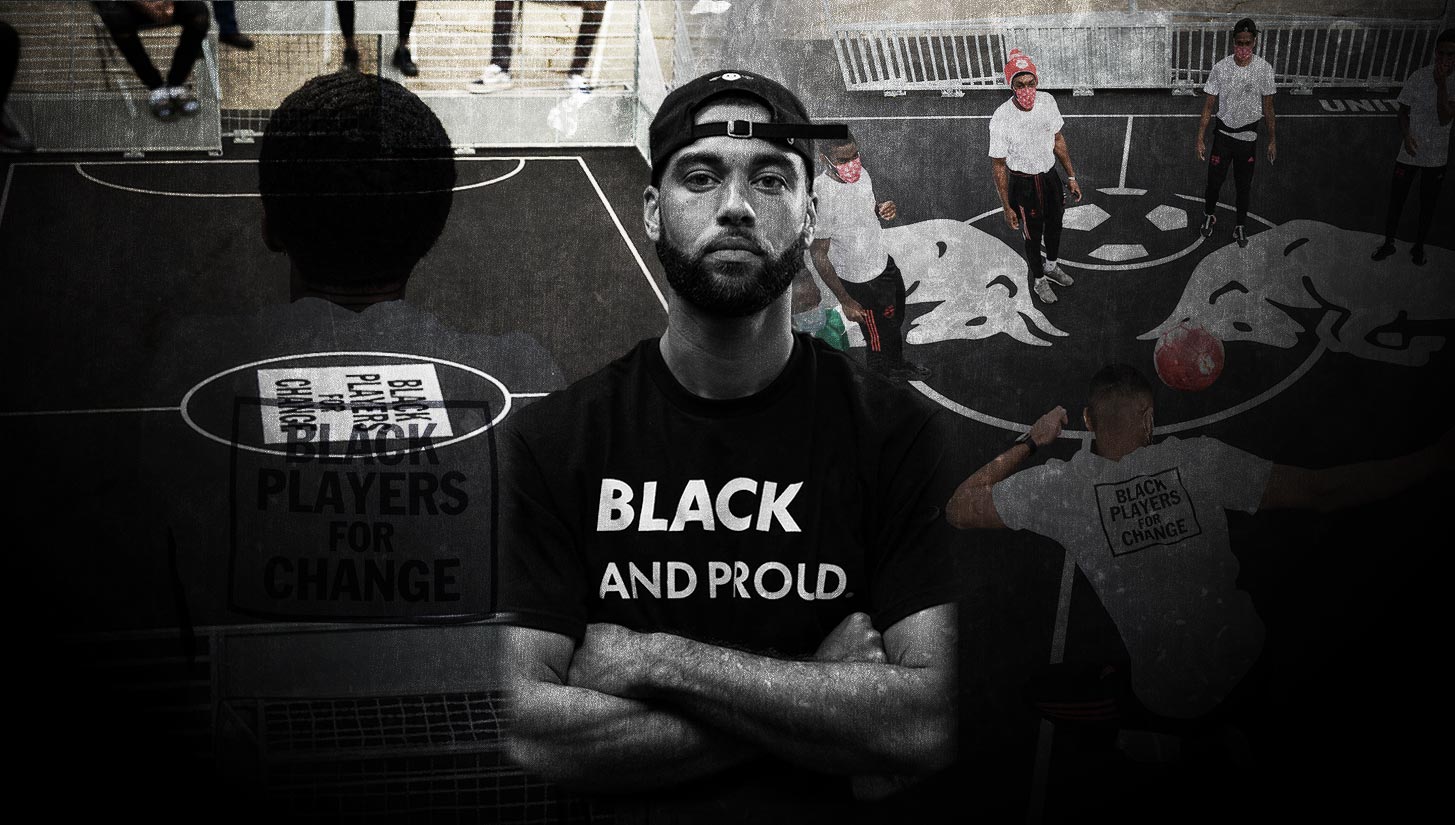 The MLS season ended last month, but that doesn't mean the work stops for Earl Edwards Jr. and the MLS Black Players for Change group. We caught up with the co-founder and executive board member to discuss what the BPC has been up to and what they have planned in the near future. 
The MLS Black Players for Change group rose to prominence at the MLS Is Back tournament in Orlando last summer, providing one of the strongest initial responses in professional sports to George Floyd's death and the ongoing issues of police brutality and systemic racism. Since then the BPC's focus has been on solidifying and expanding their platform, something they've been working at with MLS and other organizations.
We recently re-connected with BPC co-founder and executive board member Earl Edwards Jr. to learn what the group's been up to and explore what they have in store for 2021.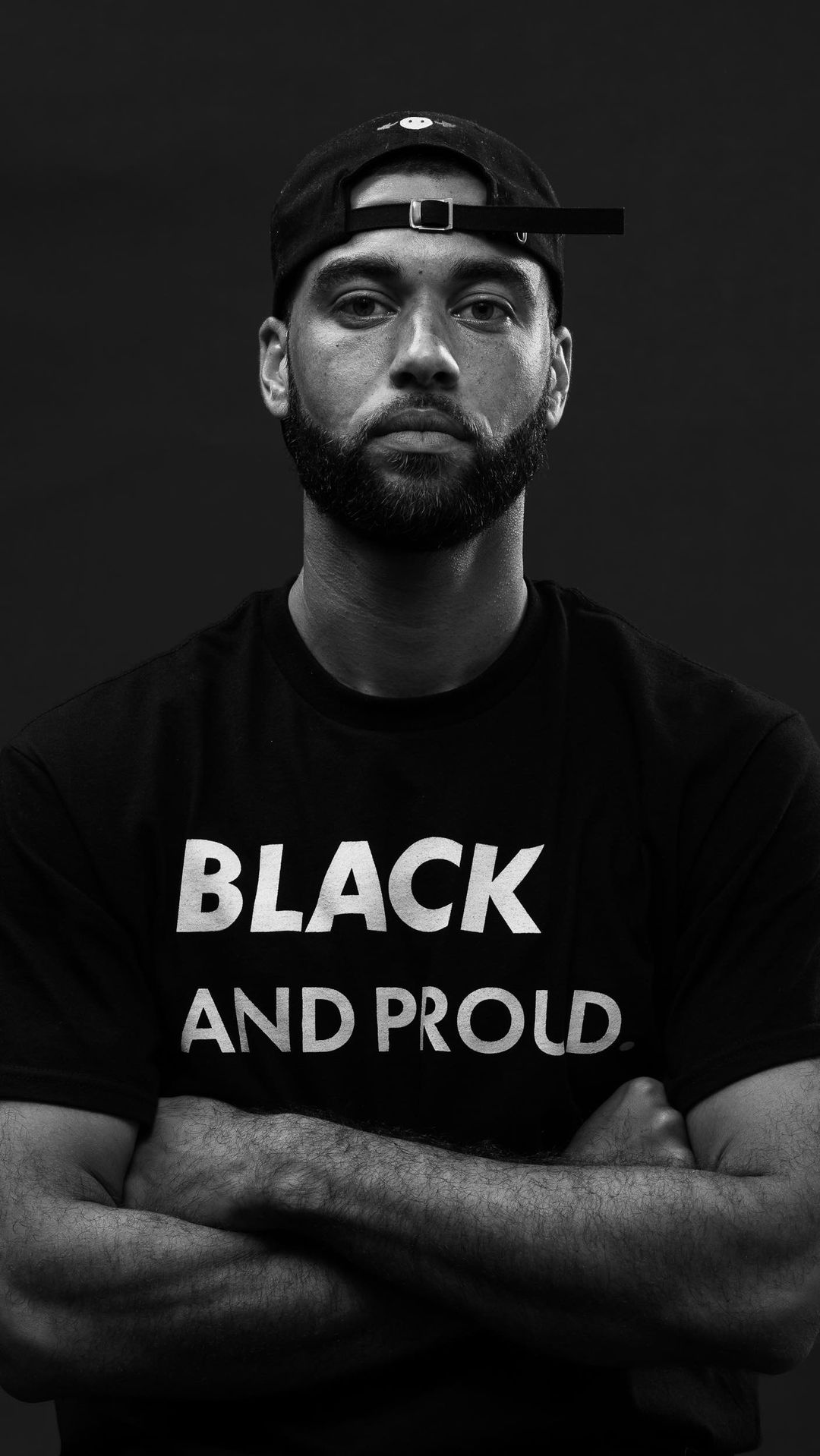 Urban Pitch: How have you been personally since we last spoke? I know you just recently signed with the New England Revolution in free agency. 
Earl Edwards Jr.: I've been good, I've been doing great. Obviously, season didn't pan out the way we wanted it to. Just missed the playoffs, and then became a free agent at the end of the season. And yeah, excited to be going over to New England, an up-and-coming club. I think Bruce [Arena] has done a lot of great things there. They've got the new training facility. They're obviously really talented, and made a nice little run this postseason, so I'm definitely looking forward to getting over there.
Forgive me for being ignorant but I'm not entirely sure how MLS free agency works — why make that move and what are you looking forward to with the Revs?
Funny enough, even agents, players, MLSPA, there's a lot of misunderstanding with how free agency works. It's very convoluted. (Laughs.) But, I made the move. So, Bruce [Arena] actually reached out to my agent as soon as he saw I was available. We have some history — I played for Kenny Arena, his son, at UCLA.
He had been following me since I was in residency when I came out of high school before I went to UCLA — I got to do a full pre-season with the Galaxy while he was still there. And then they were going to draft me when I came out of college, but I was selected just before their pick. Obviously Bruce went away and was doing national team stuff. And I think we've finally found an opportunity to work together, and it's something we've been trying to do for a long time. So, I'm looking forward to working with the staff that's known me for a while. Richie Williams is there, who was our Loudoun [United] coach last year, and I got to play under him. So, yeah, just some familiarity with the staff and a staff that believes in me, so I'm looking forward to getting over there.
When we last spoke in September, you mentioned BPC had several partnerships and a meeting with MLS Commissioner Don Garber and the MLS Board lined up. How did that meeting go?
That meeting was great. It was extremely productive. We had pretty much every owner, or an owner from each team show up and participate and everyone was very hands on and spoke up and seemed committed to the cause. It was pretty much just an introductory meeting in terms of stating that we're all committed, and we're going to do something here moving forward. And then coming from that, the league put out four initiatives they want to implement in our local markets as well as across the league. So, I'd say it was very productive.
And then from there, the BPC was able to establish bi-weekly meetings with Don Garber himself where we get to make sure we're staying on track, we're staying up to date on what the league is doing, where we're at in terms of implementing those four initiatives. The latest with that is we're in the process of establishing a committee that will be integrated into the league that will consist of a number of GMs, coaches, owners, and players from the BPC. I think in total the committee will be 12 people, it's what we last discussed. But that process is going to take some time. It's moving somewhat slowly, but to be working with such a large group and to be managing something that's league-wide and within our local markets to make sure we get that committee established and set up correctly is obviously step one and very important to the whole process. So, it's taking a little time, but I think everyone's doing their due diligence to make sure we get it right.
Can you go into those four initiatives? 
The first initiative is civic engagement. So, MLS will use league resources to address issues of public concern among marginalized communities. Areas of focus will include the recently created MLS Unites to Vote initiative, along with other programs that encourage community participation in civic activities. So, that's one.
Then there's the soccer upward mobility initiative. I can kind of summarize that one as more about marginalized groups of players. So, Black and brown players being able to come out of the league and get coaching jobs, GM jobs, president jobs, technical director, and other jobs within the league as we finish playing. The upward mobility is something we feel has been denied to the Black and brown players, so that's the focus.
Next is the youth and grassroots community initiative. This one says MLS will use league resources to close the representation gap across the broad spectrum of the sport in North America, with the goal of increasing participation and opportunity for members of underserved communities. This initiative will include collaborating with MLS Next to increase our representation among players, coaches, and referees. It's an interesting initiative because our mini pitches are doing just that in terms of bringing the game to lower income areas and providing access. I think that's a big part of what that initiative is put in place for, and something the BPC has started to execute on our own, in our own partnership. But it'll be good to have the backing of MLS and whatever resources they have to expand on that.
There's one more, the supplier diversity program. I think that's more just about each stadium using local, black owned business as vendors in their stadiums. Just looking to create more partnerships that way.
We stand because we have to.

Use your voice with the @theNBPA and @BPCMLS and get out and vote.

There will be change ➡️ https://t.co/VlO9tcuJcA

✊🏻✊🏼✊🏽✊🏾✊🏿 pic.twitter.com/5Mw0up2HUt

— NBPA (@TheNBPA) October 9, 2020
In terms of partnerships, I saw you guys collaborated with the NBA Players Association to put out a video to get out the vote before the election, as well as address systematic racism and police brutality. Can you talk about how that came together?
Yeah, so Justin Morrow and Jeremy Ebobisse took lead on that. Then I know Quincy Amarikwa and his wife Sirena Amarikwa, who's our PR manager, became involved toward the end to solidify everything. Those two were a big part of it. But that partnership, it was good. They've obviously seen what we've done. We've seen what the league in terms of the NBA, what they've brought to the table. I think that league is very much so trendsetters and frontrunners when it comes to leading the charge and being pioneers — actually following the WNBA.
But, yeah, so we wanted to make sure we were doing whatever we could to partner with them and work with them. And coming into such an important election year, to be able to work directly with their PA and players like Chris Paul and Russell Westbrook and be able to come together and use our voices and platforms to raise awareness, to get people registered within and outside of our leagues was a major goal for both leagues. And we're happy we were able to play a part in getting people out to vote.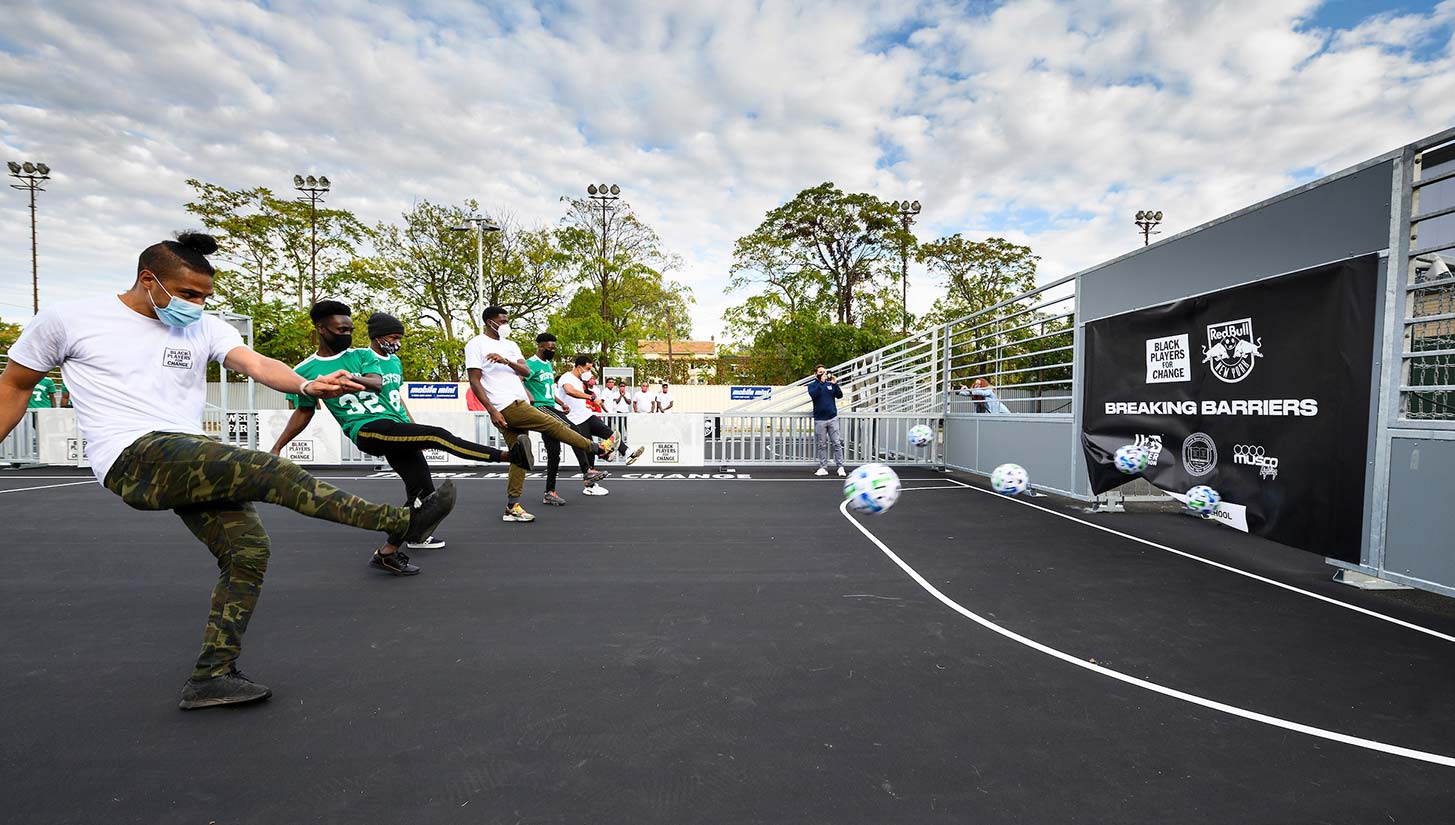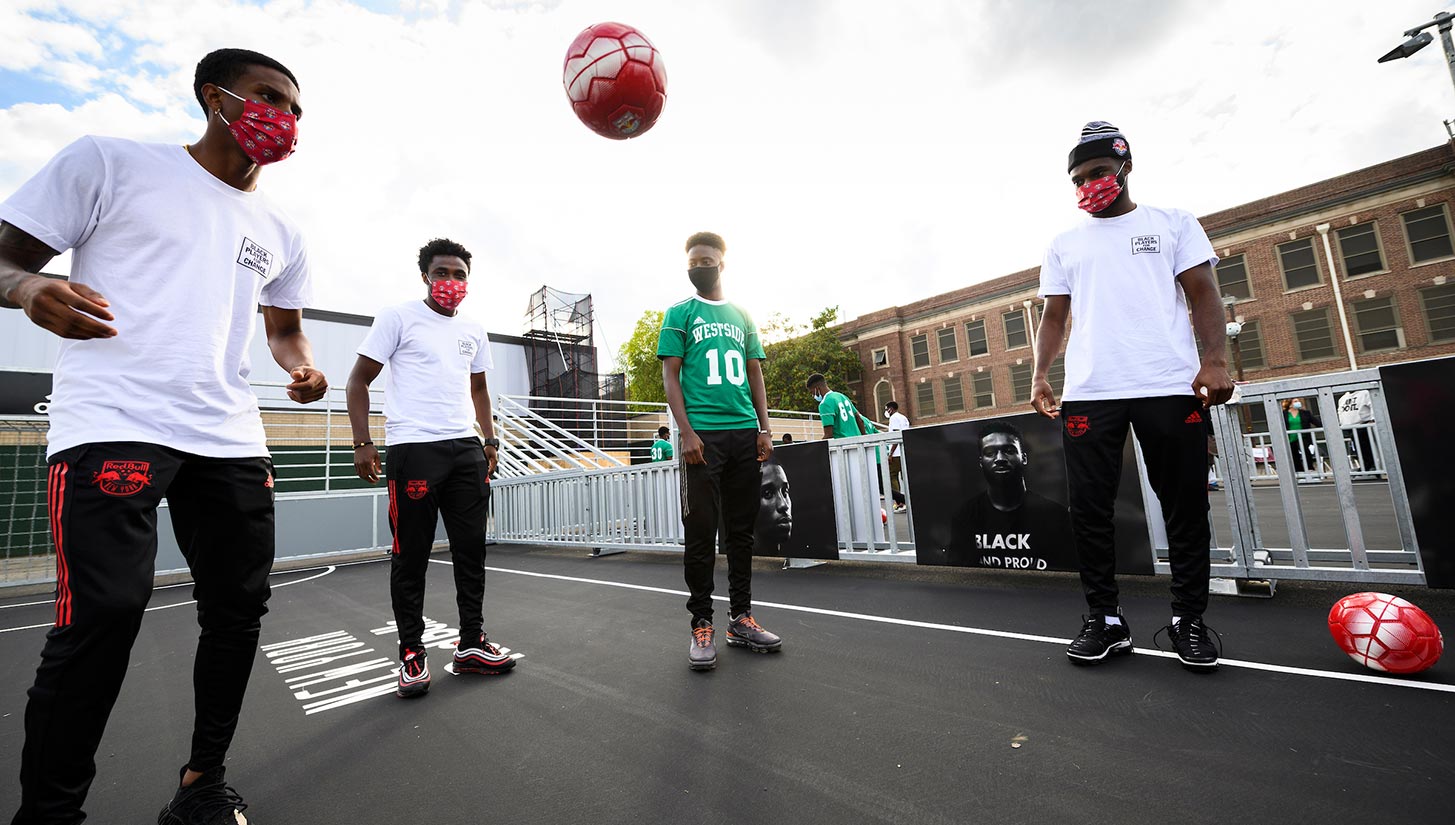 The BPC recently won the MLS Works Humanitarian of the Year award for all its work in 2020. What's been your favorite thing you guys have done so far and why?
I would say our partnership with the U.S. Soccer Foundation establishing those mini pitches in lower income areas. I wasn't able to go to our very first mini pitch that opened in Newark, New Jersey. Sean Johnson was there, Justin Morrow, Quincy Amarikwa, those guys were there for that grand opening. And to see kids playing on the court, the logo on the court, was really fulfilling for us as an organization.
One, to see our logo out there is cool. But even more importantly, to see the kids in the area — a very low-income area — a rough area that doesn't have access to the sport as much as other areas. And as that is our goal with planning those mini pitches, it was really cool to see it come to fruition. And I know in January we're going to have two open up in Southern California, one in San Diego, one in Hawthorne. I plan on being at both of those openings, and I'd say that's definitely the most fulfilling thing that I've seen, just to see that direct impact it has on the youth in minority communities.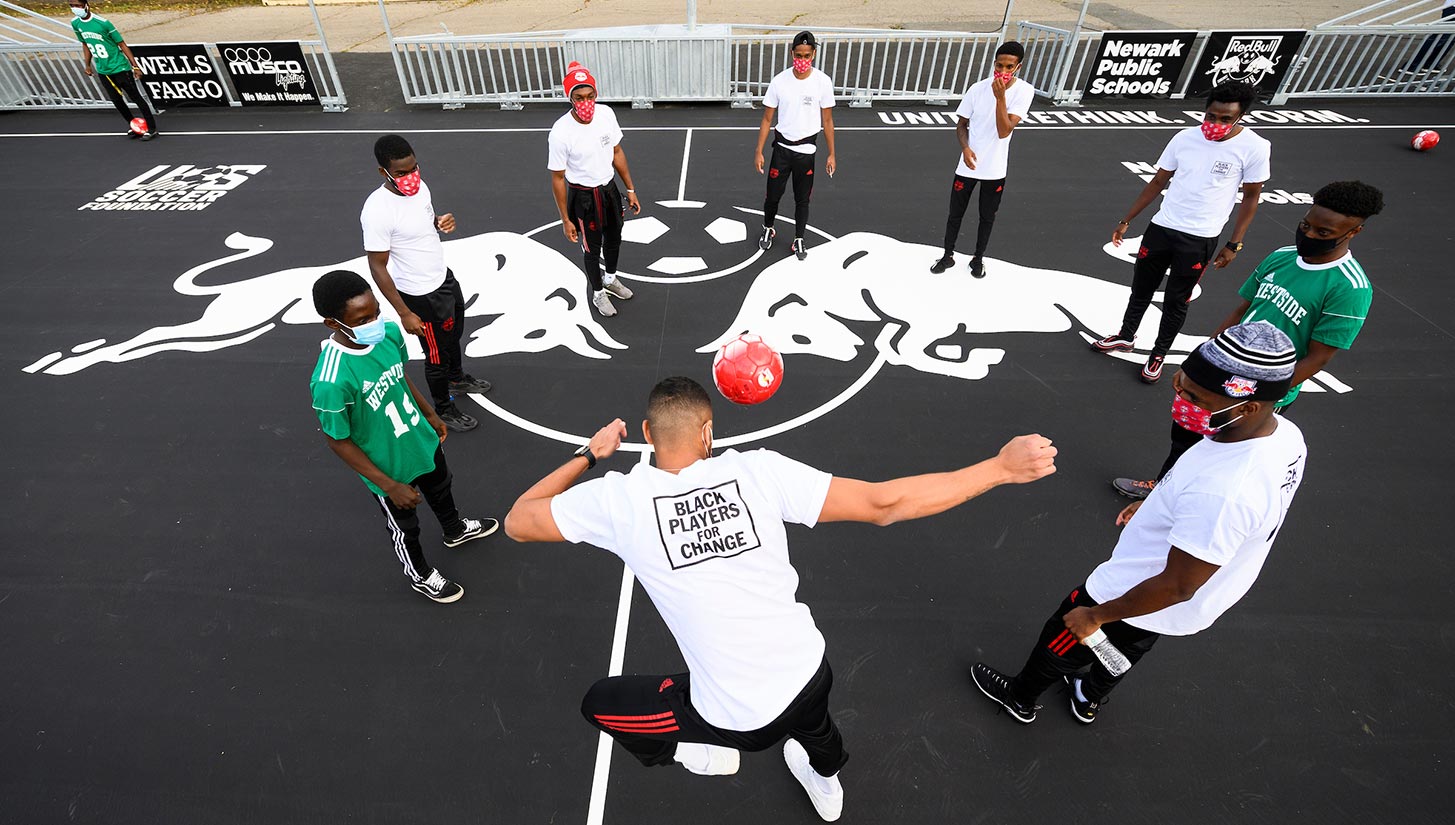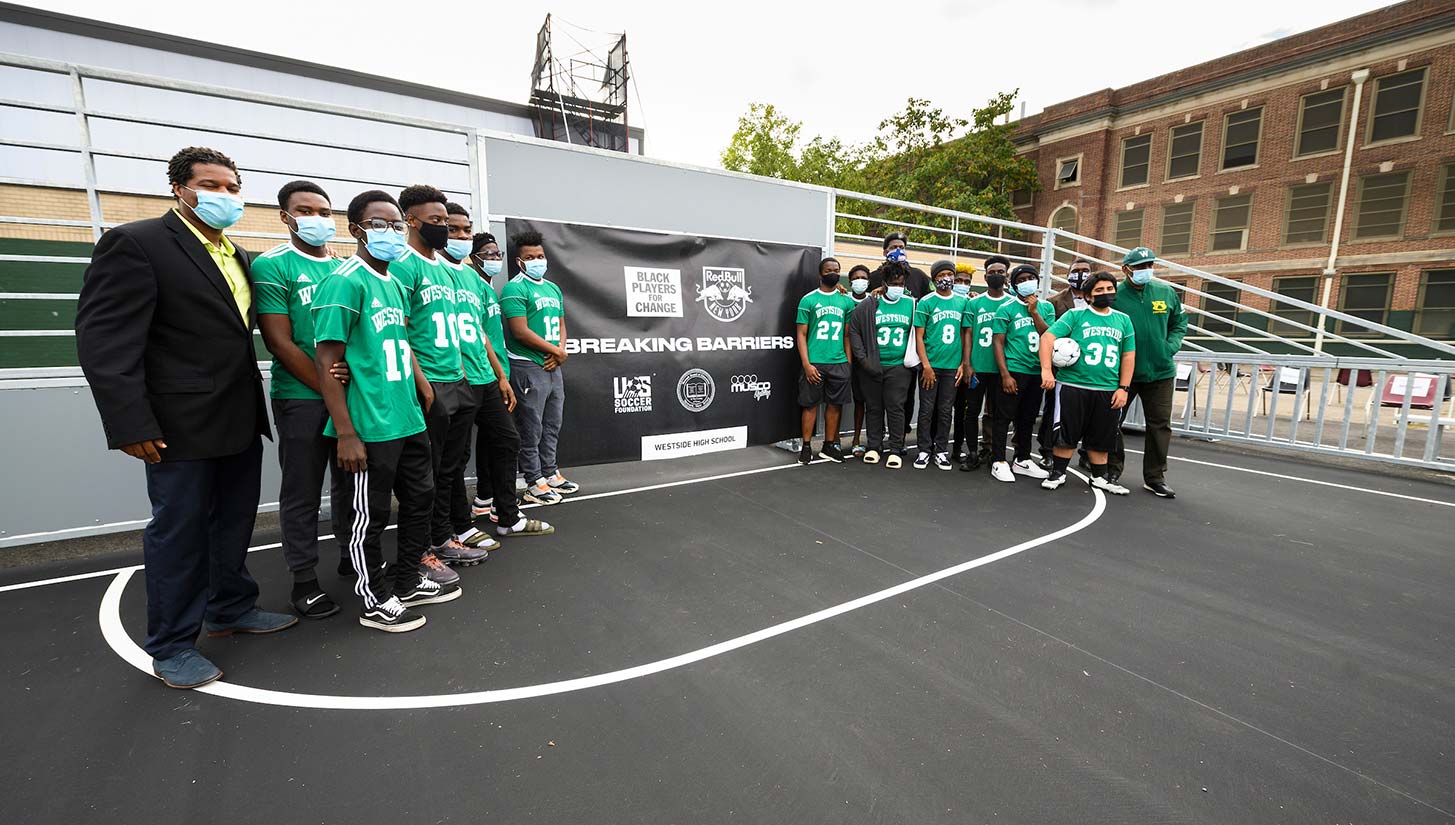 Speaking of the mini pitches, they're aimed at breaking down systemic barriers that have kept children of color from playing soccer. Can you talk about those aforementioned barriers and why it's so important to break them down?
In our country the pay-to-play system has really benefitted those that can afford to play. And that limitation of access to those lower-income areas is something that from the bottom up we're trying to affect change in. And putting those mini pitches in place allows them to go enjoy the game and play. And then on the back side, we're going to do our part to work with U.S. Soccer, MLS, and other organizations that have the influence to change the pay-to-play system so minority children do have more access to the game and can maybe one day fulfill their dreams of being a professional athlete in the soccer world. I think so often in lower-income areas, they have access to other sports because it's more affordable, so to break down those barriers is a big goal of ours.
I saw the other day your old club D.C. United just hired Danita Johnson as their president of business operations, a move which came after the BPC's push for increased diversity in the league and sport overall. How significant is it to have a Black woman in such an important leadership and management position?
Yeah, I think it speaks volumes. I think it's really important that we start to see representation in those higher up roles. So, to see her hired I'd like to think that the role that myself, Bill Hamid, and the other Black players on D.C. United — the role that we played in establishing the BPC and fighting for social justice I think very much so had an influence on that hire and D.C. United as an organization as a whole. And it's really cool and rewarding to see the work that we've done have an effect on the front office and lead to such a phenomenal hire. I'm really excited to see that D.C. United was willing to continue to be a trendsetting club. Not only is she African-American, but to be hired as a woman as well is an amazing, amazing accomplishment, and a first in our league. So, hopefully there's going to be many more to follow.
You went into it a little bit when we were talking about the four initiatives to come out of that meeting, but what's the plan to increase representation in those higher up front office positions? Can you divulge a few details yet? 
That's a great question, and one that I hope I can have more details on in the near future. But as we establish that committee, I'll have more answers in regards to how we're going to actually execute on that. What I can say though is in the last two weeks we officially partnered with the SCORE organization, which is Black ex-MLS players. So, members of that organization — Gooch Onyewu's part of that, Cobi Jones is part of that, Evan Whitfield, Tony Sanneh. There's some really influential Black ex-players that are part of that group that have been looking to impact change that will most likely directly affect them and also me as a current player as I eventually at some point enter retirement.
But that organization has very much so been focused on upward mobility and players having access to different jobs as they exit the league. And we also officially announced we're partnered with the MLSPA as well, so it was kind of a trio press release if you will.
But yeah, to have those alumni of our league working with us is obviously going to provide a perspective we don't have now but will soon in terms of being ex-players that are looking to break into the league in terms of getting those coaching jobs, or general manager, or president, whatever it may be. But those guys being in the position to step into those roles will have a tremendous impact on how we put the initiative together.
What's next on the horizon for the BPC in 2021 that you can at least talk about publicly? 
Yeah, I would say just again mentioning in January we have those two mini pitches opening up. Getting the committee formed. Working with the league in getting that committee formed in terms of then trying to execute on the initiatives. It's unfortunately a lot of unknown right now in this following month until we get that committee up and running.
I would say the other part with the mini pitches — and this will be public knowledge sooner than later — but the NWSL has put together a group as well called the Black Women's Players Collective. It's a similar group to ours and we've been in deep discussions with them. We're looking to officially partner with them in some capacity here sooner than later and bring them in on our deal with the mini pitches.
So not only will the mini pitches be on behalf of Black Players for Change, but the Black Women's Players Collective as well. And partnering with them I think will similarly have the effect that the WNBA players have had in being front runners for the social justice movement as a whole. I think it makes a lot of sense for us to work alongside the players in the women's league and allow them to use their platform to amplify each other's voices and create that change for not only young boys in our country, but also for little girls to be able to see themselves in players in that league. I think that's going to be a tremendous partnership here moving forward.
Interview edited for clarity and brevity.
Follow Earl Edwards Jr. on Instagram and Twitter to stay up to date with his latest moves. For more on the Black Players for Change, check out their website and follow them on Instagram and Twitter.