The Canadian national soccer teams are doing their best to propel the sport in the country to new heights. Conversely, Canada Soccer — the Canadian federation — is doing its best to render the efforts of the national teams futile.
Soccer in Canada is very much a sport in its early stages of development.
The success of the men's and women's national teams in recent years has started to generate a feeling amongst Canadian fans that soccer, if nurtured in the correct way, may begin to challenge the cornerstones of traditional Canadian sport.
The women's national team is already at the forefront of the women's game. After conquering the Tokyo 2020 Olympics, its gaze is now firmly set upon World Cup glory next year.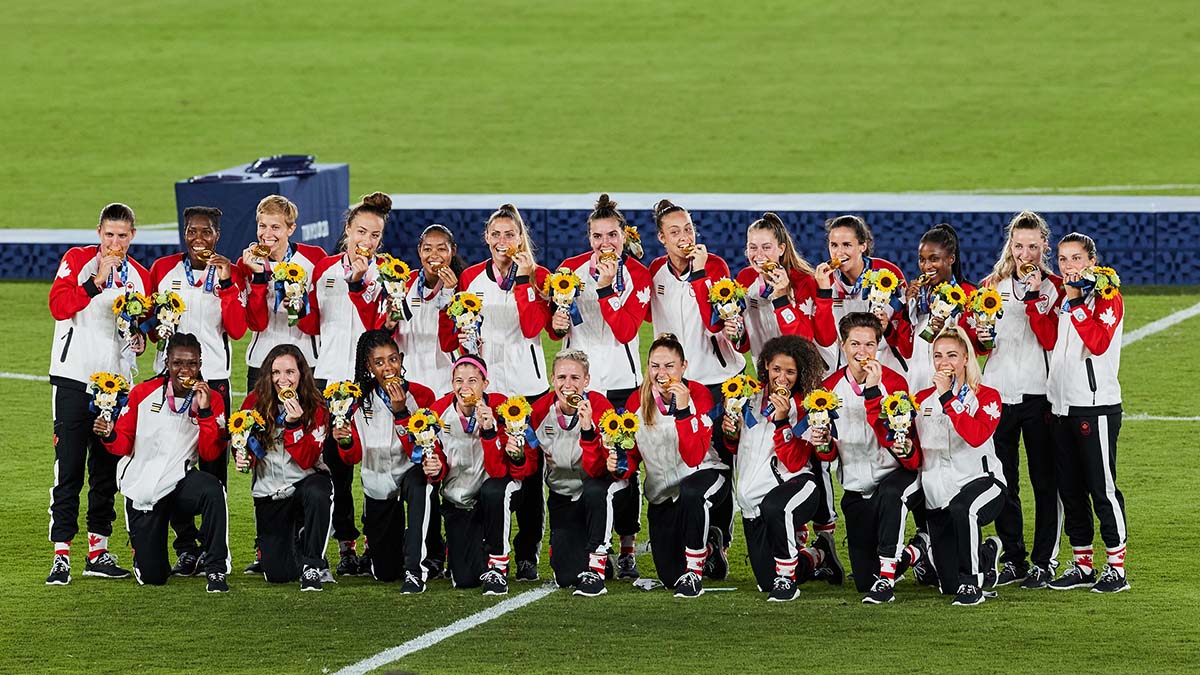 And surely now that the men's team has qualified for a World Cup for the first time since 1986, Canada Soccer should do everything in its power to foster a growing sport and keep this train rolling. For whatever reason though, the federation seems determined to kill it in its crib.
And if recent events are anything to base forecasts on, no matter the outcome of Canada's participation in Qatar, no one should be confident that Canadian soccer will be safe from the wicked and woeful influence of the powers that be.
"There seems to be a two-speed system in Canada," said Joe Callaghan, a freelance sports journalist who has extensively covered soccer for the Toronto Star. "Both national teams are at a pace and are achieving things that are unprecedented in Canadian soccer. And yet Canada Soccer, the national federation, feels like it's still back in the doldrum days."
Fumbling the Bag
There's a litany of blunders that deserve attention in the discourse surrounding Canada Soccer. The most prevalent of which relates to an eight-year deal it forged with Canada Soccer Business in 2019. The details of the deal came to fruition after the work of investigative journalist Rick Westhead in July 2022.
In an excoriating report, Westhead revealed that Canada Soccer, in a plea to develop and fund a Canadian domestic soccer league, sold the broadcasting and sponsorship rights to Canada Soccer Business for both the men's and the women's national teams in return for an annual fee which started at $3 million in 2019 and increases each year, topping out at $3.5 million in 2027. CSB also has the right to extend the deal for another 10 years, and if it chooses to do so, it will pay Canada Soccer at least $4 million per year beginning in 2028.
While $3 million might seem like a hefty amount of guaranteed money, the culprits in charge of engineering this deal clearly failed to acknowledge the sport's upward trajectory.
Callaghan points out that the deal was seen to provide a safety net for Canadian soccer, when in reality it created a ceiling that has suffocated the growth of both senior national teams. The annual payment that Canada Soccer will receive is but a modicum of what CSB has and will go on to earn from this deal.
In 2021 alone, it's been reported that the national teams have generated $18.3 million from commercial sponsorship and broadcasting rights. That's $18.3 million that won't go to Canada Soccer, but instead will land in the pockets of CSB. That $3 million annual fee now seems like a drop in the water.
"The men's team and the women's team have achieved things that should be bringing huge riches into the game, and badly needed money into Canada Soccer as an organization itself," Callaghan said.
And it's not just low-level business acumen that's on display here, there's also shades of plain and simple incompetence.
Why did the Canadian soccer federation sign this deal when the men's national team was on the rise, when the women's national team was already so close to the pinnacle of women's football, and even further, knowing that a World Cup would be hosted in Canada in 2026?
It's genuinely hard to believe.
It signed this deal at a time when the stock of Canadian soccer across the board was about to skyrocket. And now the fruits bore from the successes of the national teams will not be enjoyed by Canada Soccer, which only has itself to blame.
The players have every right to feel betrayed.
"They feel like the future of the game has been sold out," Callaghan said. "And it's hard to disagree with them."
Statement from the players of the Canadian Women's and Men's National Soccer Teams pic.twitter.com/dcbCdSJOif

— Christine Sinclair (@sincy12) July 13, 2022
Perhaps the most shocking aspect of Westhead's report and Canada Soccer's negligence, is that there were unilateral decisions being made without the proper consent of board members.
Ryan Fequet, a Canada Soccer board member at the time, is quoted in Westhead's article saying, "The board recognized this was a shit deal right from the start."
Upon requests from the board to Canada Soccer president Nick Bontis to disclose the meeting recordings in which the board's stark opposition to the deal would've been clear and damning, board members were told there were no recordings due to equipment problems.
Again, it's beggar's belief.
Qualification for Qatar reaped a $10 million reward for Canada Soccer — money which should have been split amongst the players like many other nations have done. Instead, Bontis reportedly "dropped to his knees," desperately asking for the players to lower their demands of 40% of that $10 million.
It might be hard for you to empathize with the players on this front — money to footballers doesn't possess the same value as it does for us mortals.
But you might at least expect Canada Soccer to honor the wishes of the players following Westhead's report in July when they asked for transparency, a closer look into the motivations of the individuals involved in making the deal, and consultancy over decisions concerning the national teams.
Not even these basic requests have been given their due attention.
"You're trying to decipher what's going on through silence mostly," Callaghan said. "We're less than a month out from the World Cup and we have no clarity."
One of the few announcements that the federation has made about the structure of their governance pertained to Earl Cochrane, one of the perpetrators involved in the deal with CSB, being made permanent General Secretary of Canada Soccer, which Callaghan calls "a big middle finger at the players calling for accountability, transparency, and modernity" in his own article.
A Lack of Belief — and New Kits Too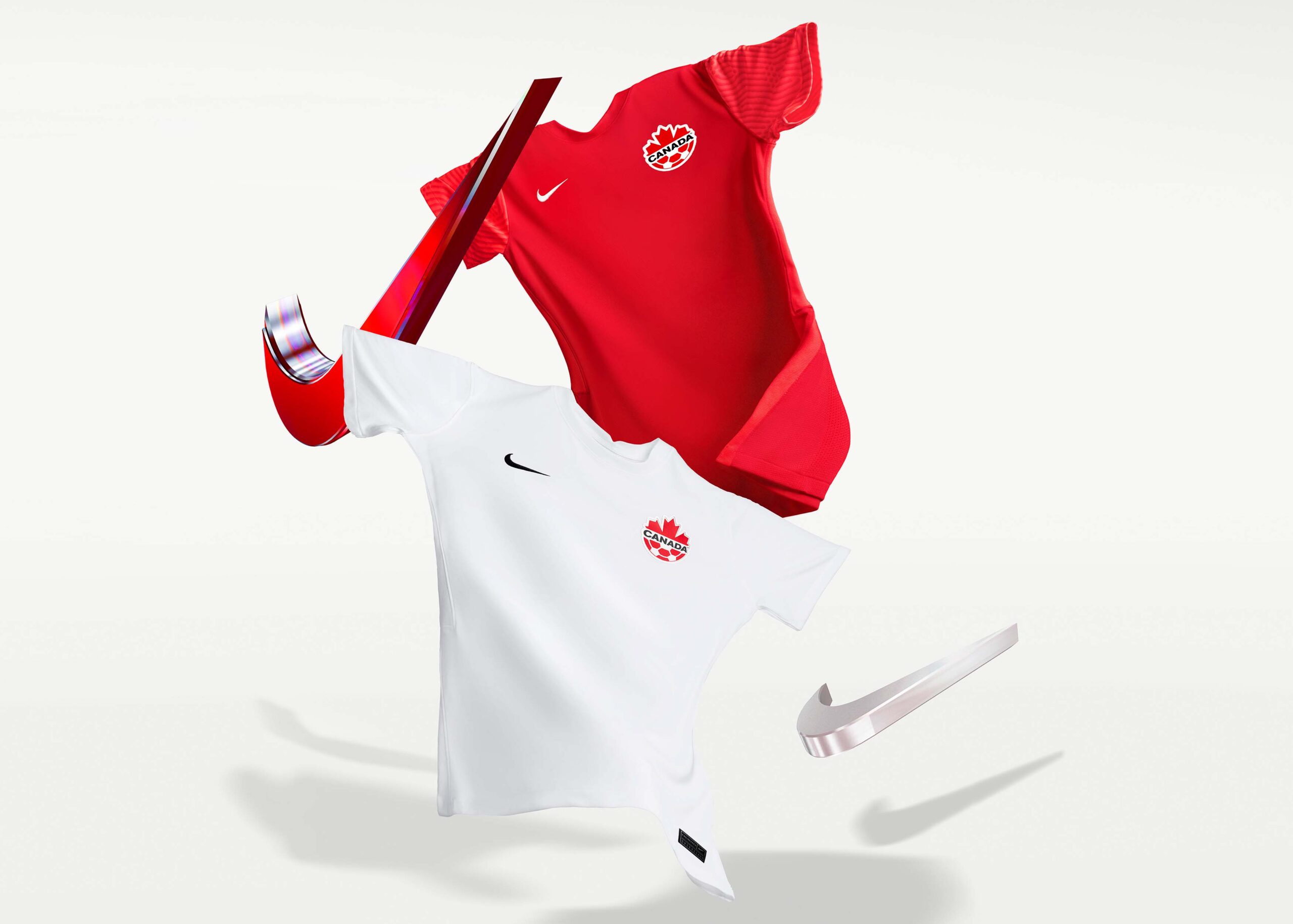 Even when it comes to something as straightforward as kits, Canada Soccer can't seem to get it right.
"There was a huge issue in November and December of last year — you could not buy a men's or a women's Canadian kit for Christmas," Callaghan said. "The women have just won a gold medal at the Olympics, the men are topping CONCACAF and could be on their way to a World Cup, and there were no jerseys to be found."
But this scarcity of kits probably won't bother Canadian fans too much anymore, because Canada Soccer won't have a brand new kit to unveil in Qatar.
Nike, who sponsors the Canadian national team, announced that Canada wouldn't have a new kit due to Canada Soccer being on a "different kit development cycle."
The players and the fans have voiced their discontent, and Cochrane in response pointed to time constraints and the men not being the "global Nike brand" that the women are as excuses.
Cochrane is right in alluding to the lengthy process that constitutes the development of a new kit, but every nation was working with the same deadlines to come up with a new design. Perhaps the fact of the matter is that no one — and especially not Canada Soccer — foresaw qualification as a genuine possibility.
"I think that just shows that no one really believed in us," said Canada defender Sam Adekugbe in an interview with The Athletic.
Canada Soccer lacks the business savvy required to capitalize on the national team's success. When it started to look likely that Canada was going to qualify for this World Cup, why wasn't there someone vehemently campaigning for a new kit? Where was the same ruthless decision making we saw when it leapt into bed with Canada Soccer Business?
Scheduling Conflicts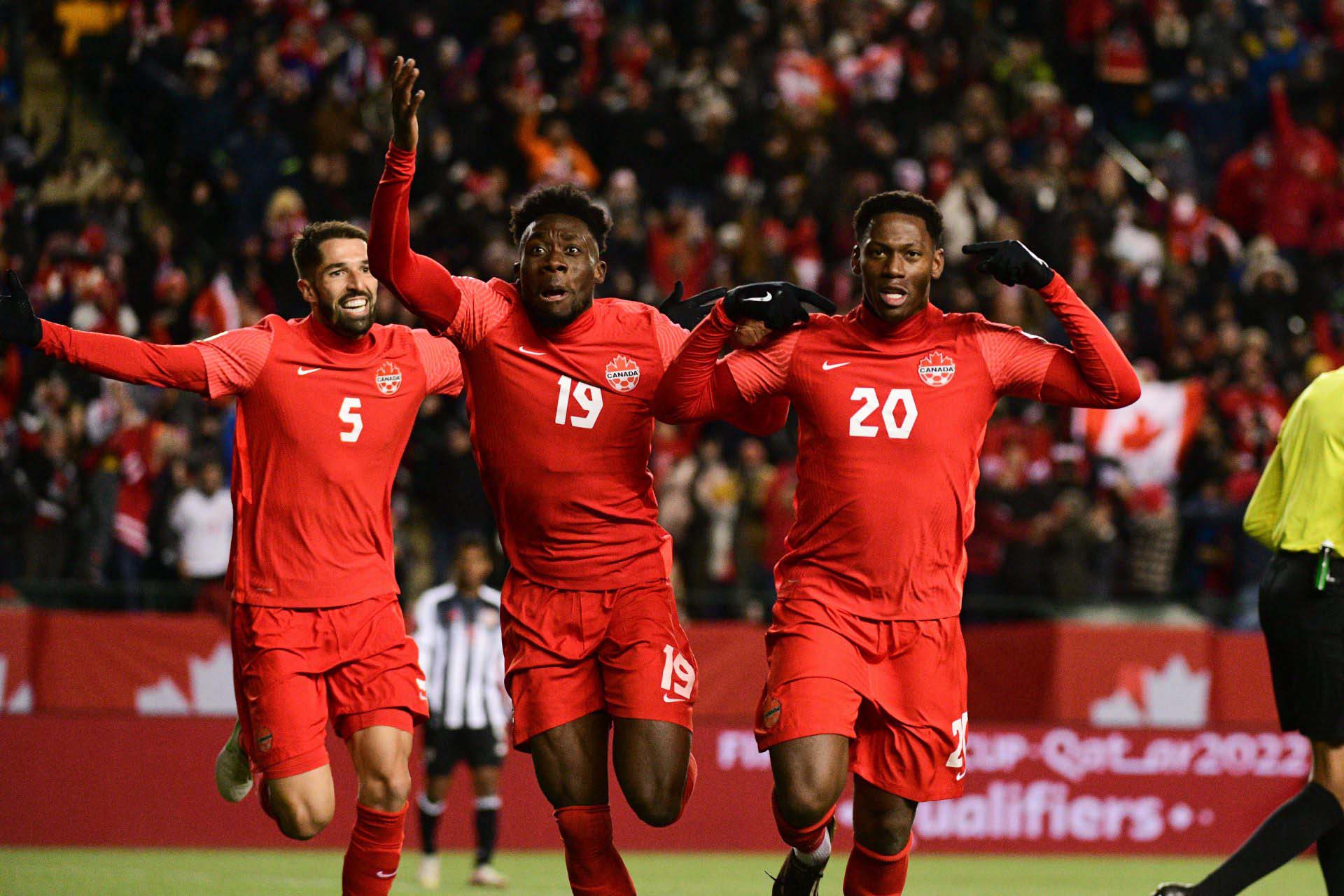 If the incompetency of this federation wasn't already clear-cut, this last blunder will certainly do the job.
After Canada's qualification for the World Cup was confirmed, Canada Soccer had the chance to organize an international friendly in the run-up to Qatar. This was a chance to play a team from outside CONCACAF that could offer a credible challenge to John Herdman's vivacious Reds.
Canada Soccer uncharacteristically rose to the task of finding worthy opposition purely in terms of footballing ability, but simultaneously demonstrated their ever-present ignorance.
The friendly it scheduled against Iran on June 5 made sense from an on-pitch perspective — Iran is one of the top-ranked teams from Asia, and has a solid squad heading into Qatar. But from a political perspective, the matchup was a disaster.
In January 2020, a Ukraine Airlines plane leaving Tehran was shot down by two missiles fired by the Islamic Revolutionary Guard Corps. Iranian officials claimed it was due to "human error" amid Iran's conflict with the United States. Of those who tragically died, 63 were Canadian nationals.
The sheer lack of awareness displayed in arranging this fixture received attention from Prime Minister Justin Trudeau, who simply said, "it wasn't a very good idea," but others were more condemning.
Canada's high commissioner to the U.K and former special advisor on Flight PS752, Ralph Goodale, tweeted that Canada Soccer's behaviour is "repugnant" and "calls into question both the competence and values of the organization." #cdnpoli

— Ashley Burke (@AshleyBurkeCBC) May 26, 2022
After rightfully cancelling the fixture, Canada Soccer chose Panama, who it had already played twice during CONCACAF qualification, as Iran's replacement. And if fans weren't already disappointed enough to be playing Panama yet again, they must've felt even more aggrieved after the game was cancelled less than an hour before kickoff.
The players made the decision not to play following a fruitless conversation with Canada Soccer over the aforementioned World Cup qualification bonus. At the time, the players were not yet aware of the details of the crippling deal Canada Soccer had with CSB, but a month later, Westhead's report illuminated the devil in those details.
One of the concrete conclusions that should be drawn from Canada Soccer's carelessness in their governance is that football is the loser.
"Canada Soccer basically mortgaged the entire future of their national teams out to someone else," Callaghan said.
The players, the fans, and anyone associated with soccer in Canada are deeply concerned with the development of the sport in this country under this organization.
In the concluding stages of our conversation, Callaghan issued a warning.
"What jumped out to me that day after the report from Rick Westhead was that it reminded me of the FA of Ireland," he said. "It reminded me of those FAs that end up almost on their knees because they have been run by people who are unilaterally making decisions.
"The hubris of people in those positions sometimes can be the downfall — not just of themselves — but of the entire framework for football in a country."