Ahead of next week's HBO premiere of the Diego Maradona documentary, creatives, athletes, and insiders made their way to New York City for a one-of-a-kind exhibit dedicated to the Argentinian legend. From live art to exclusive memorabilia, we got an inside glimpse of the Maradona Temple. 
There's been plenty of hype surrounding the upcoming HBO documentary Diego Maradona, and rightfully so. The mercurial footballer has led a stranger-than-fiction life both on and off the pitch, and is one of the most interesting sports figures of all time.
Adding to the hype was last week's Diego Maradona Temple experience in New York City's Little Italy. Curated by La Casa da D10S, the museum-like event was a shrine to Maradona's storied career, featuring archived photography, artwork, and retro kits.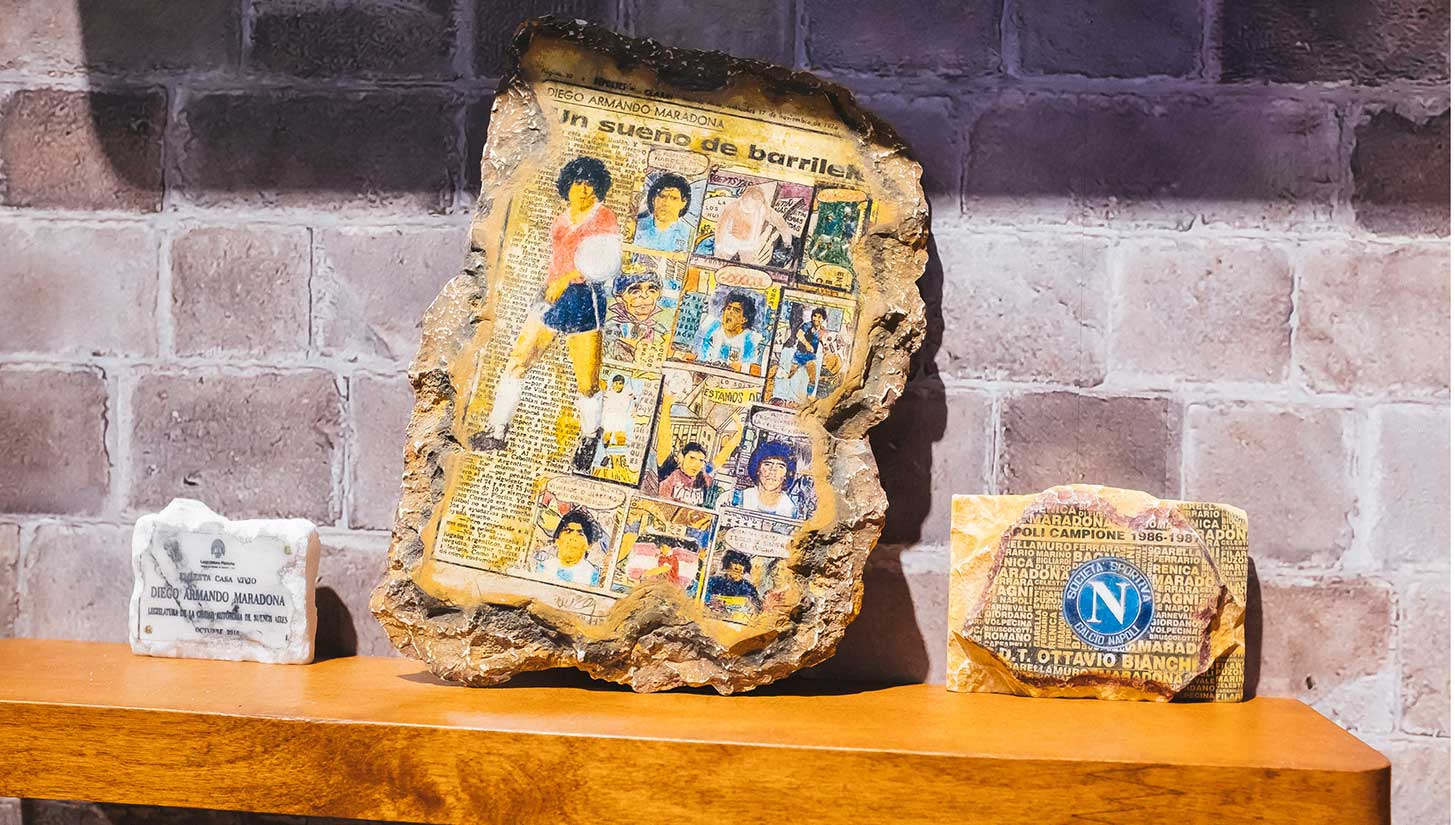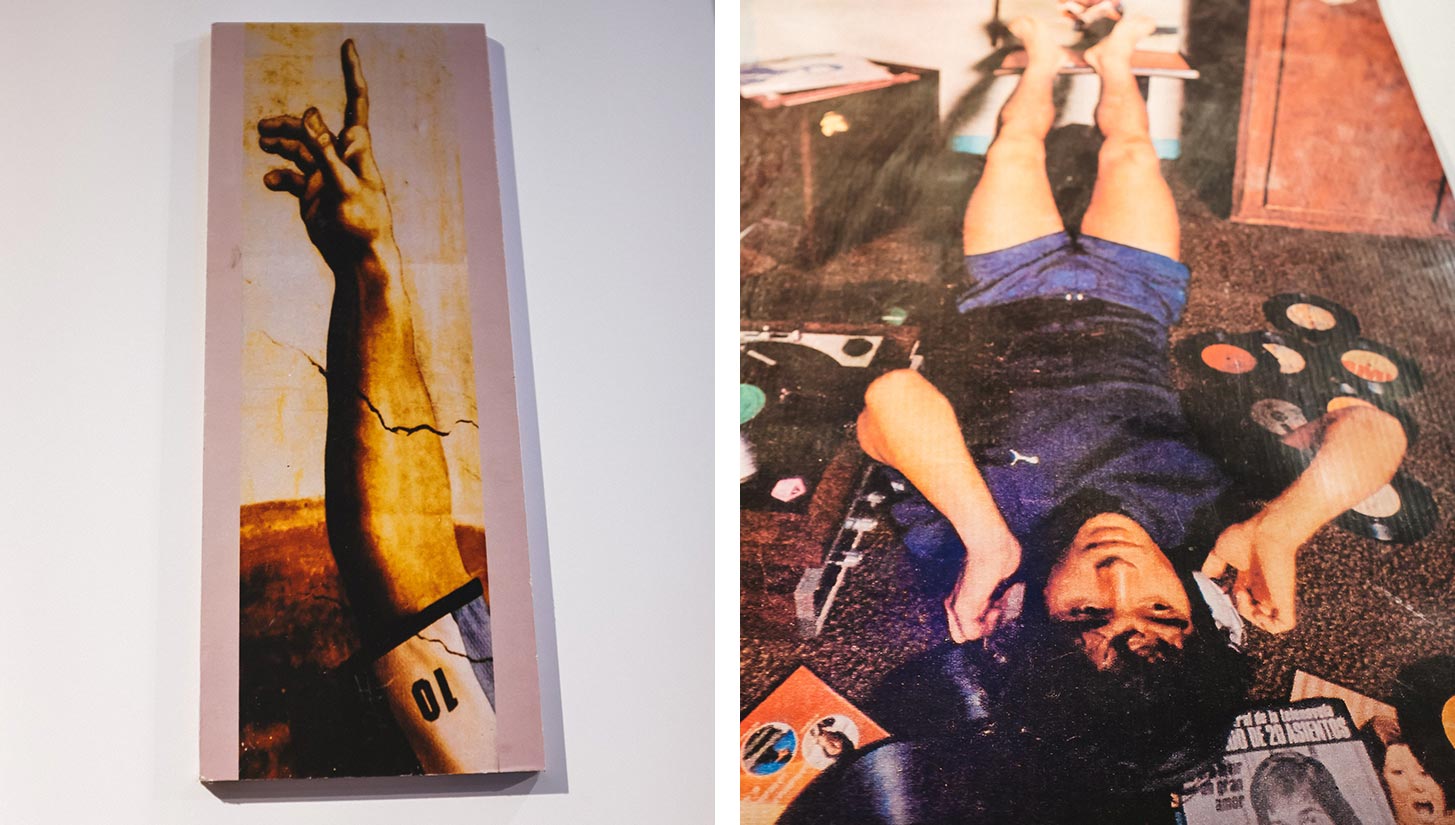 But what truly made the exhibit unique was the addition of atypical artifacts such as Maradona's first professional contract and a live painting from artist Sebastian Domenech. A number of the items on display had never been seen before in the United States.
Sonya Kondtratenko, a well-known soccer media professional, was impressed with the breadth of relics that were brought out for the event.
"My favorite part of this event was definitely the memorabilia we have on display in the space," Kondratenko said. "I'm a historical nerd when it comes to soccer, and things like retro magazine covers and vintage kits speak to me."
As you'd imagine, the event drew a solid amount of special guests, including the trio of New York City FC players in Juan Pablo Torres, Ismael Tajouri-Shradi, and Alexander Callens.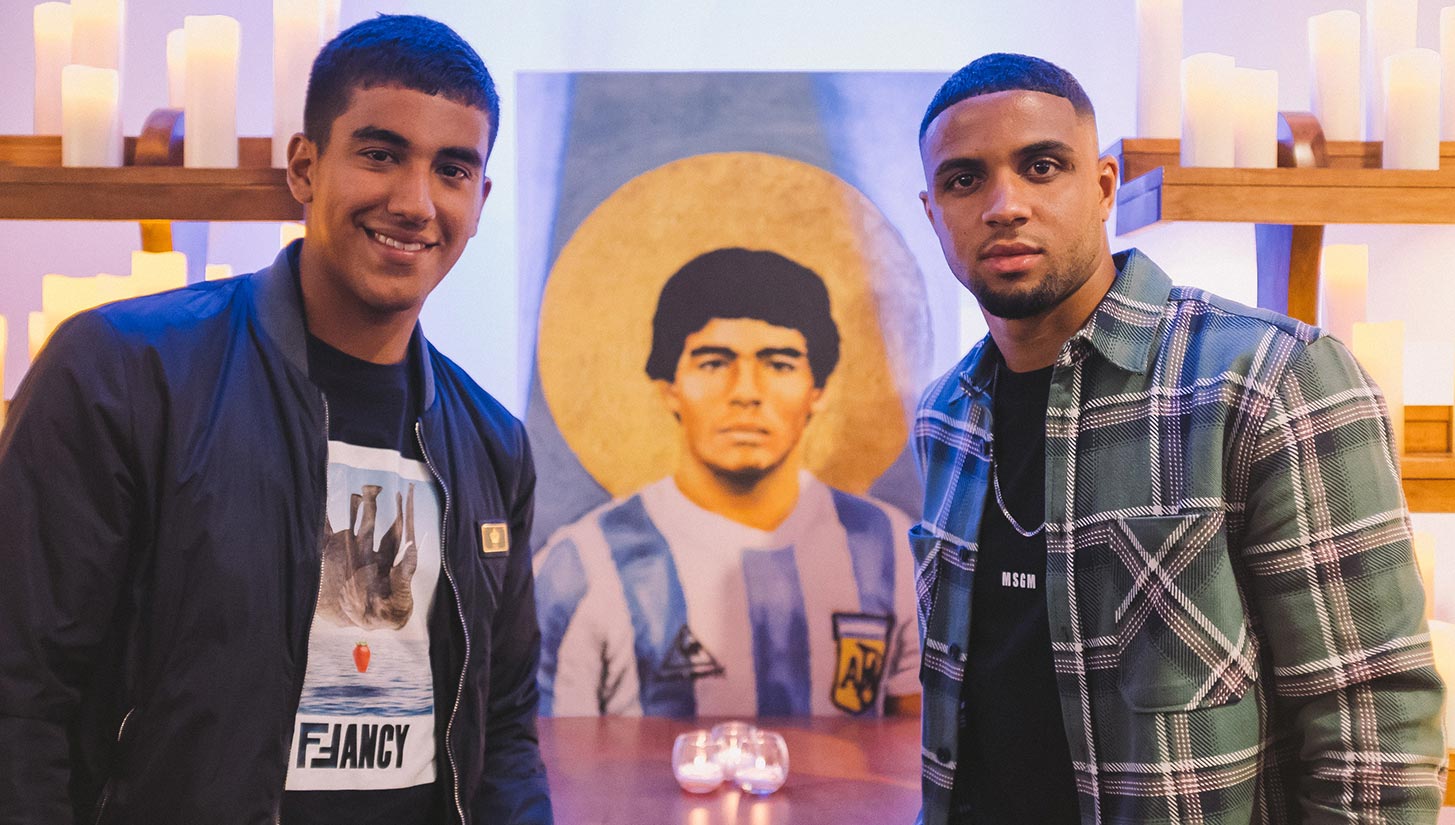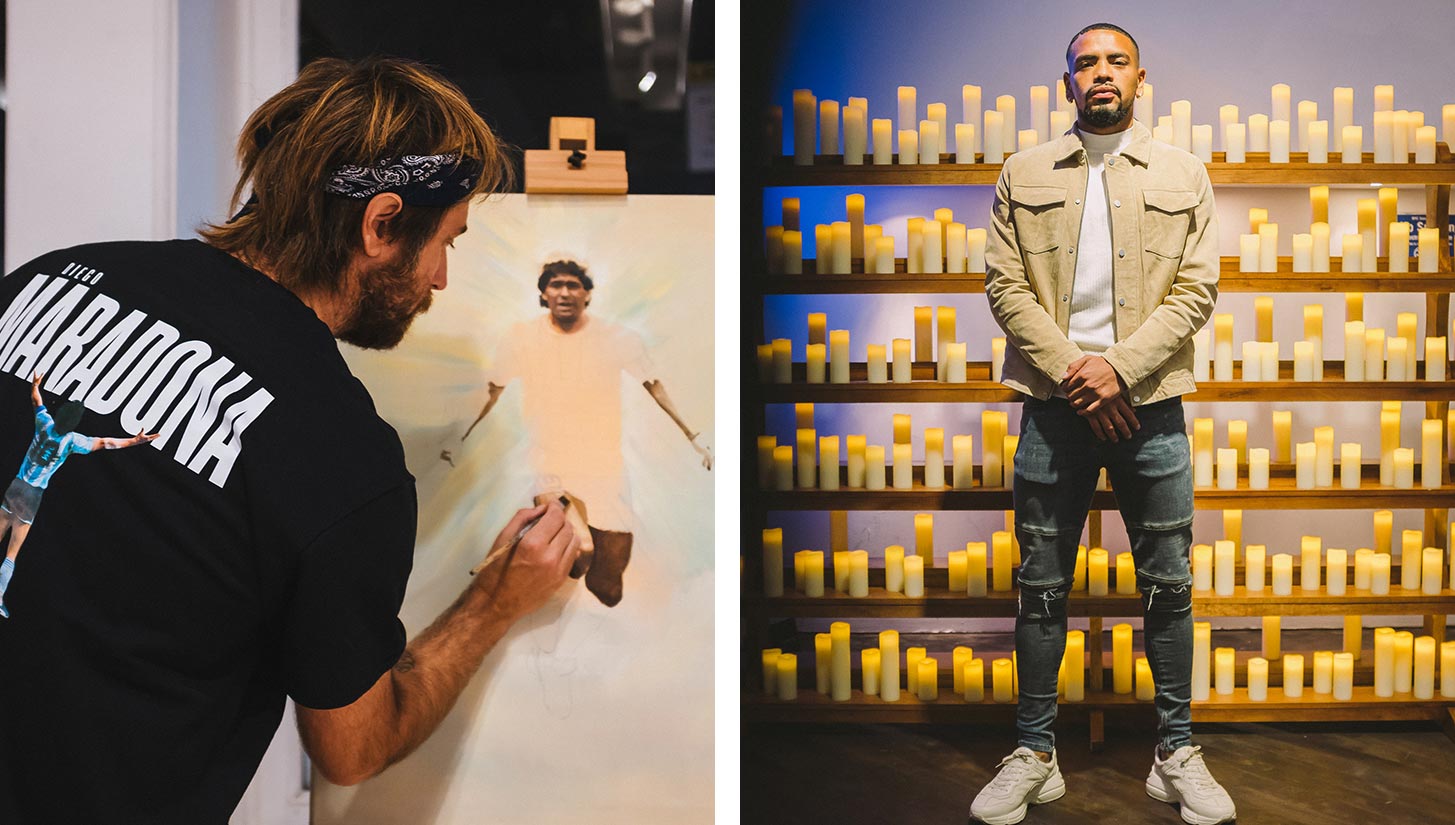 Besides the generational talent that he was, Maradona's enigmatic cultural impact has and will continue to captivate generations of football fans for years to come.
"Sport is a way to unify people from different backgrounds all across the world," Kondratenko said. "If we look around the room, there are people here who come from a variety of countries and speak different languages, but Maradona has touched all their lives in some way.
"There are people filling the space that of course work in soccer, but there are others here that are artists, musicians, and restauranteurs, and we are all unified to celebrate one man's contributions to this game. For me Maradona signifies much more than just an athlete and an event like this is proof of that."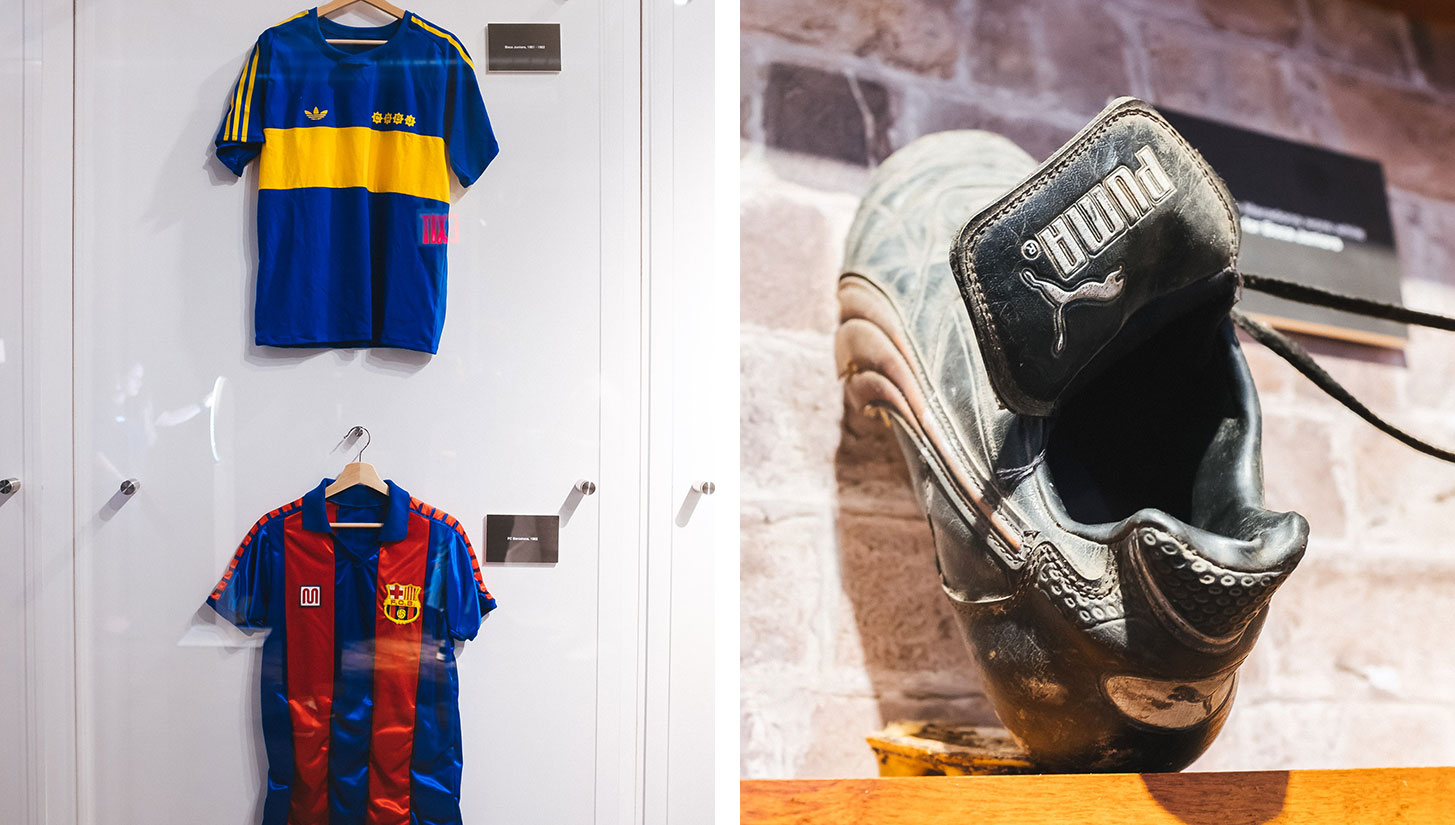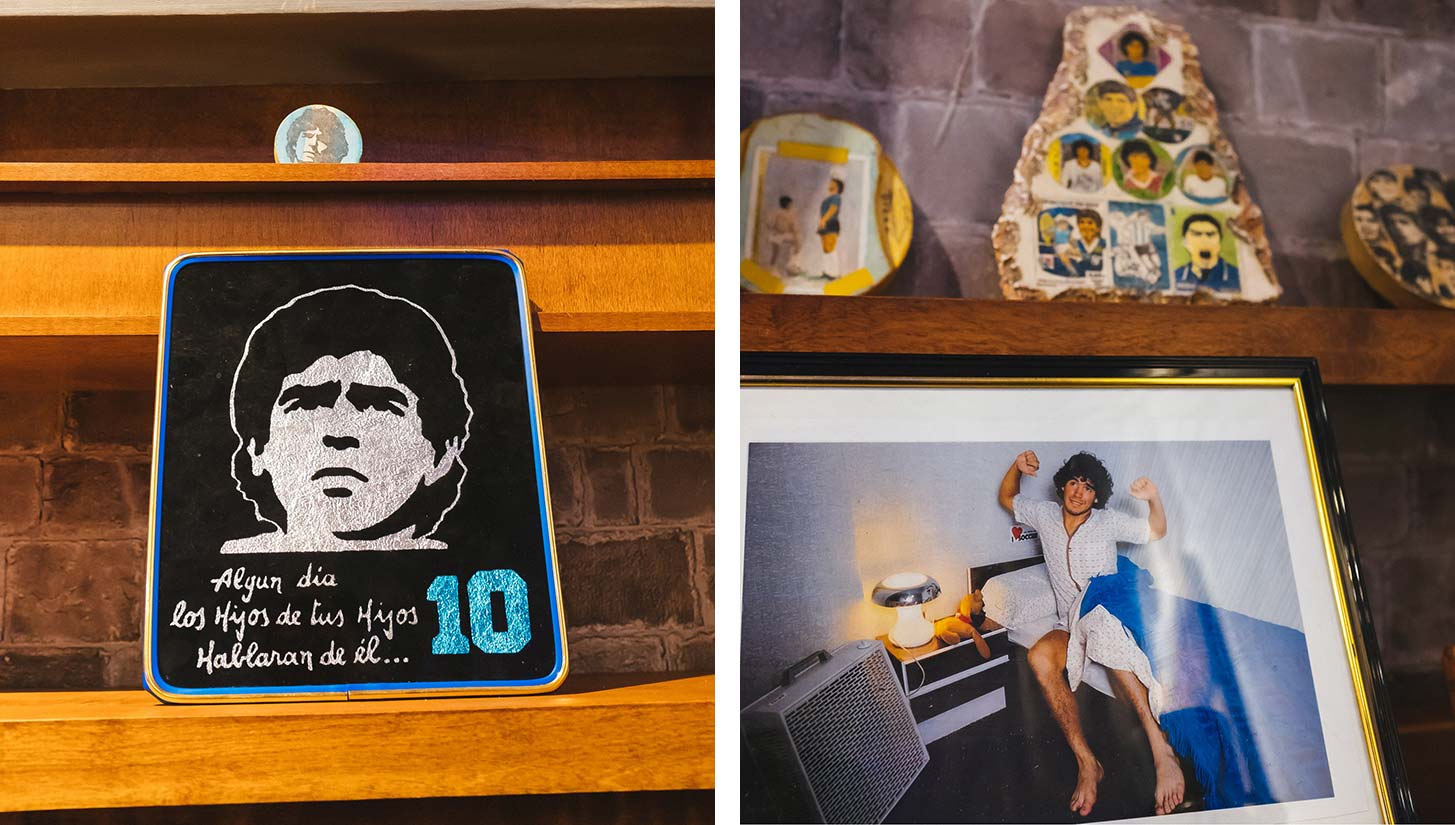 The Diego Maradona documentary is now playing in select theaters, and will make its HBO debut on October 1. 
Photography by Sebastian Ramirez for Urban Pitch.