From fit and comfort to preventing injury, boots specifically designed for women are necessary, yet they're rare even at the highest levels of the game. We take a look at how one company is leading a charge to change the way we think about women's soccer boots. 
A search for the term "women's soccer boots" on the internet will return a variety of images featuring soccer footwear in mostly shades of pink and/or white color schemes. You even encounter images of boots with high heels attached to them.
But when you scroll further down, you will find one shoe that is not like the others.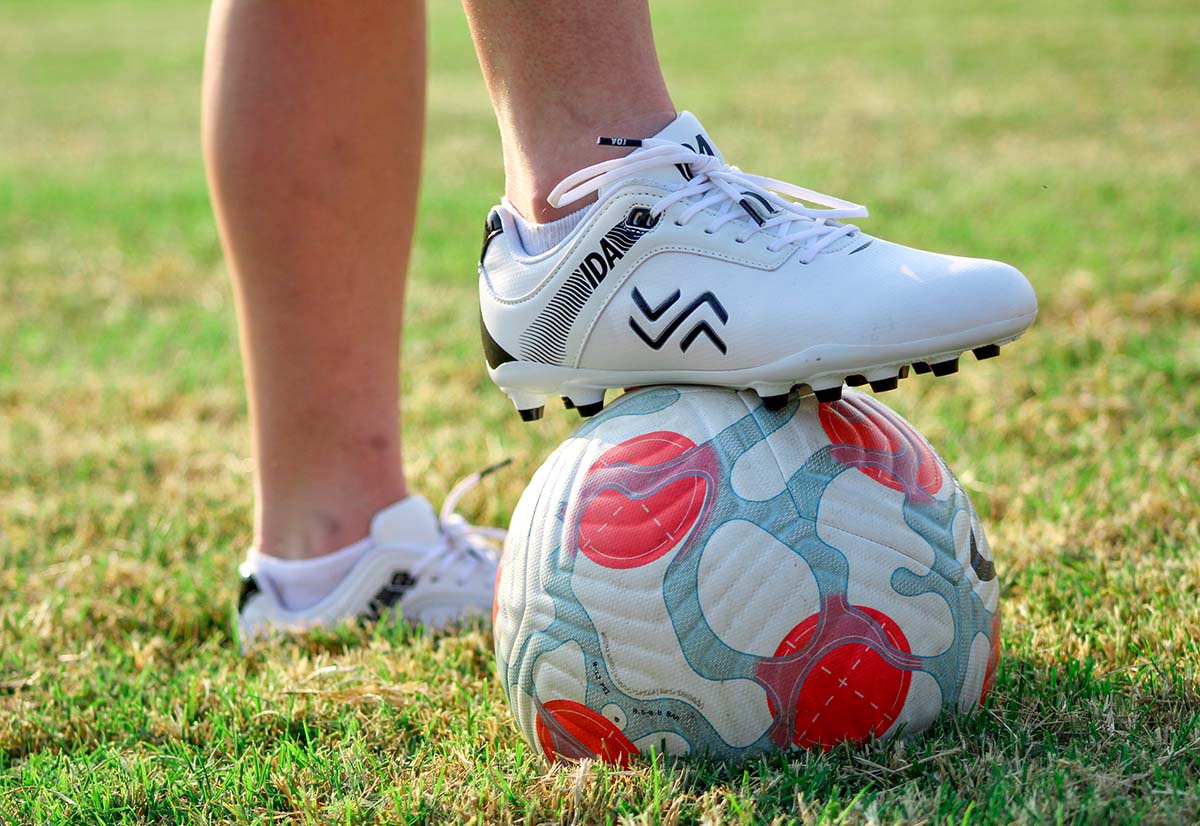 While most of the models you encounter are just men's soccer boots made more approachable for women, start-up company Ida Sports offers products specifically designed and engineered for women.
"We make women's sports performance footwear, so really filling the gap for that teamsports footwear that just doesn't really exist at the moment," said Laura Youngson, CEO and Co-Founder of Ida Sports.
The "pink it and shrink it' method" — the industry term for this phenomenon — is not enough anymore. With the call for equality in women's sports getting louder, more and more areas are identified as not having the same awareness for women as they have for men. Soccer boots just make up one aspect of this area.
Origins: The Peak of Mount Kilimanjaro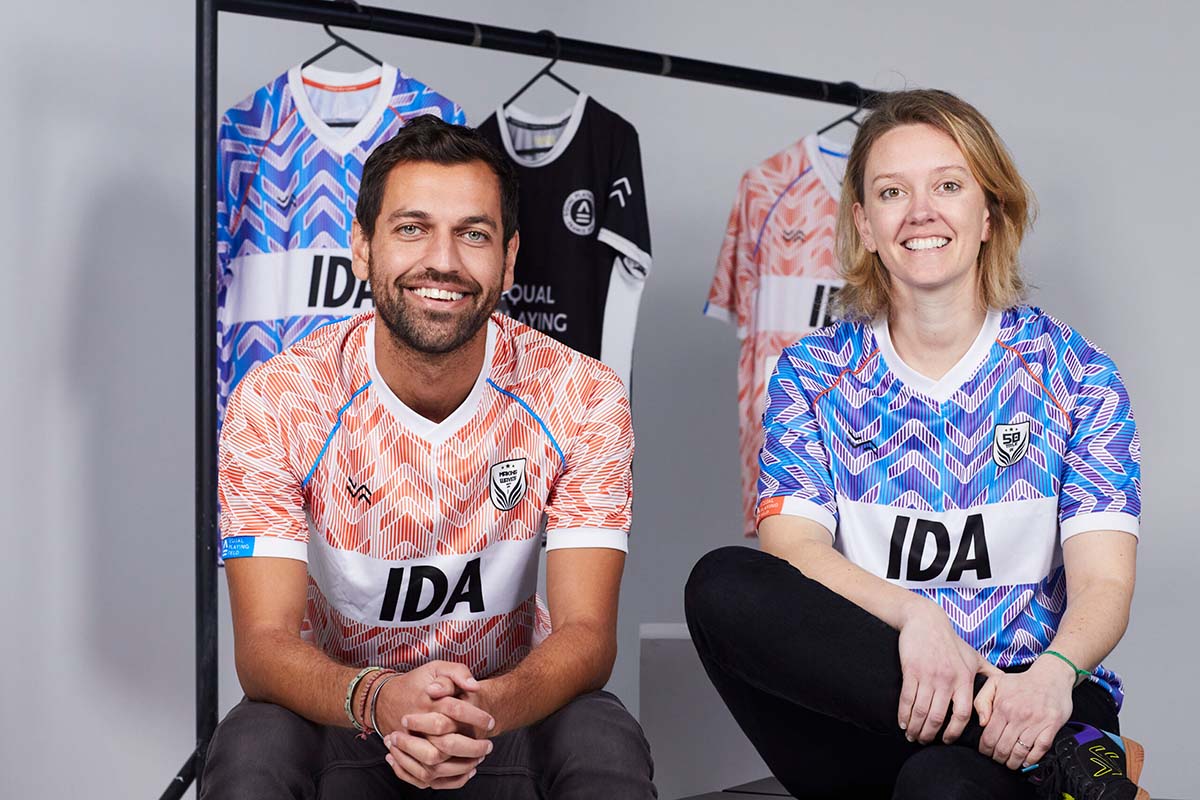 The idea for founding the startup came to Youngson in a process of walking into sports stores and finding only soccer boots for men and kids advertised.
"I had to wear kids' boots to play, and I was like, 'This is weird, why am I still having to wear kids' shoes?'" Youngson said.
A four-time World Record holder, Youngson enjoys breaking barriers. In 2017, she played the highest ever women's soccer game on top of Mount Kilimanjaro together with members of the United States and Canadian women's national team. Even amongst the pros, she realized that they were wearing both men's and children's boots too.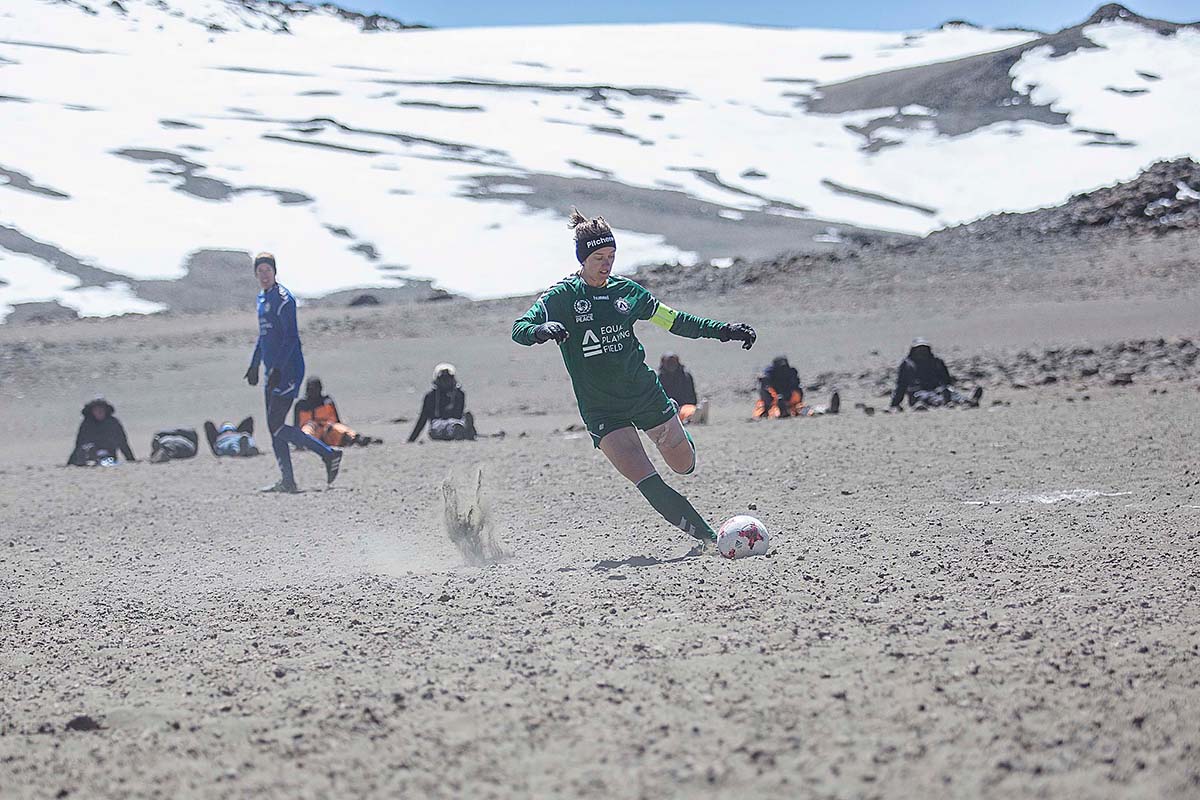 Despite the growth in the game and obvious anatomical differences, Youngson did not detect any progress in the development of women's-specific boots. The bigger sports companies did not take any initiatives to provide women with soccer boots designed for them.
This was the point when she decided to become part of the change.
"We need to understand that women aren't small men," Youngson said. "We've got very different physiology, different footshape. We should be wearing what is made for us. This product needs to exist."
The idea already starts with the name Ida, inspired by civil rights activist Ida B. Wells, who had dedicated her lifetime to fighting injustice against women and African-Americans.
Even though Ida Sports was founded just before the start of the COVID-19 pandemic, the company "had a really good response from customers" according to Youngson.
Today, they are offering their products to customers from the U.S., Australia, and the United Kingdom, and after the successful 2022 EURO tournament in England, Ida Sports' appeal significantly grew across Europe.
An Increased Demand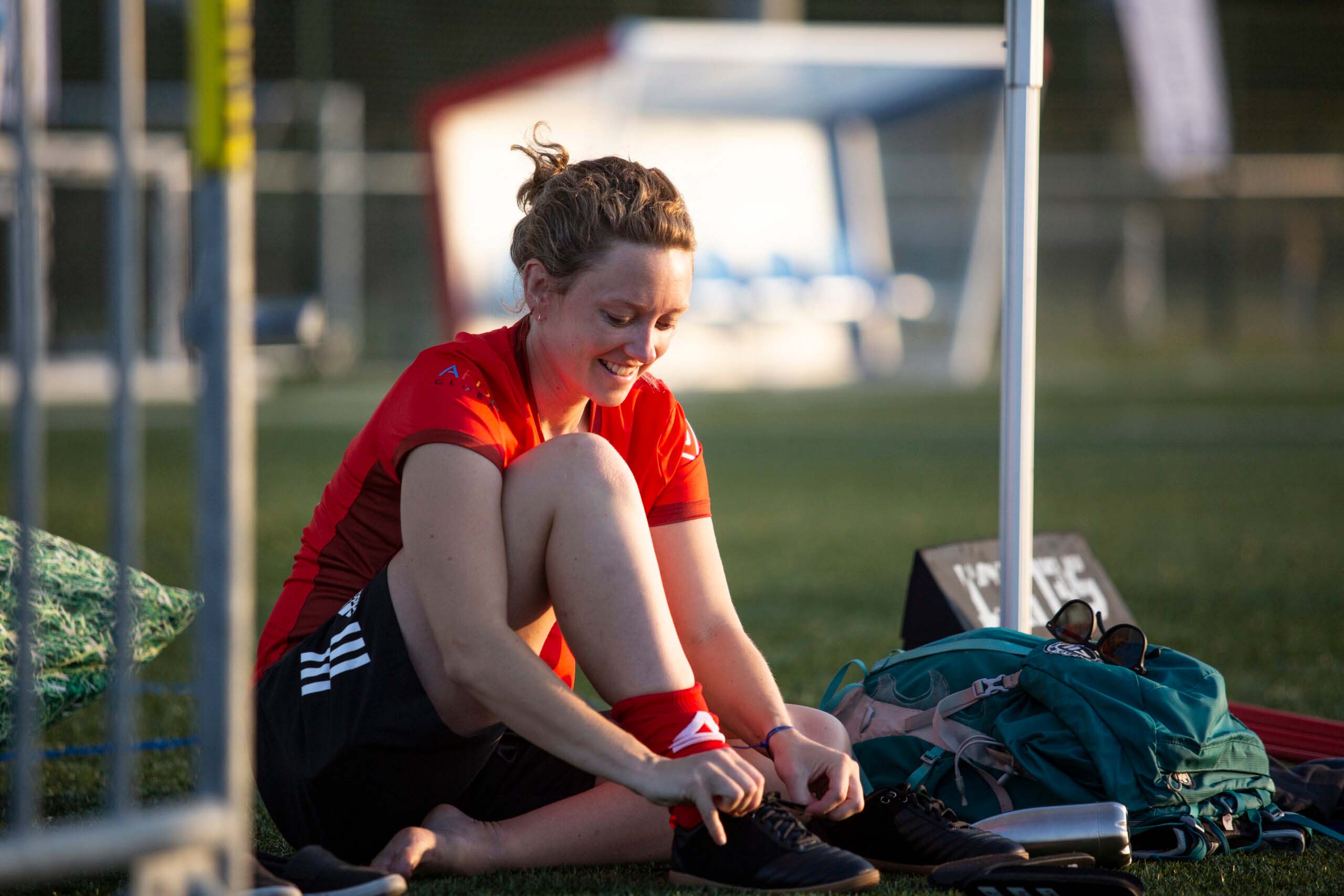 What started with the release of only one soccer boot in 2020 has grown into a diverse selection of boots for different surfaces — firm ground, artificial ground, and indoor, with plans for a turf equivalent in the works.
Since the beginning, Youngson has tested the boots by herself to achieve the best possible comfort and results. Along with the growing success, Ida Sports has gained about 70 brand ambassadors supporting the company.
"They are all testing the products, giving us feedback, and then we're putting that into the new products as well," Youngson said.
The goal for the soccer boots is to ensure the best possible comfort for players. Youngson said the ultimate goal for the boots is for players to not have to think about them while playing. It should function as merely an extension of the body.
What is Different About a Boot for Women?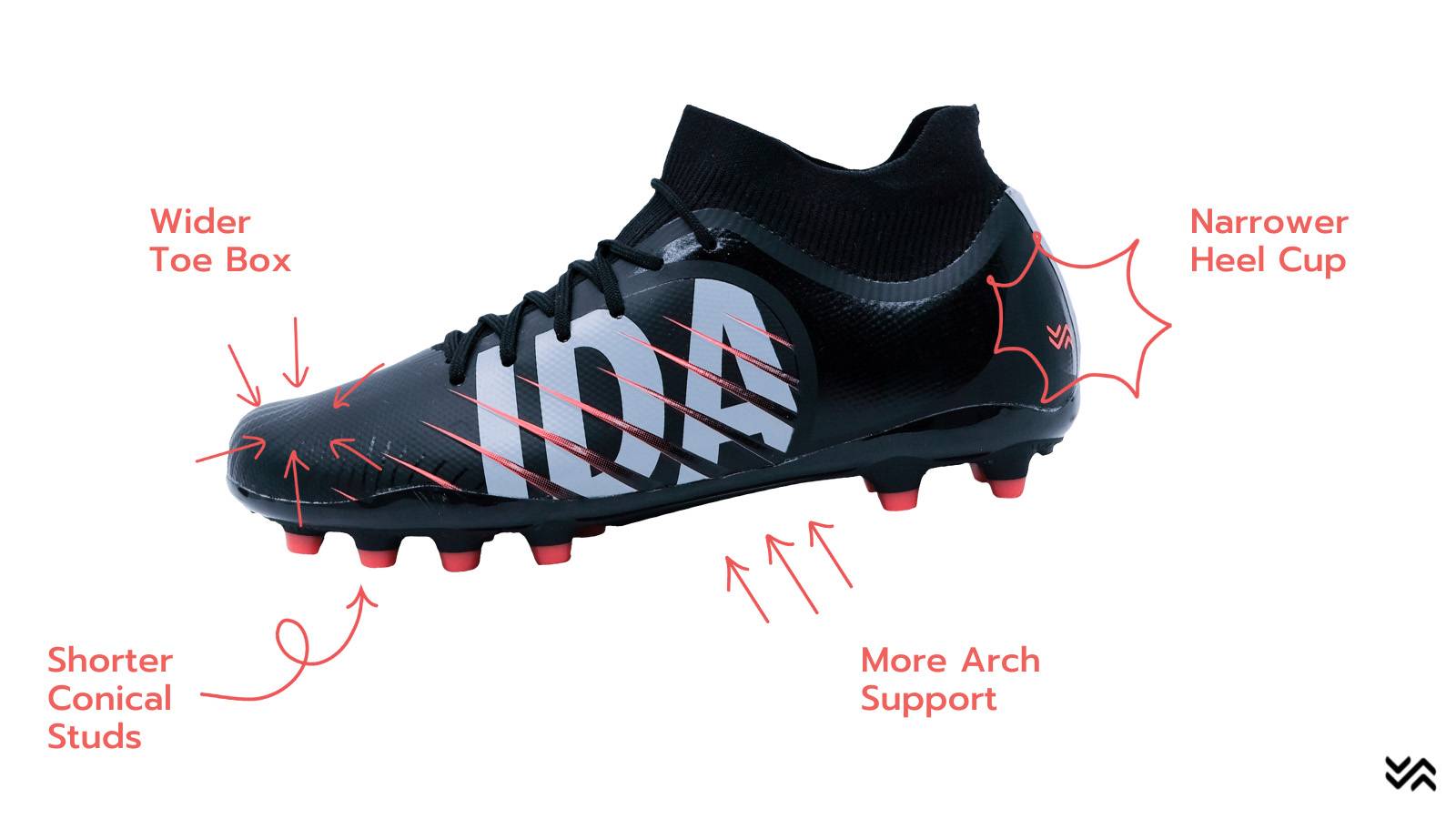 Looking at differences in anatomy, women tend to have narrower heels and higher arches in the mid-foot, calling for more support in this particular area. On top of that, the surface-to-boot connection is different due to women having wider hips. The boots from Ida Sports are designed to minimize these problems and improve performance.
There has been a great shortage in women's soccer boot offerings from big sports companies. Apparently, this is going to change soon.
"I know that the bigger brands are working on shoes for the World Cup," Youngson said.
Even though she thinks it is "fantastic" that the market is opening up, a certain satisfaction of being the leading player in this area is noticeable.
"I actually can't wait for them to release stuff where we go, 'Yeah, you've been doing it wrong for 50 years and we've made it in five years,'" Youngson said.
The reason why women are entitled to their own boots does not stop with only comfort, but also dives into injury risk by wearing the wrong footwear. Women's soccer has recently experienced a major crisis in a wide accumulation of ACL injuries in the top leagues around the globe.
A Lack of Research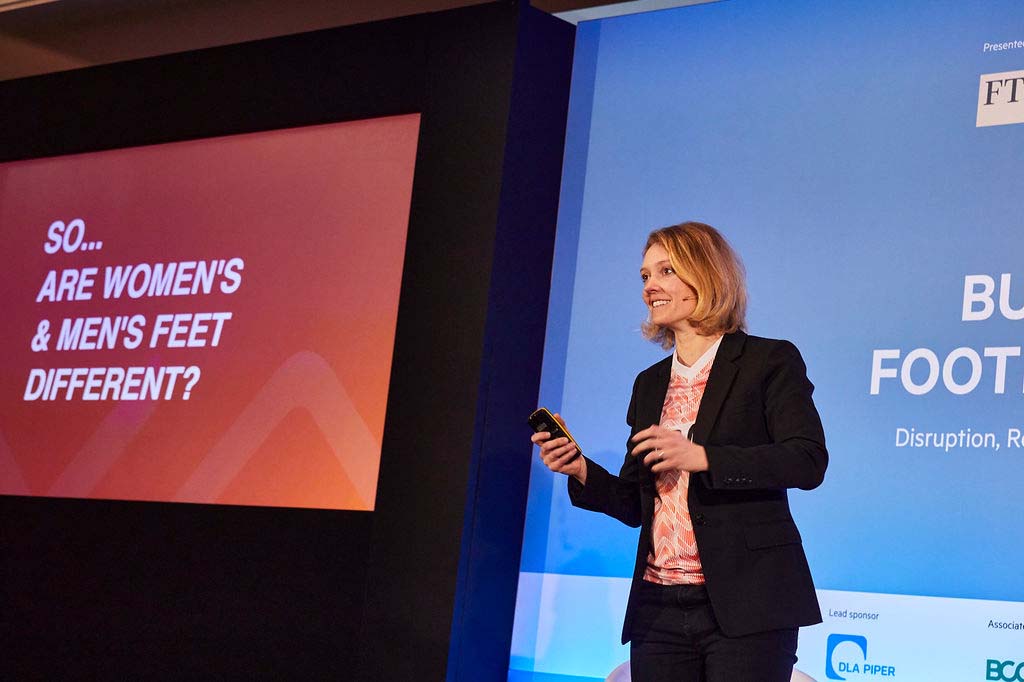 Unfortunately, the research — as in many other aspects of women's soccer — has been neglected by those working in the industry. The research we do have indicates that soccer boots could indeed have an impact on injuries.
One important aspect that Ida Sports is including in designing their boots is making the studs smaller in comparison to their male equivalents.
"Long studs lead to unnecessarily high rotational traction forces, which in turn increases the risk of injury," says Kevin Krieger, who is the head of research at Turfcoach, a start-up company that specializes in soccer pitch data collection, and the playing surface's influence on players and soccer boots.
Krieger said that everything from the stud geometry, to the playing surface conditions, to, of course, the player wearing the boot plays a huge role in risk for injury. Longer studs typically seen in men's soccer boots will provide higher linear traction, but the greater rotational traction that comes with it can lead to an increased injury risk. That's why it's so important to design a boot specifically for not just a surface, but for a player as well.
According to Dr. Katrine Kryger from St Mary's University Twickenham, who specializes in soccer boot research, apart from the fit, the sole plate makes a difference as well.
"Women wear smaller boots, so the percentage of the boot covered by studs is much higher in women compared to men," Kryger said. "We see generally quite often, especially with non-contact injuries for ACL, that it's a mechanism where you get stuck in the ground, when you're twisting and turning while the foot is not moving."
Kryger has previously worked together with Ida Sports but still sees a lot of room for improvement for the future.
"They found an issue and they tried to address it the best way they could but it's not perfect yet," she said. "There is still lot of work that has to be done."
The Soccer Boots are Coming Home?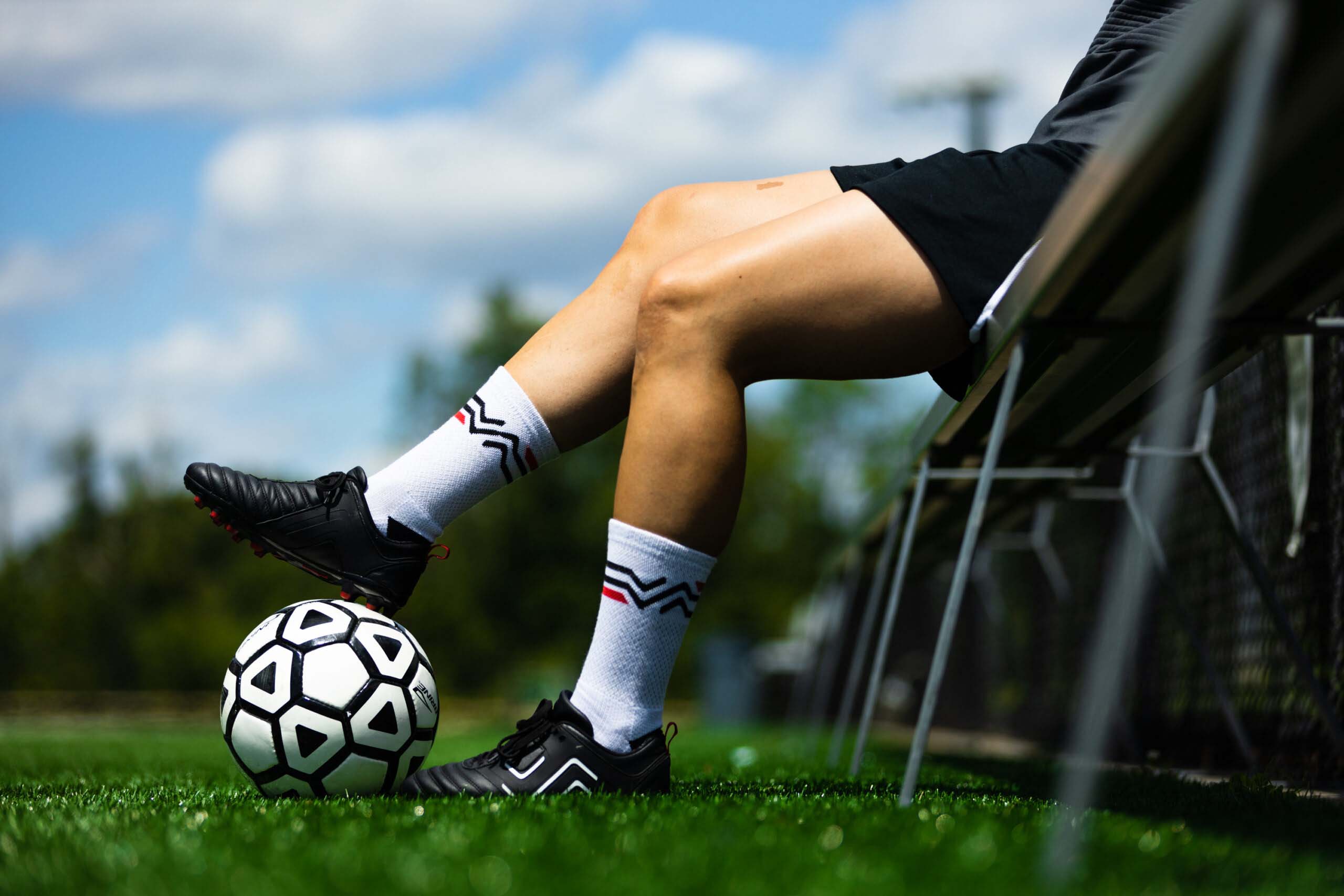 With the FIFA Women's World Cup coming up this summer, Youngson wants to use that momentum to further promote the company that was "birthed" in Australia, where one part of the tournament will take place.
"We're gonna be showing up at the World Cup this year," Youngson said. "As Ida we're very passionate about advocating for better conditions for women in the sports industry."
What's Next
The long-term goal of Ida Sports is to cater to a broad range of women wanting to play football — from grassroots to amateurs and to professionals. Youngson wants everyone to feel seen.
"Being able to have products that work for all these different women who are playing sport throughout their lives — that's really the key of building a brand that speaks to these players who want to stay active or who want to perform at their best," Youngson said.
Within the next five years, Youngson could also imagine to branch out to other sports like rugby as well.
By taking a closer look at the Ida Sports boots, you notice the wave pattern that is also the logo of the brand. And the wave is swelling.
"It's still building," Youngson said. "I think we're just seeing the tip of the iceberg in terms of women having collective action to change the conditions under which we play sport."
Images courtesy of Ida Sports.