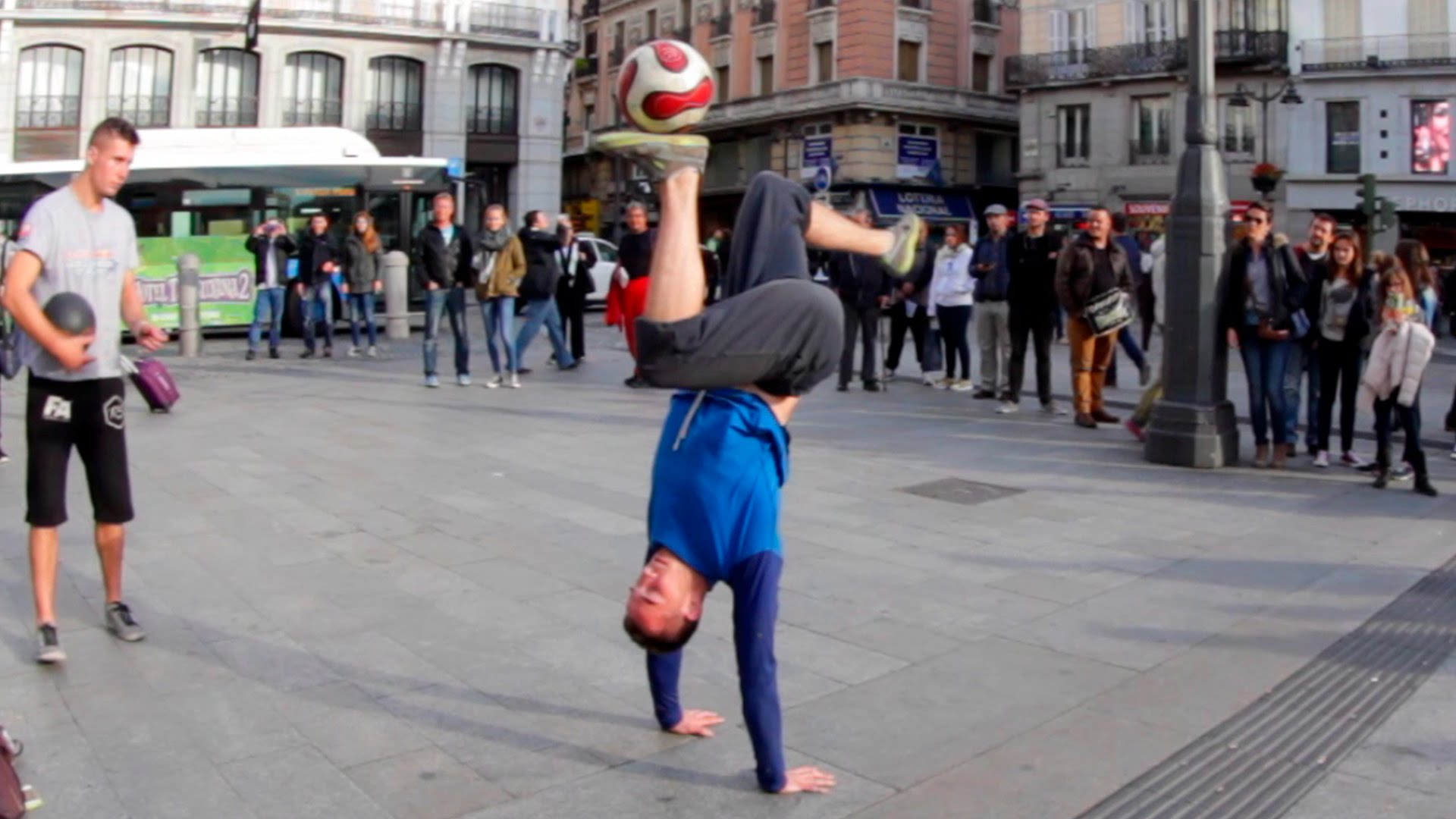 From the Confederations Cup to the European Street Cup, it's been a busy few weeks in the world of both urban and traditional football. All that footy being played opens up plenty of opportunities for our Top 10 Tekkers feature. Without further ado, here are the 10 best recent clips the football world has to offer.
10. That New Trick Feeling
Few things feel better than accomplishing something new. That feeling is on full display with this young freestyler from Finland landing what appears to be his first Homie Touzani Around the World (HTATW). A truly impressive feat for someone at such a young age.
9. Caught In the Mousetrap
Even though it was the Danish that absolutely dominated the recent European Street Cup, plenty of other ballers showed tons of skill, such as Zohair Arbib of the Netherlands.
While the mousetrap is a familiar move, pay attention to how Zohair takes it to another level by dipping his head into the move, allowing him to bring a different flow to his technique. Well done by the 2014 2v2 European Panna Champion from Amsterdam.
8. That Cheeze
Spinny Vinny is one of the older American freestylers in the game, but don't think for a second that means he's no longer relevant. In this clip from a training session, we see Vinny's smooth, original style, which includes his signature double toe-tap.
He also gets bonus points for his awesome training spot which features his hometown roots of New York. We hope to one day be as cool as Vinny.
7. The Old Hidden Ball Trick
German futsal player Ahmed Rakaba is notorious for his street ball antics. Here we see him execute a smooth hidden ball trick, leaving his hapless defender in utter confusion, followed by a shimmy with a panna ending.
6. Amazing Style
Dylan Stipack, the current Australian Champion originally from Wales, deserves comparison to some of the biggest names in the sport. He will be competing in this year's Super Ball as a dangerous dark horse ready to pull off an upset.
Watch his incredible control of the ball through his various stall positions.
5. The Legend's Still Got It
It goes without saying that Ronaldinho will go down as one of the greatest and most entertaining players of all time. That claim was reinforced at the Barca Legends game against Manchester United, where he was voted Man of the Match despite Barca losing 3-1.
Not only does he hit Jesper Blomqvist with a dirty nutmeg, but he then follows it with a cheeky no-look pass. You just can't find that kind of flair anymore.
4. Crazy Speed
For most, it's nearly impossible to stay under control when you're moving super fast. One of Thailand's best street ballers, Mahosot shows how quick he can be while still controlling the ball.
Mothers everywhere are watching this video losing their minds over Mahosot playing ball in the house. With control like his, you don't need to worry about anything getting broken.
3. Keep the Gates Closed Please
The young generation are pushing panna to a whole new level. Known as Kamal, this 15-year-old groundmover / panna beast is a serious nutmeg monster. His flow is smooth and his panna release is highly technical. The second he sees daylight between your legs, it's over. You can't get caught slipping with Kamal in the panna cage.
2. Warning: May Cause Dizziness
This clip of Wael Riman may give you a serious headache. Riman does as many Lebioda Around The World (LEBATW) as possible while going around in a circle. The amount of focus and precision is incredible with every touch resulting in the ball moving in the perfect direction with just the right amount of spin. How many LEBATW's can you count?
1. The Real Fields
Not only is Ashley Mkhize the South African freestyle champion, but he is also an incredibly talented ground mover. His speed, flow and tricks all add up to a very technical display. Overall, he expresses his creativity very well with a huge variety of moves showcasing his unique style. 5/5 stars!