In front of a crowd of over 70,000, Arsenal and FC Barcelona took to SoFi Stadium to square off as part of the Soccer Champions Tour. The Urban Pitch Podcast Crew was on the scene to take in the vibes for another episode of The Tailgate Experience!
As more European clubs continue to cater to their rapidly growing American audiences, preseason competitions like the Soccer Champions Tour will only continue to expand. In some of the largest and most notable stadiums across the country, teams like Real Madrid, Juventus, Arsenal, and Barcelona square off in matches that are equal parts preseason tune-ups and lucrative marketing opportunities.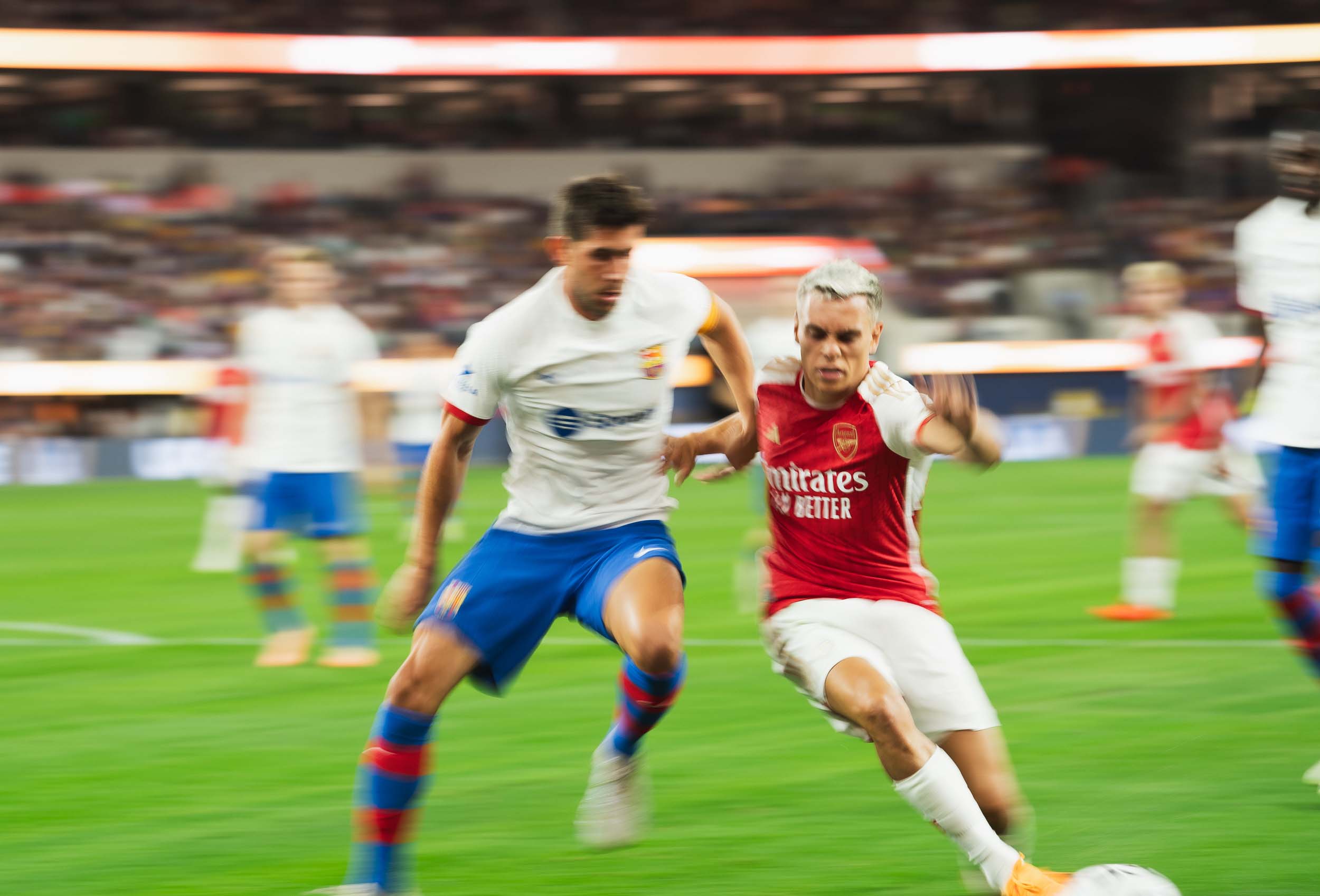 More often than not, the games are relatively uneventful, with reserves and loan players getting the bulk of the minutes. But when Arsenal and Barcelona squared off at SoFi Stadium on July 26, there was no shortage of fireworks. Plenty of main squad players took to the pitch in a 5-3 Arsenal victory that saw some tenuous moments between players and some banger goals.
But we're not here to report what happened on the pitch — we're all about the culture in and outside of the stadium.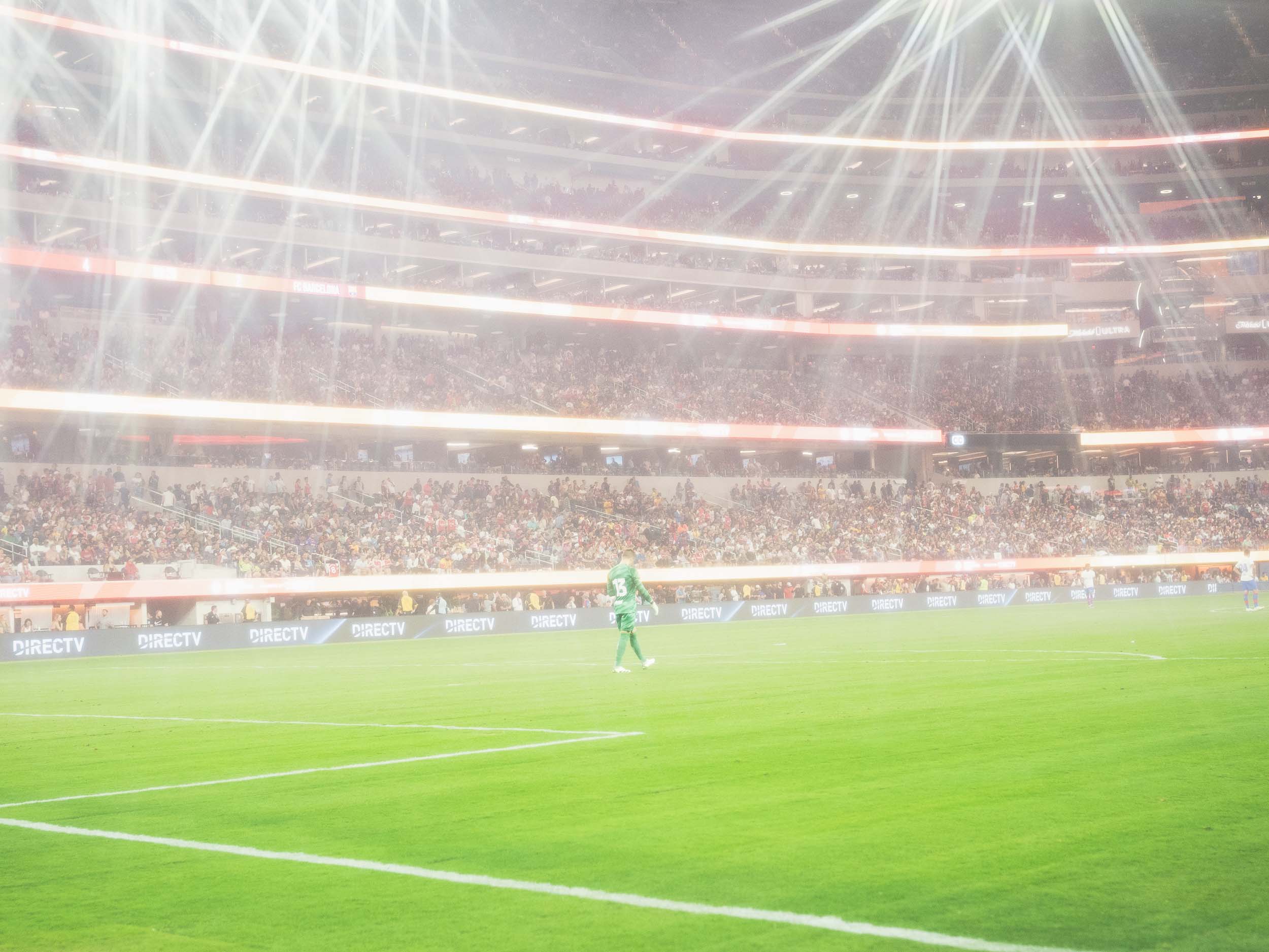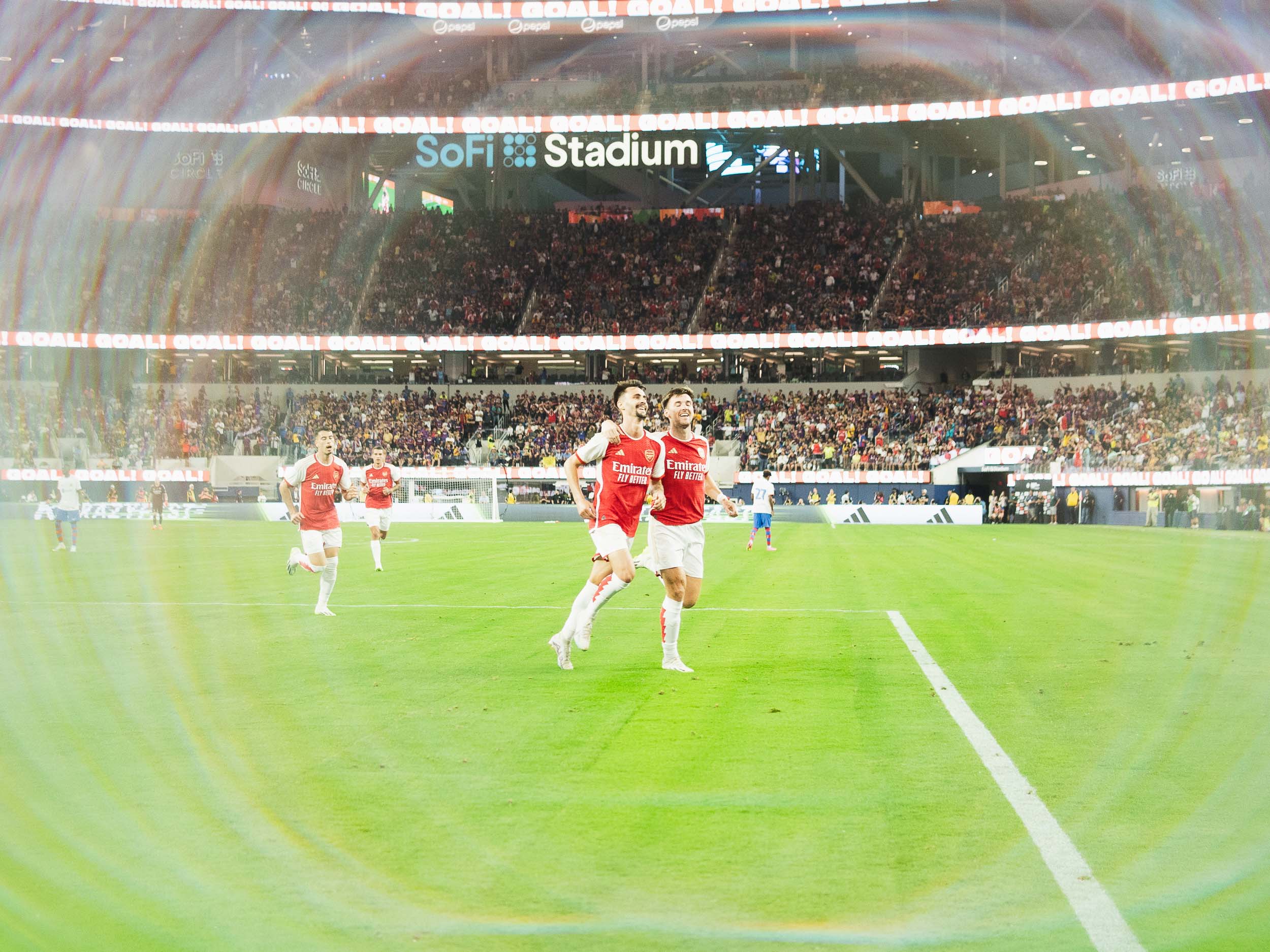 Out of the 70,223 in attendance, there seemed to be a pretty even balance between Arsenal and Barcelona fans. Because of the stadium's strict tailgating rules, it wasn't the typical soccer match pregame festivities, but there were still throngs of people hanging out, bantering, and drinking in the massive mini-city that is the area outside of SoFi Stadium.
We were on the scene to capture some of those unique vibes, talking to passionate supporters in the latest episode of the Tailgate Experience!
Photography by Allen Paez for Urban Pitch.