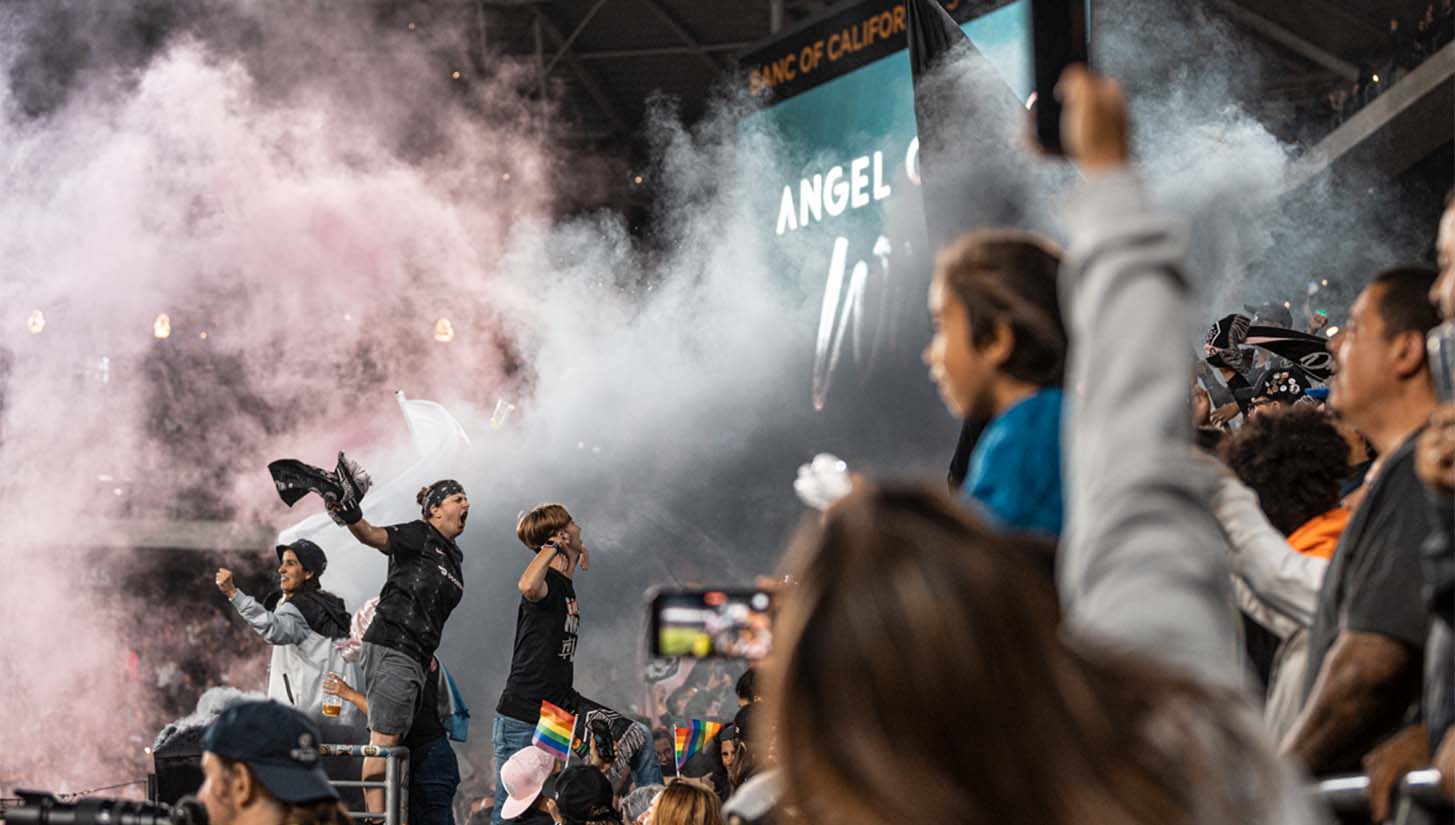 In front of a crowd of 22,000, Angel City FC took home a 2-1 victory over North Carolina Courage in its inaugural home match. We were on the scene at the pregame fan experience to capture all of the excitement and vibes before the historic game. 
It's been a long time coming. The return of women's professional soccer to Los Angeles has had many eager in anticipation since the initial announcement of Angel City FC nearly two years ago, and the team did not disappoint in its inaugural match.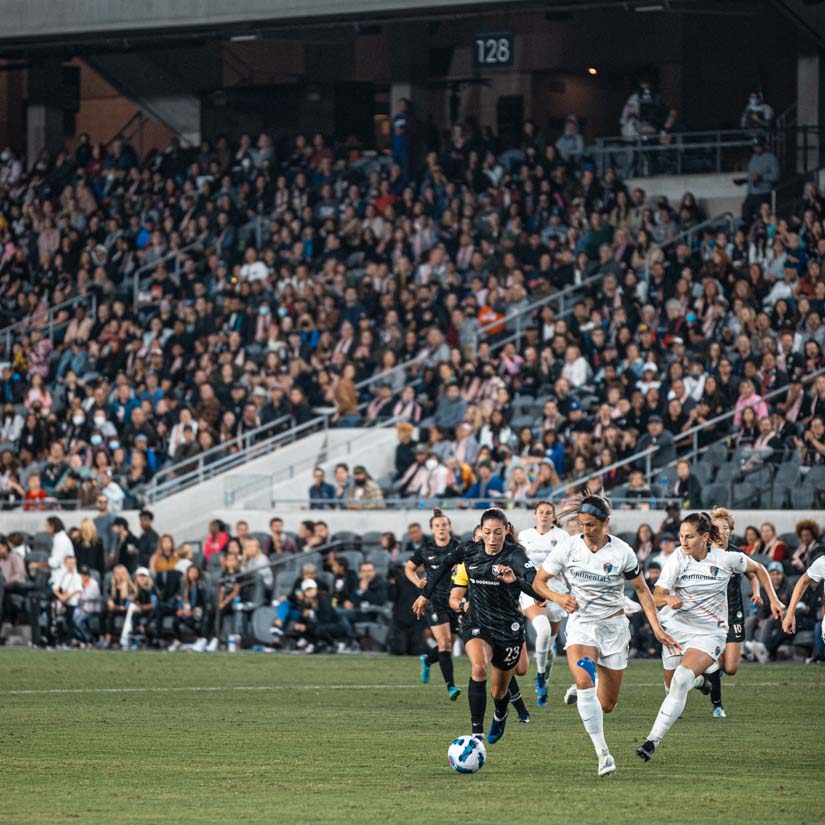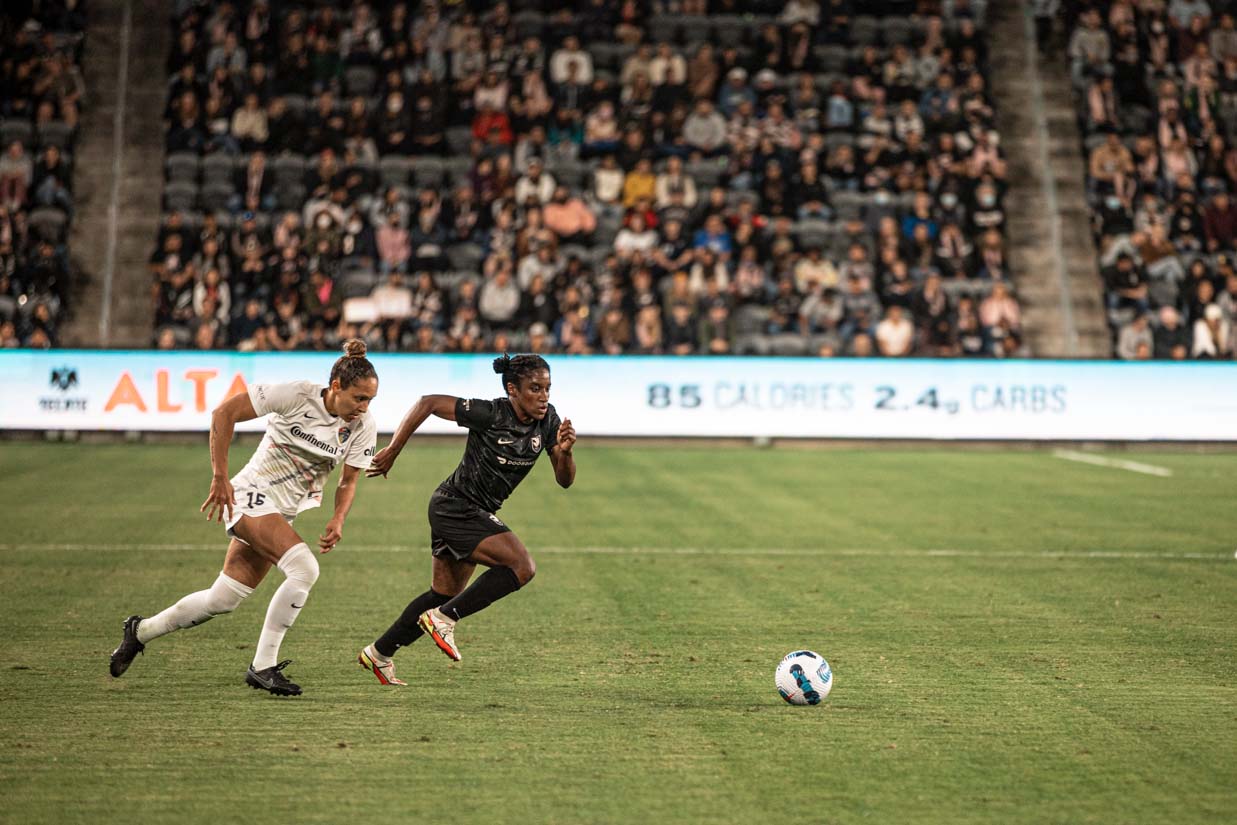 An early 2-0 lead had the crowd of 22,000 at the Banc of California Stadium absolutely raucous. Chill-inducing roars after goals from Vanessa Gilles and Jun Endo echoed past the stadium's limits — through Exposition Park, South Central, and if you listened closely enough, The Valley (OK maybe not that far).
North Carolina pulled within one in the second half and came dangerously close to equalizing a few times, but the Angel City defense was able to remain resolute enough to pull out the victory. At the final whistle, pink and black smoke emitted from the supporters' section as fans chucked their half-finished beer cups in pure elation. The Angel City players huddled in emotional celebration, with captain Ali Riley in tears of joy. From the result to the stadium atmosphere, it was a successful inaugural match on all fronts.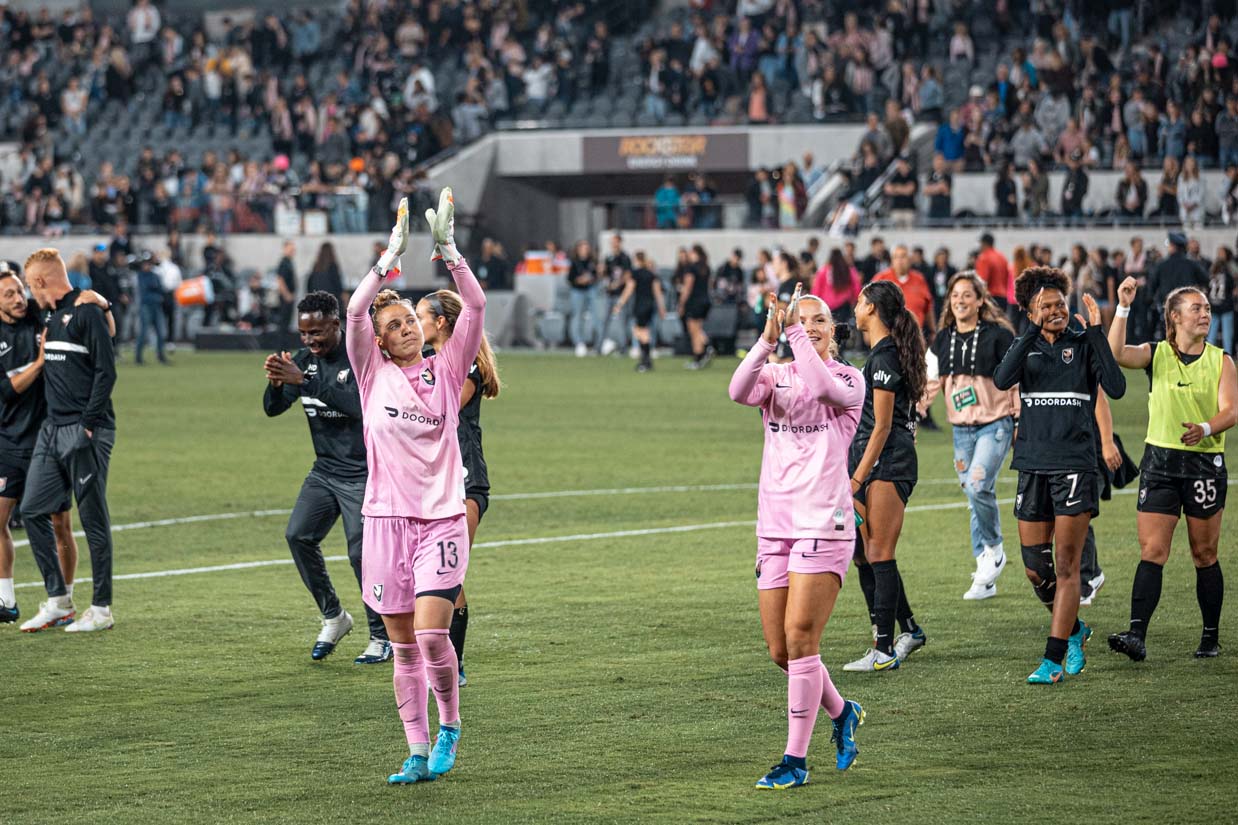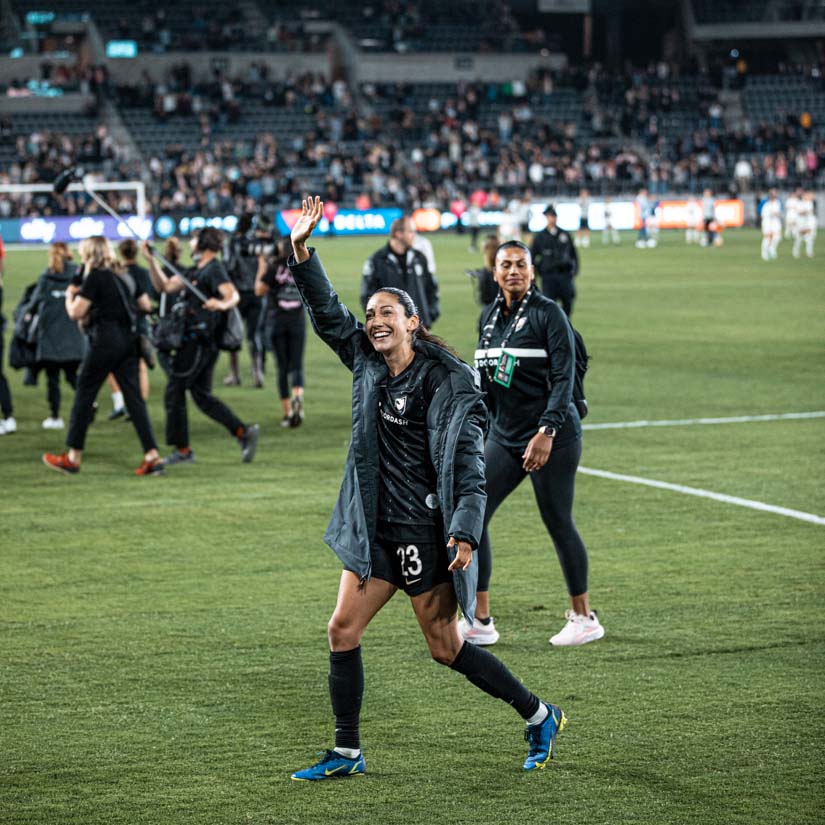 But the vibes were immaculate even before the match started. Outside of the stadium, down Christmas Tree Lane, Angel City orchestrated a Fan Fest complete with an art display from Secret Walls, food trucks, and yes, a bevy of alcoholic beverages. The Urban Pitch Podcast duo hit the pregame festivities to try and capture the atmosphere amongst die-hard locals, newly adopted casuals, and the well-traveled North Carolina fans alike.
This is part of our 'Tailgate Experience' series — an update to our previous 'Tailgate Trivia' videos which tested LAFC and LA Galaxy fans' knowledge of their clubs. Throughout the year, we'll be heading to some marquee matchups to check out the different tailgate situations among supporters from clubs big and small. Angel City FC set the tone in the best way possible, and if this is an indicator for things to come, we're in for one fantastic voyage.
Photography by Roy Cho for Urban Pitch.