In anticipation of the upcoming LaLiga season, FC Barcelona legend Patrick Kluivert and iconic sports commentator Ray Hudson sat down for a discussion in front of fans and media members at LAFC's Banc of California Stadium. We were on the scene to capture the raw and unfiltered thoughts of those in attendance, discussing their favorite LaLiga moments, players, and teams. 
At LAFC's Banc of California Stadium, football fans were treated to an intimate press conference featuring two absolute legends — former FC Barcelona star Patrick Kluivert and beIN sports commentator Ray Hudson. In addition to the recent World Cup and the impact VAR had in it, the two icons discussed topics ranging from memorable LaLiga moments, American soccer, football culture around the world, and the many surprises that happen within the game.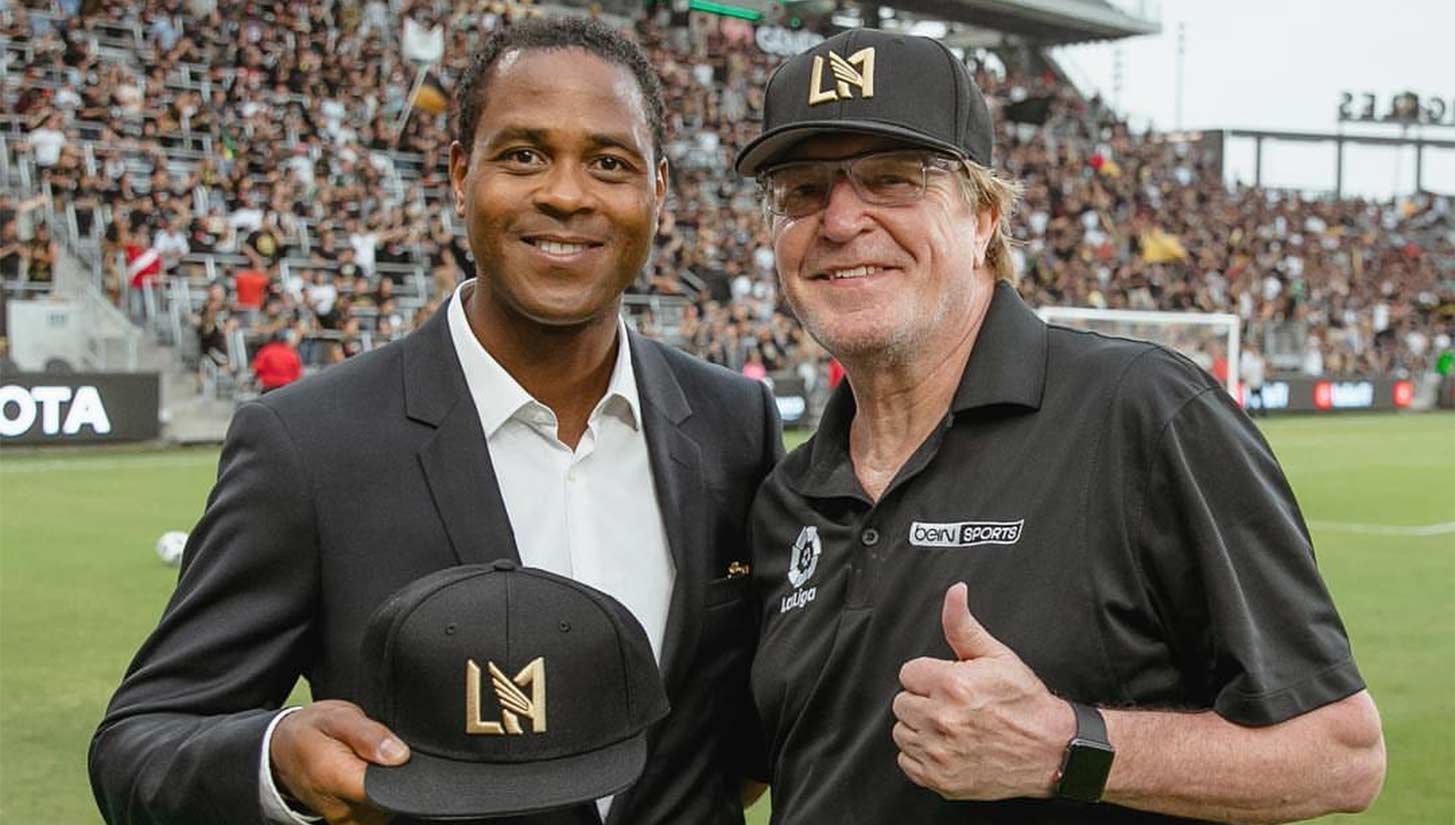 "This is why we love the game, you cannot predict it," Hudson said. "She, football, we don't know her. With all due respect, Patrick, you don't know her. I don't know her…Zidane doesn't know her. Nobody knows her. She'll always spring out and surprise you, and this World Cup sure did."
Fans from all over California including San Diego, Los Angeles and Fresno, came to ask Kluivert and Hudson few questions and take pictures with the Barcelona legend and the sports commentator. Urban Pitch was there to get fan perspectives and an inside look of the game from Kluivert himself.

Urban Pitch: What brings you out to today's event?
Jesus Zapata: Just here representing our local chapter, a fan club we have going down in San Diego that we're trying to make official. Our president was invited by our sister chapter, so we're here to meet some legends.
Mauro Soto: I'm part of the L.A. Peña, a fan club for Barcelona. We're in the process of becoming official. We're almost there, and so we're here today to see these wonderful legends.
Walter Sariles: Patrick and Ray Hudson. It's been so great to meet some of the people I follow in my daily life.
Joe Lago: It's a media event for me, but I brought my son because he is a huge Barcelona fan.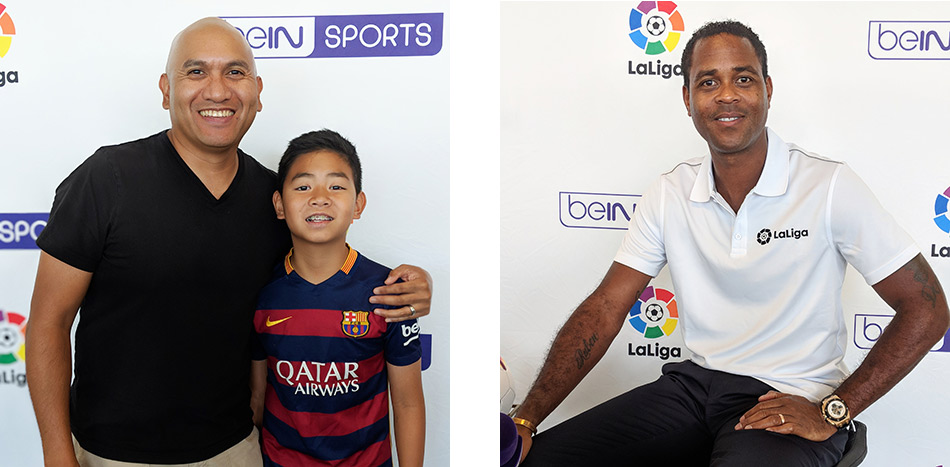 Who is your favorite league player, and which player do you wish would come to LaLiga?
Jesus: I think I might just give you the best answer for both: Iniesta. He's one of my all time favorite players, and it was a definite sadness to see him go. It's a new stage in his career as he's getting older, but I wish he could have stayed for another season or two.
Mauro: I wish that Patrick (Kluivert's) son would come to the league. We need another guy to come step it up. My favorite league player, Barcelona player, and overall player is Ivan Rakitić. I think the Croatian guys are superb. He's a terrific player.
Walter: My favorite LaLiga player of all time is probably Carles Puyol, and currently, I'm a big defender so I like Umtiti from our side. I'd like to see Pogba come to LaLiga. He's a very powerful midfielder.
Zachary Lago: I like a lot of players, but my favorite right now is Griezmann, and Messi is my second. I wish that some English players like Hazard would come to one of the smaller teams like Atletico or Sevilla so they don't all come to the powerhouse teams.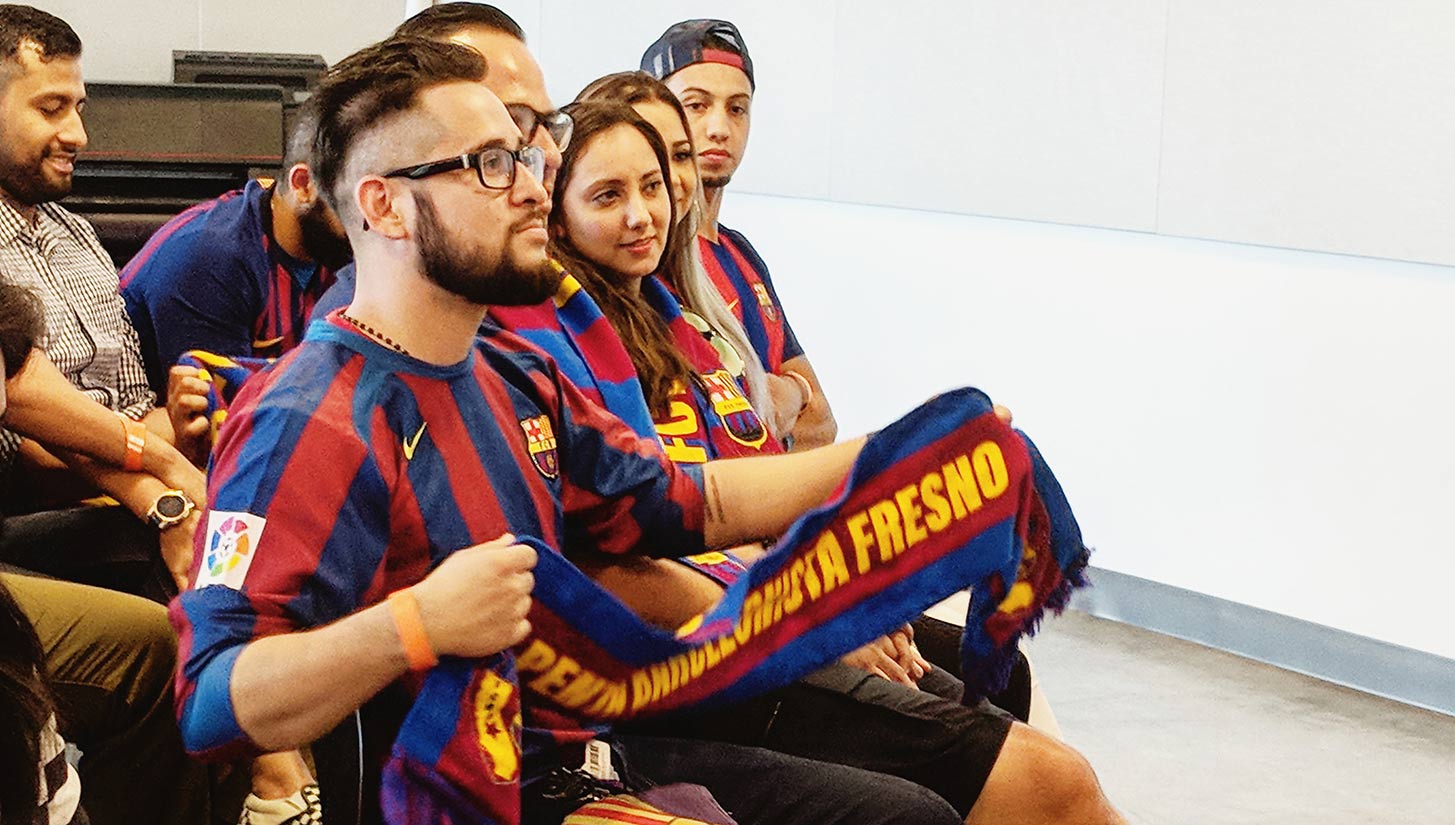 How do you feel about Ronaldo leaving Real Madrid, and without him, who are the top five players in the league?
Jesus: Indifference as far as Ronaldo goes. Putting aside him being a Real Madrid player, I didn't particularly like his social persona, obviously I don't know him personally. But, him leaving opens up the doors for youngsters. As far as top players, I'm looking more toward new talent. Isco has been, in my opinion one of the more underrated players. Hopefully he'll get some more chances to show that.
Mauro: I think with Ronaldo leaving, that's a big piece missing in the rivalry between Real Madrid. When he came, there was so much said between the clubs. My top five in the league now, Messi of course, Griezmann, Rakitić and after that it's just a bunch of players if you know what I mean.
Walter: Real Madrid is still a huge team. This is not the first time they lose someone of that caliber. It might take a few seasons to rebuild, but the prospects are still the same. For top five players, there's still Isco, Varane, Modrić, Messi and Umtiti. Those are my top five players.
Zachary: With him gone, I mean there's basically just Messi as the best. There's no other contender for it, but there are some younger players who have a few more years before they become stars.
Patrick Kluivert: This is a big loss for Real Madrid that Cristiano is not there anymore. The big players at the moment are Rakitić, Modrić, Griezmann, Umtiti. You have a lot more other players, but of course it's a big loss for Madrid.
What MLS team would fare best in La Liga?
Jesus: I'd say Atlanta FC. They're one of the new startup clubs, but they have hit the ground running from the get-go.
Mauro: None of them are at the same level, but what LAFC is doing right now — bringing it to the people, being a club from the people and for the people — I think that's what it's all about. That's what Barcelona stands for, and I think that's what LAFC is going for.
Walter: Galaxy is probably the team I see competing the most at that level. Whether it be in the International Champions Cup competitions, they already have some experience playing against Barcelona.
Zachary: I would say LAFC because they're the best team right now in my opinion.
Patrick: Difficult. Yesterday I saw two teams (LAFC vs. Portland Timbers) play very good football. I'd like to watch more games, but based off the two teams yesterday I would say LAFC.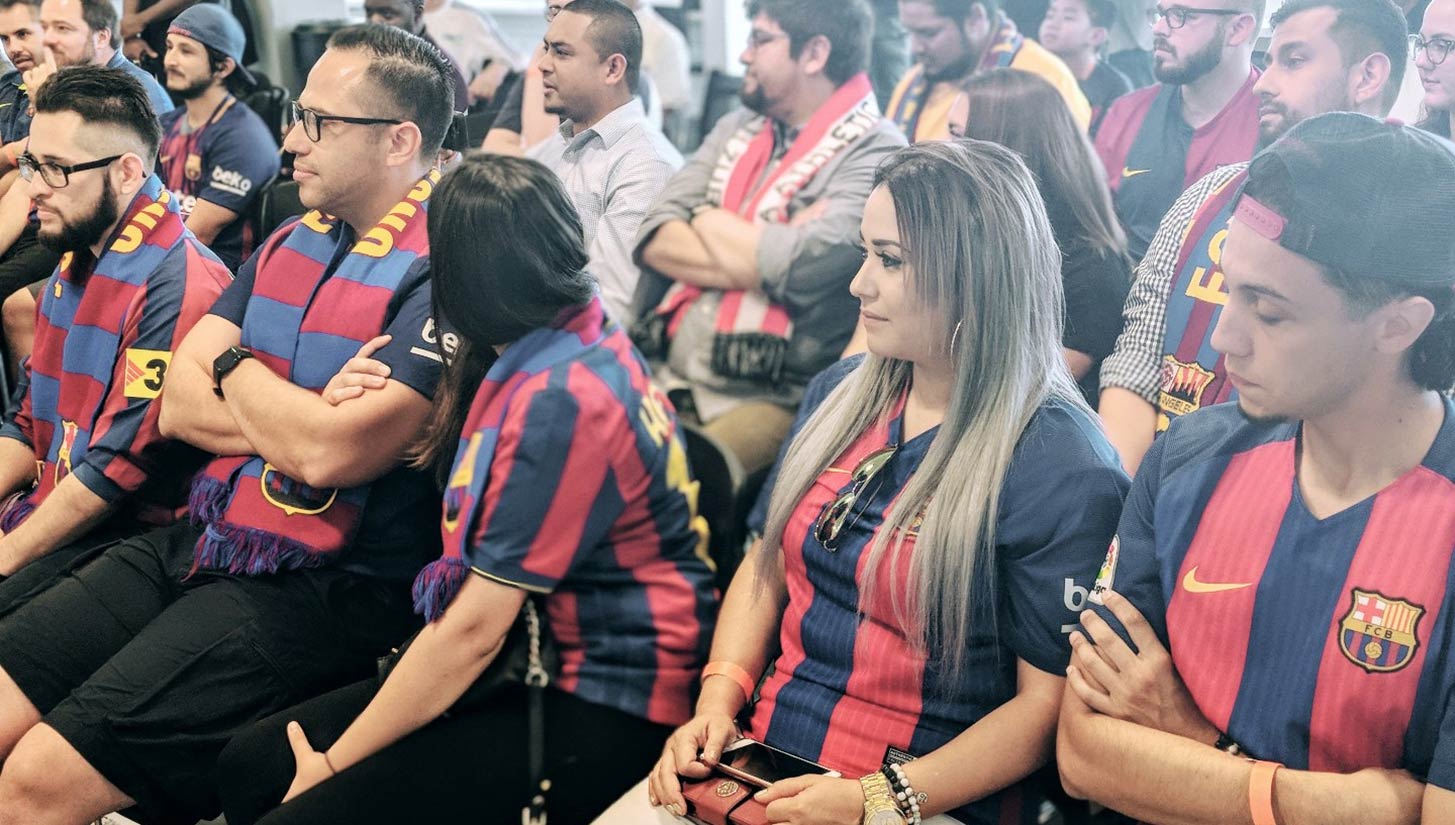 Which LaLiga player performed the best during the World Cup, and what LaLiga team do you think would do the best in the World Cup?
Jesus: I'd say for his stats and overall performance I'd have to give it to Luka Modrić. He got that Golden Ball for a reason. He helped keep that team afloat. I mean it was hard for them, they played nearly an extra 90 minutes! And for team, Barcelona because they're one of the top clubs with the top players in the world.
Mauro: Ivan Rakitić no doubt, and I'm pretty sure FC Barcelona would do great.
Walter: I think Barcelona would have done the best in the World Cup. As for player, I honestly think Croatia had the best players, especially in the midfield with Luka Modrić and Ivan Rakitić.
Joe: Zachary's coach challenged me to pick a World Cup team from a league team, and I chose Real Madrid.
Zachary: Luka Modrić because he and Rakitić were the core of Croatia. And either Atletico or Barcelona.
What is your favorite moment or game in LaLiga history?
Mauro: I think the Clasico where Figo left, and fans threw the pig head onto the pitch. I felt so betrayed by Figo being a Barcelona fan, so it was probably the craziest and best game I've ever watched.
Walter: There are so many, but that 5-0 win for Barcelona against Real Madrid was probably my favorite. We call that La Manita, that was a great game.
Zachary: I like all of the El Clasicos, the rivalry makes it the best part about the game.
Jesus: One of the fondest memories would be when Messi scored a hat trick during the Bernabéu. It was wonderful — seeing him and Ronaldinho was magical.
Patrick: As we just mentioned, all of the Clasicos that I played at home and away are very important. And all of the games that I played in the Championship League with Barcelona. Those are amazing, especially when you're playing at home in front of 100,000 people. That gives you goosebumps.