Making its U.S. debut earlier this month, The Keeper will leave a lasting impression on any viewers expecting just another run-of-the-mill sports film.  
One mark of a good film is when it makes us scour the internet for more information afterwards. It's not always easy to pique the viewer's curiosity enough to send them down a rabbit hole.
Perhaps in England and Germany, Bert Trautmann's story is well known and even celebrated by many. He did receive the Order of Merit of the Federal Republic of Germany, and England appointed him an honorary Officer of the Order of the British Empire. But in the U.S,. it's seemingly a footnote in sports history, something ESPN could perhaps present in their 30 for 30 format. But The Keeper, directed by Marcus H. Rosenmüller, is a 30 for 30 on steroids.
It's more apt to describe the feature film as a poignant drama packaged through a sports lens rather than just purely a sports flick. The movie tackles subjects and themes much bigger than the beautiful game, while also shining a light on how football can be a vehicle for change and acceptance. There's obviously some embellishment in a few places, but that's what makes it a drama, not a documentary. For the most part, it stays true to Trautmann's life.
*SPOILERS AHEAD*
For viewers who may not know, Bert Trautmann lived an extraordinarily complicated life. A German paratrooper who was captured towards the end of World War II, he became a prisoner of war at a camp in England in the years after. Discovered by Jack Friar, a grocer who sold supplies to the camp, Trautmann went on to play goalkeeper for a local team Friar owned. While playing for the team, Trautmann fell in love with Margaret Friar, Jack's daughter, and eventually married her.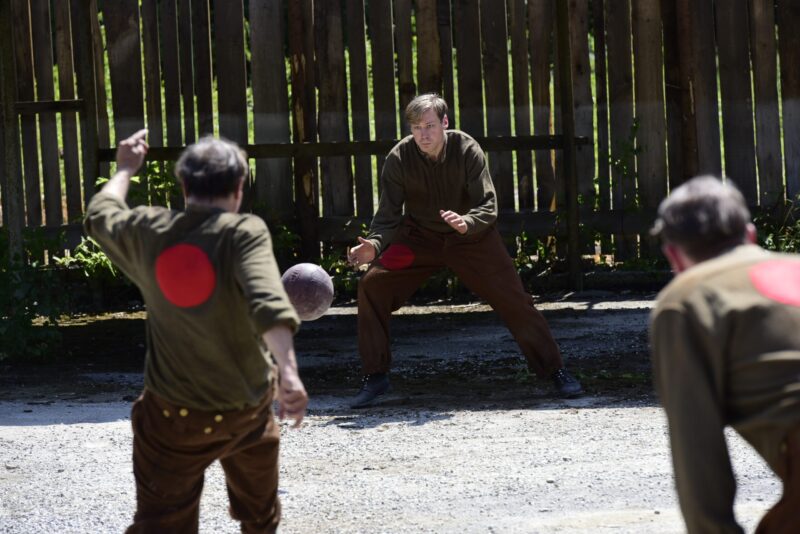 After unbelievable performances in goal, he refused an offer of repatriation, and instead opted to sign with top division club Manchester City to replace legendary goalkeeper Frank Swift. The move ignited a wave of hatred and abuse, with Manchester's large Jewish population staging massive protests over their team signing a Nazi. But a local rabbi penned a letter imploring fans to forgive Trautmann and support him, and following his first few matches they accepted him. Trautmann quickly became one of the world's best goalkeepers.
It's a difficult task to portray a heroic tale starring a Nazi prisoner of war, but Rosenmüller manages to do so quite effectively. The film does an excellent job of showing Trautmann eliciting sympathy from several of his British hosts. But what really makes it believable is those same hosts initially displaying apprehension and anger over his presence in their country. When Trautmann finally wins over their hearts, he wins over the viewers' as well.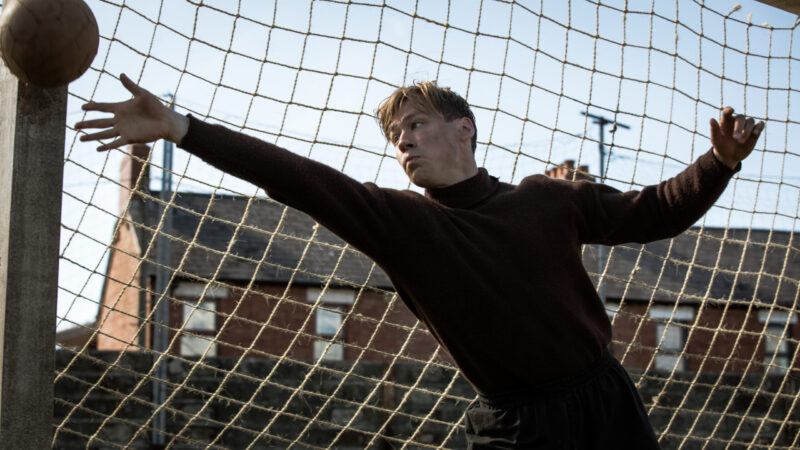 Throughout his career, Trautmann overcame several obstacles both on and off the pitch, which the film chronicles. In 1956, he became the first goalkeeper and the first foreign player to win the Football Writers' Association Footballer of the Year award. That same year he turned in one of the greatest sporting performances of all time in the FA Cup Final against Birmingham City. With 15 minutes left in the match, Trautmann broke his neck in a collision, but stayed on the pitch and made several crucial saves en route to a Manchester City victory.
During his subsequent recovery from injury he lost his son, who died in a tragic car accident. Trautmann went on to have several other marriages and more children before passing away in 2013. Rosenmüller ends the film on a different note though, showing Trautmann struggling to reconcile what happened to his son and questioning if it's karma for the atrocities he committed during the war. He eventually decides to return to the pitch to play the game he loves.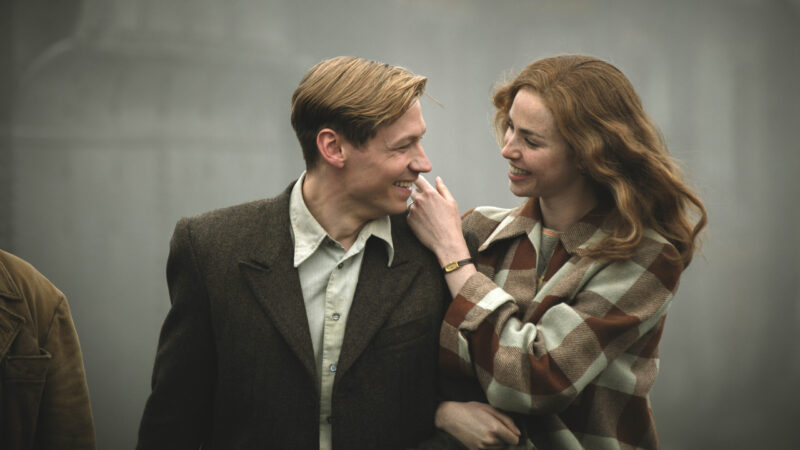 In addition to the enthralling plot, The Keeper gives us powerhouse performances from David Kross as Trautmann and Freya Mavor as Margaret Friar. And let's not forget about Jack Friar, played by John Henshaw, who provides some much needed comedic relief at certain points. He also acts as a very convincing surrogate father to Trautmann throughout the film.
While the live action soccer scenes aren't the best we've seen, the CGI crowds are top notch and more than make up for it. Splicing in actual footage of Trautmann playing in the FA Cup Final via a TV in a bar is a nice touch too. The set design and costumes are authentic, transporting viewers to the period seamlessly. This clearly isn't a budget flick.
Just about the only criticism of film, aside from the few embellishments taken, is its pacing. The first half of The Keeper has a deliberate pace that allows the viewer to become engrossed in the story. But the second half, starting right before Trautmann goes to Manchester City, quickly becomes hectic and makes viewers feel like some things are glossed over. The overall effect is jarring for viewers and takes them out of the story, something not even great acting can overcome. Maybe grounding it even more in football and the ups and downs of Manchester City over those years would've helped.
Final Verdict: If you're a fan of the beautiful game, and especially if you're into historical figures, The Keeper is a must watch. Even if you've heard the name Bert Trautmann before and somewhat know his story, it's still worth it — and it's definitely better than spending another night playing "Is it a good movie or not?" roulette on Netflix. The Keeper will leave you wanting more in the best way possible, creating an itch to learn as much as you can about this seemingly mythical human being.
The Keeper is screening in both virtual and in-person cinemas now. Find a participating theater near you here.